25+ Best Budget-Friendly & Body-Safe Sex Toys (2022 UPDATE)
Much has changed in the pleasure product industry since 2015.
That was when I first wrote my post about the best affordable (and body-safe) sex toys! Since there have been so many fantastic new additions to my collection, I decided to publish a second edition.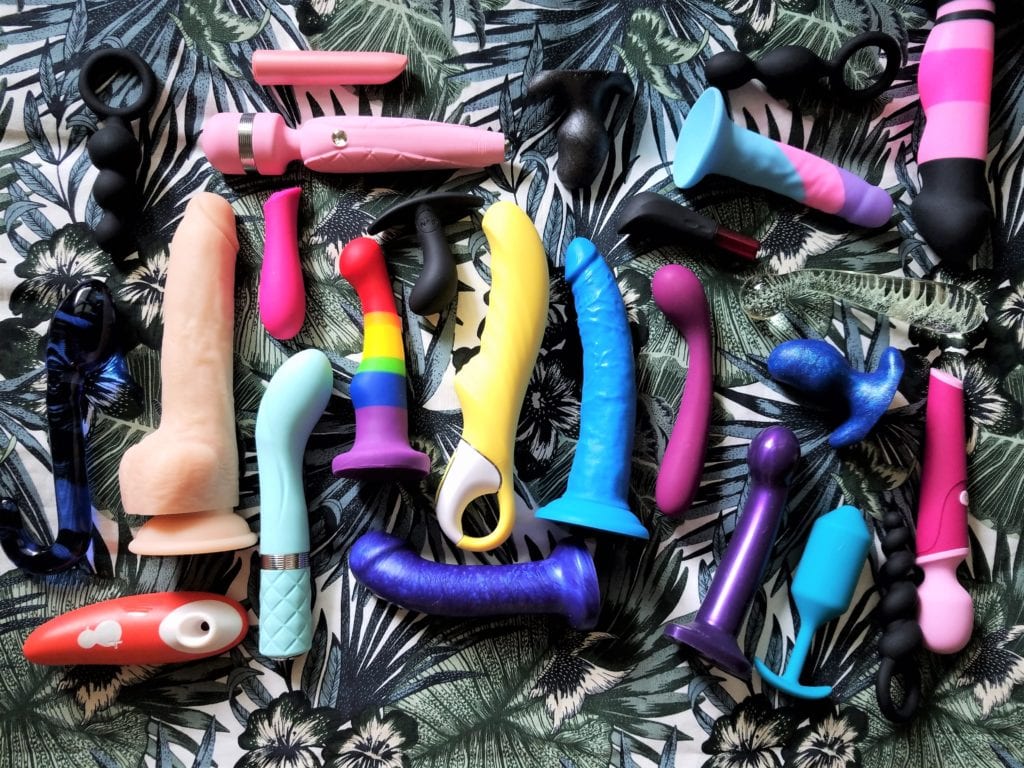 There are some repeats from my old list — just take as a sign that those tools stood the test of time!
I've also decided to use the term "budget-friendly" a little loosely. Many of these toys are well under $50. A few others are a bit pricier but have a phenomenal quality-to-price ratio for everything you get. Yes, getting something cheap and body-safe is nice, but I wanted these to be cheap, body-safe,
and good
. Of course, check out my
sales and coupons
to see if you can get a deal on any of these toys.
Now, on to the list!
---
Best Affordable Bullet Vibrators
BMS Mini Swan Rose
This mini-vibrator is the rumbliest budget bullet I've tried. For $50, it comes pretty dang close to the $80
Tango (the gold standard)
. However, unlike the Tango, the BMS Mini Swan Rose offers a comprehensive and continuous speed range to suit any mood.
Shop now or read further:
Hot Octopuss Amo
The Hot Octopuss Amo comes in second, after the Mini Swan Rose. Some users will like the Amo more, though, thanks to the following features:
More options for pinpoint vs. broad stimulation

A sharp edge at the top to concentrate the vibrations

Pattern settings
Up AND down buttons — SUPER useful for multiple orgasms
Blush Exposed Nocturnal bullet
This bullet isn't fucking around. I know that claiming super powerful vibrations has become meaningless, but this bullet has the highest strength-to-size ratio I have ever experienced. Despite being on the high-pitched side, it's easily the most powerful bullet vibrator under $35.
Blush Nöje B1, B3, and B4
The Nöje B bullet line features re-skinned Exposed Nocturnals, with some silicone sleeves added. The coverings offer options for:
Dampening the powerful vibrations
Diffusing them with a broad head
Trying fluttery sensations
Shallow penetration
As such, they have a wider audience than the original, naked Exposed Nocturnal bullet.
---
Rumbliest Affordable Wand Massagers
Hitachi Vibratex Magic Wand Plus
I must mention the Magic Wand Plus. Yes, it's more of a splurge than the other wands on this list, but it's a fucking steal. You get FOUR speeds with similar vibration quality to the
Magic Wand Rechargeable
, but for only a little more than the
Original
costs. The catch? It's corded and doesn't come with patterns. But I don't give a fuck. It's rumblier than the original, and there's a more significant speed range. If you like broad vibrations, just get the Magic Wand Plus.
BMS Factory Pillow Talk Cheeky
As far as compact and affordable mini-wands go, yessssss, I adore the Pillow Talk Cheeky. It starts with a low purr and goes up to wand-level strength—such versatility in a small package.
Blush Nöje W3 Wand
Okay, so the Nöje W Wands are
a little
a lot more limited than the Pillow Talk Cheeky. The W1, W2, and W3 come with 5 steady speeds and 5 patterns, while the W4 comes with 2 and 8, respectively. They're slightly less rumbly, but pack a punch for under $40.
---
Best Budget-Friendly G-Spot Vibrators
BMS Pillow Talk Sassy
The Pillow Talk Sassy is the absolute most underrated G-spot vibrator of all time. It's rumbly, the silicone is silky, and it even
outperforms the high-end ($169 LELO Mona 2)
! The only downside is that its neck is a little flexible, but its power is so delightful that I don't care.
Cloud 9 Novelties G-Spot Slim 7
Forgive the generic title. It can't hide that this toy is the best affordable rechargeable G-spot vibrator under $35. Buzzy? A little, but I've seen
way
worse vibrations in more expensive vibrators. As the name would suggest, it's slender, and 7″ long, but the bulb is generously swelled and the shaft curved — with a liiiittle bit of flexibility for finessing even my picky G-spot. The best part is the seamless silicone all over, allowing for more insertable length! That makes it a great A-spot vibrator, too.
OVO Silkskyn rechargeable vibrators
I never want to hear complaints again about silicone's (lack of) softness. The
OVO Silkskyn dual-density vibrators
feature squishy foam under the silicone encasing.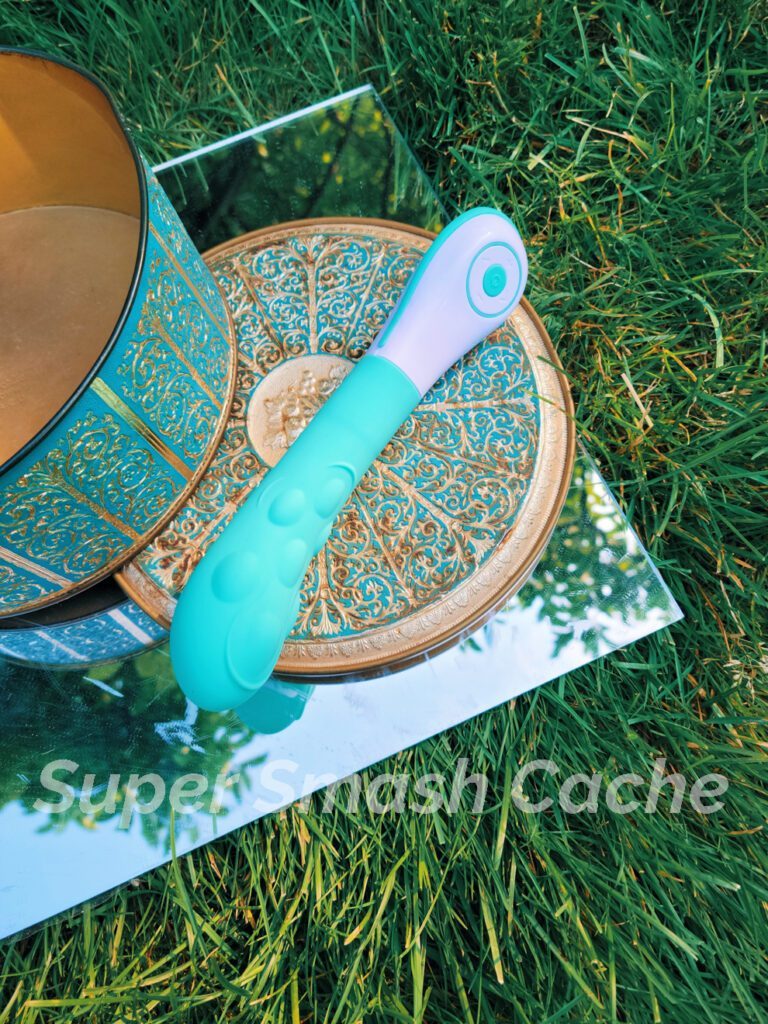 Their shafts have flexible necks, as the Pillow Talk Sassy does, but some of them have delicious textures for an intense massage medley along my front wall. (My favorite is
the Bumpy one
!) It reminds me of the
Tantus Magma/Splash
's textures, combined with the
Hot Octopuss Kurve
's squish, and a sub-$50 price tag. And the vibrations? Not bad. My G-spot approves.
---
Affordable A-Spot/AFE Zone Dildos
Unfamiliar with the A-spot? Read my guide to
Exploring the Anterior Fornix Erogenous Zone
! But if you're already fond of
deep spot stimulation
, this section is for you!
NS Novelties Glass G
What the
njoy Pure Wand
is to my G-spot, the NS Novelties Glass G Wand is for my A-Spot: a direct missile. I can't recommend it enough for those who enjoy hardcore pressure as I do.
Satisfyer Yummy Sunshine
I don't like Satisfyer as a company, but I can respect that buyers:
Want affordable toys without sacrificing sensation
Find the Yummy Sunshine's pale lemon yellow swatch refreshing
Affordable insertable vibrators are often on the short side, but not this one. It's 8.75″ long overall, with 6″ insertable, making it suitable for exploring the deep erogenous zones
This dildo takes me to cervix heaven! Again, I know it's 
a little
spendy, but if you like girth, deep spot stimulation, and big bumps in your toys, this dildo does it all — while looking like art.
---
More G-Spotting Basics I Love!
Chrystalino Champ
Yep, another glass dil for those with a penchant for pressure! The Chrystalino Champ is hefty with a moderate 1.4″ girth and front-loaded head for G-spotting and
cervix massage
. It would have been the
perfect beginner dildo
for my past self.
Tantus Sport
For those who want something slightly milder, the Sport is a glossy G-spot dil in Tantus's OG firm silicone. It's
super
bulbous but has a little flexibility at the shaft, making it more yielding and possibly beginner-friendly for more people.
Uberrime Praesto
The Praesto offers a different kind of intensity: girthier but more squishy, and with a sharper but less protruding head. For those who want something semi-realistic, the Praesto is a fantastic fit at a pretty price.
---
Air Pulse & Pressure Wave Toys
ROMP Toys (especially Free & Shine)
Remember when We-Vibe and Womanizer merged into WOW-Tech? Yeah, well, they formed a child company: ROMP Toys. While
some of their affordable goodies are just "meh,"
the
air pulse toys
are
slamming
! I wouldn't expect anything less from the people who innovated clitoral pressure waves. The
ROMP Switch
's battery cover is hard to remove, especially if you have short nails, but my complaints end there. It's comparable to the Womanizers, sensation-wise. You just won't have as many super intense speed options. If you don't want to deal with the battery change issues, get the rechargeable
ROMP Free
or
Shine
instead.
---
Cheap but Body-Safe Dual-Density Silicone Dildos
These dildos are representational, cheap, and body-safe, with a firm core and squishy outer layer. That combination isn't super common — I usually associate it with the luxurious
Vixen Creations
dildos.
UPDATE: HUGE AFFORDABLE DILDOS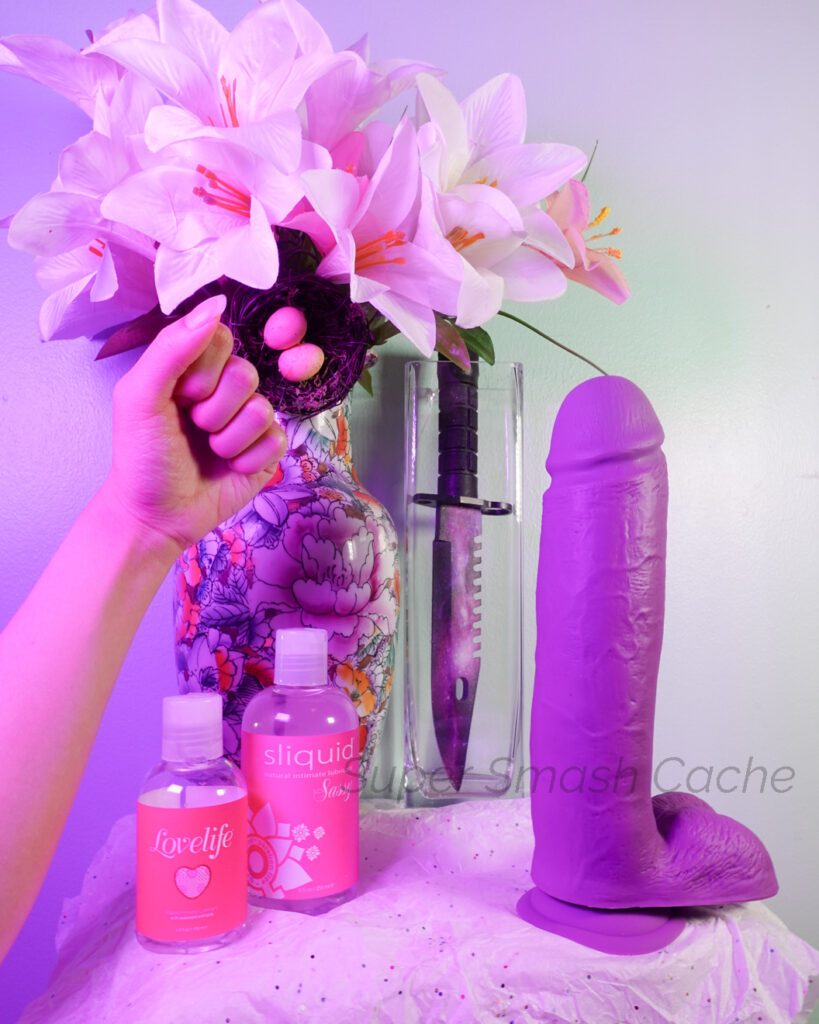 If you're a long-time reader of my blog, chances are, you want something girthy. The great news: there are plenty of affordable options here!
Evolved Novelties' Luminous Stud dildo
measures 8.5″ insertable by 2″ maximum diameter. And it's only $50! The Luminous Stud is comparable in size to the VixSkin Outlaw and only a little firmer. Meanwhile
Blush Novelties' Neo Elite line
has expanded beyond its usual price range to include some biiiiiiig dildo options, too:
The
BMS Addiction Roman realistic silicone dildo
measures a whopping:
8″ total
6″ insertable
2.4 inches across the widest part of the shaft
8A Shore density (a little firm and quite intense!)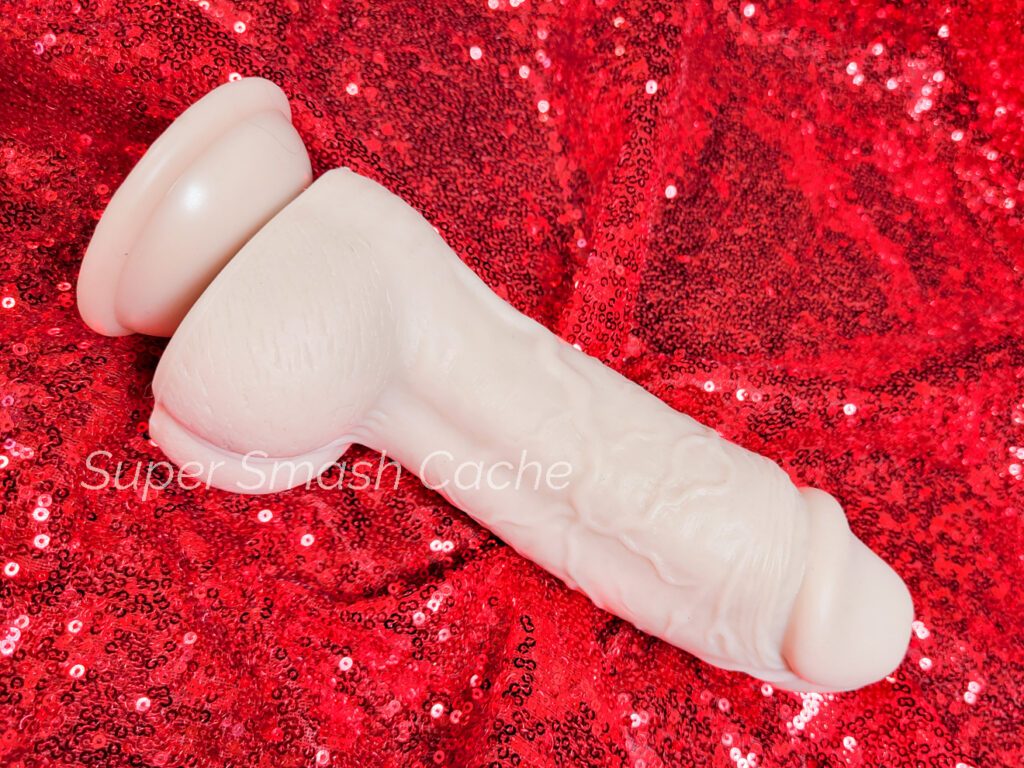 The
Addiction Roman
is just another member (hah) of BMS Factory's
affordable realistic dildo
line. As with all its siblings, the Roman dildo is body-safe silicone and an utter steal for the price. It's $27 online if you're a Romantic Depot VIP, which is $15 per month to join. If you looove collecting sex toys, the savings with your VIP Club membership will certainly add up!
Blush Neo Elite & Neo Elite GLOW
These semi-realistic dildos come in bright AF colors, from pink to orange to green to blue, and a variety of sizes. I prefer my squishy dildos on the long side, so a sub-$35 dual-density dildo with 7″ insertable length is a big deal to me. If you care about girth, there are shape options you'll like more. Plus, they've expanded the line to include
glow-in-the-dark dildos
— at still-fantastic prices.
BMS Naked Addiction
If you want a more fleshlike dual-density dildo, check out the BMS Naked Addiction line, which starts at $59.99. Its matte silicone has subtle textures for a realistic surface finish, and the veins actually… aren't weirdly Hulk-like?
UPDATE: 
My current favorite is the
BMS Addiction David
, a super affordable pack-and-play dildo with a posable core. For under $40, it's a steal!
---
Budget Butt Basics For Anal Play
I'm going to make this section quick since budget-friendly butt plugs and small dildos aren't hard to find. I've mentioned many of these in my
guide to anal toys for beginners and intermediates
.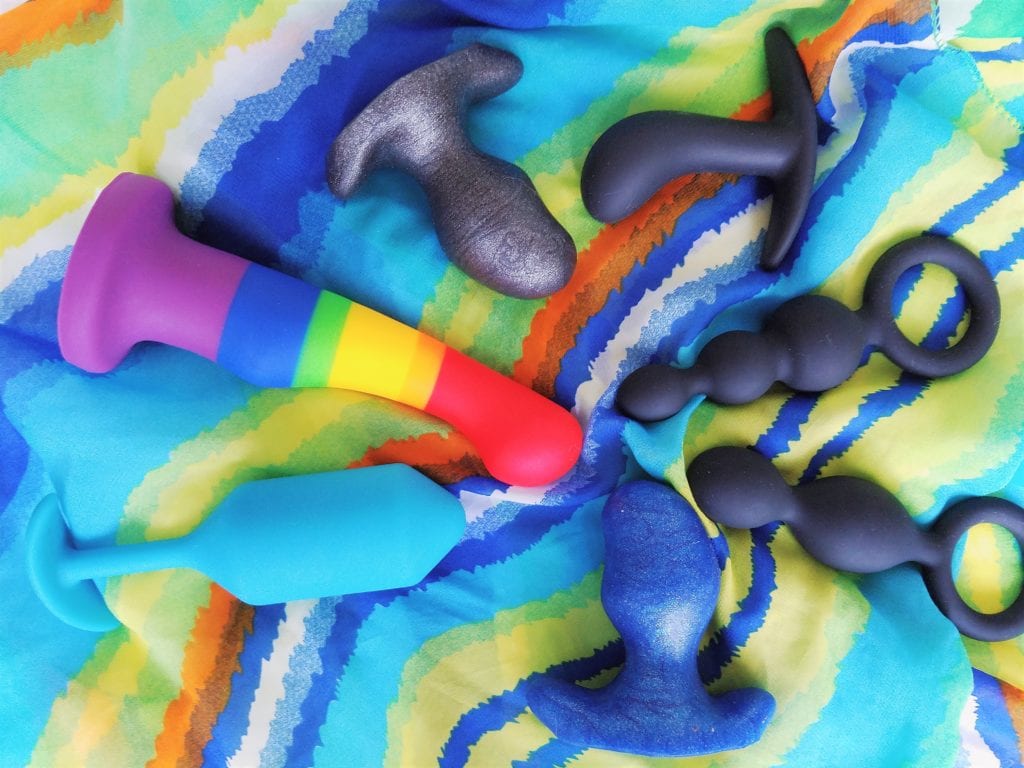 Tantus Planet Dildos line
These dildos and plugs offer the same quality as Tantus's other toys, but with minimal packaging and fewer color options. Also, keep in mind that
Tantus
usually has a 25–50% flash sale every month.
Blush Avant Dildos
I'm not too fond of the Avant Pride plugs' bulky bases, but I have only good things to say about the Pride dildos. They're on the soft side for gentle insertion and come in delightful color schemes.
Shop now or check out these further readings:
Oxballs Ergo plug XS
Oooooh, the Super Soft option is delightfully squishy, conforming to your body instead of the other way. The forward tilt tickles your front wall, while the base is big but bendy. It also makes a fun vaginal plug to clench around!
---
Let's wrap it up!
You don't have to break the bank to experience great orgasms! Some toys are only expensive because of their
over-the-top marketing
, but some of the best sex toys have the most generic packaging. Such is the case with many gadgets on this list. You're not spending much on the fancy box or the name — you're getting what matters the most: the motor, the shape, the finish — nothing more and nothing less.
---
Where to next?