What Makes a Bullet Vibrator Rumbly — a Look at 6 Motors!
Buzzy is skin-deep. Rumbly is to the bone (sometimes).
"Rumbly" and "buzzy" are two descriptors that sex bloggers use to describe vibration quality. The former is deep and often low-pitched, while the latter is surface-level or irritatingly high-pitched.
What gives them these traits comes down to a handful of factors:
How big is the spinning weight inside?
How heavy is it? How dense is the material?
How fast are the components moving?
I've talked about rumbly vs. buzzy wands before, but this post is going deeper into five rumbly (some more so than others) bullets and one buzzy one. I took them apart them to show you the internal components and discuss how they affect the vibrator's power and sensation.
---
Bullets vibrators included on this list
(And my subjective power and rumbliness ratings of them on a 1 – 10 scale,  with Tango as a 10.)
*Not pictured in this next photo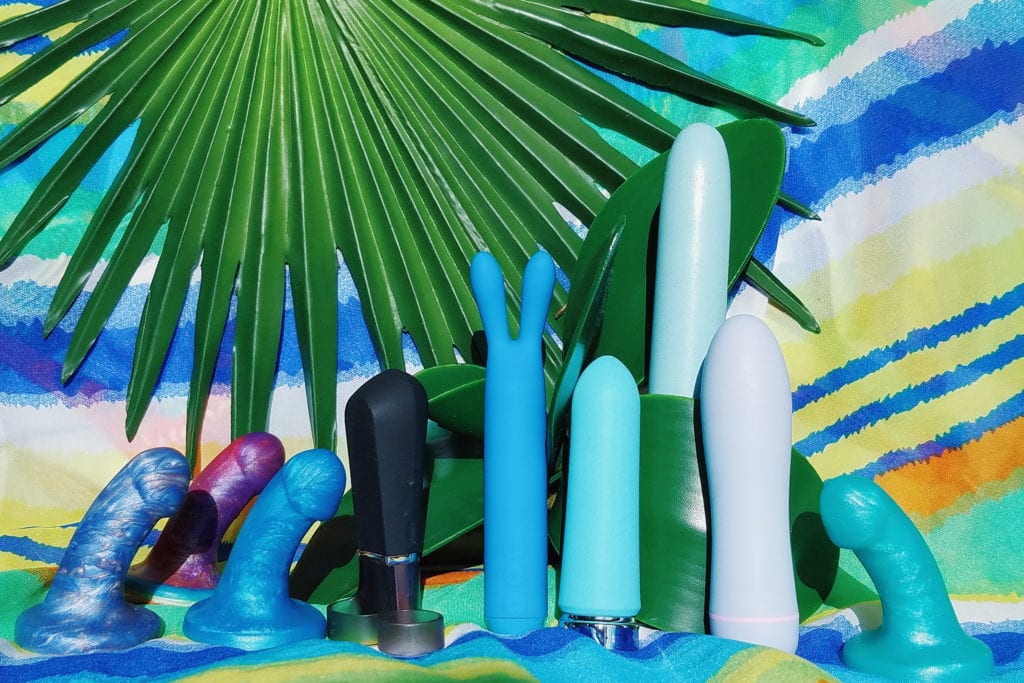 ---
1

Hot Octopuss Digit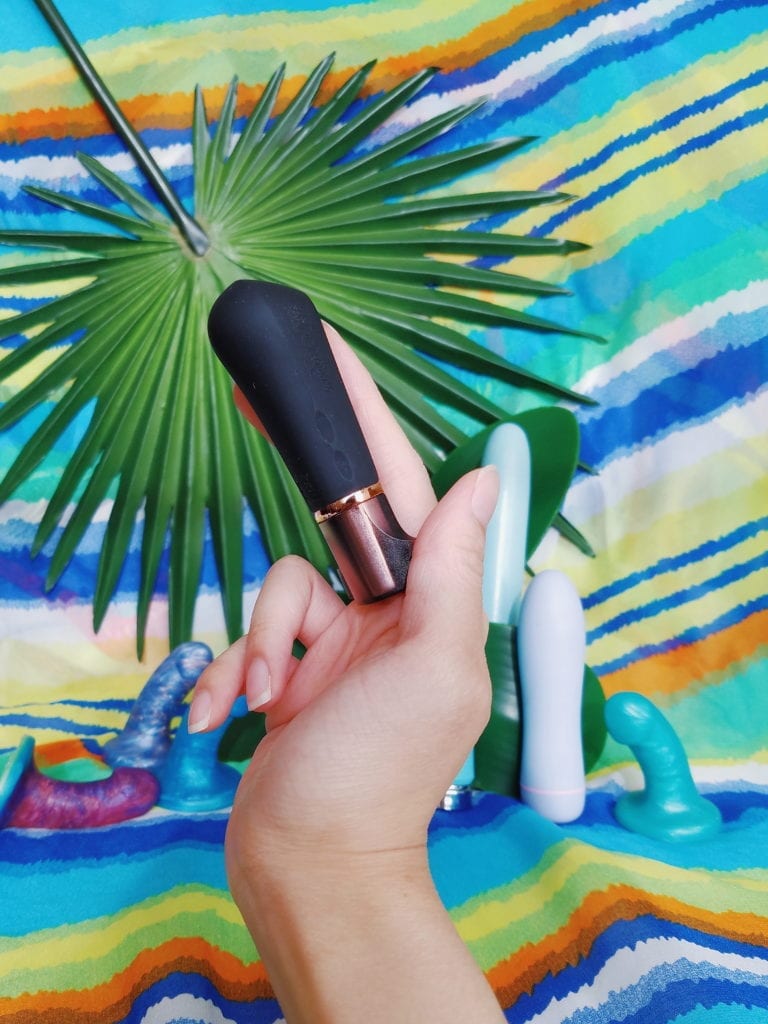 The Hot Octopuss Digit is the fourth-rumbliest bullet vibrator I've ever tried. First is the untouched We-Vibe Tango, then the BMS Mini Swan Rose, Hot Octopuss Amo — and then the Digit! But still, 4th place isn't bad at all, especially for a powerful but budget-friendly bullet vibrator!
My hypothesis for how Hot Octopuss Digit looks inside
With this bullet's deep and purring vibration quality, I'd expect for the spinning weight to be more substantial. It may be a different, denser material than the others on this list.
What I actually found when dissecting the Digit
I was right! The Digit's motor wheel was the only one on this list made of copper. From the top view, it's a circle, instead of a wider half-circle like most of the others.
Takeaway
Its motor is not that different in size, but the material choice was key to the Hot Octopuss Digit's purrrrrring power.
---
2

Je Joue Bullet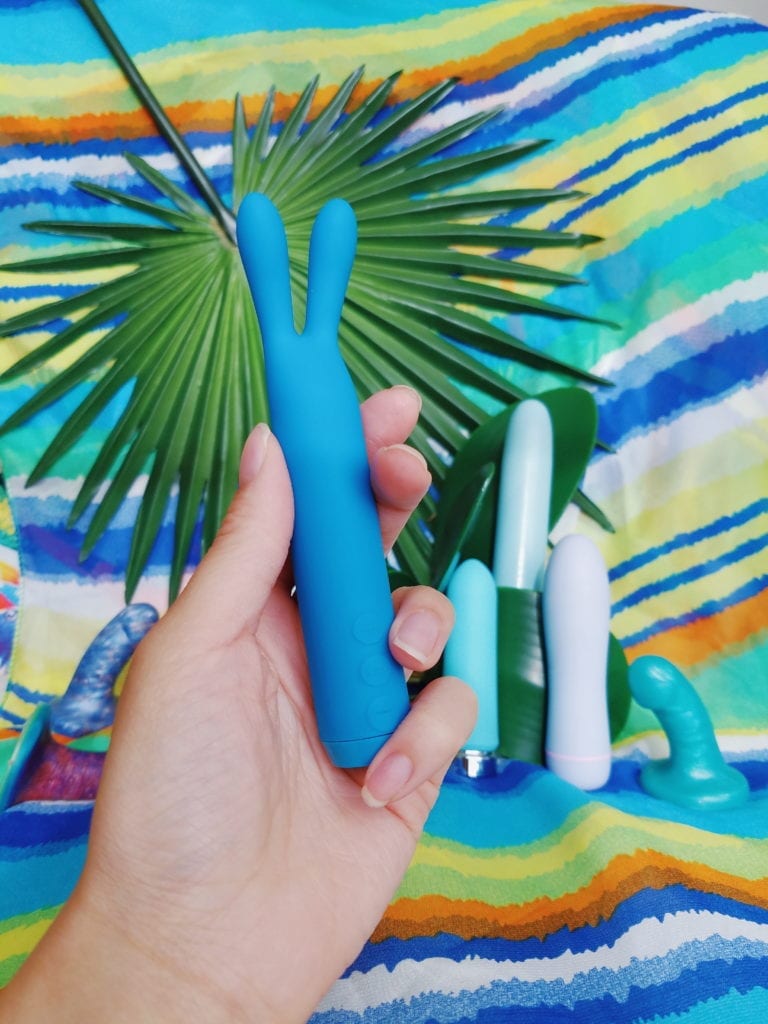 Je Joue's bullets are still very much in the luxury realm. While they're a bit less powerful, they resonate with a deep purr on the lower settings. There's an interesting flutter to the vibrations, though it's less noticeable as you increase the speed.
Note
I took apart the rabbit-eared Je Joue bullet for this post, and I don't miss it. BUT I bought myself a Je Joue bullet in the Classic shape to use for recreational orgasms!
It retains the rumble, it's a more pinpoint shape that transmits the vibration strength better, and it comes with a finger loop. What's not to love?
My hypothesis for how the Je Joue Bullet's motor looks
I'm not sure what causes the uniquely non-sinusoidal vibrations, but I'm guessing that the weight is asymmetric and even more lopsided than the others.
Actual observations upon dissecting the Je Joue Bullet
I was wrong! The Je Joue bullet's motor is the same material and a similar shape to the BAM's (which you'll see next), Ffix's, and Gaia Eco's. The Hot Octopuss Digit's wheel, in contrast, is a full circle.
The Je Joue bullet's wheel is a half-circle, but narrower and taller than the BAM's to fit a similar volume into a smaller. Not much else distinguishes it.
Takeaway
It looks like Je Joue's vibration quality lies more in the chip's programming than the actual motor wheel.
? See also: my Je Joue Uma G-spot vibrator review!
---
3

VeDO BAM bullet
(Not to be confused with the VeDO Bam Mini)
The full-sized VeDO BAM bullet vibrator is quite a bit thicker than the others — for some, its 1″ diameter and 3.81″ length can feel good for vaginal insertion.
It's powerful but on the high-pitched side, with some bite to the vibrations. Though it's a cheap and GOOD bullet for half of the Tango's price, I wouldn't ever in hell call it a We-Vibe Tango alternative.
(Oh, and it starts at the highest speed and goes down, then to patterns. The function order might be a dealbreaker for some.)
My hypothesis for how the VeDO Bam bullet's motor looks
I expected a moderate-to-small spinning weight but a big battery for this zingy vibrator.
Actual observations upon dissection of the VeDO Bam
VeDO BAM's motor wasn't much different from the Je Joue bullet's. More uncannily, it's practically identical to the FemmeFunn Ffix bullet. But that makes sense.
Takeaway
While the VeDO BAM's motor isn't bad by any means, it definitely relies on its speed for power.
---
4

Femmefunn Ffix bullet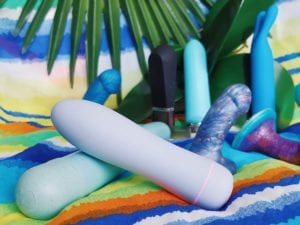 The Femmefunn Ffix bullet is another zingy bullet vibe. It's a 2-AAA battery alternative to the Ultra Bullet in a hard plastic shell, making it a little weaker but way more affordable.
Its type of vibration feels similar to the VeDO BAM, but a little weaker. Separate-battery vibrators tend to more noticeably lose "juice" as they die out than rechargeables do.
For a more luxe look and feel, upgrade with the Booster Bullet or Bougie Bullet.
Hypothesis
I expected about the same motor as the VeDO BAM.
Observations upon dissecting the FemmeFunn Ffix bullet
Yep! Again, the VeDO Bam and FemmeFunn Ffix have practically the same motor wheel.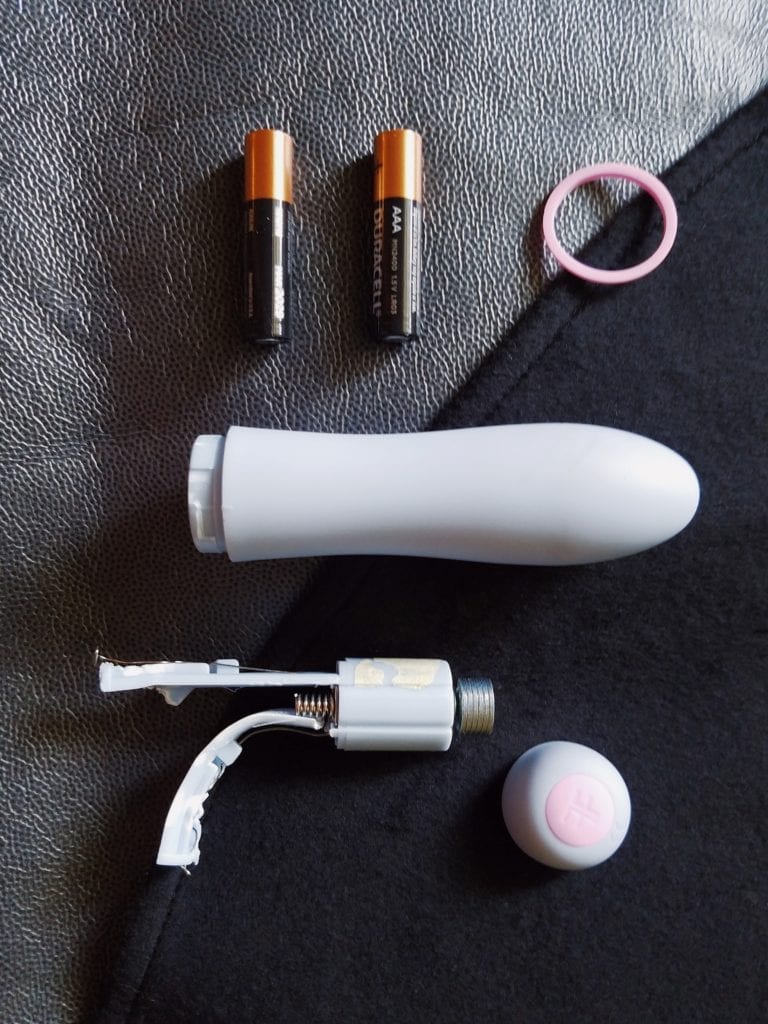 Takeaway
The FemmeFunn Ffix bullet offers comparable rumbliness at a lower price. The trade-off is that its power isn't as consistent and declines over time.
---
5

Blush Gaia Eco slimline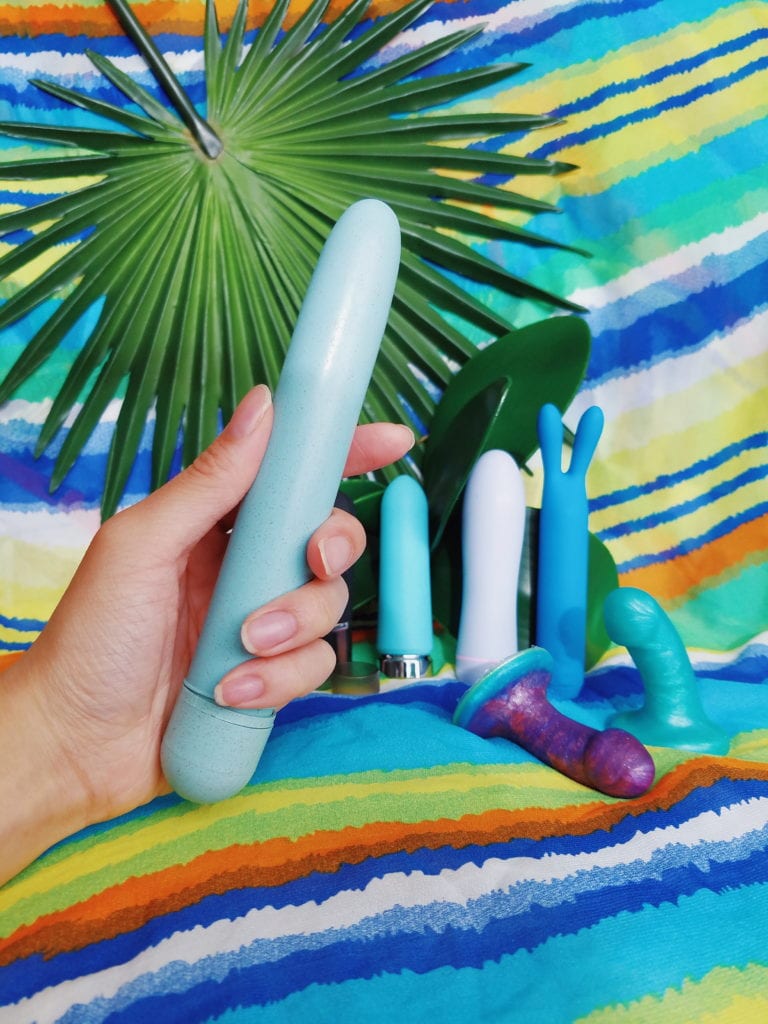 Blush Novelties' Gaia Eco biodegradable slimline vibrator is about as bare-bones as it gets. It's 1″ wide and 7″ long, making it a great first toy for getting used to penetration.
As far as the Gaia Eco's strength goes, it's a little less powerful but notably rumbly for how cheap it is.
What I expected the Blush Gaia Eco's motor to look like
Probably also a similarly-sized motor weight.
Observations upon dissecting the Blush Gaia Eco vibrator
Unsurprisingly, the Gaia Eco's motor wheel is almost the same as the VeDO BAM and Ffix bullets'. Almost. It has about the same cross-section area but is a bit (about 17%) shorter in height.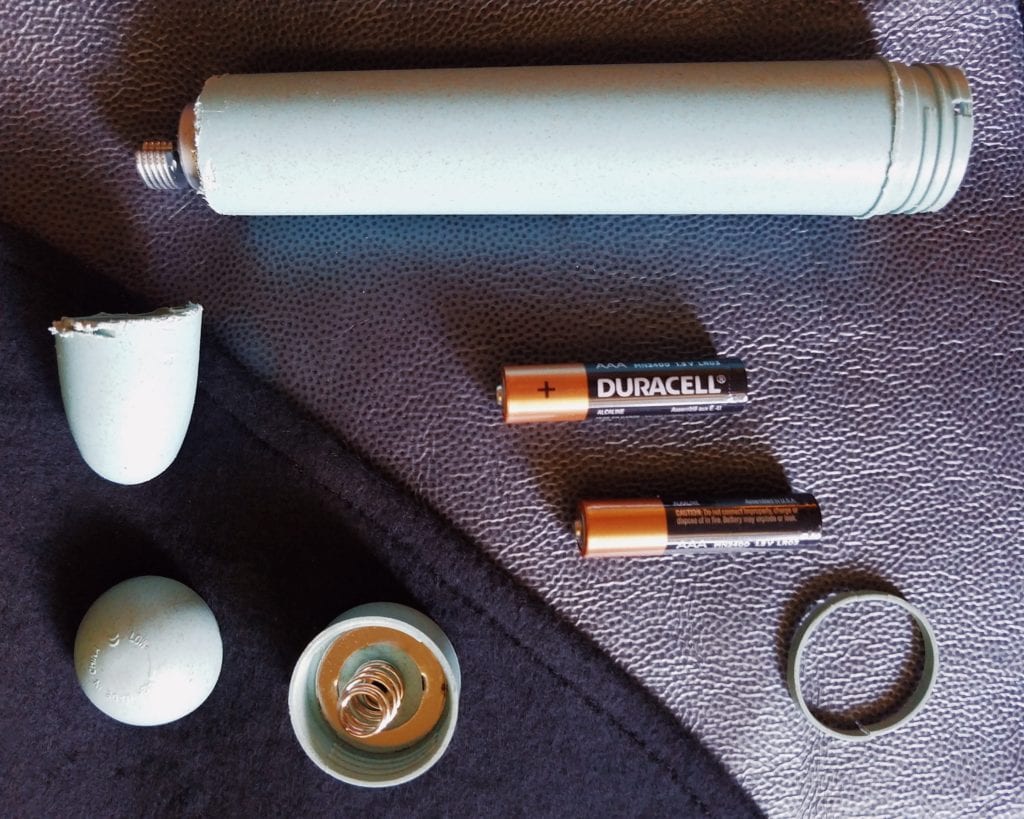 Takeaway
Yep, I now have more evidence that the Blush Gaia Eco is only a step down in power, but its vibration quality is similar. Since it retails for $12 at Spectrum Boutique, the quality-to-price ratio is phenomenal here.
---
6

VeDO Bam Mini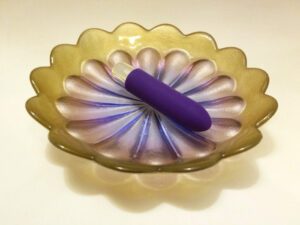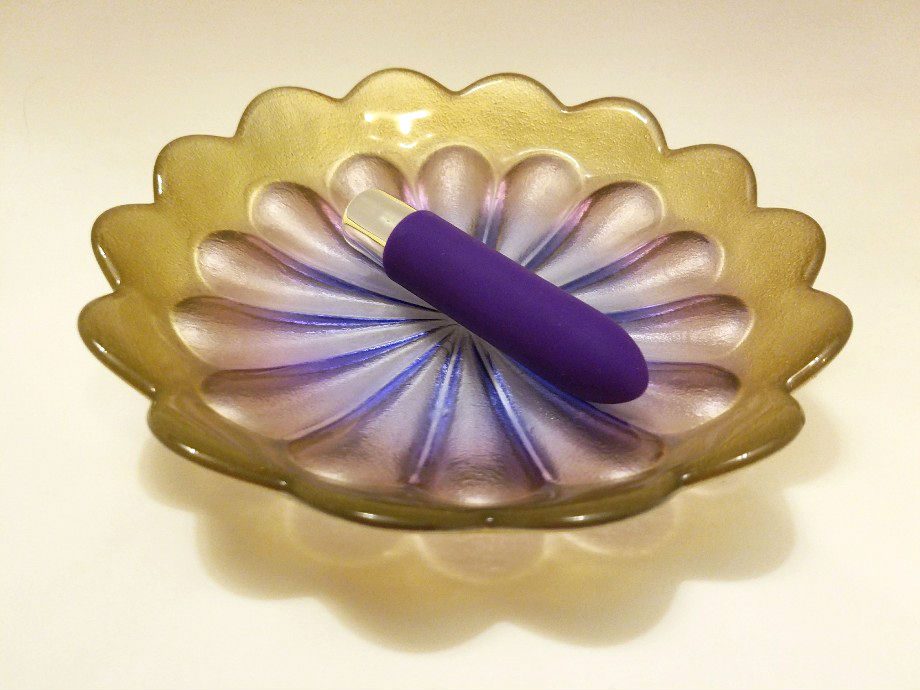 I wasn't originally going to include the Bam Mini, but after seeing the lack of variation, I wanted to add something that was undeniably buzzy!
It's more potent than the shitty free bullets you get with most vibrating dildos, but that's a low bar to clear.
And yes, it's strong enough to get me off on a pattern, but as we've seen above and in my other posts, there are more powerful and rumbly bullet vibrators for the price. If you experience pelvic pain or just prefer more gentle vibrations, though, I understand.
How I expected the VeDO Bam Mini's motor to look
The motor wheel in this bullet vibrator is definitely tiny and cheap.
How it actually looked
I emphatically confirmed my hypothesis. Like, yes, there's some material density to compensate, but it's seriously sooooo embarrassingly dinky compared to the other motors that it didn't even feel fair to have them side-by-side.
---
Discussion & conclusion
To recap, I mostly found what I was expecting to:
Also worth nothing is that the Hot Octopuss Digit had the shortest gap under the motor head — resulting in quieter vibrations. The VeDO Bam Mini's distance is far longer, and the Je Joue bullet somewhere in between.
What I wasn't expecting
One thing that surprised me was Je Joue's bullet motor. It makes sense that the vibration quality would be more a matter of how it's programmed, but it struck me just how similar its hardware was to the others.
So what?
Nevertheless, Je Joue's low thrum gets along with my clit remarkably well — I'm far more often in the mood for the Je Joue Bullet than the VeDO BAM or Ffix bullet's type of power.
I also reaffirmed my love for Hot Octopuss toys. Most of their products are deliciously rumbly, and it's refreshing to see why from the inside for myself.
---
Find some of these rumbly bullets at Spectrum Boutique!
Take 10% off your whole order with my coupon code, SUPERSMASH10
Bullet vibrators included on this list:
Other vibrators I mentioned but didn't dissect:
---

They sent me many of these bullet vibrators for the sake of destruction <3