Romp Flip & Blush Nöje W4 rechargeable mini-wand reviews
The ROMP Flip and Blush Nöje W4 are both compact and rechargeable mini-wand massagers with vibrant color schemes — AND they're both super affordable (under $50)!
ROMP Flip & Blush Nöje W4 wand review table of contents
About WOW-Tech's new ROMP Toys line
If you've never heard of Romp OR Wow-Tech before, let me re-introduce them.
My long-time readers are familiar with Womanizer and We-Vibe; Wow-Tech is the merger between these two well-loved companies. (I can't say enough good things about We-Vibe's Tango bullet, Nova rabbit, and Melt!)
You may remember when We-Vibe released Melt, their first pressure-wave toy. Or when Womanizer made a new dual stimulator with rumblier G-spot vibrations. Yeah, such additions to the smorgasbord are the result of these masterminds mingling.
We're talking every color of the rainbow here. How often do you see a royal blue wand with yellow accents or a green lay-on vibe? AND STICKERS in quirky, equally colorful designs befitting of a queer punk princess's enamel pin jacket.
In other words, Romp is to Wow-Tech what Picobong is to LELO. These otherwise luxurious brands are now targeting a more youthful crowd.
I also think it's a smart move on Wow-Tech's part to release affordable pressure wave stimulators/clitoral suction toys.
The main reasons they're cheap are because of the shorter battery life (up to 45 minutes with the ROMP Shine, vs. 2 hours with the Womanizer Liberty, vs. 4 hours with the Womanizer Classic) and fewer speed settings.
Intensity-wise, though? Va-va-voom!
How the ROMP Toys's vibrations feel
As far as the Romp vibrators go, I raised my eyebrows at the prices. Surely for half the cost of the We-Vibe Tango, you have to manage your expectations. If you want an affordable insertable vibrator, though, Romp has you covered:
Beat is a textured "bullet" that costs $25 and is 4.25″ long by 1.5″ wide

Tbh kind of big for a bullet…
Warning: its base does vibrate quite a bit, so don't get it if your hands are sensitive

Hype costs $35 and has 6.25″ of insertable length and a squishy tip that's about 1.3″ diameter
In absolute terms, the vibrations are just average. (Consider the Blush Exposed Nocturnal bullet if you want maximum power in a small package.) But it's hard to beat the quality for the price when shopping for a silicone-covered vibrating dildo.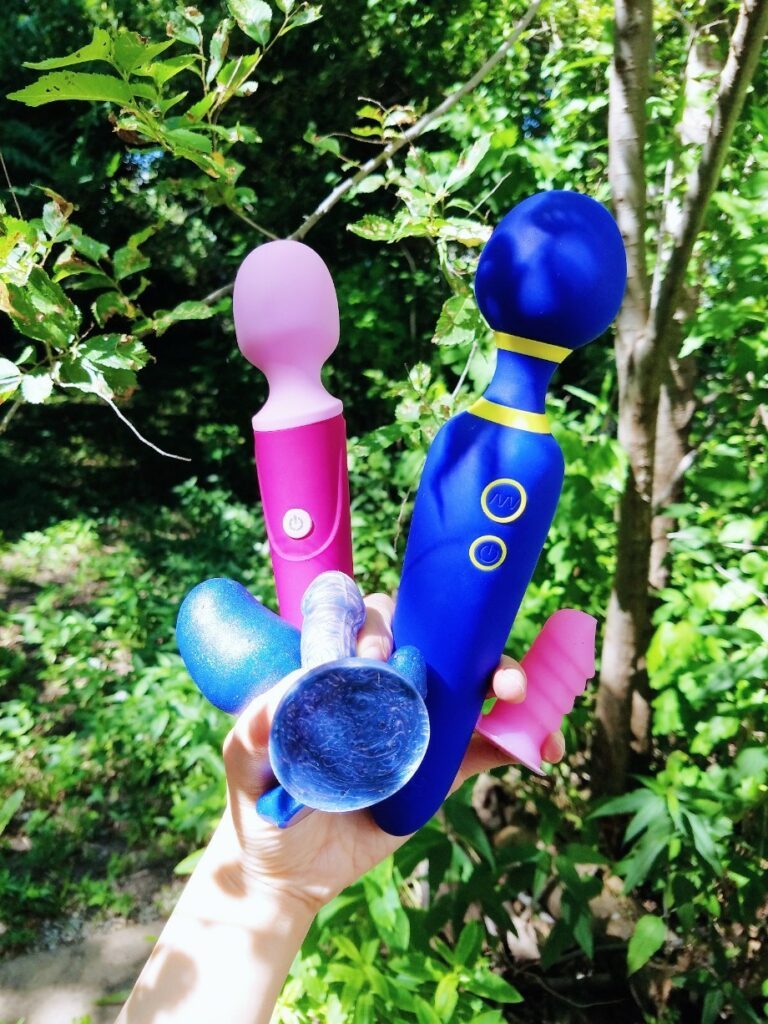 For external vibrators, though, my clit is pickier. It's hard to ignore the "meh" factor for a wand. "ROMP Flip is smaller than other wand massagers – but is just as strong," claims the product information page. My bullshit meter is wailing.
The ROMP Flip isn't bad. A commenter on my Instagram called it "the MVP" of affordable mini-wands, and I can see why. It's rumbly enough to splash a little when dipped in water, and it's strong enough for me to orgasm on one of the pulse settings. By no means would I be upset if I bought it.
However, the Romp Flip's motor indeed relies on a high-speed buzz. And the neck is annoyingly flexible, by my standards. I lost count of how many times I said, "I like the colors, and it's cute. That's it." There's no way it's going on my list of best compact cordless wands.
ROMP Toys Flip vs. Blush Novelties Nöje W4 in use
The Blush Nöje W4 only costs $8 more than the Romp Flip and offers deeper vibration quality. (As well, the W3 wand costs less.) There's a reason I used it on my clit to prepare for inserting the gargantuan Tantus Bishop and Fist Trainer Super Soft XL.
When you dip the Nöje W4 in water, the waves are bigger, and the water droplets jump farther up. It's more refined and has a lower pitch.
Even just "hefting" the W4 and Flip in my hand, can feel the Nöje W4's denser and more substantial motor inside the head; the Flip feels hollow in comparison.
My biggest complaint about the Nöje W4 wand is that it has only 2 steady intensities and 8 patterns. I do like the fast staccato rhythm on one of them, though. And the W3 has 5 constant speeds.
The only time I'd recommend the ROMP Flip (which features 6 intensities) over the Nöje W4 is if price and speed control matter a lot to you. Well, and maybe also if you despise pink.
Other alternatives to consider
If you're willing to splurge a little more, you can still get a teal BMS Factory Pillow Talk Cheeky, which features a rumble that's the crème de la crème.
I understand that, on my list of best rechargeable/cordless wand massagers, the Nöje W4 is overshadowed by serious powerhouses. My Doxy 3 Rechargeable has spoiled me.
But as far as affordable and compact cordless wands go, Blush's Nöje W wand line is on fleek.
My verdict on the ROMP Toys Flip and Blush Nöje W4 rechargeable mini-wands
I'm so excited about the Romp vibrator and air pulse line! Their affordable clitoral suction toys pack a punch.
And while none of the Romp vibes are the absolute best in their classes, they're up there, offering a respectable cost-to-quality ratio. Add some color to your toy box today.
Take 10% off at Betty's Toy Box with my coupon code: SUPER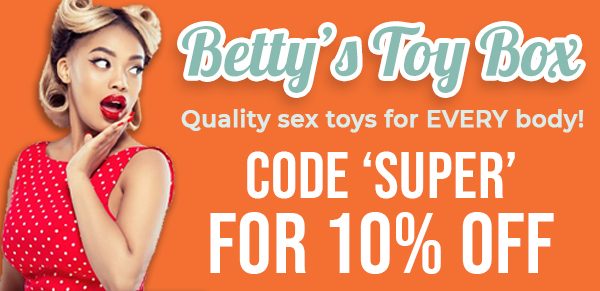 If you've ever felt like wands had too much drab and not enough fab, you'll want to read today's review.