LELO Mona 2 luxury G-spot vibrator review (plus comparison to an affordable alternative)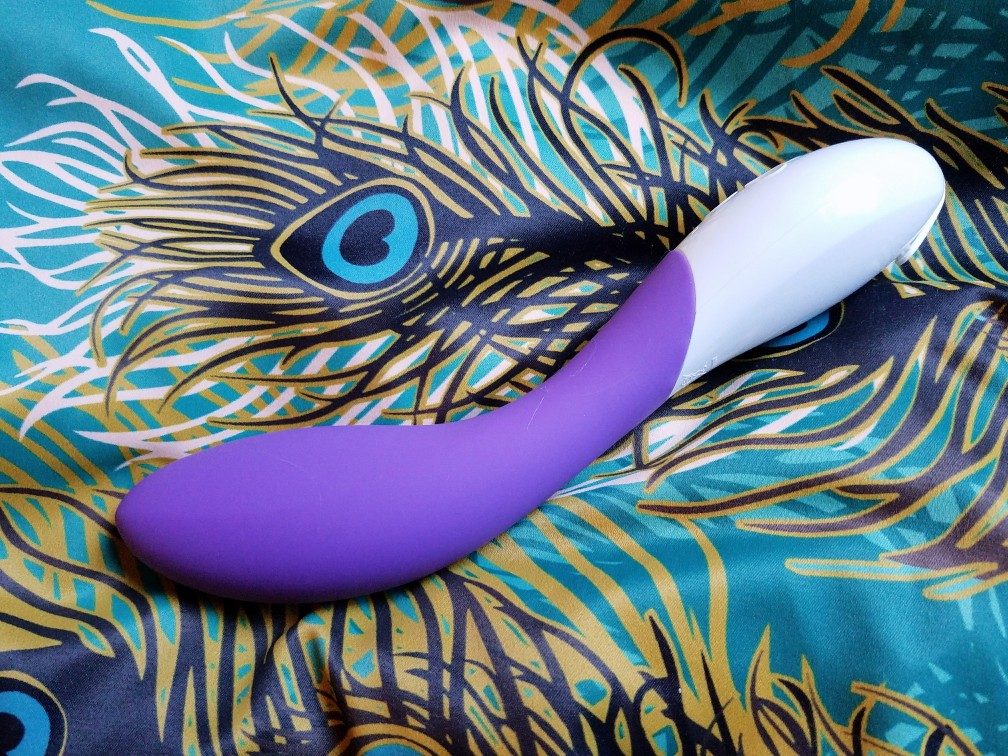 You probably don't need an introduction to LELO. They were once revered as the luxury "it" brand, and I understand why. LELO offered sleek, body-safe, and woman-oriented Pleasure Objects that were ahead of their time. Despite the price hikes, the gimmicks, and the PR nightmares of recent years, the average person thinks of LELO as upscale and fancy. And because of that brand recognition, you don't turn down reviewing a LELO Mona 2 if you're an up-and-coming sex blogger.
The LELO Mona 2 is a staple in many sex bloggers' collections, and for a good reason: it's hard to top its versatility. This G-spot vibrator has a filling 1.45″ wide swell, an angled neck, and ten speed settings with gradual increments. And the highest speed is powerful for the LELO Mona's size class.
Whether I use it internally or externally, the result is long, shaking, overwhelming orgasms. I come quickly but spend ample time having another one and another one and another one. What's not to love?
Well, the LELO Mona costs $169 at full price.
Let that sink in for a minute.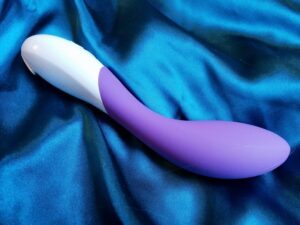 The brand can't swindle me with silk and suave alone. Sure, I might drool over a luxury metal vibrator's looks, and when an expensive oscillator provides something genuinely unique, I publicly declare my love for it.
But the LELO Mona isn't that. Even though it's a fantastic G-spot vibrator, I'd rather save money if something comes close enough. It's like how some people who adopted the iPhone stay loyal to the brand, even when there's a comparable but more affordable Android that suits their needs. That's not me. Not when I know that quality, body-safe sex toys are widely available now, at far lower prices than LELO's.
Affordable alternatives to LELO products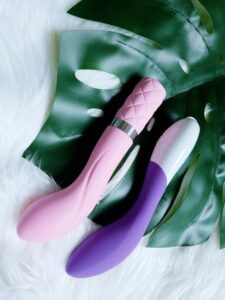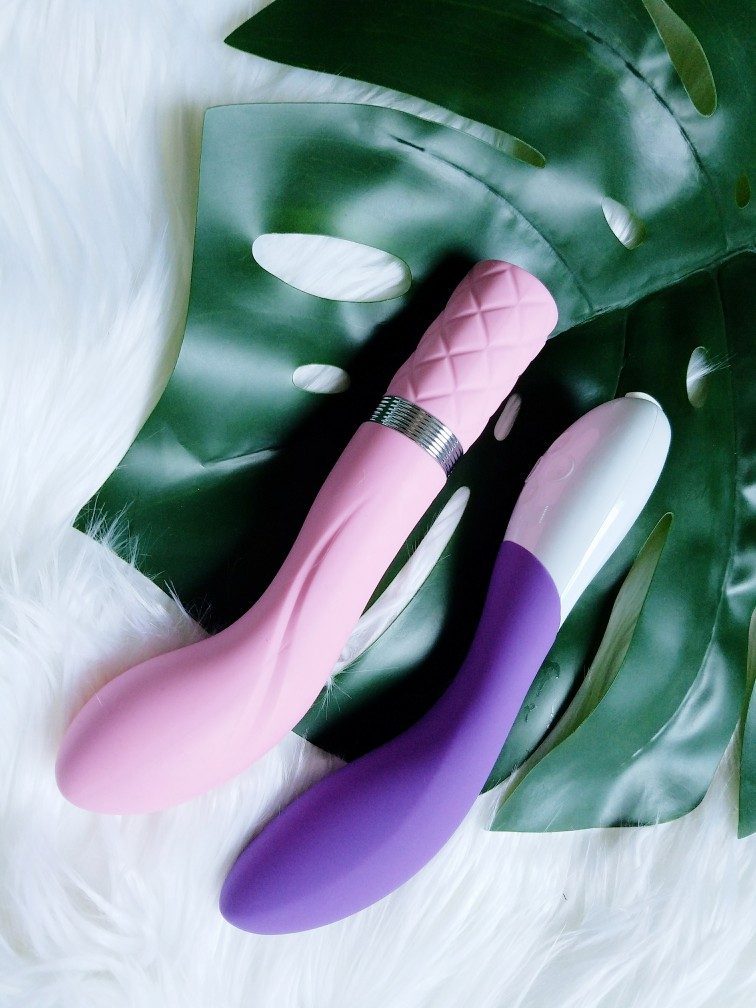 The Blush Novelties Hop Cottontail, for example, has a similar head shape to the LELO Gigi 2, but is way more powerful for $30-70 less, depending on where you get it. That's a low bar to jump, though; the Gigi 2 is underpowered as fuck. If you want a vibrating LELO Ella, try a Picobong Moka instead (Picobong is a sister company of LELO).
LELO's Mona 2 has a more robust build and stronger vibrations. In all fairness, it's the best insertable vibrator I've ever tried. But it's not so much better that it's untouchable. Allow me to introduce you to the next best vibrator— one that's about $125 less.
No, that's not a typo. My holy grail rechargeable vibrator, the BMS Factory Pillow Talk Sassy, is $48.60 (with code SUPERSMASHCACHE at Peepshow Toys) and very similar to the $169 Mona 2. There are some differences where the Mona outperforms the Sassy, but the Sassy has the two most important factors going for it: price and rumble.
This review dissects all of the differences so that you can decide for yourself whether the Mona 2's price is worth it. If the Sassy isn't the vibrator for you, I've included two other Mona 2 alternatives to check out.
Overall shape and build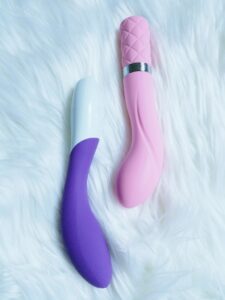 From the side view, these two vibrators have similar G-spot curves, though the Mona's is more tapered and pointy at the tip. The insertable length is the same, at 4.5″, and the width is almost the same— the Sassy's head is a little fuller. BMS Factory's Pillow Talk silicone is only the slightest bit more draggy.
The differences are more pronounced as you move down the shaft and handle. The LELO Mona 2 has a rigid, silicone-coated ABS plastic body, while the Pillow Talk Sassy has a flexible neck and hard head. You can thrust more aggressively with the Mona because of its firmness. However, with the vibrations turned on, the Sassy is plenty intense too.
The Mona also has a more contoured handle and complete control interface, while the Sassy has one Swarovski crystal button at the base. More on that later.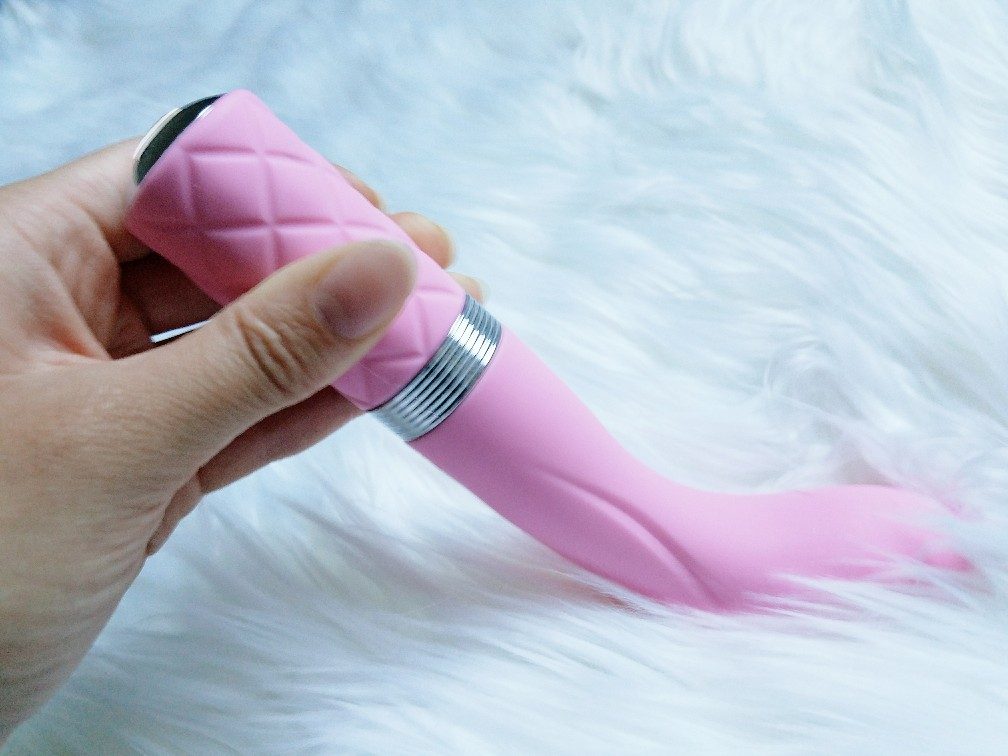 Power and rumble
When I halfway submerge the heads in water, both splash a little. However, the Sassy's splash and water displacement are way more noticeable. Though their highest speeds are comparable in power, the Sassy's is lower-pitched with a slightly bigger range of motion. This affordable alternative notably has deeper, rumblier vibration quality than the LELO Mona 2. Click to zoom in on the images below or watch the video on my Instagram.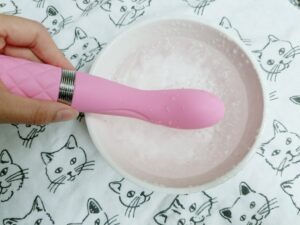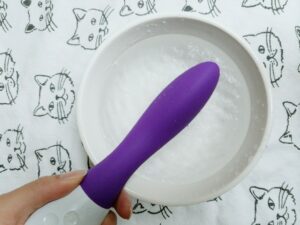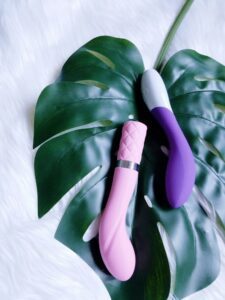 But my clitoris is a far more critical judge than my ears, palms, or a bowl of water. It recognizes how much difference a vibrator's shape makes. And I will begrudgingly admit that, for the first orgasm of a session, it's slightly easier to get off with the LELO Mona's pointy tip than the Pillow Talk Sassy's egg-shaped head. Both vibrators result in the gasping and shaking that would make my boyfriend jealous.
But once the plateau dips down, the Sassy more readily rockets my arousal meter back up to the climax zone. Even on the highest speed, the Sassy is not as numbing during extended sessions for me, thanks to its rumble.
Speed range
On the low end of the spectrum, the Mona 2 has a broader range of speeds. Its first setting is so mild that I can barely discern that it's moving at all. Meanwhile, the Pillow Talk Sassy's first setting is a basslike purr that can still get me off with enough pressure. That's enough variation for me. Even though I'm sensitive to vibrations and can appreciate a gentle vibrator, I'd probably never use the LELO Mona 2's bottom three speeds.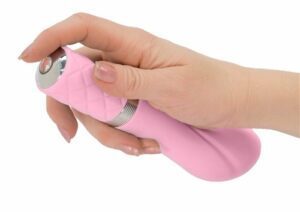 Thank goodness that, like with the Pillow Talk Sassy, I can hold down the Mona's "increase" button to more quickly increase the speed. The Mona has so many speed settings that, for practical purposes, the change is gradual. Turning up the Mona 2's speed is stop-motion, while turning up the Sassy is only slightly smoother, like a regular video. And that's where the similarity between the two vibrators' controls ends.
Control interfaces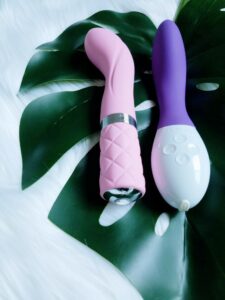 The Pillow Talk Sassy has one button. Press to turn on or off. Hold the button up the speed. That's it. That annoys some people because most vibrators turn on when you hold the button and jump to the next speed when you press it. On the flip side, you can instantly turn the Sassy off if, say, you forgot to lock the door, and someone walks in. You can't do that with the Mona.
The Mona 2 has a full, 4-button control panel, as luxury sex toys should. Two of the buttons change speed, while the others change the pattern setting. You can combine speed settings with five patterns: two pulsing rhythms, two with wavy escalations, and one randomized. Of those, the only one consistent enough to do anything for me is the fast pulsing. Otherwise, I'll probably never use them.
While I appreciate the speed decrease option, the Mona 2's control panel doesn't add much to the experience for me. The Sassy's lowest speed is powerful enough after orgasm that I can quickly turn it off and on and ramp up the pace again, without disrupting the experience. As well, the Sassy's button is more comfortable to press than the Mona 2's stiff control panel. Sometimes I'd think I pressed a button, but nothing would change.
If you care about tighter control and a full panel of buttons, the Sassy might not be the best fit for you. But I implore you to think twice about getting a LELO Mona.
The true price of a LELO product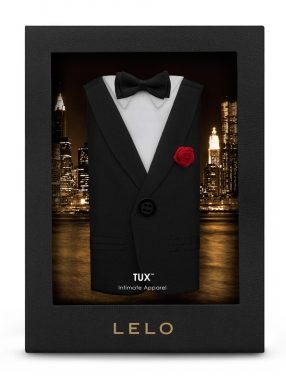 If you must have a LELO Mona 2, buy it from the lovely and inclusive people at Spectrum Boutique so that it balances out a little. The monetary prices are far from the only things I dislike about LELO.
For one, LELO's (and its sister company, Picobong's) once-basic line-up is now full of gimmicks galore. A dry-clean only dick tux. A smartphone remote control app that doesn't allow you to access all of the settings right away. The Mona Wave, a $150 imposter that sways back and forth against your G-spot— but does it so slowly and with such shitty vibrations that you'd get more satisfaction from a $60 alternative.
A company that makes unsafe condoms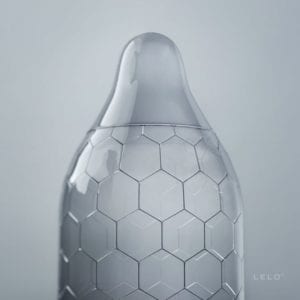 But those shitty products are nothing compared to when LELO released the Hex condom. It's a textured condom with a graphene-inspired design for strength— far from their claim of being the only condom innovation in the past 70 years. Haughty and pretentious marketing aside, the condom itself seems benign enough, right?
Except you can continue to use the condom when it has a hole or a tear in it, and that's not a good thing. You could even poke holes in Hex condom, fill it with water, and use it to water your plants.
LELO has not only created such a monstrosity but is also proud of this design flaw. They call it a feature. I find this fact anything but benign.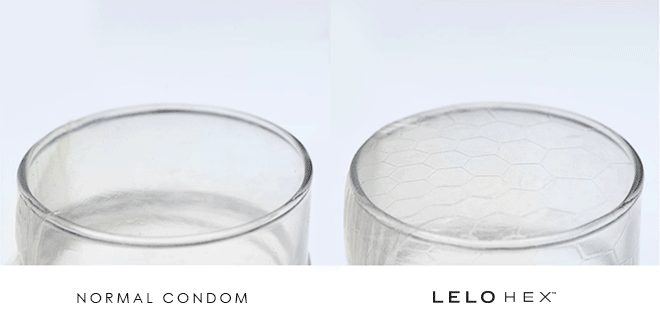 I don't know about you, but if my condom were compromised, I'd prefer it ripping as conspicuously as possible, and I'd want to know ASAP. That way, I could promptly take appropriate action. I wince whenever I see people defending the Hex, and I have to remind myself, "If they want to keep using a broken condom, that's their choice."
Endorsing an abuser
LELO also had Charlie Sheen, a known abuser of women, be the spokesperson for the LELO Hex. Marvy Darling chronicles his list of offenses and drops the mic with:
[The people at LELO] only care about women's health when it sells sex toys. When a woman is beaten, shot, threatened, or strangled? Well…
Oof. Lilly has compiled other sex bloggers' posts about the shitstorm. "Our campaign is not an endorsement of the past," LELO's social media manager responded. "It's about promoting condom usage, preventing STIs, and change."
But they're a multi-million dollar company. LELO could have afforded so many other celebrities, who don't have violent histories, to promote condom usage. Their choice was a publicity stunt, and they don't care— any press is good press to them.
More affordable alternatives to the LELO Mona 2
These products are friendlier to both your conscience and wallet, while still making your junk happy.
BMS Factory Swan Wand Mini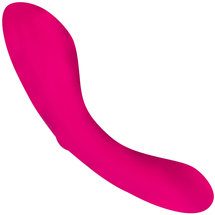 I've seen reviewers suggest the BMS Factory Swan Wand as a rumbly alternative to the Mona, to which I want to shout, "Aw hell, no!"
Not because the Swan Wand isn't rumbly— and old fuck-buddy compared it to an earthquake. But its three speed settings are like jumping from 35 to 70 to 110 miles per hour. Its power is Hitachi-level. And while both the Magic Wand and Mona 2 are good toys, comparing them is like comparing a bulldozer to a Lamborghini.
Maybe you are willing to sacrifice precise speed control for more power and rumble. Then, by all means, get a Swan Wand Classic. You can find a video of the classic vibrating in a bowl of water on my Instagram. It's a quality toy, rumblier than the BMS Factory Pillow Talk Sassy, Swan Wand Mini, and Mona 2 alike, but I don't think it's nearly as versatile.
Personally, if I didn't want to insert the fat end of the Swan Wand, I probably wouldn't feel justified dropping $120 on it for only three steady speeds. A Swan Wand Mini might be a good fit for you if you want a petite G-spot vibe shorter and thinner than the Sassy, but it's not as rumbly.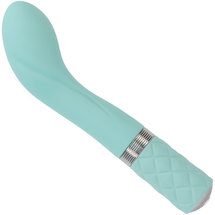 BMS Factory Pillow Talk Sassy
I think the BMS Factory Pillow Talk Sassy is an absolute steal for the price. Hardly anyone knows about it, and ever since I first tried it, I knew that it was my blog's mission to rectify this travesty. I think everyone who is looking for a G-spot vibrator on a budget should consider it.
Read my Pillow Talk Sassy G-spot vibrator review here.
Take 10% off a Mona 2 or any other sex toy at Spectrum Boutique
You can use the coupon code SUPERSMASH10 at Spectrum Boutique to take 10% off a LELO Mona 2, Swan Wand, Swan Wand Mini, or anything else you want!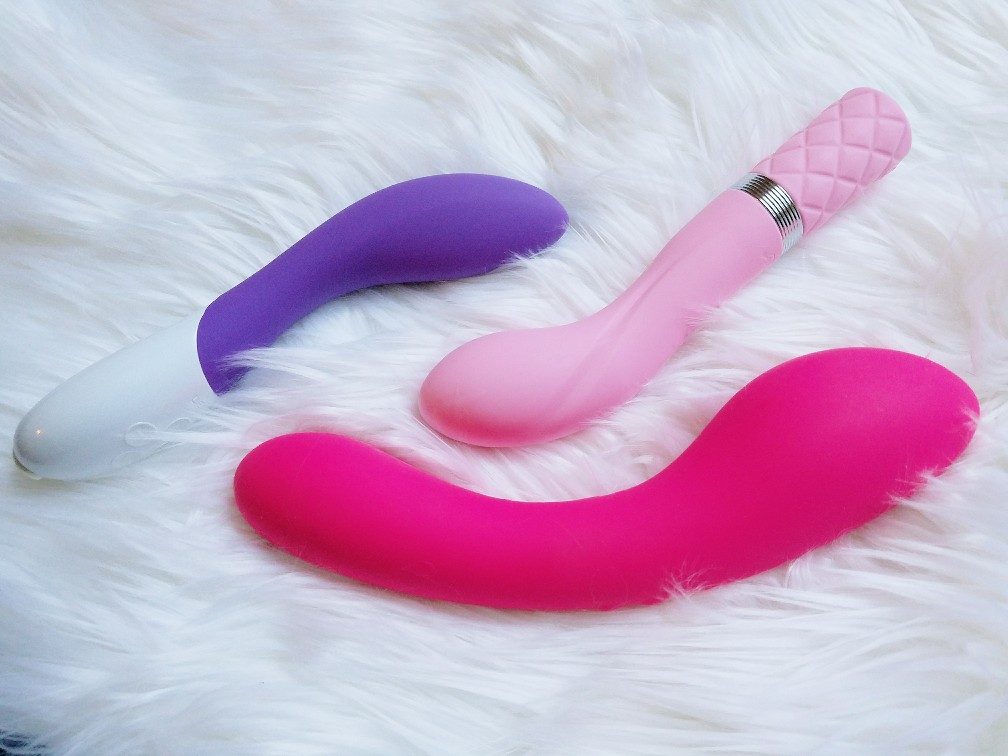 Disclaimer
Spectrum Boutique sent me the LELO Mona 2 in exchange for my honest and freely-given opinion. I also use affiliate links throughout this post. Clear your cookies before clicking and buying, and the links will bring me a commission at no extra cost to you.
The commission doesn't change how I feel about LELO. I still think they're a sub-par company. But I understand that you might still want to buy a Mona 2 or SmartWand Large.
Those are two of the few products I'd reluctantly recommend from LELO because they are better than the competition. Don't get the Hex. Or Mona Wave or Ina Wave. Those suck.