njoy Pure Plug Large stainless steel plug review
The njoy Pure Plug Large's perfection is the reason I seldom do butt plug reviews.
Until I try another plug that's genuinely and amazingly unique, the Pure Plug is on its own tier. Worthy of being buried with me when I die.
It should be no surprise, coming from njoy. njoy is, after all, the architect of the most intense G-spot dildo in existence. With the Pure Plugs, njoy has channeled that expertise and precision into something beautiful.
What makes the njoy Pure Plug so amazing?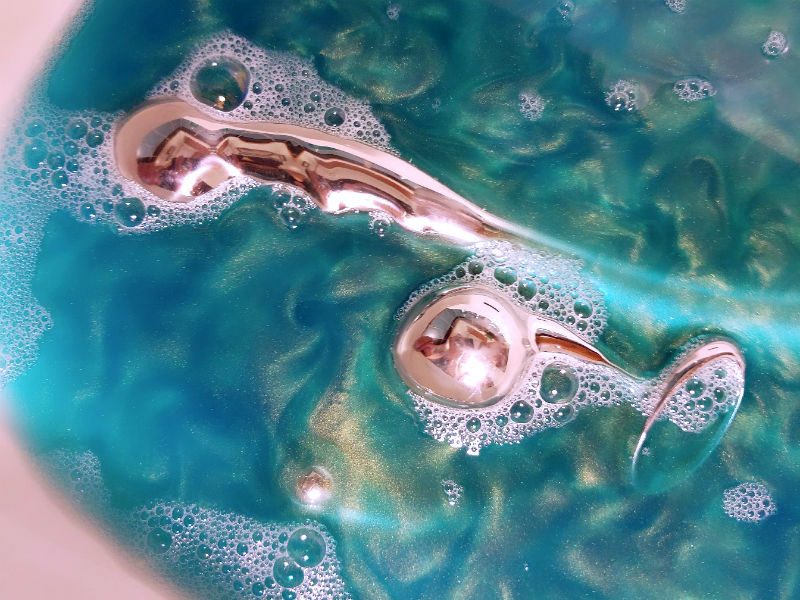 njoy's original virtue is, of course, their deliciously hefty and slick stainless steel, polished to a mirror-like finish. njoy's medical-grade stainless steel puts the large Pure Plug's weight at 310g— 11oz, or a little over 2/3rd of a pound. The insertion is smooth, and the weight feels lavish and lovely to wear.
I gasp every time the head pops into place in my butt. At 1.5″ wide, its voluptuously bulbous body tilts forward against my G-spot, maintaining light but steady pressure. Its weight also presses against the sensitive nerves in my opening, especially noticeable when I run up and down stairs. And the narrow base rests comfortably between the cheeks or lips.
njoy Pure Plug for anal vs. vaginal use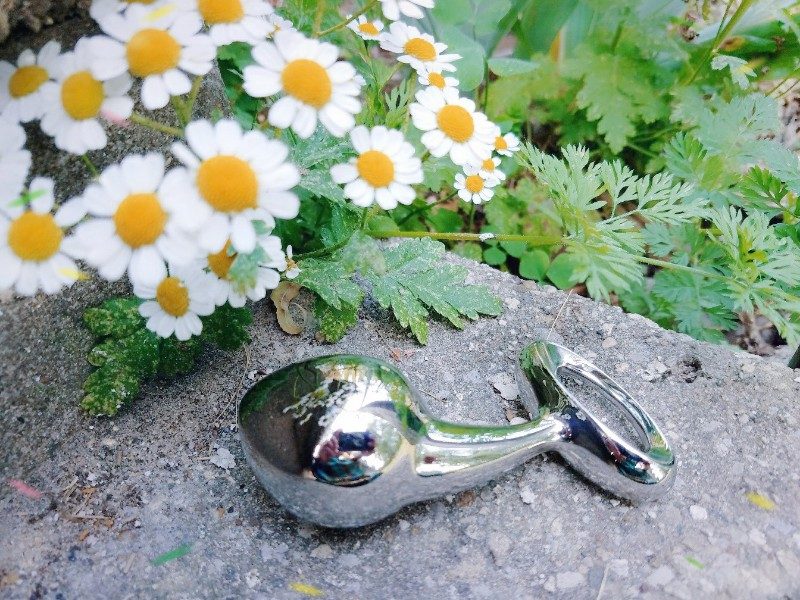 Interestingly, I find the njoy Pure Plug Large more G-spotty as a butt plug than as a vaginal plug. During vaginal use, the bulb rests just past my pubic bone. Its weight in my vagina does plenty to turn me on when clench or move around (or add even more resistance for vaginal weightlifting).
In either hole, the weight is always there, and most pleasurable when I clench.
But my G-spot is also sensitive in a shallower part, in the spongy tissue on the pubic bone. During anal use, the Pure Plug nestles my sphincter instead of my pubic bone, making the bulb rest a bit shallower. Its positioning and tilt presses against a more sensitive part of my G-spot.
The Pure Plug's shape easily stays in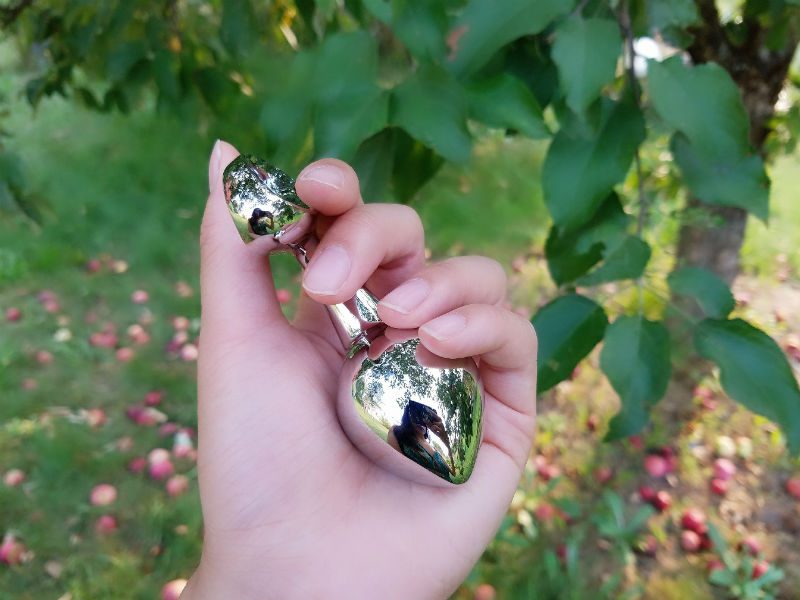 I don't think any other butt plug compares. Other plugs work for warming up for other things or clenching around, but they're not nearly as much fun for stationary use. Most obviously, they don't have the same ever-present heft.
But also, my sphincter wraps around the Pure Plug's narrow neck, under the wider bulb— keeping it in place so, so easily. When a butt plug doesn't have much difference between the bulb and neck, my butt registers it as irritating and instinctively wants to push it out.
That's never, ever a problem with the njoy Pure Plug. I can tug on it and keep it in my butt during vigorous vaginal sex, and it still stays in place. Between that and the narrow base, I think the Pure Plug is fantastic for wearing when you're out and about.
Bottom line: pretty damn close to perfect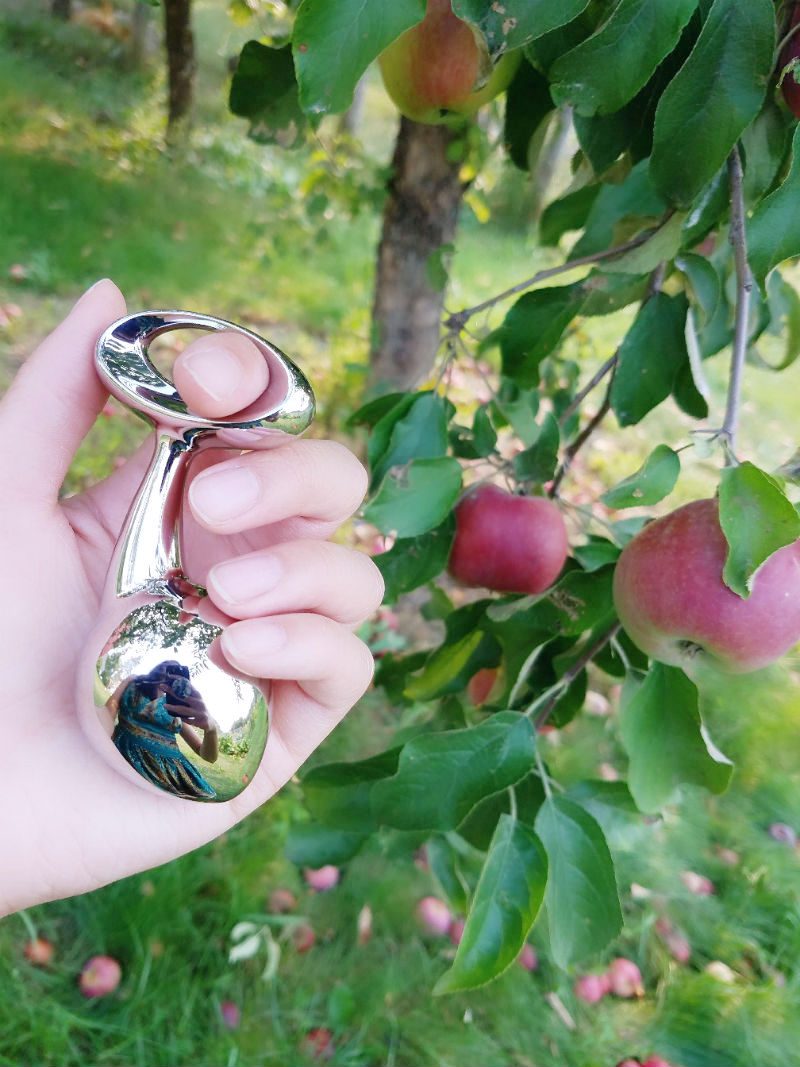 Even if you're a booty beginner, njoy has plenty to offer to your butt. The smallest Pure Plug is only an inch wide, and the medium 1.25″ wide.
Many of the reasons that I consider glass a good beginner sex toy material, apply to steel as well. There's way less drag. You can use whatever lube you want with stainless steel, including extra-slippery Sliquid Sassy and long-lasting silicone. And it's practically indestructible.
Sure, maybe some people would want a longer, more flexible, and tapered plug. In that case, I'd suggest the Tantus Neo or Fun Factory Bootie.
But if I could redo my years of trying anal toys, I'd probably buy just the njoy Pure Plugs in every size. Maybe I'd add some slender or bumpy butt plugs for thrusting, but not much else. If I could only keep one butt plug, it'd be the Pure Plug Large. It's the only one I love keeping in, and it is just that good.
Where to get the njoy Pure Plug
I bought my Pure Plug Large from Spectrum Boutique, but it's available at pretty much all of my favorite online sex shops. As well, because njoy toys are so popular, it's always only a matter of time before they're on sale somewhere.