BMS Factory Pillow Talk Cheeky rumbly rechargeable wand vibrator review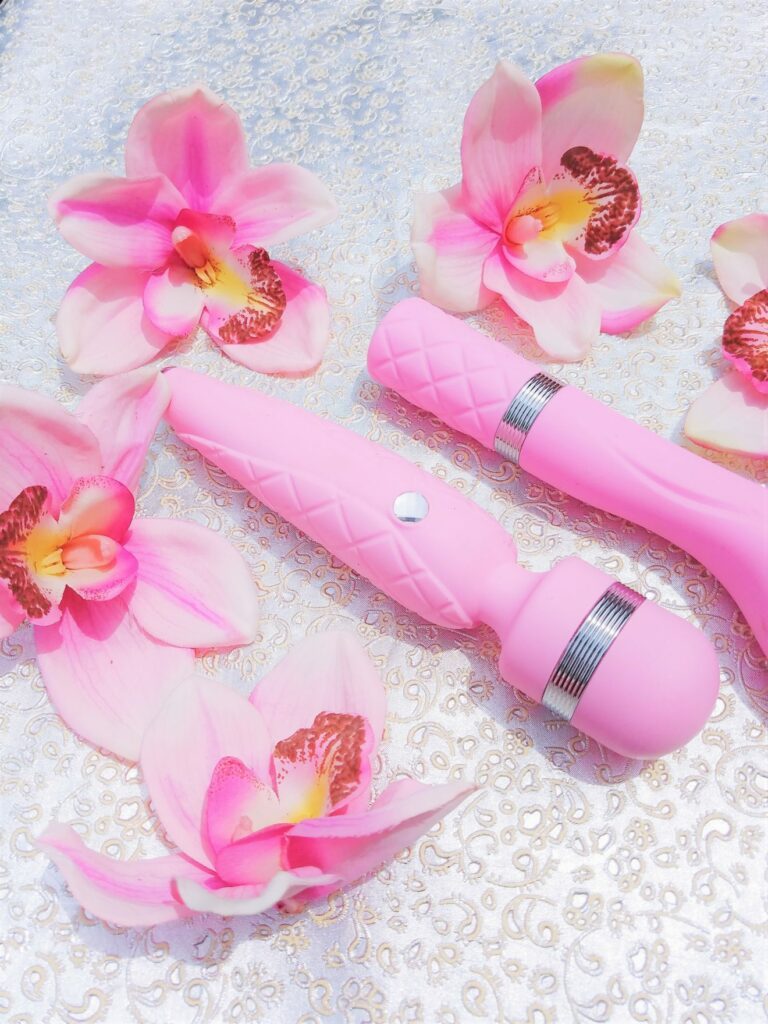 The rumble of BMS Factory's Pillow Talk Sassy ruined practically all other G-spot vibrators for me— even outperforming the renowned LELO Mona 2. It's perhaps the most underrated vibrator in existence, and a steal for only $43. I didn't do justice to it in my original review. Since then, I've refined my proverbial palate to appreciate the Pillow Talk Sassy more thoroughly. And I love it so much that I'm reviewing its sibling, the Pillow Talk Cheeky, to wax poetic about the motor again.
Deep Powerbullet vibrations
Yes, BMS's Powerbullet technology is often that good. I "fuck yeah!"-ed upon merely hearing the Cheeky's quiet but distinct vibration pitch: not a buzz, but a deep and growly purr. "Good" vibrations are subjective, but amplitude and frequency aren't. If I turned on and dipped my vibrators halfway in a bowl of water, the Pillow Talk Sassy and Cheeky's splash would beat most vibrators of their size class. (But not all. The We-Vibe Nova and Rave are still the rulers of this realm.)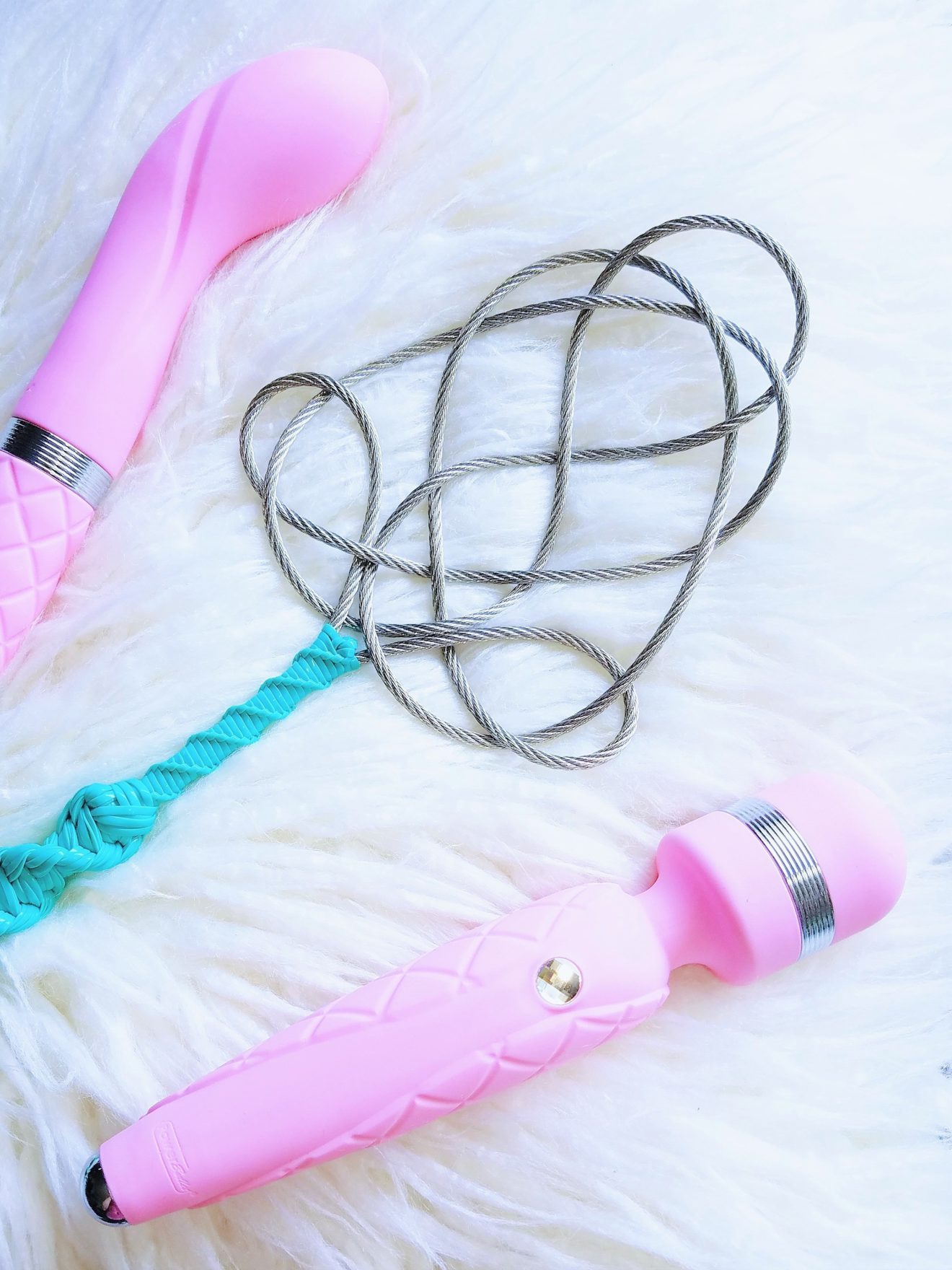 The Cheeky is rumblier than the Sassy, but only by a hair. Both make bigger waves than, say, the LELO Mona 2 does, both in terms of height and width. The range of motion rocks more of my internal clitoris, instead of working only at the surface level. Whatever mood I'm in, there's a setting on the Cheeky that delivers me multiple back-to-back orgasms.
Ample power in a modestly sized package
In terms of the sheer amount of power, the Cheeky's highest speed is somewhere between the Magic Wand Plus's second and third settings. It's not quite as thuddy, but still impressive, considering that the Cheeky is less than half the size of the Magic Wand.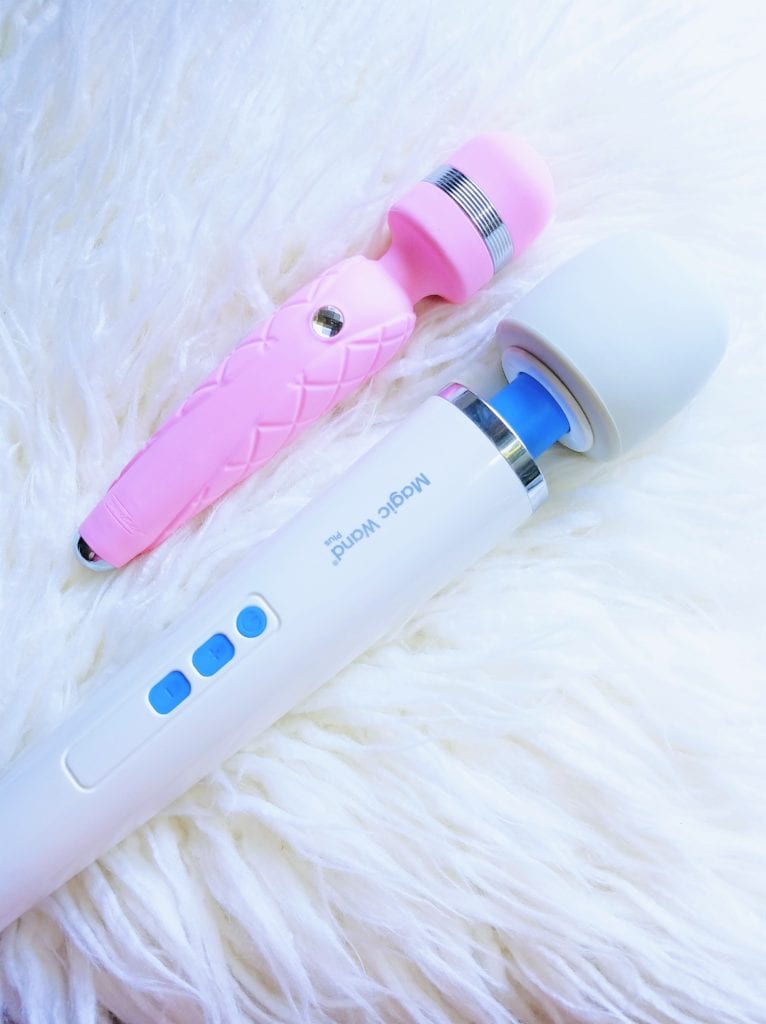 This mini wand vibrator is also far more travel-friendly than a clunky mains-powered vibrator without sacrificing too much strength. Or usage time, for that matter. The Cheeky's battery lasts up to 2 and a half continuous hours.
The Cheeky's settings and control
And the BMS Pillow Talk line's speed range? Nothing but love. I enjoy both ends of the Cheeky's power spectrum. The lowest intensity's timbre is plenty rumbly for me. The highest is enough to bully my clit when my brain is in a funk. One button controls the speed; press to turn on or off, and hold to ramp up through the continuous speed range. There are no pattern settings. If that's not a dealbreaker, and precise control of intensity is essential to you (like it is to my diva of a clit), you're probably going to love this vibrator.
However, if you're a diehard power queen and frequently turn your vibe all the way up, you might find that waiting 6 seconds to reach the highest setting takes annoyingly long. In that case, get a Doxy 3 Rechargeable or BMS Swan Wand instead.
(Or if you don't mind the bulk, get a Doxy Die Cast, Magic Wand Plus, or Magic Wand Rechargeable).
My verdict on the BMS Factory Pillow Talk Cheeky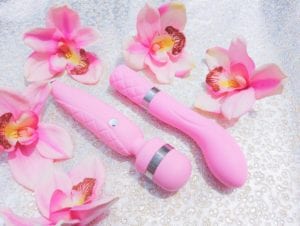 Don't underestimate the Pillow Talk line based on its delicate looks alone. The Cheeky's combination of pitch, power, and speed range makes it a robust vibrator overall, but especially so for those looking for an affordable and unintimidating first wand.
Not everyone wants a wand massager that looks or sounds like a power tool, and that's okay. For those who want a compact wand with the most power possible, I highly recommend the Doxy 3 Rechargeable.
For others who want a gentler but still rich and purring motor, the Pillow Talk Cheeky channels significant power into a relatively small package for those who love broad stimulation.
Where to get the BMS Factory Pillow Talk Cheeky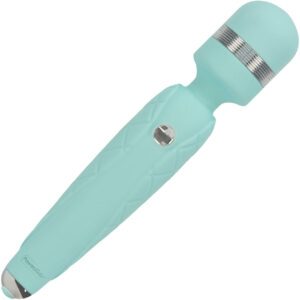 It's also available in teal! Find the BMS Factory Pillow Talk Cheeky at The Pleasure Garden Shop UK for $54.67/ £42.99 at regular price or $49.20 / £38.69 with my 10% off sitewide coupon code: SUPER
---
Disclaimers
The Pleasure Garden Shop sent me the BMS Factory Pillow Talk Cheeky wand vibrator in exchange for my freely given and honest review. There are affiliate links in this post, which bring me a commission at no extra cost to you.
Clearing your cookies and then buying sex toys via my links helps fund my blog and pay my bills. Thank you!