njoy Pure Wand Review: intense steel G-spot dildo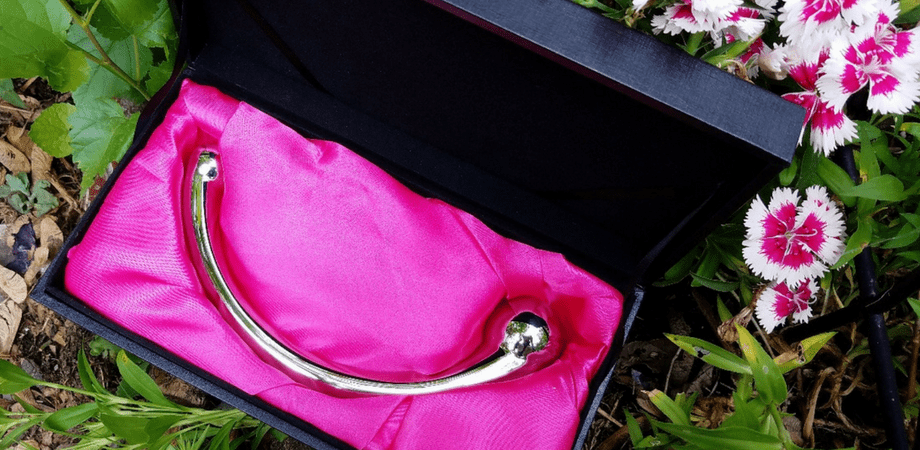 Before using your Pure Wand, apologize to your neighbors in advance for all the screaming. Have some towels ready, even if you think you can't squirt. Maybe set aside some time to fully appreciate pounding your G-spot to oblivion over and over again.
If you want the absolute most directly intense G-spot dildo, one whose engineering is a timeless classic, this it. Most sex shops won't even send the Pure Wand out for reviews anymore because it's already so well-praised that it simply doesn't need more. So if this is your first time, then welcome. I am truly honored to be the angel who blesses your G-spot.
Upon seeing the Pure Wand, many of my friends think, "HUH?!?! How is that supposed to be a sex toy?" But what the uninitiated eye sees as this G-spot dildo's most intimidating features, are precisely its strengths. The Pure Wand's weight, steep curve, and rigid material are why I can jiggle it back and forth and come within 20 seconds.
In this review…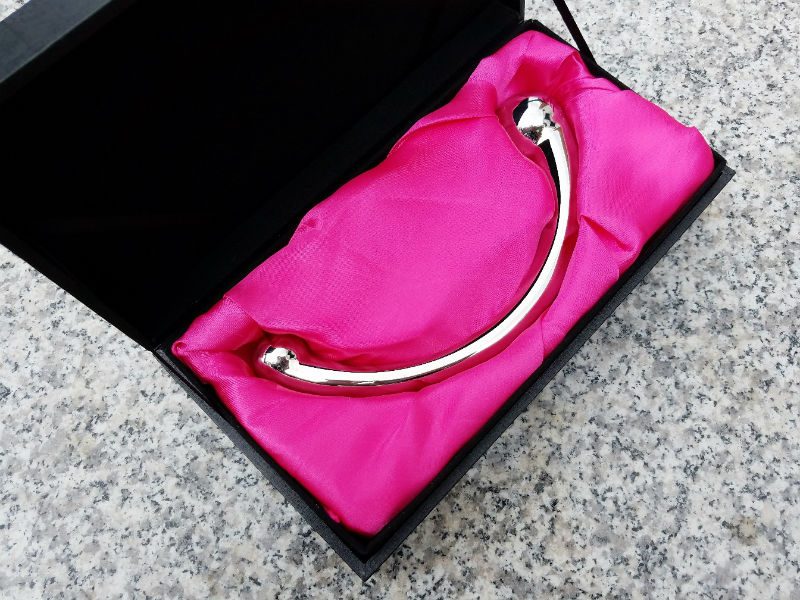 Using the njoy Pure Wand's 1.5lb weight
Yes, it's heavy. After all, the Pure Wand is essentially a G-spotting hammer. With this steel dildo weighing about a pound and a half (or 680g), its closed storage case feels like a brick. But rest assured: the weight means a little movement goes a long way. Small circles, jiggling in place, rocking back and forth, or just pulling on the handle to hold the head in place and apply pressure. That's pretty much all you'll need.
You might gain arm strength from thrusting faster when you're about to come. I don't want to deny that the lighter Jopen Comet Wand might be more comfortable for those with mobility issues. But the Pure Wand and Comet Wand stimulate the G-spot in slightly different ways. The Comet Wand's silicone surface has drag, for nestling into the dip behind the pubic bone, pulling and gripping on the G-spot.
The Pure Wand, by contrast, relies on its weight for more pressure. It's also easier to aim because the parenthetical curve does most of the work. One end reaches and sticks up into the G-spot, while the end that rests outside the body serves as a handle. A little tilt at the handle is enough to direct the inserted head right where you want it.
Dipping my toes in vaginal weightlifting
Its weight also makes it a lot of fun for Kegels. Back in early college and my sexual awakening, I had a habit of holding the Pure Wand's small end and let the dildo hang out of me while showering, styling my hair, and putting on make-up. I'd take breaks when I dropped it, of course,1 and re-insert it. Since I seriously can't feel the jiggle of kegel balls, it's cool having the visual and mechanical feedback of how long I can hold this weight.
Alternatively, I've tried linking a kegel ball set's retrieval loop to a bucket handle using a carabiner. From there, I filled the bucket with pennies or small dumbbells for weight… but the Pure Wand is more convenient!
? UPDATE: I have written a more in-depth guide to vaginal weightlifting — from beginner to the Kegelbell vaginal gym to dumbbells!
A rad double-ended dildo
There are two heads to choose from: one 1″ wide, and the other 1.5″ wide. Both work beautifully for the G-spot, though the smaller end might be comfortable for the prostate.
The small end, I use for pinpointed stimulation and a quickie orgasm. If the Zumio is my external "instant orgasm" button, the Pure Wand's small end is the internal analog; I don't have any other dildo that so precisely targets my G-spot. The large end, like more for steady pressure than anything else. Most times, hold in place while pushing the handle down and using a clit vibe. Occasionally, I might rock it back and forth, but the pressure is the key.
I highly recommend trying a robust clitoral vibrator with the Pure Wand. This isn't because it's not enough on its own for me, though that's probably the case for most people with vaginas. Instead, I find that using a powerful external vibrator balances the internal intensity and synergizes. It doesn't even feel like I'm thrusting something against my G-spot; it just feels like it's in pure bliss of its own accord.
Squirting with the njoy Pure Wand
With or without the clit vibe, the Pure Wand is enough to make me squirt, but having some clitoral stimulation makes it easier for me to relax. Again, I advocate having something absorbent to lie down on so that, if you do feel like squirting, you're not worried about making a mess. I'm still kind of in a weird mental place about squirting. It's totally okay to "just" have some awesome non-squirting orgasms. However, it's better to be prepared and comfortable regardless.
If you want examples of squirting and using the Pure Wand, Pinklabel.TV and CrashPadSeries.com are helpful and ethical places to start. Specifically, CrashPad episodes 131, 191, and 234 all feature the Pure Wand. I wasn't kidding when I said that the Pure Wand is beloved among sex toy connoisseurs!
And if squirting doesn't happen, enjoy the orgasm all the same! There's so much pressure on women to perform a certain way in bed, and there's no hierarchy of orgasms. The best kind of orgasm is whichever one makes you feel good.
Why might someone not like the Pure Wand (…and three alternatives to check out)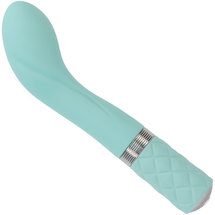 The Pure Wand's G-spot stimulation is about as intense as you can get. If you've read this far, that probably doesn't bother you, but I do have to emphasize that. If you don't like intense and direct G-spot stimulation, don't get a Pure Wand.
As well, it's perfect for aiming a little past the pubic bone, which works for the overwhelming majority of people. A few people with vaginas might find that their G-spot is shallower, and part of the spongy tissue on the pubic bone. For those with shallower G-spots, a Pillow Talk Sassy would be a better fit ($39 with code SUPERSMASHCACHE ). It's not as intense or aggressive… which, for some people, is a good thing.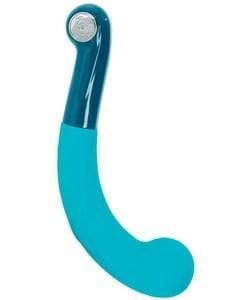 Other potential sources of discomfort
Some may find it uncomfortable to remove the Pure Wand because of the drastic dip between the head and shaft. If the Pure Wand locks firmly in place when you try to pull it out, I say to turn it so that the dip is facing sideways first. Then pull it out. That's a relatively easy solution that doesn't entail missing out on amazing orgasms.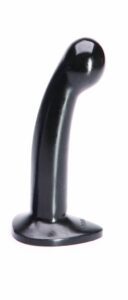 Finally, if you have mobility issues and don't want to thrust something over a pound, you can get the Jopen Comet Wand for $36 less ( use coupon code SUPERSMASHCACHE ). You don't get nearly the same depth of sensation or quality, and you do have to put more effort into angling, but it's still a rad and intense G-spot toy.
Something less intense to consider first
If you're unsure whether the Comet Wand or Pure Wand is right for you, start with a Tantus Sport instead. It's silicone, so it has some give to it, and a bit thinner. Then decide from there whether you want to level up to something more intense.
You'll have to put waaaaay more effort into finding your G-spot with the Sport if you don't know where it is already, though. Personally, because of its ease in aiming, choosing the Pure Wand as the first G-spot toy I ever bought was one my life's best decisions.
njoy Pure Wand = G-spot pleasure for life
If you've decided to get a Pure Wand, your G-spot will never be the same again. Your investment will last a lifetime. And how many orgasms do you think you can use the Pure Wand for before you die? Short answer: a fucking lot. Not "just" orgasms, but some of the best orgasms your G-spot could give you.
The Pure Wand's stainless steel construction means that it ain't going anywhere. Like even if there was a fire in my home, I might not even rescue my njoy Pure Wand before exiting because it'd almost certainly survive. This dildo will outlive you.
After 4 years, I still maintain my stance on the njoy Pure Wand: from Kegels to learning about my G-spot's response to stimulation, it was the most foundational toy for getting to know my body.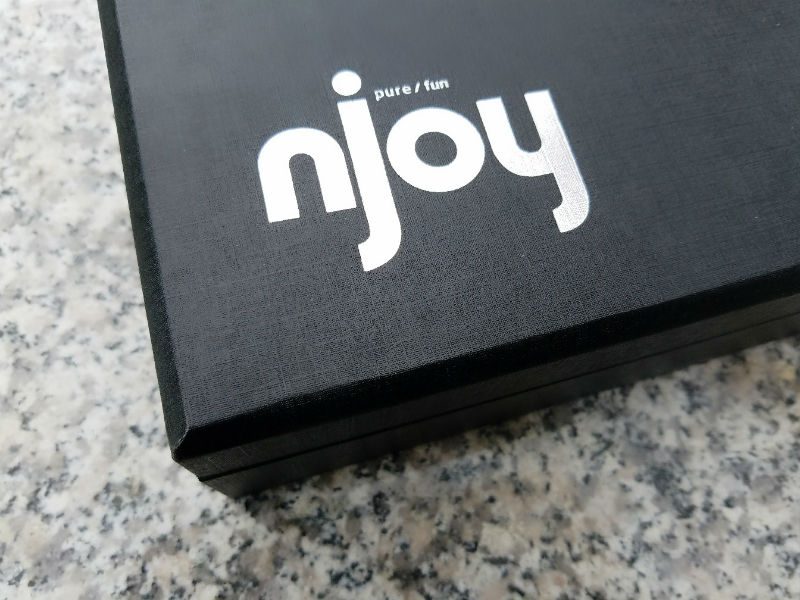 So many sex toys have come and gone over the years, but njoy's designs haven't changed much at all. They don't need to, when there's nothing to add and nothing to take away. The Pure Wand is a holy grail among sex bloggers for a reason: it's the closest a G-spot dildo has ever come to perfection.
You can find the njoy Pure Wand at Peepshow Toys. If it's not on sale by the time you're reading this, you can still get 10% off your entire order using coupon code SUPERSMASHCACHE 
---
Thank you to Peepshow Toys for sending me the njoy Pure Wand in exchange for a review. It's entirely a holy grail toy, and I understand why most shops won't let new reviewers try it, so writing this post was a privilege.
Footnotes