10 Things I Used For Strap-On Play + Pegging: Temptasia Underwear Harness, Avant P3 / D15, & more!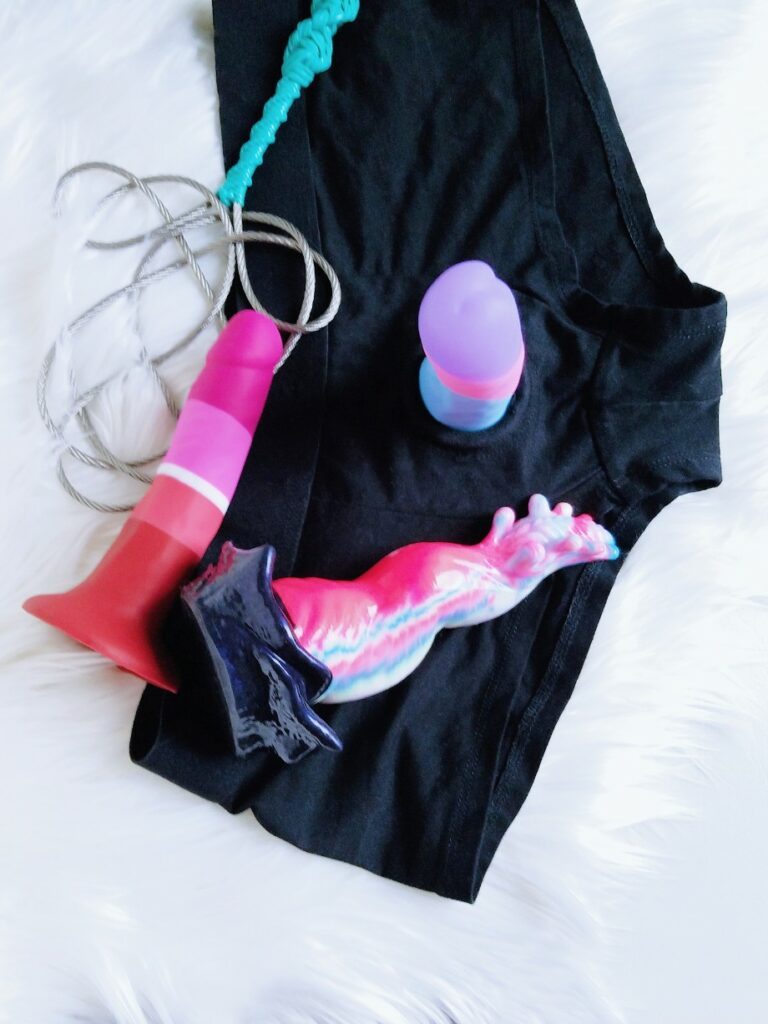 "Wow, you're really good at that," my boyfriend said after I pegged him for the first time.
"Maybe it's because I'm using a nice [strap-on] harness for the job."
"Or maybe you're just good at it!"
I had pegged someone once before, yeaarrs ago, but it was at a party where I took turns with a friend of a friend. With my boyfriend, it was my first time with the entire process from start to finish.
If you're nervous about pegging or unsure because it's uncharted territory, that's okay!
Here are some tools and tips for having a fantastic time fucking your partner with a strap-on.
---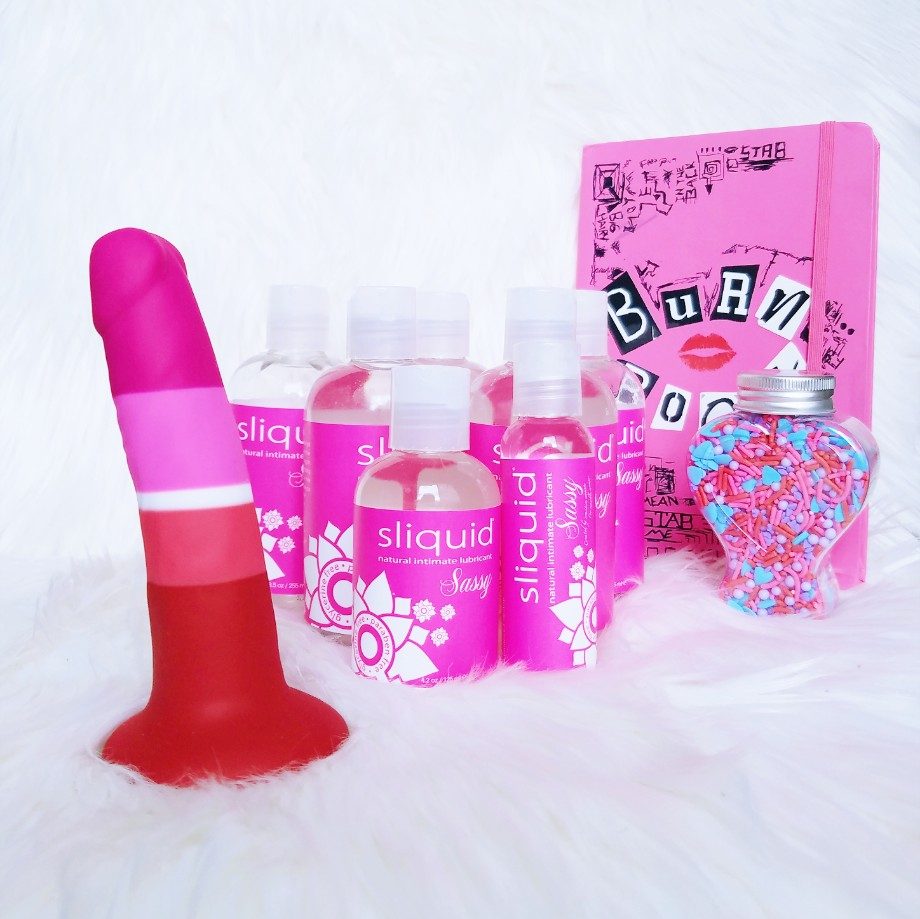 Heads up: Most of the product links in this post lead to Peepshow Toys. They're affiliate links — if you clear your cookies before clicking and buying, I receive a commission at no extra cost to you.
Save 10% off your entire order at Peepshow Toys when you use discount code SUPERSMASHCACHE
---
Setting the scene for butt stuff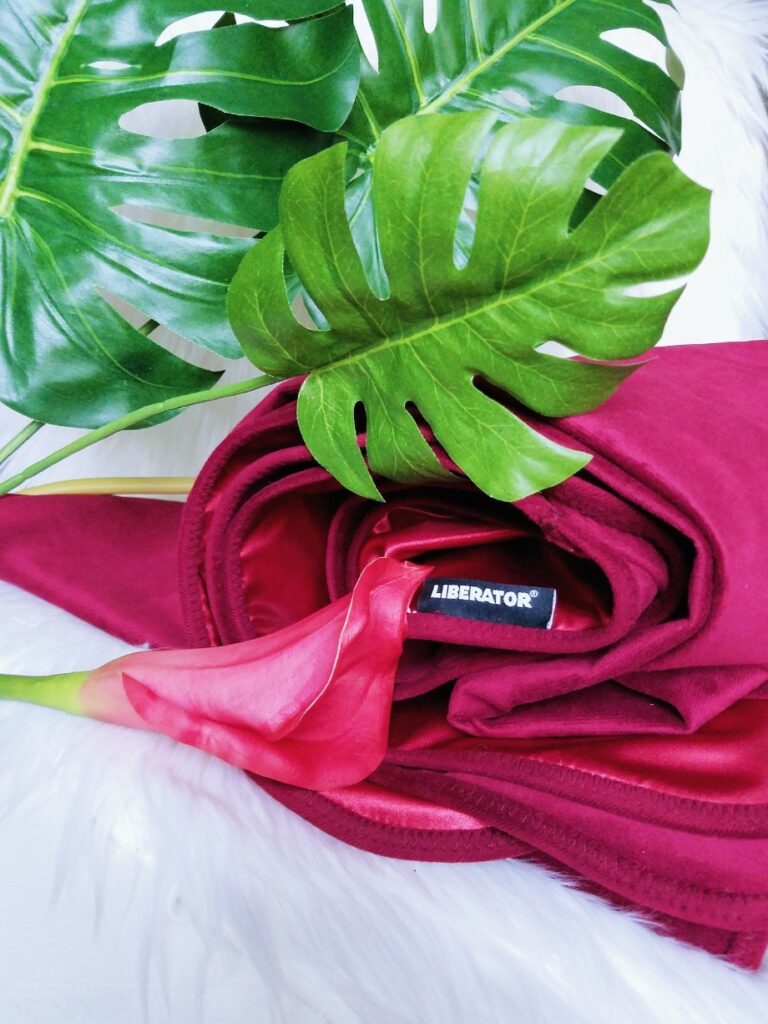 The Liberator Throe is sturdy and waterproof; think of a tarp, but more luxe and absorbent. Sex geeks mostly call it "The Squirt Blanket" — but it's also a sensual way to keep your play space clean during anal sex!
Even if your or your partner's holes are super well-cleaned, there may be much lube sloshed around. Or maybe you want to wipe some excess off your fingers and toys.
Either way, you can quickly throw your Liberator Throe in the wash afterward.
? Related reading: How to Have Clean Anal Sex
2

Dame Products Pillo — sex positioning cushion

The Dame Pillo is another addition that can make a big difference in comfortable positioning for pegging and beyond.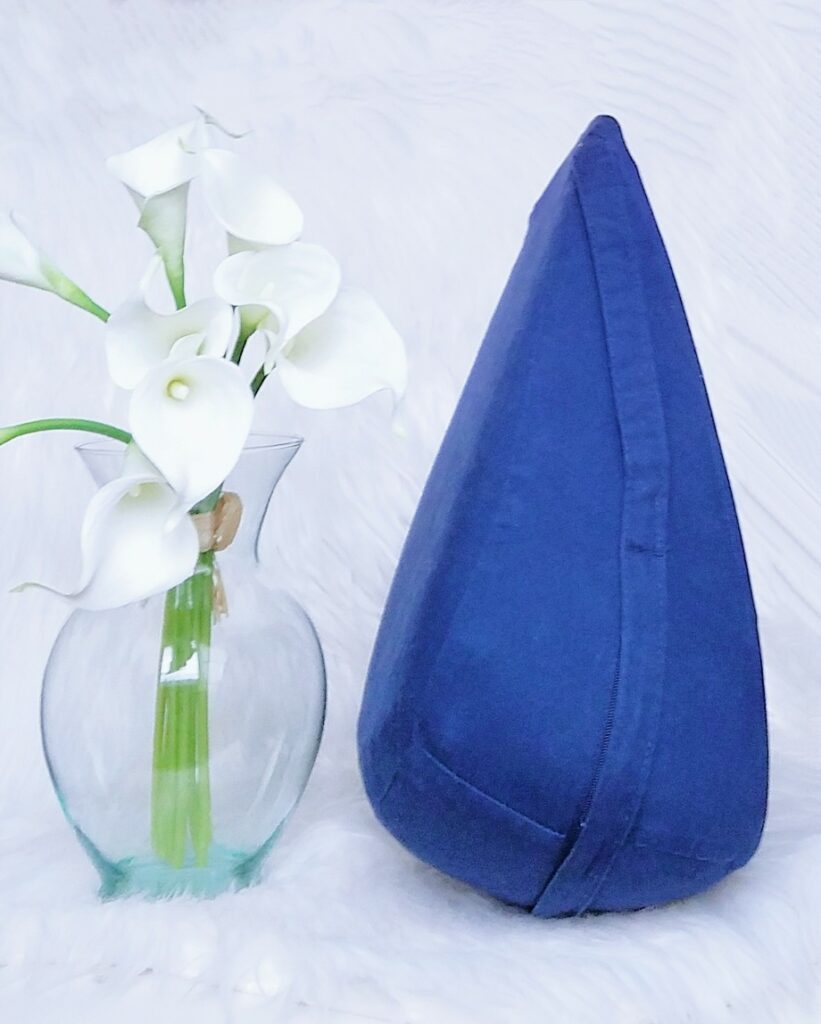 Use a ramped sex cushion to elevate the receiving partner's hips for easier aiming during missionary or provide extra support for the partner riding on top. It also makes for less neck cramping oral sex, especially during cunnilingus or rimming.
? Related reading: 5 Easy Ways to Have Better Sex
---
Warming up to anal sex
Sliquid Sassy is one of the brand's thicker formulas, with no silicone and no Yucky Stuff (think petrochemicals). There's a good reason I have backups upon backups of it!
Use a lube launcher to apply LOTS of lube internally beforehand — and quickly:
Fill it up (but not all the way)
Connect the piston/plunger
Lube the outside of the applicator
Insert. Squeeze like a syringe.
Voilà! Your hole is ready to start (with the smallest toy or a finger first, of course)!
? The applicator I used came as part of the b-Vibe Anal Training & Education Kit, but you can also get a set of just lube launchers.
Dilator kits are highly underrated tools for anal training! While you can thrust butt plugs, they're mostly for stationary and passive stretching/relaxation. Soft silicone dilators work well as slender dildos so that you can get used to motion and depth, too.
The
Wellness Dilator Kit
comes with four sizes:
3.5″ length x 0.5″ width
4.75″ length x 0.75″ width
5.5″ length x 1″ width
6″ length x 1.25″ width
My boyfriend and I used sizes 1, 2, and 3 to warm up his hole before I strapped on the Blush Avant D15 striped silicone dildo.
? Related reading: Choosing the Best Anal Toys (for Beginner & Intermediate Play)
---
Pegging playtime!
6

– Blush Avant D15 / P3 Vision of Love striped dildo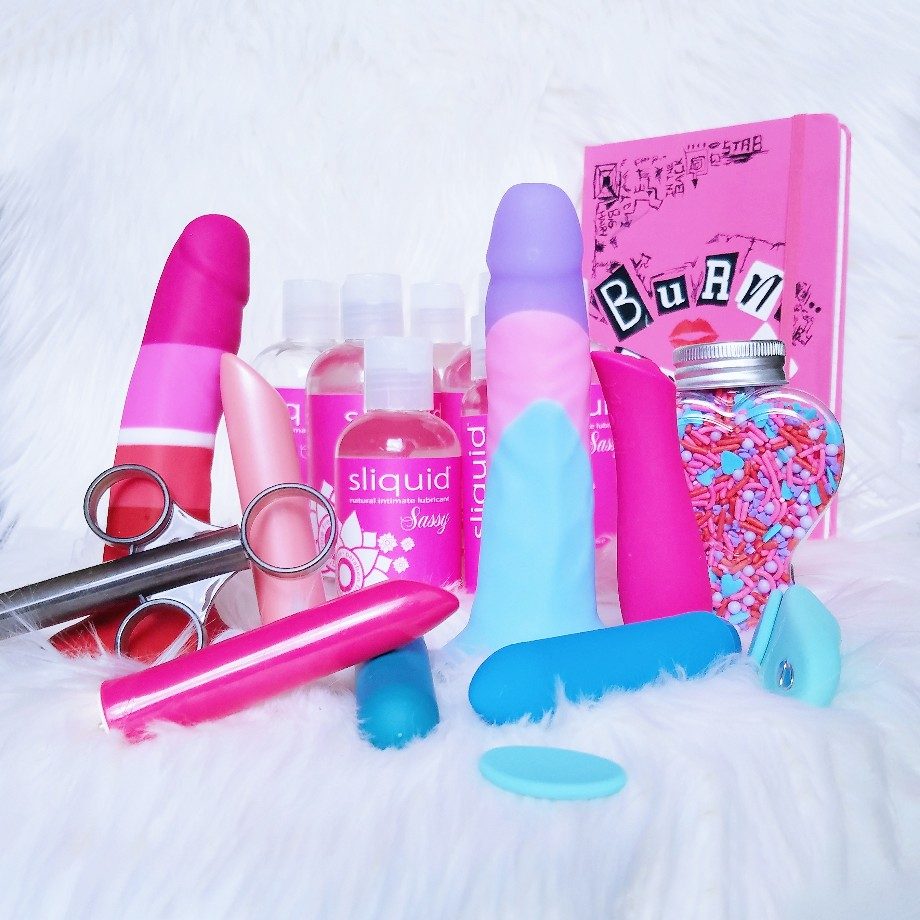 If the Blush Novelties Avant D15 looks familiar, there's a good reason. It's sculpted from the same mold as the lesbian pride-themed Avant Pride P3! (Interestingly, despite being the most representational and phallic of the Avant Pride line, it was the first to sell out.)
Both the Blush Avant D15 and Pride P3 are 5″ long x 1.25″ wide — on the small side of average for human penises. That's about the limit for what my boyfriend's butt is comfortable with consuming, especially with the dildo's veiny textures.
There's a slight taper. The tip starts slim, and the shaft gets wider toward the base, so it's hard for my partner to take the Avant D15 / Pride P3 in all the way. But he also likes the silicone's squish — it's comfortable for those almost ready for anal intercourse and wanting to level up.
? Related readings:
7

– Blush Temptasia underwear strap-on harness
Ahh, yes! Now we're getting to the really good stuff. The Blush Novelties Temptasia strap-on underwear harness has a stretchy silicone O-ring that can fit a dildo up to 2″ wide. (Here's a video of me hula-hooping with the Blush Avant D4 dildo strapped on.)
I love that this harness comes in a wide range of sizes, from S to 5XL. And it's nice and skin-friendly with 95% cotton and 5% spandex. AND I like the cheeky fit.
View this post on Instagram
For me, though, the must-have feature of a strap-on is a bullet pocket.
That way, I can grind my vulva against a vibrator every time I thrust or circle my hips. It serves as rhythmic regulation for me — which in turn feels excellent for the receiving partner!
The Blush's Temptasia underwear harness has one that can hold a small vibe, like the We-Vibe Tango or Blush Exposed Nocturnal. Both are SUPER rumbly and powerful for this purpose, but it would be nice if there were a second, bigger pocket.
? If you'd prefer clitoral grinding without vibration, consider a Sili Saddle. Or maybe try the Vixskin Mustang Royale's contoured base, if your partner is comfortable with a girthier insertion.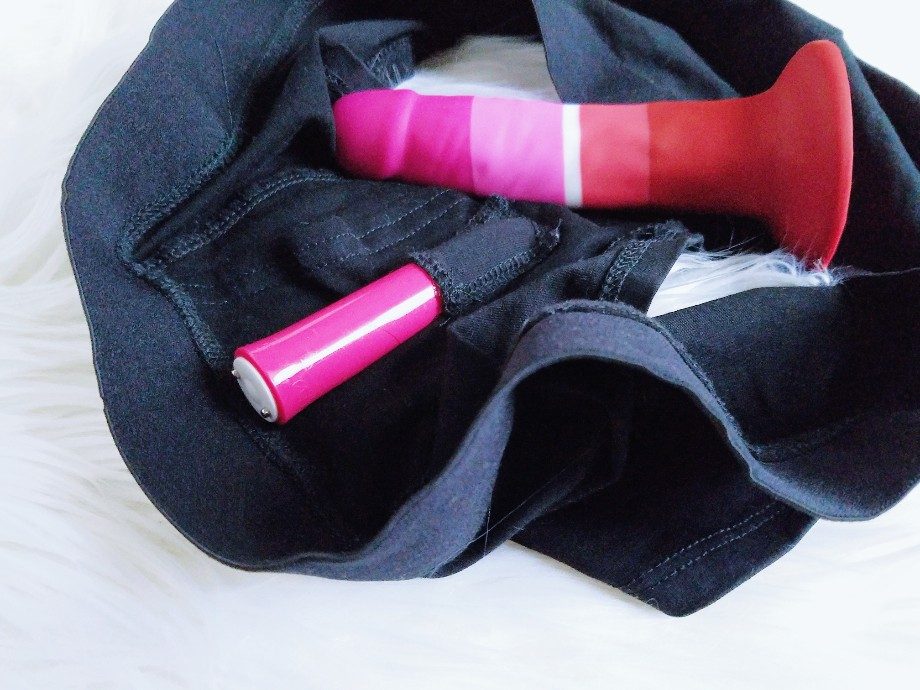 8

– BMS Mini Swan Rose bullet
My bullet of choice for strap-on play is the BMS Mini Swan Rose. Why? Because it's close to the We-Vibe Tango's rumble, but a bit bigger and its swell is contoured to fit between my labia. I get more clitoral pressure from the Mini Swan Rose than the Tango.
It's also one of the easiest to control, with one button at the base and an incremental speed range. Consider, in contrast, how Je Joue's (also-rumbly) bullets have their controls on the side — not the most convenient when inside a strap-on.
The BMS Mini Swan Rose is, unfortunately, too big to fit inside the bullet pocket.
I had to adjust a little, but for the most part, the underwear harness was tight enough to keep the mini-vibrator pressed against my clit.
Idea: an alternative We-Vibe Moxie version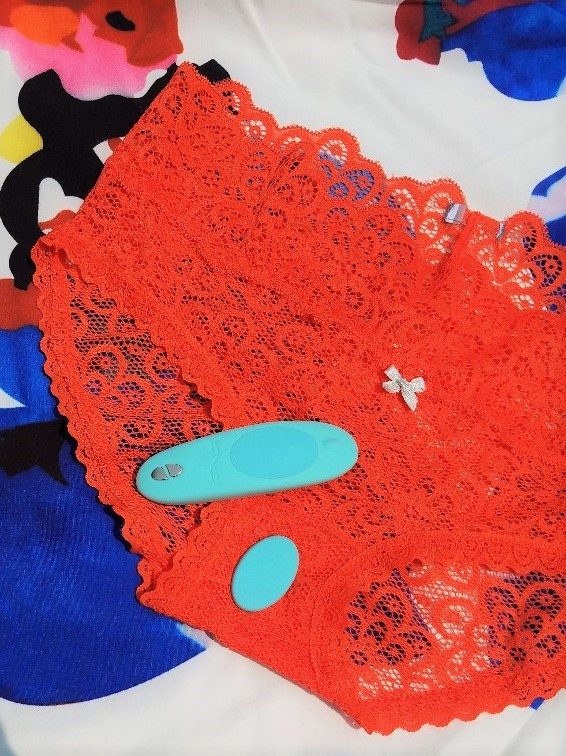 I previously criticized the We-Vibe Moxie remote control panty vibe for barely providing enough pressure when worn. But its bump fits against my clitoris well, and the magnet for keeping it in place is genius. It makes sense for strap-on play; thrusting pushes the We-Vibe Moxie against me.
If a toy manufacturer would make something like the Moxie for strap-on play, but at a lower price, that would be perfect!
? More budget-friendly bullets that do fit inside the Temptasia harness pocket:
---
External stimulation for the receiving partner
Just like I'd usually pair vaginal intercourse with clitoral stimulation, I paired pegging with penile stimulation. For that, I especially enjoy using wands.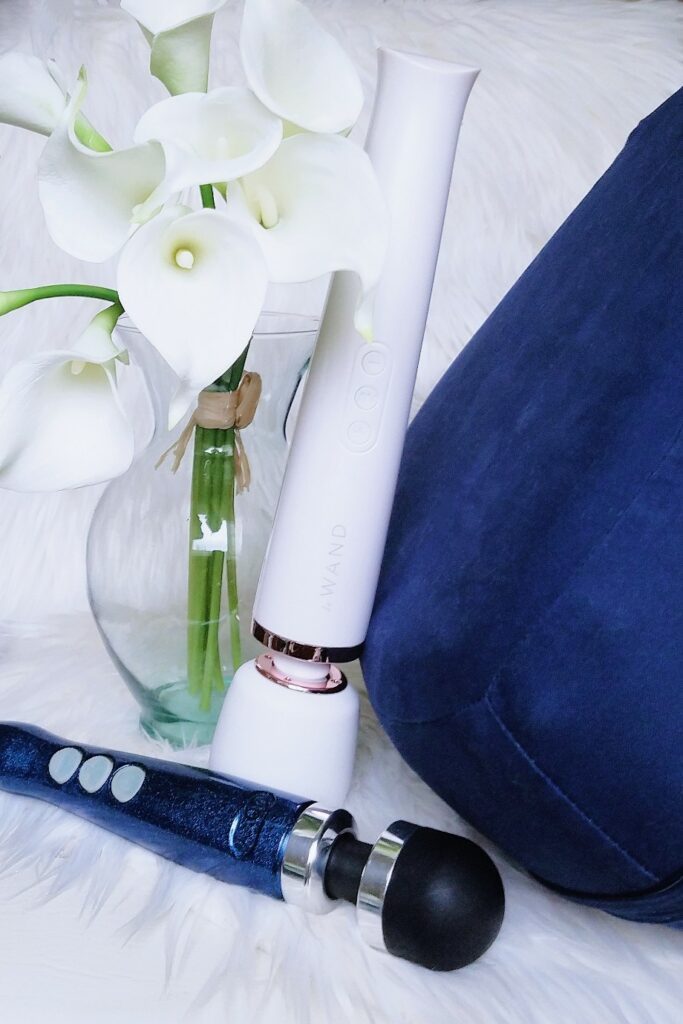 9

Le Wand Rechargeable — the best patterns for teasing

No, the Le Wand Rechargeable is not the absolute most powerful wand vibrator I own, but as far as rechargeables go, it's in the top 3. And if you're creating a slow-teasing journey, its abundant variety of patterns is perfect. Rather than the usual long and drastic dips in power, the Le Wand Rechargeable's rhythms often incorporate the highest speed in thrumming staccato beats.
10

Doxy 3 Rechargeable — the rumbliest compact vibrator I have

I like the Doxy 3 Rechargeable (a.k.a. Doxy Smol) for fitting between partners during intercourse, and while pegging is no exception! It's potent and petite — what more could I ask for to get the job done?

(Then, afterward, I used the Doxy 3 R on my clit while my boyfriend fingered my butthole. ❤️)

? Related reading: 9 Ways to Use a Wand Massager with a Partner
---
Afterglow
Sex with a strap-on can be pleasurable for both parties if you have the right materials and mindset. Such is the case with anal sex in general.
But because toys don't have nerve endings, a lot of it is about finding a combination of strap-on harness, dildo, and external stimulation that works for you! Relish the smutty visuals, listen to your body, and as always, enjoy the ride.
---
Happy Pride Month!
Find other LGBTQ+ bloggers: