BMS Factory Pillow Talk Sassy review: powerful G-spot vibrator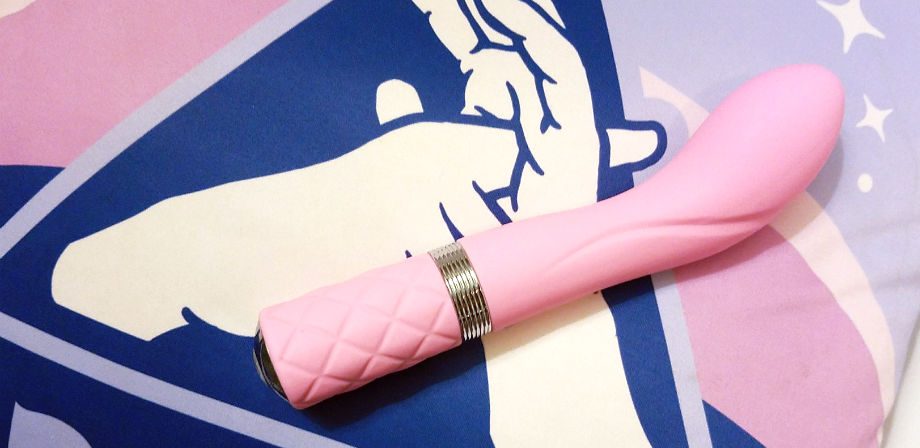 I struck gold when I first tried the BMS Pillow Talk Sassy. Even as a relatively new reviewer, I knew that I was on to something. What I didn't know at the time, though, was that this G-spot vibrator under $50 carries thuddier, more powerful vibrations the legendary LELO Mona 2. And for a third of the Mona 2's price. A review of the BMS Pillow Talk Sassy needs to do justice it.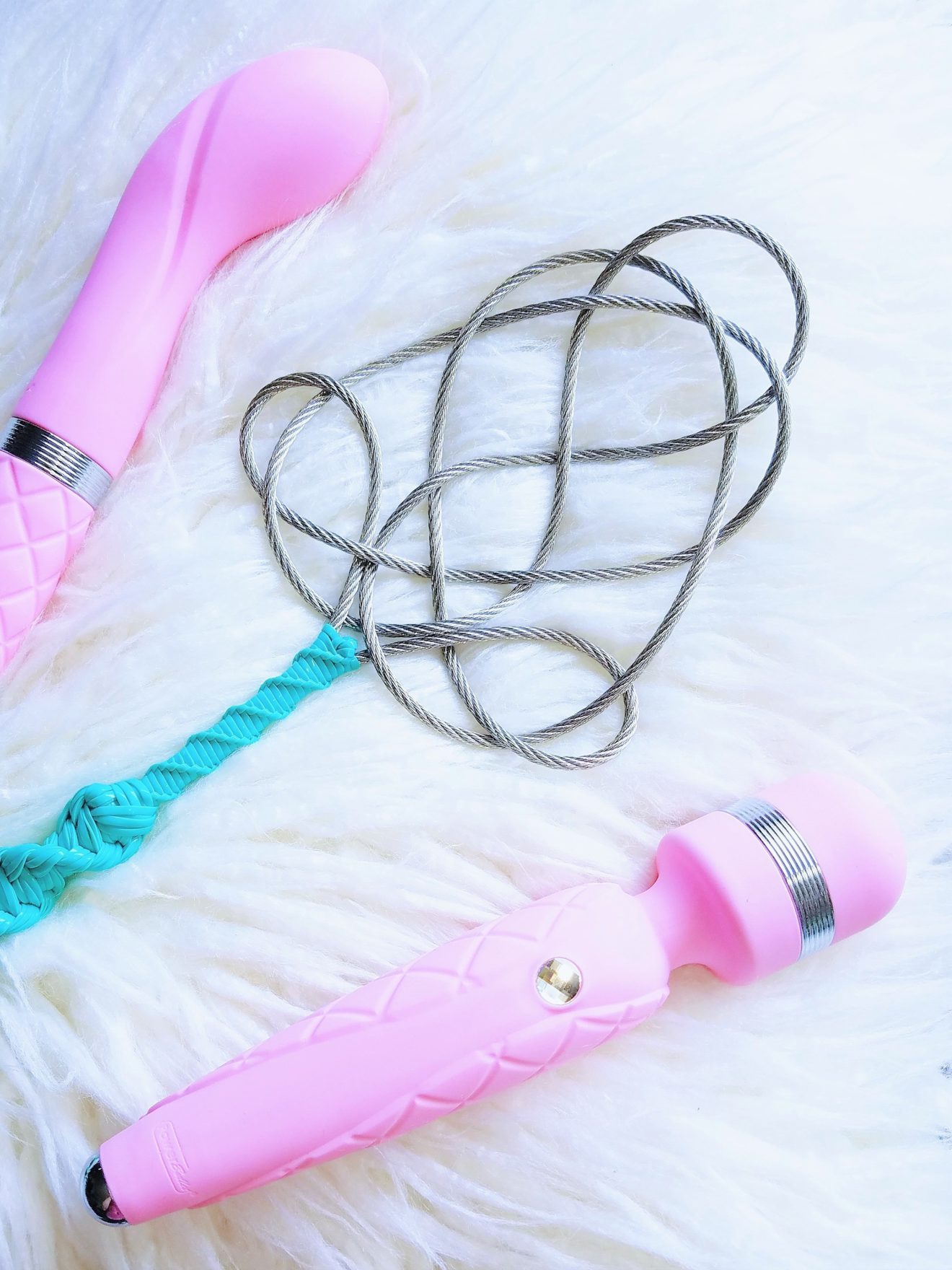 Why the BMS Pillow Talk Sassy is one of the best budget G-spot vibrators
With the PowerBullet technology that BMS Factory is known for, the Sassy is hella rumbly and powerful. It splashes more when dipped in water than the LELO Mona 2 does. And the most unnerving attribute of the BMS Pillow Talk Sassy is that its low-frequency/high-amplitude vibration quality is comparable to the Magic Wand Plus's lower settings.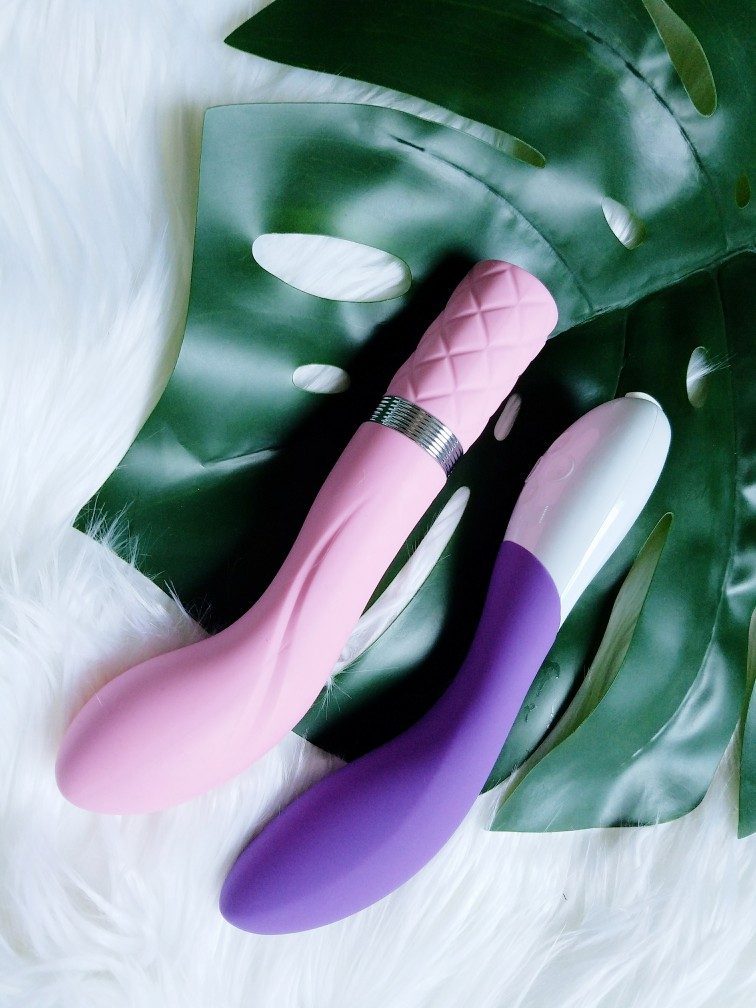 Let that sink in. The Pillow Talk Sassy is an insertable vibrator with a 1.5″ diameter head. It's diminutive compared to the Magic Wand but somehow carries a similarly rich timbre. I fell in love the first time I turned on this vibrator. I swooned over the barely-there but definitively low-pitched purr emitted. No other G-spot vibrator I've tried tops it. And for that, I'll make every effort to be buried in the tomb with the Pillow Talk Sassy when I die (along with my njoy Eleven).
Its continuous range of intensities is unparalleled; there's a speed option for practically everyone. When I use the Pillow Talk Sassy, I get to have it all— the combination of rumble and range is the epitome of what my clitoris finds essential.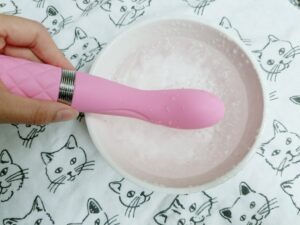 For $48.60 (use code SUPERSMASHCACHE), I would have fangirled over just using this vibrator externally, fine-tuning the speed for multiple back-to-back orgasms. Its G-spotting head, though, totally sealed the deal. The Pillow Talk Sassy's versatility, combined with its price, makes it a practically perfect first sex toy. But even if it were over $100, it would still be a welcome collectible for any connoisseur wanting a robust and rumbly G-spot vibrator.
The Pillow Talk Sassy's shape
The BMS Pillow Talk Sassy features a generously curved G-spotting neck and flexible shaft. Its head is only slightly bulbous— moderate circumference, and not super round or front-loaded. It also has 5″ of insertable length, allowing it to hit a variety of G-spot depths. For me and many others, this vibrator will fall into a "Goldilocks" happy medium. The front-facing part of the tip is just slightly flattened, and enough to knead my G-spot, but still round enough to thrust.

The bulbousness and curve nestle the dip of my pubic bone and stay in the optimal spot. There's no awkward straight tapering like with the Je Joue Uma or the slim end of the Desirables Dalia (the more prominently swelling end rocks, though!). All in all, the Sassy's head is a gentle option for easy aiming. If you do want a rigid G-spot vibrator (and probably the rumbliest one), consider the Swan Wand.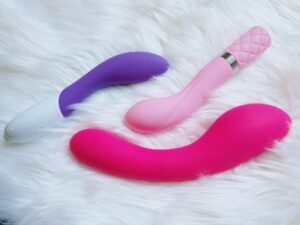 BMS Factory's rumbly PowerBullet® vibrators
I almost declined to review the Pillow Talk Sassy because of its generic appearance. But I immediately changed my mind upon seeing that BMS Factory designed it with a rechargeable Powerbullet motor.
Every single PowerBullet toy I had ever tried had terrific vibrations. Every last one: the Jopen Lust L2, Swan Wand, and now, the Pillow Talk Sassy and Pillow Talk Cheeky. I know that I mentioned the Magic Wand Plus before, but let me remind you that the BMS Factory Palmpower Wand is touted as a lightweight alternative to the Magic Wand. That's how good PowerBullet is
And I'm not just saying that PowerBullet is impressive just to say it; particular attributes make it so. The only one that you probably care about, though, is that the copper weight in the motor is more massive than most vibrators'. As a result, the vibrations are more profound and luxurious. There's more weight to them.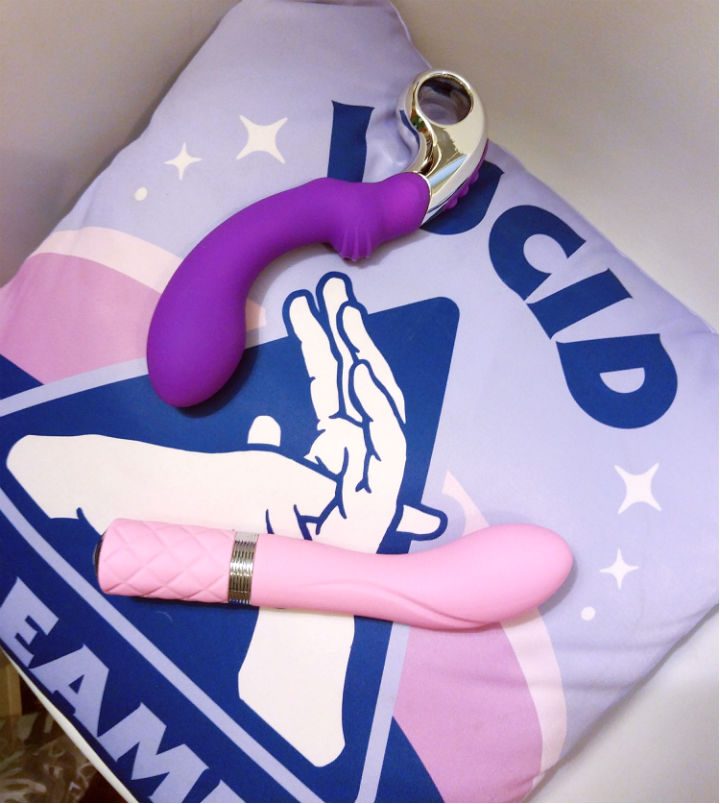 The BMS Factory Pillow Talk Sassy's press-and-hold speed control
One button controls the BMS Factory Pillow Talk Sassy's vibrations. To turn it on or off, quickly press the button. To increase the speed, hold the button down. The Sassy's intensity will increase until you let go, or until it reaches maximum power. Whichever comes first.
The one change I'd make is to add a "down" button, but for the price tag, and how powerful the first setting is, I'm not complaining. After orgasm, when I'm most sensitive, I quickly press the button twice to go back to the lowest setting and orgasm again. And turn it up. And orgasm again. Ad infinitum.
I was so impressed upon turning the Sassy on and hearing how low the motor purred. And it's not a "why does this weak-ass setting exist?" low-speed. It's rumbly enough that it doesn't need high speeds to compensate. Quite the contrary! The low frequency helps me appreciate the rumble even more. When I escalated the intensity, I thought to myself at some point, "HOW ARE THERE EVEN STRONGER SETTINGS THAN WHAT I WAS ON JUST NOW?"
Storage and cleaning
This vibrator comes with, of course, a charger, but also, the charger is labeled! There's also a sturdy box, a satin pouch, and cleaning brush for the handle's nooks and crannies. The vibrator itself is body-safe and nonporous silicone. You can use a water-based or oil-based lube with it, and clean it with soap and water. If you want to disinfect, dip or spray the insertable portion with a mild bleach solution. It's splash-proof but not submersible, so don't let the Sassy sit in bleach.

Overall thoughts on the BMS Pillow Talk Sassy
The BMS Pillow Talk Sassy is the standard to which I will compare every G-spot vibrator in the future. Yes, the LELO Mona 2 has a rigid neck and pointy tip and comes close to the Sassy's rumble, but with a far steeper price tag. And the BMS Swan Wand is rumblier than the BMS Pillow Talk Sassy, but only has three steady speed settings (and also costs way more).
I would recommend the BMS Factory Pillow Talk Sassy to people who…
prioritize a huge vibration range
want a rumbly G-spot vibrator
like low, purring vibrations
seek a budget-friendly sex toy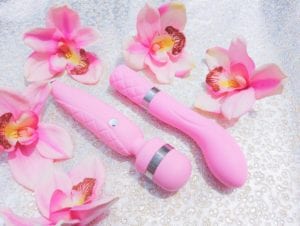 …which is most people reading this review. Who isn't looking for the best quality-to-price ratio in a sex toy? You really can't top the BMS Pillow Talk Sassy or its sibling, the Pillow Talk Cheeky Mini-Wand, in that regard. It has the look and feel of luxury G-spot vibrator at an unbeatable price. Turn it on. Hear the deep, penetrating vibration quality. And fall in love at first touch, as I did. Get the Pillow Talk Sassy from Peepshow Toys in pink or baby blue for $48.60 with coupon code SUPERSMASHCACHE
Disclaimer
Peepshow Toys sent me this rumbly AF G-spot vibrator in exchange for my freely-given and honest review. Thank you, Peepshow Toys! I do use affiliate links throughout my posts. However, I only write what I know to be true. If I think a sex toy belongs in a flaming dumpster, you'll know.