BMS Addiction David affordable pack & play dildo review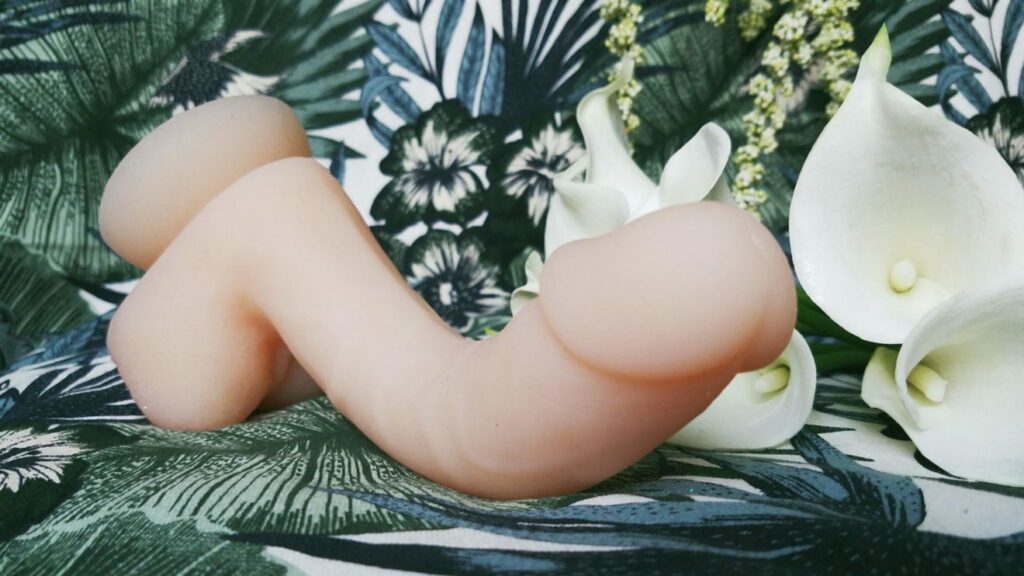 Affordable dual-density dildos are always exciting, but there are so many other reasons why I'm over the moon for this harnessable pack and play. The BMS Addiction David's posable core is what makes it such a potent all-arounder.
No surprises here — this dildo comes from the same manufacturer as the amazing Pillow Talk Sassy and Mini Swan Rose. It's hard to beat BMS Factory when it comes to jaw-dropping cost-to-quality ratio.
Key features of the BMS Addiction David dildo
The BMS Addiction David is a semi-realistic with a fleshy squish and a velvety, matte finish. Its veins and detailing are minimal, but the corona and tight balls unmistakably represent a penis with 8″ length (6″ insertable) and 1.6″ width. As a bonus, it's a suction cup dildo, too!
You may want to handgasm with it, squeezing the tip and balls. My boyfriend described the surface as "powdery" — I don't quite agree, but the consensus is that it's remarkably skin-like for the price of $39.99.1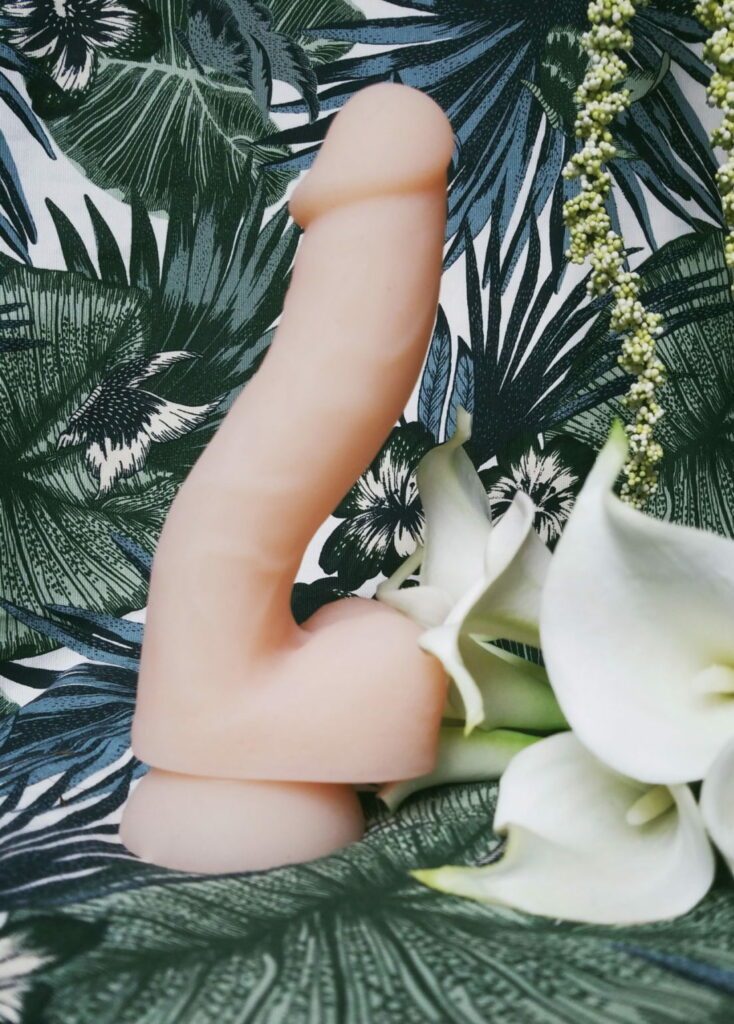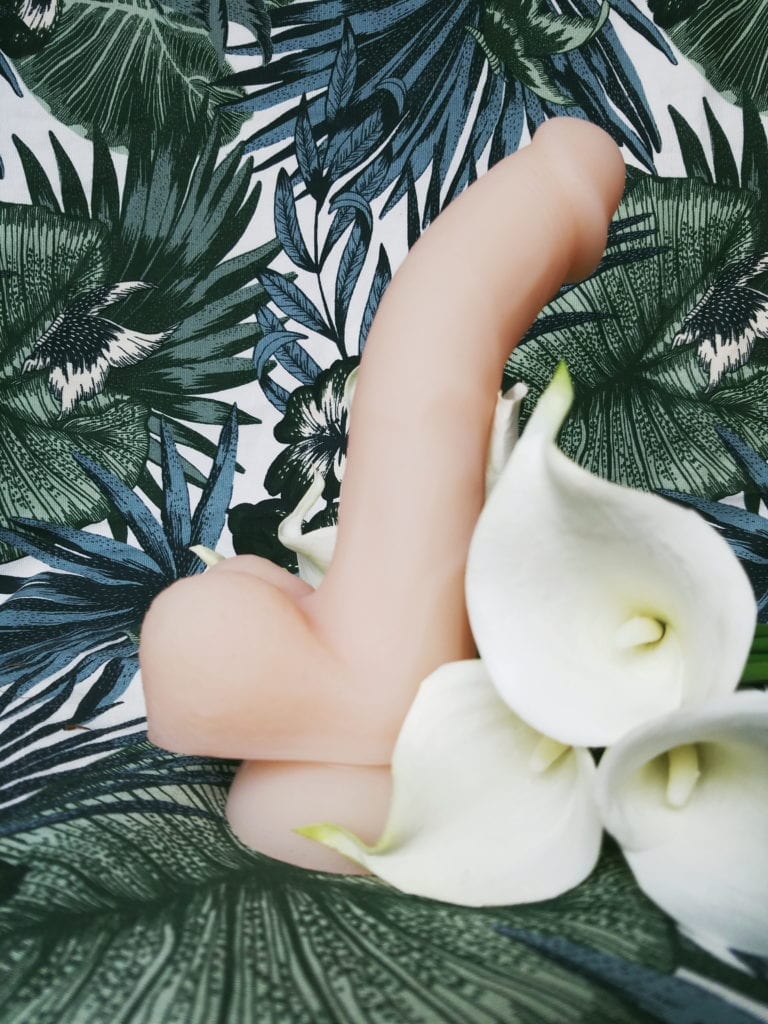 A prominent head juts out for delicious G-spot and A-spotty pressure, while my cervix adores the looong length. What's more, because the BMS Addiction David has a pliable core, you can pose it. The adjustability serves both aesthetic and functional purposes.
All of these features combined make the BMS Addiction David dildo highly versatile.
Use it for solo masturbation.
Suction cup it to surfaces for a realistic riding experience
Wear it under your clothes as a packer — then play, if you wish!
What is a pack and play dildo?
Packers are prosthetic phalluses that easily tuck up or down under the wearer's clothes when "flaccid."
Pack and play dildos do that, and they can straighten out and "erect" for penetration. For people born without penises, it can be a fun gender expression tool.
A bendy wire core tends to help pack and play dildos fulfill both purposes. The BMS Addiction David, for example, is firm enough to insert, but not so unyielding that it's poking out like a constant boner.
And how is the BMS Addiction David different from other flexible dildos?
I recently reviewed another posable dildo: the Fun Factory Limba Flex, which has a firmer core than the BMS Addiction David. In short, the Limba maintains its shape while thrusting, for more versatile experimentation with erogenous zones. However, it's decidedly not a realistic dildo, nor does it pack as neatly as the David.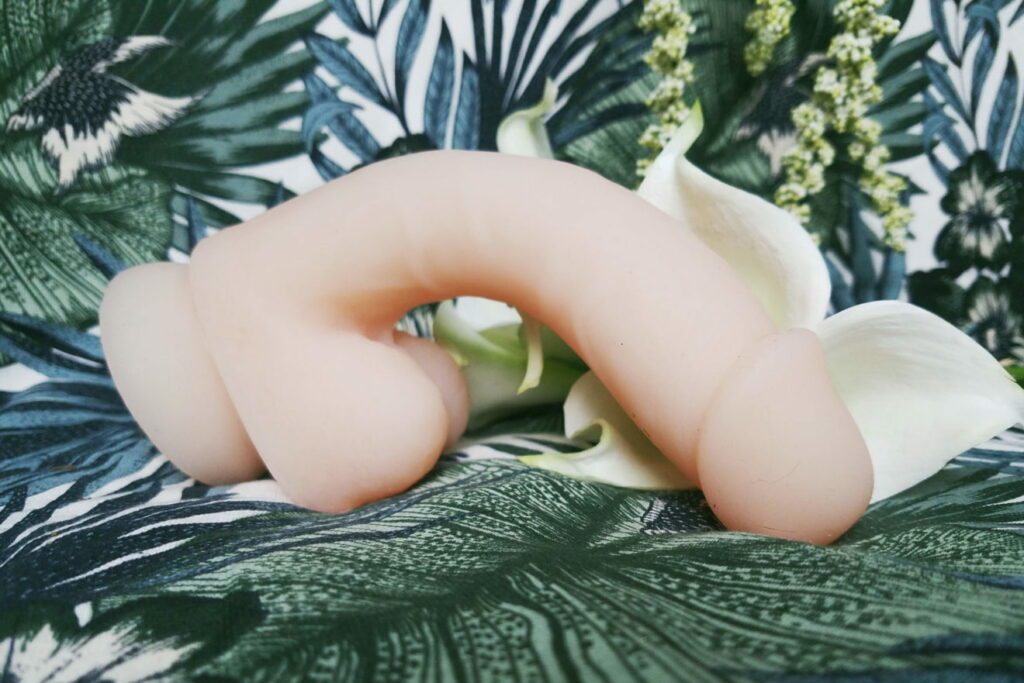 How does the BMS Addiction David dildo feel?
This pack and play's versatility continues throughout playtime, finessing a variety of internal erogenous zones!
The David mostly straightens out in use, but not entirely. That's excellent news for those looking to explore their deep erogenous zones.
Why? Because you can curve it and swerve it a liiiittle bit away from your cervix so that the force isn't as direct. That way, it's far easier to aim into the "pockets" in front of or behind the cervical os — the anterior fornix/A-spot and posterior fornix, respectively.
Massage the cervix without jabbing into it. Orgasms with the BMS Addiction David are bountiful. My womb is elated.
If you prefer shallow penetration, the BMS Addiction David can accommodate that preference, too. Its head shape is a classic crowd-pleaser for G-spot play and front wall pressure, even with a straight shaft.
My verdict on the BMS Factory Addiction David
I love this thing! Everything about the BMS Addiction David dual-density pack and play dildo is fun:
Mooshing it around like a pug's face
Wearing it and declaring it
Hitting all of my vagina's hot spots
And for $40? I'll let Neil deGrasse Tyson's face show you how I feel about that: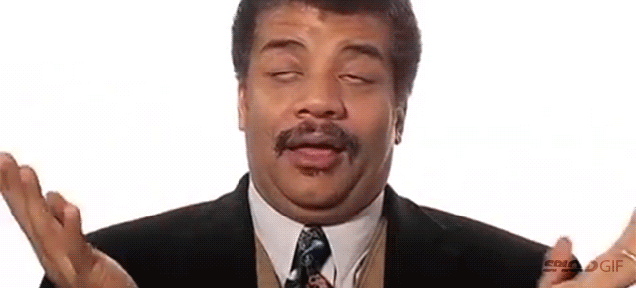 It's on the cusp of unbelievable. I only wish it was available in darker skin tones, too. But otherwise, I can't say enough good things about the BMS Addiction David! It feels fantastic, it's affordable, and it radiates Big Strap Energy. What's not to love?
---

---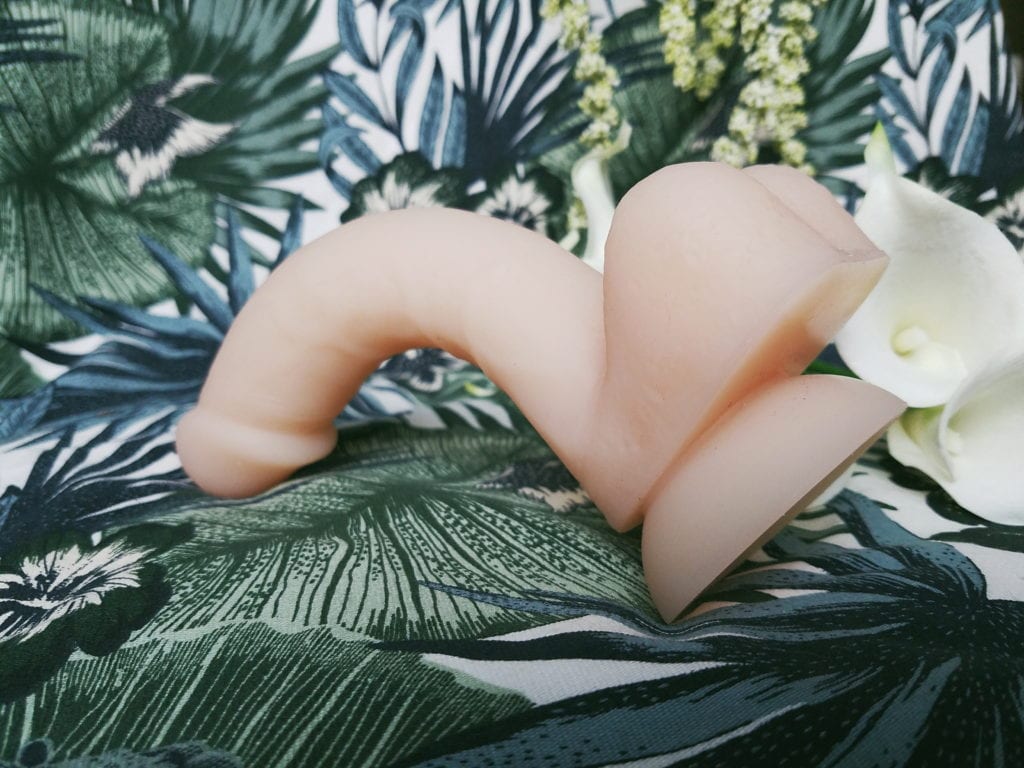 ---
Further reading:
Footnotes