AW HELL NO: LELO Sona 2 Cruise & Soraya Wave reviews
I need to purge my editorial calendar of this shit, okay?
The LELO Sona 2 and Sona 2 Cruise have been sitting the review queue for months. It's not even that I don't enjoy them, but I must warn my readers of safety concerns.
And the LELO Soraya Wave is a highly disappointing new release; maybe I should have maintained lower expectations of this manufacturer all along.
Jump to a section in this LELO review:
LELO Sona 2 and Sona 2 Cruise review
What's good about the LELO Sona clitoral suction toys
I'll start with the kindest thing I'll say in this entire review.
I actually like the LELO Sona 2 Cruise's sensation a lot. It's super powerful — I used to recommend it because it was among the suckiest (in a positive way) of the pressure wave toys on the market at the time.
And its controls are great! It features three buttons, eight intensity options (that I can discern) in a nearly continuous range, and 11 patterns that… feel good and don't ever dip too low in speed or for too long? Yes?! There's a lot to choose from here.
From what I can tell, the Sona 2 Cruise's 4th setting or so is comparable to not-Cruise Sona 2's highest speed. Overwhelmingly intense orgasm plateau and all kinds of forced goodness, if you're into that kind of thing.
Update: The LELO Sona 2 Cruise is still among one of the most powerful clitoral air pulse massagers. See how it measures up to the others.
What's terrible about the LELO Sona series
The LELO Sona 2 not-Cruise version sucks — in an awful way.
If I'm on one of the lower settings, and I push the nozzle hard against my vulva, the air pulsation stalls and stops. The fuck?
No, that's not normal in a pressure wave massager. You don't have to tolerate that, and especially not at nearly $100!
That brings me to the difference between the LELO Sona 2 and Sona 2 Cruise. Their "Cruise Control" feature ostensibly "reserves 20% of Sona's power for when you press the toy against your body harder." That's just a frilly-packaged way of saying, "The Sona 2 Cruise continues pulsing the way it was supposed to, anyway."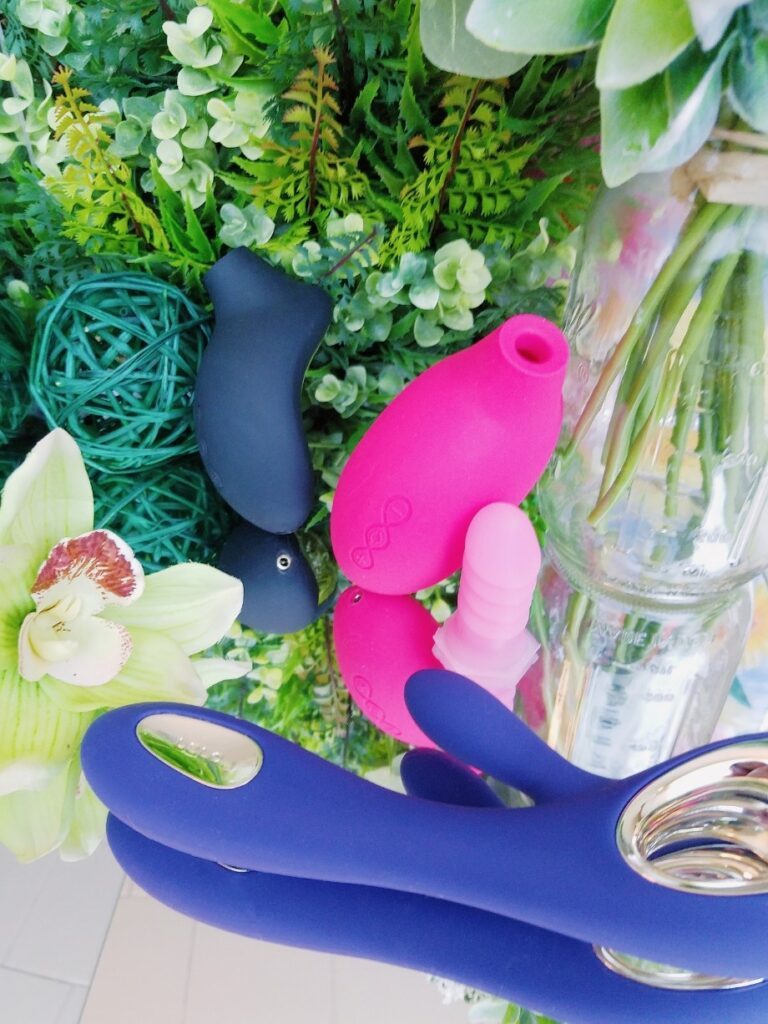 It's like they're offering a solution to a problem that they created.
Even the cheap AF ROMP air pulse toys don't have that defect, and they're all under $50.
What's downright F U G L Y and disgusting
So it sounds like the LELO Sona 2 should be fine, as long as you get the Cruise version, right?
Nah.
While I had a positive experience, I still can't recommend this product in good faith anymore. Not when it's a lawsuit just waiting to happen.
The LELO Sona Cruise has cut many customers and reviewers and broken skin — and it continues to be a problem with the newer Sona 2 Cruise.
Clitoral blistering doesn't sound fun, does it?
Okay, so how the hell does a clit toy make the user bleed? Dangerous Lilly, a retired sex toy review veteran, hypothesizes that the problem lies in a fatal design flaw: the nozzle and air chamber are too damn short. The toy forms a tight suction seal and pulls their bits against the motor's rapidly pulsing membrane.
Another user compared it to using it to makes their lips swell up but going overboard.
And it gets worse! Like, $300 of medical bills worse.
Here's a recap from yet another user who had blood blisters and possible nerve damage on her vulva from the LELO Sona:
1) LELO admits the product made me bleed, then denies this, and 2) shortly after closing my case, LELO posts an ad admitting their product can cause injury, 3) Then LELO denies the product causes bleeding. This is just incredible unethical and dangerous corporate behavior.
I'll let you read that again.
And again.
Here's the picture of her Sona after using it (and it's bloody and graphic, duh). And below is her screenshot of the Google ad that shows up when someone searches, "LELO Sona bleeding":
Does LELO give a fuck about its products harming users?
So they knew there was a safety issue, and they didn't do anything about it. If anything, they're a bit gaslight-y for my taste. At LELO's prices, there should be beta-testing and built-in safety measures from the first model. Not after their first and second iterations have injured people.
It's not like LELO can't afford it, but they don't give a fuck. We've already seen evidence that they don't care. Usually, if there's a hole in a condom, it rips upon applying thrusting friction, right? That's not the case with the LELO Hex, which is designed so that someone can poke holes in it, undetected.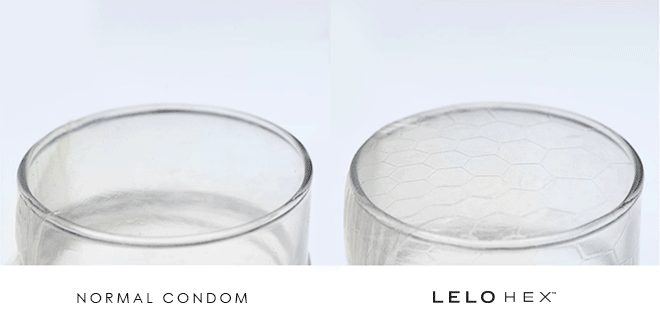 They call it a "feature." Gross.
We-Vibe Melt: an air pulse massager I'd recommend instead of the LELO Sona
Remember when I said that the Sona 2 Cruise is one of the most intense pressure wave toys? Yeah, well. The
We-Vibe Melt
is up there, too, taking me to Come Kingdom — without the hazards of the Sona Cruise.
What I love about the We-Vibe Melt:
It's super sucky (the fun kind)
The controls are delightful.
It's app-compatible for total control of the intensity and patterns.
A long-distance partner can operate it from their smartphone.
Its nozzle is positioned for minimal vulva-hogging

Great for dual stimulation/pairing with penetration
I'll post a more in-depth review later on, but the Melt is my current top pick. Take 10% off the Melt (or anything else) at Peepshow Toys with coupon code SUPERSMASHCACHE
LELO Soraya Wave "come hither" rabbit vibrator review
Oh, you're still reading and considering getting a LELO product?
Let's talk about their newest product, the Soraya Wave. It's less egregious than the Sona (which isn't saying much) but still annoying. I wouldn't be surprised if LELO didn't have humans beta-test their toys before release to the public.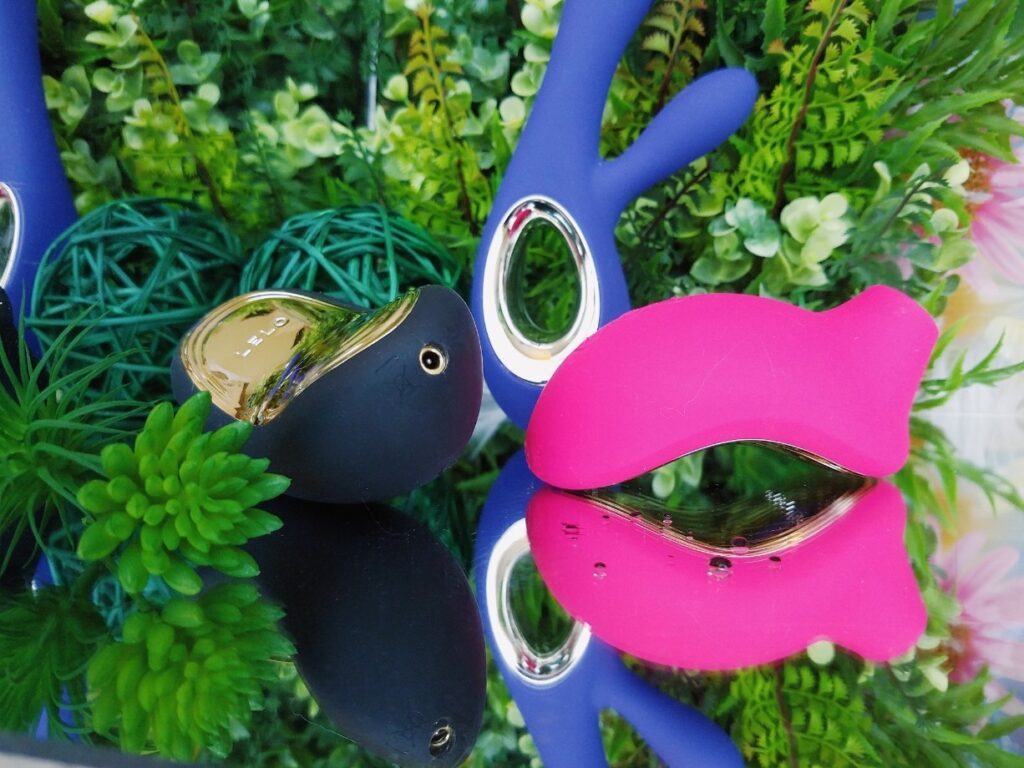 How this luxury dual stimulation massager felt in use
I've expressed my disillusionment with the LELO Wave vibrators before. Their "come hither" motion is as slow as a snail climbing uphill in molasses. If a guy fingered my G-spot that slowly, I'd kick him TF out.
Ever let someone back in because you thought they had changed? Yeah, well. It was no different with the Soraya Wave.
Also, while the vibrations are decent, the external stimulator alignment overshoots my clitoris. My clit-vag gap is a very average 1 inch. Yours might be compatible with the LELO Soraya 2 (pls don't get the Wave) if it's longer than 1.25″ and you don't need a lot of pressure.
Either way, it sure as hell isn't worth $219+ for me. For that price, you could get the Le Wand Contour — a magical stainless steel "instant orgasm" apparatus for me. Don't spend that much on something that's only decent and collects vaginal secretions in the seams.
Other luxury rabbit vibrators to consider
I would say that the LELO Ina 2's clamping is a better fit for me, but I'd rather avoid LELO entirely and recommend you get a We-Vibe Nova instead. It's still my #1 rabbit vibrator recommendation — highly flexible and adaptable while maintaining a tight grip.
Plus, there's a new version of the Nova coming out soon, improving on an already fantastic model. I'm excited to see We-Vibe's thoughtful design upgrades; that's certainly something that LELO lacks.