NS Novelties Firefly Glass G-Spot Glow Wand review: the ultimate A-spot dildo

"That dildo looks like something queen Elsa would use in her palace."
A friend said that about the Firefly Glass G-Spot Glow Wand. Its elegance was what drew me in. But for a modest price of $30,1 its effectiveness shocked me. "How could something make me cry so much?" I thought to myself in the afterglow of using it.
The NS Novelties Firefly Glass G-Spot Wand is to my A-spot what the njoy Pure Wand is to my G-spot. The archer and the prey. The missile and the target.
Boom, boom, come!
Its penchant for firm force is inescapable. It's my go-to for when I want deep penetration with the precision of fingers. Thrust it, rock it, swivel it. Whatever motions I use, it's the insertable analog to an "instant orgasm" button.
Yeah, I said something similar about the Pure Wand for G-spotting. But if you know me, you know that I'd choose bottoming out over shallow entry any day.
As a bonus, the Firefly wand I have is glow-in-the-dark! There are other color choices for the NS Novelties Glass G-Spot Wands, like black and pink, but I think the clear dicksicle with swirling phosphorescent pigment is the prettiest.
The best dildo for A-spot stimulation!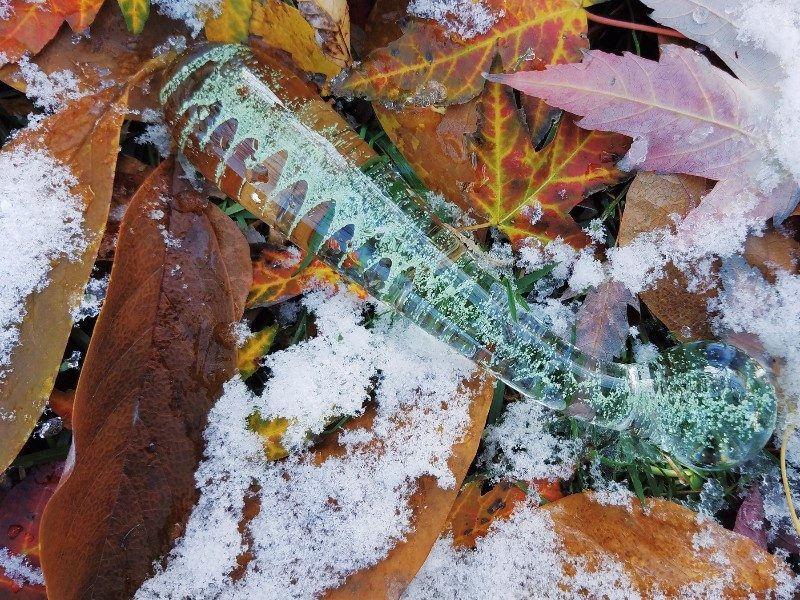 I can insta-come with the Pure Wand focused against my G-spot or the njoy Eleven's front-loaded and unyielding girth in my posterior fornix (behind my cervix). To me, they are the best dildos for those respective hot spots.
My anterior fornix, though, is the NS Novelties G-Spot Glow Wand's domicile.
The A-spot/AFE zone also resides on the front vaginal wall, but almost all the way in. It's just shy of the pocket in front of the cervix. And this A-spot dildo has just the right combination of curvature, size (6 insertable inches by 1.4-inch diameter), and rigidity to dominate the area. Cue heart-eyes emojis.
UPDATE: I've written another article all about the A-Spot! Read it here.
The NS Novelties Glass G-Spot Wand is the absolute best and most intense A-spot toy I have ever had the privilege of trying.
And let me repeat: for a mere $30. The quality-to-price ratio is out of this world, and for that reason, I'd recommend it to any vagina-owner who appreciates the pressure that glass dildos offer. Even for beginners to sex toys, glass is a highly underrated material! Its slick surface is easy-to-insert and hardly demands any lube, and its rigid nature allows for precise aiming and exploration of the internal erogenous zones.
UPDATE: I like the Cloud 9 G-Spot Slim 7 Inch a lot as an A-spot vibrator, and it's under $35!
Why A-spot? Isn't it called the Firefly Glass G-Spot Glow Wand?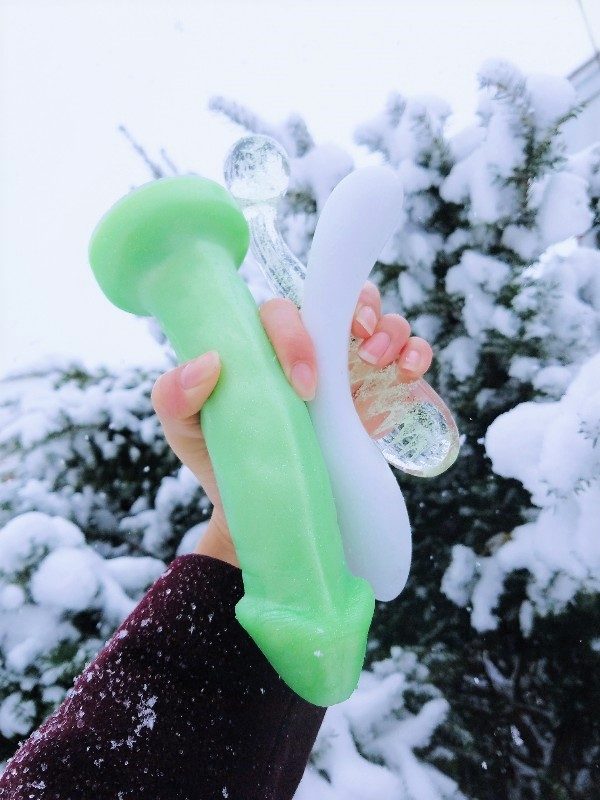 Despite what the name suggests, its forté is not the Gräfenberg spot, in my opinion. Pubic bones vary in shape and size, and as a result, so do G-spotting preferences.
The NS Novelties Glass G-Spot Wands feature a generous bend for angling behind the bone— a positive attribute, on paper. In practice, the taper and bulging from neck to head is very straight, skipping over the sensitive area where my pubic bone dips. This dildo tends to aim a little past that, which works for many users but not me.
A-spot massage is much simpler, and the NS Novelties Glass G-Spot Wand's forward arch pushes against the front wall just right when I thrust all the way in. Yours might be a bit deeper or shallower than mine, but the general formula is still the same.
How NS Novelties' Glass G-Spot Wands feel against my cervix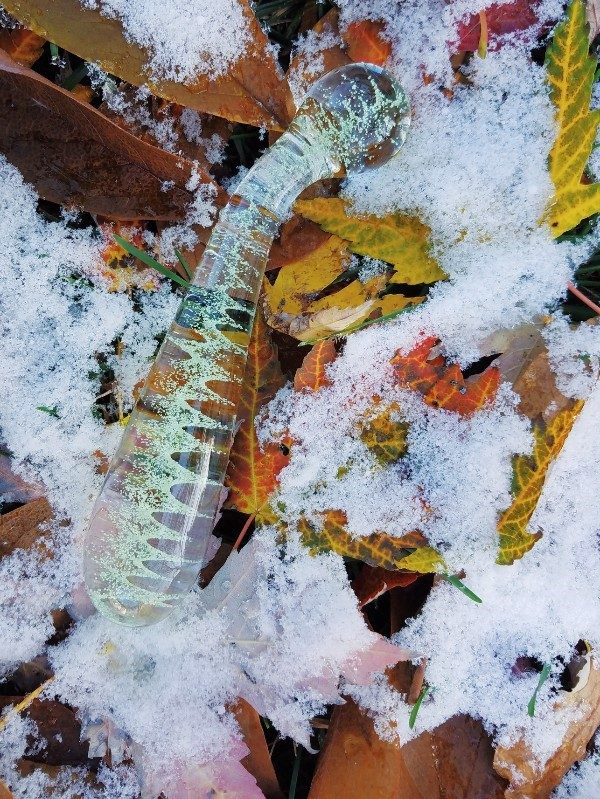 If I use the not-curved end, the Firefly Glass G-Spot Glow Wand feels fan-fucking-tastic in my posterior fornix, too. Its swell does a lovely job!
But here's the difference. It locates my A-spot for me and intuitively goes in front of my cervix. I have to know already how to massage my cervix and aim behind it.
This dildo is more of an A-spot specialist than an all-arounder.
Posterior fornix stimulation is more intuitive when a dildo has more bulbousness to the head and maybe a gentle curve. If you're looking for a firm beginner dildo, think of something more like the Desirables Dalia and Chrystalino Champ. (Or anything else on my list of other best dildos for cervix massage!).
My verdict on this glow-in-the-dark glass A-spot dildo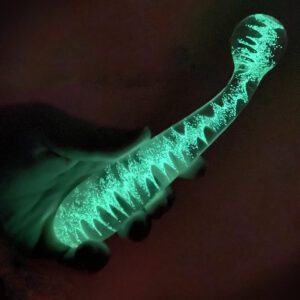 The NS Novelties Glass G-Spot Wand is the definition of low-risk, high-reward investment.
It combines the girth of a penis with the firmness and strategic curling of a partner's fingers for high-force, low-friction "oomph" and extended orgasms. If you know you like hard toys, get this A-spot dildo. If you want to play with deep penetration, get this A-spot dildo.
I won't tell you to skip your morning coffee or avocado toast, but I will tell you that $30 for repeated hits of oxytocin and dopamine is a steal.
Get the Firefly Glow-in-the-Dark Glass G-Spot dildo at SheVibe.

Footnotes