Hot Octopuss Amo rumbly affordable bullet / Tango alternative review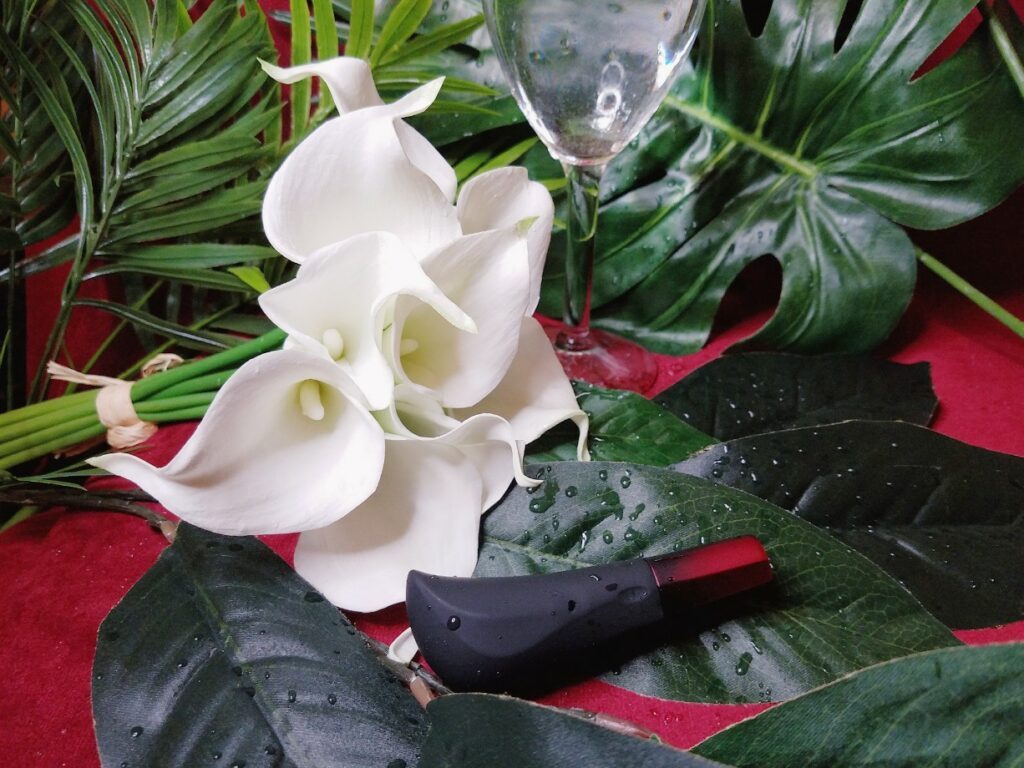 I'm excited AF about the Hot Octopuss Amo bullet, and not just because its black-to-magenta color fade matches my hair.
It's because this rumbly mini-vibe combines some of the best features of my favorite bullets, and it's a steal for $49. The Hot Octopuss Amo's fun-to-size ratio is enviable — and it takes a lot for me to be excited about a bullet these days.
Hot Octopuss Amo shape: an improved take on the classic lipstick bullet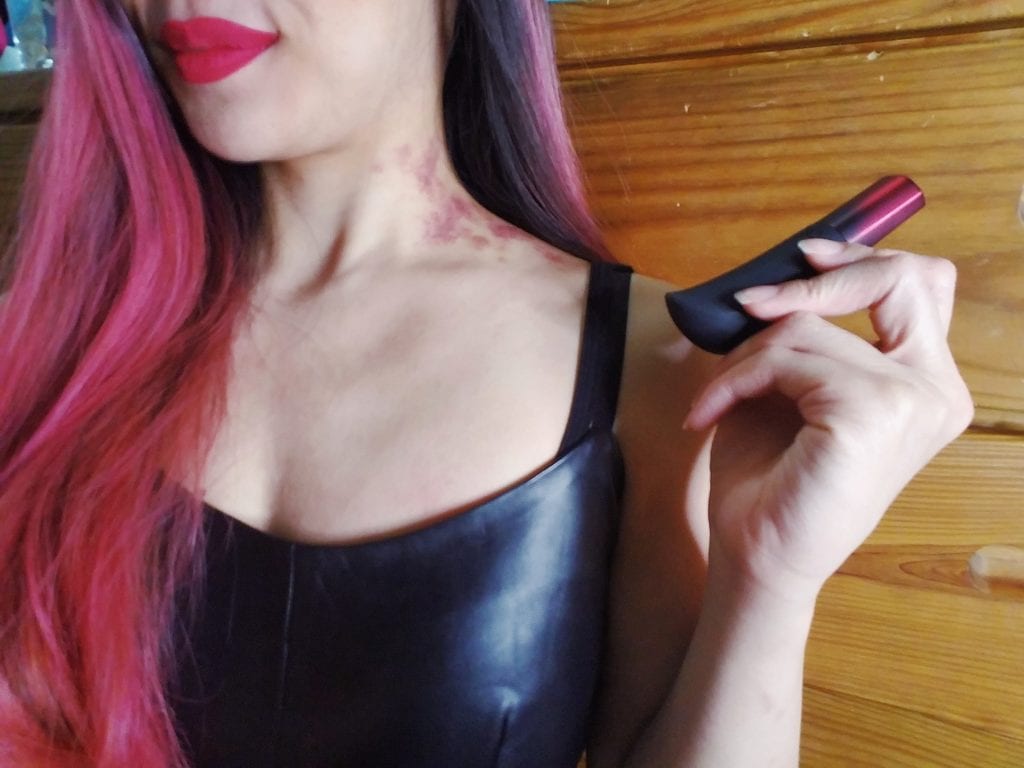 My first impression of the Hot Octopuss Amo is, "Fuck yeah!" Its shape is compact but versatile, with swooping curved tip and a defined, forward-protruding point.
Think of the Dame Kip lipstick vibe's sharp edge — except with the Amo, I'd hold its body nearly parallel to my clit. Maybe I'd increase the incline, but for the most part, that's not necessary for focusing pinpoint vibration — making this already-petite bullet even more suitable for fitting between bodies during missionary.
On the side opposite the point, there's a subtle concavity. It gently curves under the user's finger, not unlike its predecessor, the Hot Octopuss Digit.
Improvements over the Hot Octopuss Digit wearable finger vibrator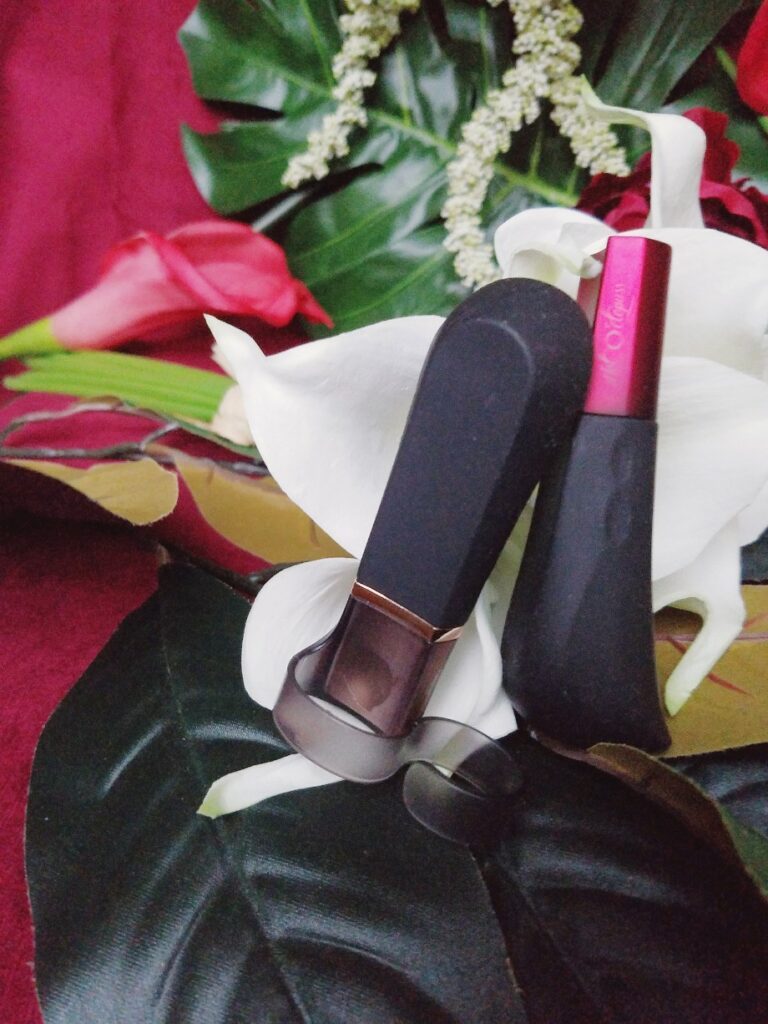 The problem with the Digit, though, is that its ring/finger loop isn't removable, restricting potential hand positions. It's especially a hindrance if you have short or fat fingers.
And its button placement was designed with right-handed people in mind. If you wear the loop around your right index and pointer fingers, that leaves your thumb free to access the "increase" and "decrease" speed buttons. If you use it on your left hand, only the "on/off/pattern toggle" button faces your thumb, which is useless. Most users don't bother with patterns, and when using a clitoral vibrator, I care a lot about turning steady intensities up and down.
As well, the Hot Octopuss Amo is more rumbly and powerful than the Digit is. It's a subtle difference, but it's there, exaggerated by the Amo's pointy vibrator tip.
The downside to other rumbly bullets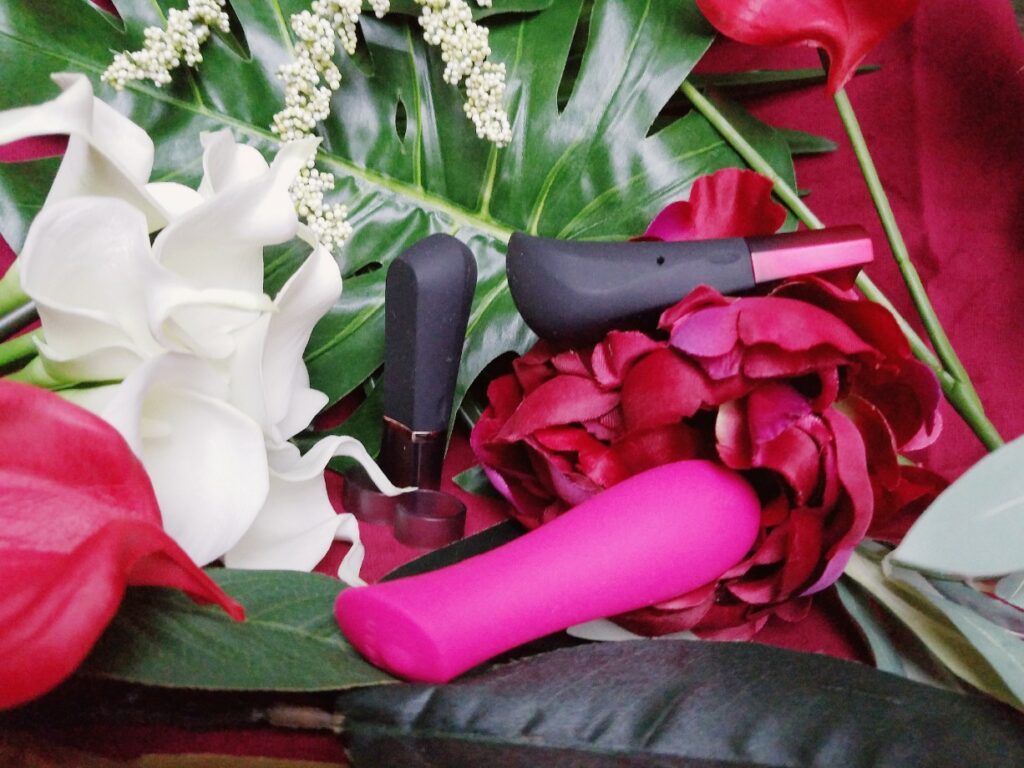 What I don't like about the powerful We-Vibe Tango vibrator is that you can only increase speed or go to the next pattern. And considering that I'm sometimes sensitive right after orgasm, what I need for longer and stronger orgasms is often to turn the speed down for a bit and back up.
The Tango doesn't give me that option. Nor does the BMS Mini Swan Rose, despite being the rumbliest affordable Tango alternative I've tried. Nor does the Blush Novelties Exposed Nocturnal bullet, which is the most powerful mini-vibe, but its "increase" and "decrease" buttons are hard to tell apart during use.
These are all super powerful and compact bullet vibrators, each with their outstanding features. They're potent enough that the minimal controls might not be a dealbreaker for you, but they're not perfect for me.
The Hot Octopuss Amo is an affordable bullet with amazing controls and rumbly vibrations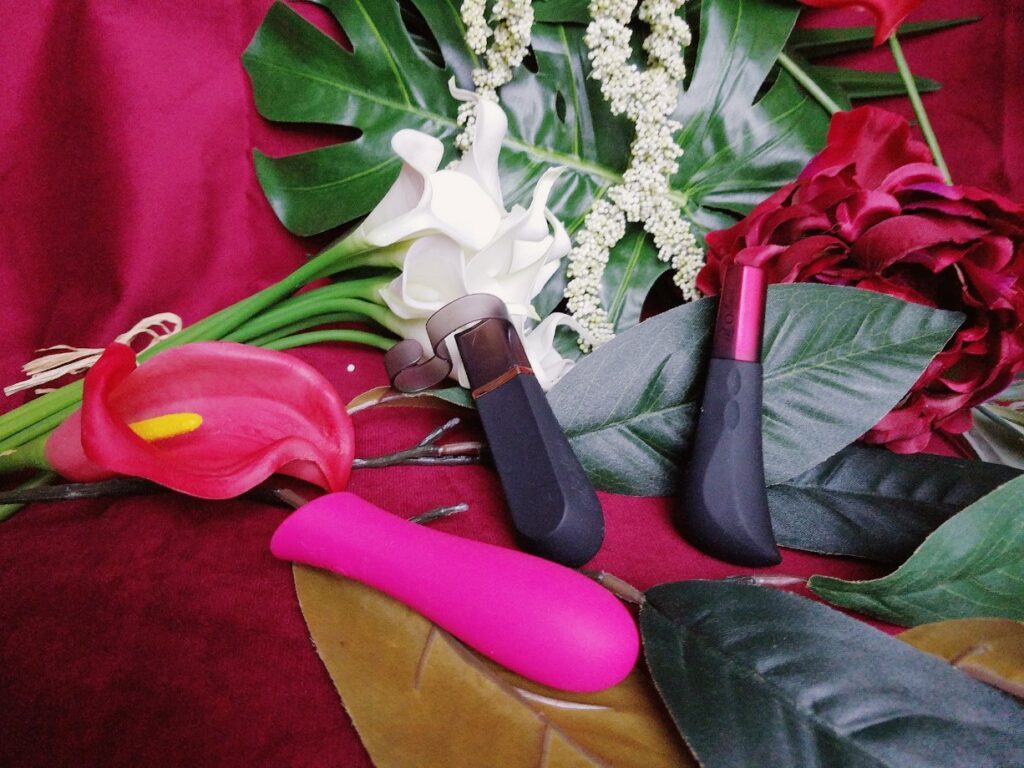 Upon turning on the Amo, it immediately greets me with a low, sub-bass purr. When I rest it against a hard surface, there's not a buzz or a hum, but a drumroll, even with the silicone outer layer. And when I turn the bullet up to maximum speed and scoop it up in my hand, its kinetic motor spins the entire unit rapidly round and round.
That's one way to tell how much "jump" a bullet-style vibrator has (relative to its size): by how aggressively it moves while you're holding it. The We-Vibe Tango, BMS Factory Mini Swan Rose, Hot Octopuss Amo, Hot Octopuss Digit, and Maia Jessi all do that. The VeDO Bam and FemmeFunn Bougie Bullet are buzzier and do it to less of an extent. More surface-level vibrators like the Dame Kip don't spin much at all.
Dipping the Hot Octopuss Amo in water
The other way to determine a vibrator's rumbliness is to dip its "head" (or wherever the motor is concentrated) halfway in some water and watch how much it splashes. Buzzy bullets will make tiny ripples, whereas rumbly vibrators will make bigger waves and push larger, more numerous droplets upward. And the Hot Octopuss Amo has some serious splash! There are big water drops galore near the surface, and sporadic smaller ones jumping upwards of 4 inches high.
Observe in the pictures of the Amo bullet below.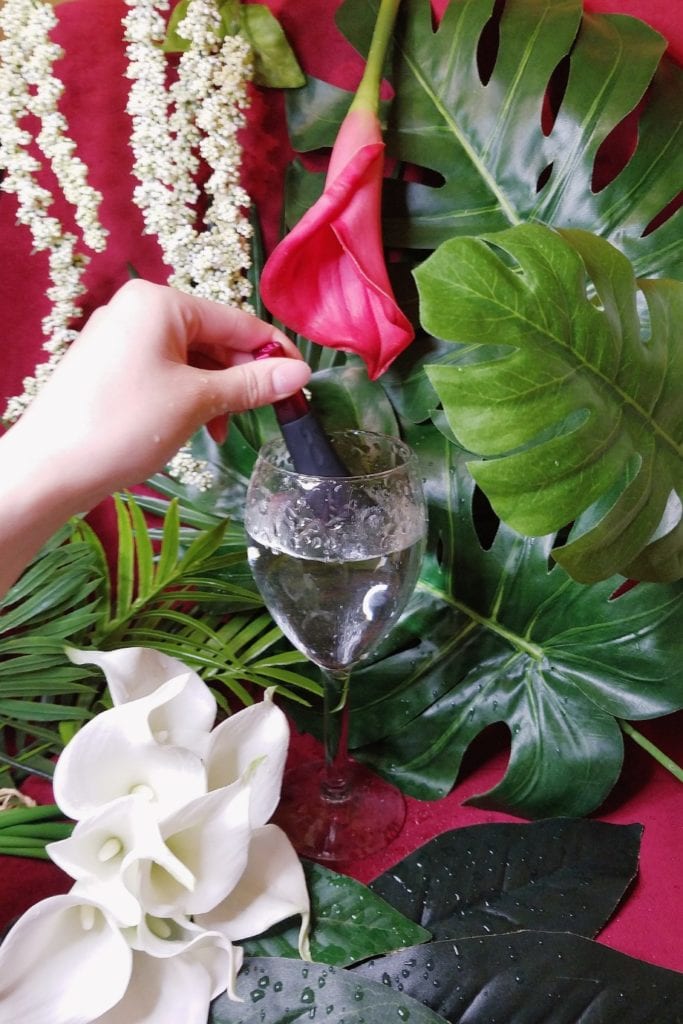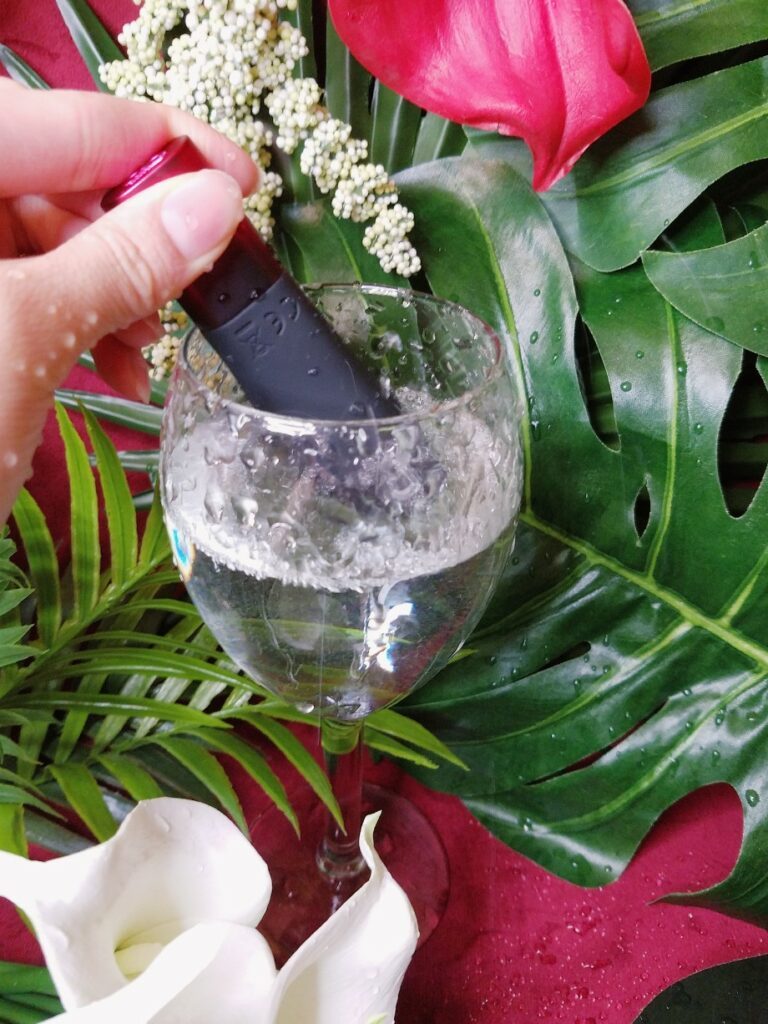 The Hot Octopuss Amo's fifth and most intense steady speed setting is only a little bit below the We-Vibe Tango's fourth and highest. It would have been perfect if it could reach that, but it's close enough, considering that it's coated in silky (and vibration-dampening) silicone instead of bare hard plastic.
My verdict on the Hot Octopuss Amo bullet mini-vibrator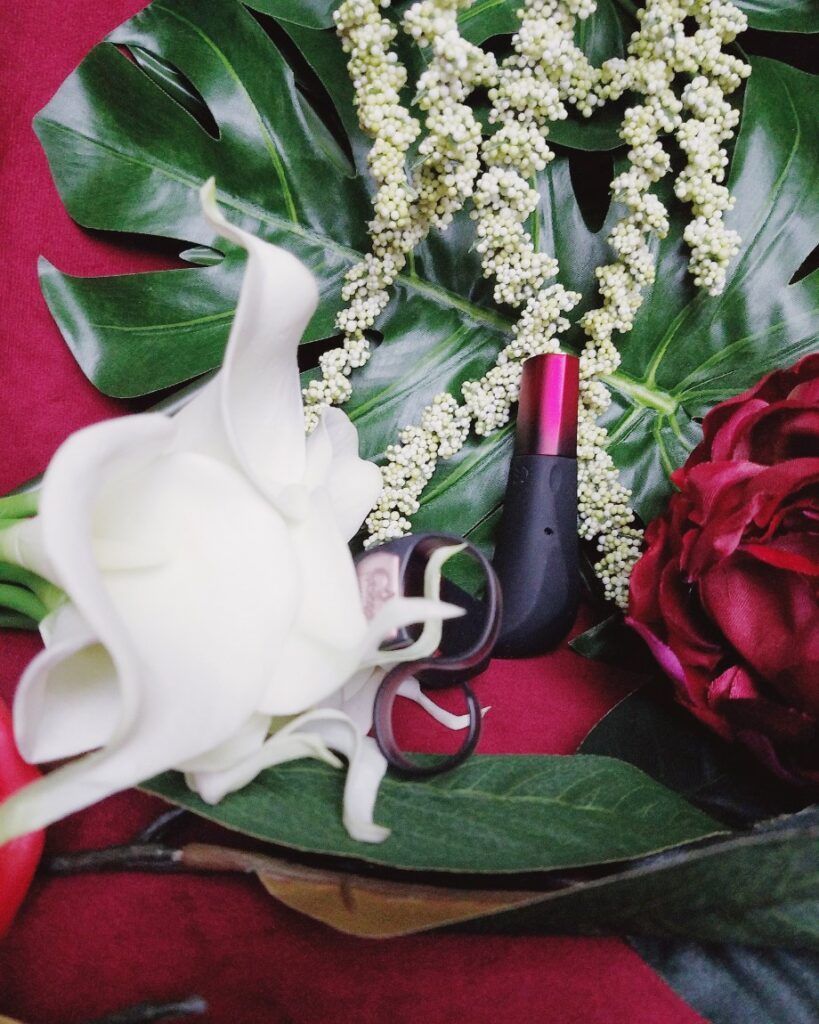 Hot Octopuss's Amo bullet isn't as rumbly as the BMS Mini Swan Rose or We-Vibe Tango, but it comes even closer than the Digit does. And as I wrote in my Hot Octopuss Digit review:
It's close enough that I don't give three fucks about four fucks.
I don't care that it's not the absolute most powerful bullet when it has so much else going for it.
The Hot Octopuss Amo has rumble (vibration strength and quality), a 5-speed range, tight controls, and many options for relatively broad vs. pinpoint stimulation. It's far more versatile than its competition.
All of these features make it an ideal first external vibrator for beginners. For everyone else, the Hot Octopuss Amo is a $49 vibrator that outperforms plenty of its more opulent counterparts — its price tag is just the neat cherry on top.
There's just the right intersection of everything that matters to me in a compact mini-vibe. And I'd expect nothing less from Hot Octopuss and their consistently rumbly motors.