Blush Novelties Avant Pride P1 Freedom Review: rainbow striped dildo
Have you ever wanted a rainbow-striped dildo?
Of course, you have!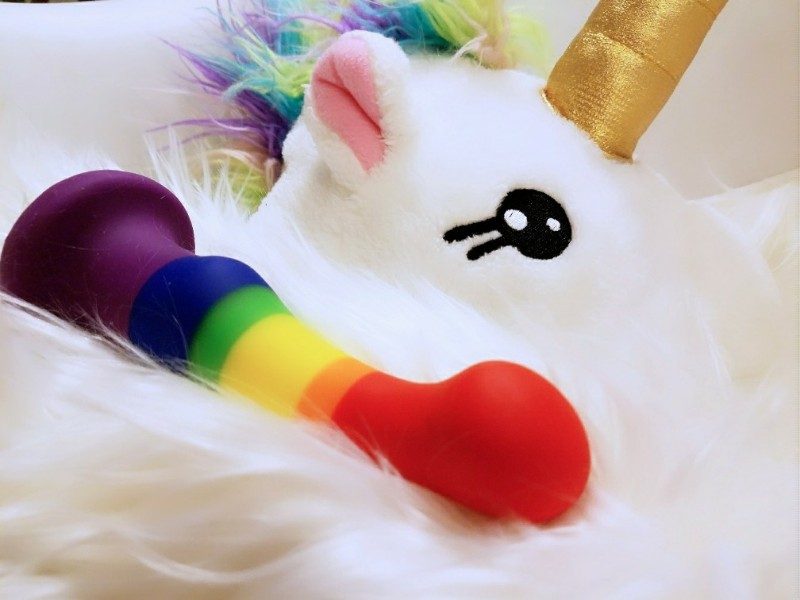 Blush Novelties' Avant series is so full of, "fuck yeah!" and the recent Avant Pride continuation gives me even more eye candy to geek out over.
As the name might have hinted, the Avant Pride color schemes are based on some pride flags of the LGBTQ+ community: gay pride, lesbian pride, trans pride, genderqueer pride, and so on. All the toys are cast in small batches of striped silicone. And they're all quality, body-safe basics for $30 or less.
The original Blush Avant Pride dildos and plugs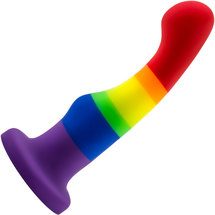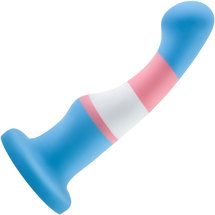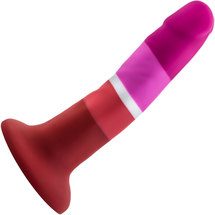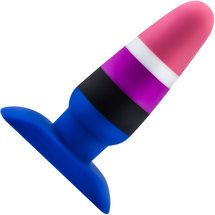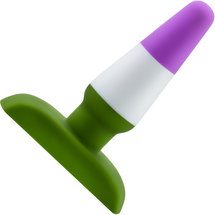 The line has since expanded to include bi pride, bear pride, and so many others!
The Blush Novelties Avant Pride P1's Shape
Out of the six designs, I tested the rainbow-striped Pride P1: Freedom. The P1 and P2's shape reminds me of the LELO Gigi's G-spotting head, but more round. It features a slightly flattened, bulbous head, about 1.4″ wide. Under the head, the shaft tapers down into a very thin (less than 1″ wide) neck, and towards the base, ramps back up to 1.45″ wide. But despite what the shape would suggest…
…don't expect intense G-spot stimulation from hand-thrusting the Pride P1!
Hypothetically, the shape would be aaaah-mazing for my G-spot, if only the silicone weren't so flexible! Like the Avant D5, it's medium-firm and has some squish to it, but the Avant Pride P1's thin neck reaaally emphasizes the floppiness.
If I lie back and thrust the P1 with my hand, it does zilch for my G-spot; the bendiness means that I can't angle the toy in any meaningful way. If the Pride P1's size and head shape appeal to you, another beginner-friendly but firmer G-spot toy would be the Tantus Sport.
What about mounting and riding the Pride P1?
The P1's silicone flexibility lacks intensity but makes up for it in comfort, both for vaginal and anal use. I wholly advocate pressing the strong suction cup against a hard surface or putting the base in a mount and riding it.
Strangely enough, that makes it a lot more intuitive for me to aim the Pride P1 against my G-spot. However, I can't advocate it as a beginner G-spot dildo. Yeah, the subtle G-spot stimulation can get me off, but that's because I've been BFFs with my G-spot for a looong-ass time and know it very well.
For other kinds of stimulation, I'm conflicted about that swell near the base
There are two main things that the ramping increase in girth near the bottom is suitable for:
Clitoral grinding if you want something inside while you grind on the outside
Sphincter stimulation during anal penetration, particularly if you're using the head for your prostate
Myself, I find it stimulating for my clitoris and urethral sponge. When I insert the dildo all the way in for cervix stimulation, the bump stretches my vaginal opening and adds so much to the sensation.
If that's your thing, I'd in a heartbeat recommend the Pride P1 as a toy for exploring moderately deep penetration. Why? Though it's not long and can't bottom me out, the shape is what works for my cervix. The head is bulbous enough to press gently against it from behind, but it's squishy and flexible enough that it wouldn't be as uncomfortable to someone new to fornix stimulation.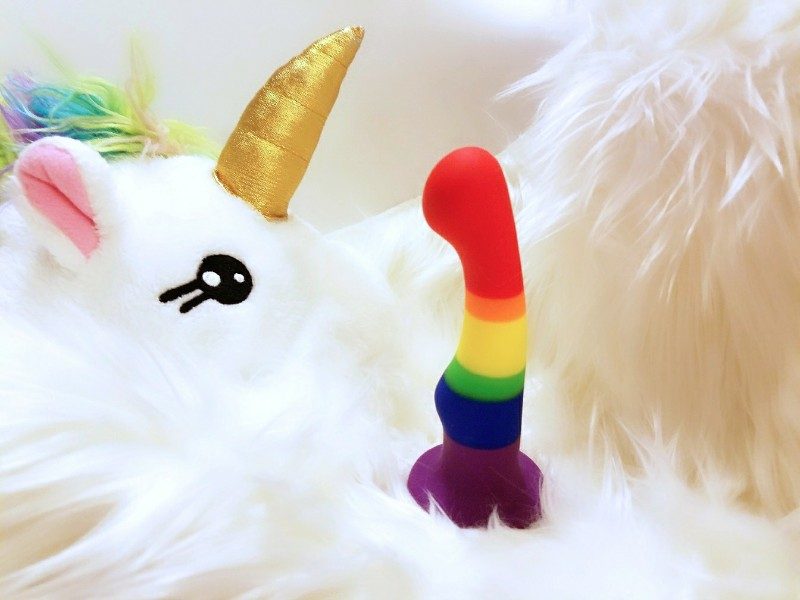 Final thoughts on the Blush Novelties Avant Pride P1 dildo
I don't recommend the Pride P1 (or really, any Avant Pride toy) as a beginner G-spot dildo. However, The P1 and P2 are silky-smooth, affordable, basics, great for gentle prostate stimulation, grinding against one's clitoris, or just something to clench around. For $30 or less, you get lively and dynamic colors cast in a material that will last a lifetime. That goes for every toy in the Avant Pride series.
And that's nothing to shrug off. Blush Novelties is once again ahead of the trend, adding body-safe sex toys to the market that are both appealing and accessible. With the Avant Pride line, they've taken basic designs and made them vibrantly unique.
---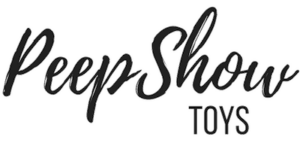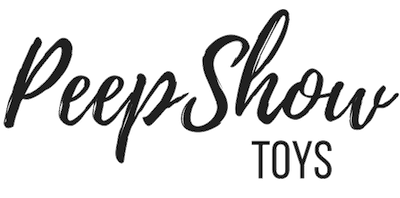 I want to give a shout-out to Peepshow Toys for letting me try the Avant Pride P1 and sending it to me in exchange for my freely given, honest review.
I'll always tell you the truth about my experiences in my reviews. If a toy doesn't work for me or if it's poorly designed, I'll let you know. Even if my experience goes against the grain.
If you'd like to support more of my writing, you can do so by buying sex toys through my links, which bring me a commission at no extra cost to you. You can also donate money to Super Smash Cache via Ko-fi. Thanks for reading!