Cervical orgasms & stimulation: a BS-free guide to deep erogenous zones
Cervical orgasms are perhaps the most polarizing type of orgasms. Some people feel like their cervix and the surrounding areas (the vaginal fornices) are divine white light.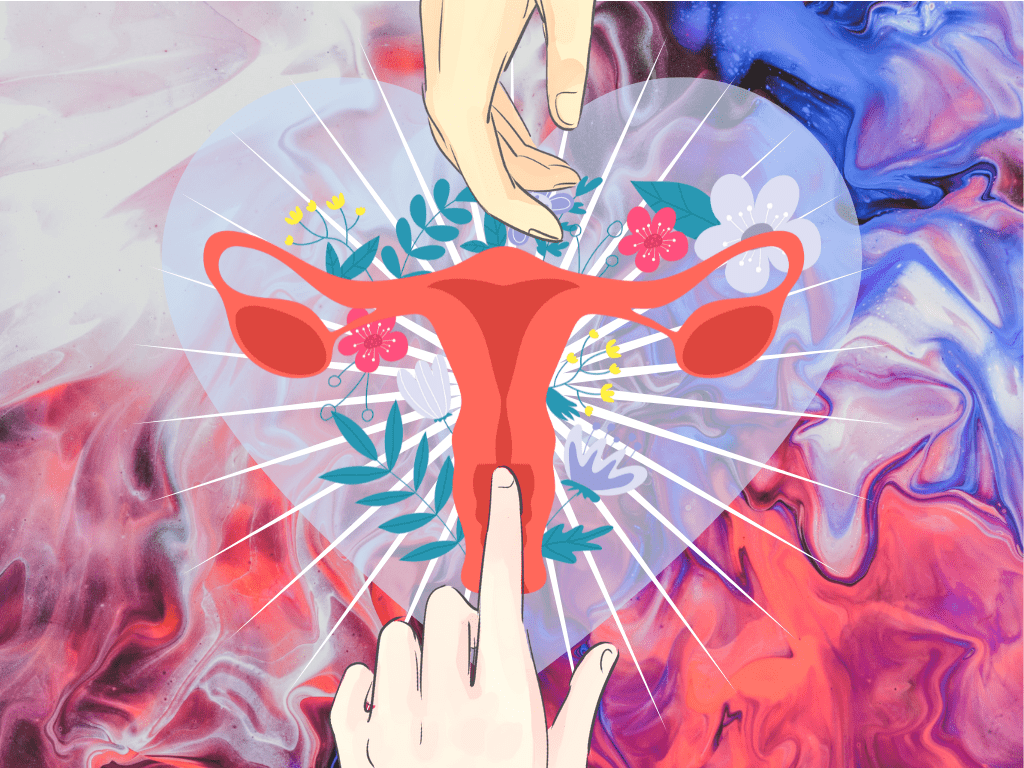 Others can't fathom that playing around a body part associated with pap smears and childbirth could be remotely pleasurable.
Me? I fucking love the cervix, so I'm diving in deep to discuss:
For me, cervical orgasms are mega-doses of oxytocin
I find that cervical orgasms feel like the most potent hit of oxytocin (the "love hormone") I could take. I've described them as "melting me into a puddle of heart-eyes emojis and oxytocin." They're full-body implosions centered in my womb, less like waves of pleasure and more like jets rocketing up.
Cervical orgasms are the reason I stopped having casual penetrative sex. I can have my clit rubbed and licked without getting attached, but if someone penetrates my vagina just right and massages behind my cervix, I'm literally fucked. I don't claim to KNOW much about love, but cervical orgasms FEEL like the answer to every question I've ever had about it.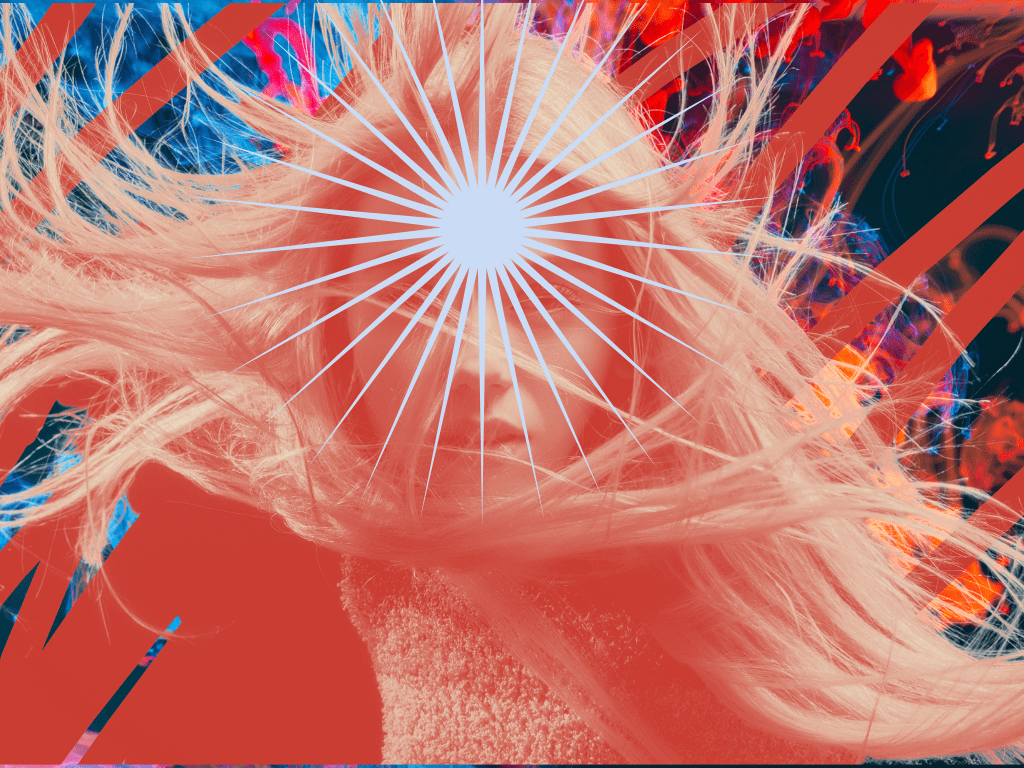 Every body's cervix is different
I know what some of you are thinking: "The fuck are you smoking? Getting bashed in the cervix hurts!" Yes, direct bashing into my cervix hurts, but it hardly ever happens for me. Inserted objects slide easily behind my cervix, where the pressure usually doesn't bother me at all.
I get it: some vaginas can't take deep penetration from a dildo or penis without cervical pain, and that's okay! Perhaps their vaginal fornices don't expand as much as mine do. Some won't feel much sensation or pleasure at all.
As well, the majority of vulvas need external clitoral stimulation to reach orgasm, so definitely try adding a clit vibe or finger on the outside.
On the flip side, while penises don't readily fit in front of my cervix, you might find it easier than me and love A-spot stimulation with a partner. Find what works for you! The bottom line is that the size of the vaginal fornices varies from one vagina to the next.
What you like is not set in stone— give it some time
You may also find that you initially don't feel much pleasure from cervical stimulation, but come to love it over time. As a teen with my first dildo, I experienced a relatively mild cervical orgasm. But while I could reach clitoral orgasms easily, I didn't experience a cervical orgasm again for another four years. From there, it just got more consistent and more intense as I learned more about myself and my sex toy preferences.
Cervical stimulation is just another flavor of self-pleasure to sample. Taste freely, don't feel pressured to like anything, and remember that everyone's tastes change over time!
How to stimulate the cervix
Okay, let's quickly explain what the cervix is
It's a cartilaginous tube that hangs at the top of the vagina. Its structure is made of similar stuff to the tip of your nose, but it's like a tall donut with a point at the end.
Since it's basically all the way inside, the depth of insertion does matter a little. A phallus 6 inches or longer is ideal, but I've also made cervical orgasms happen with a 4-inch penis. It takes more deliberate aiming and positioning than with a big dick, but it's doable.
General tips for massaging the cervix and surrounding areas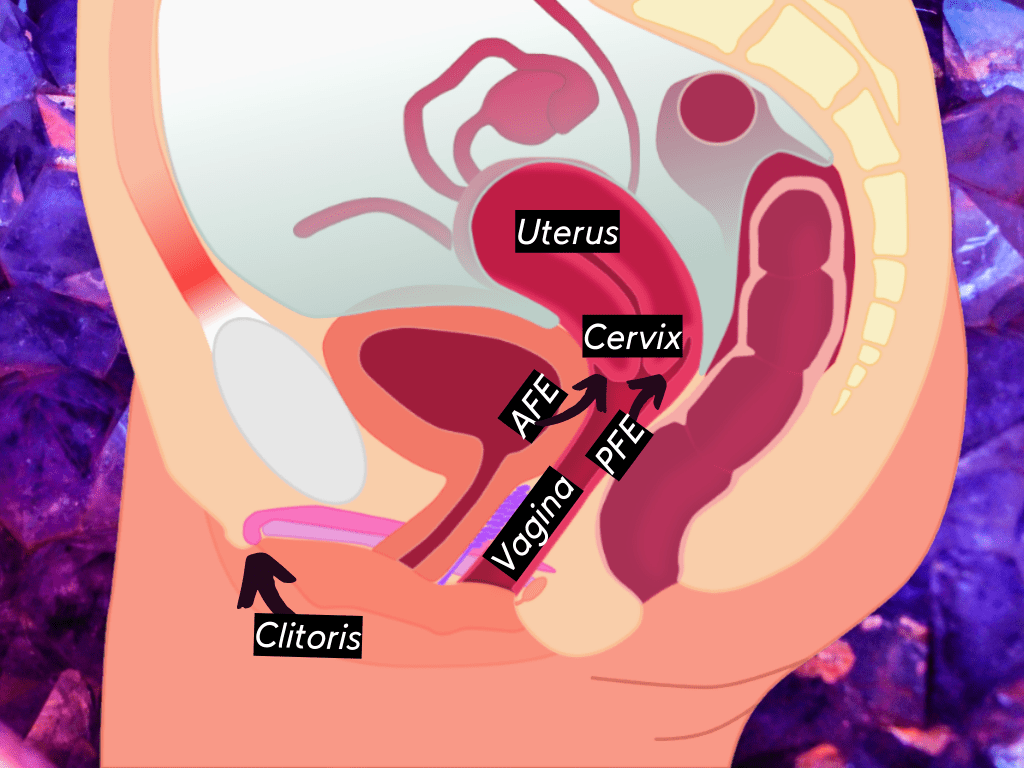 When finding the cervix and the vaginal fornices for the first time, I recommend trying with your fingers before moving on to a toy or penis. It'll be easier to aim precisely, so you don't miss the spot, or worse, bash directly into the cervix and cause pain.
However, the downside to using fingers is that your cervix might be too deep, which is okay also! Check out my recommendations for cervix-loving sex toys.
Also, if the receiver is menstruating, I recommend proceeding with care or waiting for a different week entirely. During menstruation, the cervix hangs lower and is more sensitive.
If you have problems reaching deep enough, try having the receiving person bend their legs closer toward their chest. The positioning shortens the vagina a bit and makes it easier to go in deeper. Propping up their hips on a pillow or cushion can also make aiming easier.
Using fingers to stimulate the cervix and A-spot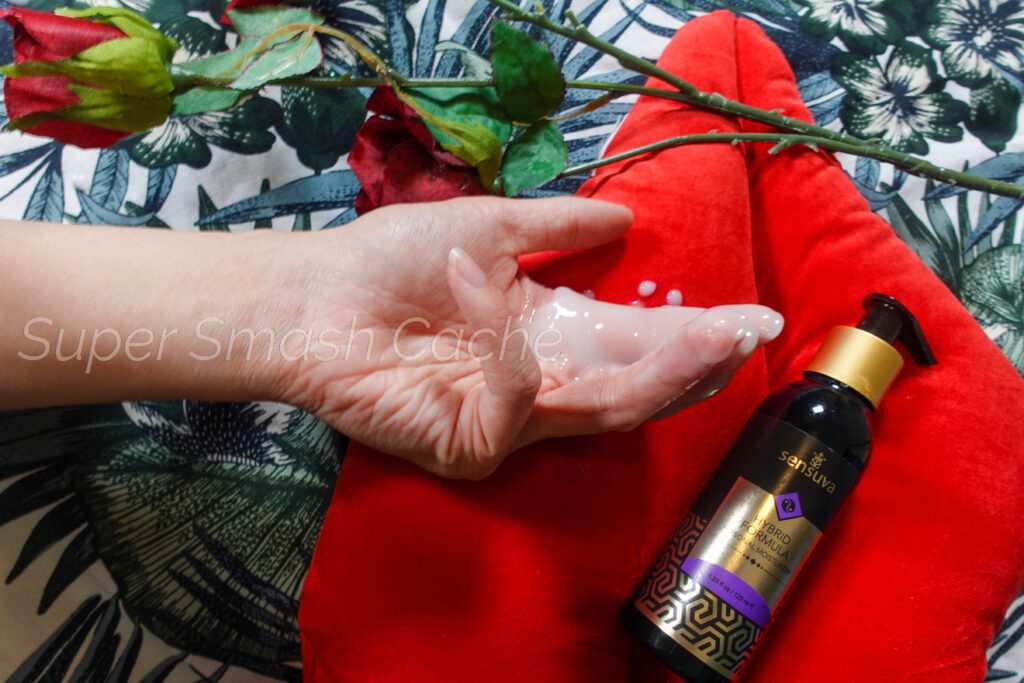 Finding the anterior fornix (A-spot / AFE zone) with your fingers is similar to finding the G-spot, but you go deeper into the vagina. Instead of curling your fingers to apply pressure just past the pubic bone, you do so all the way in, in front of the cervix. To find the posterior fornix, do the same, but behind. When inserting, slightly tilt your fingers toward the receiver's back wall, and once they're all the way in, angle forward.
UPDATE: At the time that I wrote this, I wasn't very familiar with my own A-spot. It turns out that the most sensitive area in my anterior fornix is independent of my cervix / posterior fornix / deep spot. It's also a little shallower than where I'd stimulate my cervix if I were going into the posterior fornix.
And, of course, try different variations! Twist your fingers or swirl them around the cervical os. My favorite is curling fingers in a "come hither" motion while my partner swivels his wrist, so he gets all 180 degrees pressing into my cervix from behind. Try two fingers. Three fingers! Try having your fingers facing the belly button side or the back. I like both techniques in my posterior fornix.
Stimulating the cervix during intercourse
Enveloping an average-to-long dick isn't alone enough to induce a cervical orgasm in me. I want it to be like a consistent massage, with the penis all the way in and taking short thrusts so that it stays in contact with my cervix.
Unless they're fast, long thrusts often take the attention away from my cervix and its fornices. Why? Because the penis spends more time in the shallower parts of my vagina.
Taking your time is also very important. The receptive partner has to be aroused for the vagina to relax and tent/expand to full length. And, of course, arousal is a precursor to orgasm.
Take advantage of positions that offer deep penetration, like doggy and missionary with legs pulled to the receiving partner's chest.
Dildos for A-spot stimulation and cervical orgasms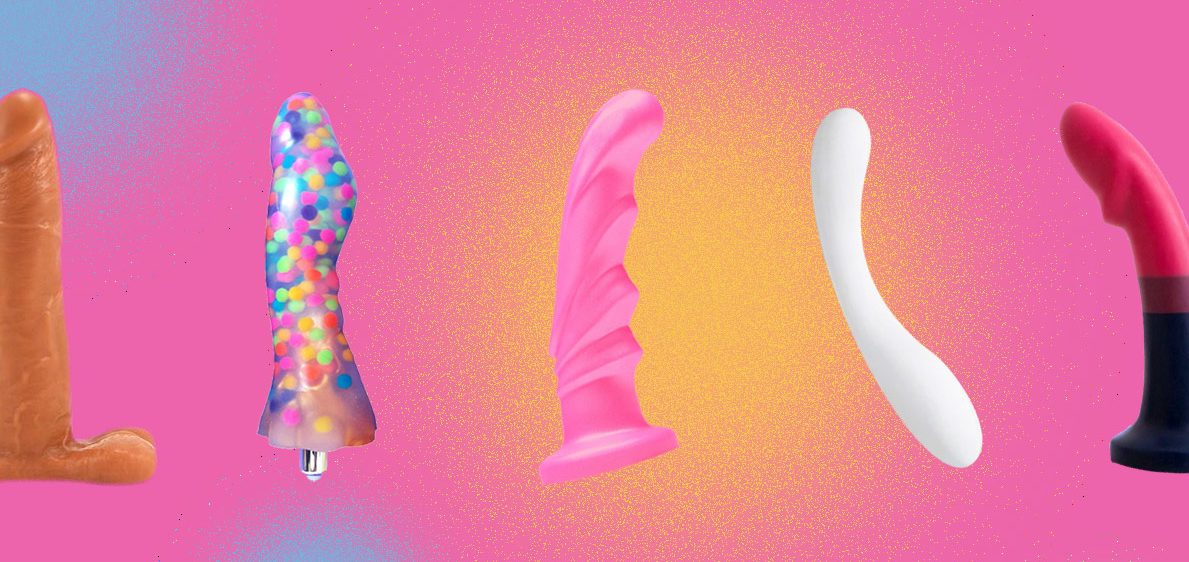 I've tagged my past reviews of great A-spot and posterior fornix dildos. As well, my list of 10 best dildos for cervix massage and A-spot stimulation is complete! Here's a preview:
For those who enjoy or want to explore cervix and A-spot massage, here's a list of my favorite sex toys for deep penetration. They come in a variety of shapes, sizes, and materials, but there are recurring features among them that make them outstanding:

Firm enough to target the right spot
Gentle forward curve or tilt for aiming
Bulbous, swelling, or otherwise defined head

I've sorted the following list by how (subjectively) intense the toys are, starting with what I consider the gentlest.
The list includes some cervix-loving, deep spot dildos for girth lovers…
For example, consider the girthy and gradually (but drastically) curved VixSkin Johnny— a dildo featured in one of my most popular reviews. I call it the "meat-and-potatoes" of my masturbation.
Uberrime's Night King is a longer fantasy dildo with lots of texture.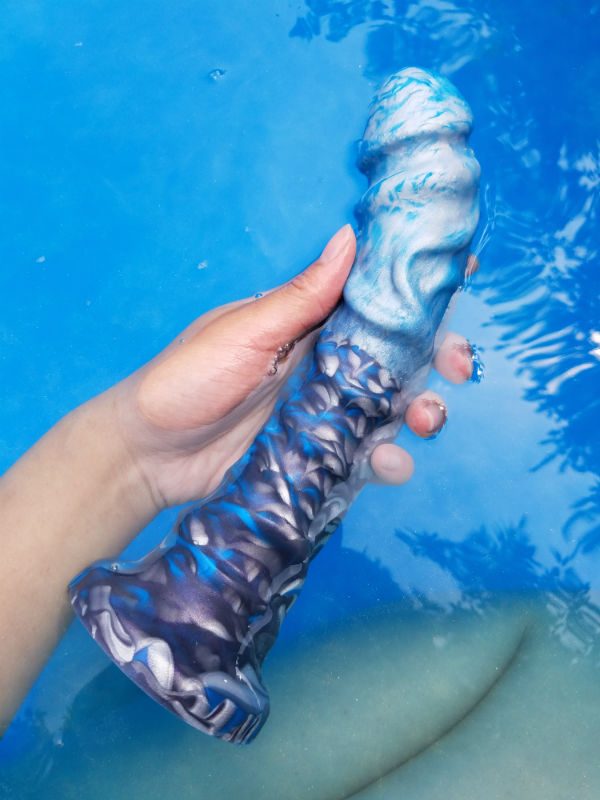 And its girth and curve are similar to Johnny's, ideal for stimulating my cervix. If you want something even more girthy 2″ max and bumpy for simultaneous G-spot and A-spot stimulation, try an Avant D3 or Avant D4.
For those looking for a luxe splurge, try the njoy Eleven and Le Wand Contour.
…but I have recommendations for long and moderate girth dildos too!
And if you're on a budget, my top pick under $60 is the Chrystalino Champ.
Shots America makes many Chrystalino glass dildos, and the Champ is just one of them. Even though it's straight-shafted, its bulbous head is versatile AF, great for massaging the cervix from behind. You can also get some mild G-spot stimulation from it.
What do scientists have to say about cervical orgasms?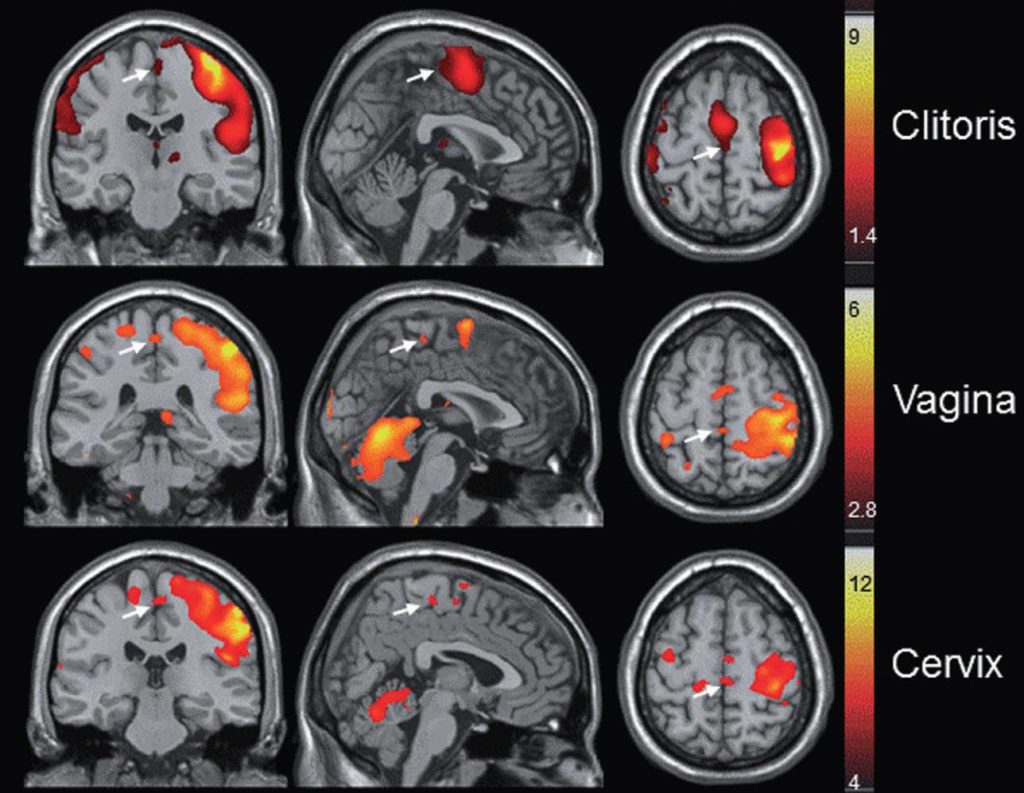 As with many topics in female sexuality and orgasm, the research is in its infancy.
Dr. Barry Komisaruk and others mapped the regional brain responses of women in an fMRI machine while they self-stimulated via the clitoris, vagina, or cervix. There were discernible differences, depending on where the stimulation occurred:
The pudendal nerve connects the clitoris, the pelvic nerve carries signals from the vagina, the hypogastric nerve connects with the cervix and uterus, and the vagus nerve travels from the cervix and uterus without passing through the spinal cord.
The vagus nerve doesn't pass through the spinal cord. And because of that, stimulating the cervix can even bring some people with spinal cord damage to orgasm when they otherwise thought that hope was lost.
When a skeptic disputes whether cervical orgasms are real, that means that there's research left to do— nothing more and nothing less. That doesn't mean that cervical orgasms aren't there. It would be some severe horseshit to insist that people who experience cervical orgasms are delusional, liars, or don't know their bodies.
It was only about 20 years ago that the general public began to understand that most of the clitoris is internal. Let that sink in. It took us that long to accept something so fundamental to understanding female pleasure. Of course, the less common cervical orgasms are less well-studied.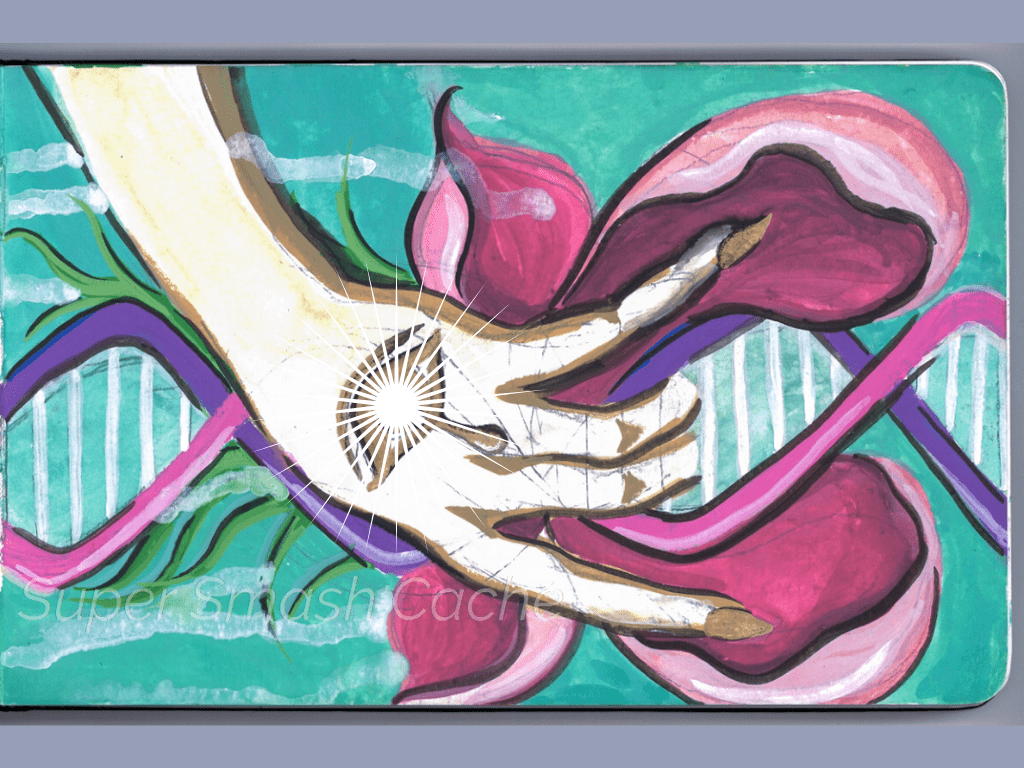 Cervical orgasms or otherwise, what matters is having fun!
There's one main question I (and probably you) care about: does knowing about cervical stimulation add fun to my sex life? Yes!
Sure, I could dissect that question. Is the feeling comparable to clitoral orgasms I've had? Is there a peak and release in the pleasure that induces vaginal contractions?
Does it melt me into a puddle of heart-eyes emojis? Do I feel closer to my partner after experiencing cervical orgasms? Do cervical orgasms give me all the benefits of orgasms?
The short answer to all of these questions is, "yes." I highly encourage other people with cervices to experiment with it and be open to the possibility. Cervical orgasms changed my sex life. I know that I am certainly not the only one, so I'm going to keep shouting it from rooftops.
Did you find this guide to cervical orgasms helpful?
If so, consider buying me a coffee to support my writing!
It helps pay for the costs of maintaining this website, as well as making it more financially feasible to continue writing long, educational posts like this one. Another way you can support me is by buying awesome sex toys via my links. It makes no difference to you, but it means a commission for me.