Top 10 Best Sex Toys of 2019 & Year-End Recap
My 2019 read like the premise for a Netflix Original sitcom: the trials and tribulations of a nomadic sex toy review blogger.
For extra spice, throw in:
the Millennial angst of an unused bachelor's degree
the end of a year-and-a-half relationship
screaming matches with an old-fashioned immigrant family
The instability of my living situation gave some business partners a chuckle. "Oh, wow! You're still at the same address?!" It's understandable— I needed two hands to count the number of times I had moved since July 2018.
After an epoch at my parents' house, I once again relocated at the beginning of December 2019. And I think this is going to be the last time for a while.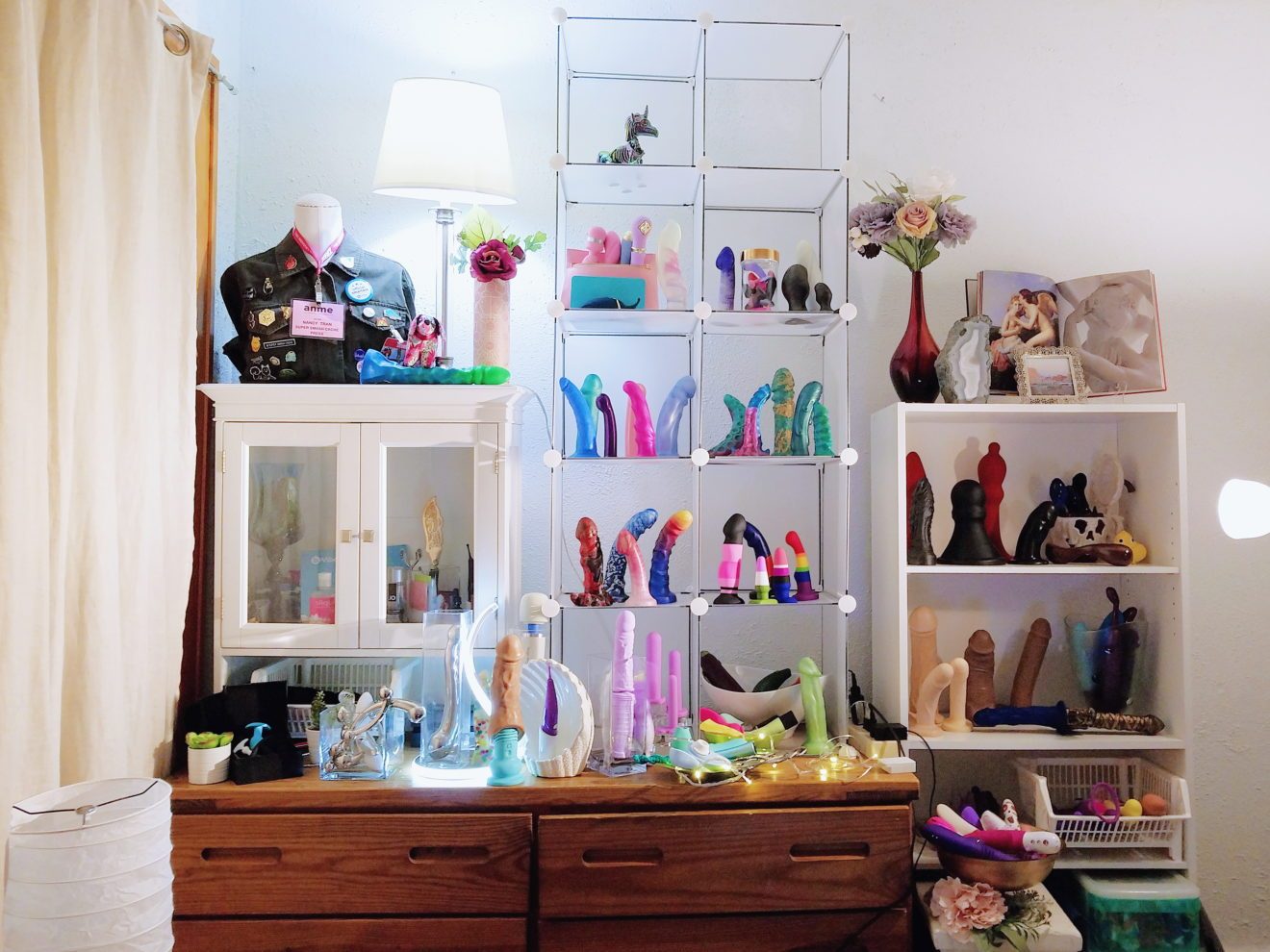 Gone are the days of cock concealment in my car trunk, feeling like a black market dildo dealer.
Goodbye to planning my product testing and photography around my parents' workdays. I no longer look at other sex toy reviewers' collection photos in envy. "Ugh!" I'd think, "I wish I had the luxury of sprawling out my pervertibles at any time— not just when home alone."
Now, my bedroom is the belle of the ball. Its ostentation compounded with a cobalt condom goblet and vitrine vases to hold upright my njoy Eleven, Velvet Thruster, and Magic Wand Plus. There are virtual reality headsets in my living room. My housemate gives zero fucks if I run a fucking machine at 1 AM.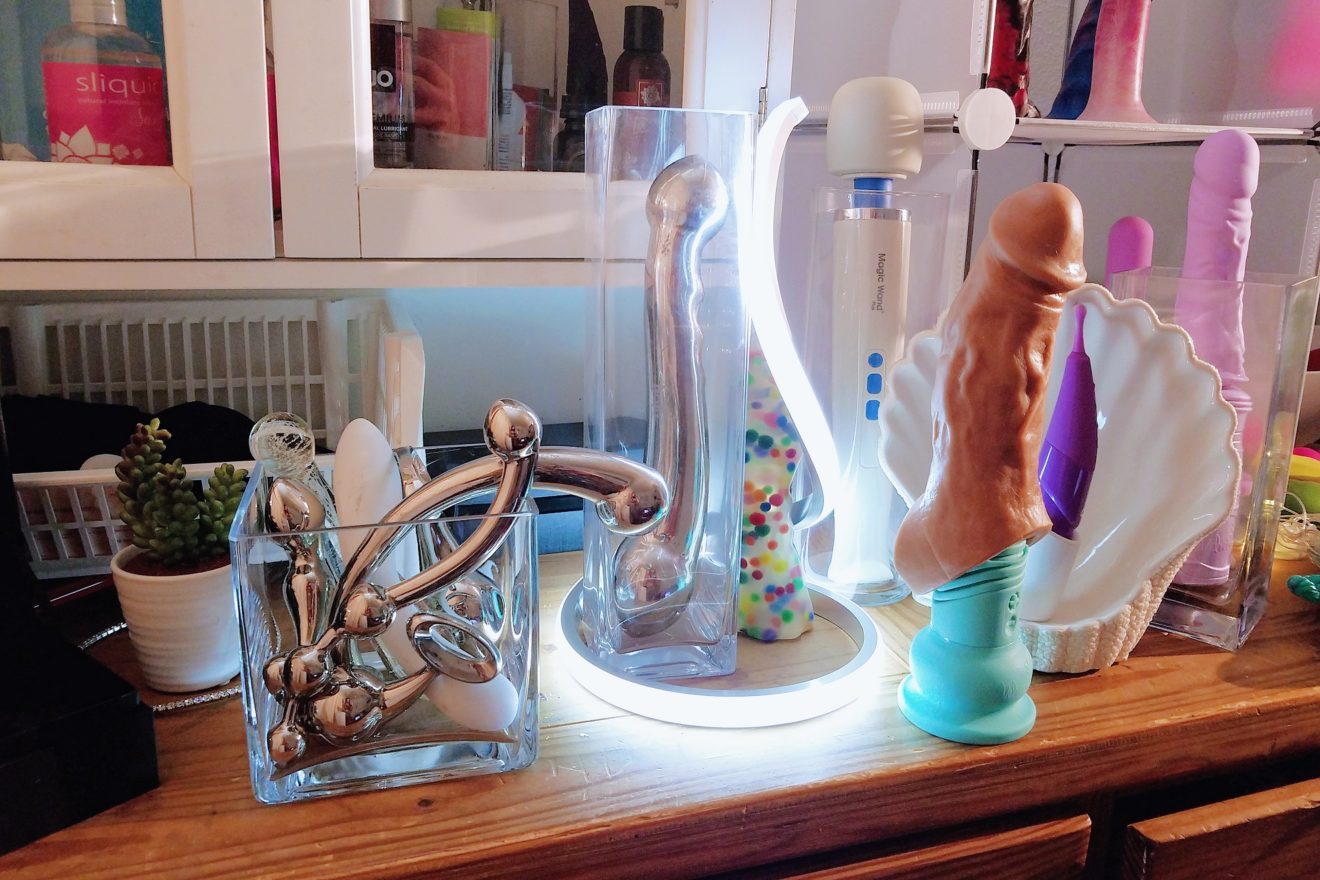 2020 marks the beginning of spring for my blog. But I have to give my 2019 self some credit— I kept creating, in secret, throughout several suicidal spells, with my collection of subject matter stowed in a suitcase. That's not a small accomplishment, so let's celebrate the highlights of my past year's work.
Table of contents
The worst sex toy of 2019
…is unequivocally the Emojibator Chickie!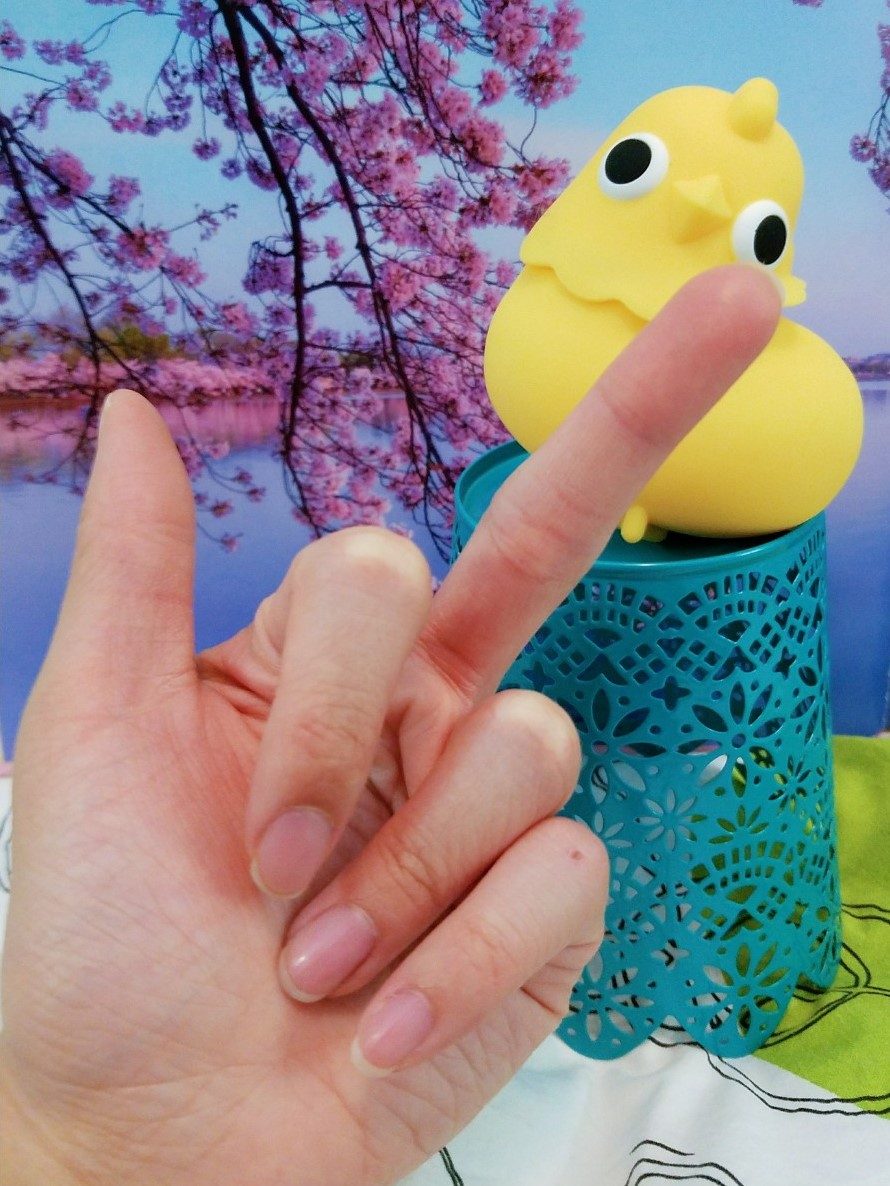 In 2019, I roasted the THICC AF Butt Chicken Emojibator Chickie and discovered a new hobby: watching people's reactions as they read my review. Some friends and I, at one point, turned it into a drinking game. If you laugh, you take a shot.
I had to start my year-end recap with my Emojibator Chickie review because it's a fucking masterpiece. It references the Good Place, Ariana Grande, and clitoral butt sex with Satan. How could I top that? It's hard to pick a favorite quote when the entire review is quotable.
Other snippets I loved from my Emojibator Chickie review:
I've heard of isolated incidents of clitoral suction toys making users bleed. The rumors sounded distant, like urban legends or stats that I'd never personally encounter. It wasn't until I tried the Emojibator Chickie that shit got too real.
[…]
I'm not ashamed to admit that I Googled, "can chickens do squats?" But what is Google's purpose, if not for asinine inquiries you're too embarrassed to ask a human?
SheVibe, the shop I received the Emojibator Chickie from, no longer stocks it. Good riddance! They do have the original Emojibator vibrators, like the Eggplant, Pepper, and Banana, but I'm sticking to my SelfDelve vegetable dildos.
Runners-up for my favorite quote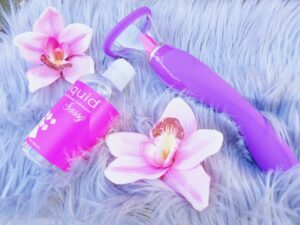 No other sex toy has sent me on as much of an emotional roller-coaster as the Fantasy For Her Ultimate Pleasure. I have gone through every stage of Kombucha Girl.
The average American spends 6 months of their life waiting at red traffic lights; I'll probably spend more time than that coming on the Gambler.
Top 10 best sex toys of 2019
These are the toys I reviewed in 2019 (though some came out before this year, and there were other toys released this year that I'll write about in 2020!). Most importantly, though, they're all among the sex toys that I most excitedly flaunt when giving tours of my abode.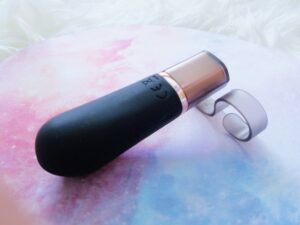 The Hot Octopuss Digit is one of the rumbliest compact vibrators you can get. In my review, I described it as possessing "radical jump— the elusive combination of low pitch and high amplitude." Plus! Unlike the We-Vibe Tango, the Digit features an intuitive, three-button control panel.
Its only downside is that the wearable finger loop is designed for right-hand use. If you're a leftie, you might want to grab a Hot Octopuss Amo instead. Both the Digit and Amo's motors purr with decadent depth.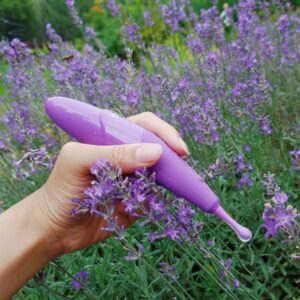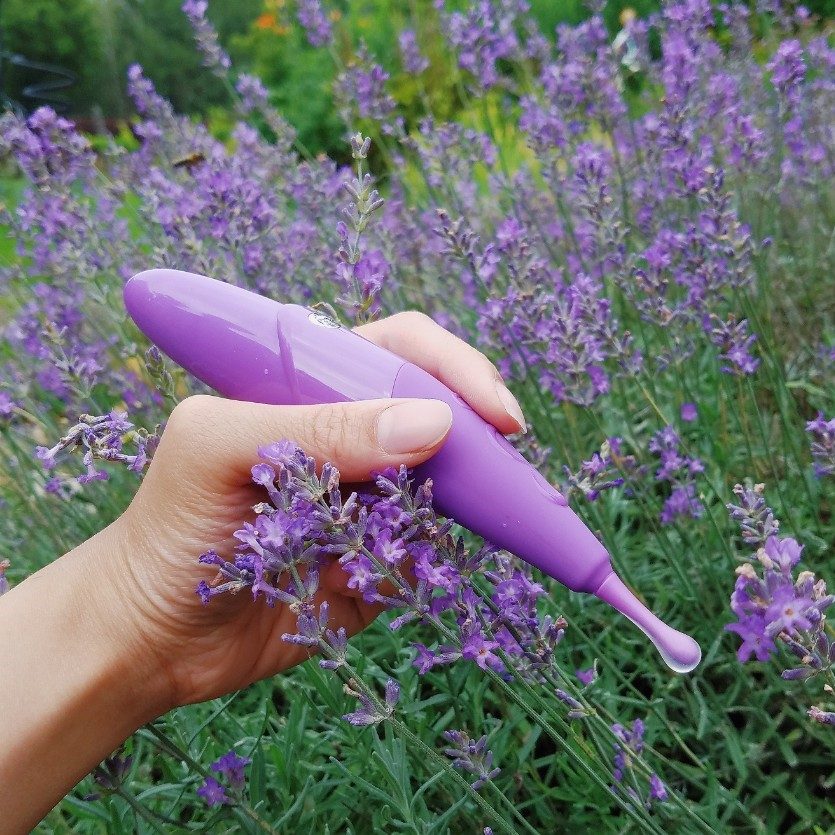 In my Zumio S Caress review, I wrote:
Zumio has somehow topped their original creation[, the Zumio X Classic]. You know, the one I described as "the absolute closest a clitoral toy has ever come to being an 'instant orgasm' button for me."
What's new with the Zumio S Caress that makes it so great? It features a shorter, more flexible stem and softer head than its predecessor, toning down the oscillations a bit. That takes it from "for power queens only" territory to something with more mass appeal.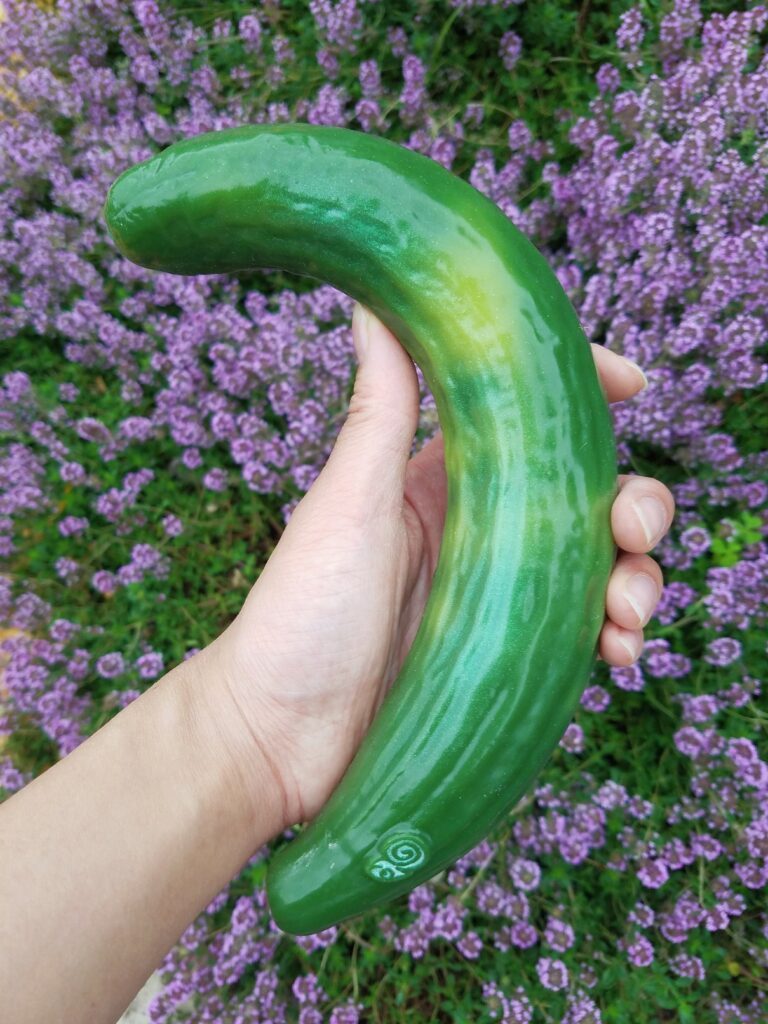 In my SelfDelve veggie dildo round-up, I wrote about the curved cucumber:
The curvier end is deliciously G-spotty, while the shaft is flexible, allowing for deeper front wall stimulation. It's super easy to aim, whether I want the curve to point forward and away from my cervix, or pressed up against my cervix to massage it. And if I still don't want as steep of a curve, that's okay— I can use the other, relatively straight end …

Whichever internal hot spot I want to charm, the Curved Cucumber can get it.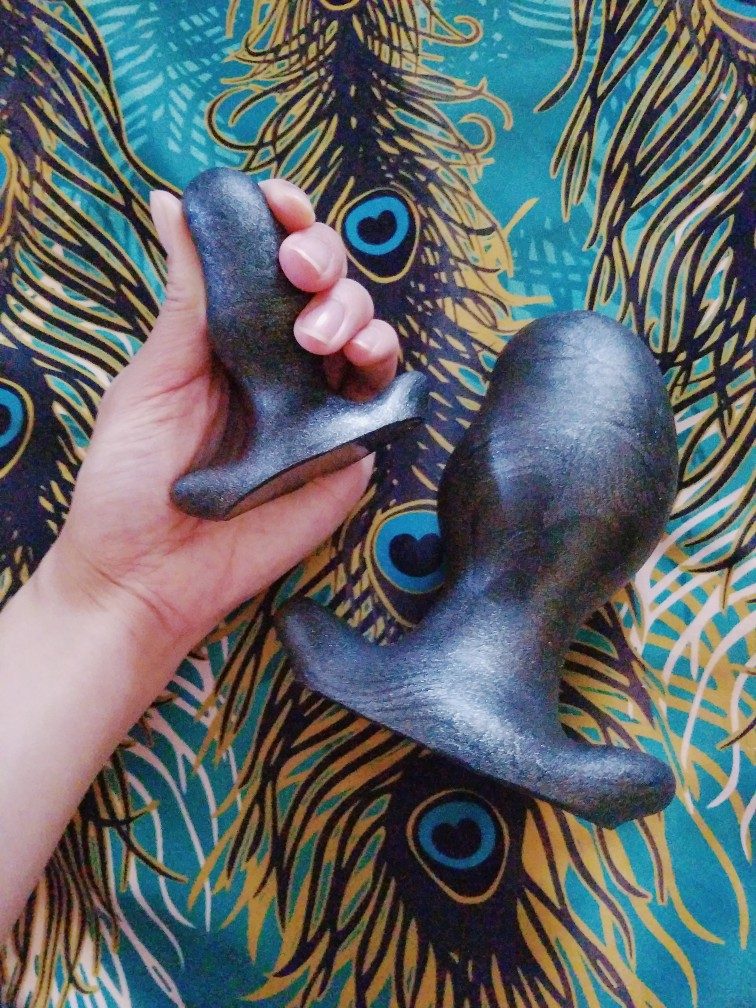 The Oxballs Ergo Super Soft comes in five sizes and has all of the features of the perfect pussy plug: filling, comfortably squishy, a forward tilt for G-spot pressure, and a rounded tip that won't irritate the cervix. Whichever orifice you put the Oxballs Ergo in, its super soft silicone conforms to your body instead of the other way around. It's everything that I wish the Tantus Ringo would have been.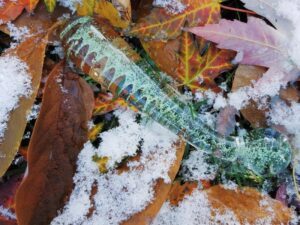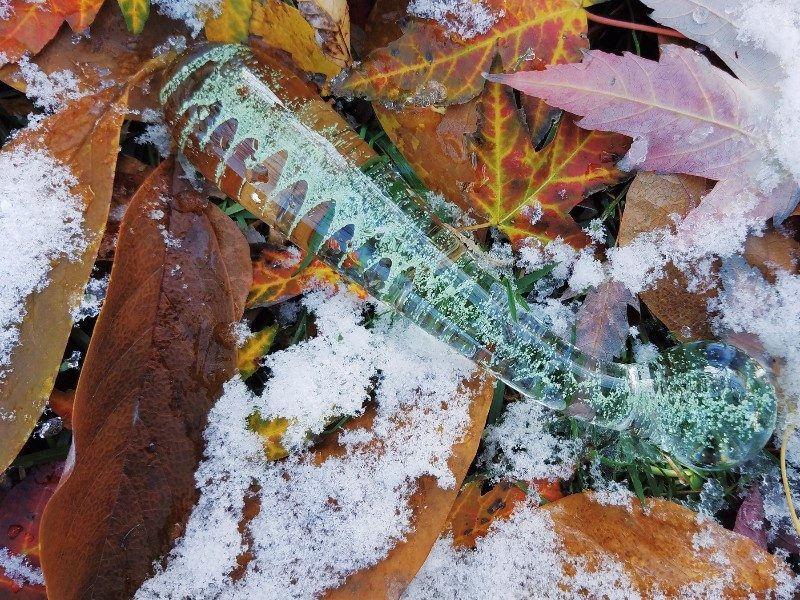 This glass G-spot dildo looks like an elegant icicle, glows in the dark, targets my A-spot like no other, and costs under $30. It was one of those difficult reviews where all I wanted to say was, "It's amazing. Just buy it. Words words words words words," but I had to write more to do justice to it. If your erogenous zones love deep fingerbanging, you must try the NS Novelties Glass G-Spot Wand.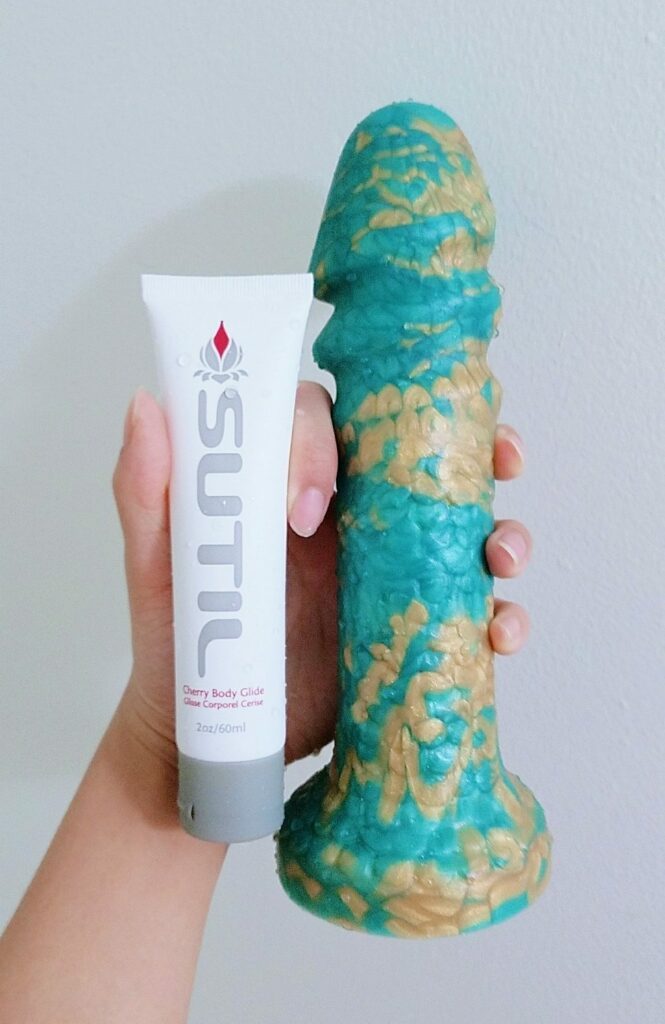 I've tried many of Uberrime Dildos' artful creations this year, but the girthy Uberrime Aqua-King is my favorite among them. Its tip is tapered for cervix massage, and the triple-crown design massages my A-spot and G-spot at the same time. I described it as "like the gasp of the initial insertion, over and over again … sliding back-and-forth an exaggerated corona, on repeat" and "orchestral dopamine magic."
There are clitoral vibrators that get the job done, but then there are those that can knock me out.
With the Volta, I fucking need to catch my breath. And take a nap afterward, when I've somehow decided to stop using it. And set aside the squirt-soaked laundry.
The Fun Factory Volta is so far the only rechargeable clitoral vibrator to make me squirt. I owe that to its rumbly Fun Factory G5 motor and the back-and-forth oscillation of its fluttering flaps. It's also versatile! Play with the flat faces for broad stimulation. Or spread the tips apart to use the vibrator on a penis.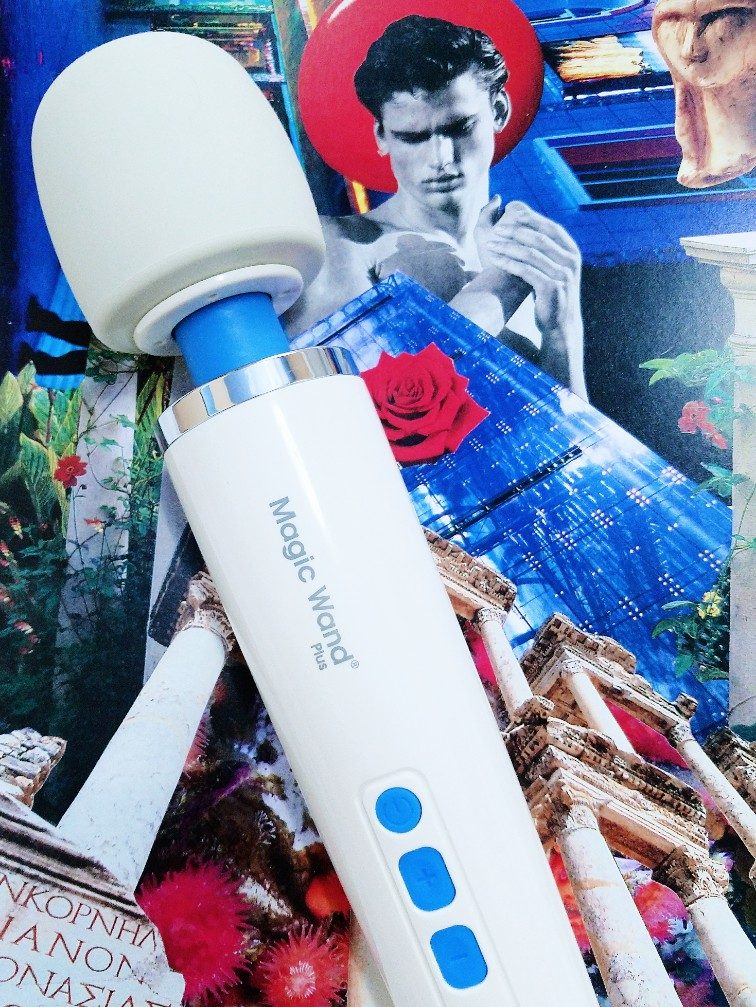 The corded Magic Wand Plus has given me much dopamine in my depressive episodes this year. I don't love the Magic Wand Original, but the Plus version comes with rumblier vibrations and more speed options for an overall deep and thuddy feel. It has the same motor as the Magic Wand Rechargeable, making it far superior to the Original, without costing much more. As with the Fun Factory Volta, its power often knocks me out— a rarity when there's no deep penetration involved.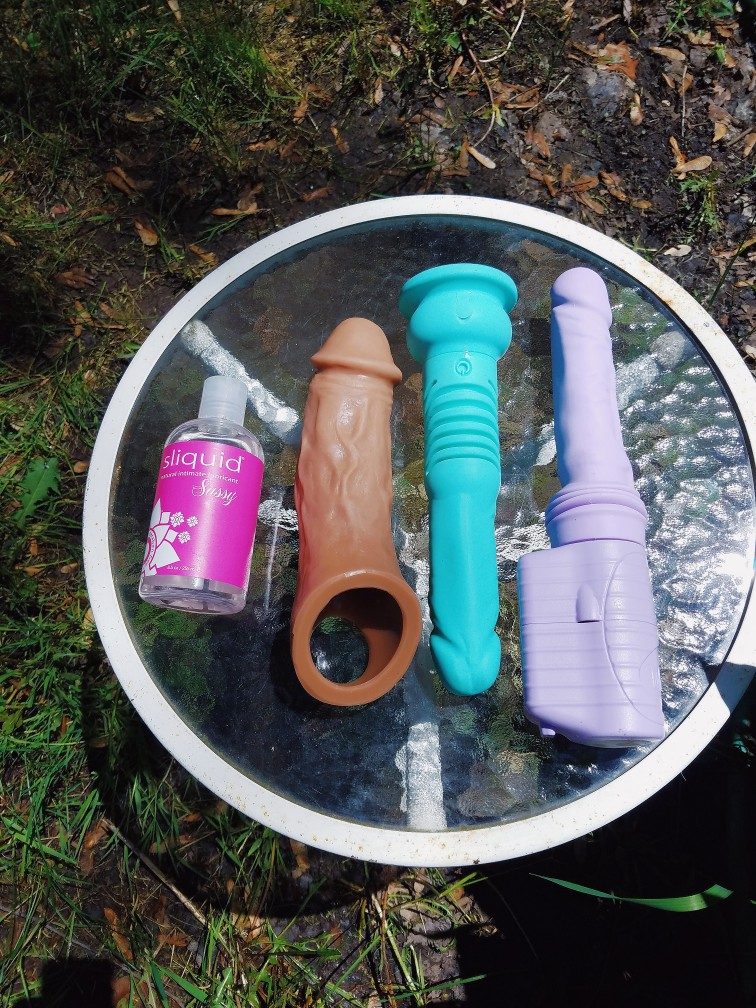 It's a winning combination: a fucking machine with a suction cup base and a plush extension sleeve for a flesh-like feeling. The Mini Velvet Thruster Teddy is more compact than its predecessor but kept all the features that matter: a realistic thrust length and a maximum speed of over two thrusts per second. Upgrades include more easily accessible button placement and, again, the suction cup! Unlike the Jackie, the Teddy can stand upright on its own or mount to smooth and flat surfaces. That means easy, hands-free positioning.
10/10 for fucking my brains out with practically no effort on my part.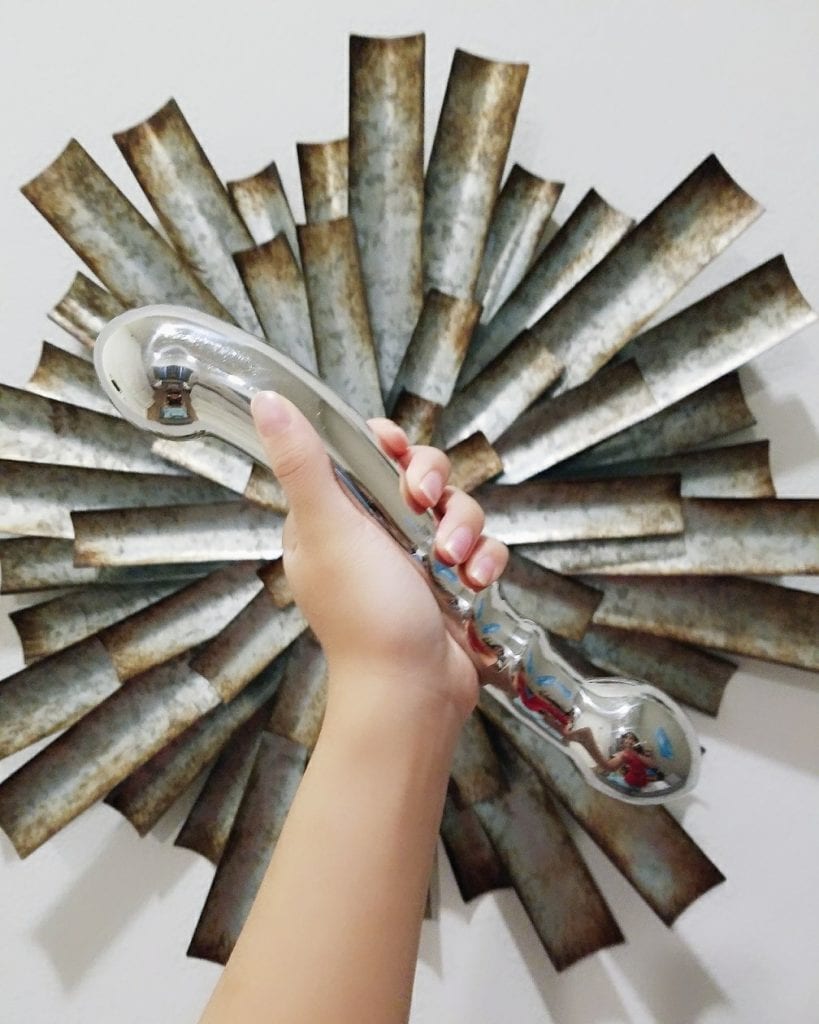 "This one's my favorite. I could literally kill someone with it," I told countless friends. The njoy Eleven is a filling 2.75 pounds of stainless steel with an elegant S-curve for pounding my G-spot and posterior fornix into oblivion.
My reunion with my toy suitcase wouldn't have been complete without kissing my njoy Eleven and sobbing. "I'll never leave you again. Be with me. I want to be buried with you when I die." (To my future children who have to arrange my funeral: I'm only a little sorry.)

If a fire burned my house down, I'd return to the rubble to retrieve my njoy Eleven afterward. Maybe some other dildos, but the Eleven would be the top priority. Its stainless steel body is subjectively irresistible and objectively, nearly indestructible.

…I'd be content with it being the only sex toy I use for the rest of my life.
A list of lists
In 2019, I also wrote many themed round-ups and fast blasts of other sex toys I've loved— many of them classics from past years' reviews. A list of amazing dildos for cervix stimulation has long been in demand, but this year, I finally compiled it! If you haven't read about why I fucking love cervical orgasms, you haven't read my blog.
The best of the rest
These are my favorite non-review posts that I wrote in 2019. Maybe you know me as mostly a sex toy critic. Perhaps I'm "just" a 25-year-old, but I'm also a 25-year-old with enough experiences for a cohesive memoir. (Or so said my ex-therapist.)
Favorite Tweets & 'Grams
I am overly pleased with myself for this video of the Fun Factory Volta with googly eyes and fluttery "lips" moving along to a Nyanners cover of Anaconda. Think of a duck with a wobbling eye, rapping in an anime girl voice. You're welcome.
View this post on Instagram
There was also this gem in my email inbox. It's the best and worst email I have ever received, and I spent more time laughing at it than the amount offered would pay for.
View this post on Instagram
I was a little less active on Twitter, but rest assured— there's adequate salt content.
Maybe some guys would feel insecure making out and dry-humping next to my wall of dicks, but here's the thing:

If I'm doing that, I'm still choosing you over them in that moment, soooo? That could be spun as a bit flattering?

— Super Smash Cache (@supersmashcache) December 13, 2019
And I wish I had some grand, noble plans for the next decade, but I don't. I want to do more of what I'm already doing, with compassion for every version of myself, at every step.
Everyone from your past knows a shittier version of you that no longer exists.

But those versions did their best, learned, and fought to evolve into to what you are now. They deserve your love all the same.

— Super Smash Cache (@supersmashcache) September 25, 2019
I'm okay with not being okay. I'm fine-tuning my writing's balance between my emotional catharsis and others' enlightenment. I'm spending less time intellectualizing and more time just doing and being.
Ironically, the best thing I can do for myself is to not worry about what the best thing to do is. I'm always doing my best with what I am and have and I literally cannot do any more than that.

— Super Smash Cache (@supersmashcache) December 16, 2019
Besides… nobody can argue that moving to my area's gayborhood is a small change. I'm now basically neighbors with Spectrum Boutique!
---
What about you?
Where have you been in the 2010s?
Where would you like to be in the 2020s?