Hot Octopuss Digit rumbly finger vibrator & Jett penis vibrator review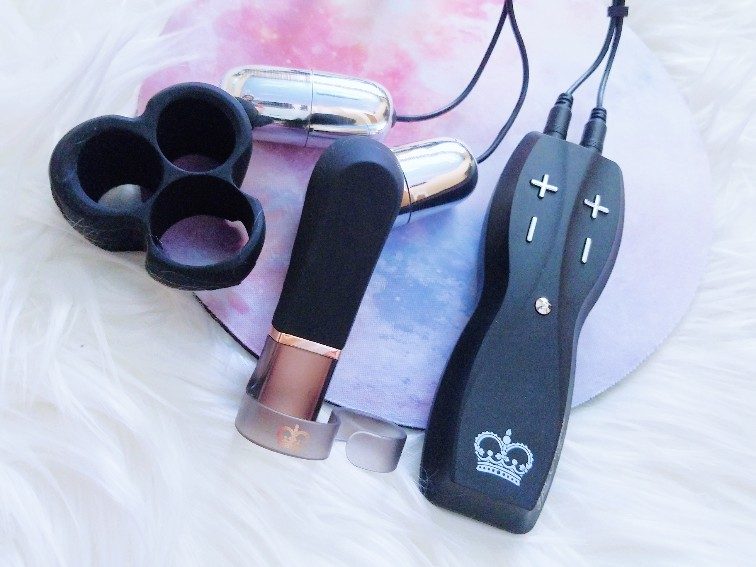 Some may find this review blasphemous. Others may consider it par with Upworthy-style clickbait. What I'm about to tell you about the Hot Octopuss Jett and Digit MIGHT BLOW YOUR MIND. You MUST KNOW MY TRUTH. From here on out, I'm recommending one of these two mini-vibes alongside the We-Vibe Tango for most users. Read on to find out which one.
Hot Octopuss's rumbly AF vibrations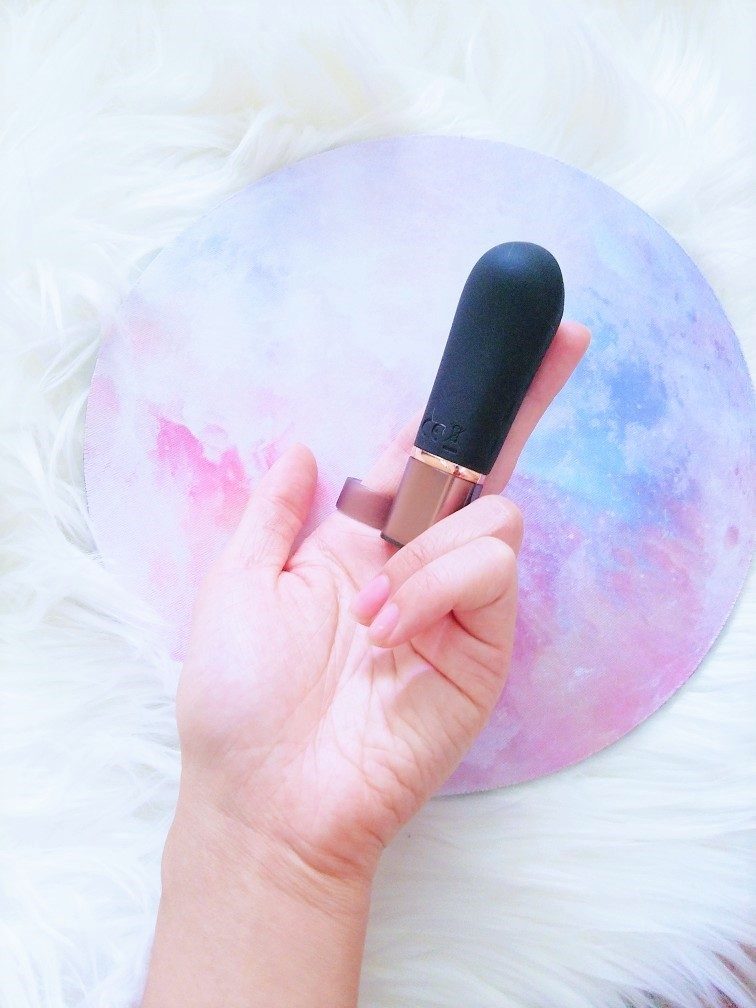 Hearing the rich, low thrum of the Hot Octopuss Digit is enough to turn me on. I'm in awe seeing the Hot Octopuss Jett Bass bullet's splash in a glass of water. Both vibrators have some radical jump— the elusive combination of low pitch and high amplitude. They're both petite, but they aren't merely good for being tiny or for the price tag or "Well, I liked it, but I didn't love it, but you might." No, no, no, no, no. There is little ambivalence about their power here.
The Hot Octopuss Digit is an elegant, wearable finger vibe, but more importantly, one of the best rechargeable bullets I've ever tried. Its purring timbre is comparable to larger vibes like the Pillow Talk Sassy. Meanwhile, the Jett's motor is the rumbliest among the AA-powered. And, with the silicone cock ring sleeve, it's my ex's favorite penis vibe. (Yes, he likes it more than the Hot Octopuss Pulse III Solo.)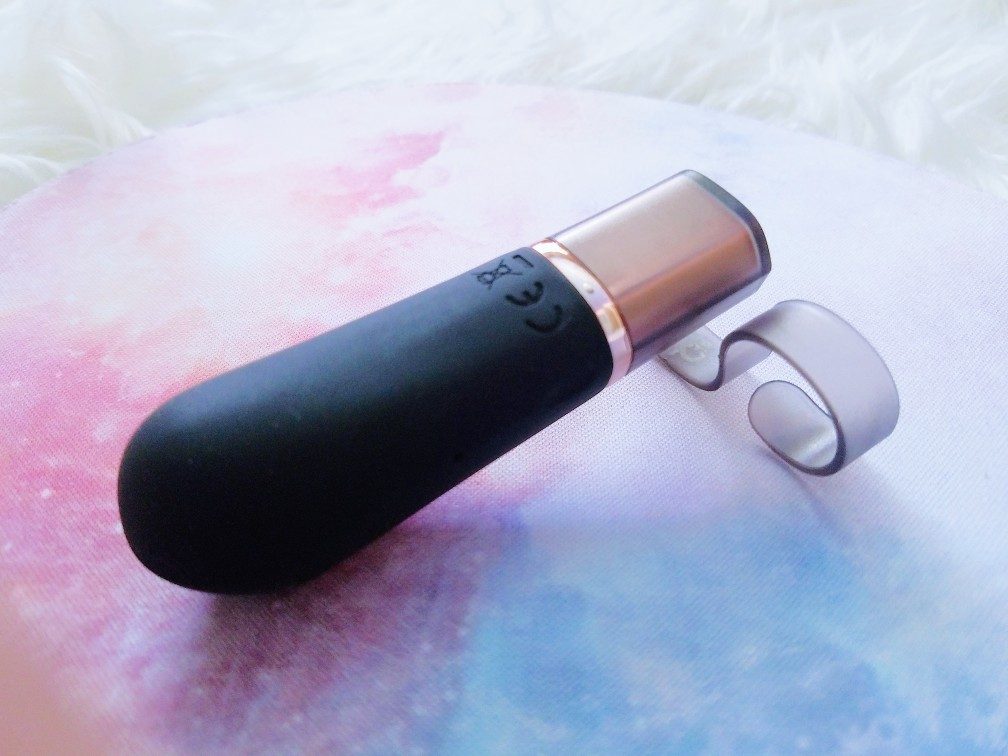 It's not that the Hot Octopuss Digit and Jett don't have their downsides. The Digit is designed for right-handed use only. (UPDATE: Hot Octopuss has released a bullet without the finger loop, and it's $10 less! Check out the Hot Octopuss Amo, especially if you're left-handed.) And it isn't as powerful as the Tango (in part because there's silicone coating the surface). But it's close enough that I don't give three fucks about four fucks. It's powerful, rumbly, and has something that the Tango and its budget-friendly alternatives previously: a three-button control interface to control its five speeds.
Hot Octopuss vibrator controls
I'm very much someone who likes turning the intensity down and back up between orgasms. You don't have much control over that with the We-Vibe Tango's one button or the FemmeFunn Bougie Bullet's TWENTY (!!!) settings. It's not always easy to tell which button is the up or down on the Blush Novelties Exposed Nocturnal.
UPDATE: The new We-Vibe Tango X and Touch X models have updated control panels, also with three buttons! So both the Tango X and Hot Octopuss Amo are great, but it ultimately depends on what kind of versatility you'd rather have:
For vibrating dildos with bullet cavities, get the Tango X
For a versatile standalone clit vibe, get the Hot Octopuss Amo
With the Hot Octopuss Digit, there are three buttons. One, you long press to turn on/off, or quick press to cycle through the five patterns. On the other side, there's a button for increasing and one for decreasing speed. Similarly for the Jett. One on/off/cycle button. Up and down buttons for both the Bass and Treble bullets. Five buttons in total. Five speeds for each bullet.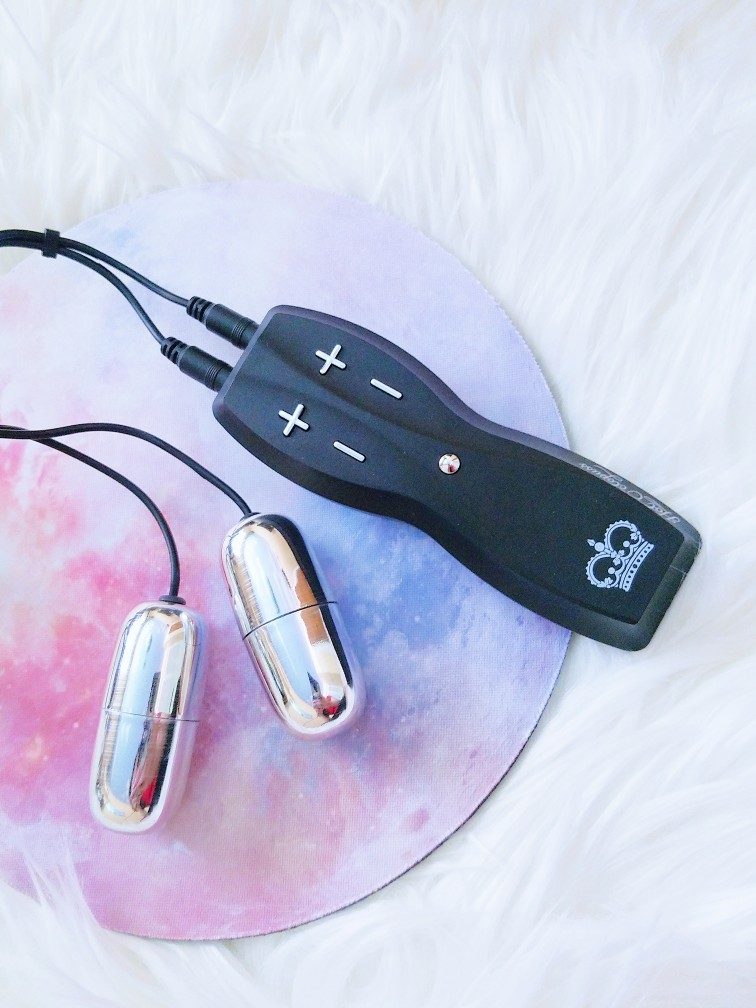 UPDATE: the Hot Octopuss Amo has the same fantastic control panel, but without the restricting finger loop!
"Treble and Bass"?????
Maybe you also side-eyed at the capitalization of "Treble and Bass Technology." All it means is that the Hot Octopuss Jett comes with one rumbly bullet and one relatively buzzy bullet. Let me start by saying that the Bass bullet is about enough to make me squirt, which is rare for any vibrator, let alone a battery bullet. As well, I think the video of the Bass bullet in water speaks for itself; it splashes almost as much as the We-Vibe Tango. So to me, the Hot Octopuss Jett is worth it for the Bass bullet alone. Even if you never use the cock sleeve or the Treble bullet.
And if you do? My ex tested it by wrapping the ring around his frenulum. The result: he said that if he could come via vibrations on his penis alone, the Jett would have done it. (But he can't. He still needs to combine it with some rubbing.) It isn't as rumbly as the Pulse III Solo's oscillating plate, but that's okay. The Hot Octopuss Jett is still powerful, and for some users, its ring design allows for hands-free orgasms.
As for the Treble's vibration quality, I did say "relatively" buzzy. It's somewhere between the FemmeFunn Bougie Bullet and Blush Exposed Nocturnal. And FemmeFunn's bullets are often included in lists of alternatives to the Tango. So the Hot Octopuss Jett's Treble bullet is still powerful, just not the deepest; it has a sharp zing to it. In total, between the two bullets, there are ten intensities, with many variations on the rumbly-to-buzzy axis.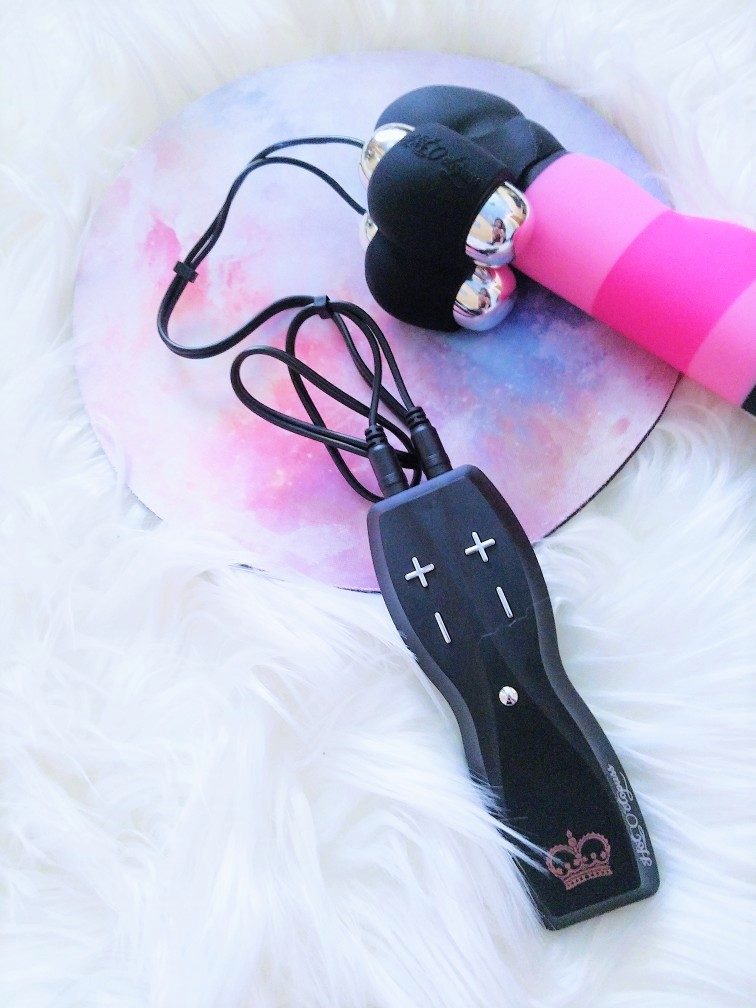 Downsides of the Hot Octopuss Jett
I would continuously gush over the fact that there are so many options. But unfortunately, there's a disclaimer: if I don't grip the Treble bullet hard during use, it's also loud above the third speed. Not a buzzing loud, but a rattling loud like something is hitting the inside of the hard plastic shell. I rarely use the buzzy bullet's higher settings, but the sound might be a dealbreaker for you.
My verdict on Hot Octopuss's Jett and Digit
I'm willing to overlook the downside for the power, range, and versatility of the others. If you're new to sex toys, the Hot Octopuss Jett is excellent for calibrating how much and what kind of vibration power you need. There's something for almost everyone. (Other vibes with remarkable intensity range to consider are the Pillow Talk Sassy and Pillow Talk Cheeky.) If you want a rechargeable and waterproof penis-oriented vibrator that doesn't cost much more, though, check out the Hot Octopuss Pocket Pulse instead.
And of course, if you're wondering whether you should get the Hot Octopuss Digit, my answer is a resounding YES!!! maybe, but consider the Hot Octopuss Amo first. That one is a resounding yes.
If you want a rumbly AF but compact vibrator that fits comfortably between bodies during partner play, yes! Practically any sex toy can be a couples' toy, but I think the Digit's ring design serves that purpose exceptionally well. It yields the freedom of a handheld bullet (no position-prohibitive bulk) without actually having to hold on to one. And without sacrificing much power— it's substantially rumblier than both Pom and Kip by Dame Products.
UPDATE: The Hot Octopuss Amo combines what I love about the Digit's rumble and the Kip's sharp shape.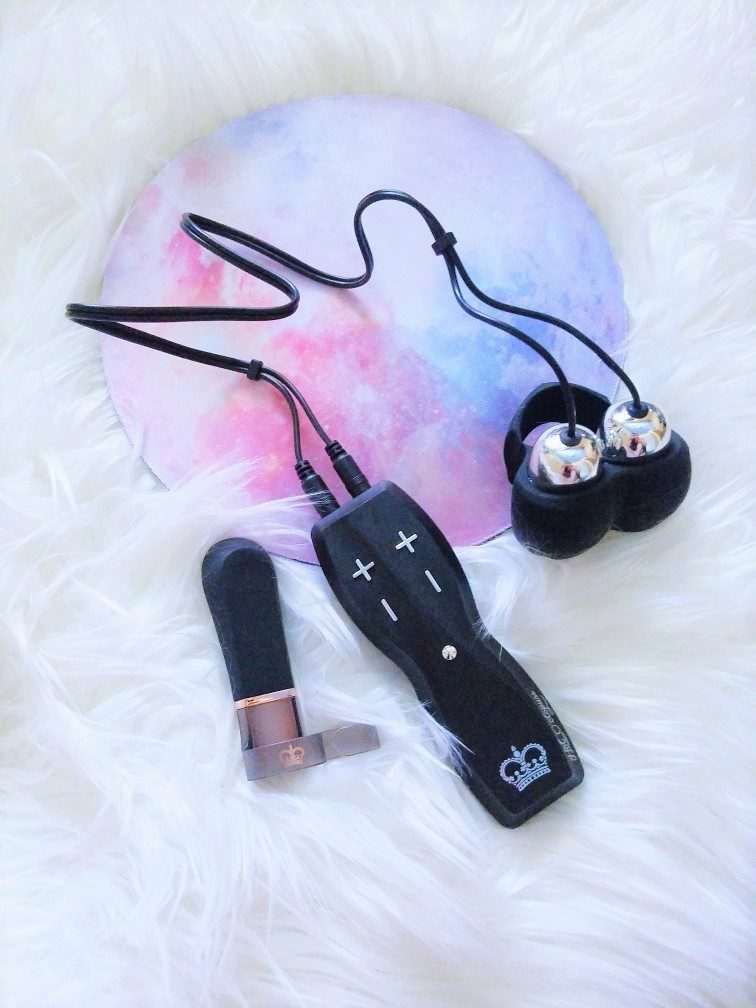 It speaks volumes that I'm shouting about two external vibrators from the same company. I am a cervical orgasm connoisseur, lover of deep penetration. And frankly, I find outie vibes to be the most straightforward but most boring category to review. Hot Octopuss's new vibrators, though? Intuitive controls, robust vibrations,1 and innovative designs that don't try too hard. They're so refreshing to reach for recreational orgasms— an oasis on days I otherwise feel uninspired or overwhelmed by my review queue.
---
Thank you to Betty's Toy Box for sending me the Hot Octopuss Digit and SheVibe for the Hot Octopuss Jett! Buying sex toys via my affiliate links bring me a commission at no extra cost to you.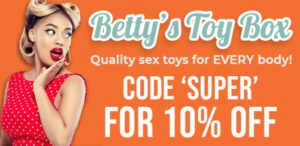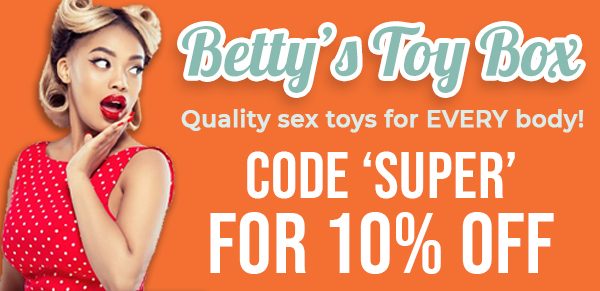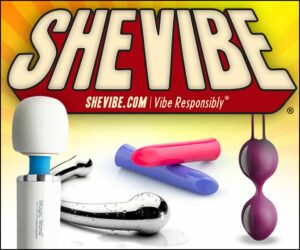 Footnotes
Exception: the outer motor on the Hot Octopuss Pulse III Duo is buzzy. But the Solo version is a reliable product