Zumio review: pinpoint oscillating clitoral vibrator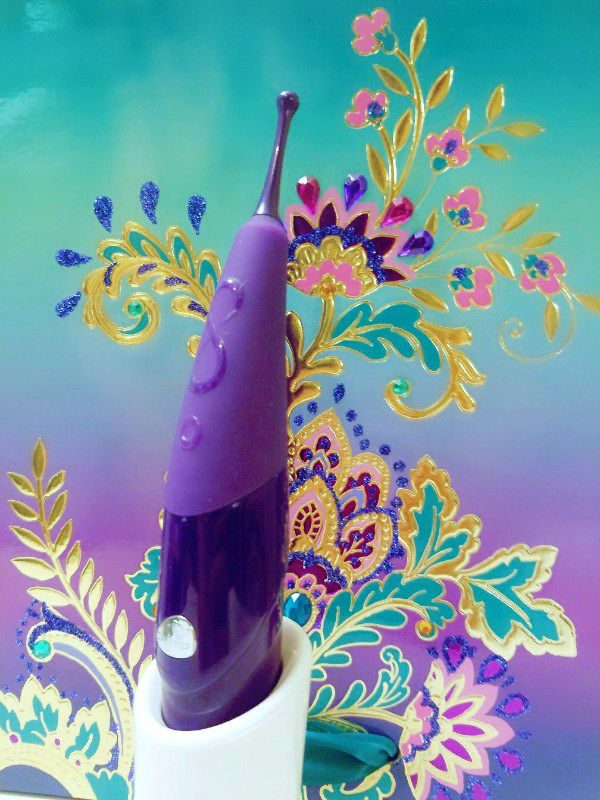 The Zumio is the absolute closest a clitoral toy has ever come to being an "instant orgasm" button for me.
It gives me the faith that, if I ever decide to go on antidepressants or ADHD meds1 in the future, my orgasms will be safe and secure.
I'd never before tried anything so dizzyingly pinpointed, so adept at targeting that specific point on the right side of my clit, like a laser. However, it's a mighty and particular sex toy that I wouldn't recommend to the faint of the clitoris.
To its credit, the Zumio is unique
The Zumio's dainty SpiroTIP™ is designed to rapidly revolve in tiny circles, rather than shift in pressure.
It isn't necessarily better or more intense than a conventional vibrator, but the intensity is all focused at one rigid point, a little narrower than a pencil eraser. The movement easily has the highest energy density I've ever tried in a clit toy.
Contrary to what the marketing wants you to believe, the Zumio's 2mm range of motion feels nothing like a finger circling my clit. I can't compare it to finger rubbing or even the back-and-forth oscillations on the rumblier Eroscillator.
But the pinpoint nature of the Zumio does complement how much I enjoy pressing my fingernail through my clitoral hood for precise pressure. In other words, the Zumio's movement is more sharply targeted than the Eroscillator, but as a result more isolated and not nearly as deep.
It has never failed to give me a quickie orgasm, and often the first speed out of 8 is more than enough. On those occasions where I have a lot on my mind or just want to come faster, I can turn the speed up. Just as importantly after the orgasm, I can turn the speed down. Even with my clit's increased sensitivity after coming, the 3-button control panel means I can come again and again.
Orgasms are all but forced out of my clitoris, which I'm all for. I like the slightly uncomfortable orgasm torture feeling where I can't stop coming, my breathing is barely within my conscious control, and my vagina just wants to crush whatever might be inside of it.
Update: Read how the other Zumio models compare!
But what about when the first setting is too pinpoint after an orgasm?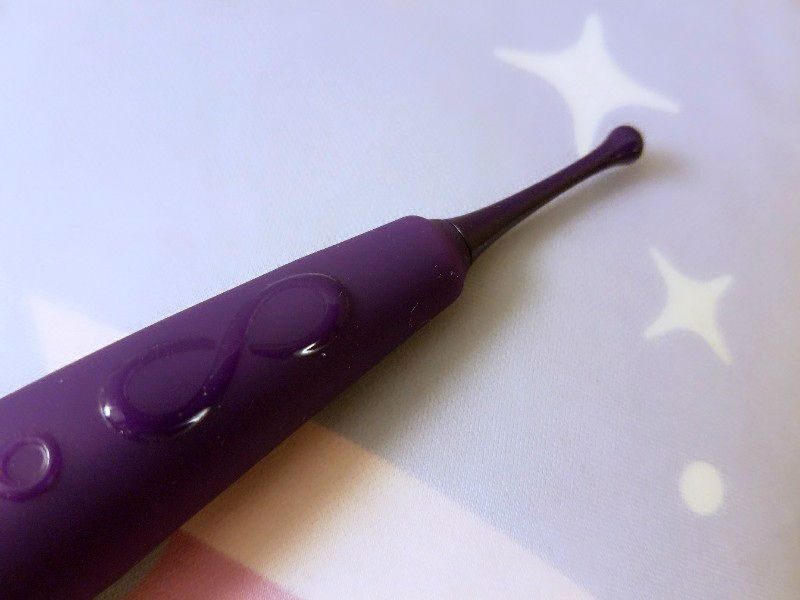 It's usually one-and-done if I only use the tip; I'd have to wait a few minutes before I could use the Zumio again. Switching to the stem, though, yields more gentle oscillation. It makes the sensation more comfortable and conducive to multiple orgasms.
So let me re-emphasize: the oscillating tip is very pinpoint and powerful. I absolutely cannot use it directly on my clitoris, so I always use it through my hood. And as someone whose clitoris is finicky after orgasms, the stem is essential for me to get the best experience out of the Zumio.
Alternatively, try a Zumio S Caress for slightly gentler stimulation or Zumio E for more versatility.
Zumio's downsides: pressure, buttons, and batteries
Using the stem isn't always practical, however, because the Zumio's motion is easily dampened by pressure. For someone with bigger labia majora, their anatomy can get in the way and reduce this sex toy's movement. Parting one's lips to position the stem isn't a deal breaker for everyone, but it might be for someone who wants to pair the Zumio with an insertable toy during solo play.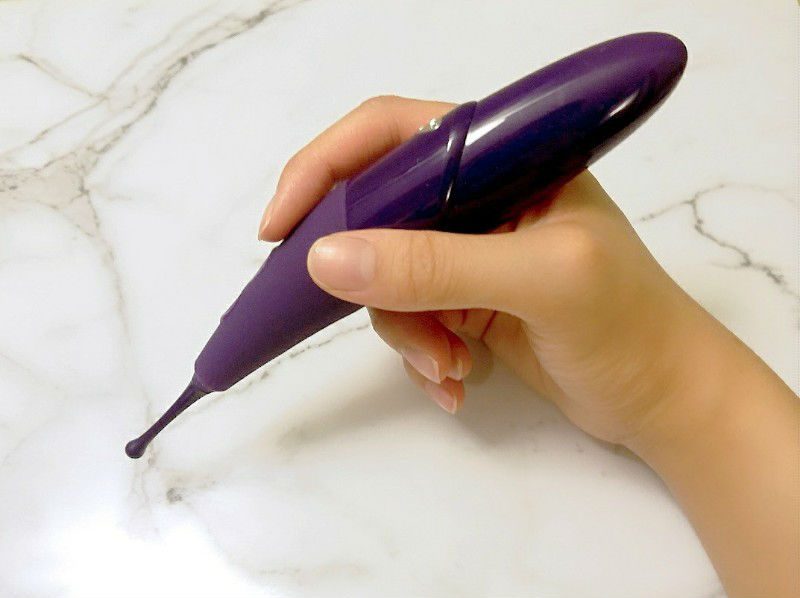 And depending on the thickness of my underwear, the Zumio is one of the few clit toys I can't always use through my panties. There are times where the fabric reduces the motion too much for the toy to do much for me. It is a minor grumble, but one of the first things I noticed.
Other quirks include buttons' placement, which is super close to the tip, and not exactly intuitive. Vibrators typically have buttons on the other end, that so the user can press them with a thumb. When I hold the Zumio like a pen, pressing the "increase" and "decrease" buttons takes some awkward feeling around and getting used to.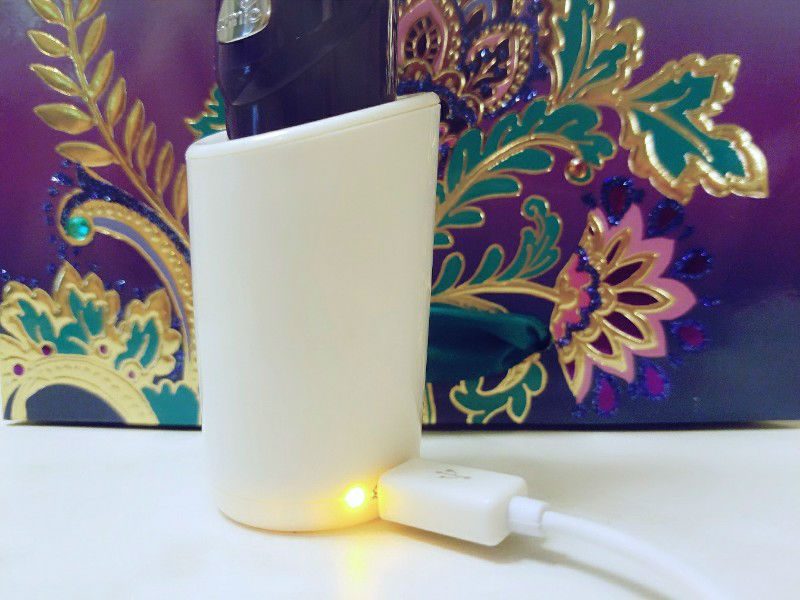 Last but not least, the charging time is 16 hours long to get up to 3.5 hours of play. It doesn't bother me because I can charge it a little at a time or leave it overnight.
The "60-second experience"?
To be clear, a clitoral toy making me come fast (even under a minute) is hardly remarkable. For me, reaching orgasm in less than five minutes is the rule rather than the exception. However, anyone who tests sex toys knows that orgasm speed isn't the be-all and end-all of pleasure. Let's just discard that idea now.
Reaching orgasm in one to five minutes with the Zumio is "typical," says the instruction manual. That's an unnecessary expectation, especially when there are plenty of reasons this toy might not work super well for someone. They might, for example:
There's nothing wrong with taking longer to orgasm. And there's nothing wrong having preferences that don't align with what the Zumio offers!
…but the Zumio experience certainly is one-of-a-kind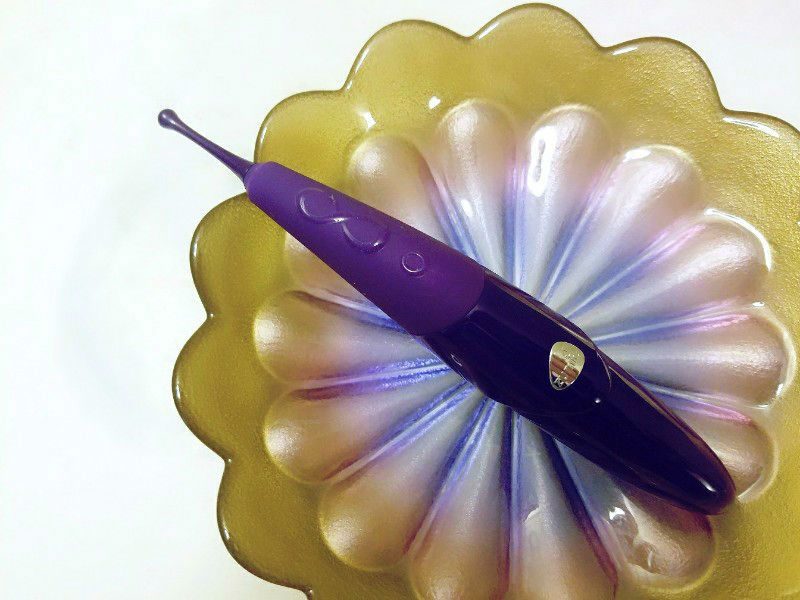 None of the renowned sex toys I mentioned in the previous section are quite like the Zumio. That's the point (no pun intended). You can't practically compare a bulldozer to a dead blow hammer to a laser cutter, but you can choose which one (if any) suits your needs best.
As far as specialized power tools go, the Zumio's controls and type of power suit people like me well. I care a lot about being able to turn a toy up and down. Pinpoint stimulation works better for me than broad stimulation, and I find that if a vibrator is pointy and rumbly enough, I don't need pressure.
This review comes from someone who often uses a fingernail pressing through her hood to masturbate. With that preference in mind, the Zumio is about as mesmerizingly focused as you can get.
Read my reviews of other Zumio models:
Take 10% off when you get a Zumio from Peepshow Toys with coupon code SUPERSMASHCACHE.
A special thank-you to Spectrum Boutique!
Spectrum Boutique has sent me the Zumio in exchange for my honest review. They're a local (to me), gender-inclusive sex shop with a curated, quality selection of body-safe products.
Thank you, Spectrum Boutique!

Footnotes