5 Countries Where Traveling With or Buying Sex Toys Is Illegal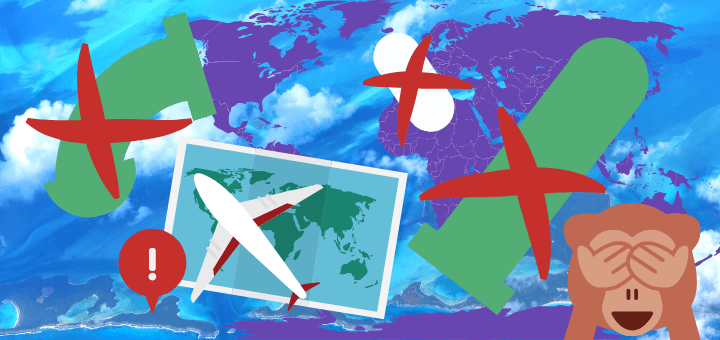 Sex blogging comes with perks like jacking off for work, but downsides like travel limitations. The right to buy sex toys is one that I admittedly take for granted.
It's not a minor privilege. Without dildos, I couldn't effectively massage my cervix on my own, nor cultivate that bodily awareness for partnered play. Without near-effortless Magic Wand orgasms, I'd have less reprieve from my depressive funks. My life wouldn't be nearly as pleasurable.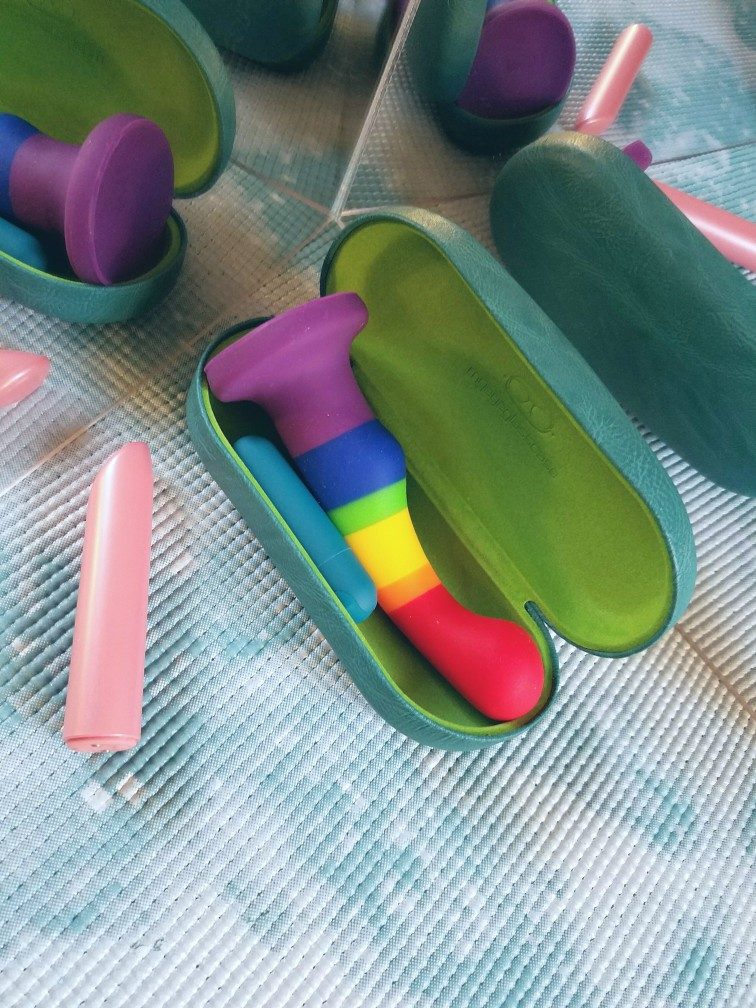 The unfortunate truth, though, is that my job wouldn't be possible in many parts of the world. Finding sex shops in Brisbane, London, and Montreal? No problem. Phnom Penh? I'd have to find a black market dildo dealer. (My favorite line from the linked Vice article is, "I examined an unnervingly realistic and veiny dildo named, 'American Boy Dong.'" Maybe it tastes like Pepsi Cola.) And getting past customs would be a pain in the ass.
I could get away with hiding a mini-vibe in my makeup bag or sunglasses case. But my suitcase of insertable pervertibles would more than likely be confiscated — or worse — get me fined, detained, or arrested in the following countries.
The list is by no means comprehensive. There are some places where there's no law explicitly about sex toy possession, but there is an anti-obscenity law. Or cultural conservatism and customs officers who would hound you. You get the idea.
UPDATE TO REITERATE: These laws have a lot more gray than this post initially suggested. Bear in mind that enforcement generally come down to customs officers' interpretations of what's obscene, which could vary. So while sex toys might technically be legal in some of these places, bringing a teeny clit vibe is fine, but a big realistic dildo is much more likely to offend someone. Also, some sellers may bribe an officer to turn a blind eye.
Vietnam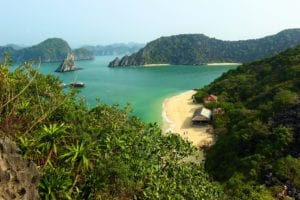 Attempts to bring sex toys into Vietnam can result in confiscation and fines of "a few million dong." (Yep, that's the name of the currency.)
And that's too bad. It's the country of my ancestors. It's beautiful. You can stay at a five-star hotel for $50 a night. The food is delicious. And of all the countries that Anthony Bourdain has been, Vietnam is one of his favorite places on earth. "My first love — a place I remain besotted with, fascinated by." I'd love to visit, but I wouldn't live there.
Thailand

You can drink on the streets, buy antibiotics without a prescription, and purchase a woman's "companionship" with dispiriting ease, but in Thailand, you can't buy a sex toy — at least not legally.
—Teirra Kamolvattanavith for Coconuts.Co Bangkok
In Thailand, trade or distribution of sex toys is punishable by up to three years in prison and six thousand baht. Anecdotally, you might not have any problems if your gadgets are non-representational, if you don't bring many, and if they're not packaged for sale.
Maldives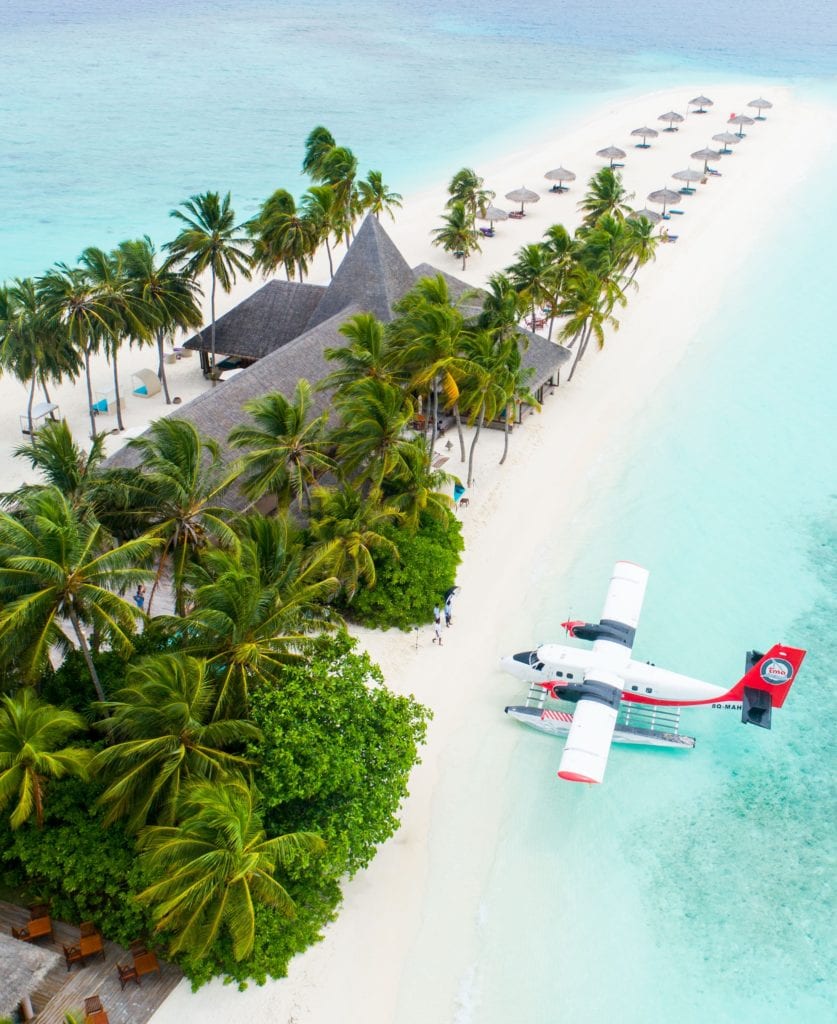 Upon hearing, "the Maldives," you might imagine palm trees, white sand, and gorgeous turquoise beaches. A top honeymoon destination. But think twice when picking a couples' toy to bring with you.
Something non-cylindrical like the Hot Octopuss Digit or Dame Pom might be passable, but sex toys are specified in the Maldives' import laws. Your toy might get confiscated, and the authorities might deny entry into the country. Getting arrested for sex toy possession there is also not unheard of.
United Arab Emirates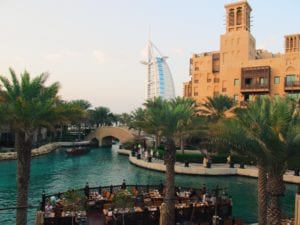 Along with the Maldives (and many other Muslim-dominated countries), the UAE also has anti-obscenity laws.
I've read conflicting anecdotes about what happens if authorities find sex toys in your bag. They might get confiscated, you might get fined 250 USD, and you might have to sign documents in Arabic saying that you won't try to bring sex toys into the country again.
Mauritius
The Middle East and Southeast Asia aren't the only regions of the world with anti-obscenity laws. Africa and Asia are tied, regarding the percentage of countries where sex toy imports are banned. Among them is Mauritius, yet another country known for its gorgeous beaches and reefs. (Ugh! There's irony in getting wanderlust while researching travel destinations where my job could get me in trouble.)
In Mauritius, those with sex toys in their luggage risk up to one year in prison and 100,000 Mauritian Rupee.
Wrapping it up!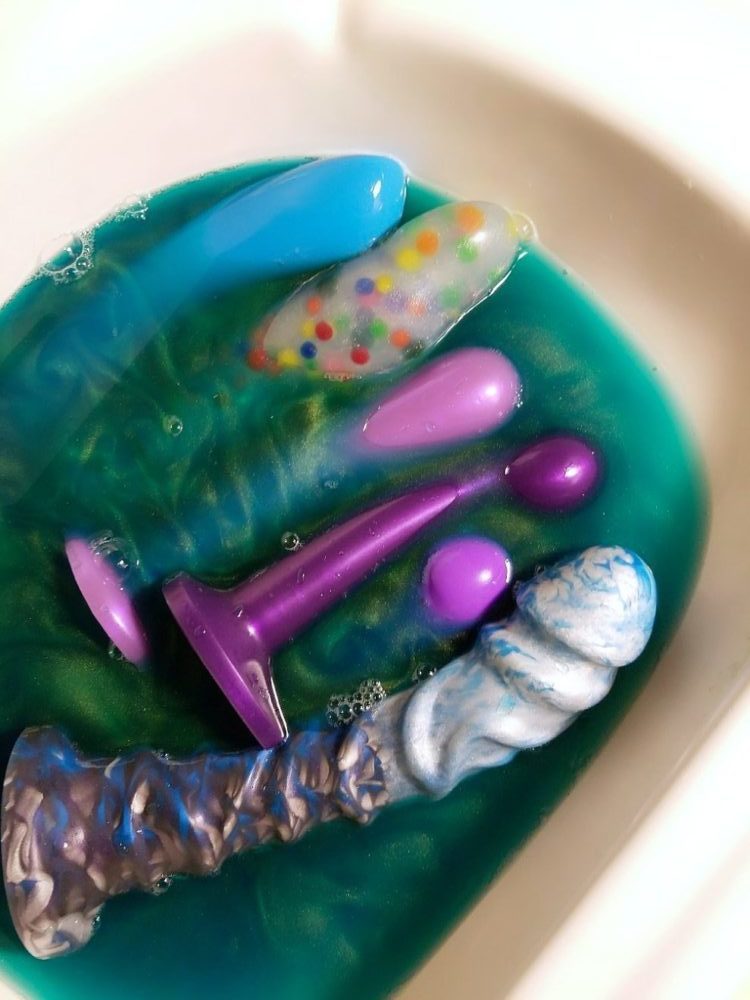 The words "might" and "could" recur in this post. Since "obscene" is subjective, outcomes depend on the customs officers and whether they're in a good mood. It's not black-and-white; the conversation about import laws, obscenity laws, and privacy rights around the world is ever-changing.
As a Midwest1 American, I'm privileged to have easy access to retailers that give fucks about consumer safety and pleasure. Informing the masses about the dangers of toxic sex toys is enough of a battle in my country. But in countries where adult products are on the black market, it's far harder to find quality and body-safe sex toys.
It's not that I wouldn't visit any of the above countries. If I did, I'd schedule blog content before leaving the US. That would keep the blog posts coming, without stress over how many toys to bring. But I know I'd bring at least one. If an authority found a silicone pepper in my bag, I could calmly claim that it's a chew toy for a dog. ¯\_(ツ)_/¯
---
My mom thinks I am a black market dildo dealer.

— Super Smash Cache (@supersmashcache) November 18, 2019
---
Photo credits
All other photos in this post are mine.
Disclaimer
Hey! This post is sponsored. Thanks for reading. As always, you can support my work by buying sex toys via my links or tipping me/buying me a coffee.
Footnotes