Porn for Women: 6 Traits I Love Seeing!
Plenty of women watch porn.
And, when what women want is a core consideration (instead of an afterthought), we consume even more visual smut.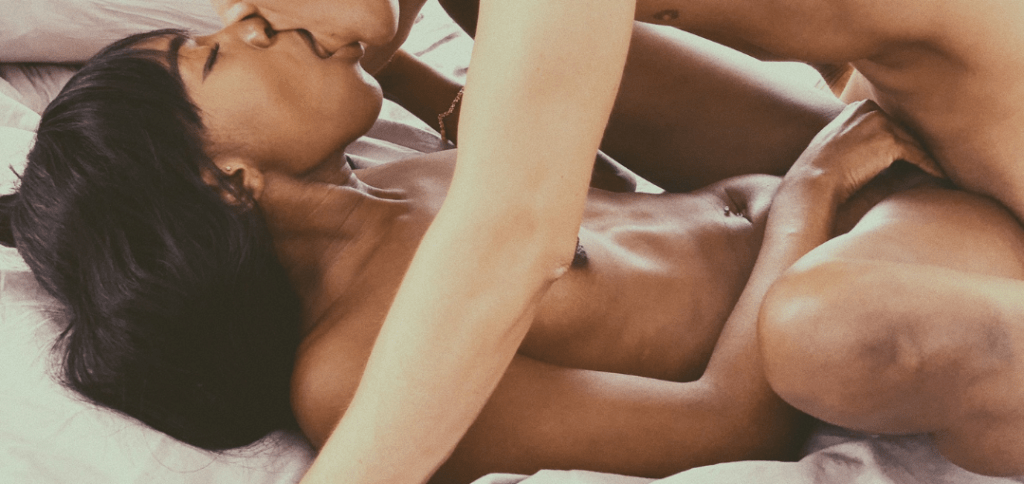 There's a lot of nuance in what entails "porn for women." After all, we all have unique sets of turn-ons and turn-offs; I can't speak for what half the population wants. Nor are these broad brushes all-encompassing of porn.
However, there are ways porn websites can put in the effort to make the user experience more inviting and more pleasurable to more women.
---
---
1

Real orgasms, passion, and female pleasure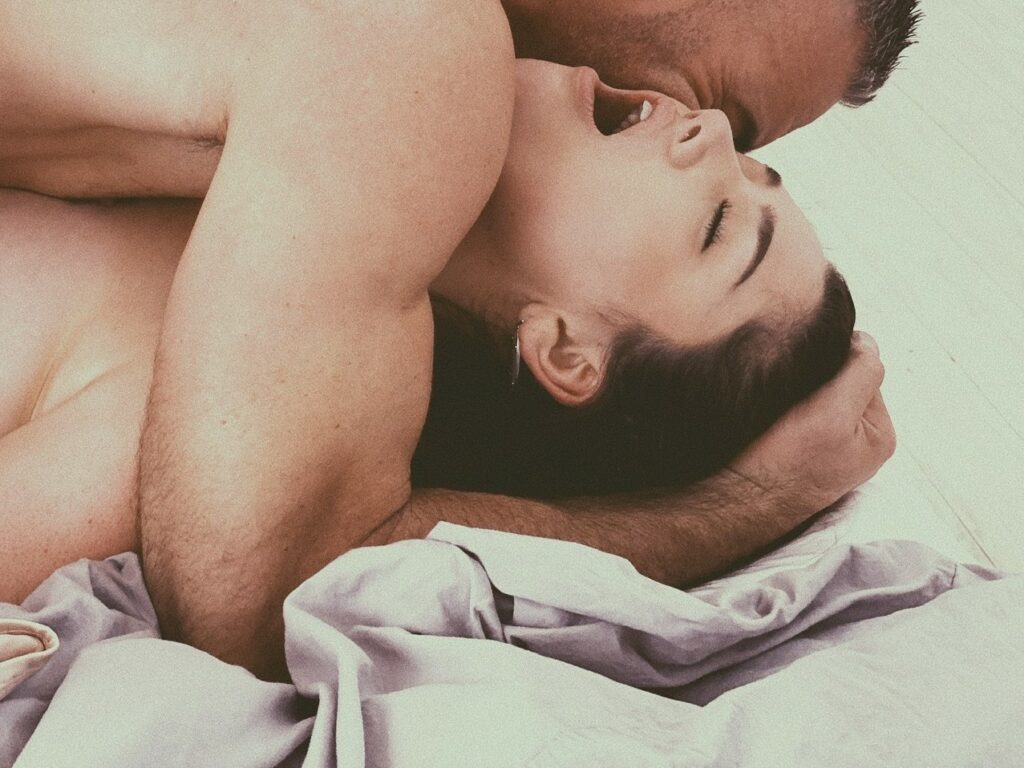 I don't want yet another porn website where female orgasms are often:
non-existent
existent but blatantly faked for the camera

e.g., with unnecessary hollering at the slightest touch

a teeny-tiny box lost in a sea of categories catering to the male gaze
If someone's good at faking a convincing orgasm, I can respect the hustle. What's problematic, though, is when viewers internalize the (inaccurate) narrative that female orgasm always quickly occurs during a BJ-jackhammer-facial sequence.
Or worse, when they don't bother to learn what makes people with vulvas come. Porn is no substitute for sex education and should not be judged as such, but the media we consume influences cultural assumptions of normalcy. Doubly so when it comes to taboo topics that we keep hush-hush.
The truth is that, while female orgasms take some effort, they aren't complicated — if you understand what penises and clitorides have in common.
In porn, just a few ways to center female pleasure and orgasms include:
Incorporating more enthusiastic cunnilingus and focused fingering
Clitoral rubbing or using toys during penetration
Performers working only with those they are genuinely attracted to
---
2

Sexy men and sexy women
Speaking of attraction, it's not exactly a revelation that women in porn are often chosen for their looks, while for cishet men, there tends to be tunnel vision around penis size.
There's room for that (pun not intended) in Bellesa Plus's "Big Cock" category. And there's room for women who would prefer perusing the "Hot Guys Fuck" channel or "Hot Guys" category. (In Bellesa Plus's words, "The babeliest of the babeliest.")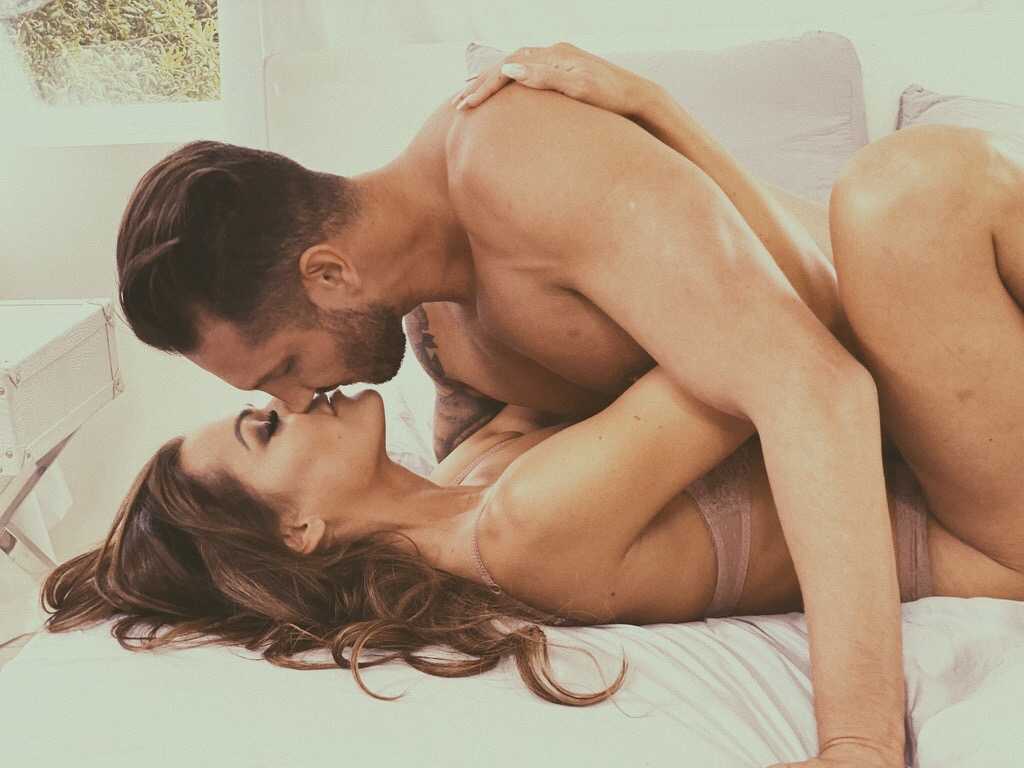 It's also not a mystery to me why androphilic women love queer porn
Men in gay porn are chosen for their looks; we often get to see more than one cute guy at once!
Woman-on-woman porn incorporates more cunnilingus, fingering, and toys (including outside of strap-on play)
---
3

A variety of steamy scenes, channels, and vibes
There's a common misconception that porn for women is artistic or sensually soft with lots of kissing and eye contact. Some of it is, but that's a sliver of the selection on Bellesa Plus's woman-oriented streaming service.
There's plenty in their "Passionate," "Rough," "Bondage," and multiple group sex categories, too — to name a few.
Bellesa Plus calls itself the "Netflix of Porn." With over 50 premium porn channels and 3 video updates per day, it's not hard to see why. You get to sample a little of everything from major studios.
Here's a peek at what you get with Bellesa Plus
Bellesa Films and Bellesa House, directed by Jacky St. James from the female gaze
Over 600 erotica stories, including audio porn
Amateur porn and features with a gonzo feel
And yes, some artsy, "high-end" flicks

E.g., from SinfulXX, Scarlett Revell, and Lightsouthern
AVN and XBIZ award-winning names you might recognize
Performers: Asa Akira, Manuel Ferrara, Tori Black, Cindy Starfall, and more
Mason/Sam No (XEmpire porn network: HardX, LesbianX, EroticaX, AllBlackX)
Greg Lansky (Vixen, TUSHY & TUSHYRaw, Blacked & BlackedRaw, Deeper)
All in all, Bellesa Plus isn't just soft smut for women. But they curate their collection more closely to align with trends in what women want — for a more equitable excursion.
That includes both the content itself and the presentation.
---
4

Diversity without fetishization of fat people, POC, or ages
Porn titles on tube sites are so LOUD AND SPECIFIC — and the marketing tends to zoom in on anything that makes a female performer "Other."
If she's a woman of color, she may be relegated to the "Asian" or "Ebony" categories and hardly featured elsewhere. Titles featuring petite women are conflated with "Teen" porn. And, in the words of my fellow blogger, Submissive Feminist, "Fat women are unseen in videos that aren't titled degrading things like, 'PAWG (phat ass white girl) chubby titty fuck.'"
Race and body build aren't experiences I can safe-word out of. It's okay to have a "type" — but with how people who look like me are marketed, mainstream porn sites often feel like I'm dragged into a kink or fetish that I never consented to. It's quite unwelcoming for women of color especially. (And yes, that applies to the performers, too.)
Bellesa Plus doesn't use fetishizing language. They just let hot people be hot people in the thumbnails. Women of color are subjects of joy and pleasure.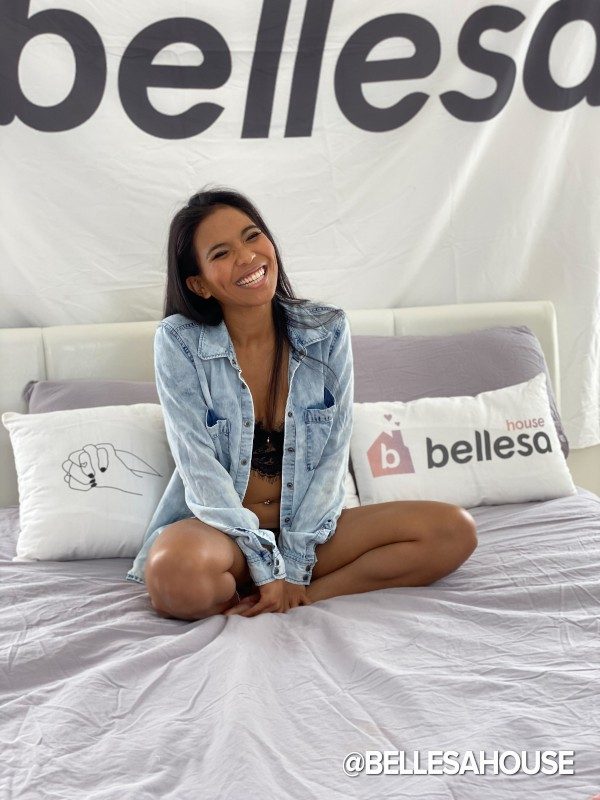 ---
5

Content warnings for potentially off-putting material
When I asked my female Instagram followers, "What do you want to see less of in porn?" a recurring response was "gaping close-ups." Those shots turn many women off — and a lot of women find them hot when done right.
As with any other polarizing kink, consent is critical.
I'd love to see porn websites with warnings and timestamps for common triggers or squicks — a bit like MPA ratings and IMDb "Parent" Guides, but for adults. (I put "Parent" in quotes because such an index is helpful for anyone who wants to avoid certain scenes.)
Or, tag the content and let users filter out what they don't want to see, e.g., ATM, Asian fetishization, and step-sibling roleplay.
The following courtesies can coexist
Don't yuck others' consensual yums.
Let people opt-out at their discretion.
That brings me to my next point…
---
6

Transparency about what happens behind the scenes
Watching porn isn't just about me — it's about the workers whose labor I'm consuming, too.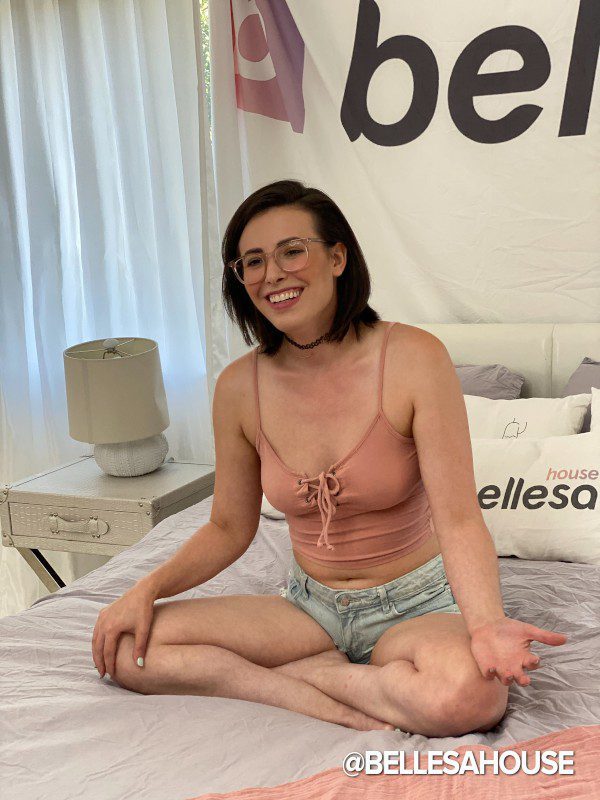 Consider the following questions when looking for porn:
Did they consent? Are expectations and communication clear? Can workers call "cut" during a scene?
Is there diversity both in front of and behind the camera?
Are the workers paid fairly?
Are their health, comfort, and pleasure crucial to the work environment?
Are women the subjects of pleasure?
Bellesa can say "yes" to all these questions, and that's just a baseline for what makes ethical porn.
---
Porn for all: sliding scale payment system
Porn can meet such ethical standards, cater to women, and still be affordable.
Subscriptions to Bellesa Plus start at just $1/month, though you can unlock perks at higher prices:
$5/month – 4K video quality
$8/month – multiple devices logged in at once
$10/month – early access to Bellesa House and Bellesa Films
$20/month – get one subscription, subsidize someone else's, and get $10/month of Bellesa Boutique toy store credit
$35/month – free dual stim air pulse toy!
Billing is monthly, and you can cancel your subscription at any time with one click.
---
Let's be transparent where I stand, though
I want Bellesa Plus to succeed. I want to enjoy a wide range of high-quality smut and pay for the performers' labor without:
Constantly squinting through the male gaze
Wading through racist or otherwise fetishizing descriptions
Feeling self-conscious about my body in general
Seeing ads. Ever. No creepy banners, pop-ups, cross-platform promos, or browser hijackers that redirect all your Google searches
Even purely from a selfish perspective, the price I initially chose for a Bellesa Plus subscription was a tiny one to pay.
When I also consider the ethical concerns around porn, I'm willing to pay even more.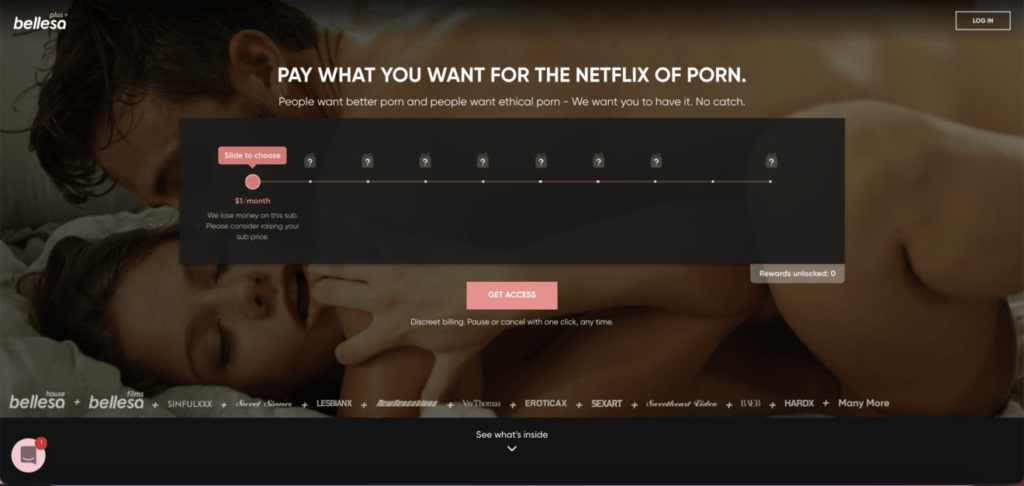 Bellesa Plus is just one place to consume ethical porn. Another fantastic way to support the workers is to pay for their content directly, e.g., OnlyFans and ManyVids — especially if you want something more specialized.
I want Bellesa and other smutty content creators to show that:
Millennials and Gen Z can and do care about sex workers' rights
You can market diversity and representation without being outdated and gross
"Porn for women" isn't just some obscure niche — there very much is demand for it
Yes, Bellesa Plus sponsored this post — and, after I checked out their service, I'm sticking around and will keep subscribing.