Emojibator Chickie review: chick emoji clitoral suction vibrator
I've heard of isolated incidents of clitoral suction toys making users bleed. The rumors sounded distant, like urban legends or stats that I'd never personally encounter. It wasn't until I tried the Emojibator Chickie that shit got too real.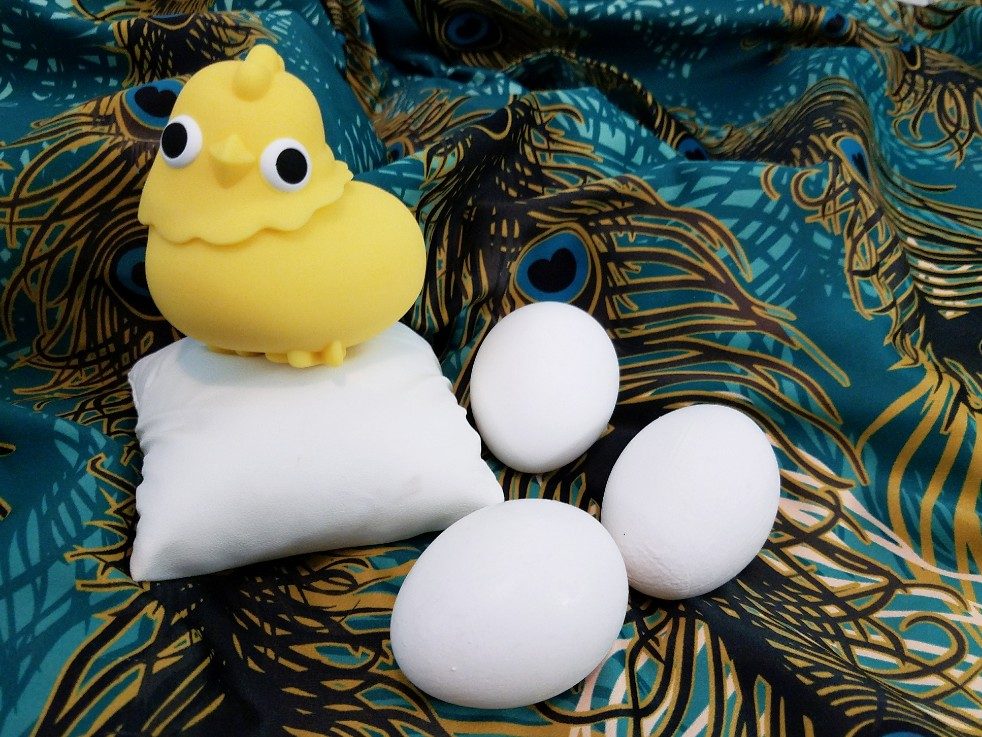 My cervix paid tribute for my review of the vag-shocking Impulse Intimate E-stim Wand. And with the Emojibator Chickie, it was my clit's turn.
Unlike the Womanizer and Satisfyer pressure wave toys, which pulse the air in the chamber back-and-forth, the Emojibator Chickie offers one-way clitoral suction. That makes it unique among toys I've tried, but that doesn't make it useful.
"The Butt Chicken" a.k.a. the Emojibator Chickie
My fellow reviewers call this toy The Butt Chicken for a reason. About 25% of this THICC chick's body is booty. It's quite the opposite of what people imagine when they think "chicken legs." (I'm not ashamed to admit that I Googled, "can chickens do squats?" But what is Google's purpose, if not for asinine inquiries you're too embarrassed to ask a human?)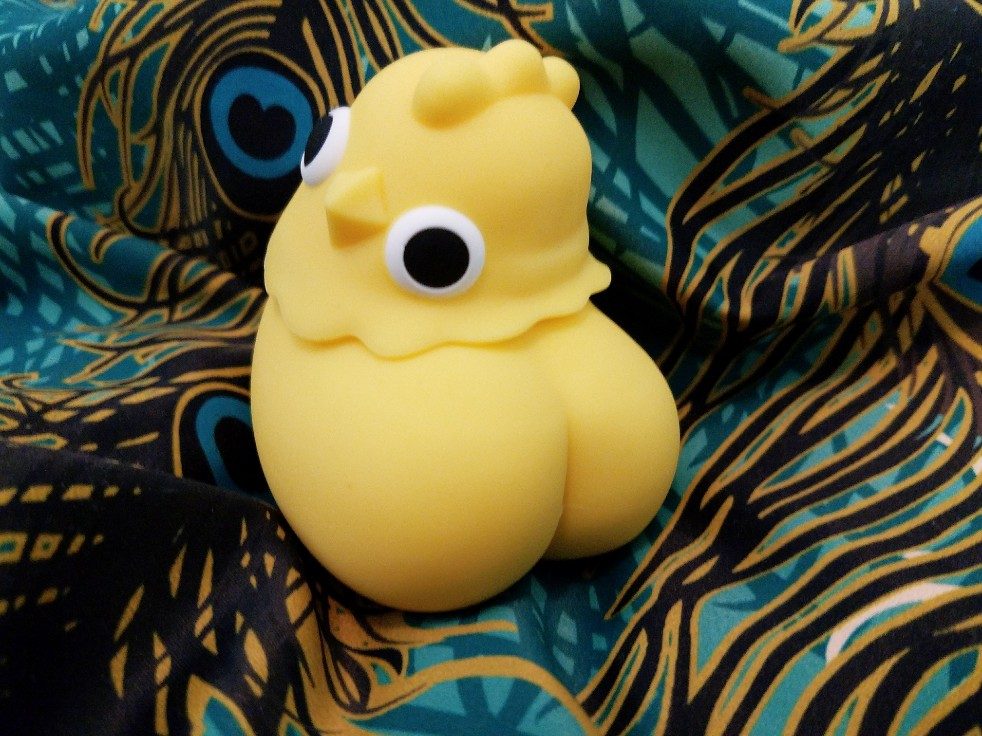 It's not canon to the chick emoji, as far as I know. But there's no denying that it sparks joy in my heart to view this lopsided creature and behead it to expose the clitoral suction nozzle. Ah yes, nothing sexier than a toy where you shove a severed neck against your bits. I laugh at everything about the setup.
The Emojibator Chickie's overall frame is true to size. Dainty and only a little bigger than a large chicken egg, it's remarkable how something so cute can be so menacing. Even its eyes, which look in slightly different directions, are more endearing than anything else.
I stroked the silky-smooth matte silicone and examined the details. The Emojibator Chickie is still adorable from every angle. Three bumps on The Chickie's head comprise its comb. On its feet are two control buttons: one to turn it on and cycle through the vibrations, and the other to cycle through the suction.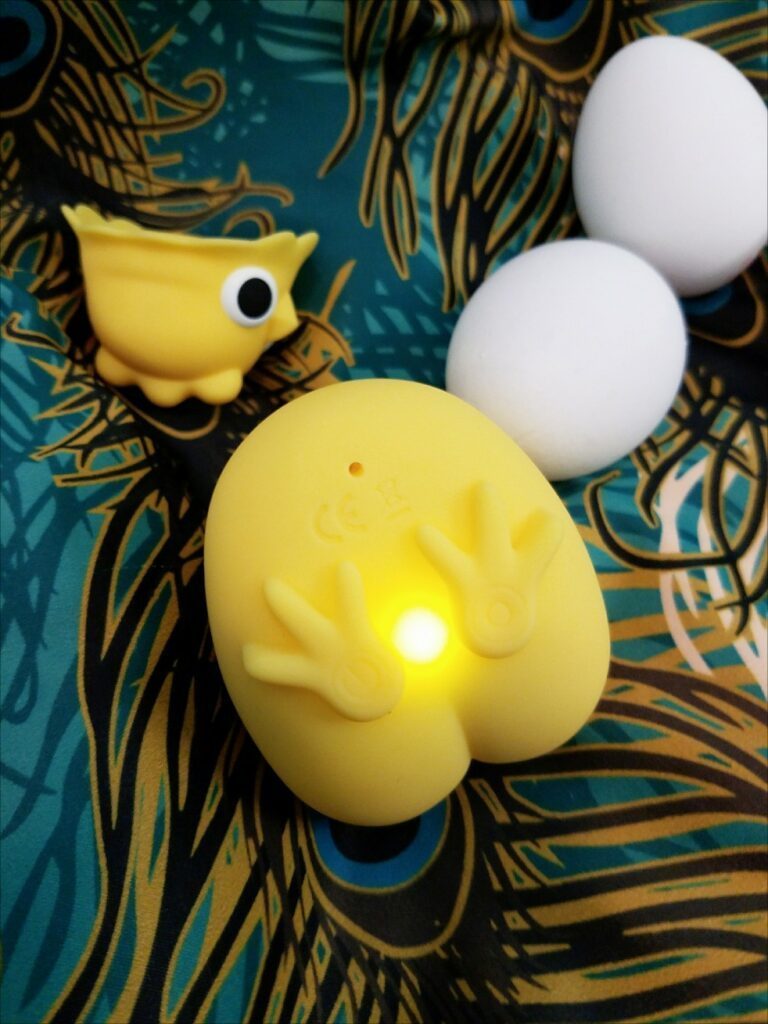 Emojibator Chickie vibrations
The Emojibator Chickie's cuteness ends once I hold the "on" button. I wouldn't pay $89 for the Chickie.1 I wouldn't even pay $29 for it. Not when The Chickie's vibrations are buzzier and weaker than the $24 VeDO Bam Mini.
At least the Bam Mini is powerful enough for me to get off on a pattern because the tip is pointy and the vibrations are concentrated. Even an electric toothbrush has that going for it. The Chickie's motor, meanwhile, is in its round AF rump. And there's nothing left by the time the vibrations travel to The Chickie's comb, which is what I was more looking forward to using.
The Chickie's vibrations are useless. I could have a shitty orgasm with them during an otherwise good day, except attempting that would put me in a worse mood. It's a pity that the Chickie can't compare to a cheap bullet that costs less than a third of its price. That alone is enough to earn two X's on my list of sex toys I own.
Worst sex toy I've ever tried
But it gets even more dismal— the Emojibator Chickie is perhaps the worst sex toy I have ever tried. The bare minimum of a sex toy that doesn't suck (no pun intended) is that it doesn't cause me physical pain.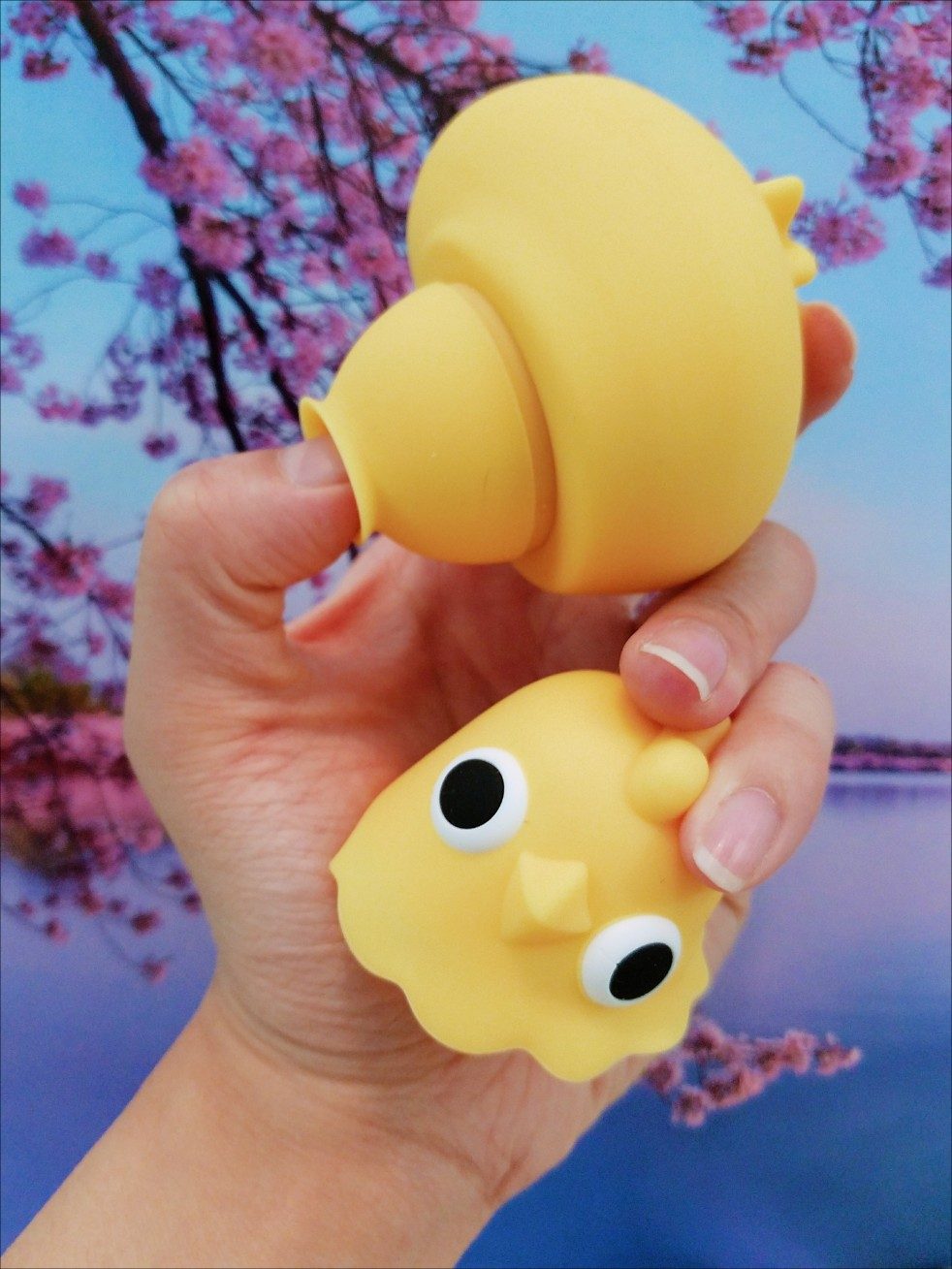 Sure, the Chickie is body-safe and not porous, but using its suction feels like putting my clit in Satan's butthole. Not in a kinky way, but in a fire and brimstone way.
My lippy clitoral hood vs. clitoral suction toys
Clitoral toys like the Emojibator Chickie work with the assumption that your junk can fit inside the suction nozzle. I don't consider my clitoris large, so that has never been an issue for me with the Womanizer Classic or Satisfyer Pro Plus Vibration.
If anything, my clitoris itself is on the small side. My clitoral hood, however, is super fleshy, and that doesn't jive well with the Chickie. Your anatomy might be a better match, but even in that case, I'd recommend you stay away.
Think of the suction nozzles' interiors as funnels. The Chickie's is a shallow funnel with a very narrow and tight stem. The Womanizer Liberty's funnel cone is a little deeper and with a substantially wider stem than the Chickie's. Maybe three or four times as wide. Its stem is also long enough that my clitoris running out of space isn't a concern for me.
The definition of "fucking ugh"
With the Chickie, there's just about enough room to fit my clit and part of its hood. Initially, the suction does nothing for me. Maybe it's not sealed correctly? Nope, it's undoubtedly latching on. I adjust the angle a tad and feel a sharp, abrupt pain in my clit. As if The Chickie's suction is trying to pull my clitoris against (or into) the funnel's narrow stem.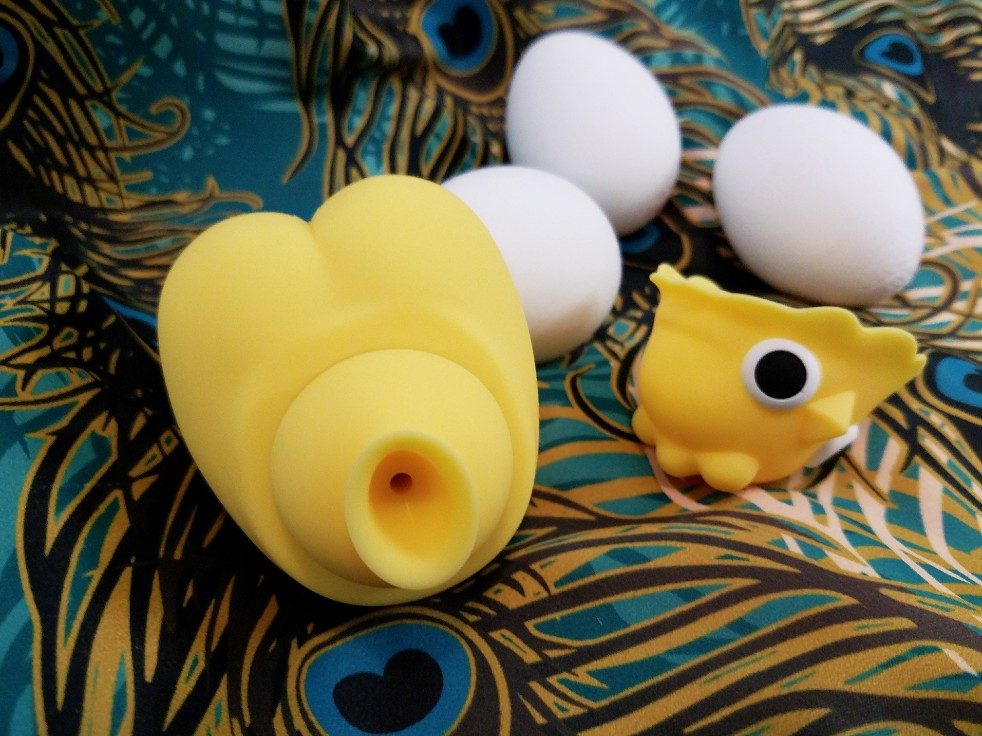 At best, the suction is useless and loud. Like a buzzer or an old flip phone's vibrations rattling against a hard table. If you thought the Chickie would be a discreet clitoral toy, you are sorely mistaken. At worst, the sharp angles inside the "funnel" feel like a tensely toothy blowjob.
Yeah, I like pinpoint pressure when applied over my clit hood, but hell to the no if it's directly against my clit, especially with no lube. If I were a Bad Place demon torturing humans, I'd be delighted to reverse-engineer this and pair The Butt Chicken with some Butthole Spiders.
Emojibator Chickie Cherrypub Bluetooth app
But wait, there's more. Check out this delightful page of the instruction pamphlet. "No man or woman is worth your tears, and the one," the first screenshot reminded me. And those graphics, though. I've come pretty fucking hard with the VixSkin Gambler, but I don't think I've ever come hard enough to sprout a mustache.
"When connected, there are 3 different play method, click anyone you like to start the joyful journey. Click 8 modes to control vibration and suction on Cherrypub APP"
The app has 2.8 stars in the Google Play shop. I didn't take that as a good sign until I read the negative reviews. The app wouldn't connect to the toys, they said. My heart beat a little faster. Could it be? Will it not connect to the Butt Chicken?
Sure enough, the Chickie wouldn't pair with my phone app. YESSSSSS! I don't have to continue using this fucking thing!
My verdict on the Emojibator Chickie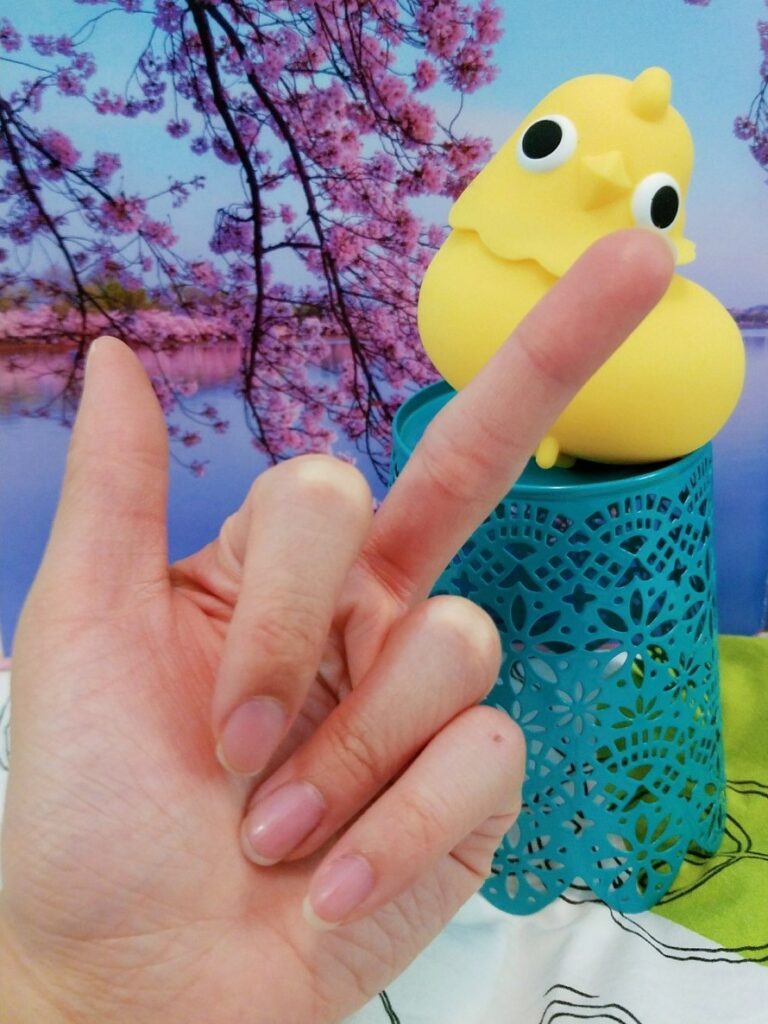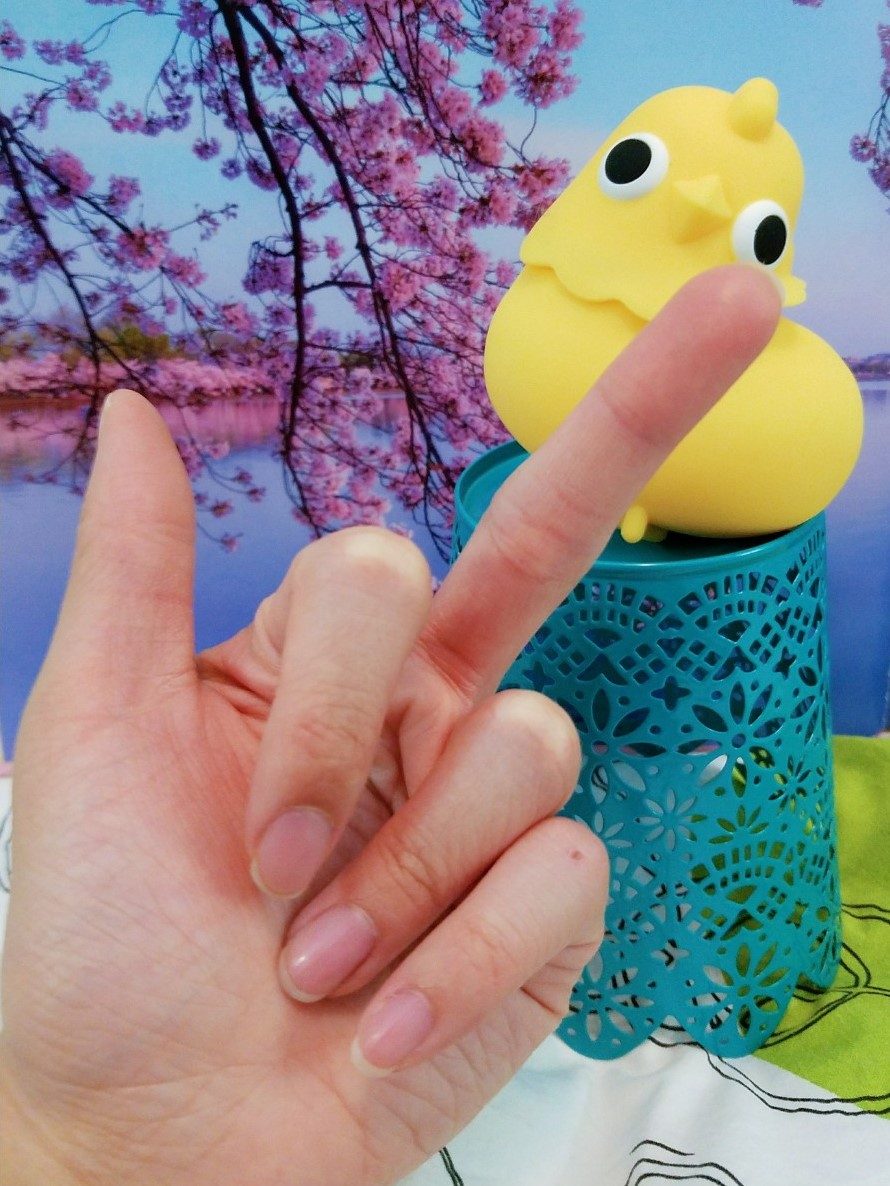 The Emojibator Chickie is an overpriced gag gift— cute enough for me to keep, but too expensive for me to recommend my readers buy, even if only for the shiggles. It's something I'd enjoy taking photos of in the shop to show to a friend. But I'd never actually buy it.
For less than half of The Chickie's price, you could buy a Satisfyer Pro Traveler. Better yet, get a Satisfyer Pro Traveler and a Maia Jessi. You could even throw in an I Rub My Duckie if you so eagerly want a sex toy that's cheap, kitschy, and sex geeky. And the total would still be less than the price of one Emojibator Chickie. All three toys are petite and discreet (as is everything on this list of sex toys that fit inside my sunglasses case).
I don't buy my sex toys merely to look at their cuteness. Moreover, I don't buy clit toys that teach me pain. And to the Emojibator Chickie, I say, "Thank u, next."
---

Great news! SheVibe pulled the Chickie from their shop after I posted this review. You're welcome.
Footnotes