SelfDelve veggie dildo reviews: eggplant, curved cucumber, fly agaric mushroom, and pepper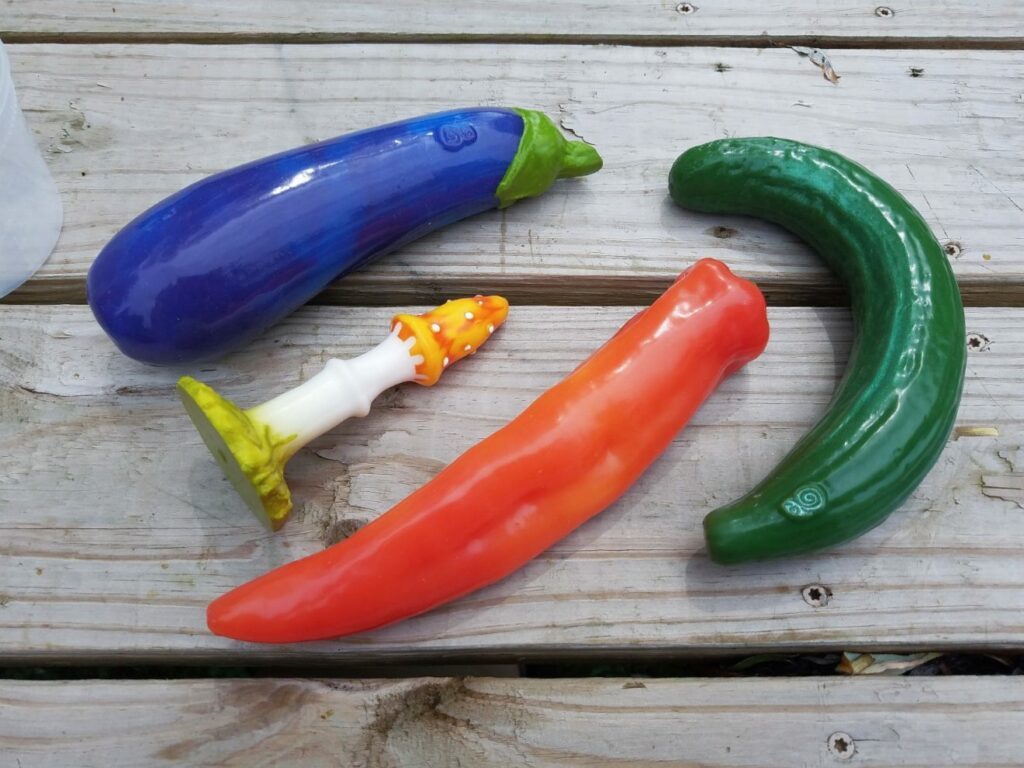 There's no shortage of phallic fruits and vegetables. Perhaps the most obvious example is Millennials' ubiquitous recognition of the euphemistic eggplant emoji.
Unfortunately, the grocery store isn't the best place to buy hygienic insertables. Produce is porous and houses microbes from the soil where it grows. There's only so much that washing a cucumber can do to remove germs!
That's where SelfDelve's veggildos come in. They're cast in silicone— many from molds of actual fruits and veggies. And thanks to their material, you can boil and bleach to disinfect them.
The result is all of the novelty and vibrant color with none of the worry. Here are my thoughts on a few of SelfDelve's unique dildo and plug designs.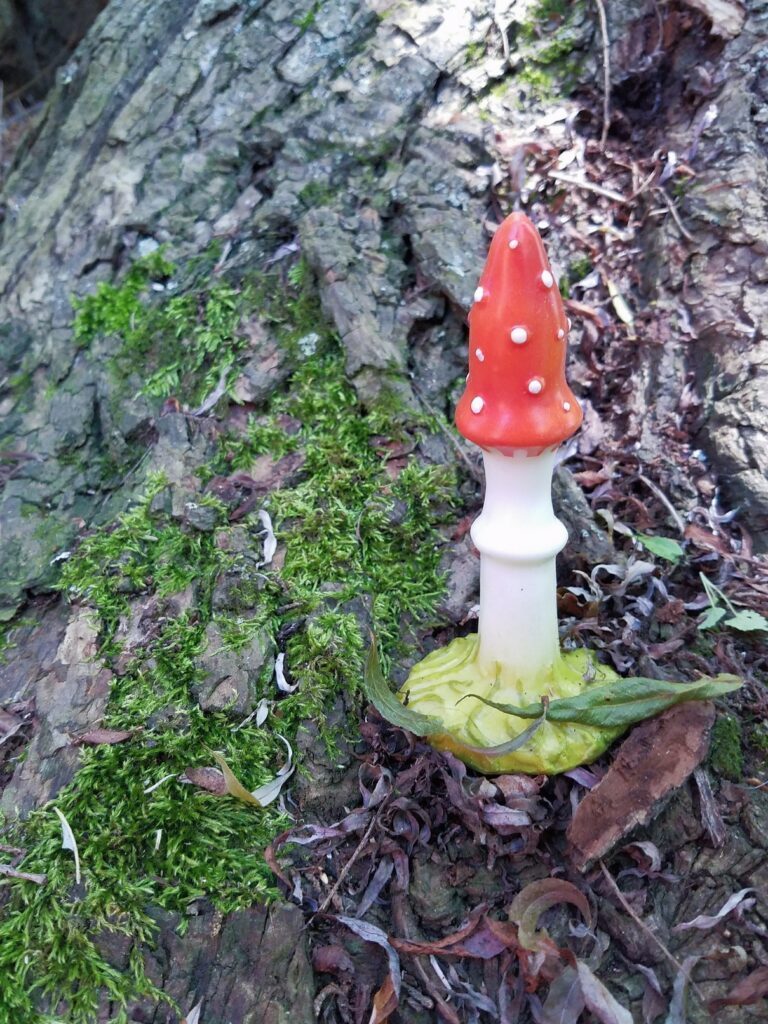 You can wear this slender Amanita muscaria-themed dildo as a plug, but I don't think that does justice to the subtle textures:
the raised white dots
the cap/"corona"
the defined ring on the stem
At 5″ long and 1.1″ max-width, the SelfDelve Fly Agaric is a match for those who want tactile stimulation rather than deep pressure.
My vagina is insatiable when it comes to size and prefers smooth surfaces, but my butt is the total opposite. And for that, the Fly Agaric Butt Plug is perfect!
The anal opening is densely packed with Meissner's corpuscles, or fine touch receptors, making it even more responsive to the silicone's landscape.
As such, this mushroom's dots offer just the right amount of stimulation for me: discernible, but not so defined that they're irritating. If you like sharper textures, you also enjoy the subtle "pop" from the corona and ring edges.
Either way, I find that small thrusts maximize this dildo's impact. The SelfDelve Fly Agaric is on the dainty side, but I don't see it as lacking. It's a fun next step up from a first plug or dildo.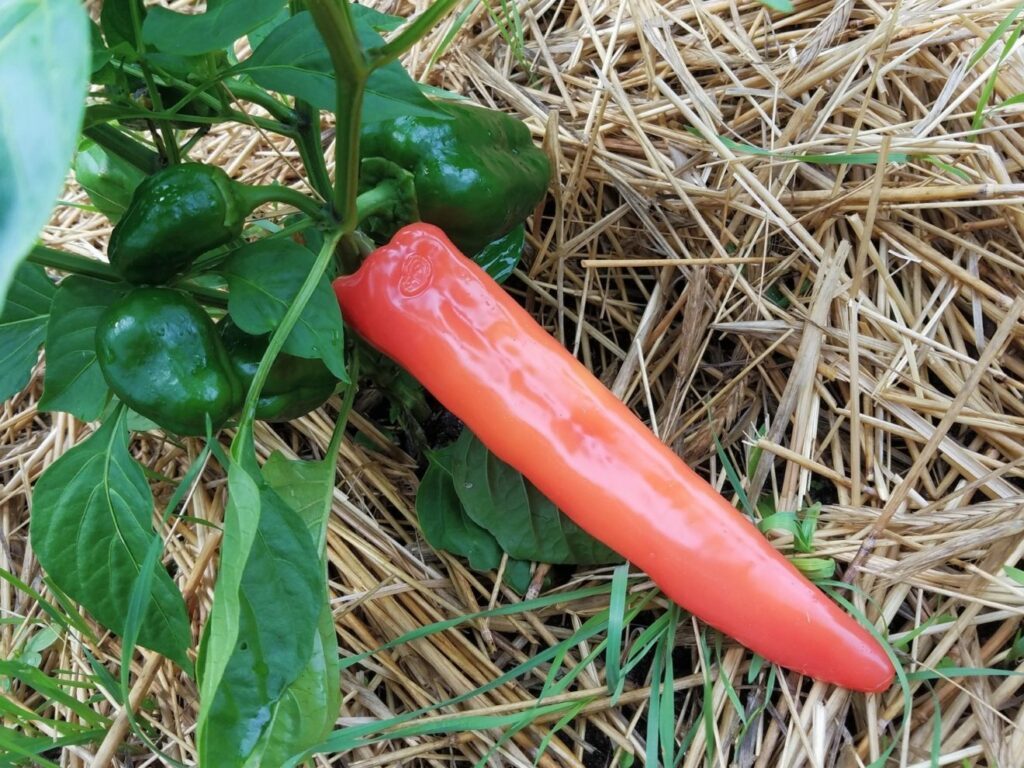 The SelfDelve Pepper's triangular body is unconventional in a dildo but deliciously girthy (2″ wide!) and twistable. It's smooth and glossy, stimulating with its big and bold edges. If you enjoy:
fingers swiveling back-and-forth inside you
a nice stretch
ample pressure with little friction
…then you'll love twisting this dildo against your front wall.
Despite its 8″ length, I much prefer using the SelfDelve Pepper for the shallower parts of my vagina. The pointy tip evades my cervix, fitting in front of or behind it without massaging it. I prefer to thrust something more bulbous to fill my deeper erogenous zones.
There's no curve or protruding head, so this dildo isn't going to hook behind the pubic bone; don't expect that kind of G-spot stimulation. But if your internal clitoris and urethral sponge are pleasantly sensitive on the pubic bone, like mine, the SelfDelve Pepper might be for you.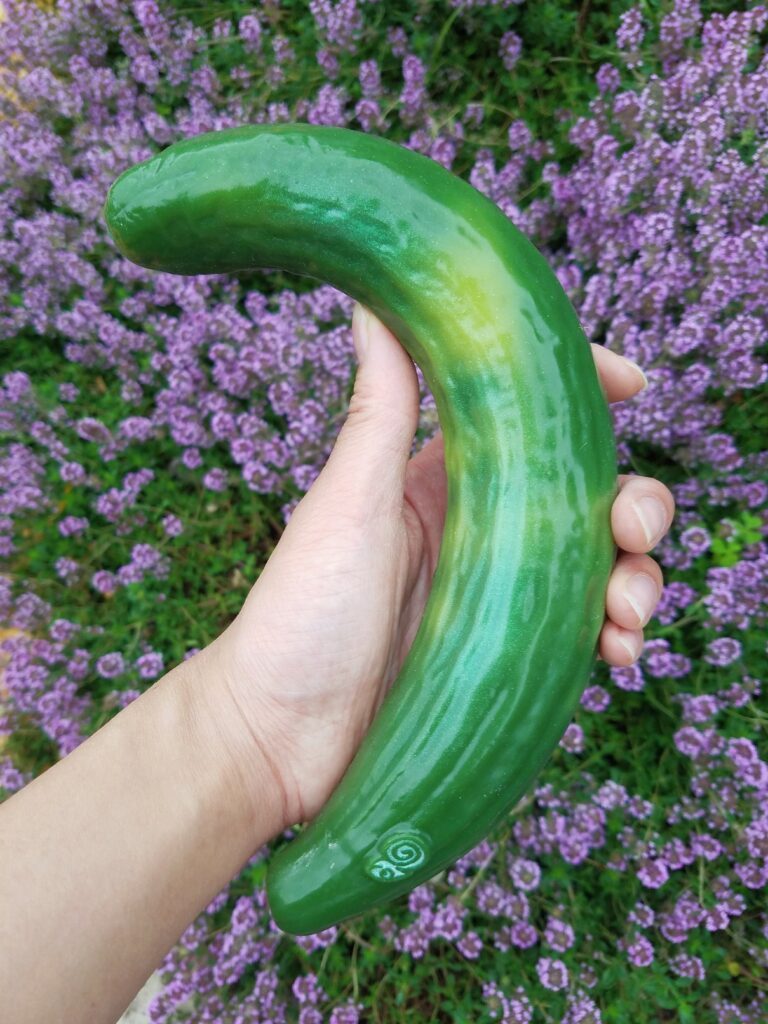 Okay, the SelfDelve Curved Cucumber dildo is one of my new favorites! The curvier end is deliciously G-spotty, while the shaft is flexible, allowing for deeper front wall stimulation.
It's super easy to aim, whether I want the curve to point forward and away from my cervix, or pressed up against my cervix to massage it. And if I still don't want as steep of a curve, that's okay— I can use the other, relatively straight end.
The 1.6″ girth is above average without sliding into Size Royalty territory. And the 10.6″ length is another feature that allows for intuitive maneuvering. When one end is inserted, the other can be used as a handle.
Whichever internal hot spot I want to charm, the Curved Cucumber can get it. The other veggildos on this list are specialists, and the Curved Cucumber is the all-arounder. I have nothing negative to say about this dildo.
The Curved Cucumber is also (subjectively) the prettiest of the four. SelfDelve's veggildos are all thermochromic, meaning that they change colors with heat. But the Curved Cucumber also has pearlescent shimmer mixed in, emphasizing the subtle textures. It's a feast for the senses.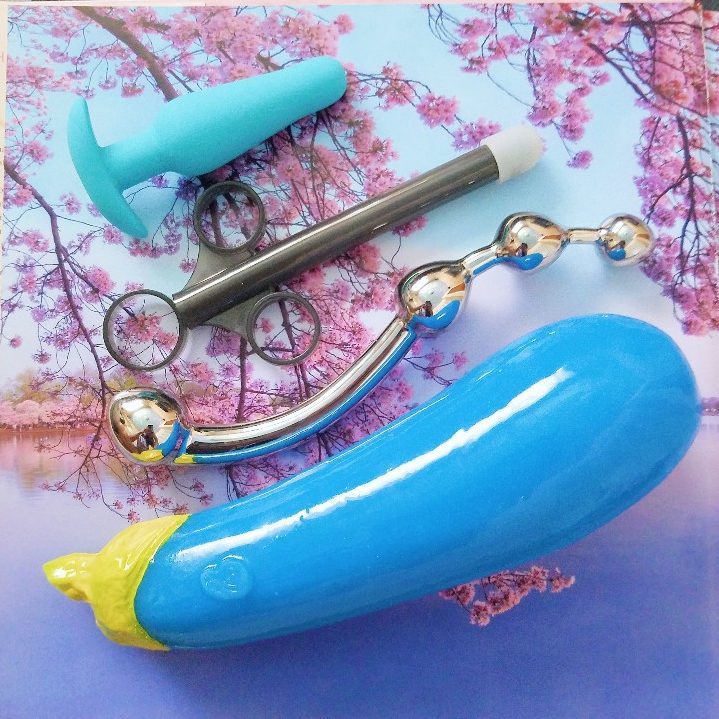 The SelfDelve Eggplant is one of the fattest dildos I own, with a maximum girth of 2.4″. It's a blunt insertion and not for the faint of vagina. The shaft doesn't have much of a curve or bulb; instead, there's a gradual swell.
But it melts my front wall into an array of heart-eyes emojis. The reason lies in the silicone density. As mentioned in my SelfDelve Eggplant review:
It's squishy enough to conform to my pubic bone's dip and tessellate against my G-spot, while fat and firm enough to give my G-spot intense resistance.

And for deep penetration? My A-spot and cervix are pleased. It's not often that I love a dildo for both G-spot stimulation and deep penetration, but the SelfDelve Eggplant ticks all the boxes.

Once it's in, there's no escaping the pressure and the bulging forward tilt. Perfect for when I'm craving something exceptionally thick, and more massive than the Vixen Randy, but just a bit less intense than the VixSkin Gambler. Many users will find this dildo too girthy for deep penetration. For me, that's not a concern, since my A-spot is a bit shallower than my cervix.
I originally wanted an eggplant dildo just to have an eggplant dildo. However, I ultimately enjoyed the SelfDelve Eggplant's intensity far more than I thought I would. I couldn't have asked for a better balance of stretch and silicone squish. Read my full SelfDelve Eggplant / Aubergine review here.
Wrapping it up!
SelfDelve's vegetable dildos go beyond being visually silly and fun— their shapes are functional and thoughtfully designed. They work.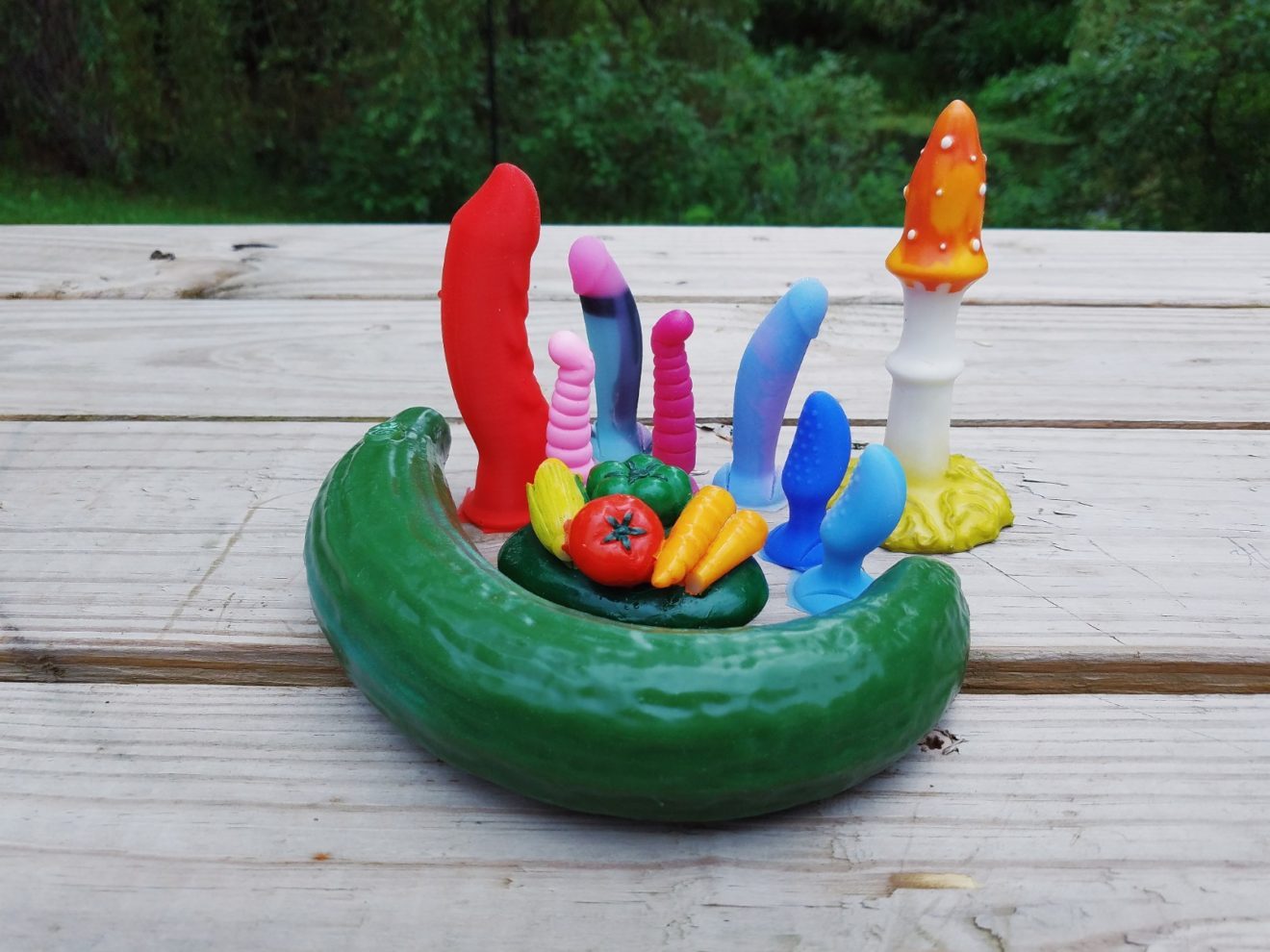 The diversity in SelfDelve's collection reflects not only the beautiful variation in plants but also in how different our preferences can be. I like how there's a little something for almost everyone:
…and so many others. Check out Spectrum Boutique's full selection of SelfDelve's silicone sex toys.
---
[This article is a repost with some edits. I originally wrote it for Spectrum Journal.]