Fun Factory Volta review: pinpoint flickering "tongue" vibrator
The first five lines in my notes about the Fun Factory Volta read:
Those three letters summarize it: HOW? Its shape is shockingly effective, with a rumbly motor that indulges my cravings for both pinpoint and broad external stimulation.
It's not that I didn't expect to like the Volta's sharp edges. I am, after all, a pinpoint princess who wouldn't dream of traveling without her Zumio. I lauded Kip by Dame Products, imagining using its tip to apply eyeliner wings. But Kip and Zumio are only a little flexible— nothing like the Volta's fluttering flaps.
I wasn't expecting something so yielding to be such a game-changer!
Other vibrators that have made me squirt
Until the Fun Factory Volta, only one toy could consistently make me squirt: the mains-powered Eroscillator. Yeah, I've ejaculated once with the Velvet Thruster Jackie. And a handful of toys have gotten me close, like the Zumio, Magic Wand Plus, and Hot Octopuss Jett. Every toy mentioned in this paragraph is a powerhouse and among the best of its category. But as far as rechargeable clitoral vibrators go, the Volta is the only to open the floodgates.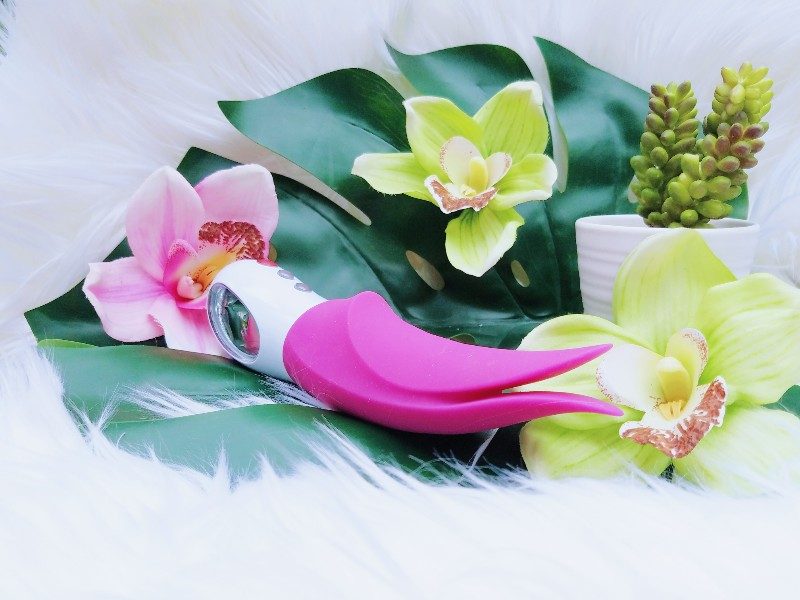 Hence the first line in my Fun Factory Volta review notes: I. HAVE. DIED.
Remember: I am a cervical orgasm connoisseur. Deep penetration and hard poundings with elephantine phalluses are what I live for. Clitoral stimulation alone seldom satisfies me to this extent. There are clitoral vibrators that get the job done, but then there are those that can knock me out.
With the Volta, I fucking need to catch my breath. And take a nap afterward, when I've somehow decided to stop using it. And set aside the squirt-soaked laundry. (As we say in the midwest USA, "Ope!") That speaks volumes about Fun Factory's G5 motors!
What makes the Fun Factory Volta stand out?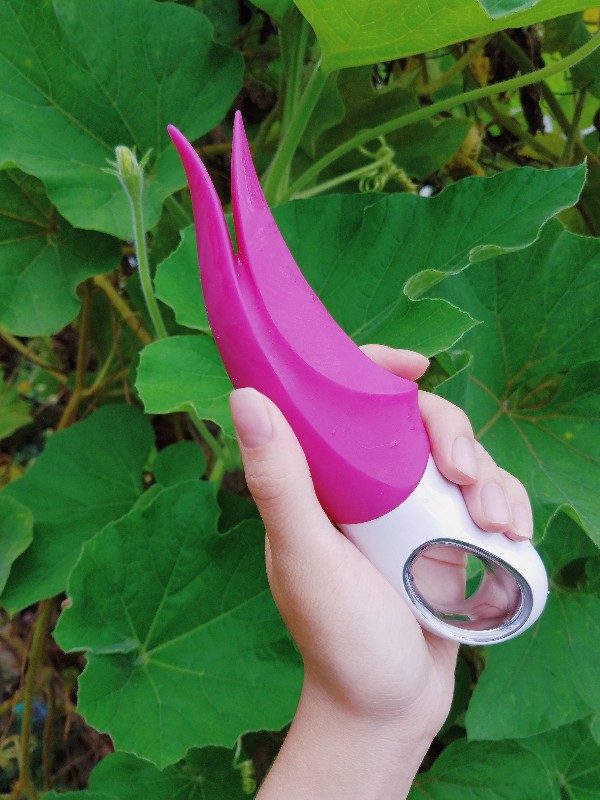 There's no shortage of insertable toys I've enjoyed from Fun Factory, like the Stronic Real and Stronic G. But their external-only vibrators and mini-vibes had historically only been good— nothing less and nothing more. The Laya II can't measure up to the Volta's tier: "HOLY SHIT, YOU HAVE TO TRY THIS OUT! YOU MIGHT CRY A LITTLE, THOUGH!"
It has the signature slight "VOOM VOOM" bass wobble that I've come to expect from Fun Factory. But the Volta's G5 has a more significant range of motion, more strength, more speed options, just so much more than the Laya II or Darling Devil. All funneled into potent, pinpoint perfection.
There was nothing like the Fun Factory Volta when it first came out.
Other split or tongue-like vibrator designs existed, but they largely lacked sufficient motors to substantiate the shape. Moreover, they didn't flicker (contrary to what the Cal Exotics Marvelous Flicker's name would suggest). And they didn't have the Volta's 1 cm range of motion.
For that reason, it's a trailblazer. A wave of fluttery vibrators have come out after the Volta, but as of October 2019,  I still don't think anything comes close. Zalo Hero? Powerful enough for the price and cool, but not "Holy shit." Also, loud. Satisfyer Flower Power? It's an affordable alternative, and the vibration quality is okay, but it can't compare to the Volta. The Fun Factory Volta is $140, but "You get what you pay for" applies here.
A versatile AF vibrator for external stimulation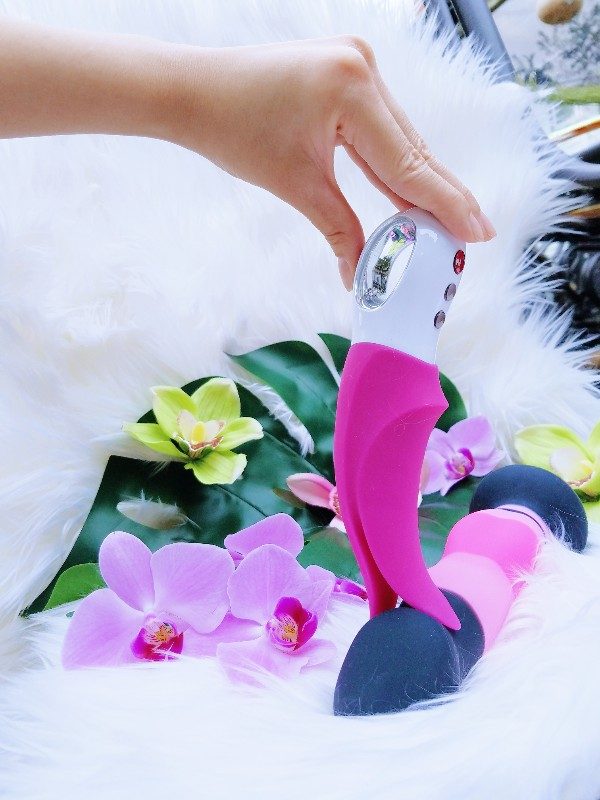 The Fun Factory Volta's flickering flaps specialize in pinpoint vibration, but let's not forget that the motor's placement allows for broad stimulation, as well. I can use the wider, flat area below the Volta's tips if I want pressure against more of my vulva. Unlike other G5 toys, the Volta's body isn't buried in especially thick silicone that dampens the vibrations.
My favorite way of positioning the Volta is with both tips fluttering over the hood on my clit's right side. If your clit's a leftie, you can do the same on your preferred side, as well. I also have the option to splay the "tongues" apart to surround my clitoris. Or around a partner's penis, especially under the frenulum. (Note: for a vibrator designed explicitly for penises, consider Fun Factory Manta, Hot Octopuss Pulse III, and Hot Octopuss Jett.)
The Fun Factory Volta delivers the perfect type of power for me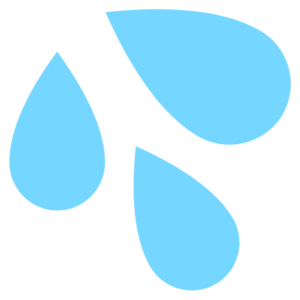 The tips' back-and-forth movement shines best when there's only light finessing. As with the Zumio, the Volta's range of motion decreases the more pressure you apply. They're both rumbly oscillating toys. So why is it easier for me to squirt with the Volta than with the Zumio?
Part of it is that the Zumio's relatively firm stem feels harsh in comparison to the Volta's flexible, tongue-like flaps. I still find that the former serves as an "instant orgasm" button for me, but it more often feels harsh after orgasm. Oversensitized, I reflexively tense up and back off with the Zumio (and similarly with the Magic Wand).
With the Volta, there's a sense of comfort as I pull it away the slightest bit. The vibration maintains its sharpness, but I don't want to stop. (The three-button control panel definitely helps.) And as the orgasm builds up, I feel far more relaxed— more likely to let the ejaculate come out.
My verdict on the Fun Factory Volta vibrator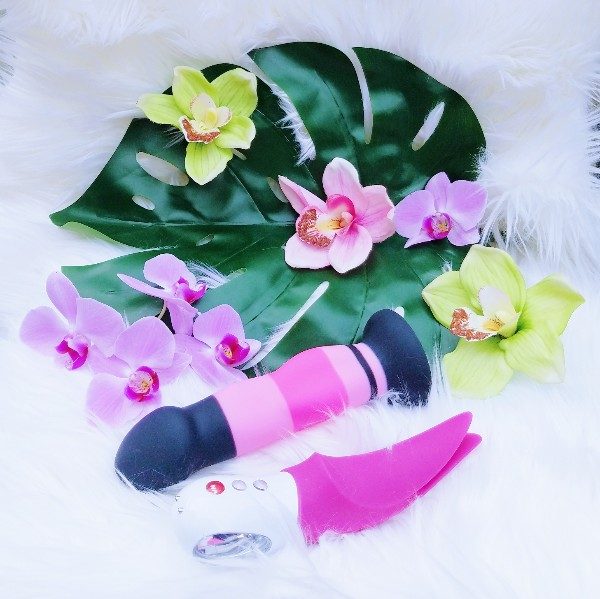 I can't wait to see what Fun Factory comes up with next. Just like their Stronics were genuinely revolutionary, the Volta lives up to Fun Factory's claim of producing a plethora of sensations and does so incredibly well. It combines characteristics of my other clitoral favorites: as targeted as the Zumio and as rich in timbre as the Eroscillator.
After trying the Fun Factory Volta, I feel like I might never review a bullet again.
Give me weird. Give me, "so crazy; it just might work." Never before had I squirted so consistently! Give me soaked sheets and sex toys that elevate my expectations as much as the Fun Factory Volta has.