Lora DiCarlo Sway G-spot vibrator & Tilt plug review
A short summary of my thoughts on the Sway: !!!!!! ljglfjgldfgjldfg hhhnnngggggg AAAAAAAAAAAAAAAAAAA.
And the Lora DiCarlo Sway and Tilt have been my default "go-to" vibrators in my review pile.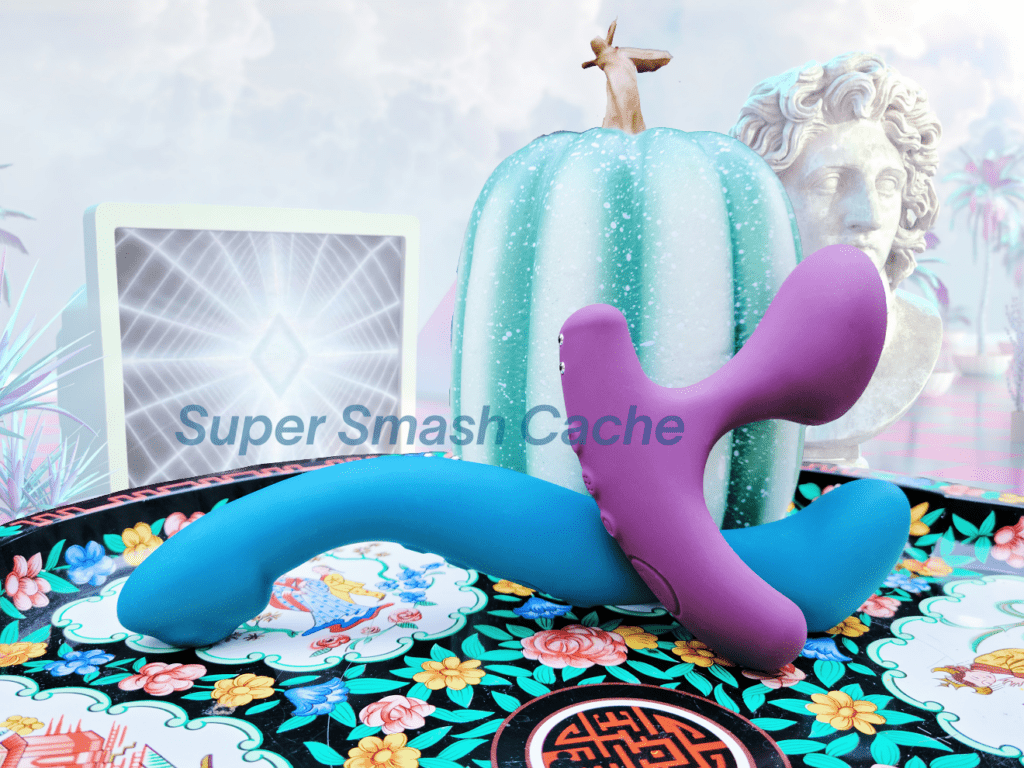 What does that tell you?
Their vibrations are on the rumbly side.
They're versatile in their shape and speed settings
They're quiet enough that I don't worry about others hearing
I could leave this Lora DiCarlo vibrator review at, "They're crowd-pleasers and make fantastic gifts." However, the vibes aren't perfect, and the steep price tag may be a deterrent if you're the one shopping.
Watch me whip (out my monocle) as we investigate whether the Lora DiCarlo vibrators are suitable for you. And if they're not, I have a handful of other recommendations for the best luxury G-spot and A-spot vibrators.
---
This Lora DiCarlo review is packed, so take a goooood look at the table of contents!
---
The motors' vibration quality
Let's start with what the Lora DiCarlo Sway, Tilt, and Drift warming vibrators all have in common: the motors and speed range!
For the most part, the vibrations are rumbly across the 7 steady speeds and 3 patterns. They're not quite as WOW-worthy as some other brands I've tried. Still, the luxury vibrator categorization fits. If you're familiar with other, more established vibrator brands, you might be wondering how LDC measures up.
I consider Lora DiCarlo's vibrator motors a midpoint between LELO and Fun Factory. Both LDC and FF have moderate power and a slight flutter to their vibrations, though Fun Factory's are lower-pitched and more basslike.
If you need a deep purr, you won't get that with the Lora DiCarlo vibrators.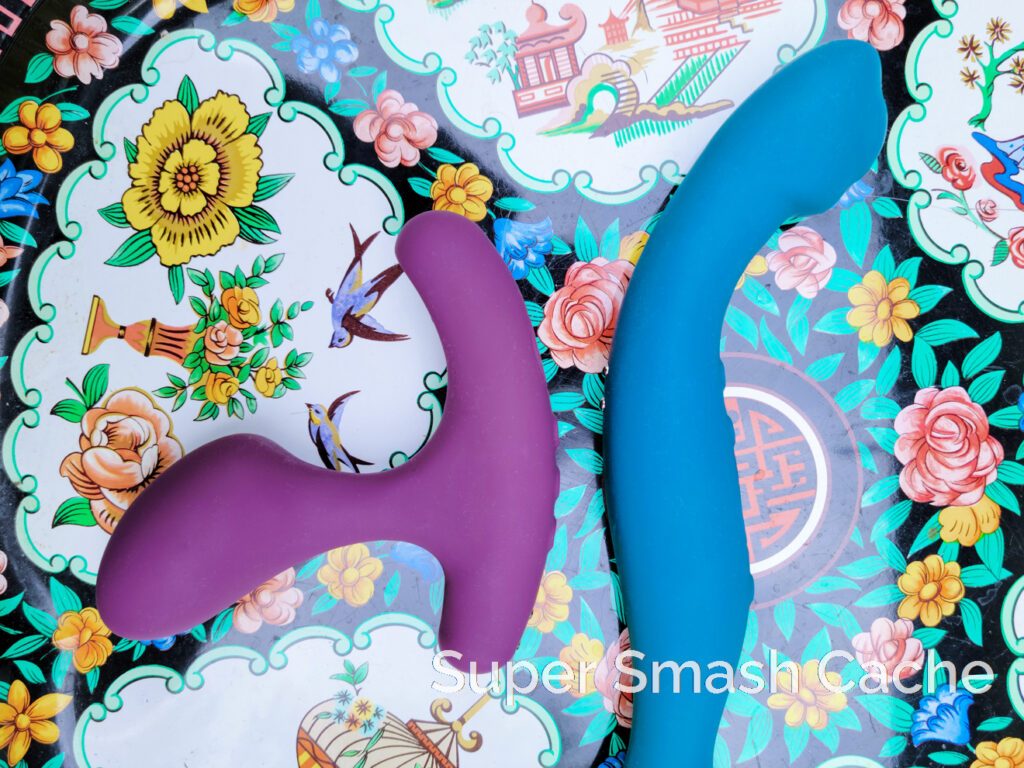 Sway and Drift vibration quality
Here's where they'd fall on my subjective ranking of vibrator quality. The following list is sorted from most gentle to most powerful vibrations:
Warming function
Oh, and the Lora DiCarlo warming vibrators' temperature can rise to 104° F (40° C). It feels nice on my clitoris, I guess, but it does nothing for me internally. I can respect the idea of warming vibrators, considering that temperature play is more the domain of glass and steel dildos. In practice, I'll probably never use the Lora DiCarlo vibrators' warming feature.
---
Lora DiCarlo Tilt warming vibrating plug
Dual motor vibrations
Unfortunately, the flattering rumbliness rankings don't apply to the Lora DiCarlo Tilt's external motor.
The internal one is A-tier — slightly rumblier than the Sway — and more than enough to give me hands-free orgasms. However, the outer motor in the Tilt's long base is puny and useless for me. Heck, it doesn't even measure up to the $25 mosquito VeDO Bam Mini.
I get it: there's less room to fit the machinery, but at that point, I'd rather not have a second motor. It would cut down on production costs and pass savings on to the consumer.
Tilt shape and anatomy alignment
What's worse, the Tilt's external motor doesn't deliver any meaningful clitoral pressure.  And, if I turn it backward, it aims past my butthole and does hardly anything for me. That's the thing about dual stimulators: they're very anatomy-specific, especially if they're rigid.
Is the Lora DiCarlo Tilt good?
To its credit, though, the Lora DiCarlo Tilt is perhaps the rumbliest, most powerful butt plug I've ever tried. So if your intention is purely to find a powerful plug for internal use, I'd recommend the Tilt in a heartbeat.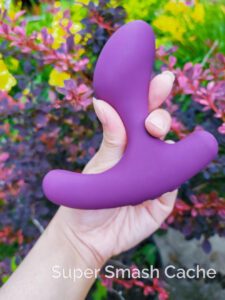 But it's not perfect. I wish the Lora DiCarlo Tilt could inherit the Lora DiCarlo Osé 2's adjustability. Or it could have been a solid, frill-free, vibrating plug at a lower price. As it is, I'm not sure the Tilt merits the price tag for me personally.
Less expensive alternatives to the Lora DiCarlo Tilt
These suggestions are for those who are okay with a little less power if it means saving money.
For a wearable vaginal vibrator, I'd either upgrade to a Lovense Lush 3 or stick to my OhMiBod Esca. If it's pussy plugging I want, that's what the super squishy Uberrime Sensi is for.
If you want a less bulbous build than the Tilt, get Je Joue's Nuo. Or try the We-Vibe Vector for a butt plug with an adjustable vibrating base. That way, you can get a tighter fit against your external junk.
---
How the Lora DiCarlo Sway felt in use
!!!!!! ljglfjgldfgjldfg hhhnnngggggg AAAAAAAAAAAAAAAAAAA
THE FOCUSED TIP AGAINST MY A-SPOT. If you like targeting deep, hard sensations against your front wall, the Lora DiCarlo Sway is perfect for that! Not everyone will enjoy the firmness, but many hard toys are among my favorites.
And guess what else? The flat-headed end works for my G-spot — a feat I credit to its shallow curve, rounded corner, and ovular protuberance.
It's effortless; turn on the vibrations, and it's insta-come time!
Shape and design
The Lora DiCarlo Sway features one of my favorite dildo shapes: a shallow S-curve, Plus, there's one rumbly motor in either end to maximize versatility!
One "head" is a flattened hook with a node on its "face." Such a design allows for both G-spot massage and focusing pinpoint vibrations on the clitoral glans. Note: this end of the Sway is the same shape as the Drift. More on that later.
The other end of the Lora DiCarlo Sway features more subtle undulations and a gradual taper toward the "neck." It's marketed as a massager for the P-spot/prostate. However, this end's slimmer tip also makes it an expert at slipping into the A-spot (anterior fornix erogenous zone).
Lora DiCarlo Sway measurements
Total length: 8.76″
Flat "G-spot" head diameter: 1.06″
Tapered "P-spot" head diameter: 1.18 Inches

Why I chose the Sway over the Drift
The Lora DiCarlo Drift is the "Sway lite," featuring:
A shorter handle and less overall length than the Sway

5.43″ vs. 8.76″ total length

One vibrating end designed for shallow G-spotting
The signature node for clitoral stimulation
…and, perhaps most strikingly, cutting out the bells and whistles allows for a substantially lower price tag ($109.99 vs. $189.99).
What's more, I also had concerns because squared-off vibrator heads aren't as effective for my G-spot.
If the most sensitive part of your G-spot is slightly deeper, just past your pubic bone, you'll likely love the Drift. In other words, if you loved the shape of the Blush Nöje V1 or LELO Ella, you'll adore the Lora DiCarlo Drift.
Personally, since I prefer deep penetration, I'd get more mileage out of the Lora DiCarlo Sway,
---
The Achilles' heel across the board
The elephant in the room, though? The Lora DiCarlo vibrators' control panel.
Four buttons manage the Sway and Tilt:
The LDC logo button toggles on/off when you long-press
Turn the warming function on/off with the three wavy lines
The other buttons, marked with circles, turn the vibrator motors on/off
The Lora DiCarlo Drift's control panel has three buttons since there's only one vibrating motor.
I get that a lot is going on, and the designers reeeaaaally wanted to make warming vibrators. I respect their intentions and that they did their best, and I can still say, "It's just not for me."
The thing about having one button cycle through 10 settings, though, that you can't directly turn the speed down. In other words, if you want to turn the speed down a notch, you have to do one of the following:
Reset to the first speed by long-pressing the "power" button, then click through.

With TEN settings, if you're on on the 6th and want to go the next speed down, you still have to click through 5 settings

OR, loop through by turning it up, skipping past the patterns, and starting over from the lowest setting
AW HAYUULLLL, NO!
In a vibrator over $150, I prefer tighter control in the form of a "down" button.
---
Tl;dr  my verdict on the Lora DiCarlo vibrator line
There's plenty to adore about the Lora DiCarlo vibrators. They're generally rumbly with an excellent intensity range, and the shapes are stellar.
However, these vibes are not for everyone. If the inability to turn vibration intensity down is an orgasm-killer for you, stay away. You deserve better for the price tag.
That aside, if the shape is the most critical vibrator feature for you, it's hard to go wrong with the Lora DiCarlo Sway. Most users will love its versatility — hence why I think it's highly giftable!
For plug lovers, Tilt's internal motor has even more vroooooom, starkly overshadowing the dinky outer one. Don't expect any meaningful clitoral or perineal stimulation, but get it if you want a powerful plug that rattles you from the inside.
I keep going back to the Lora DiCarlo Sway, though. It can perform in a wide range of penetration depths. Rumbly A-spot vibrators aren't exactly standard in Toyland, but the Lora DiCarlo Sway is a fantastic fornical fit. There are so many fantastic reasons why I came within seconds of using it.
---
Other rumbly G-spot vibrators I'd recommend
---
10% off the Lora DiCarlo Sway and Tilt
Use my discount code, SUPER for 10% off sitewide at Betty's Toy Box.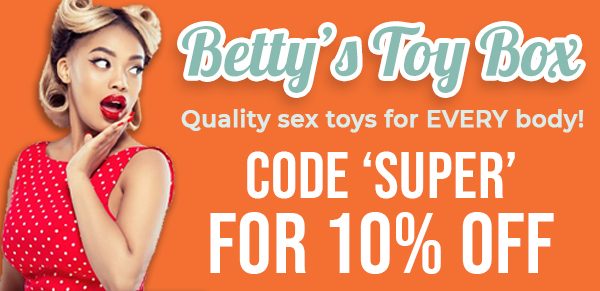 Thank you, Betty's Toy Box, for sending me the Sway and Tilt!
Affiliate links were used in this post, giving me a commission when you purchase through them — at no extra cost to you.
For more ways to support me, see the other shops I'm working with and use my sex shop discount codes!