VeDO Bam Mini bullet vibrator review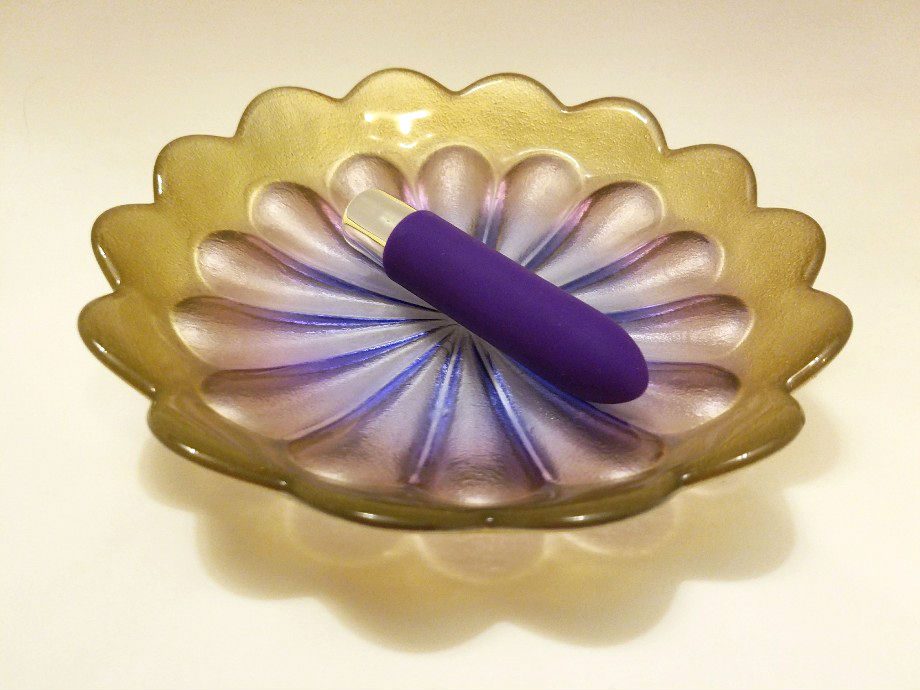 VeDO was definitely on my radar when Peepshow Toys offered me a VeDO Bam Mini for review. I read so many rave reviews about the chunkier, $34 VeDO BAM bullet and had high hopes for the Bam Mini… perhaps too high.
VeDO BAM vs. Bam Mini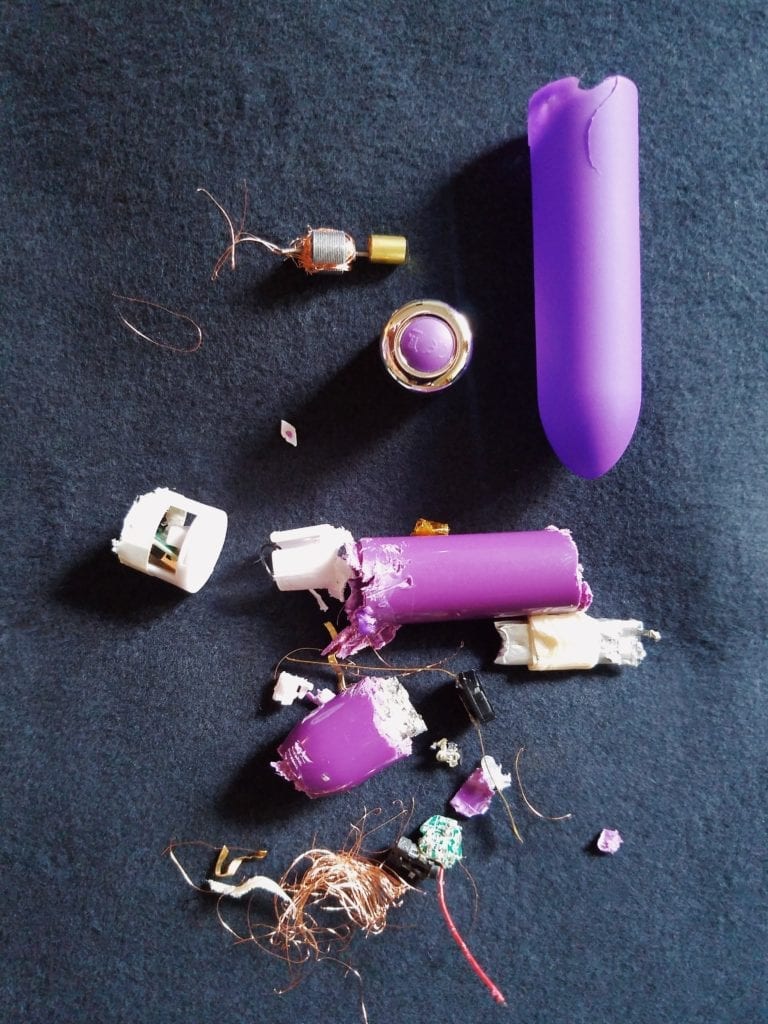 Not least, I raised an eyebrow at a review's claim (on the product page) that the bigger BAM rivals the Tango. "It's really kind of remarkable… buzzier than the Tango but still plenty rumbly and plenty strong," added Kate over at Girly Juice.
As the names would suggest, the VeDO Bam Mini is smaller than the "regular" BAM. The mini is 3.8″ long and 0.8″ wide, while the "regular" BAM is 3.25″ long by 1″ wide and has a wider, flatter cap. Both are too big to insert into toys with bullet cavities. There's also a price difference: the Bam Mini is $24 at Peepshow Toys, and the bigger BAM is $34. They are, however, both rechargeable.
Buttery, moderately draggy matte silicone covers both toys' hard ABS plastic bodies. Their silicone's finish gives them more surface traction than, say, a hard plastic bullet. That's not a huge deal to me, because I use vibrators over my clitoral hood without lube, but good to note for those who like clitoral friction.
But how does the VeDO Bam Mini feel?
It's buzzy…
While more than aware that you get what you pay for, I was disappointed with the cheaper Bam Mini. Maybe I'm just too spoiled by how good the $10 Blush Gaia Eco is.
See, upon turning on the bullet, hearing the mosquito-like pitch, and feeling it in my hand, my first thought was, "What even is this?"
It's one of the buzzier vibrators I've tried. If you blindfolded me, held the VeDO Bam Mini against my skin, and asked me what kind of batteries it ran on, I would have guessed one AA or maybe two AAAs.
The VeDO Bam Mini is a little more powerful than vibrators that run on one N-cell or AAA-cell battery, so it has that going for it, I guess. It's way stronger than the typical shitty watch-battery vibes. And it's not more powerful than the Pink B.O.B. vibrator I hated, but it's also not nearly as irritating.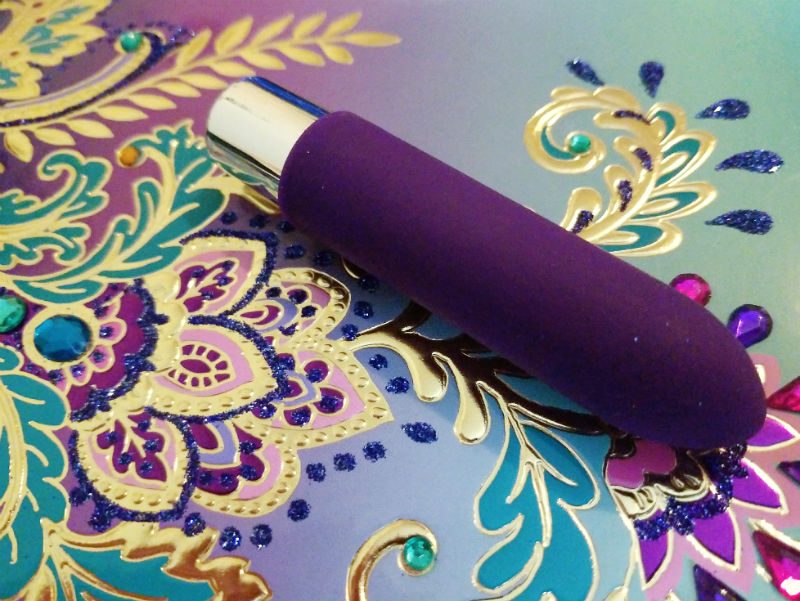 …but the pointy tip saves it and makes it okay.
The difference is that I can actually have acceptable orgasms with the Bam Mini because the tip is pointy enough to focus the vibrations when I press hard. It's also powerful enough that the 4th and 5th patterns (out of 7) are consistent enough to get me off, so that definitely counts for something.
All in all, I'm a little more than lukewarm about the VeDO Bam Mini. As someone who can orgasm quickly with a finger, I could see using this bullet when I'm too lazy to diddle and looking for something gentle.
What I'd recommend buying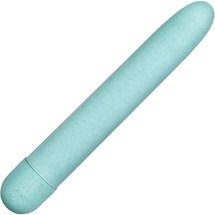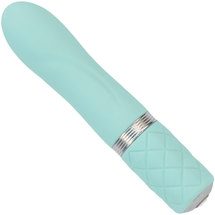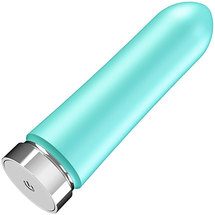 So let's say you're someone like me:
You orgasm fairly quickly without toys.
You're looking for a basic bullet vibrator to save your hand and wrist some effort.
Your budget is tight.
I think the VeDO Bam Mini is okay for its $25 price tag. It is weak and buzzy, but it is a toy I reach for often because let's face it: my clit is sensitive. And there is a place for gentle toys in my collection.
Some more powerful budget-friendly vibrators to consider are the "I can't believe it's only $11" Blush Novelties Gaia Eco (which I've reviewed) and the full-sized VeDO BAM for $34. They're good fits for those looking for more rumbly bullets on a budget.
Update #2: I took out the VeDO Bam Mini's guts — and compared the motor to those of other bullets. Find out what you're really getting when you buy a higher-end mini-vibe.
Update #1: My favorite We-Vibe Tango alternative is the Hot Octopuss Amo. It has a lovely speed range to suit any mood, whether I want subtlety or rumbly, near-Tango-level strength in my vbrations.
---
Disclaimer
I received this item in exchange for my thorough, honest, and unbiased review. I do use affiliate links throughout my posts. However, if I don't care for a toy, I'll let you know, even if it goes the grain, or even if I wanted to like the toy. Thank you, Peepshow Toys, for sending me this product!