Icicles No. 70 S-curved G-spot & A-spot glass dildo review
A summary of my thoughts on the Icicles No. 70 in one word — no, sound — would be, "AAAAAAAAAAAA!" Not even a full-on word. Just unintelligible screaming, in the best way.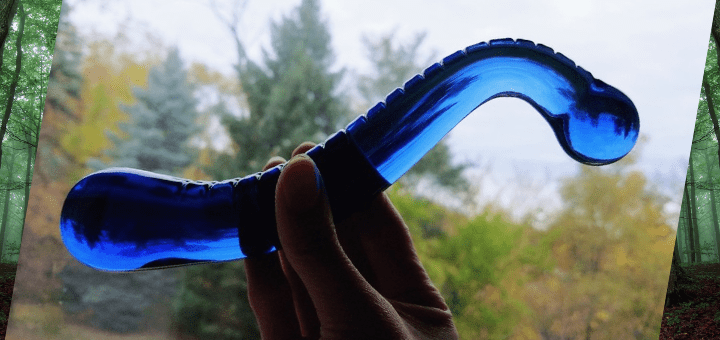 I've often joked about the difficulty of staying quiet when using an intensely stimulating dildo. With the Icicles No. 70, I briefly forgot about discretion and audibly gasped. Subtlety is not in this glass dildo's vocabulary.
Let's talk about the Pipedream Icicles No. 70's shape. On one side of the inflection is a tight, nearly 90-degree curved neck. It's not here to fuck around; it takes practically no effort for it to pummel my G-spot. The thicker other end features a slighter swelling, suitable for going in deeper against my cervix.
And for $34?1 SWOON. I HAVE DIED.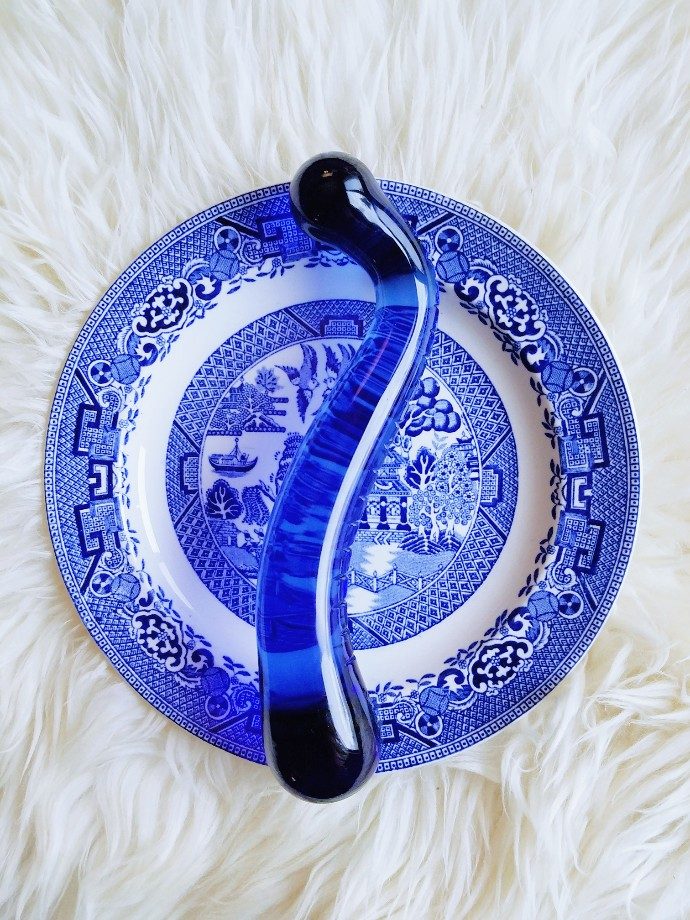 Both the Icicles No. 69 and 70 acutely annihilate activate my erogenous zones, but I opted for 70's cobalt blue over the 69's pink glass, of course.
---
But how do I feel about the Pipedream Icicles No. 70?
Forgive me for my hyperbolic language. This dildo has only two settings: accelerated seduction and DELICIOUS DEVASTATION. As the kids say, "To denounce the evils of truth and love! To extend our reach to the stars above!"
Have a glass of water ready; you may need it after gratuitous squirting and tears of pleasure.
The Icicles No. 70 is like my Elsa Palace Dicksicle version 2.0 — a.k.a. the NS Firefly Glass G-Spot Wand. Think of the latter as an A-spot specialist, while the Icicles No. 70 is the affordable all-arounder I've been waiting for.
I was shocked at how well the Icicles No. 70's G-spotting tip worked for me.
It's notably steeper than the NS Firefly Glass G-Spot Wand. While the NS Novelties glass dildo worked well for my A-spot, it aimed too far past the pubic bone to do much for my notoriously picky G-spot.
On the flip side, the Icicles 70 dildo's aim is far more precise against my G-spot — think damn near njoy Pure Wand level — but when I push it way in, it targets a bit lower than my cervix. For my A-spot, that works out fine, but not everyone is super sensitive there. Most users will need to go in deeper.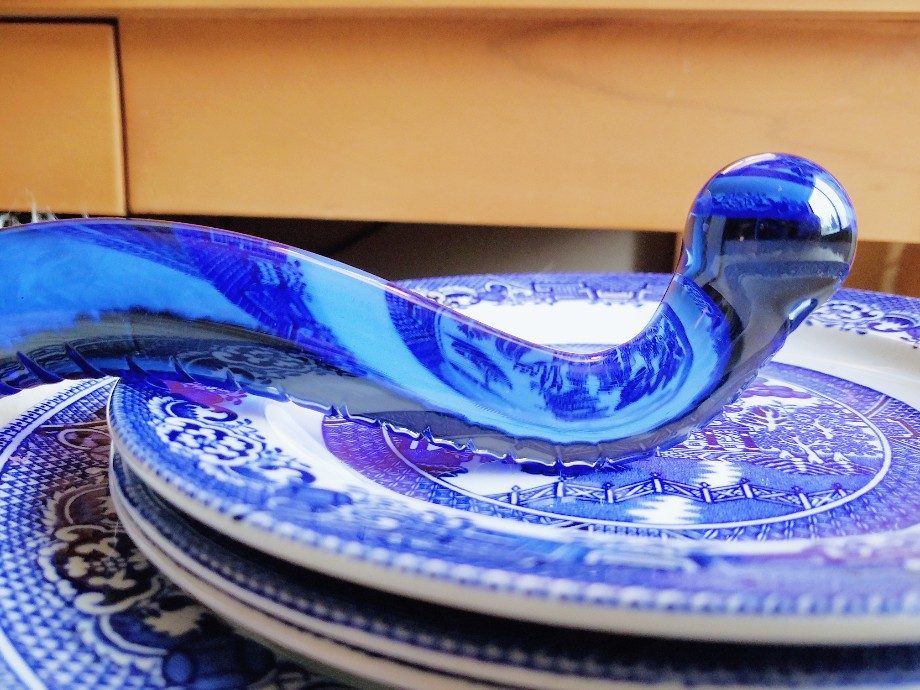 Deep penetration isn't solely a matter of length. With the Icicles No. 70's length of 8.25″, that shouldn't be an issue. The concern is more about its shape.
---
G-spot dildo vs. A-spot dildo: a design trade-off
There's a trade-off when it comes to choosing sex toy curvature, especially when we're dealing with firm, unyielding steel and glass dildos.
Take the cult classic njoy Pure Wand, for example; a drastic C-curve is a dream for reaching slightly past the pubic bone. I would never recommend it for deep penetration, though. Many of the best A-spot dildos feature shallow curves — or a bulbous head with no shaft bend at all!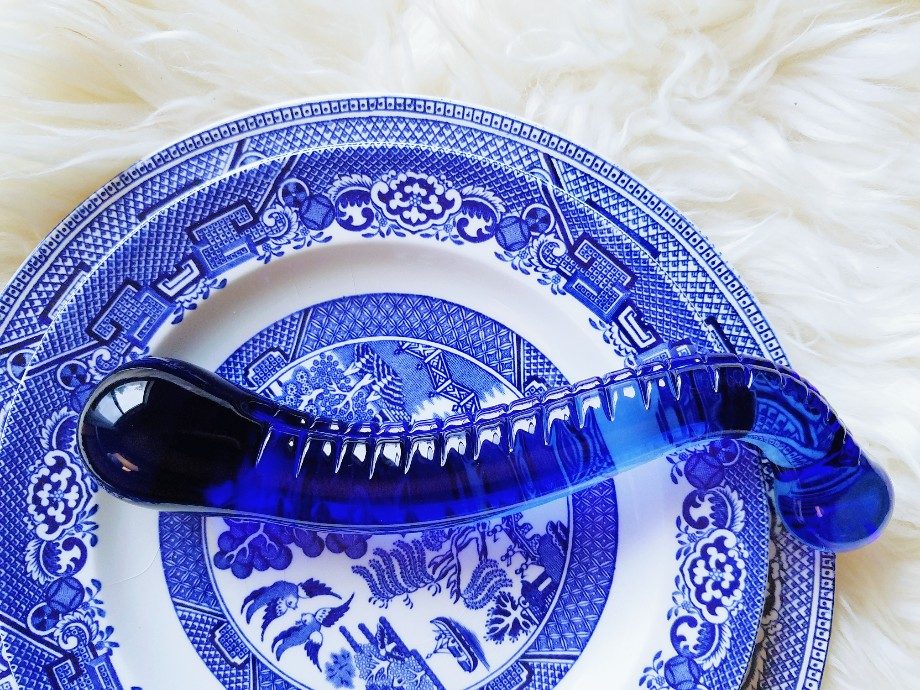 Not only is the A-spot far deeper inside than the G-spot, but you're also navigating different structures.
Read my guides to these internal erogenous zones, if you haven't already:
G-spotting entails knowing where your internal clitoris is the most sensitive in relation to your pubic bone. If yours is on the pubic bone instead of past it, then a steeply curved dildo likely isn't for you. As well, A-spot stimulation involves getting into the pocket in front of the cervix without actually jabbing the os. The dildo needs to be able to go in almost all the way — which means there can't be anything too dramatic about its shape.
If you're deciding between an NS Glass G-Spot Wand or a Pipedream Icicles No. 69 or 70, consider which erogenous zone is more important to you:
A-spot? Get the NS Glass G-Spot Wand
G-spot? Get the Pipedream Icicles No. 69 or 70
Posterior fornix or cervix? Either dildo will work beautifully

But the Icicles No. 69 or 70 is a bit thicker and more filling, at 1.6″ diameter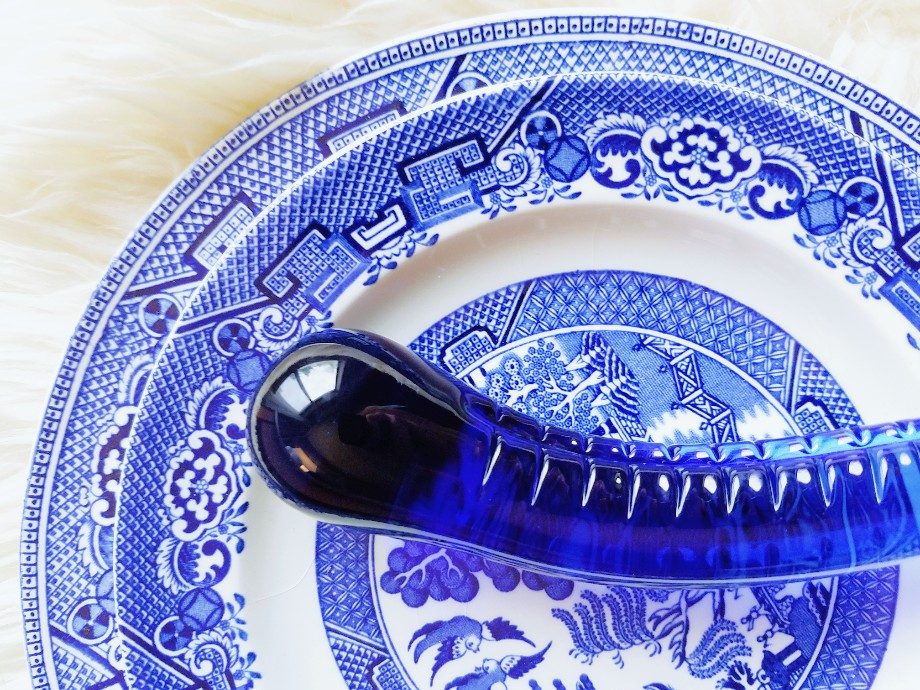 ---
Why not both? Por Que No Los Dos?
For a smorgasbord of sensations, consider getting both dildos as a dynamic duo.
An NS Novelties Glass G-Spot Wand and a Pipedream Icicles No. 70 would have been perfect partners-in-crime for my past self — and far more intense than my previous top beginner glass dildo, the Chrystalino Champ.
Depending on what color you get, you could be looking at between $56 and $642 (plus shipping) at SheVibe for two of the best glass dildos for G-spot and A-spot stimulation. That's irresistible for those who want to go hard and love firm vaginal pressure.
---
Any downsides to the Pipedream Icicles No. 70?
Let's start with the foibles before the elephant in the room: the Pipedream Icicles No. 70's ridges add nothing to the sensation for me while unnecessarily adding seconds cleaning time. But again, that's minor.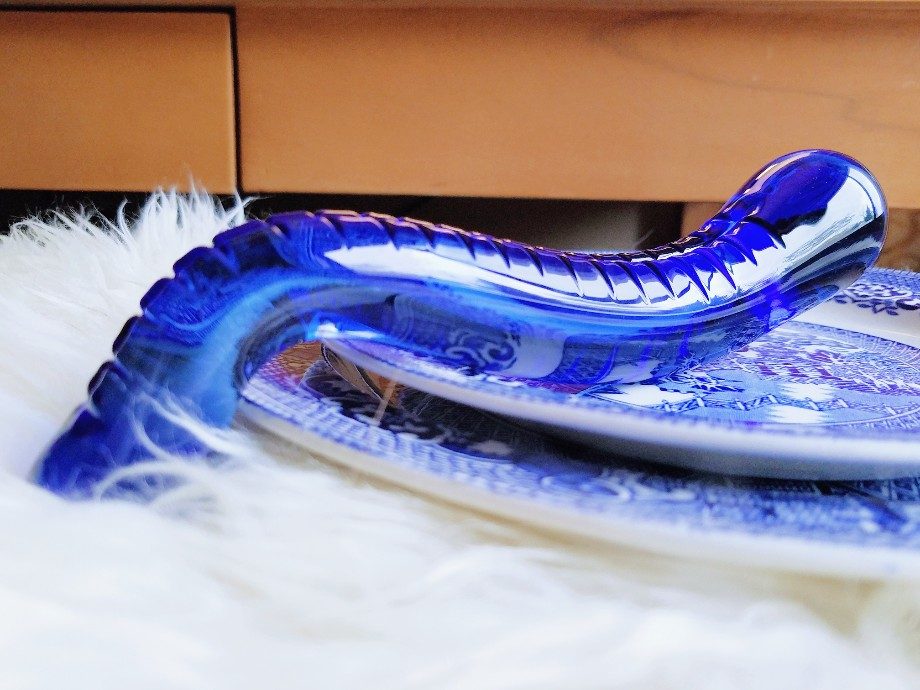 The more glaring issue is that a shitty company manufactures it.
It would be cool if all of my readers could afford luxury glass dildos made by a company with outstanding morals. However, it's not practical for everyone's budgets. Glass dildos were my go-to when I was younger and wanted budget-friendly and body-safe sex toys that could deliver.
Consider buying from ethical intimacy retailers to balance it out somewhat.
SheVibe started as a mom-and-pop endeavor in someone's home office and garage. Plus, a big reason they're among the best sex shops is that they donate to a variety of organizations funding sex-positive education and social justice.
---
My verdict on the Pipedream Icicles No. 70 glass dildo
As far as the best affordable sex toys go, it's hard to top the Icicles No. 70's orgasm-to-price ratio.
The smallest flick of my wrist yields overwhelming intensity during any penetration depth. Clench around it for a warm-up. Rock with the slim end inside, doing small up-and-down taps. Go ballistic with the THICC end behind the cervix. It's just a few strokes — literally SECONDS — before my legs shake, and I catch myself sighing and gasping.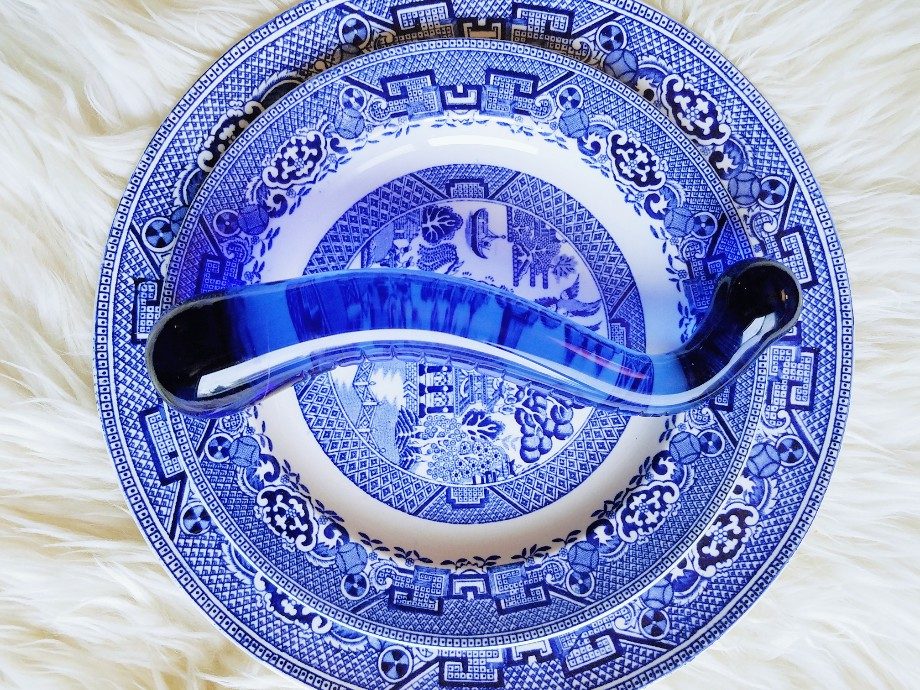 ---

Footnotes