Blush Novelties Wellness G Ball review: vibrator with flickering bead
It's a new decade! As time goes on, we'll undoubtedly see more toys that flicker, suck, thrust, pulse, swivel, swirl, roll, and so on, more effectively and at more affordable prices.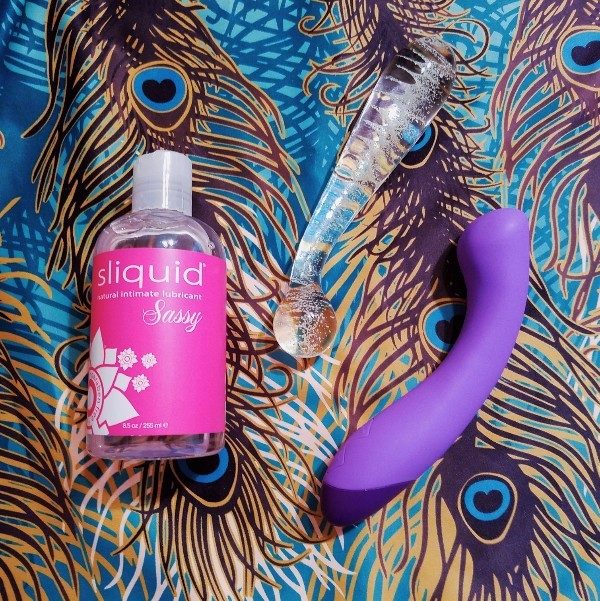 In that vein, the Internet (understandably) has a fascination with clitoral toys with tongue-like back-and-forth movements. No sex toy will replicate oral sex (no, not even the viral Fantasy For Her Ultimate Pleasure), but I nevertheless appreciate the expansion of available sensation. That brings me to the Wellness G Ball by Blush Novelties.
I like the Wellness G-Ball a lot, but not for the reasons one might expect from looking at it. The ostensible G-spot hook? Not right for me, and I should have anticipated that. The (barely visible) rolling ball under the surface? Aw yiss, that's the right way to integrate pseudo-licking motions with vibration. If you're looking for a zippier and more affordable alternative to LELO's Ora 2 (which is a watered-down version of the now-discontinued Je Joue SaSi), you'll want to check this out.
Blush Novelties Wellness G Ball as a clitoral toy/oral sex simulator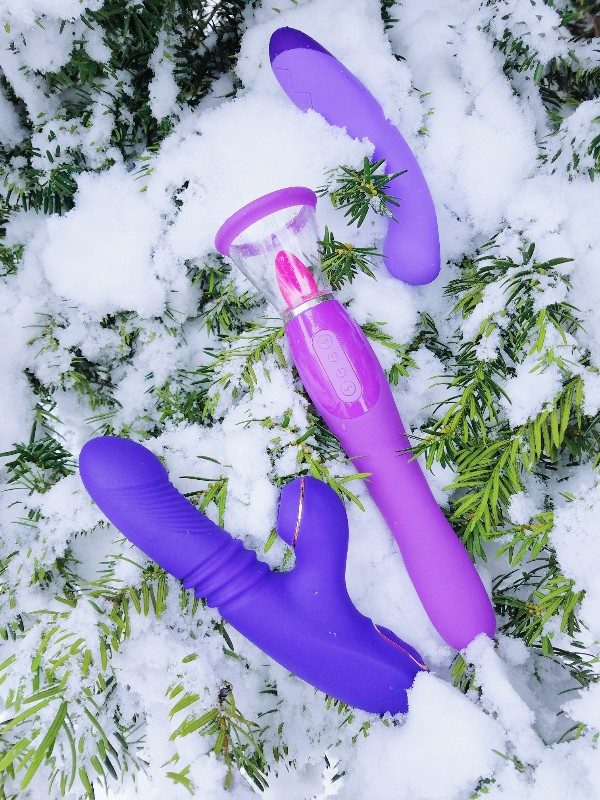 I first and foremost use the Wellness G Ball as an external toy. I don't often review G-spot vibrators nowadays, but I'm a sucker for novelty. When I saw it at ANME 2019, the rolly ball's locomotion on the inner corner of the G-spotting head caught my eye.
You'd be forgiven for entirely overlooking the Blush Wellness G Ball's bead. It's an 8 mm thick and about 12 mm diameter, mostly recessed in its 1-inch-long 1 pathway. But it's there, shuttling back-and-forth about three times every second— and that's just on the lowest steady speed out of five! It does stall a bit with pressure, but that's hardly relevant when it moves so fast by default.
Because the linear back-and-forth more closely matches the way I manually touch myself, I get off far quicker with the Wellness G Ball than most other toys externally.
If your clit is on the small side, like mine, and enjoys firm pressure, the Wellness G Ball is a fantastic fit! Its linear movement aligns easily with my clitoral glans. It feels more like cunnilingus than the sharp and pinpointed NU Sensuelle Trinitii or Blush Aria Flutter could. That's not a bad thing— they're just different. And unlike the tongue-flicking Fantasy For Her Ultimate Pleasure, the Wellness G Ball's speed won't veer into the territory of futility.
Wellness G Ball as a G-spot vibrator
It's the rolly ball doing most of the work.

The vibrations add a little something-something on either side of its track, like surround sound for my clit. By themselves, they're okay. They get the job done, but they're bullet-level— nothing to write home about for a vibe that's 1.25″ diameter and 5.5″ insertable length.
As for the shape, my G-spot historically hasn't gotten along well with steeply hooked and squared-off G-spotting heads, like on the LELO Ella and yes, the Wellness G Ball. They tend to target too far past my pubic bone to do much for me, and there's no negotiating with the Wellness G Ball's rigid structure. That bone's shape is a little different for everyone, so your mileage may vary. My G-spot prefers slightly more rounded toys like the We-Vibe Nova, Desirables Dalia, and BMS Pillow Talk Sassy.
Plus, if you're looking for a standard G-spot vibrator, it's hard to beat the Pillow Talk Sassy. It's quiet, its vibrations are rumbly with a rich timbre (especially for the price!), and its shape appeals to a broader audience than the Wellness G Ball does.
I'll never use the latter internally. Many love the steep hook, but I can't recommend it in good faith to a total beginner to sex toys. And I can't be 100% sure unless they already know that they love the LELO Ella or Picobong Moka.
My verdict on the Blush Novelties Wellness G Ball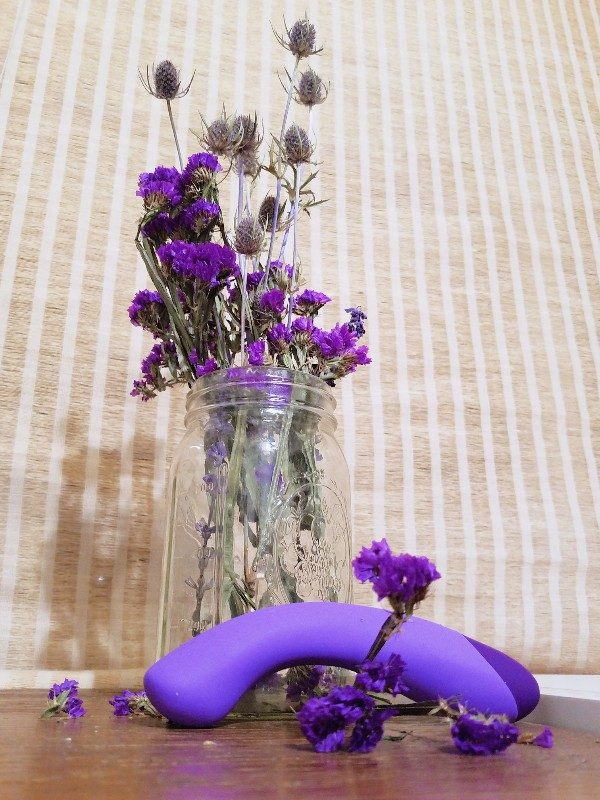 I've been on a wand massager stint lately, but I make occasional exceptions for the Wellness G Ball. Its oscillations are a refreshing break from conventional vibrations. Toys with rows of spinning beads, I have tried before, but a single sliding sphere? And for less than half the price (and less of the guilt) of the slower LELO Ora 2? I like!
I'm delighted to add the Blush Wellness G Ball to my line-up of clitoral toys. Its vibrations aren't the most impressive, but the rapid and unconventional linear massaging more than makes up for it. It's a case of precision over power.
With another trip to the drawing board, a revamped, external-only edition could go viral — one with a bigger, more protruding bead, and perhaps some cushioning. As the Wellness G Ball is, it's worth its price tag of $69.992. But I hope there will be another iteration. With some improvements, Blush Novelties has another opportunity to outshine LELO once again and perhaps overtake them as the darling of the sex toy world.
Get the Blush Novelties Wellness G Ball at SheVibe.

Footnotes