BMS Factory Swan Wand Classic Review: big, rechargeable vibrator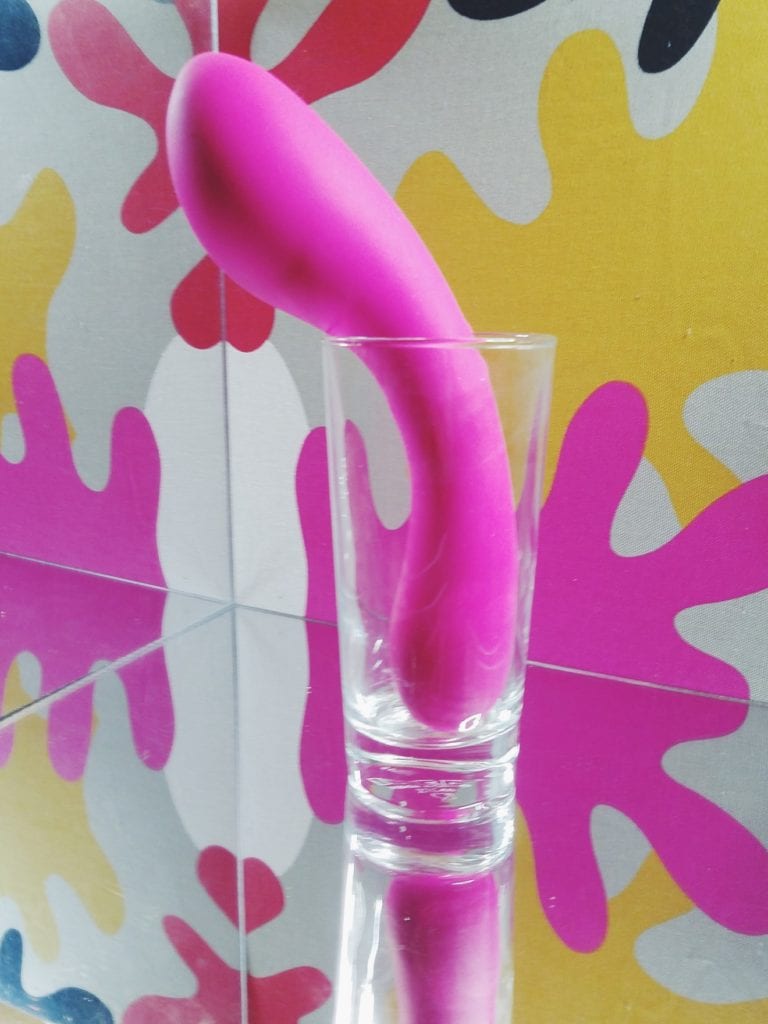 I often suggest the BMS Factory Swan Wand when asked for recommendations for a powerful rechargeable vibrator. It not only boasts Hitachi-level earthquake power, but also two different sized ends with an independently controlled motor. One end is 2″ thick for broad external stimulation or girthy G-spot pressure and one 1.5″ thick.
It is decidedly not for the faint of the vagina. Thanks to its power, versatile shape, ridiculously long battery life, and consistently positive reviews from power lovers, it is a no-brainer for size queens and people with clitorises.
Update: I have a new post about wands, where I do an even MORE IN-DEPTH comparison the Swan Wand to the Magic Wand Plus, along with some of the other best wand massagers!
Using the BMS Factory Swan Wand Classic Externally
The Swan Wand is powerful and rumbly, perfect if you're going for lots of broad stimulation. It's been one of my most-used vibes for the power and the 8-hour-long battery life; it was always ready.
BMS Factory Swan Wand speed settings
There's plenty to love about the three thuddy steady settings. The slowest vibration setting is a quiet, 25 Hz purr that shakes my internal clitoris. The second speed is plenty to take me over the edge if the first one hadn't already made me insta-come. I rarely need the third setting, which is 75 Hz.
It's like going from 25 miles per hour to 65 to 100. Instead of pressing the buttons, though, you can also hold them to gradually ramp up the speed — akin to other BMS toys like the Pillow Talk Sassy and Cheeky. But way more rumbly. The BMS Factory Swan Wand Classic's vibration quality is almost par with the Hitachi Magic Wand Plus and Rechargeable. Its speeds don't go up as fast, but the back-and-forth movement is just as deep.
Wand vibration patterns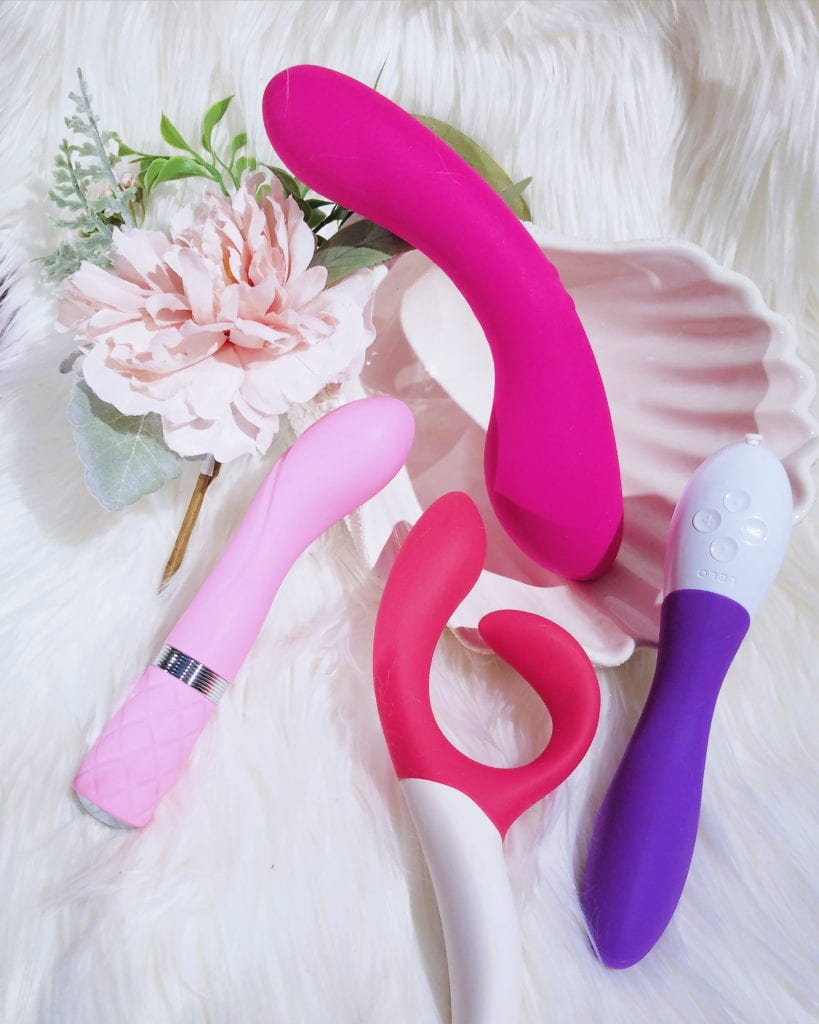 The patterns menu features pulses, waves, and escalations that I haven't seen elsewhere and add to the experience– while a lot of other toys' patterns are hit-and-miss, all I could see myself using all four of the pattern options on the Swan Wand. There's an excellent reason for this: the patterns go up and down, but they don't tank in speed! There's always some substantial amount of vibration even when the patterns dip. It never drops so low that I lose my orgasm. I think the Swan Wand is perfect for edging.
The BMS Factory Swan Wand Classic for Internal Use
The thinner end is a versatilely moderate curve that's steep enough to grind against many people's G-spots, while gentle enough to not snag or pinch against the pubic bone. It's also suitable for deeper penetration to press on the anterior fornix / A-spot. All of that is great, and I can't gloss over it.
However, the star of the show is the fat end. It irritates my urethra upon insertion, but once it's in, the tricky part is over. UPDATE: I've used way bigger toys now, like the Vixen Creations Randy, VixSkin Gambler, and Tantus Bishop Super Soft XL. The Swan Wand doesn't hurt my urethra anymore.
I hardly have to do anything to feel transcendentally blissed out. Tiny, tiny thrusts. The self-perpetuating pressure when I clench around the stiff resistance during an orgasm, making me come again and again. It's all about getting the stretch and resistance in the right places with minimal effort.
My verdict on this big and rumbly insertable vibrator by BMS Factory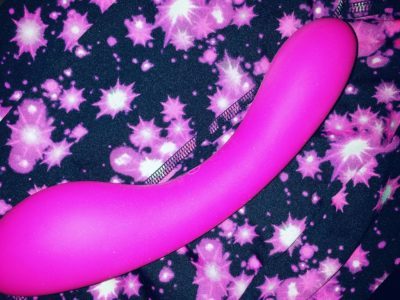 I see reviews that say this toy is worth the price tag even if you can't take the fat end, but as someone with a very discerning clitoris, I can't agree. I wouldn't have bought the Swan Wand for just the thinner insertable end. For size queens, there aren't many big insertable vibrators with this kind of power on the market.
If you want a purely external wand, I highly recommend the Doxy Die Cast or Magic Wand Plus. They're among the best mains-powered wand massagers.
The BMS Factory Swan Wand, though? It's about as big and rumbly as you can go for a rechargeable G-spot vibrator.
Get the Swan Wand in hot pink for $107.10 at Spectrum Boutique with my coupon code, SUPER
The discount applies sitewide, so use it for everything else you want at Spectrum, too! Shop now.
Or do some comparison shopping and take a look at other powerful rechargeable wand  vibrators.