OhMiBod Esca 2 Bluetooth remote panty vibrator review
"What's the best remote control panty vibrator?"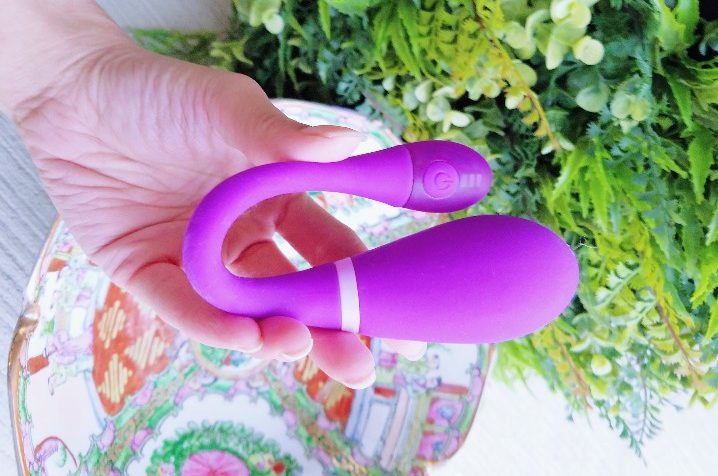 I wish I had a definitive, clear-cut answer. It's no secret that petite and wearable "couples'" vibrators are in high demand, but in practice, the category has a long way to go.
The short answer is that the OhMiBod Esca 2 and We-Vibe Moxie are among the best remote control panty vibrators. As always with sex toys, the long answer depends on your anatomy and what features are important to you.
---
First impressions of the OhMiBod Esca 2 panty vibrator
Let's start with the good news about the OhMiBod Esca 2. It features strong vibrations and a long but slender external antenna for a more reliable connection. You can also connect it to your phone via Bluetooth for long-distance play.
The OhMiBod Esca 2 vibrator itself
Think about it: when you're wearing a panty vibrator for public play, the toy is tucked away under clothes and flesh. Too often, older models would struggle to pick up the signal from the remote control, especially if worn internally or if the wearer had ample adipose tissue.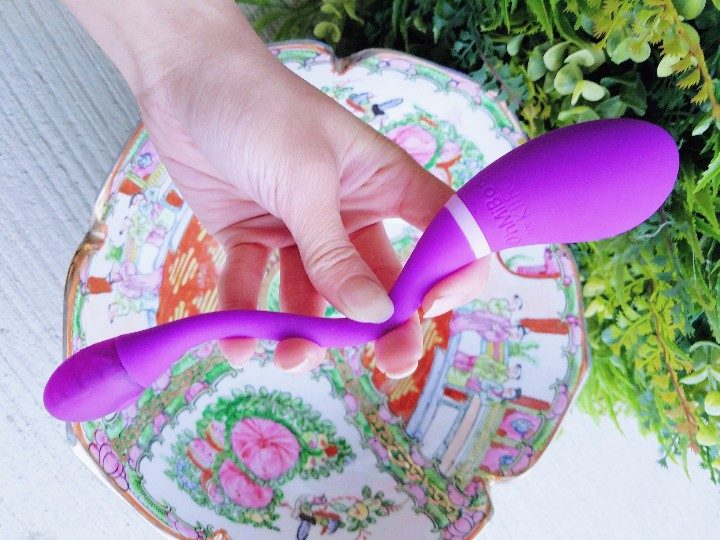 A long, flexible antenna like the OhMiBod Esca 2's is one way of mitigating that problem. I imagined a firmer posable cord, but the wiring is just baaarely discernible under the silicone tubing. As a plus, the external portion's end also has LEDs that can indicate when the toy is ready to pair with your remote control. You can turn off the light if you wish, though.
The unit is about 8 ½ inches long in total. 3 ½ of that is the insertable bulb, with a moderate maximum diameter of 1 ⅜ inch — suitable for most users. The Esca 2's filling shape is slightly tapered and G-spotty, fun for pulling on and clenching around during solo play. I just wish the insertable portion didn't have so many grooves for vaginal secretions to encrust — have a cleaning brush ready.
Despite the petite package, the OhMiBod Esca 2's vibrations are about par with a mid-tier G-spot vibe. In other words, it's nice and rumbly for a panty vibe and among your best options. More on that later.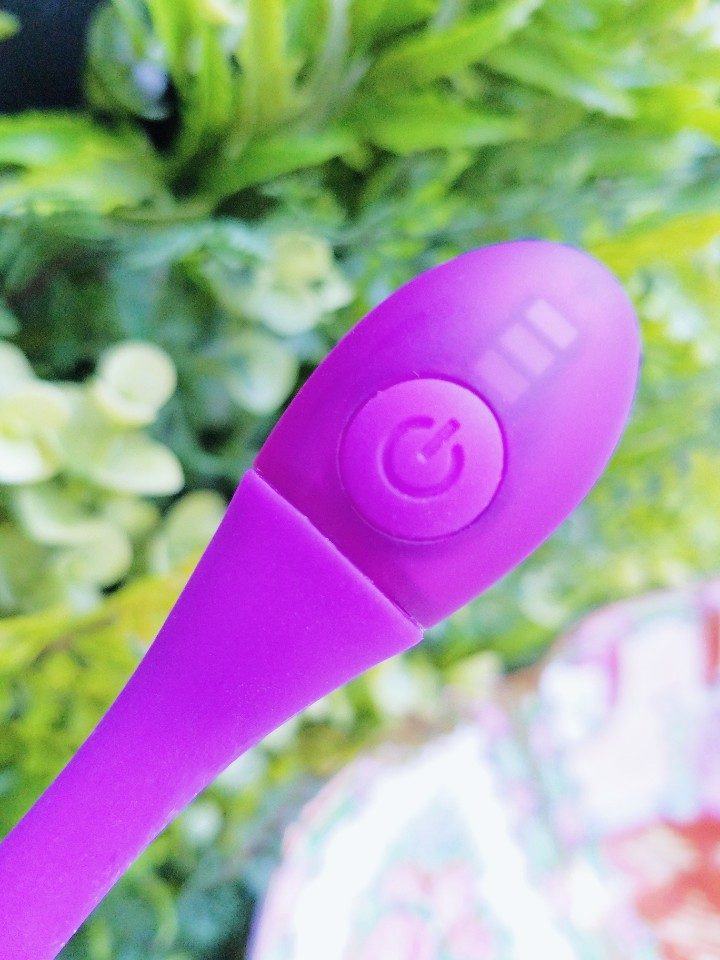 When you use just the button to control the vibe in manual mode, you can cycle through three steady settings and 2 patterns. The second speed is enough to make me come when I wear the OhMiBod Esca 2 internally. I appreciate that while the vibrator Bluetooth app is a big draw, it's not necessary to have a good time. You can find the user manual online.
The OhMiBod remote control app
The OhMiBod app's user interface is minimal but covers the bases:
Music mode
Ambient sound
A dial for turning up the speed
A grid for combos of vibration pulses
Pattern options galore
And, of course, long-range partner chat!
The OhMiBod Esca 2's live play remote control feature does lag a little, but it works. No major complaints here.
I did have an issue with the long-range connection at first but uninstalling and reinstalling quickly solved it. OhMiBod/LoveLife's tech support was super attentive, and their reply considered many possible solutions to users' problems. Based on what I've seen, I'm comfortable trusting OhMiBod to listen to user feedback.
---
At the same time, I want readers to be realistic with their expectations for panty vibrators.
The OhMiBod Esca 2 is robust for a panty vibrator, but that's a low bar to clear. Again, it's about as rumbly as a mid-tier traditional G-spot vibe — I'm as not WOWed by the Esca 2 as by, say, the BMS Factory Pillow Talk Sassy or Hot Octopuss Amo. However, the Esca 2's power level is a big deal for panty vibes.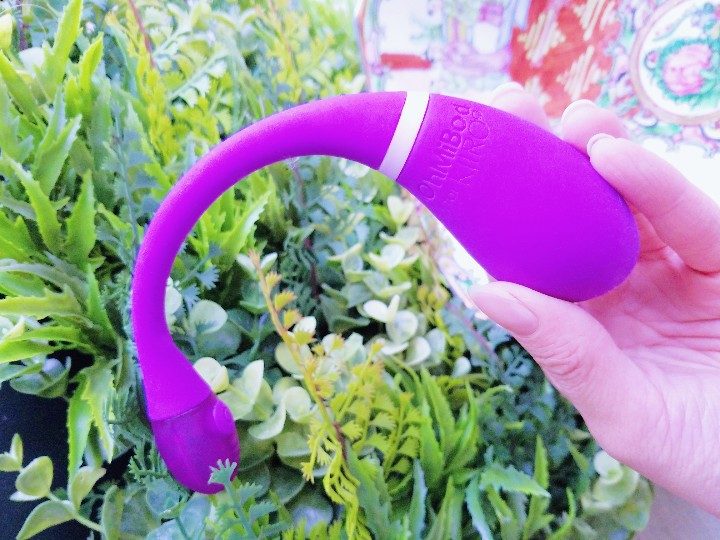 I get that the people really want to spice things up with public play, but vibrating panties are difficult to execute well. You'd have to get into the luxury price range before you get something even close to decently rumbly. If it sounds like I dissed the past panty vibes I've reviewed, it's because as a category, they're meh.
There are some conflicting goals when it comes to making an effective wearable vibrator:
Drool-worthy, stellar vibrations take a decently-sized motor.
The machinery required for remote control capability also takes up room.
And so does the battery.
But a panty vibe is ideally on the petite side for comfortable wear.
After all, most users wouldn't want to walk around with a vibrator that's bulky and weighs down their underwear or bulges out of their clothes too much. (I could even say the same of a rumbly cock ring that takes up too much insertable length away from the shaft.)
So something has to give.
Would you rather compromise vibration strength, or do you first and foremost want to cut down on the bulk?
Because if it's mostly about having a long-distance play vibrator, there are plenty of non-wearables I adore, such as the We-Vibe Rave, Melt, and Wand. We-Vibe knows what they're doing when it comes to rumbly motors.
But even We-Vibe struggles to make a discreet panty vibrator I adore.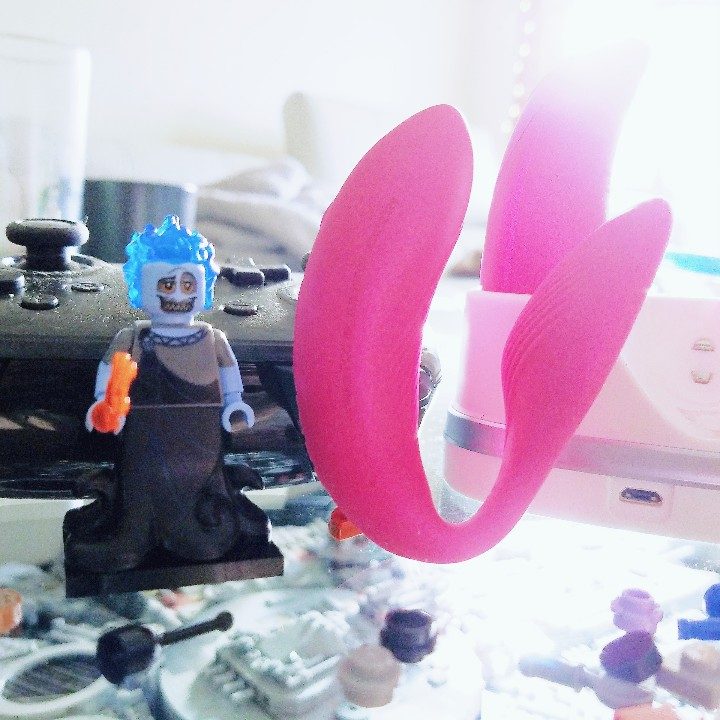 The Moxie is rumbly and outshines much of its competition, even if only because they're mostly lackluster or dismal. And the adjustable We-Vibe Chorus and doesn't lock into a spot where there's adequate pressure on the right site for me. They're well-designed and will fit more users than their predecessors, but they're expensive while still far from universal.
That brings me to my next point…
---
Really think about which panty vibrator is right for you.
There are so many factors to consider, and that's not even taking into account where the vibrations are targeted. Does your ideal panty vibrator rattle the external clitoris, or would you rather wear one vaginally for internal clitoral stimulation?
The OhMiBod Esca 2, Lovense Lush, and Svakom Ella are mostly the latter. You can use them externally, but again, if you're not looking for a wearable, I'd still recommend a more prominent We-Connect toy with a rumblier motor.
From what I've seen of reviewer feedback, most users prefer external stimulation, but those who do like internal vibration tend to be okay with buzzier vibes inside. So that's another trade-off.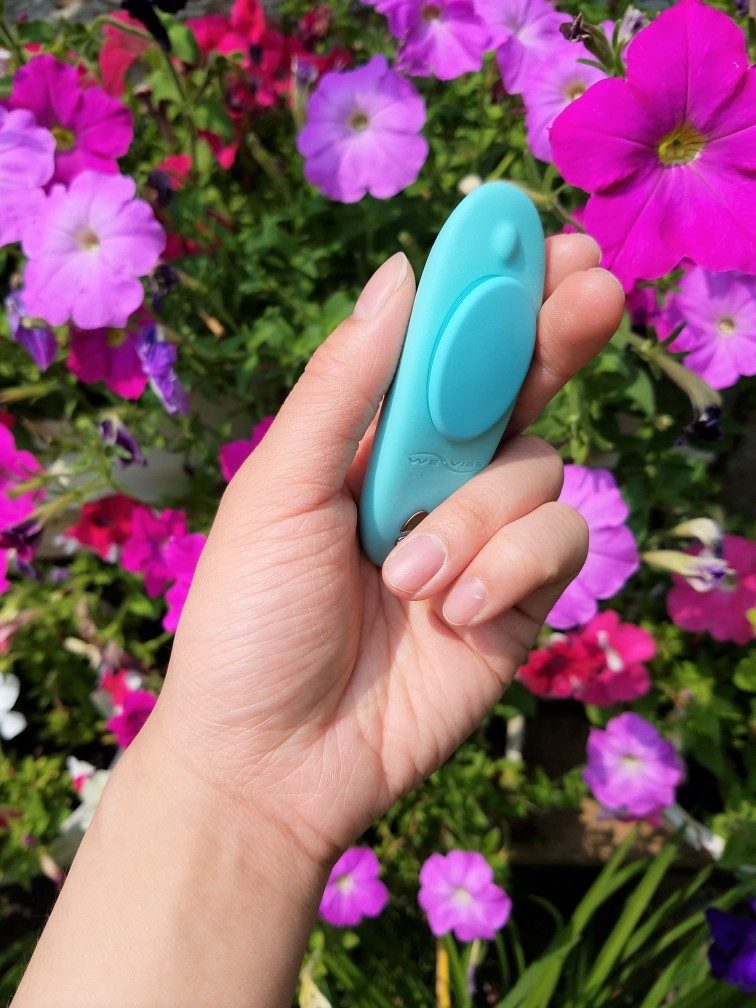 The We-Vibe Moxie clips to the outside. It packs a punch for its size, but in absolute terms, it's nothing to write home about. Another problem is that it entirely relies on the tightness of your underwear and pants. The flagship Vibease also works as a pinpoint lay-on vibe, and you can tuck it into the gusset of your underwear. It's on the buzzier/zingier side of moderately powerful, but the targeted vibrations at the "beak" make it still an okay choice.
Then we get to whether the combination of features can make me come. In a nutshell: the We-Vibe Moxie, OhMiBod Esca 2, and Vibease all can. The Svakom Ella can't, due to its broad surface area and lack of strength.
---
My verdict on the OhMiBod Esca 2 panty vibrator
If I weren't a reviewer and only had the budget to buy only one panty vibrator, I'd certainly pick the OhMiBod Esca 2 over the others. It's a little buzzier than the We-Vibe Moxie but about as powerful.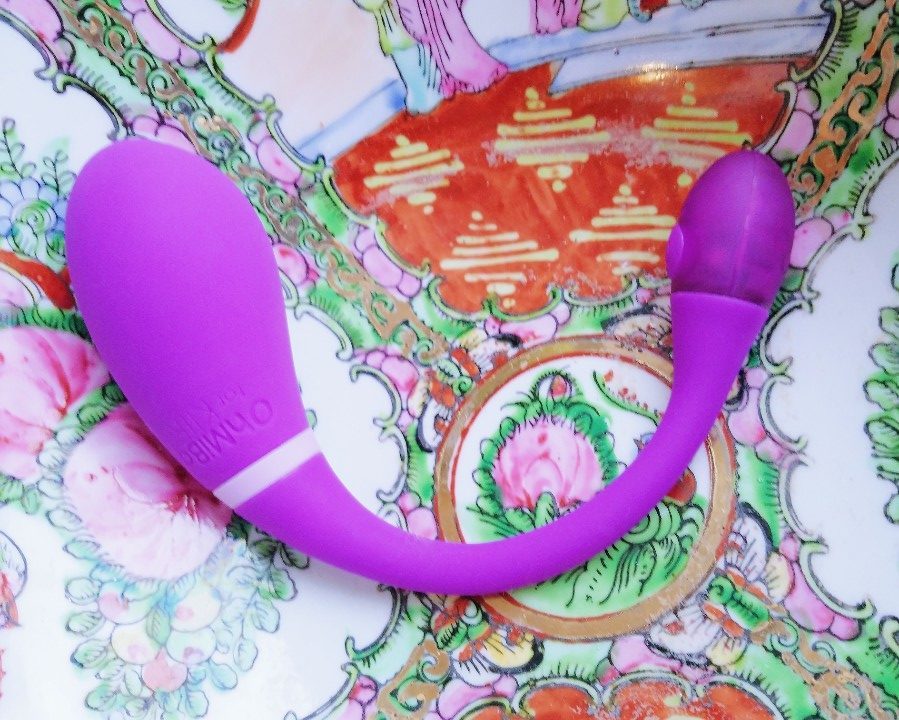 Plus, I can use the OhMiBod Esca 2 even when I am going commando in public, clenching around it to savor the reverberating movement inside. And users more buxom-bodied than myself can appreciate how practical the loooong antenna is for increasing remote control range.
In short, I don't have an easy answer to the question of what's the best remote control panty vibrator. Still, the OhMiBod Esca 2 is the top of the classic insertable egg subcategory. If you have a strong public play kink, have at it.
Maybe, in like 2037, when Americans are finally allowed to party again, I'll wear my OhMiBod Esca 2 to the nightclub and relish the music-syncing vibrations in their full glory.
---
Get the OhMiBod Esca 2 remote control vibrator from SheVibe.