My top 10 sex toys & products for partner play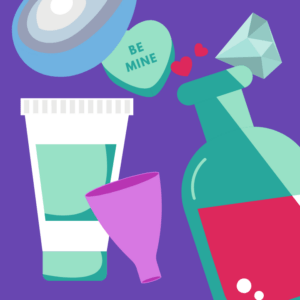 Sex toys are for people from all walks of life— not just single ciswomen this Valentine's Day. And practically any sex toy can be a couples' toy if you use it with a partner. Some toys, though, are more convenient to combine with certain partnered activities than others. These are my top picks, from a mostly vanilla standpoint (kinkier toys are a topic I'm saving for a whole other post!).
Some of the best sex toys to use with a partner:
1

Pom by Dame Products: a lay-on vibrator that's ideal for PIV intercourse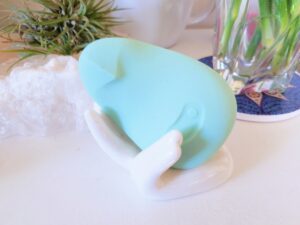 I love everything about this petite, handheld clitoral vibrator's shape. The Dame Pom nestles intuitively in my hand, flexes to fit between bodies in varying positions, and offers options for both broad and pinpoint stimulation.
All of these features, combined with the low-pitched vibrations, make it my favorite vibe to grind up against while my partner's cock is inside me. I'm a pinpoint princess, and it takes so little effort to aim the Dame Pom's "beak." Every little nudge from my partner drives me wild.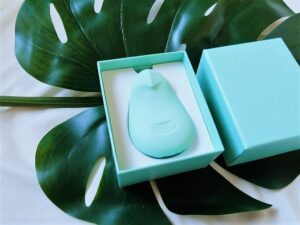 And because it's all handheld and external, it doesn't come with the fit issues inherent to vibrating cock rings. No worries about the ring not fitting the cock, or the vibe not aligning with someone's clit-vag gap or being at a weird angle that doesn't intuitively contact the clitoris. Just straightforward sexy solo sessions and partner playtime.
Read my full review of the Pom by Dame Products. Or get it from Spectrum Boutique for 10% off with coupon code SUPERSMASH10
2

Neon Wand + Power Tripper: turn me on with your electric feel

Feel the spark. Literally. The Neon Wand and Power Tripper attachment practically turn my whole body into an electrode; every time I get (or a metal object I'm holding gets) super close to someone, electricity arcs. It can be wonderfully subtle if I use the pads of my fingers or intense and tattoo-like with, say, the prongs of a fork or a Wartenberg wheel. Or electrify the tip of your tongue for oral sex.

You could also play with the chaos of a metallic pom-pom. There's no predicting which strand will shock the receiver first. And some totally-not-sexual things to do with it include taking a Pikachu costume to the next level. Or playing Red Rover. Yes, if you're wearing the Power Tripper and holding someone's hand, they can then shock other people too!

Note: the battery and inverter in the picture to the right aren't part of the kit; I had those to make the setup more portable back in 2014. Otherwise, plug the Neon Wand into the wall and have fun. Get it from SheVibe — Neon Wand and Power Tripper sold separately.

2020 UPDATE: Want to know more about how violet rays and neon wands feel? Check out my Zeus Twilight Violet Wand review. It uses the same mechanism as the Neon Wand.
3

Zumio: a pinpoint, oscillating vibrator to combine with cunnilingus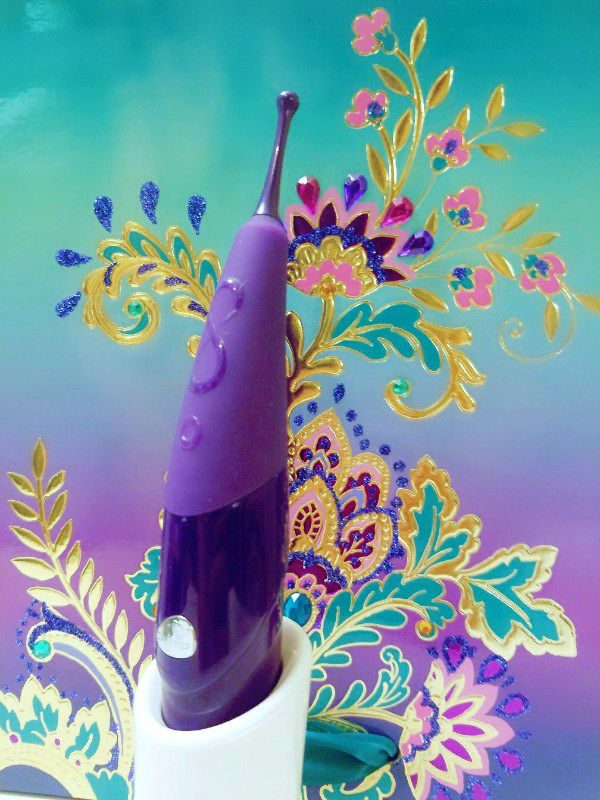 One of my favorite ways to use the Zumio oscillating clit vibe is to pair it with a partner's tongue. Again, I love targeted and pinpoint stimulation, and the Zumio is about as pinpoint as it gets. The perk to using its tiny tip on my clit is that there's still plenty of real estate left on my clit for other methods of stimulation.
Just be forewarned that the Zumio is overwhelmingly intense and not for the faint of the clitoris (or frenulum). Of the eight settings, I've never made it past the 5th, despite my usual stubbornness about trying more and more extreme toys. I can't imagine turning it up to the 6th speed on myself and not coming.
The Zumio is the closest thing to an "instant orgasm" button I've ever tried, and thank goodness it has a "decrease speed" button to turn it down right after I come! You can also use the stem instead of the tip if you want less targeted stimulation at times.
If the Zumio is right for you, you probably already know it. When rubbing your clitoris, do you enjoy using a fingernail for a sharper sensation? Do you like teeth lightly grazing during cunnilingus? If so, this oscillating vibrator is a perfect fit. Read my full review of the Zumio X here or get it from Peepshow Toys for 10% off with coupon code SUPERSMASHCACHE
4

Magic Wand Plus or Rechargeable: a rumbly vibrator to hold against one's cheek while giving blowjobs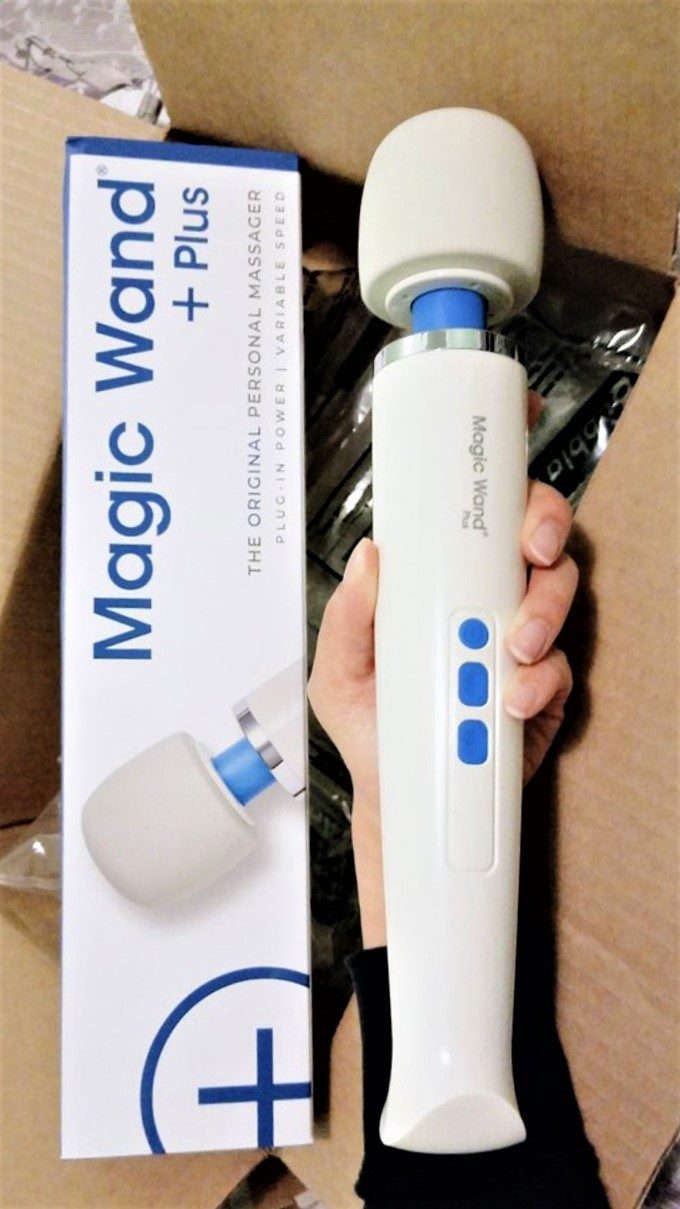 On the opposite end of the size spectrum is the juggernaut formerly known as the Hitachi Magic Wand. With a bigger motor and far more surface area than the Zumio, the upgraded Magic Wand Plus is among my top picks for using on penises.
Yes, vibrators aren't just for girls! Some people think of a clitoris as a tiny penis, yeah? On the flip side, you could think of a penis as a big clitoris, also receptive to vibrations. I still love my pinpoint Eroscillator for using directly on a partner's frenulum, and my ex enjoyed his Hot Octopuss Pulse III for solo play. But the Magic Wand Plus and Doxy Die Cast are more practical for adding broadly distributed vibrations during a blow job.
At $60, the Magic Wand Original is a rad toy for the price. But while I revere its status as a piece of history (seriously, it's been around since 1968!), I don't entirely love the original. The newer versions, however, come with the following upgrades:
quieter
rumblier— lower-pitch and higher amplitude / bigger range of motion
non-porous silicone head
come with four speeds instead of 2 (two more settings on the lower end)
…and now I'd recommend the Magic Wand Plus to just about anyone. Think of the Magic Wand Plus as feeling like the Rechargeable (almost basslike on the lowest speed), but corded and with a price closer to the Magic Wand Original's.If you can't wait to try it, take 10% off the Magic Wand Plus (or anything else) at Peepshow Toys with code SUPERSMASHCACHE
5

njoy Eleven: girthy, G-spotty, and A-spotty stainless steel for deep penetration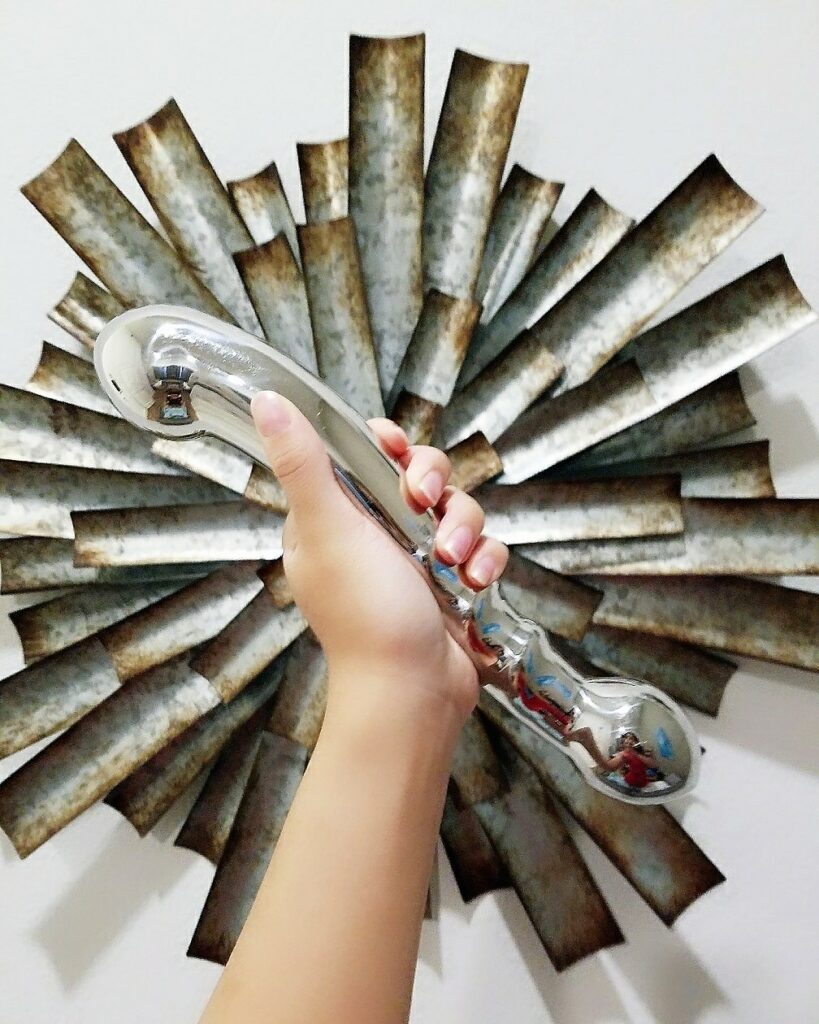 I wrote to another blogger, "Lana Del Rey must have thought about the njoy Eleven when she sang, 'I'm crying while I'm coming.'" It's the toy I whip out when I introduce a partner to my toy collection and want to push them into the deep end of the pool right away.
Three pounds of medical grade stainless steel comprise this monstrosity. An arm workout? Sure, but worth it every time. It's almost like this dildo was made just for me with its S-curve. While the njoy Pure Wand has a steep C-curve for shallow and direct G-spotting, the Eleven is an engineered instrument for deep penetration and massaging my cervix or A-spot.
Though it's not as direct as the Pure Wand, the bigger end of the Eleven is amazing for G-spotting, too! I'm someone who loves fisting and huge sex toys, so the njoy Eleven's 2″ diameter and bulbous shape, cast in steel, are plenty to satisfy me.
It's exactly the kind of intensity that would make me cry because it's so fucking cathartic. With a little forward tilt of the njoy Eleven, it's pretty foolproof for a humble servant to please this pressure-loving size queen.
6

Womanizer Liberty: quick, over-the-top orgasms in a small package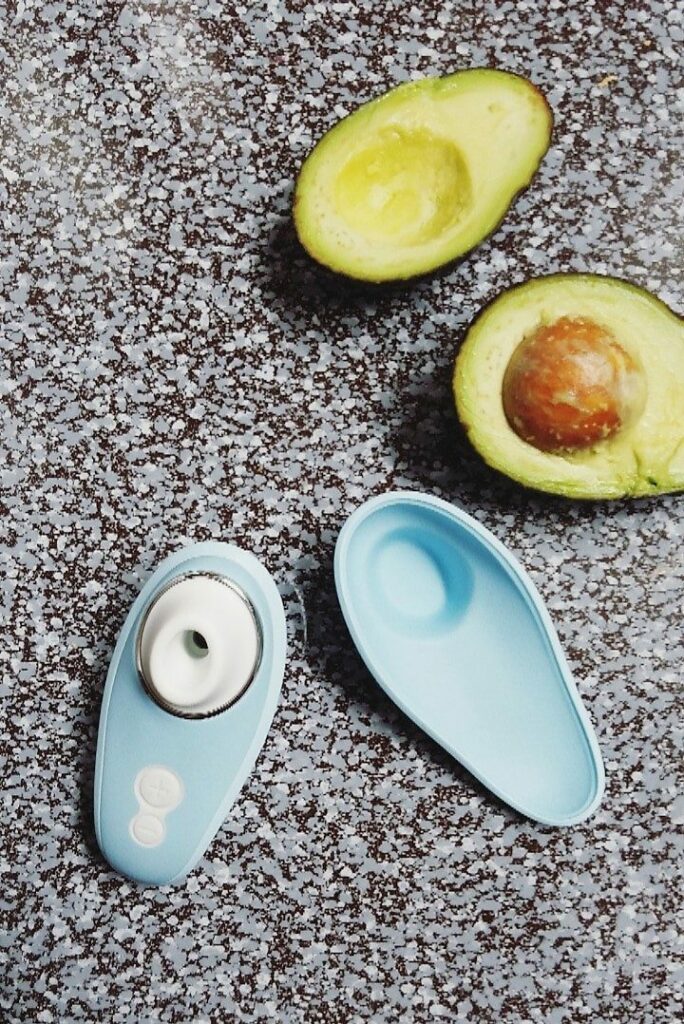 A partner doesn't know me until he's looked into my eyes while fucking me, while I hold an air pressure stimulator against my clitoris and scream, "GIVE ME THAT COME."
It's so inescapably intense. It makes me violently command dirtier things the longer I use it with a partner. If I could form more complex sentences through the orgasms, they'd probably be more like, "Give me your come now or I'll fucking kill you."
It's not just that the Womanizers (both the Womanizer Classic and the travel-sized Womanizer Liberty) are intense— they're the rawest mindfuck I could get from clitoral stimulation alone. And considering how vital deep penetration is to me, that's saying something.
Both are awesome, but the Liberty is far more discreet than the Classic. If you loathe the Womanizer's name, you could get a Satisfyer instead. Just be aware that the Satisfyers are more cheaply made and won't last as long, but the sensation is still impressive if you're trying something new. (And please, for the love of all that is holy, please don't get the Satisfyer Pro 4 Couples.)
Both brands are available at Peepshow Toys and, as always, you can take 10% off with coupon code SUPERSMASHCACHE
And how could I forget non-toy accessories like condoms and lube?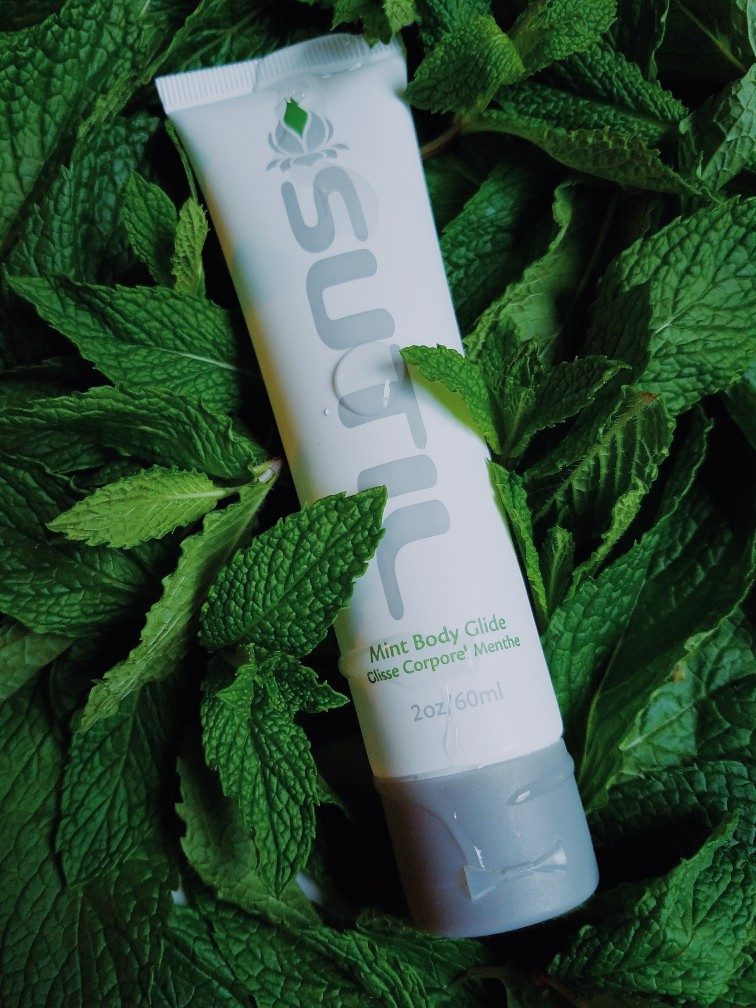 7

Hathor/SUTIL: amazing flavored lubes

SUTIL Flavours starts with Hathor/SUTIL's legendary plant-based Luxe formula. It's super skin-friendly with no yucky stuff (like glycerin, parabens, propylene glycol, etc.) and certainly no sugar in its flavoring. Every ingredient is responsibly sourced. The propanediol-based formula also counteracts some of the bitterness typical of flavor carriers.

My favorites are the mint (which pleasantly, slightly tingles) and coconut flavors. Read my full review of Hathor/SUTIL Flavours here.
8

Sliquid Swirl Cherry Vanilla: the best cherry-flavored lube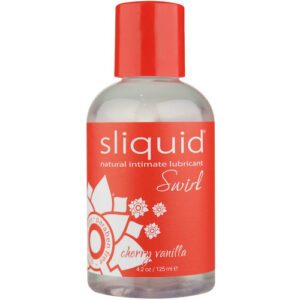 The only flavor I didn't like from Hathor/SUTIL was the cherry because it was bitter and reminded me too much of cough medicine. For that reason, I want to give a shout-out to Sliquid for their Cherry Vanilla Sliquid Swirl flavor. It's probably the best cherry-flavored lube I've ever tried.
Like Hathor/SUTIL, Sliquid is pH-balanced, plant-based, and free of common irritants. The most notable difference is that Sliquid owes its slipperiness to cotton-based cellulose instead of propanediol. Take 10% off the Cherry Vanilla flavored Sliquid Swirl at Peepshow Toys with code SUPERSMASHCACHE
9

Love begins with L. large condoms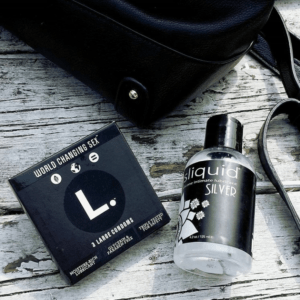 Love begins with L. offers the best large condoms, according to my past well-endowed partners. And the folks over at Vibrant have heard such comments, as well! Yes, a well-hung guy can put "regular"-sized condoms on, but that doesn't mean it's comfortable. Add a few (just a few!) drops of lube inside the tip of the condom to make it feel even better.
10

Menstrual cups or discs + black towels: mess-free cunnilingus on my period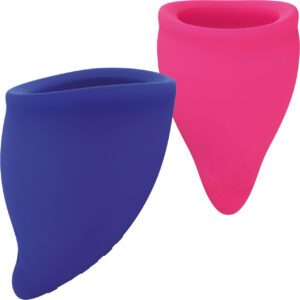 For me, period sex is a fact of life, and frankly, if a partner had an issue with it, I'd probably stop talking to them. The day before my period and the first day is when I'm so horny that I'm confident my cause of death will be spontaneous human combustion.
Lay out a black towel or Liberator Throe. Insert a tampon or menstrual cup to collect blood if you're receiving oral. Maybe have your partner use a dental dam. Shower afterward. Boom, done.
Menstrual cups vary in shape, so don't be deterred if the Diva Cup, the most well-known, doesn't fit you. Read Lorax of Sex's mega menstrual cup comparison or get the Fun Factory Explore menstrual cup set.
It comes with two sizes so you can try both and see which one works better for you. Or maybe you'll find that you like both but on different days of your period. You can also find affordable menstrual cups at SheVibe to try out from Femintimate (small, large) and JimmyJane.

Wrapping it up
Hands, tongues, genitals, and human connection are all enjoyable aspects of partner play. Sex toys are tools that can synergize with them to make an even more awesome experience. Some sex toys go well with intercourse, others are easier to pair with oral, and some are amazing all on their own. The ventures are what you make of them.
This list is by no means comprehensive, but if you're beginning to incorporate sex toys into partner play, then I hope it gives you a fun and positive place to start.