Vixen Creations Randy Review: single-density dildo with girth of soda can
My blog might be conspicuously absent of bondage, impact implements, butt stuff, and Daddy Doms, but I'm no vanilla. The Vixen Creations Randy is my personal, penetrative analog of being strapped to a Hitachi and forced to orgasm uncontrollably as torture.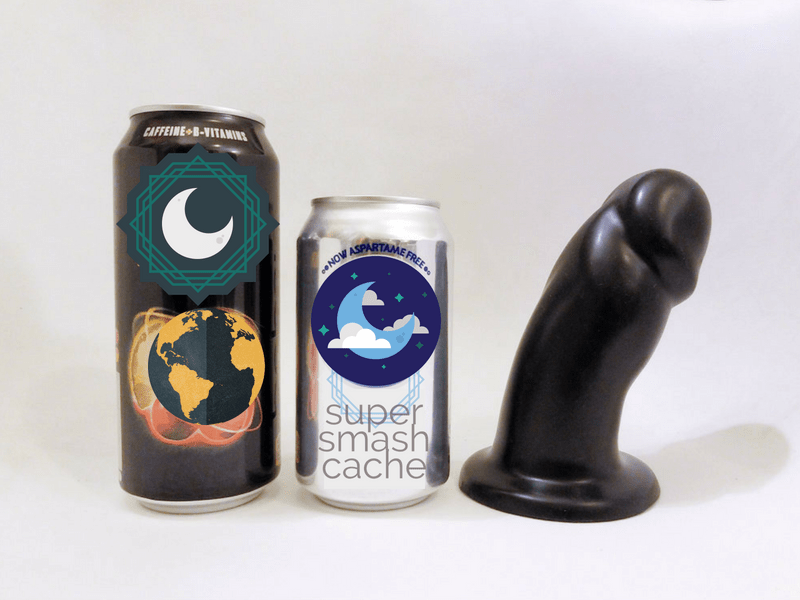 This fat dildo's maximum diameter is 2.25″, about the same diameter as the top face of a soda can. (Or if you're where I'm from, "pop.") The Randy that I got is single-density. It's uniformly the stiffness of a stale gummy bear, making it decidedly less squishy than other Vixen Creations toys I've tried.
You can get the dual-density version for a more lavish price tag ($100 vs. $65), but I don't think I would have liked that one's squishy outer layer more. Not when the single-density Randy's firmness better suits what I'm looking for:
Something to prepare my vagina for partner fisting
Intense stretching by myself
Serious G-spot pressure
Indeed, like with other big and rigid toys I've tried, good water-based lube is a must for me. There's some urethral irritation when pushing it in. Thus, I try to keep the pressure on the back wall instead of the front at first. I have to be deliberate about my breathing to relax and stretch. Once it's past my urethra and pubic bone, the discomfort is pretty much over; I can get to the good stuff.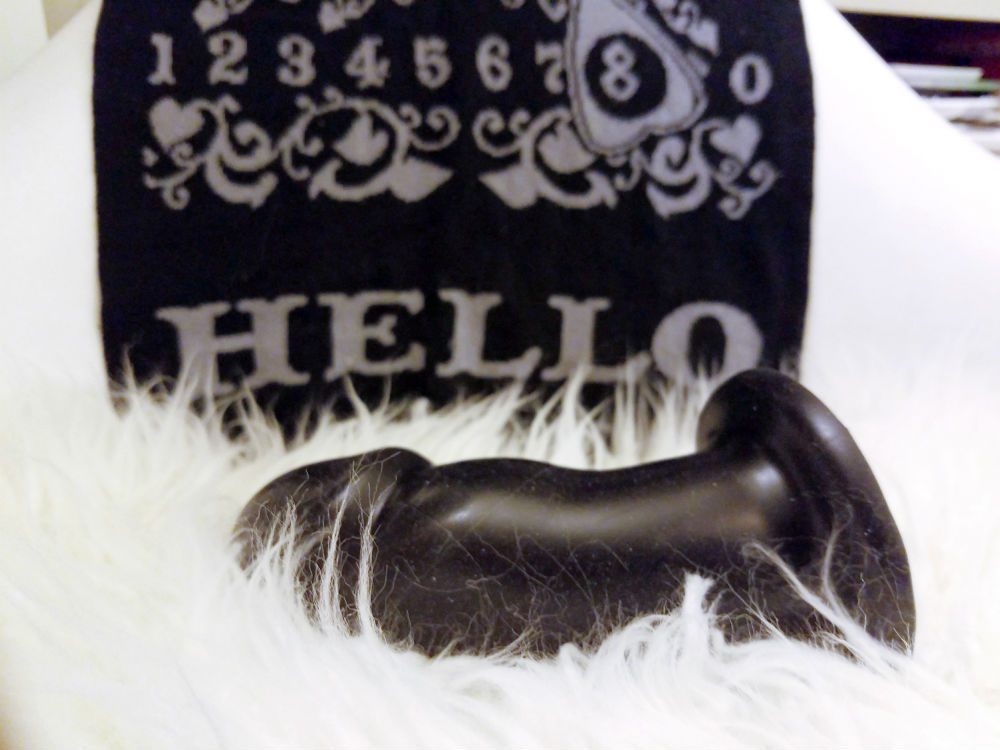 Vixen Creations Randy's penetration sensation
It doesn't take much to give me back-to-back orgasms, but that's not just what this is. It's not just like when I'm receiving oral and (consensually) held down and I orgasm over and over, and I try to get away but not really. That's cutesy porn moaning (which isn't bad as long as it's genuine).
I'm talking about being turned into a fucking animal, coming and screaming like I'm experiencing an extended labor contraction until the stimulus stops. I'm not kidding. You know that baby shower game called, "porn or labor"? If you saw a photo of my face or heard an audio clip of me while getting fisted, you'd be forgiven for thinking I was giving birth. Maybe that's an ugly description to some, but it does justice to the intensity of what I felt.
Now imagine that intensity, but dialed down a bit to ~70%. That's the intensity of being penetrated by the Vixen Creations Randy. And it might be "only" 70% as intense as fisting, but it's more intense than any other toy I have ever tried.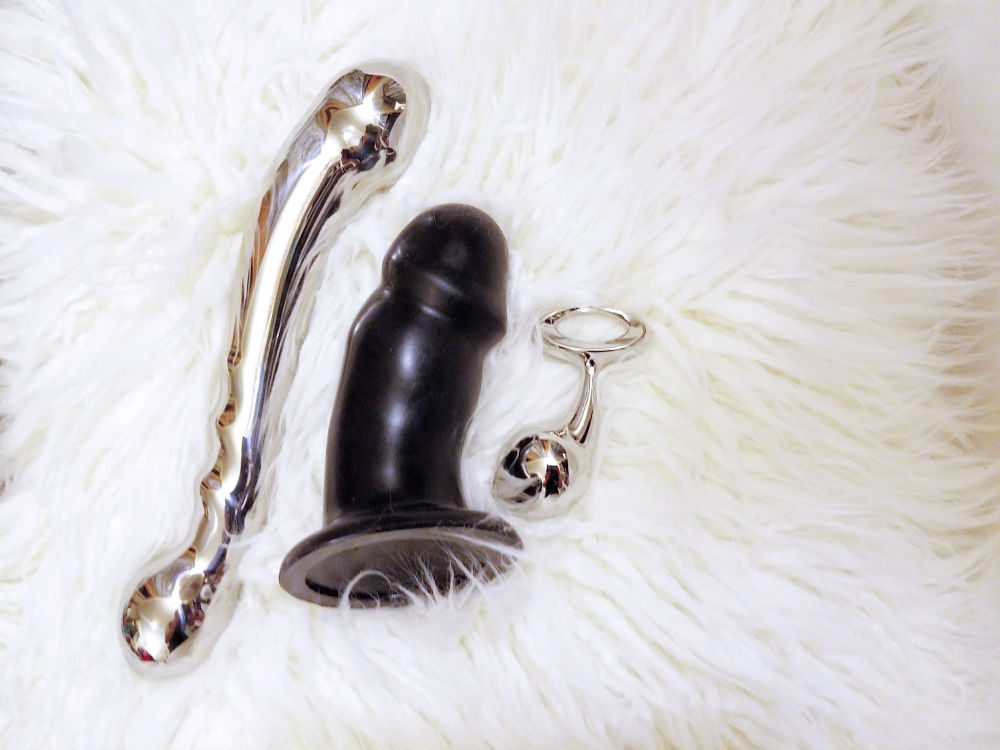 Vixen Randy compared to other intense toys
The Vixen Creations Randy applies pressure over a large area. Between my vaginal walls, the overall girth stretches, and with the slightest tilt, the curved shaft and exaggerated head don't have much room to apply pressure anywhere else but my G-spot, especially when I clench. And that's a beautiful thing; the Randy gives me more overall stretch and more G-spot intensity without the pubic bone grinding of a rigid, G-spot-specific assailant's head.
My verdict on the Vixen Creations Randy
The Vixen Creations Randy is everything I hoped it would be and more. It makes me feel almost as euphoric and high as fisting does, which I expected. I wasn't expecting the Randy's realistic head to be that effective on my G-spot. While the Johnny's realistic head could easily apply G-spot pressure, that wasn't the toy's main appeal for me; cervical pressure was. My G-spot usually preferred rounded and bulbous toys. The Vixen Creations Randy is my first toy with a realistic head whose penetration sensation I consider G-spot centric. Perhaps the firmer single-density silicone emphasizes this more.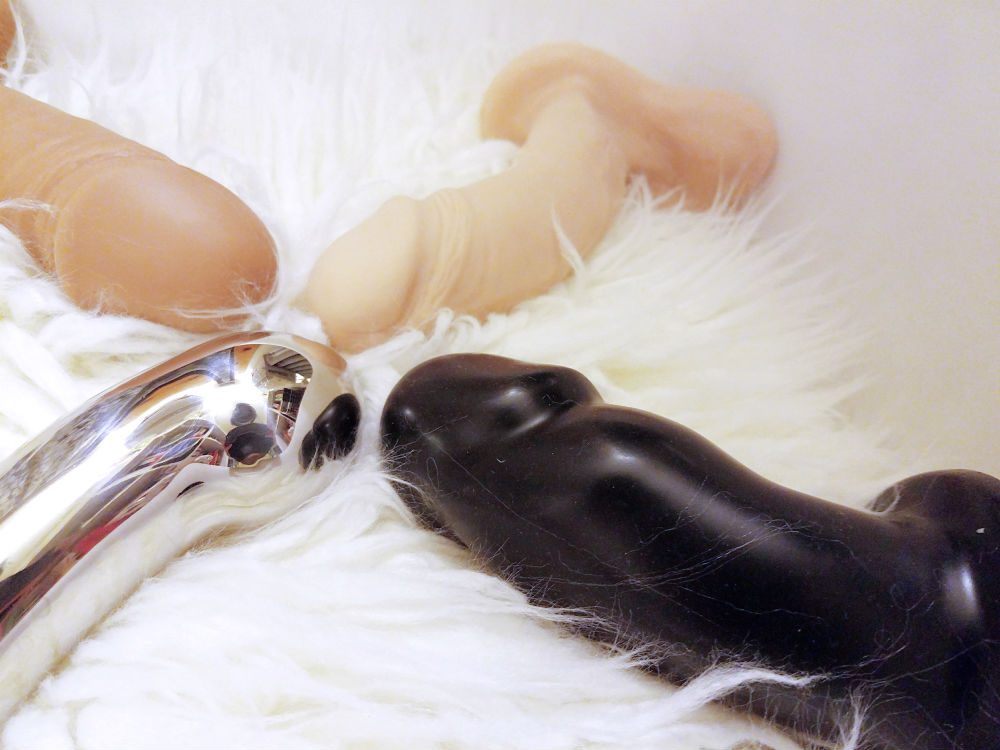 Don't overlook single-density Vixen toys!
Sure, Vixen's single-density dildos aren't as realistic or cushy or luxurious as their dual-density counterparts. The VixSkin Mustang and Maverick are rightfully praised. But for those built like me, with demanding but picky G-spots, I highly recommend looking into the less well-known Vixen Creations dildos like the Woody (a single-density version of Mustang, 1.6″ max girth), Randy (2.25″ max girth), and Bent (2″ max girth). They cost less to make and thus have smaller price tags, but that doesn't mean that they are inherently less pleasurable.
I recommend the single-density Vixen Creations Randy to size royalty, especially those looking to level up from 2″ to 2.25″ diameter. I don't know if forced orgasm torture is one of your kinks, but after trying the Vixen Randy, you might discover that you're into it, too.