2 Spicy Outfits I'm Wearing to Dirty Show 22 in Detroit
My photography will be displayed at Detroit's upcoming, world-class Dirty Show art exhibition! I guess even erotic art critics love my collection. 🙂
The event takes place over two weekends, and thanks to Zoey from The White Unicorn shop, I have something spicy planned for both!
Weekend 1: Let's Get Hexy
A friend described this look as "a witch who's benevolent to children and women but will poison a man for having bad intent." Cue Russian witch house music in the background on repeat while I dance in front of the mirror.
Products shown:
I paired them with a black high-waist leotard and a rhinestone choker.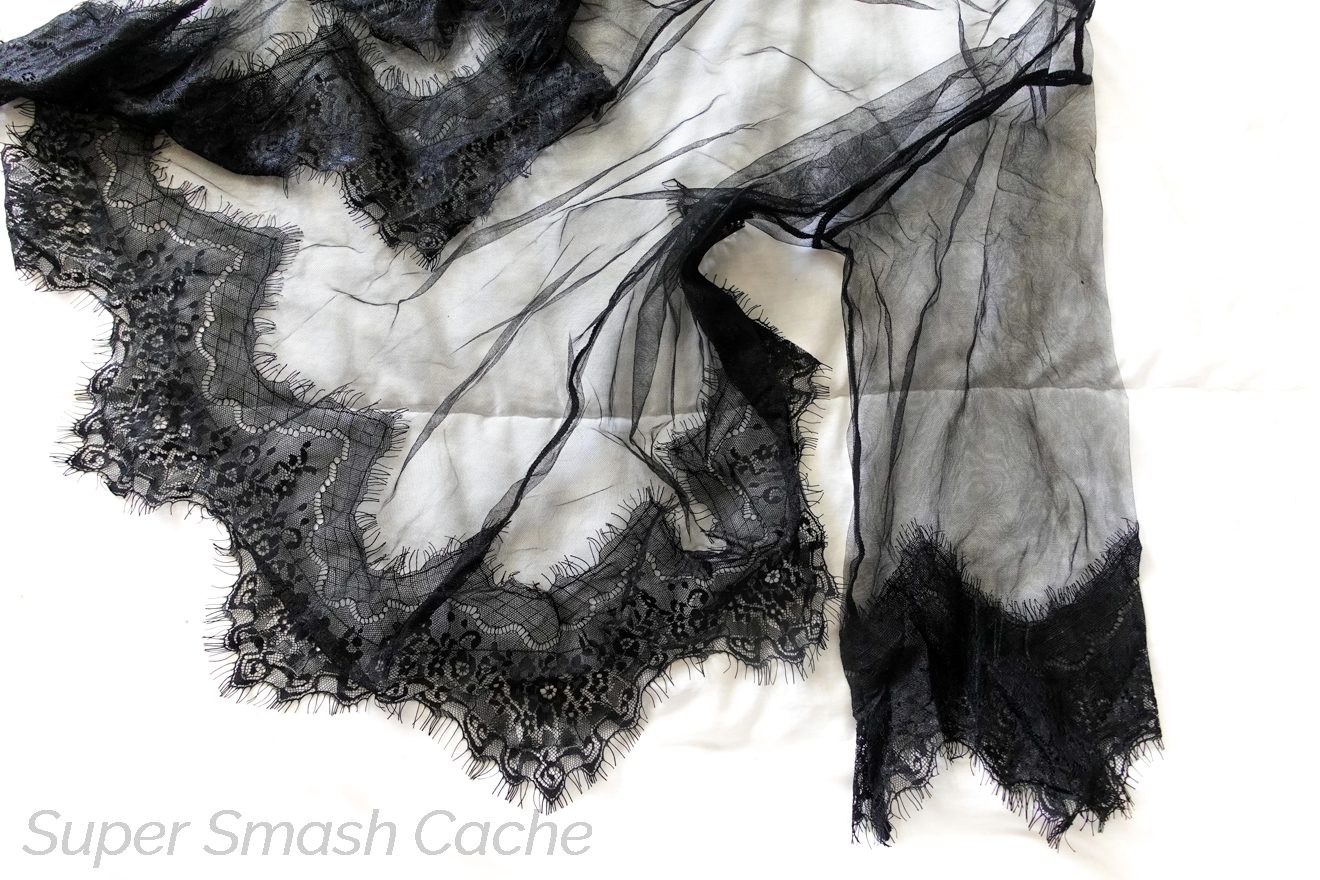 Here's how the robe looks by itself.
And the waistband on the open-front maxi skirt is super stretchy with a rainbow holographic glitter finish.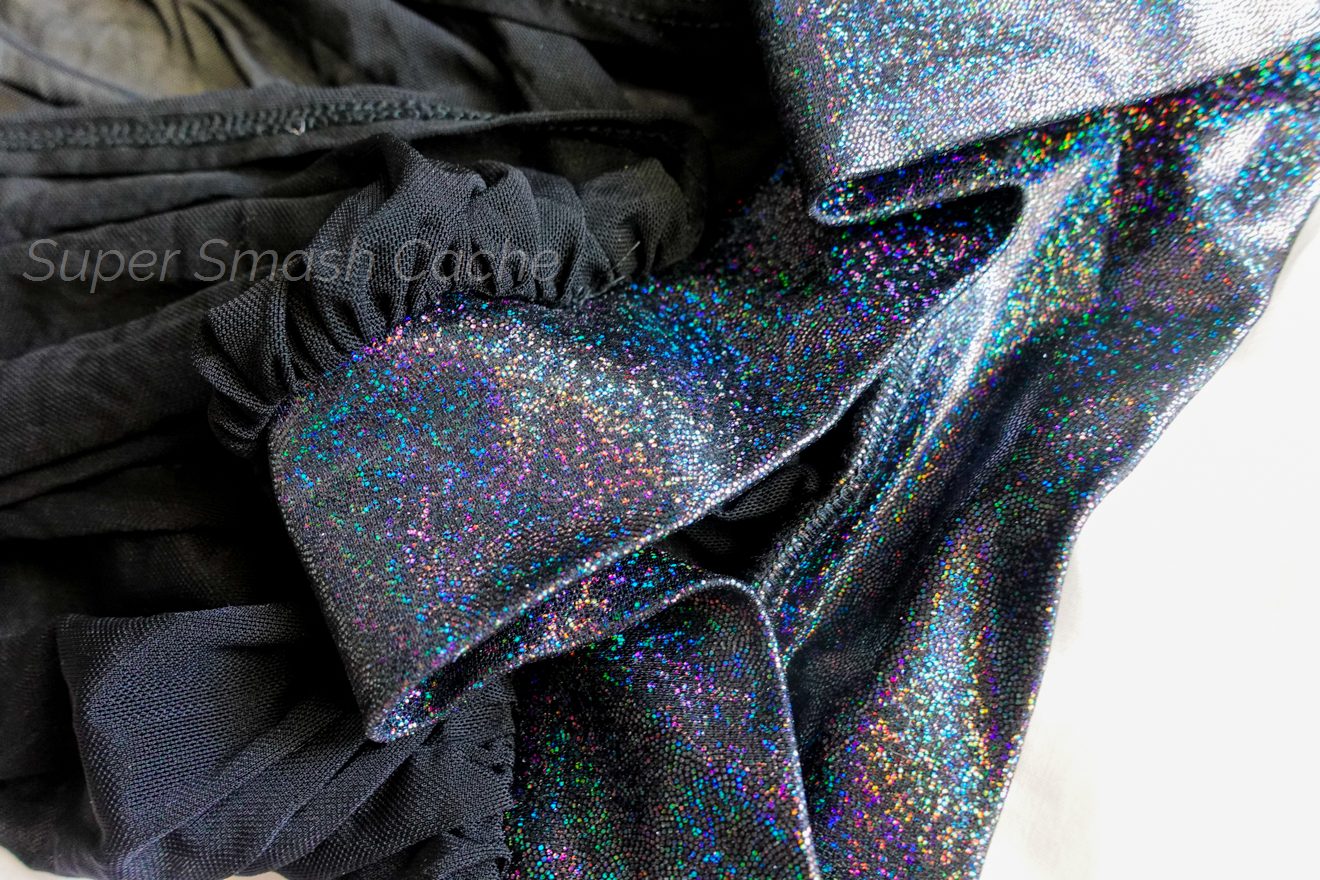 I could see myself wearing these pieces for seasons to come. The mesh duster and skirt combo make a super cute swimwear cover-up at a pool party.
Weekend 2: Racy Rouge
One fun way to make an outfit spicier is to layer lingerie over an otherwise (relatively) plain top, as I've done with this lace bralette.
(I'm usually like a cartoon character, cycling through the same outfits. This red turtleneck and skater skirt would usually be paired with my Panam Palmer motorcycle jacket.)
Product shown:
The garter has straps galore, in the back, in the front, and (of course) around the legs.
Its material has a bit of stretch to it and a satin finish. And the three-piece set is adjustable with brass hooks and clasps.
Here's another look at the bra and thong by themselves.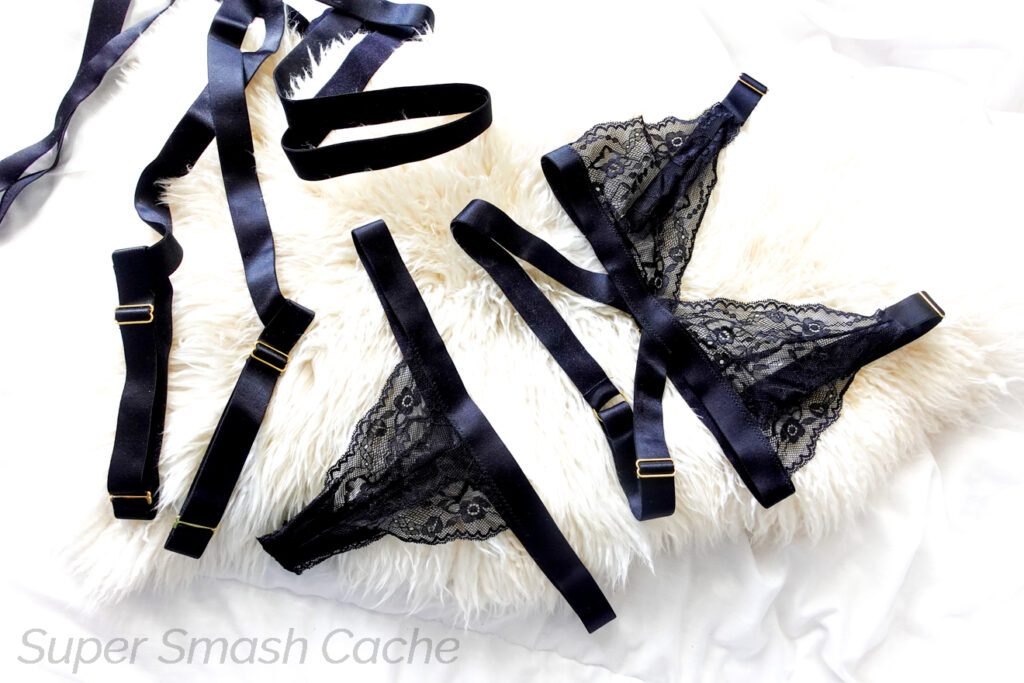 Also in The White Unicorn's care package
STICKERS!
A condom from ONE brand — I love their variety of wrapper designs!
A $10 gift card to use on my next purchase at The White Unicorn
And, of course, the glitter and gold extend to my mask, which I'll be wearing to Dirty Show 22.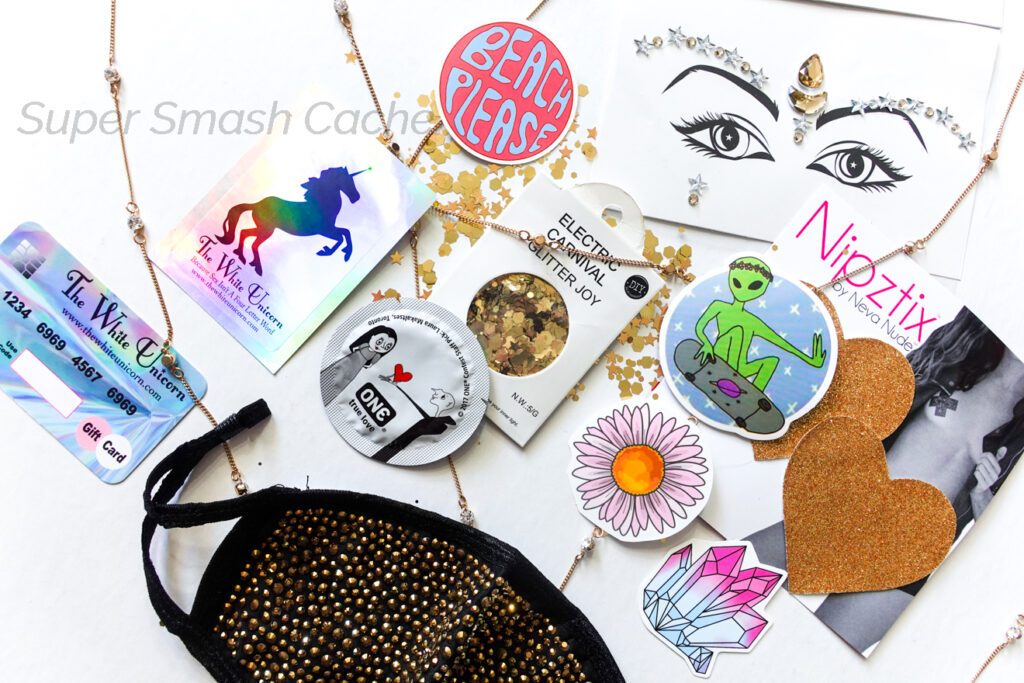 The White Unicorn is an adult boutique for women who…
Love glitter and rainbows and unicorns
Understand that kink isn't all black leather and latex
Aren't afraid to laugh or be silly in the bedroom
You'll find chains and spikes and luxe at The White Unicorn boutique, but also plenty of whimsy. We're talking light-up plugs, mermaid socks, and a unicorn sex machine. You get the idea.
Thank you to the White Unicorn for sponsoring this post and sending this luscious lingerie my way!
Use discount code Vday2022 for 10% off your first order at The White Unicorn.
"Dildorium" by Super Smash Cache
And what's the lovely photo that will be framed and on display, you ask? It's this shot of my old toy display.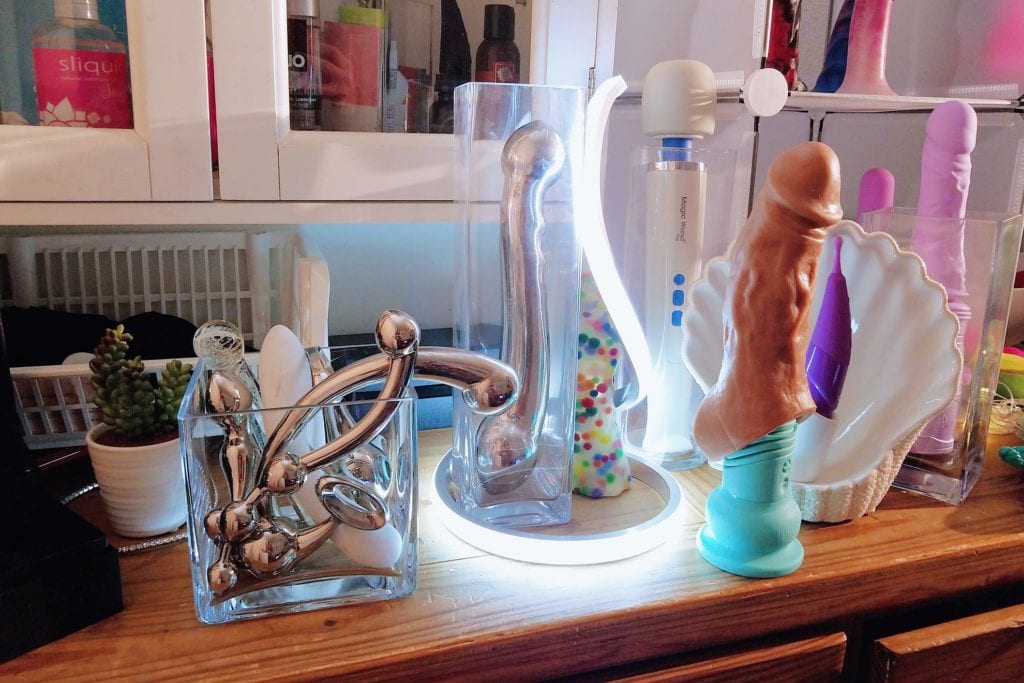 Shown here is just a small section of my sex toy collection:
Elegant hard material dildos inside glassware
A spiral lamp surrounding other glorious favorites
Magic Wand Plus (with the cord detached)
A Zumio X inside an extra AF ceramic shell
The OG Velvet Thruster Jackie
A glass cabinet with body care products

Sliquid Sassy lube
A bunch of sample packets
Bubble bath!
I'd say the outfits The White Unicorn boutique sent me are fitting of this glorious celebration. Here's to many more years of cocktography and self-exploration!