6 Chrystalino Glass Dildos: Champ, Superior, Doubler, Stretch, Gallant, Seed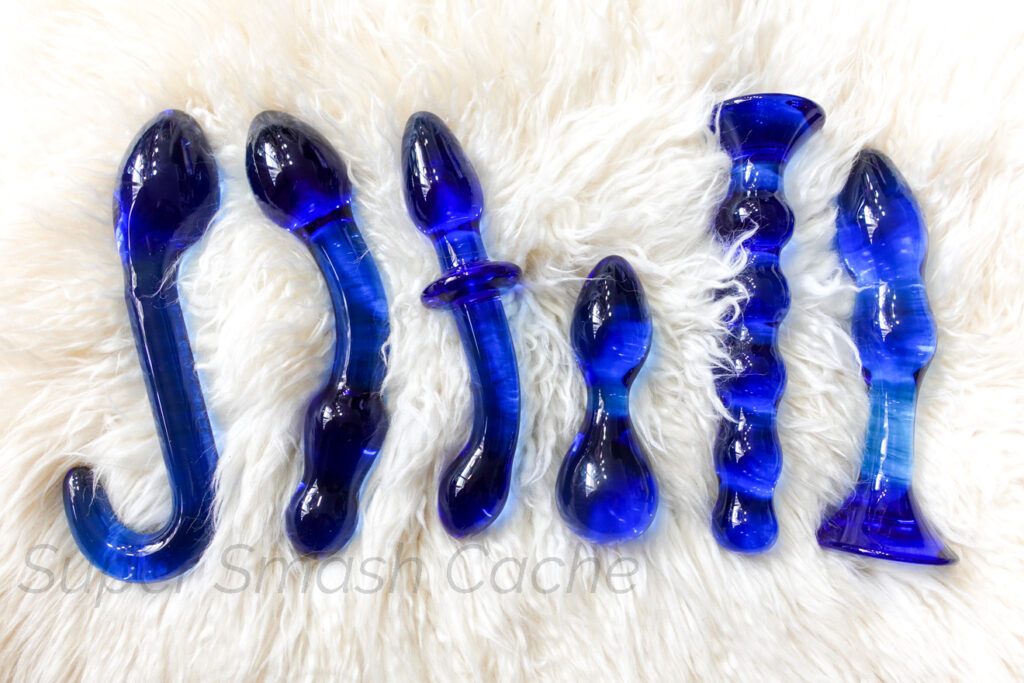 Glass dildos look stunning and deliver some of the most intense stimulation — often with a fantastic orgasm-to-price ratio. The key is to find one that's the right shape for you and your hot spots.
Shots' Chrystalino glass dildo line is hugely varied — everything from pinpoint G-spot stimulation to cervix massage to general dilation, and often for under $30. Plus, they're fun for temperature play and easy to clean.
Add some luxe to your toy box for less. Here are just a few Chrystalino glass dildos I adore — compared.
---
---
Glass dildo great for cervix massage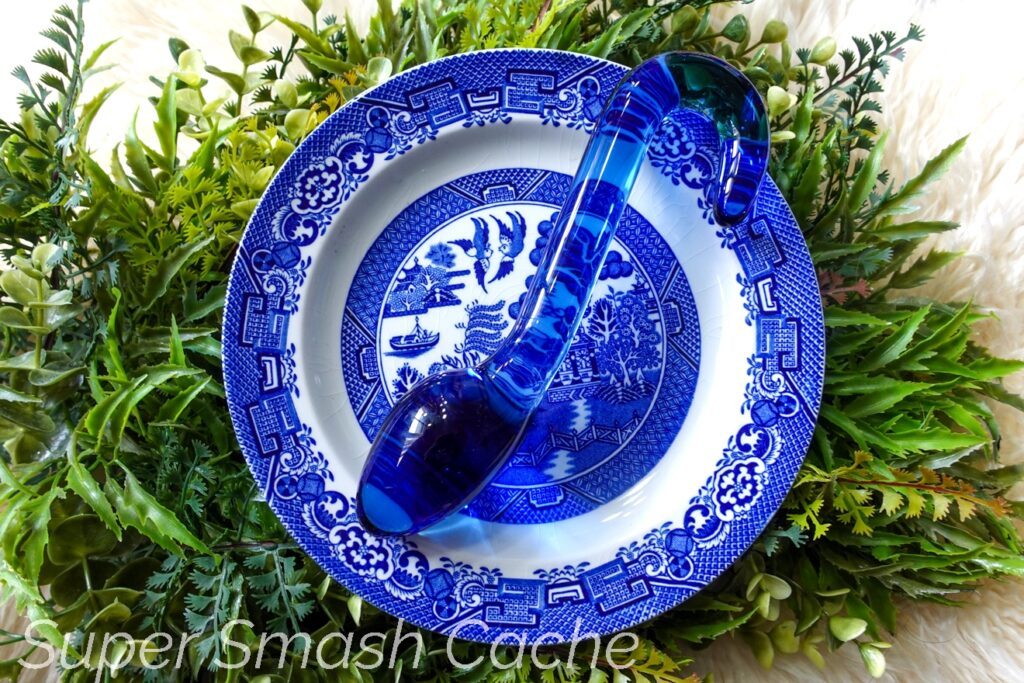 The Chrystalino Champ is one of my favorite dildos for exploring deep penetration! Its front-loaded (1.6" diameter) head is nicely off-centered and tapered to slip behind the cervix into the posterior fornix.
The moderate girth and momentum massages this lesser-known erogenous zone, giving me effortless orgasms from penetration alone. (Your mileage may vary. Don't hesitate to pair it with a delicious clit vibe!)
There's plenty of length for most users (5.9 inches insertable), and the curved handle makes it easy to maneuver. Plus, it's butt-safe! You can use the Chrystalino Champ for G-spot and prostate stimulation alike.
It's my cervix that appreciates the Chrystalino Champ most, though. And for less than $30, it's one of the most cost-effective tools you could try for going deeper with vaginal penetration.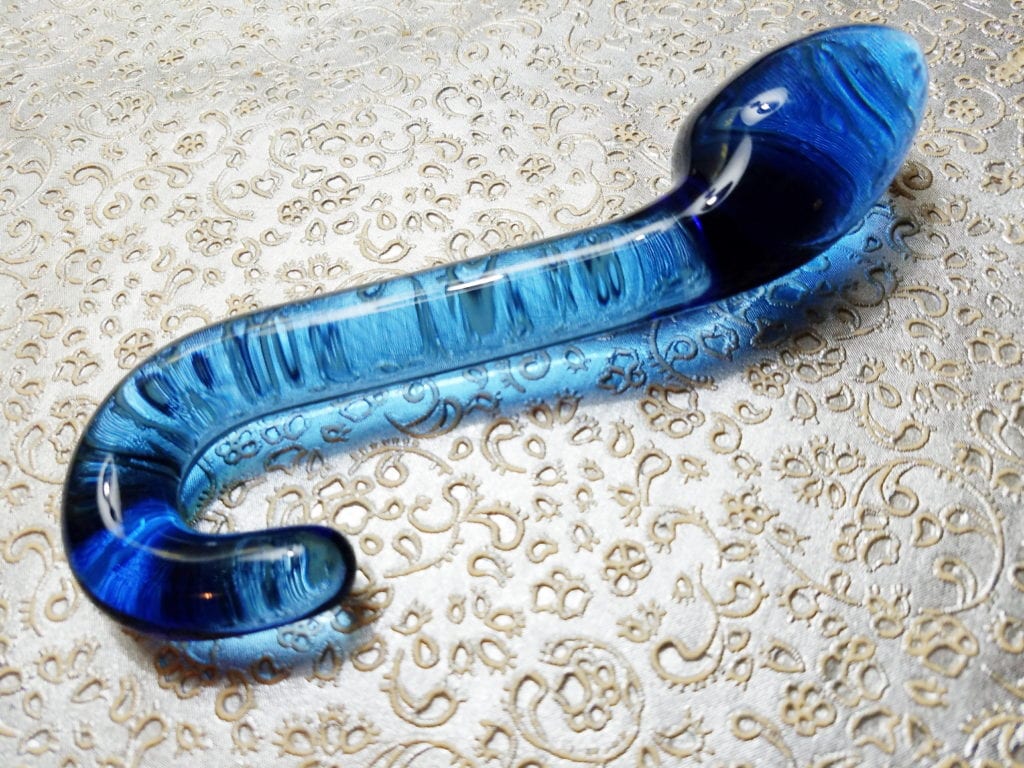 Read my full Chrystalino Champ review for more about why I love it so much!
Take 10% off at Peepshow Toys with discount code SUPERSMASHCACHE
---
G-spot and A-spot beaded glass dildo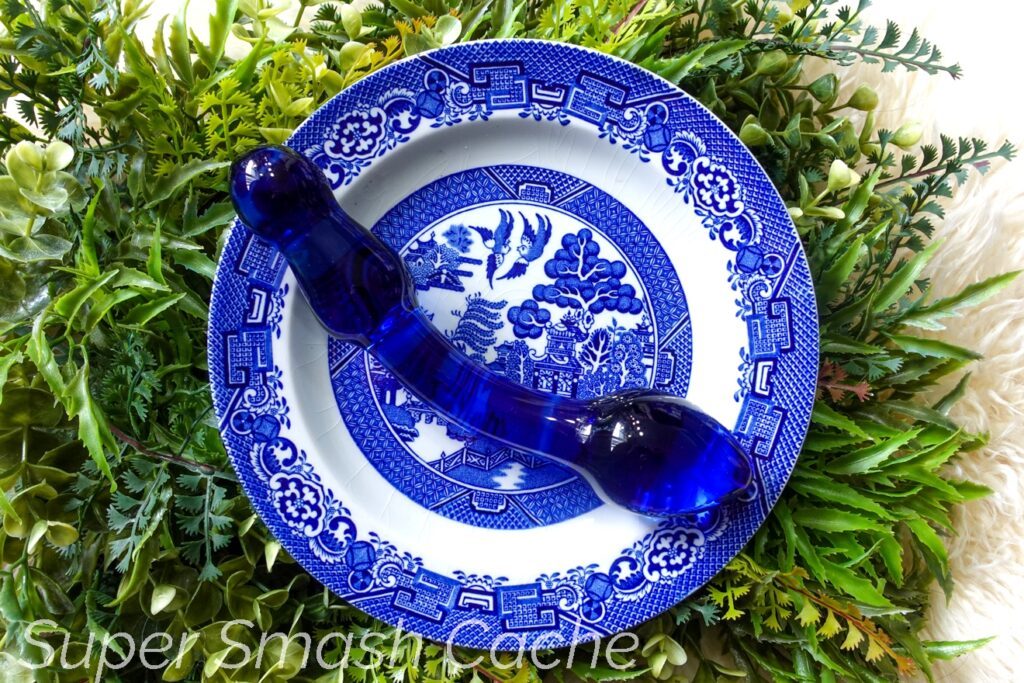 The Chrystalino Superior features a gentle curve for A-spotting. Rather than going behind the cervix, as with the Champ, the Superior's specialty is pressing on the front vaginal wall. Its bulbous heads and beads also easily tessellate along the pubic bone's dip for easy G-spotting.
The larger bulb on the Chrystalino Superior measures 1.6" across, offering plenty of stretch for many users. (Remember, firm glass is going to feel way more intense than a squishy silicone dildo of the same size!) I also find that broader, less targeted G-spot stimulation lets me go for longer sessions with multiple orgasms.
On the smaller end of the Chrystalino Superior, the beads are 1.3" maximum diameter. It's not quite pinpoint, though, since the curvature and swelling are pretty subtle. Again, if I want to go for orgasms in rapid succession, the Chrystalino Superior's shape is an effective balance of intensity and a slow burn.
---
Those who want a more targeted wham-bam G-spot orgasm should consider the Icicles No. 69 and 70 glass dildo, available in pink and cobalt blue. Can you tell I'm biased towards the latter?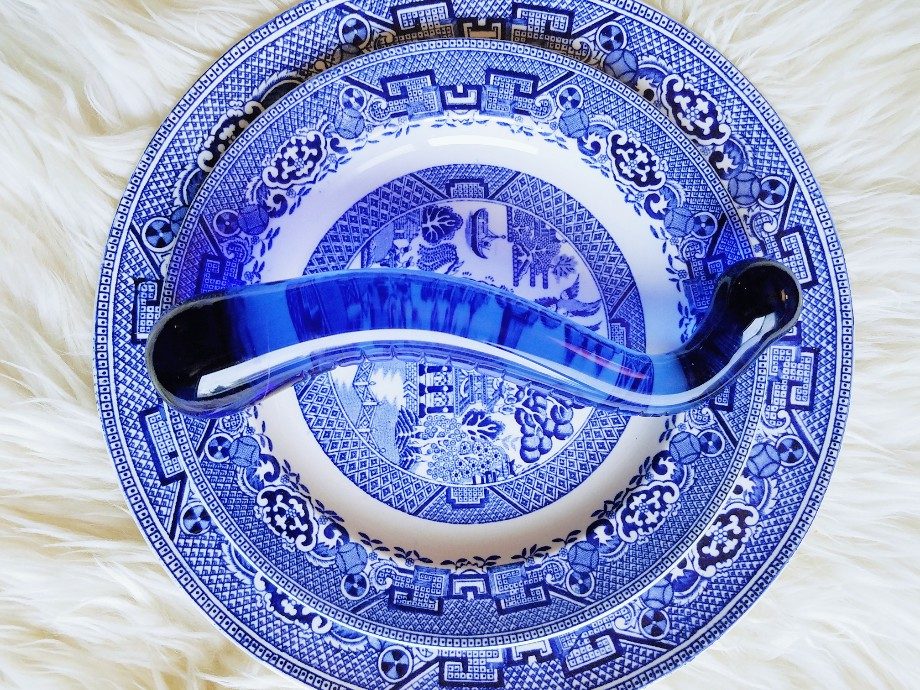 The Pipedream Icicles No. 69 and 70 feature a delicious S-curve that's effective for potent G-spotting and cervix massage. It's less of a stretch than the Chrystalino Superior and more like a missile for your front wall.
Read my full Pipedream Icicles No. 70 glass dildo review.
---
Pinpoint G-spot/prostate dildo and plug hybrid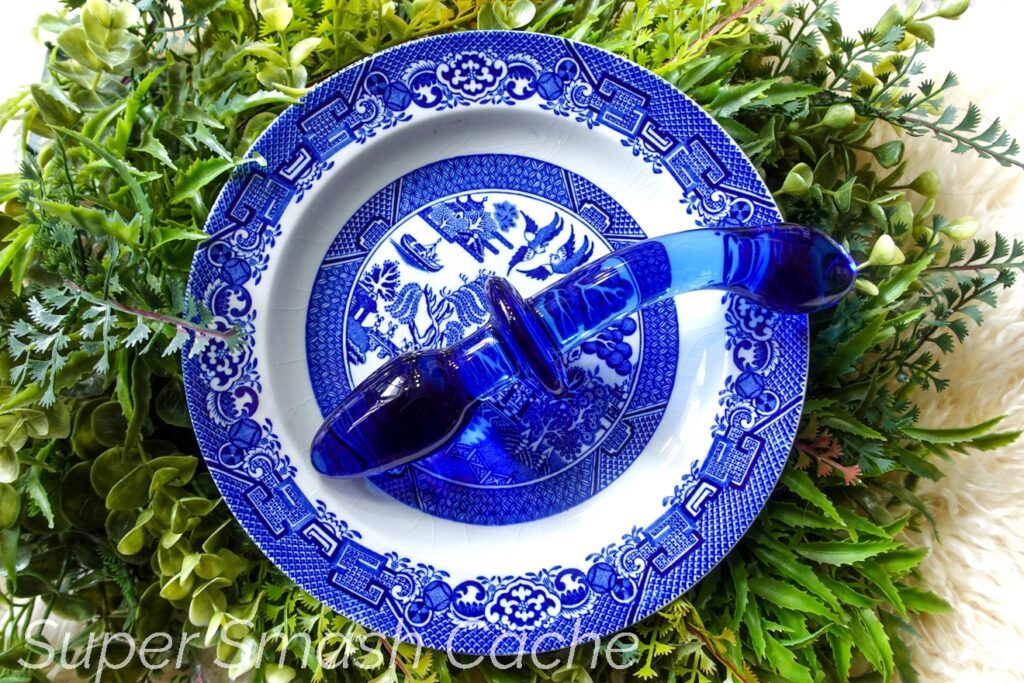 The Chrystalino Doubler also features a focused tip for pinpoint G-spot (or prostate) massage that can make me damn near insta-cum in seconds. Just tilt the head forward (towards the belly-button side), pull until you feel some resistance, and jiggle in place.
It's not as intense as the njoy Pure Wand (and that's the standard by which every G-spotting missile is measured), since there's not as stark a contrast between the head and neck, but it's pretty dang close!
The Chrystalino Doubler's small head measures 1.25" across. On the other end, there's a classic tapered, 1.4" wide bulb and flared base for safe anal insertion. So many options!
Consider also that the small tip makes it a bit more challenging to hold in for weighted Kegel exercises. The Chrystalino Doubler dildo weighs about 6.5 oz, a fun beginner-to-intermediate-level weight. See my complete vaginal weightlifting guide to see other toys you could try for a stronger pelvic floor!
---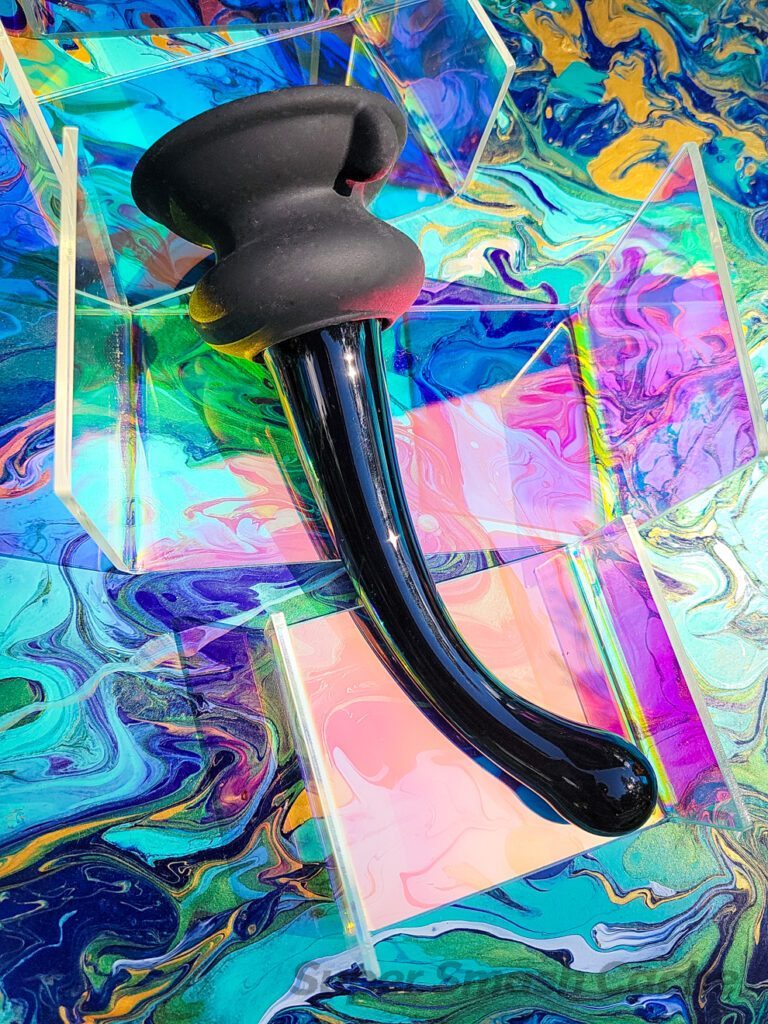 Same deal as the Chrystalino Doubler's small end: the Pipedream Icicles No. 87 has a curved shaft, focused tip, and butt-safe flare. The big draw, though, is that Icicles No. 87 has a silicone suction cup base for mounting!
Read my full Pipedream Icicles No. 87 glass dildo review.
---
Slender, rippling glass anal beads
The Chrystalino Stretch features five beads that gradually ascend in diameter from 1" to 1.3" — nothing too wild, but also not for total butt beginners, either.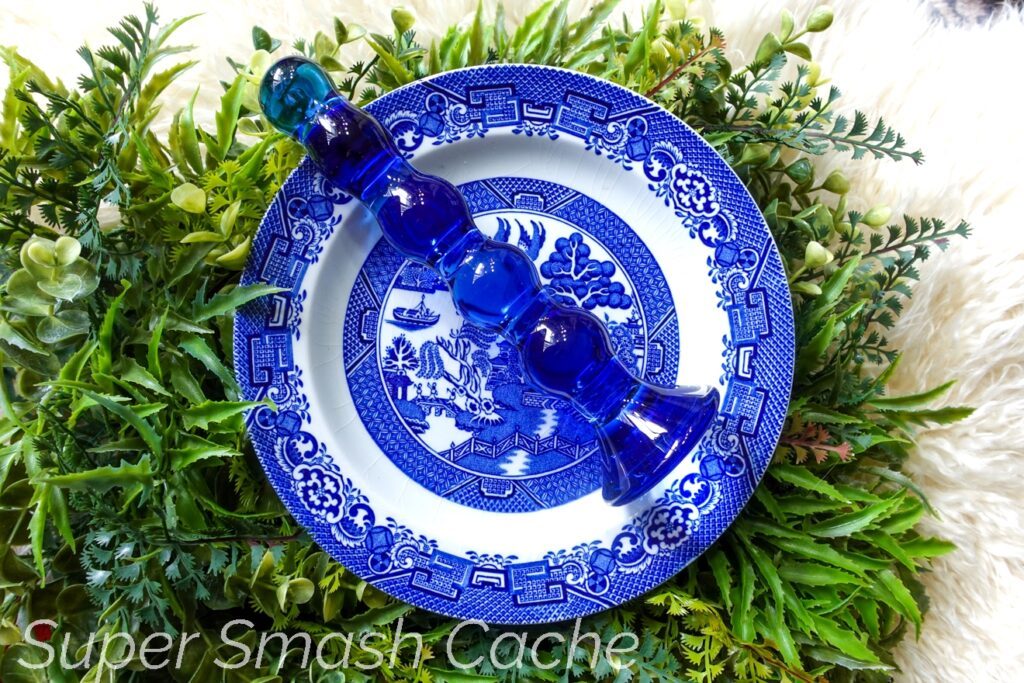 It's in the name: a way to stretch and warm up to more immense phalluses for vaginal or anal insertion.(Make sure to boil or bleach and wash your toys thoroughly first if you switch from ass to vag!)
I'd recommend the Chrystalino Stretch primarily for anal use. Vaginally, I'd recommend something with a slight curve if you're going all the way in. That way, it's offset so you can easily go in front of or behind the cervix. Consider the Chrystalino Planets.
---
Chrystalino Seed
Fun for Kegel exercises and pompoir practice
The Chrystalino Seed weighs 5.5 oz and is quite a bit girthier than your standard Kegel exerciser. One end measures 1.5" wide, and the other 1.75". Think of it as more for the feeling of the weight and stretch while you're wearing it.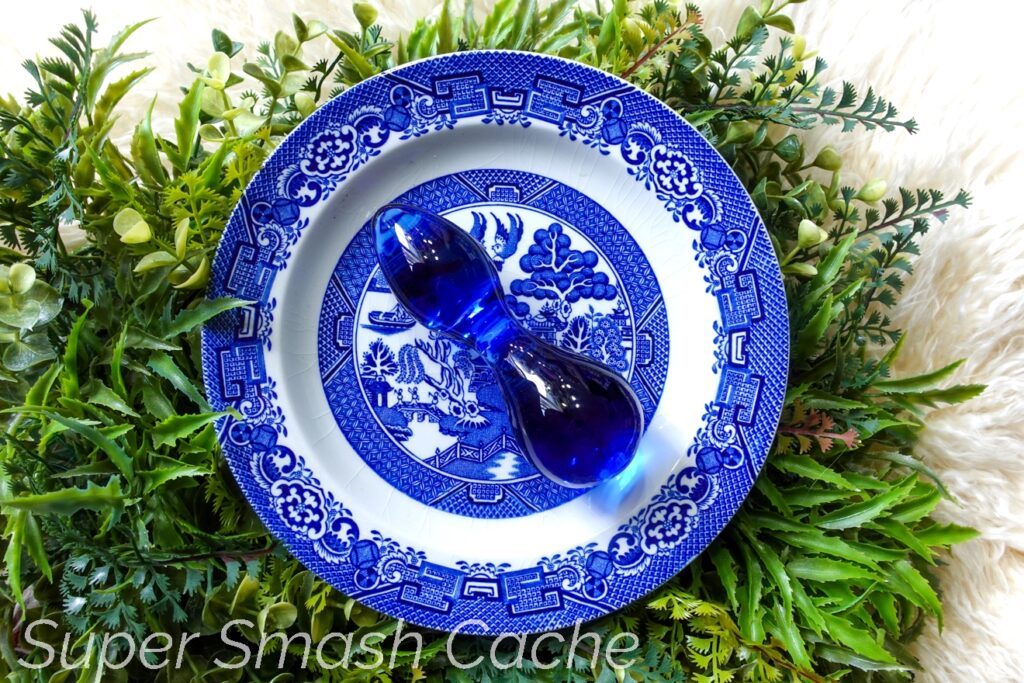 Or, practice controlled vaginal sucking and expelling motions with a beaded toy like this one. Pelvic floor exercises can go so far beyond "just" squeezing and tightening.
After going to Vegas as an adult for the first time and seeing a show, I almost want to practice shooting ping-pong balls out of my vagina. Who watches a performer bounce one against a xylophone to play it and thinks, "I'll take that a step further"? Me. I do.
---
Harnessable A-spot glass dildo
Honestly, I rarely grab the Chrystalino Gallant anymore, but I keep it around for nostalgia purposes. It's the glass dildo that helped me discover that I like A-spot stimulation a lot.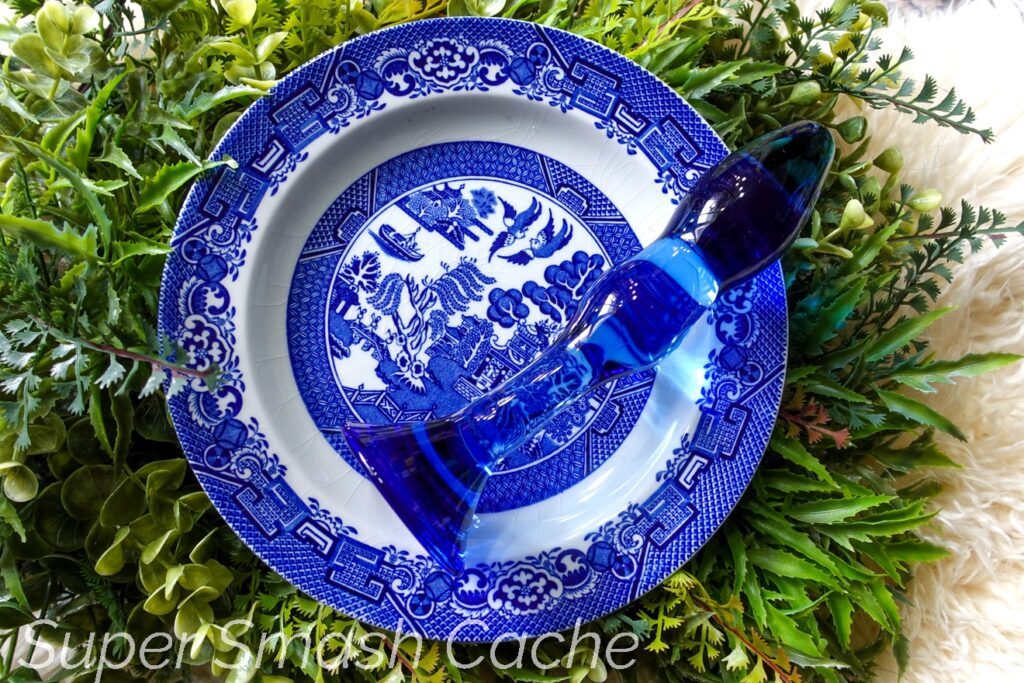 The tapered tip slips in front of my cervix, and the forward tilt makes it easier to aim.
That being said, I recommend harnessing or mounting the Chrystalino Gallant rather than hand-thrusting it. My front wall is quite greedy for pressure, and gripping the base gets quite uncomfortable for my hand's circulation.
Read my full Chrystalino Gallant review.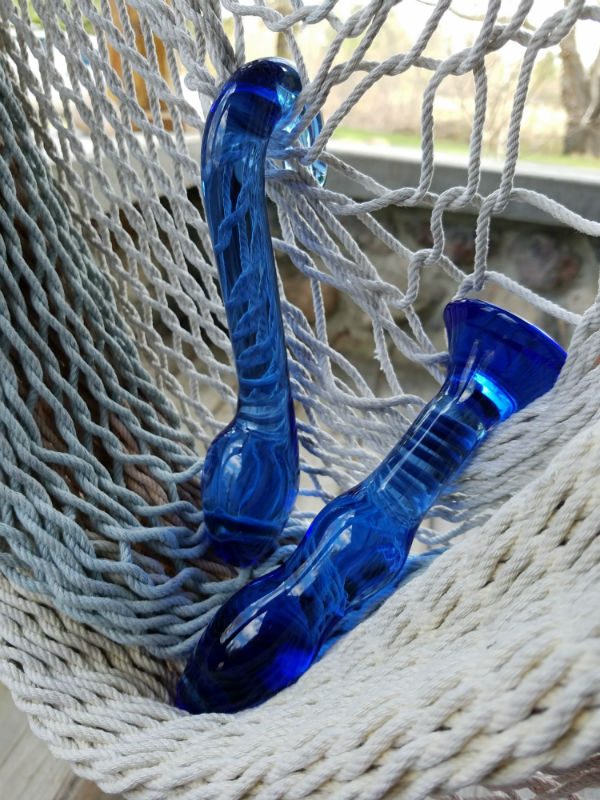 ---
Further reading