SelfDelve Marshmallow squishy spiral silicone dildo review
If you've ever wanted to fuck a cloud deity, that's what the SelfDelve Marshmallow dildo feels like.
As the name suggests, the Marshmallow Sweet Treats Twisting Dildo is suuuuuuper soft, with a colorful rope design. Not only do the accent cords look beautiful under UV light, but they also provide delicious tactile sensation.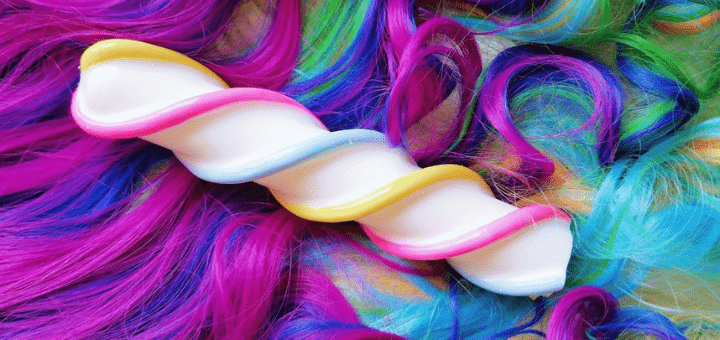 Think of the Crystal Delights Crystal Twist glass helix dildo, but more filling — or the Split Peaches Screw You. The SelfDelve Marshmallow is just as screwy with its spiral design, but a far more forgiving dildo with its super soft silicone density.
Its generous massage entices but doesn't bully the "eject oxytocin" reaction from my cervix. Every part of my vagina is thrilled.
---
The super soft silicone
Marshmallow dildo measurements
How it feels in use

Deep penetration
G-spotting
After orgasm

My verdict on the SelfDelve Marshmallow
Shop SelfDelve silicone dildos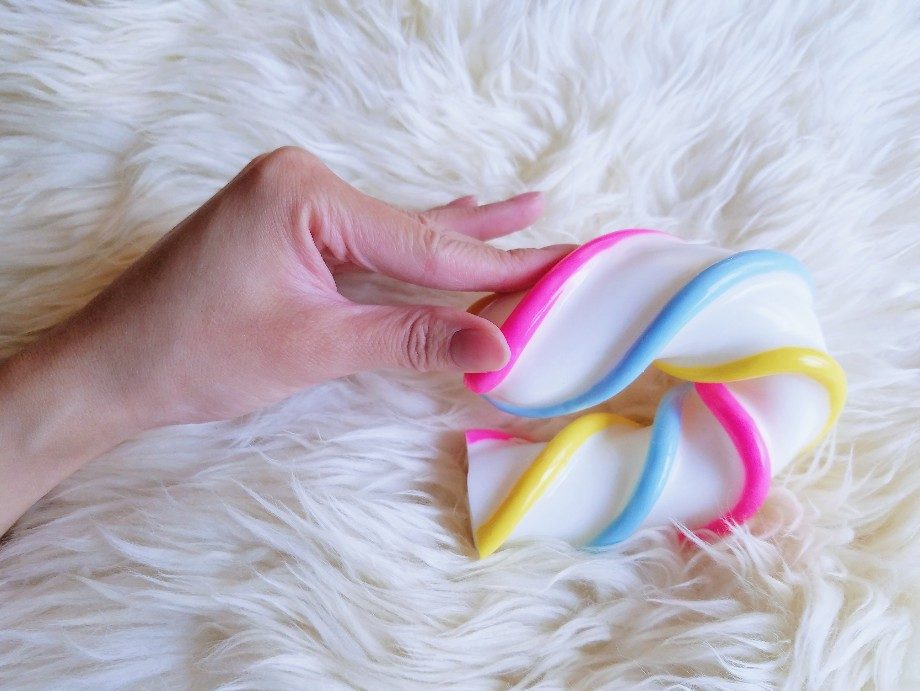 ---
SelfDelve Marshmallow super soft silicone
My mind initially associated the shiny, candy-like appearance with Tantus's OG firm and glossy silicone — or perhaps old-fashioned candy buttons on paper. However, the silicone surface has less to do with firmness and more to do with how the mold was prepared.
SelfDelve, a German artisan dildo maker, offers shapes inspired by eggplants, cucumbers, peppers, mushrooms, candy, and so many other things I usually wouldn't recommend putting in a vagina. Silicone allows you to entertain the idea safely.
SelfDelve dildos come in many different silicone densities: soft big toys for comfort and firm small toys withstanding pressure while thrusting. Think of a gummy bear or relaxed thigh muscle. I can easily bend this dildo between two fingers or stretch it a little thinner.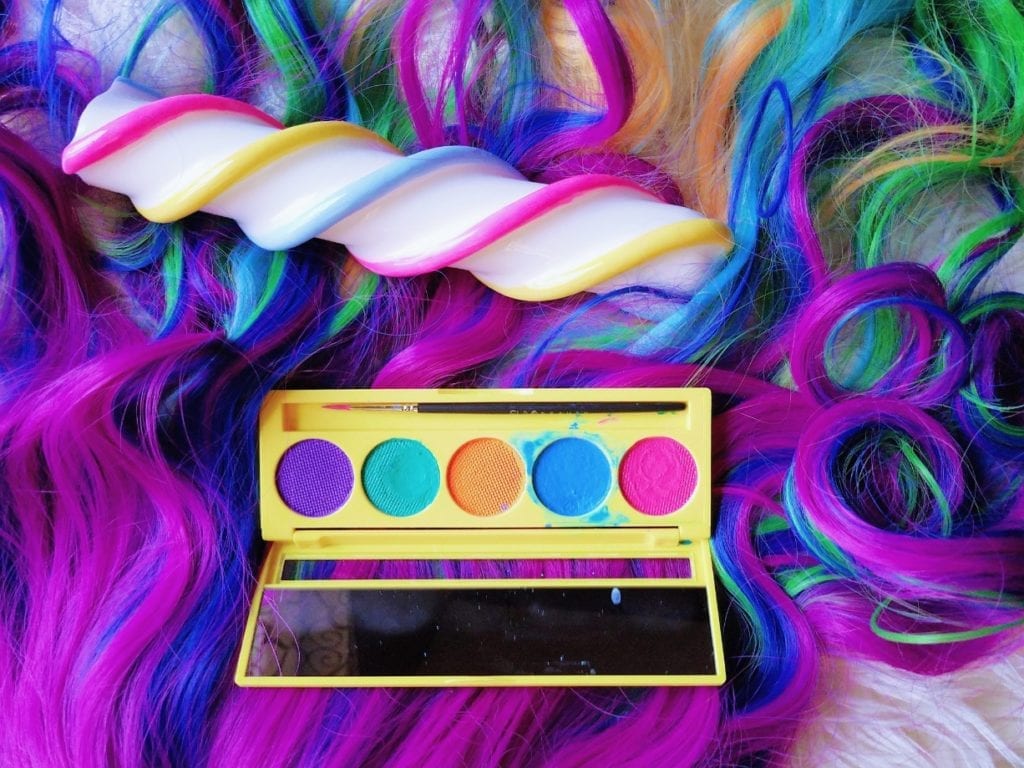 ---
SelfDelve Marshmallow twisting dildo measurements
As such, the SelfDelve Marshmallow super soft dildo is a lot beefier than I expected. It's squishy and THICC, measuring 1.7″ (4.4 cm) across if you include the accent ropes. The length is about 8.75″ (22 cm) total, depending on how much of it you need to grab, that could be up to 7.75″ insertable.
SelfDelve's glossy silicone adds minimal friction; add some water-based lube. (Never put silicone lube directly on a squishy silicone toy!) It's all about the twisting pressure with the SelfDelve Marshmallow!
---
How the SelfDelve Marshmallow twisting dildo feels in use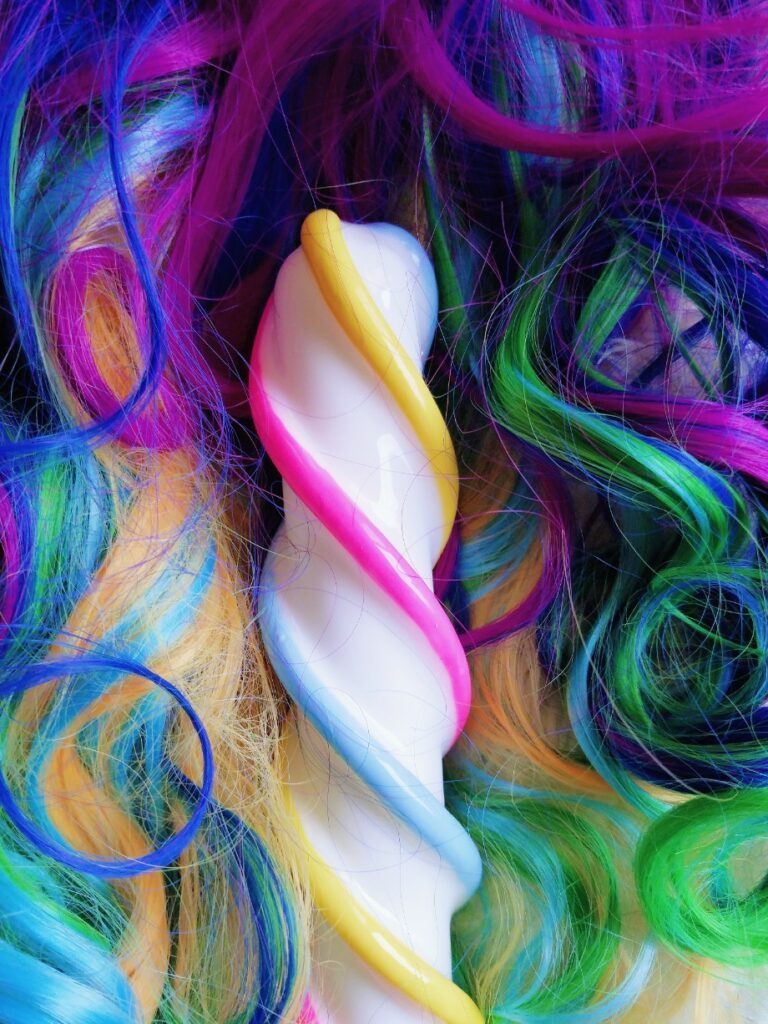 For deep penetration
My cervix approves — no, adores — the SelfDelve Marshmallow! Usually, I prefer firm dildos, so I had some concern that it would be too yielding or perhaps stubborn in the wrong ways. However, that fear was unfounded!
The SelfDelve Marshmallow twisting dildo's tip is ample for massaging my cervix. Its tapered tip conforms to the posterior fornix while still applying pressure the way I like it. It reminds me of how I felt with the Vixen Creations VixSkin Outlaw, but slightly subdued.
Against my G-spot
Meanwhile, my G-spot likes the sliding and spiraling; there's an stretch with plenty of indirect but consistent clitoral pressure internally. You can bend the shaft against your external clit to grind against while thrusting, too! Overall, I find that the SelfDelve Marshmallow dildo is best enjoyed twisted.
It's so flexible that I tend to un-twist the spiral textures straight if I'm clenching hard. To fully appreciate the SelfDelve Marshmallow's bumps, play with different ways of clenching and relaxing around it. Or I could start with thrusting motions and switch to twisting in-and-out as I'm about to come.
During and after orgasm
My only problem with the SelfDelve Marshmallow is that, because it's so flexible, I occasionally push it out when coming hard. (Kegel game too strong!) All it really means is that I have to be a liiiiittle more mindful to keep it pushed in deep as I peak.
That's a good problem to have, considering the orgasms feel so effortless with this dildo. I had the same First World Problem with the Fun Factory Stronic Real.
---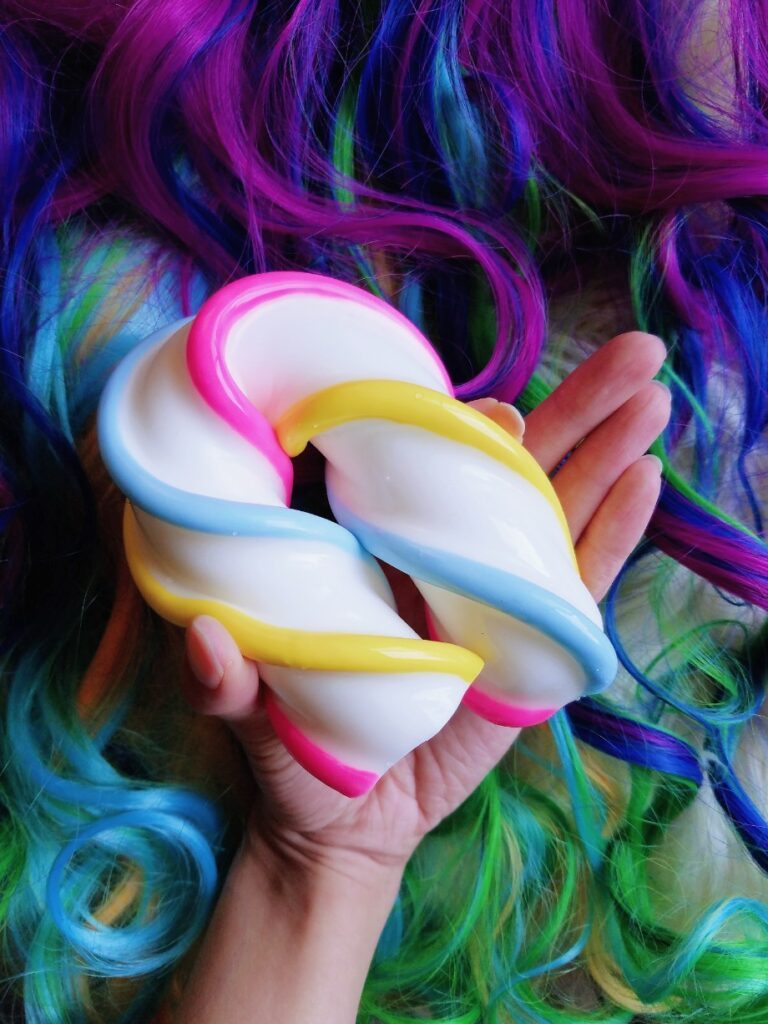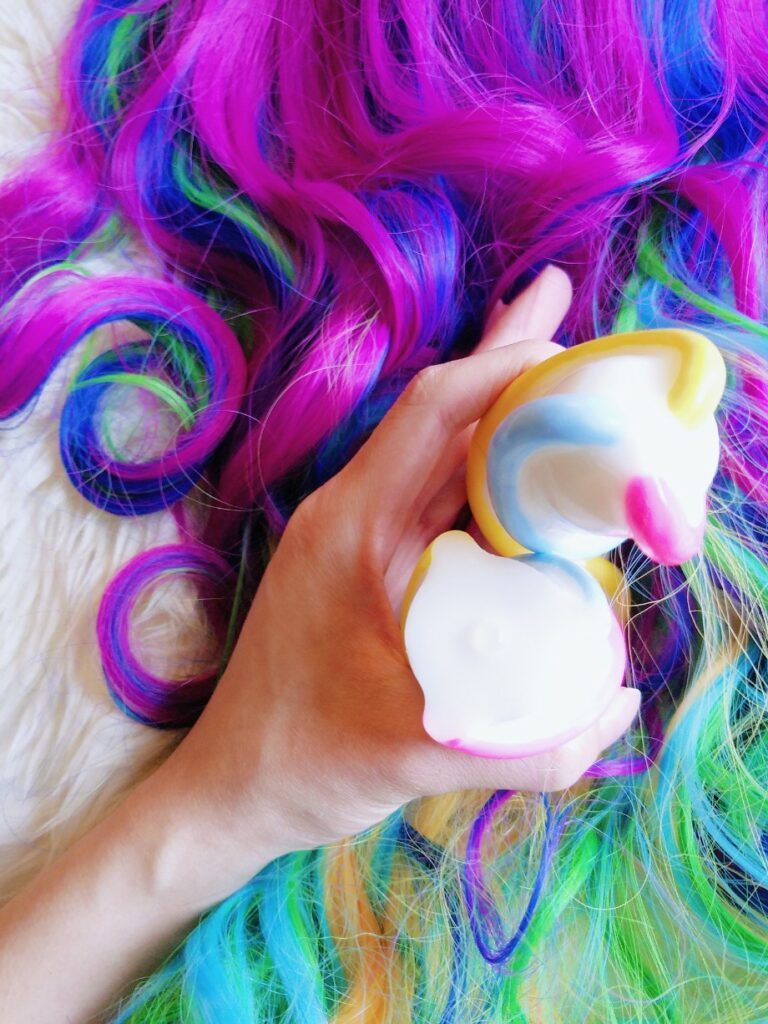 ---
Other spiral twisting dildos to consider
The SelfDelve Marshmallow twisting dildo's spirals aren't as hardcore as the Crystal Delights Crystal Twist, but they serve different purposes. Do you want focused G-spot sensation, or do you want to be filled up?
It's also worth noting that the Marshmallow's nice in-between girth is more manageable than, say, the Split Peaches Screw You Large. I'm a size queen who enjoys fisting, yet the large Screw You dildo was too big and hard for my vagina to consume. Even I have my limits! The medium may be a bit more up my alley.
---
My verdict on the SelfDelve Marshmallow super soft twisting dildo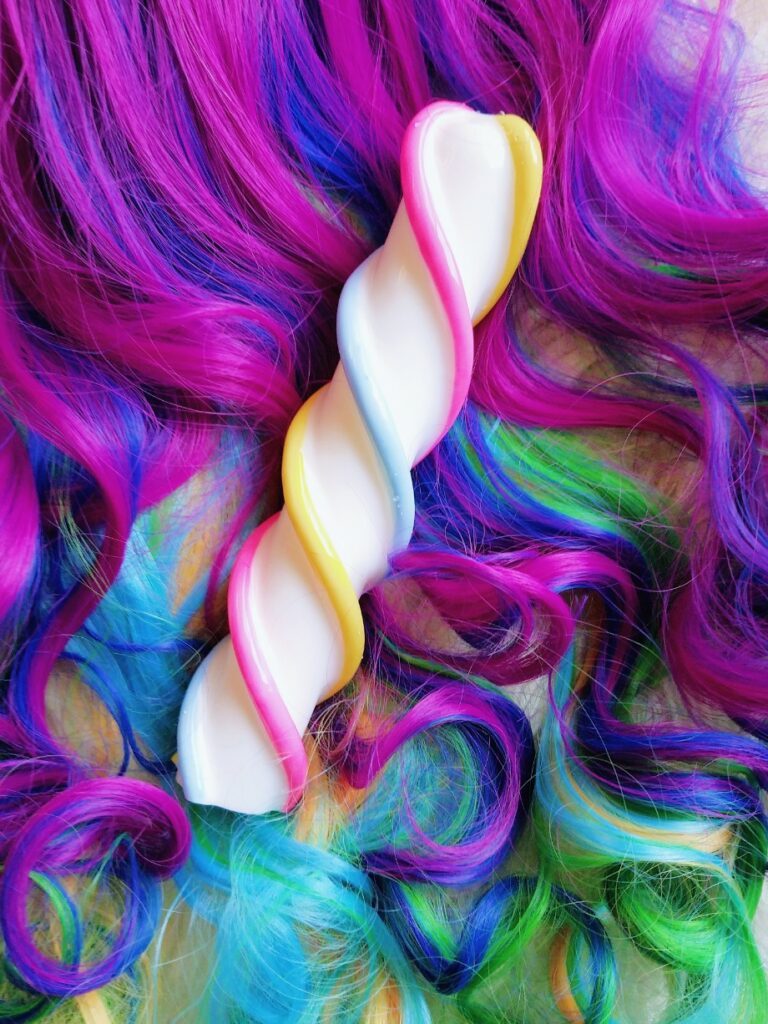 SelfDelve's super soft silicone is just right, like a memory foam mattress that provides support in the right places and conforms to nestle you in others. If the SelfDelve Marshmallow spiral dildo is right for you, you probably already know. Enjoy squish, slight texture, and big toys? Then hell yeah! What are you waiting for?
However, I wouldn't recommend this dildo to those who need targeted stimulation or are trying to get at a specific spot. Try something firmer with more of a curve for that.
The SelfDelve curved cucumber is a little firmer and double-ended for versatile G-spotting and A-spotting fun. There's a reason I named it one of the best sex toys of 2019!
All of SelfDelve's artisan silicone dildos are thoughtfully designed and unique pieces of art.
Making a big and super soft dildo with texture was bound to be a crowd-pleasing decision. However, the SelfDelve Marshmallow's colors and corkscrew contours elevate it from sound and sensible to brilliant and bewitching.
---