5 Tips for Discreet & Conveniently Travel-Friendly Sex Toys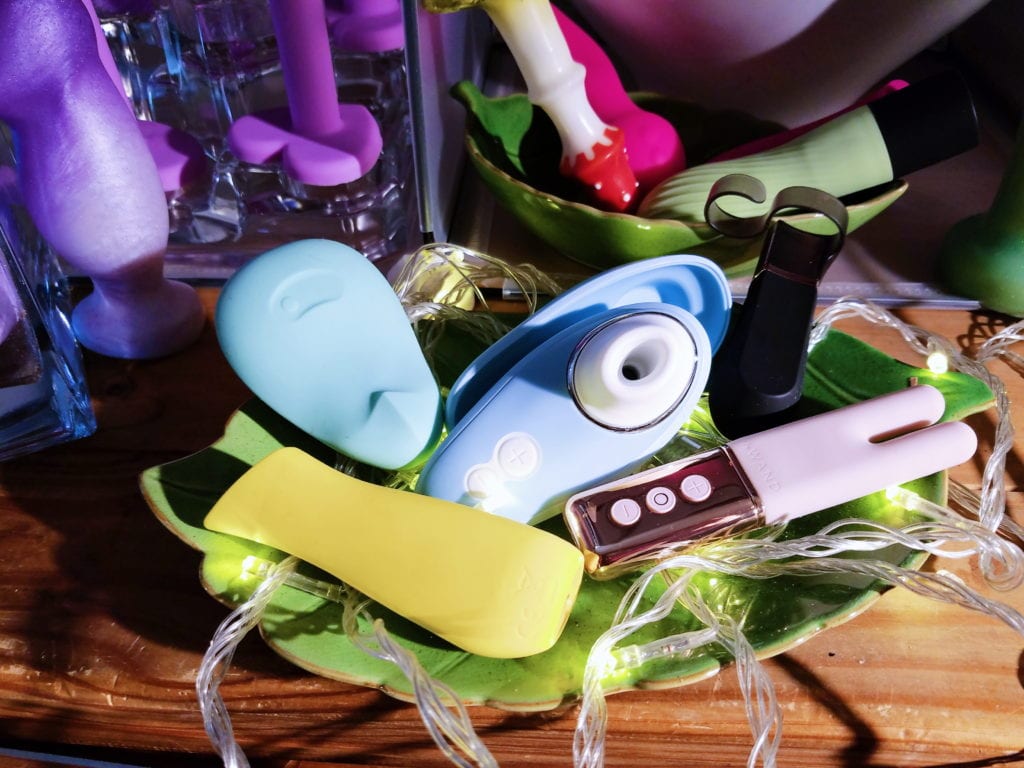 "Go big or go home" often doesn't apply when visiting family for the holidays or traveling to certain countries. Sometimes, traveling with sex toys is a hassle, thanks to nosy and neurotic parents or limited luggage space. (Sorry, dear VixSkin Gambler!)
Whatever the reason, there are many ways you can make sex toys more convenient and travel-friendly. Package your packages inconspicuously to avert innocent eyes.
Bury your toys in other stuff and lock your bags
It's a no-brainer once you're out of the airport, but a little investment in a lock can save you from a big headache. I found a compact, 3-dial cable lock for under $10 at a superstore. Small padlocks can also stylishly keep your bag secure.
Mini sex toys: good things come in small packages
There's no shortage of mini-vibes that pack a punch and don't look like sex toys.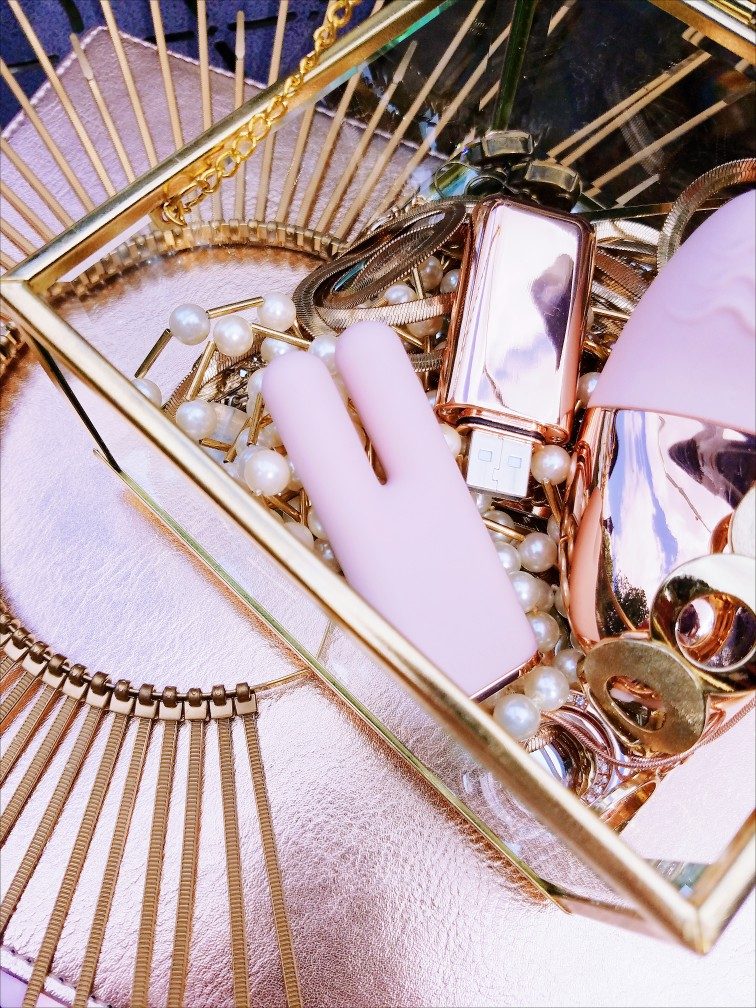 The We-Vibe Tango and Hot Octopuss Digit, for example, are both powerful for their size and super quiet— an uncommon combination! Consider also Pom and Kip by Dame Products. They're more gentle than the previous two, but among the most hushed luxury vibrators that I've tried. Slip them in your toiletries bag.
If you want something compact but a bit broader, consider one of the nojë mini-wands. They're not whisper-quiet, but they are quiet enough that you can turn on a fan or some music to cover up the sound. For a mini-wand, that's pretty fantastic.
Some clit toys come with a built-in travel case like the Womanizer Liberty and Blush Aria Flutter. And for unbeatable portability, the Le Wand Chrome Deux doesn't need a charging cord or any separate batteries. Pull it apart to expose the USB recharging plug and stick it into your computer or outlet adapter. Simple.
If you need something a bit bigger, be flexible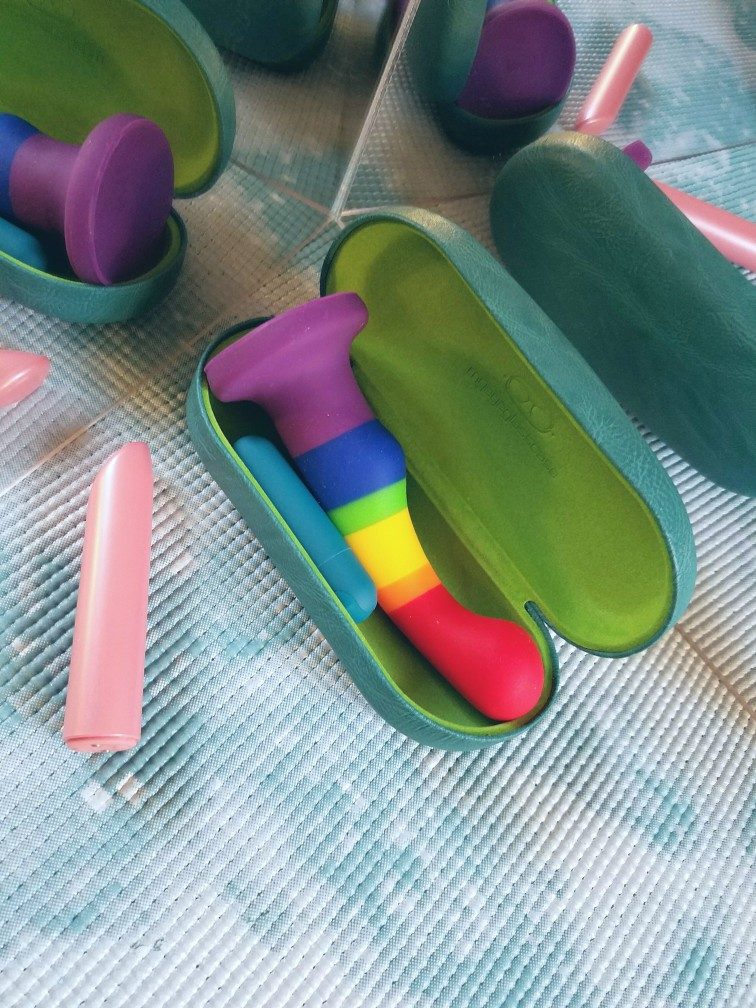 Dildos are a bit harder to hide, but not by much. Some, like the Blush Avant Pride P1 and P2, are bendy enough to fit in my sunglasses case for maximum discretion. And the P1 and P2's forward-bulging shape is enough to stimulate my A-spot, even with less insertable length than what I would usually use. For slightly firmer stimulation, my G-spot approves of the Tantus Sport.
You, of course, don't have to limit yourself to a sunglasses case! I usually prefer firm pressure, but there are other not-as-small but still foldable dildos that I've enjoyed. Among them are the  BS Atelier Max, Uberrime Xenuphora, and Blush Neo Elite 7.5" without balls. Lastly, I'm not claiming that a silicone veggie out in the open will fool everyone, but a Self Delve Eggplant, cucumber, or pepper could easily fit in with produce and road trip snacks.
Blend it in with the rest of your wearables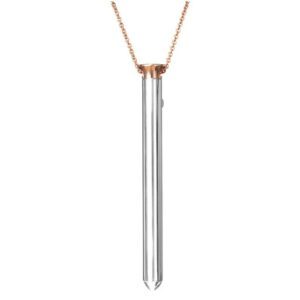 Some sex toys would look at home among your accessories. One is the Crave Vesper, an elegant bullet vibe in necklace form. Though the vibrations aren't exceptionally rumbly, they're quiet, along with pinpoint and concentrated. Bijoux Indiscrets' Magnifique chain necklace is also discreet and classy, but its tails serve as a gentle impact toy.
For potentially rougher sensory play, consider vampire gloves. They're leather gloves, with a little something extra on the palm side: prickling metal spikes along the fingers. You can do a slow and subtle graze, or use them to add more pain to a spanking. Just take some caution if you're going hard enough to break skin.
Bring something cheap and easily replaced for convenience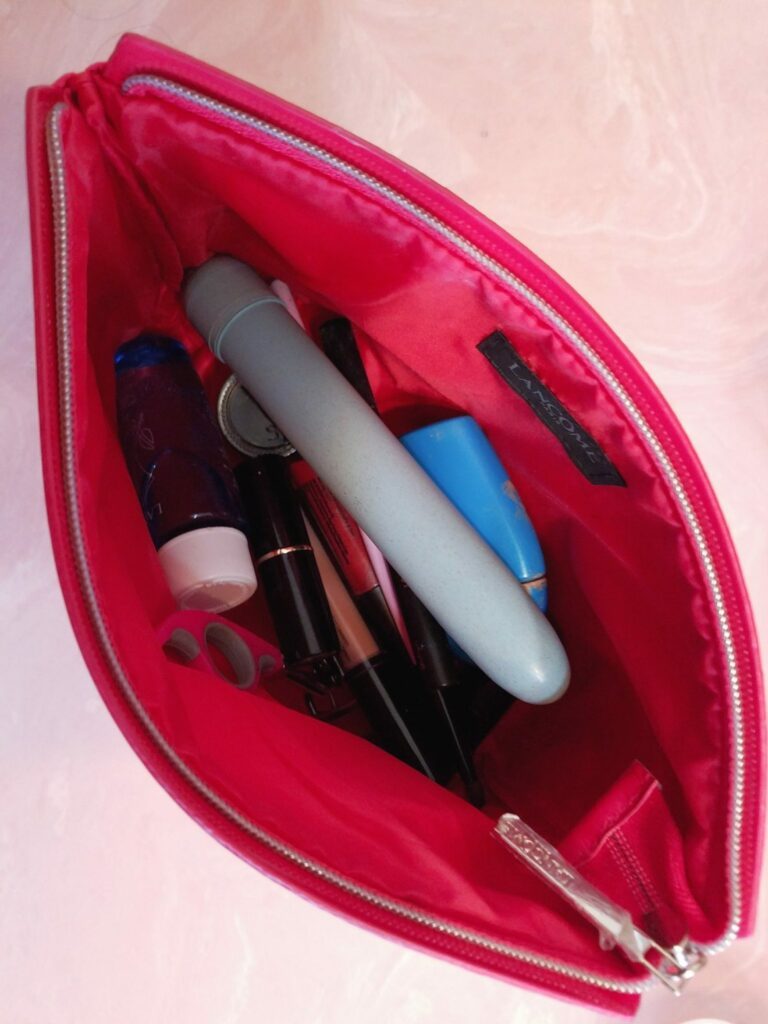 If you're worried about confiscation (say, by a customs agent), maybe bringing a luxury vibrator is entirely too risky for you. In that case, consider the nondescript Blush Gaia Eco. It's quiet and with a moderate rumble, but for a mere $12, it wouldn't dent your bank account much to lose it.
Wrapping it up!
There are many ways the winter holidays can be taxing, but traveling with sex toys doesn't have to be one of them. It's easier than ever to find discreet, quiet, and compact toys with big impact, so that you can focus on what really matters when traveling: enjoying yourself.
---
[This is a repost. I originally wrote this article for Spectrum Journal.]