Blush Novelties Gaia Eco review: $15 slimline vibrator
I'm so infatuated with this vibrator. The Blush Novelties Gaia Eco has the best vibrations you could get for under $15.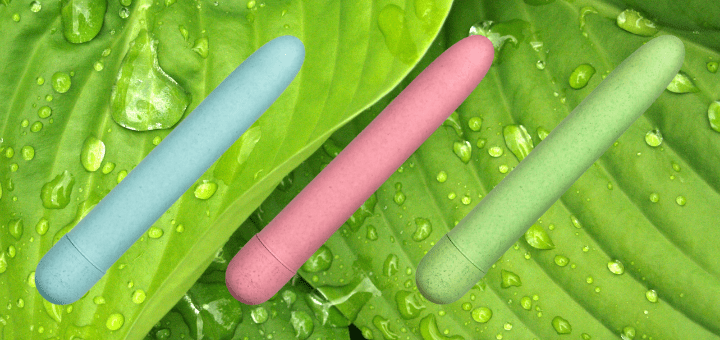 Just buy it if you want something powerful and discreet to explore with. I could end my review there, but that wouldn't do justice to why I'm so in love with it.
The Blush Gaia Eco is rumbly
I'm not sugar-coating my thoughts on a weak-ass "beginner" vibe. Oh, no. The Gaia Eco was a delight to turn on for the first time, set on a table, and hear the clattering rhythm of gunshots.
That's a quick and dirty way to tell the difference between rumbly and buzzy: buzzy vibrations sound like a single pulse of a cell phone going off, while a more rumbly vibrator will have more distinct, rhythmic taps as it pounds against the surface. Buzzy tickles the surface, while rumbly vibrators shake the tissues on a deeper level.
Still not sure what the difference between buzzy and rumbly is? See my pictures of vibrator motors when taken apart. Or look at the Gaia Eco's twin, the Blush Sweet Rush slimline vibrator, splash in the water below.
The Blush Gaia Eco isn't just adequate, but actually ample. It's more than enough, and it's moderately rumbly, which is uncommon for a vibrator under $20. Yeah, there are other affordable vibrators with a similar design, but the Gaia Eco beats all of them in terms of power.
How is the Gaia Eco's speed range?
"The power level is so good that if you have a sensitive clitoris and can orgasm fairly easily from just fingers, it might be too powerful for you," wrote Lilly.
I'm inclined to agree; I definitely found myself wishing there were more speed settings on the lower end. The Gaia Eco is more powerful than other toys with separate batteries I've tried. I'd say it's comparable to the lower speeds on the Pillow Talk Sassy regarding power but buzzier. As expected from a not-rechargeable toy.
There isn't much difference between the lowest setting and the highest. Despite the limited speed range, the price and power still make it convenient for travel.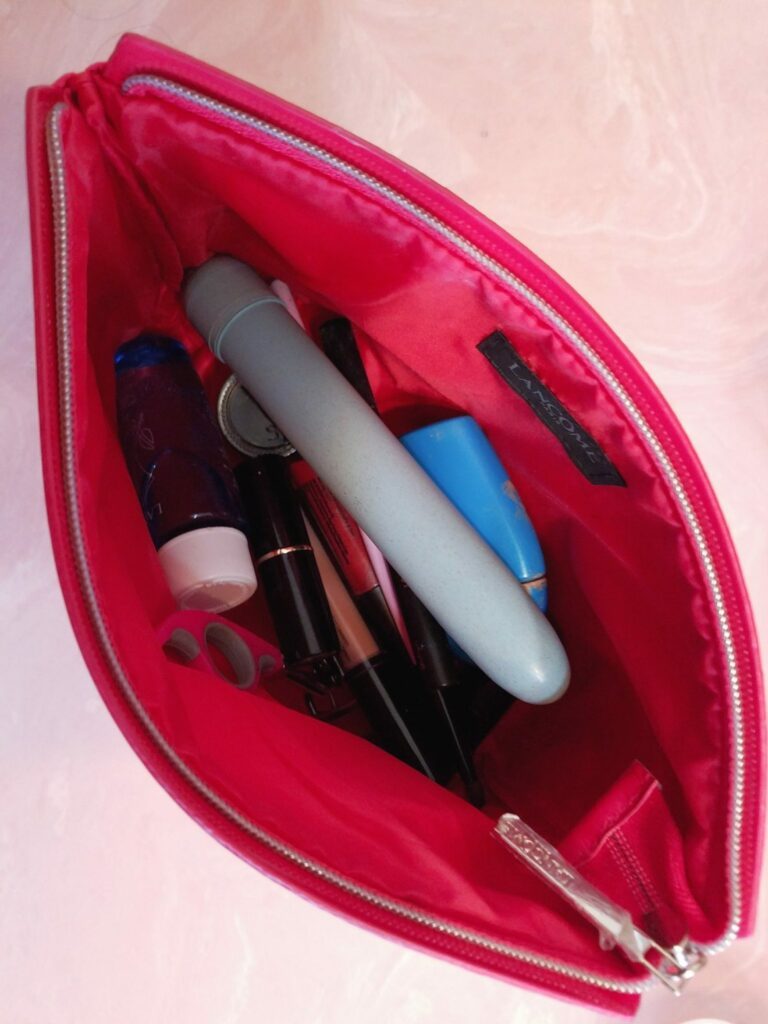 The Gaia Eco vibrator is slim and frill-free
The slimline design is basic and a classic:
cylindrical with a rounded tip
7″ long by 1″ wide
hard plastic
a dial to turn the speed up and down
Some might find the shape and size boring for internal use, but I get why it's like that. The basic bullet shape is probably cheaper to make, helping to keep the price as low as it is.
It isn't useless internally, though. The rigidity and slim profile make it a good intermediate size step between fingers and a moderately-sized penis. And even if you'd usually find penetration near your cervix uncomfortable, the Gaia Eco is long, slim, and rigid enough for deep exploration. It's narrow enough to swirl around all 360 degrees of my cervical os.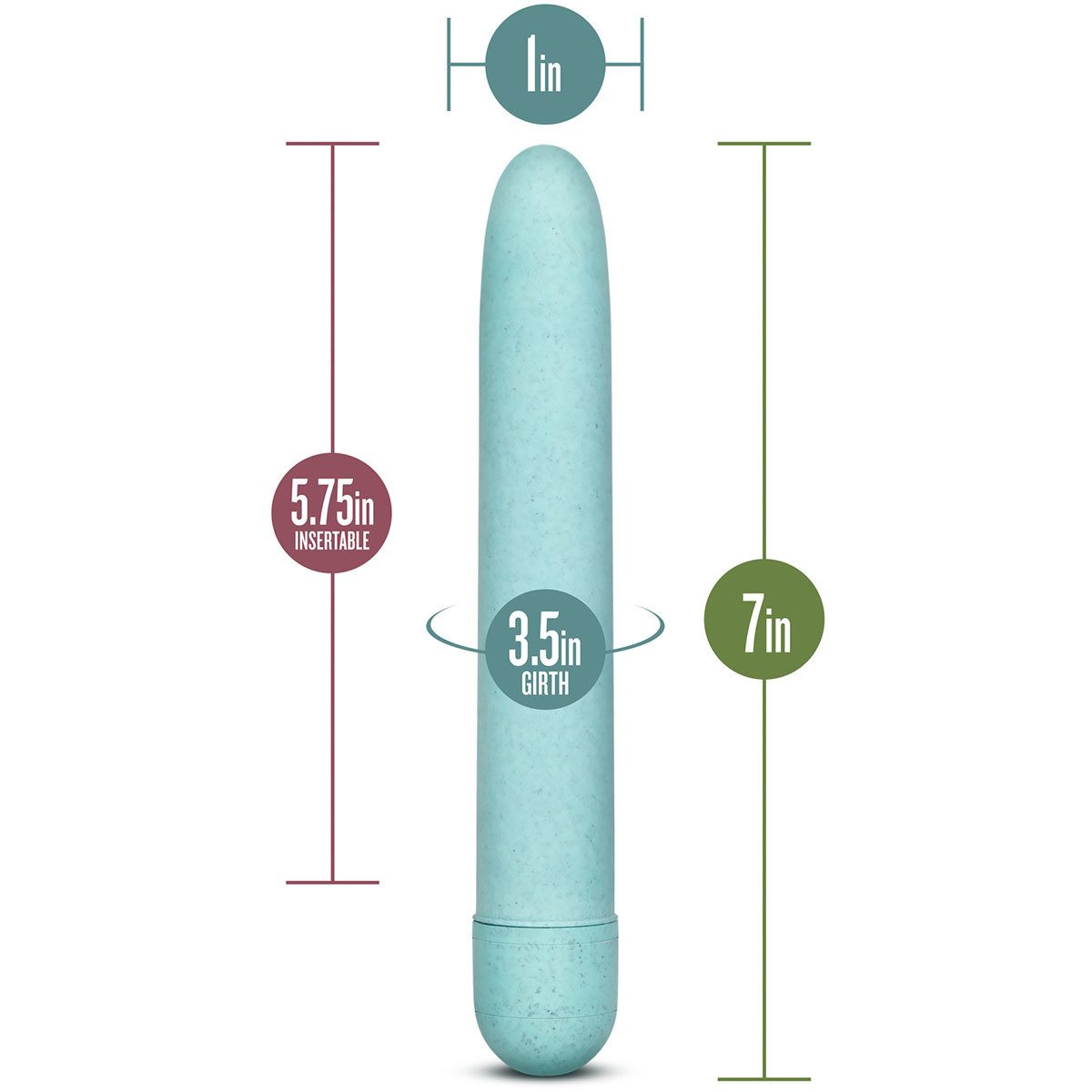 If you're exploring, the design also gives you a chance to see whether your internal erogenous zones respond to vibration. Since it's slim and kinda pointy, you might be able to use it to find where the most sensitive part of your clit is. And if you'd prefer to vibrate a broader area of your external clitoris, you can still use the side of the vibrator.
Discreet and easy to care for
Whether this is someone's first toy or their fiftieth, there are many reasons to love the Gaia Eco.
For one, it's discreet both concerning sound and appearance. It's quiet enough that I can't hear the lower half of the speed range when using it under my blanket1 You can also inconspicuously fit it in a makeup bag or pencil-case. To take it a step further, you can take the AA batteries out so that it doesn't accidentally vibrate.
And, worst case scenario, if someone in my household finds it and throws it away, I'm not all that upset. It takes only $15 to replace the Blush Gaia Eco!
The non-porous nature of hard plastic also means it's easy to care for; soap and water is adequate. You can use any kind of lube you want with it, including silicone. When it's time to clean it, the Gaia Eco is splashproof, suitable for use in the shower. Just don't submerge it!
Okay, but what makes Blush Novelties' Gaia Eco so eco-friendly?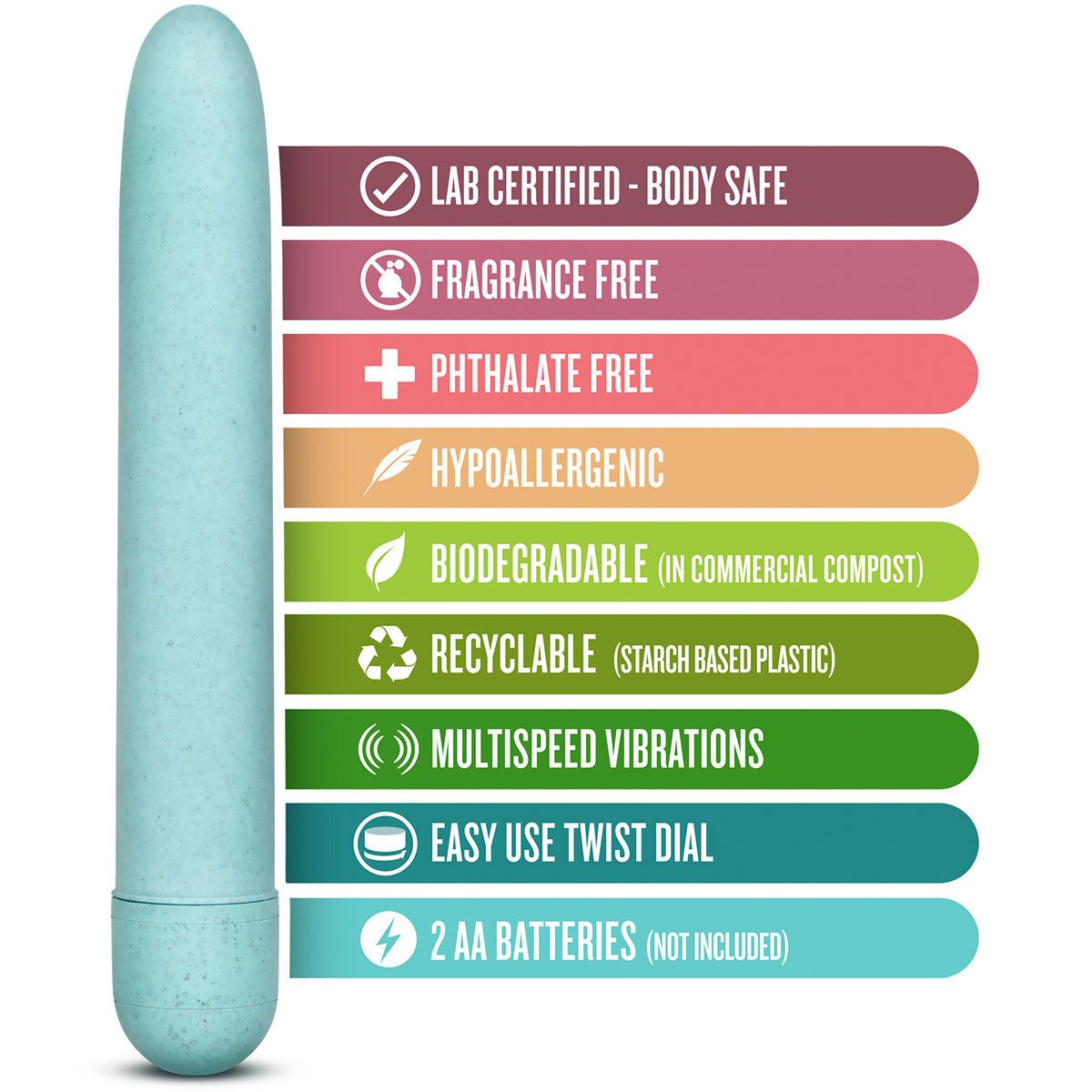 Admittedly, sustainability isn't something I often think about when buying sex toys. I'm glad Blush Novelties started the conversation around its starch-based bioplastic, though. For one, it takes less energy and releases less CO2 to make. As well, it's recyclable if you take it to a specialized recycling facility. There, they can heat it up and let specific microbes break it down.
For increased eco-friendliness, I'd suggest trying it with rechargeable batteries. Since rechargeable batteries lose their "juice" over time, though, I'd only recommend this if you don't need all the power you can get from this toy.
That's not a problem for me; the Blush Novelties Gaia Eco is powerful enough that I know I won't need all the battery juice.
About Spectrum Boutique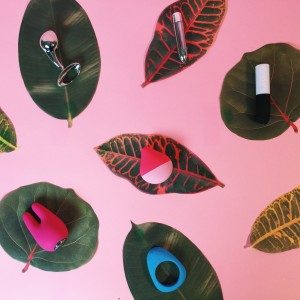 Spectrum Boutique is a sex shop based in my city: Detroit! Literally all the sex toys and lubes at Spectrum Boutique are body-safe and high quality. I also stand for their commitment to education and LGBT inclusivity as a company. What's more, the CEO is super approachable and welcoming, and all of the photography is rad. Every sex shop should be as comfortable and a positive place to shop at as Spectrum.
Disclaimer
I received the Blush Novelties Gaia Eco in exchange for my honest and unbiased review from Spectrum Boutique. Thank you, Spectrum! All opinions expressed in this review are entirely my own.
---
Footnotes