13 Best Fun Factory Sex Toys I Love (…and 5 I dislike!)
Fun Factory makes stellar vibrators and pulsators, but I've cum more on some than others.
To celebrate their 26th birthday, let's take a walk down memory lane. Here are the best Fun Factory toys I've tried — and the worst for me.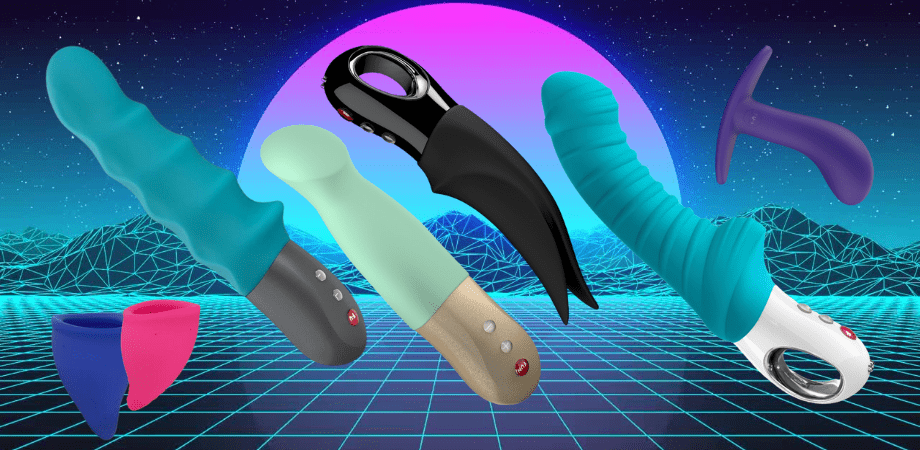 Some are fantastic all-around and worth every pretty penny. Their motors are strong and rumbly, their insertables are gasp-inducingly shaped and versatile, and there's goodness at many different price points.
Some of their toys are simply an awful fit for me, though.
Bear in mind that these rankings are through the lens of my preferences. Your mileage may vary, since your pleasure probably has very different priorities.
---
---
Intensely ridged self-thrusting pulsator
Rapid, focused strokes, like a partner whose fingers won't quit. My entire clitourethrovaginal complex jostled to oblivion. Ridiculously quick and effortless orgasms.
"Can I just leave the Stronic Surf inside me forever?"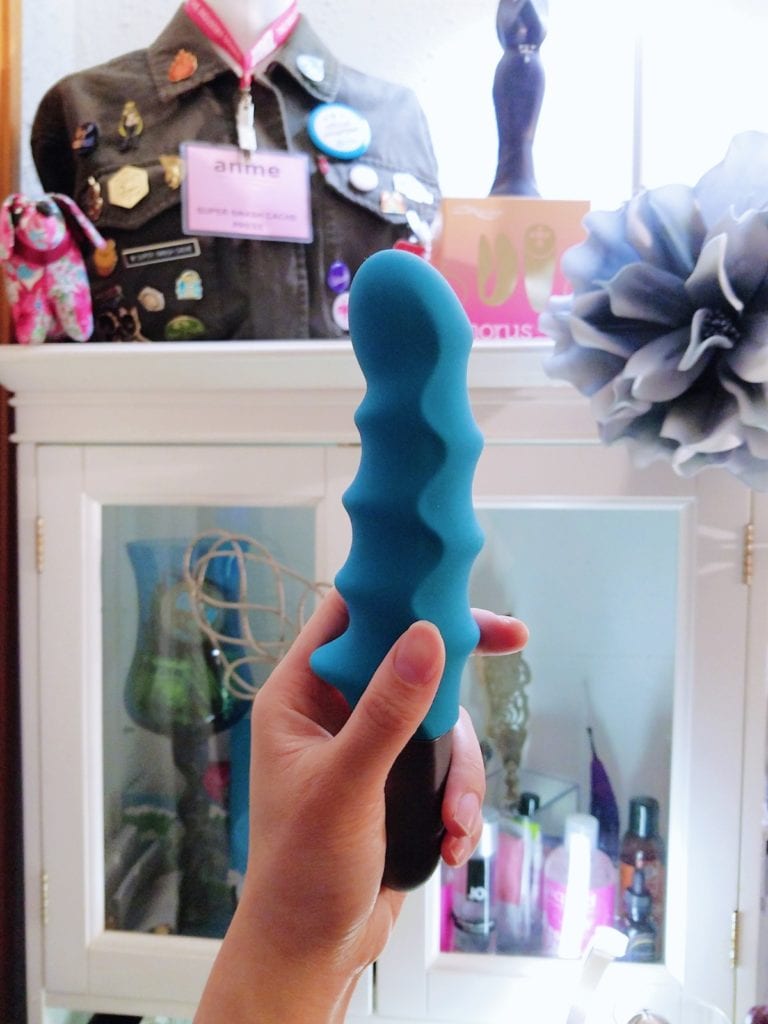 Stronic Surf pros and cons
What I love about the Stronic Surf pulsator
Hands-free (mostly…)
The ridges' strategic placement locks in place and targets all my internal hot spots.
Slight forward tilt for G-spot and A-spot stimulation
ACTUALLY WHISPER-QUIET
What I don't like — including a downside that's not even a downside
My vagina tends to push toys out when I cum (which happens a lot). I know, woe is me, having to manually coax it inside when I orgasm repeatedly.
Less thrusty, more jiggly. The stroke length gets shorter as you turn the speed up.
---
Rumbly and fluttery external vibrator
Behold one of the few rechargeable vibrators that can make me squirt from clitoral stimulation alone. It takes a special kind of power and focus for a toy to do that.
And it's not just for people with vulvas!
Fun Factory Volta G5 pros and cons
What I love about the Fun Factory Volta G5
Super versatile. Use the body for broad stimulation, the tips for pinpoint, or the flaps to envelop a penis
Rumbly AF — moderately intense power with deep, purring vibrations
Fantastic control panel (as with all Fun Factory toys)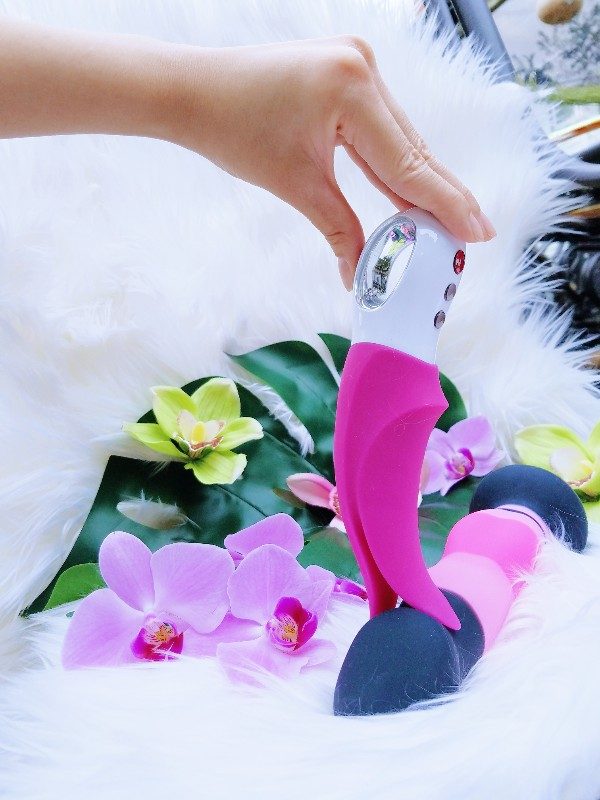 What I don't like about the Fun Factory Volta
Nothing! The Fun Factory Volta is practically perfect, as far as mid-sized external vibrators go.
---
Hella versatile pulsator-vibrator hybrid
"Like a partner's fingers that just won't quit" applies to using Fun Factory pulsators externally, too.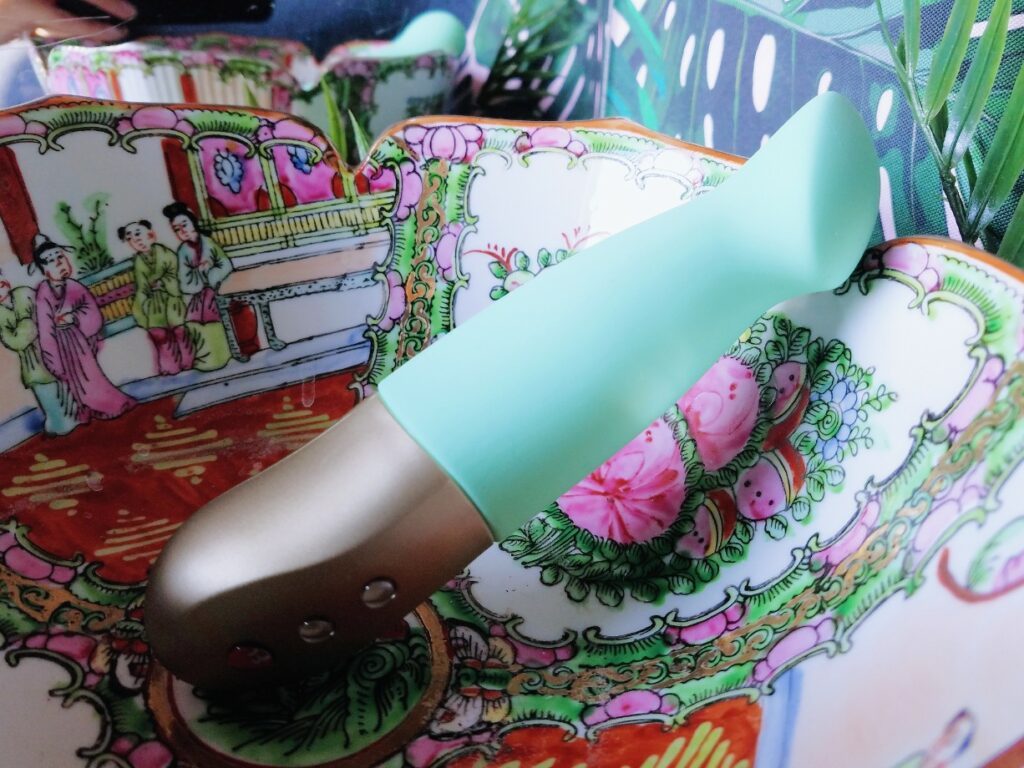 Remember what I said before about the stroke length getting shorter as you increase the speed? The SUNDAZE makes use of that quirk by offering pulsations and vibrations.
Fun Factory SUNDAZE pros and cons
What I love about the Fun Factory SUNDAZE
Versatile AF — wide range of stroke lengths, from pulses to taps to vibrations
The flat head and sharp edge at the tip allow for broad and pinpoint stimulation options
The "scoop" under the head locks into place against the G-spot
ACTUALLY WHISPER-QUIET — IMO it's the best discreet vibrator
What you might not like about this toy
Don't expect super strong vibrations. Think more fluttery pressure and less biting, zingy speed.
I don't love the head shape for G-spot stimulation. But that's okay since it's more for external play.
---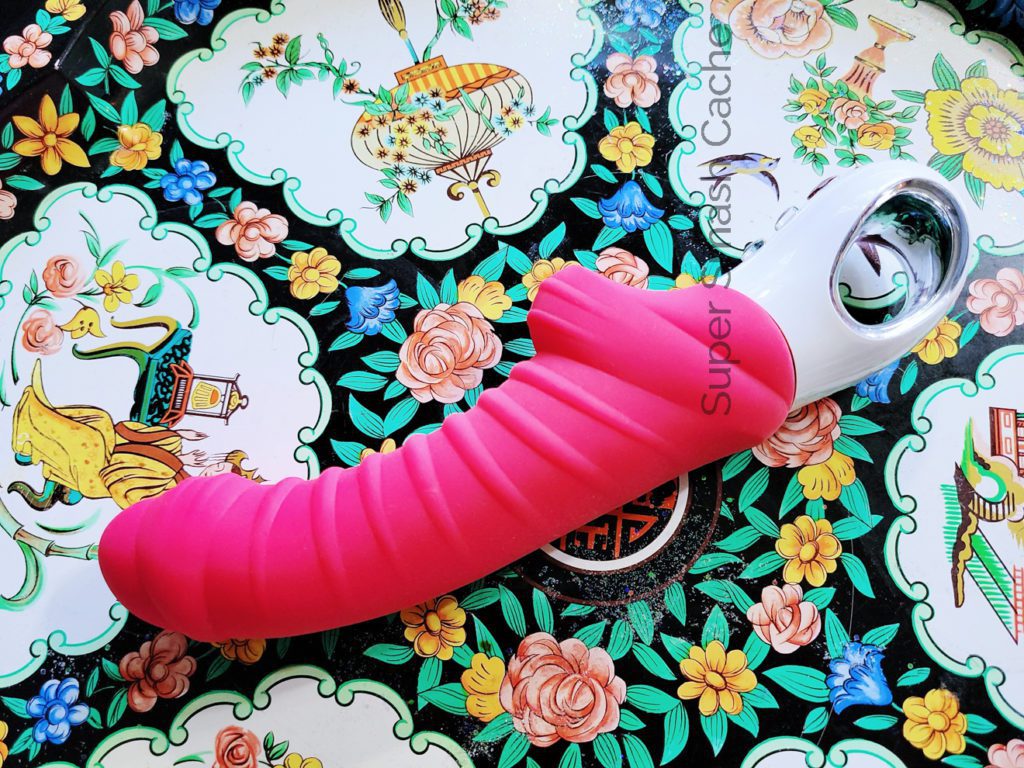 Ridged and rumbly insertable vibrator
The Fun Factory Tiger G5 offers a slightly forward curve, flexible shaft, and ribbing galore for a front wall smorgasbord of sensation. It's no secret: Fun Factory's insertable toys are bomb.
Fun Factory Tiger G5 pros and cons
What I love about the Fun Factory Tiger G5
Rumbly, purring vibrations, as mentioned above with the Volta G5
Great control panel
Great insertable length for A-spot and cervix stimulation
The motor is focused in the base but travels well through the shaft
Just really all-around intense for every hot spot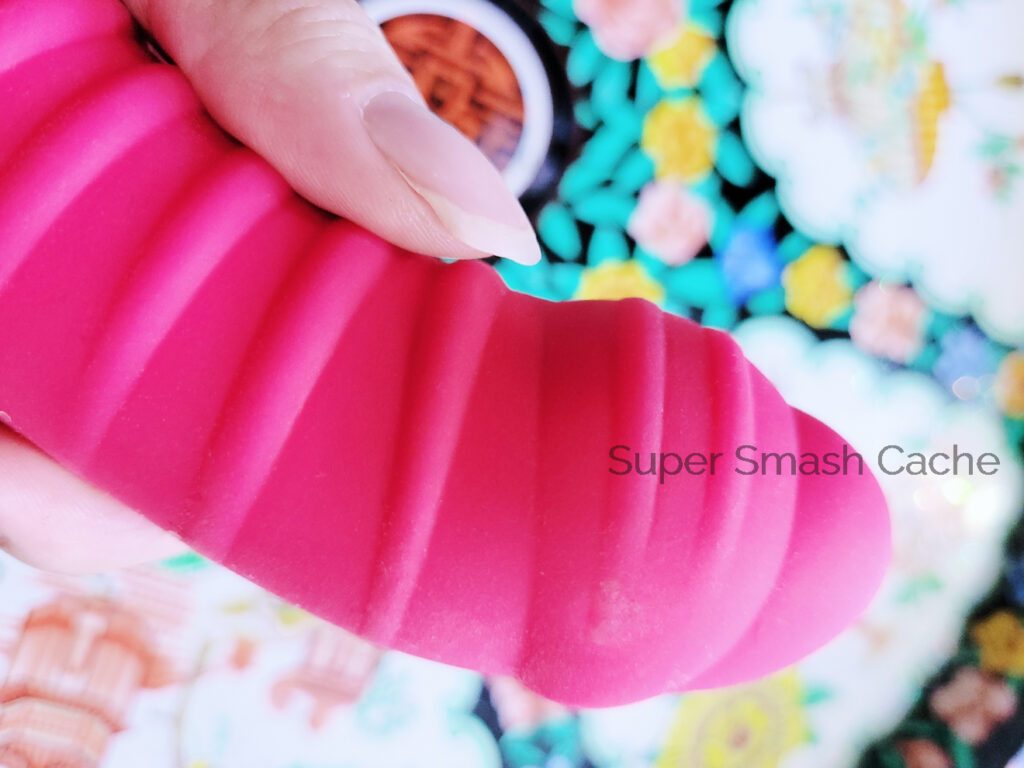 What you might not like about this toy
The clitoral stimulation nub is non-committal — you probably won't use that part while thrusting unless you have a short clit-vag gap and like to bend the shaft to grind on your external bits.
---
Butt plug with bouncing beads (worn vaginally)
Other sex toy reviewers have long lauded jiggling Kegel beads (a.k.a. Ben Wa balls). Inside the hard plastic shell is a smaller pair of free-moving metal weights that tap-tap against the wearer's walls. You can now experience that sensation in plug form.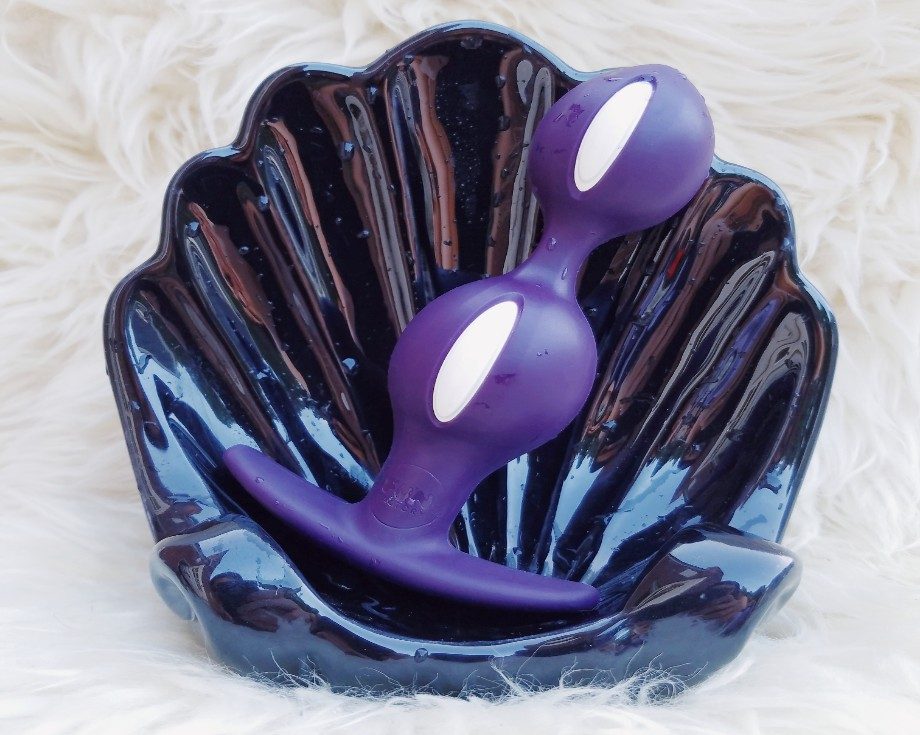 What I love about the Fun Factory B-Balls Duo plug
The base serves as a stopper so that part of the beads stays closer to the mouth of my vagina — where I'm more sensitive to the tapping.
It's butt-safe, so even people without vaginas can enjoy the Fun Factory B-Balls!
HULA-HOOPING WHILE WEARING IT
What I dislike about this toy
Nothing! It's a lot of fun for the price.
Your mileage may vary regarding how well it fits your anatomy, though. My pubic bone is short, and my G-spot is quite shallow.
---
Sleek, representational self-thrusting dildo
Straight penetration at just the right speed and depth. It's (again, nearly) hands-free magic for my internal clitoris.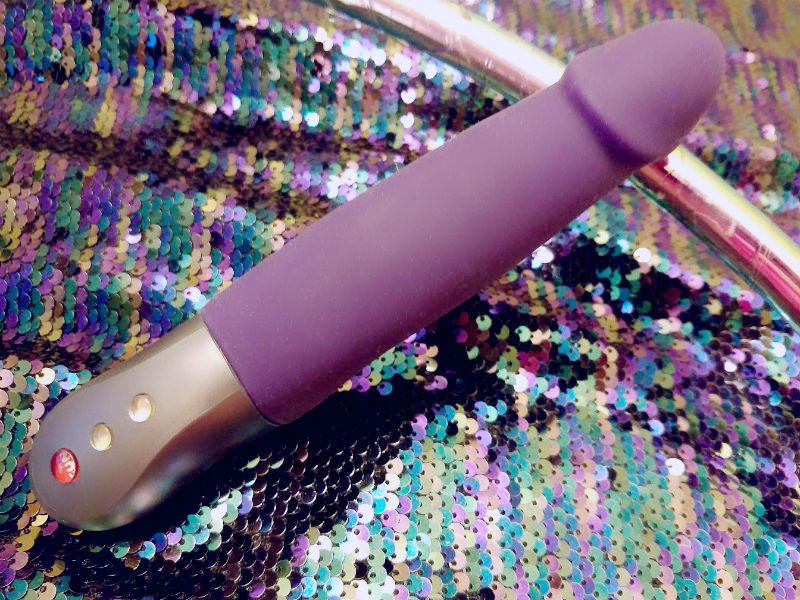 What I love about the Fun Factory Stronic Real
Basically everything I said above about the Stronic Surf's motor
Whisper-quiet
Ridiculously quick orgasms, nearly hands-free
What I dislike about this toy
I cum stupidly quickly and sometimes have to push it back in. Again. And again.
But it's not the Stronic Surf. I'd way rather get one of those than the Stronic Real.
---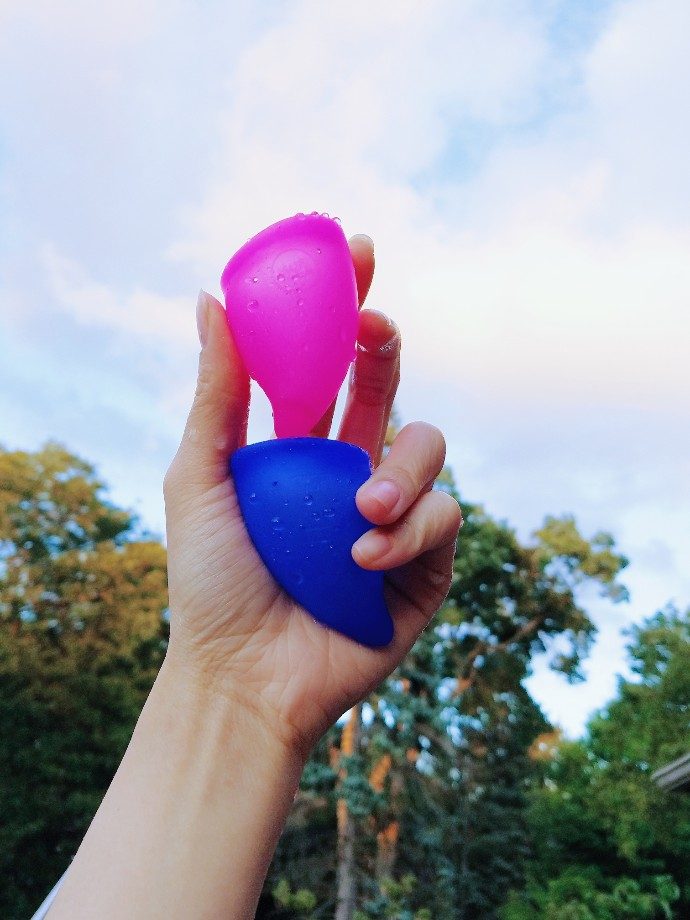 FUN Cups
MY ABSOLUTE FAVORITE menstrual cups
The Fun Factory Fun Cups are among my favorite non-phallic things I've put in my vagina. They come in two sizes, and I like the bigger (Size B) one more.
What I love about the Fun Factory FUN Cups
They're longer than the usual round and bell-shaped menstrual cups — making them easier to retrieve from my "all wall, no ceiling" vagina.
Excellent capacity for the size
Sturdy ring but super thin and flexible everywhere else — less irritating than cups that are firm all-around
What you might not like about the Fun Factory FUN Cups
No distinct stem or loop — but I don't like menstrual cup stems anyway. It's a personal preference.
---
Abby G
G-spotty rechargeable-battery vibrator hybrid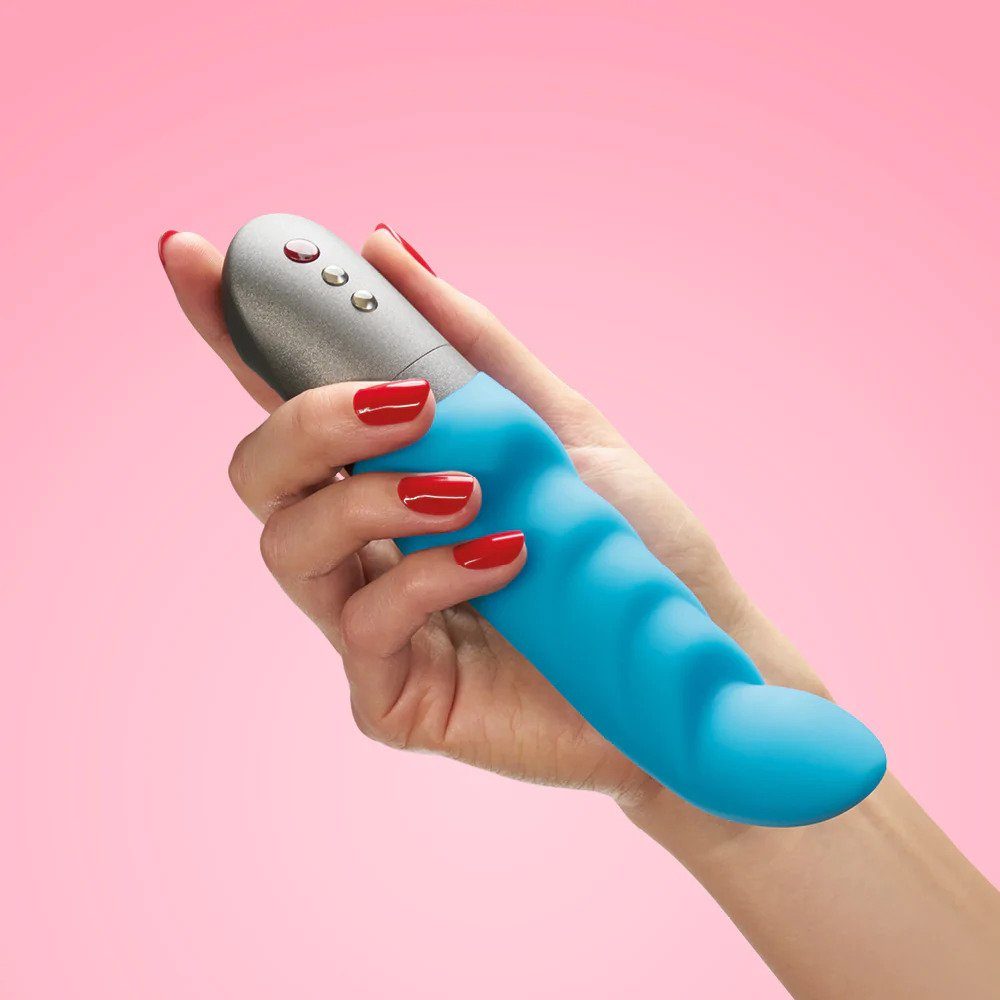 Enjoy the perks of both a rechargeable vibrator and a battery one — along with Fun Factory's signature basslike vibrations. The Fun Factory Abby G features deep ridges and a sharply angled tip for G-spotting.
What I love about the Fun Factory Abby G
The firm core makes it easy to aim.
G-spotty and juuust enough hardness and length to be A-spotty
TEXTURES slide over the G-spot again and again
It costs less than the G5 vibrators and gives you a lil taste of luxury
Convenient for travel
What you might dislike about the Fun Factory Abby G
Not as strong as their G5 toys. But it's still great for its 2 AAA battery power source
---
Posable silicone dildo with a wire core
Whether you want a steep C-curve for G-spot and prostate massage or an S-curve for deeper penetration, the Limba Flex has you covered.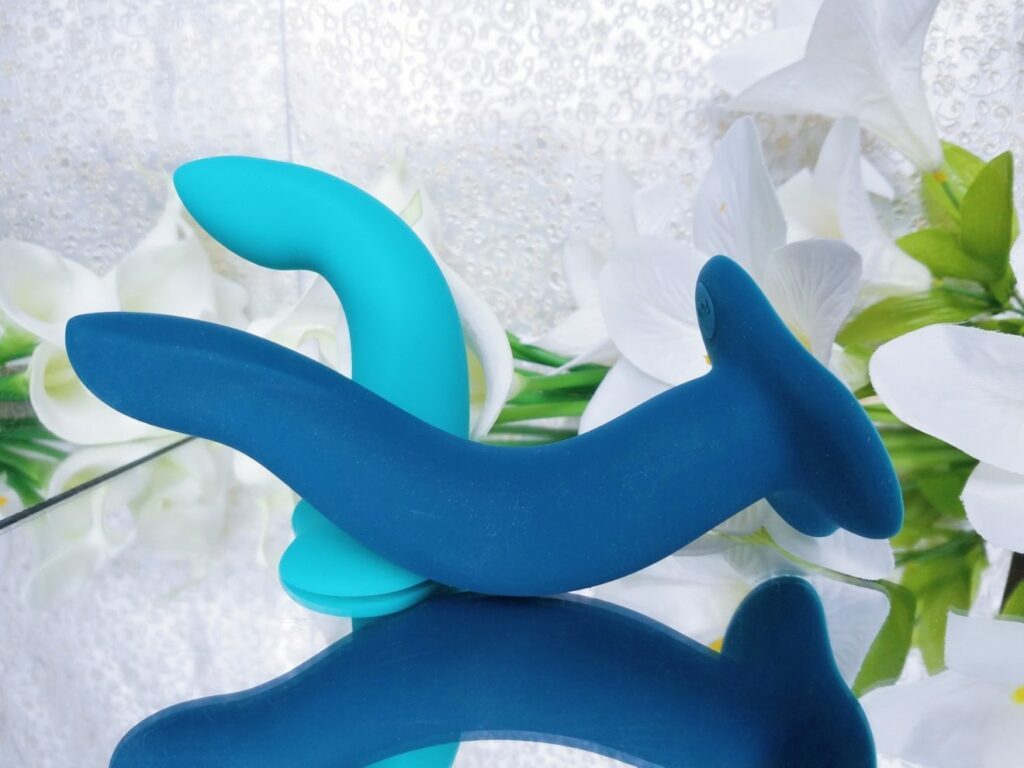 What I love about the Fun Factory LIMBA Flex
Super versatile and its curves can hit a range of hot spots
The LIMBA Flex medium easily slides into cervical fornices
Retains its curvature well
Moderately protruding head for hooking against the G-spot or prostate
Slim and harnessable — great for beginner anal play
What someone might dislike about the LIMBA Flex
---
Girthy dildo with bouncing beads inside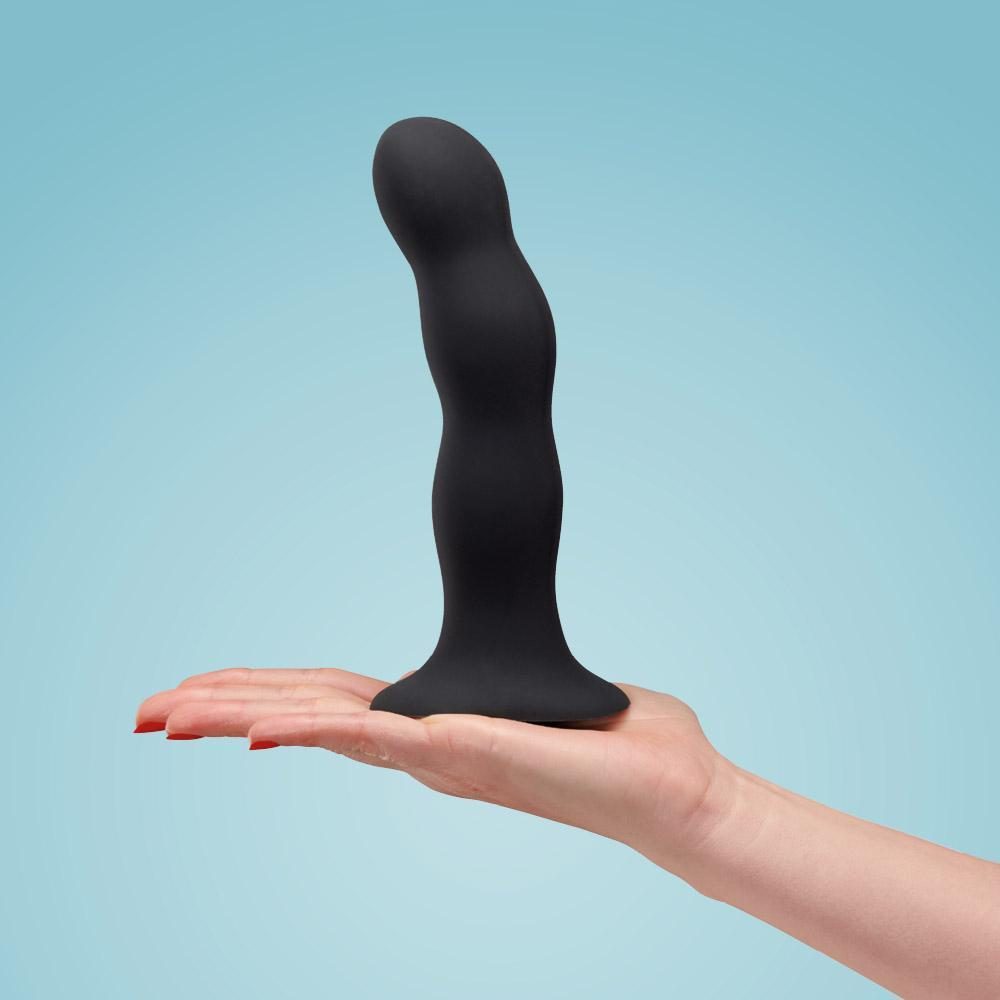 The Fun Factory Bouncer is mostly dildo, part Kegel ball, and part shake weight. It stands at 7.1", is harnessable, and contains three beads inside that jostle around in their shells.
What I love about the Fun Factory Bouncer
Length and forward tilt are great for slipping into the A-spot
Rippling sensation with the three bumps
Can add a light tapping or rolling sensation, depending on how you move it
What you might dislike about the Fun Factory Bouncer
The head and shaft beads aren't super defined, so it's not very G-spotty for everyone
Jostling the beads in any meaningful way takes effort and is not for the lazy masturbator! It's fun, but you'll have to direct it.
---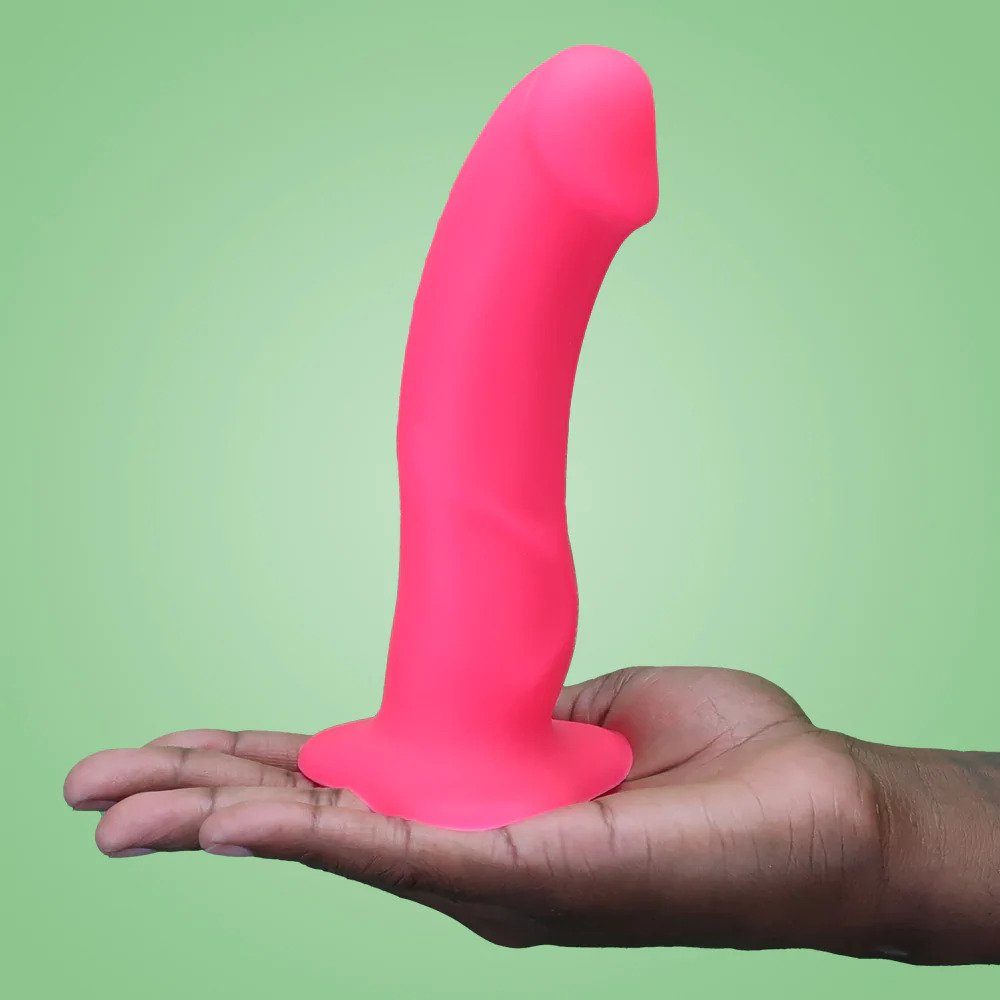 The Boss
Somewhat girthy, semi-representational dildo
Thicc, 1.7" maximum diameter head — fun to clench around
6.7" insertable length
Thin harnessable base
Defined coronal ridge for G-spot massage
I don't have much else to say about it. It's great. It's a thicc dick and filling but with few frills.
---
Butt plug with slight forward tilt and narrow base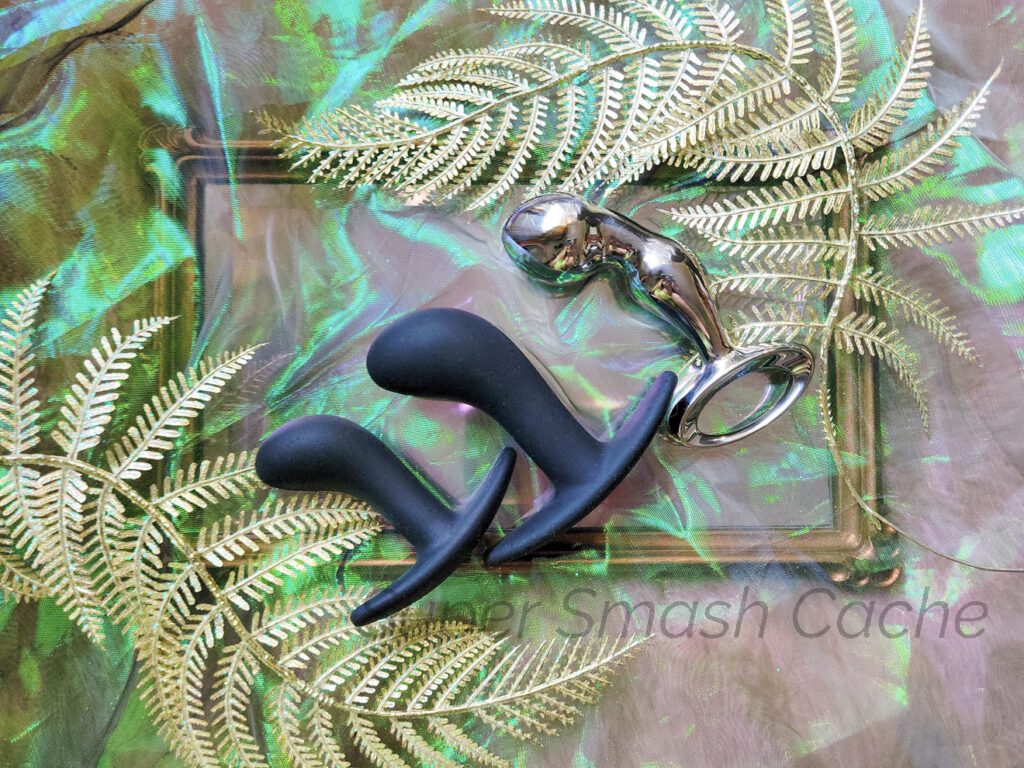 I'm not super super into plugs, but I have nothing but respect for the Fun Factory Bootie's design:
Forward curve and slightly bulbous head easily stay put for long-term wear
Lightly rocks back and forth, so the sphincter tightens and relaxes
Flexible and slender base fits between cheeks
It comes in three sizes
Is affordable for what it is
---
NOS
Low-profile vibrating cock ring with a decent strength-to-size ratio
Shown here: NOS on The Boss and Abby G.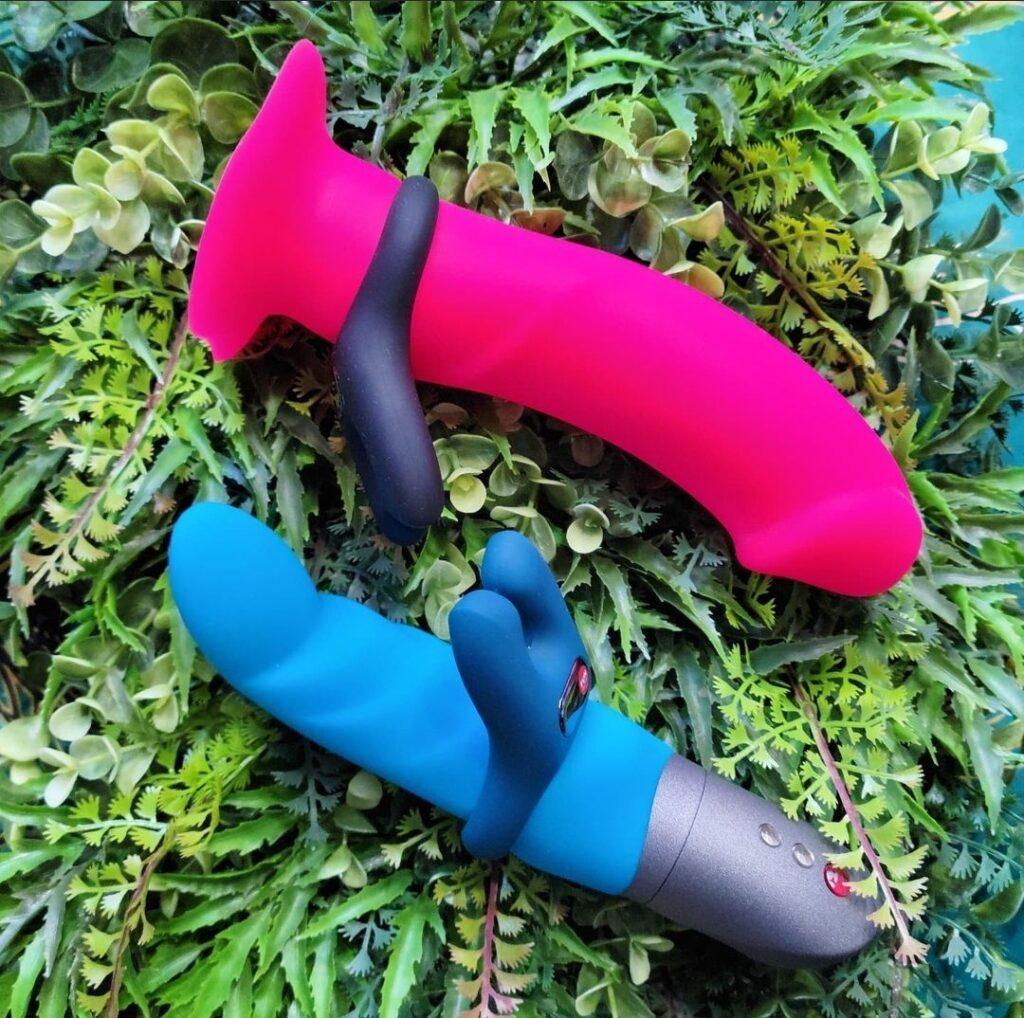 What I love about the Fun Factory NOS
Compact and easily fits between two bodies
It can be worn as a finger vibe
The edges are easy to grind against
Prongs for clitoral surround sound, if you're into that
Low-pitched vibrations and strong for its size — enough to be worth it during partner play IMO
Why someone might not like the NOS
Compact cock rings aren't for you if you need lots of power.
One button control. I wouldn't thrust especially exuberantly with it, lest I press it accidentally
---
5 utterly forgettable Fun Factory toys (for me)
The Fun Factory Stronic G is a G-spotty self-thrusting pulsator dildo with a flat head. And it's faaaaaan-fucking-tastic if your G-spot is on the front wall past your pubic bone. Unfortunately, that's not the case with my body. I need more pressure, a little bit lower in my vaginal canal.
Thus, I hesitate to recommend the Stronic G's hefty price tag to someone unless I know their history of other toys they liked. Thank u, next!
Shown below is the Stronic G next to the Stronic Surf.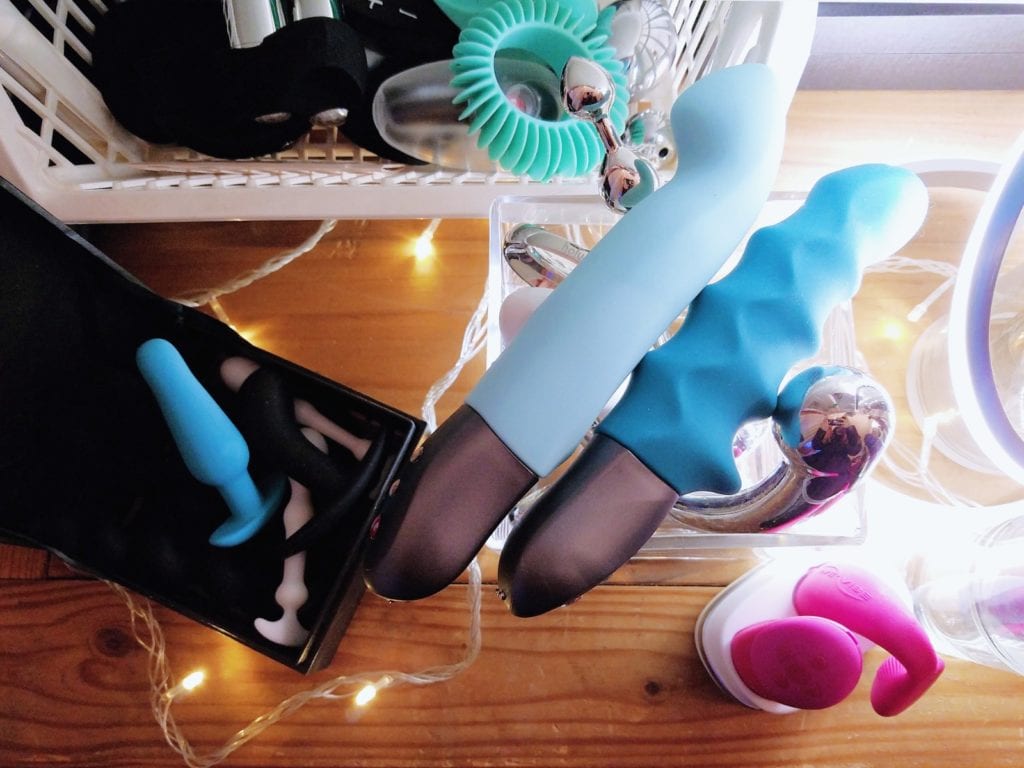 The Fun Factory Darling Devil is in the same Battery+ line as the Abby G. The angling and ridges are great, and the little devil horns are aesthetically adorable. However, they were quite dainty and lacked durability, making it relatively easy for them to break off. Stick to the Abby G.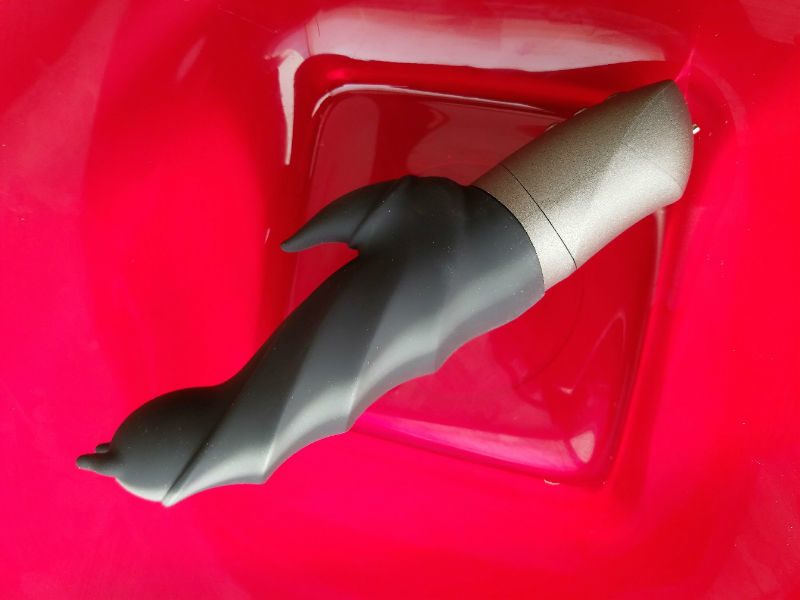 Fun fact: I gifted this external "lay-on" rechargeable vibrator to a friend who was new to sex toys. It's good. It works. But someone who already has a more extensive collection probably won't care for the Laya II much.
It lacks versatility; the Laya II doesn't offer any pinpoint options, nor is it powerful enough for me to appreciate the breadth. Fun Factory's Laya II is middle-of-the-road regarding vibration quality and shape. I'm sticking to my rumblier G5 insertables and firmer Abby G.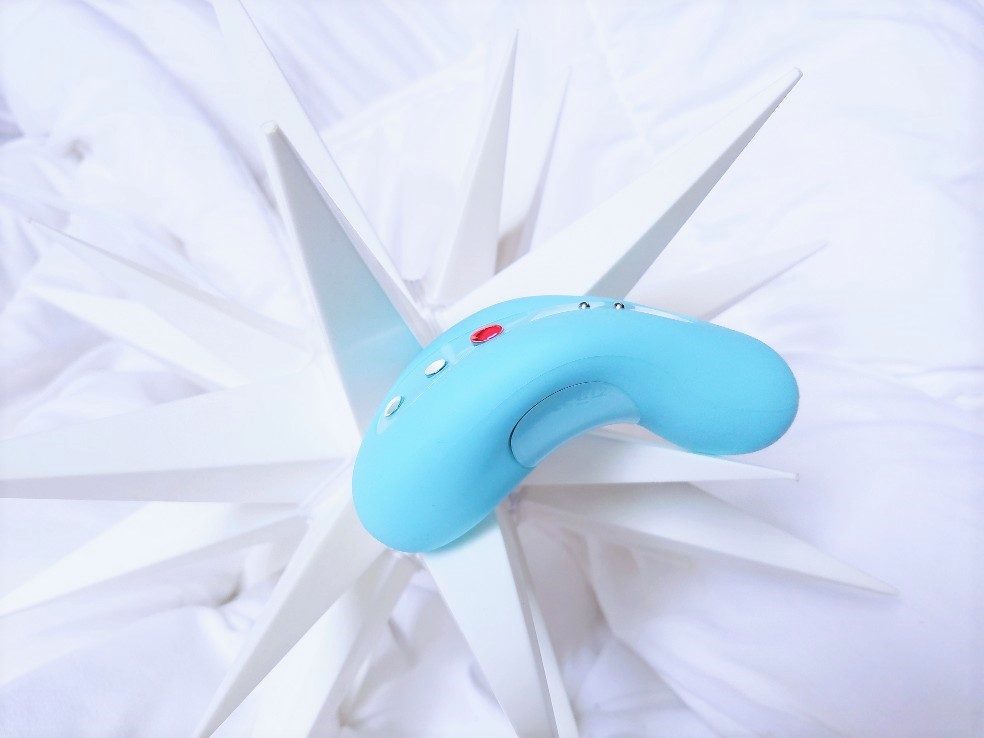 I liked using the Fun Factory Bi Stronic Fusion, but we have better alternatives now. When it came out, the Bi Stronic Fusion fit my G-spot way better than the Stronic Eins and Drei. (The Zwei was discontinued very quickly.)
Meanwhile, the Bi Stronic Fusion's G-spotting tip was more refined and targeted towards my G-spot. It was the first Stronic pulsator that worked for me, though. But the external clitoral motor might as well not have been there. It was dinky and buzzy and missed my clit by a mile.
Shown below is the Stronic Real next to the Bi Stronic Fusion.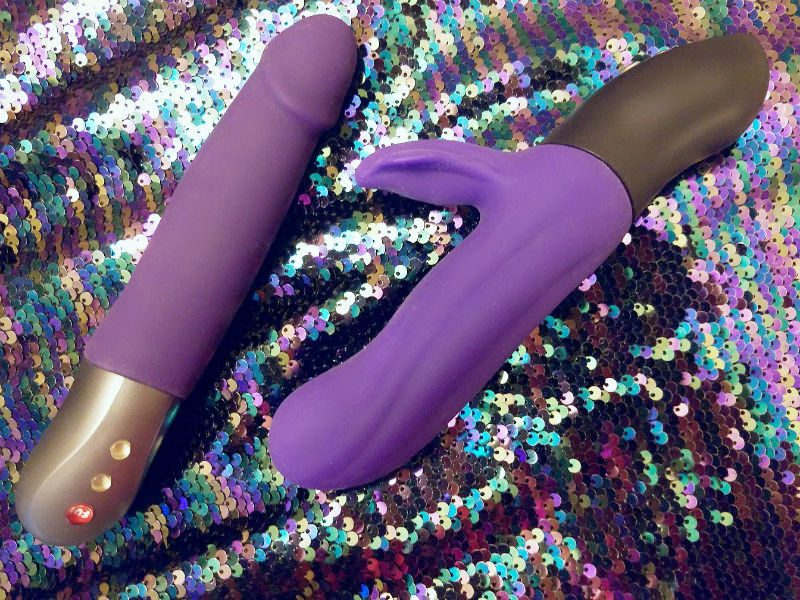 Are you sensing a pattern here? External-only vibrators aren't Fun Factory's strong suit! The Be One came in a cool case and daintily fit between fingers. But it wasn't even worth using. I wouldn't recommend it to anyone when there are many better bullet vibrators.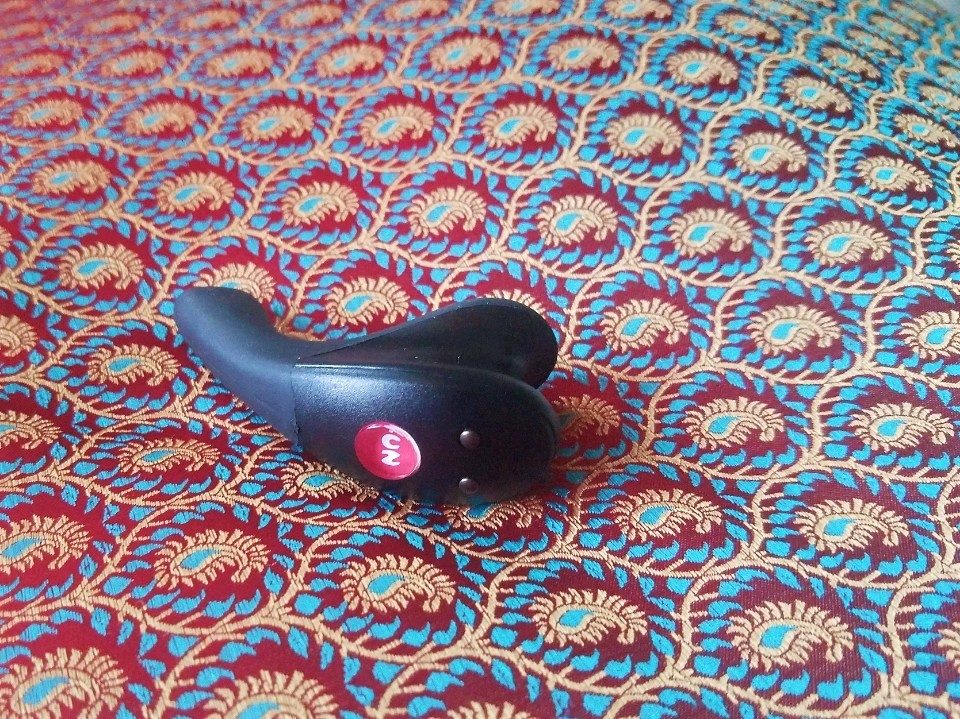 ---
Disclosure
This post contains affiliate links, which bring me a commission at no extra cost to you. There are plenty of other online retailers to buy sex toys while supporting me. Thank you!