Fun Factory Limba Flex (S & M) review: posable silicone dildo
This versatile dildo can hit the G-spot, A-spot, deep spot, *AND* perineal sponge!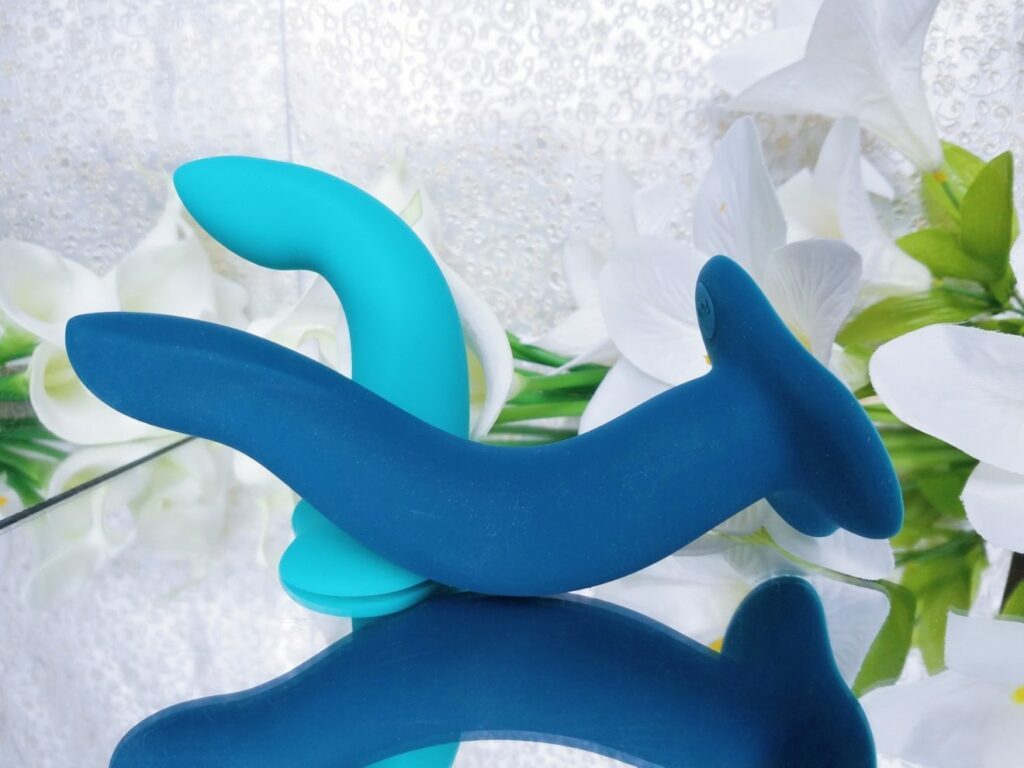 Since I own over $10,000 worth of sex toys, it's easy to take for granted all the penetration sensations available to me. I needed a range of tools to explore and find my internal erogenous zones. But times have changed — how lucky we are to exist at the same time as the Fun Factory Limba Flex!
Both sizes of the Limba Flex feature posable metal cores, for custom curves, cushioned with plenty of silicone. It's not the first insertable pervertible to execute this function, but it is one of the most practical for those exploring their bodies!
Maybe you're already BFFs with your G-spot but unfamiliar with your A-spot or cervix. I gotchu — this review will talk about the myriad ways to use the Limba Flex.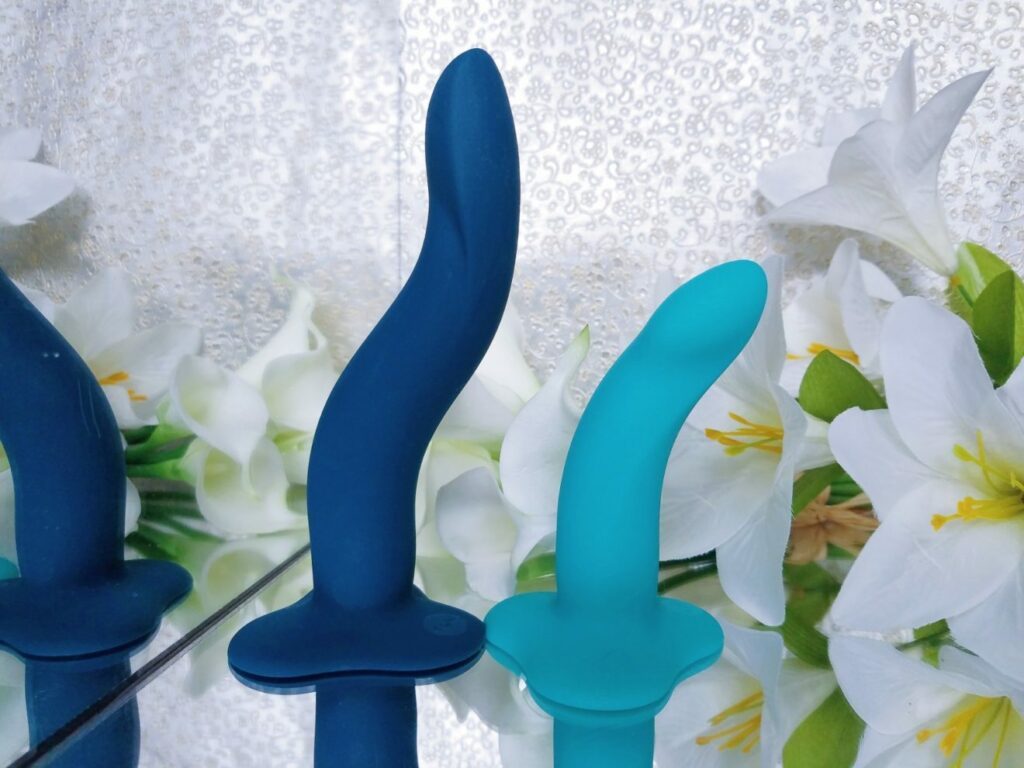 ---
In this review
---
What makes the Limba Flex special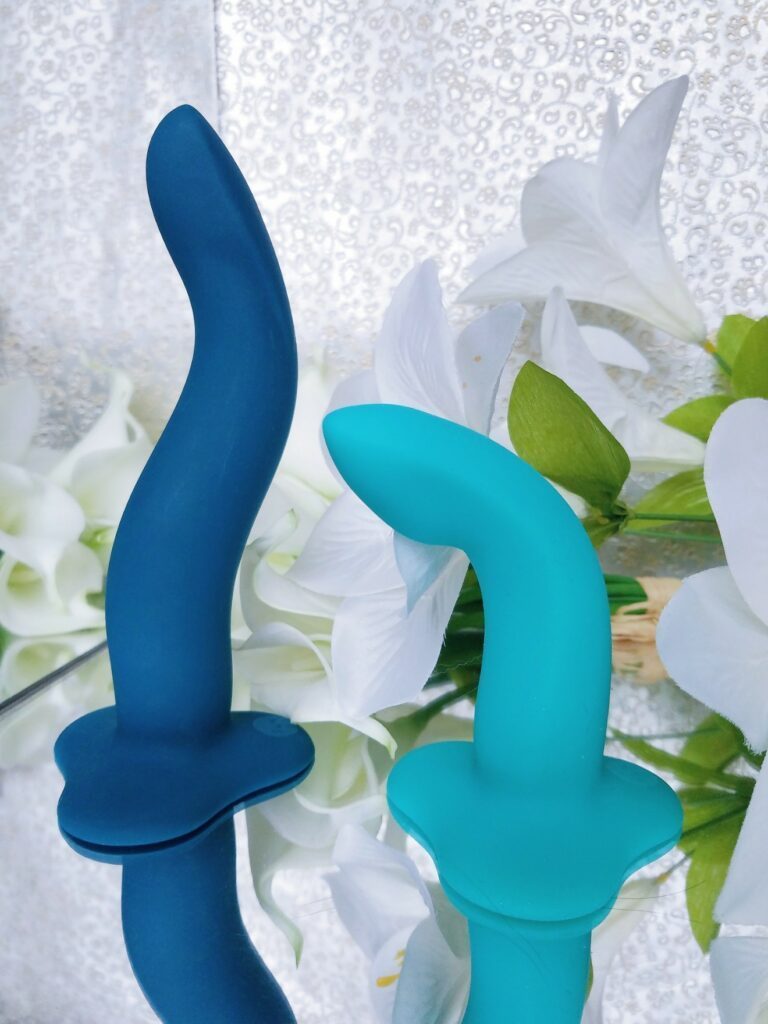 Function
The most notable thing about the Fun Factory Limba Flex is that it STAYS BENT! I wasn't sure what to expect, but it's surprisingly stable against my pubic bone. Leave it to Fun Factory to make ?? insertable toys. (Unlike the Crescendo by MysteryVibe.) Oh, and it has a suction cup base.
That's not to say that it's perfect. Does the Limba Flex get undone when thrusting? Only the tiniest bit — the difference isn't discernible to me in use and doesn't get in the way. My picky princess of a G-spot is pleased with the Limba Flex's firm pressure.
The trade-off is in the limited bends you can do with the Limba Flex. You can use it for "pack and play" purposes, but I find it a little too unyielding for that purpose. That's okay, though; the Limba Flex's target audience is those who want a slim and non-representational dildo, anyway.
Packaging
ALSO also, I don't often comment on packaging, but I do adore the choices Fun Factory made. Their boxes are cute and vibrant but use minimal plastic. You might throw away the tiny foam disc, but the rest of the container and cushioning is recyclable.
Adding to the playful vibe are the sexy truth-or-dare game and yes/no/maybe list. Since the Limba Flex (and plenty of Fun Factory's selection) is marketed as a couples' toy, it's super helpful to keep the conversation going about each partner's preferences. Communication is key, even especially when you're an encyclopedic sex geek!
---
Fun Factory Limba Flex small vs. medium
I'm thrilled to have tried both Limba Flex sizes! Both are slender and tapered for easy insertion, but the difference in length has biiiig implications.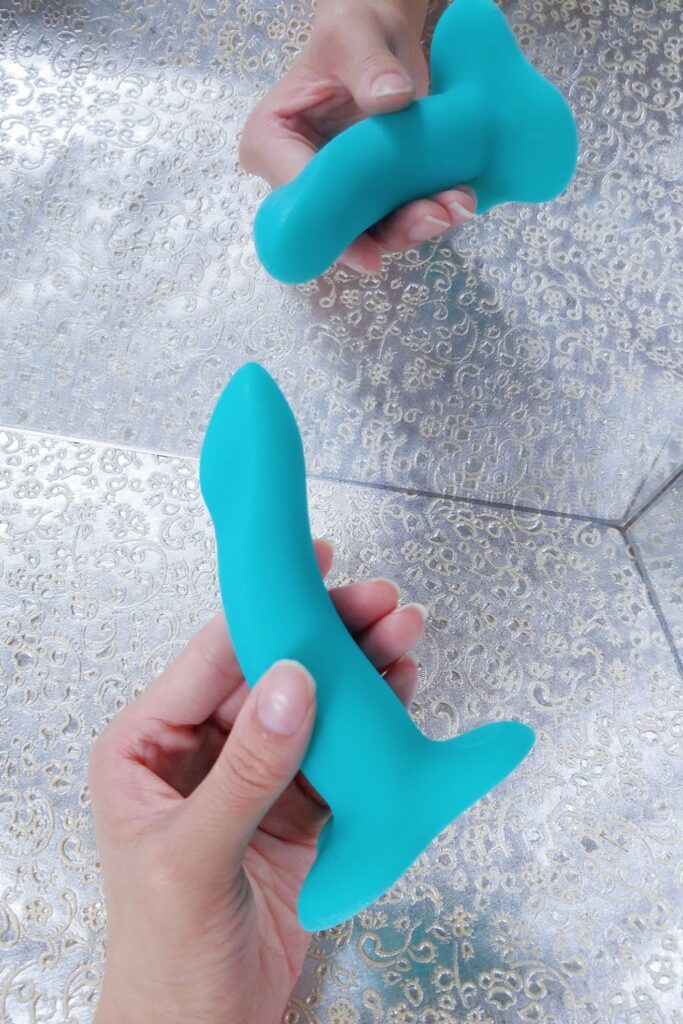 4.72″ long (4.5″ insertable) × 1.18″ wide
The small size feels sturdier than the medium since the metal core takes up a greater portion of its length. As such, the Limba Flex Small is best for C- and J-curves of varying degrees.
Even with my strong sculptor hands, I can't make much of an "S" shape with it. Also worth noting is that the Small has a more bulbous head for G-spotting and prostate play, with short grinding motions.
7.08″ long (6.8″ insertable) × 1.25″ wide
This size is more versatile, including the ability to make shallow S-curves for deep penetration! The Limba Flex Medium's head doesn't bulge out, much, but the subtle textures along the sides are a bit more defined than on the Small.
So when bending shapes, think in three dimensions; add a little lopsidedness to play with twisting sensations.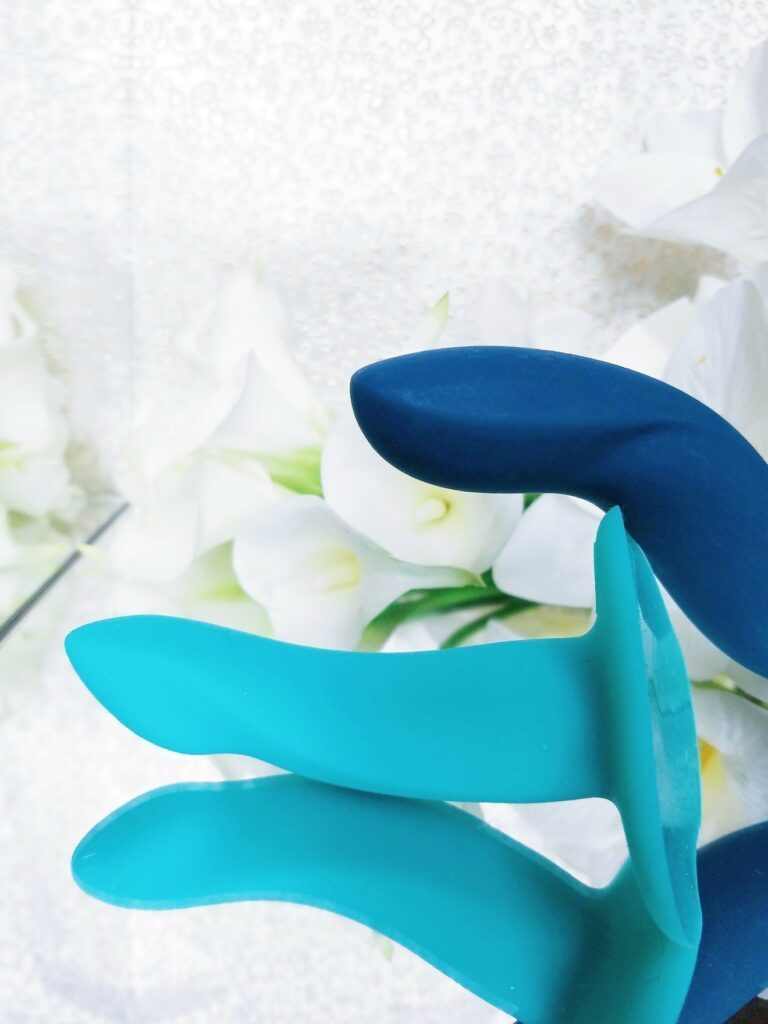 Consider also that its core doesn't go all the way up — ~1.5″ of the tip is silicone, so you won't get as tight of a curve. In the future, I'd like to see a longer wire in the Limba Flex Medium. Still, it gives you way more to work with than the Small.
---
Ways to use the Fun Factory Limba Flex
I've written guides on my favorite ways to dive deep, so let's start with the A-spot and the cervical os. Then, we'll talk about the G-spot, prostate, and perineal sponge.
1

A-Spot (AFE Zone)

The A-spot, a.k.a. anterior fornix erogenous zone, is on the front wall, in the "pocket" in front of the cervix. It's almost all the way in. For A-spot stimulation, bend the Limba Flex Medium into an S-curve that can reach in there, get out of the cervix's way, and target the wall.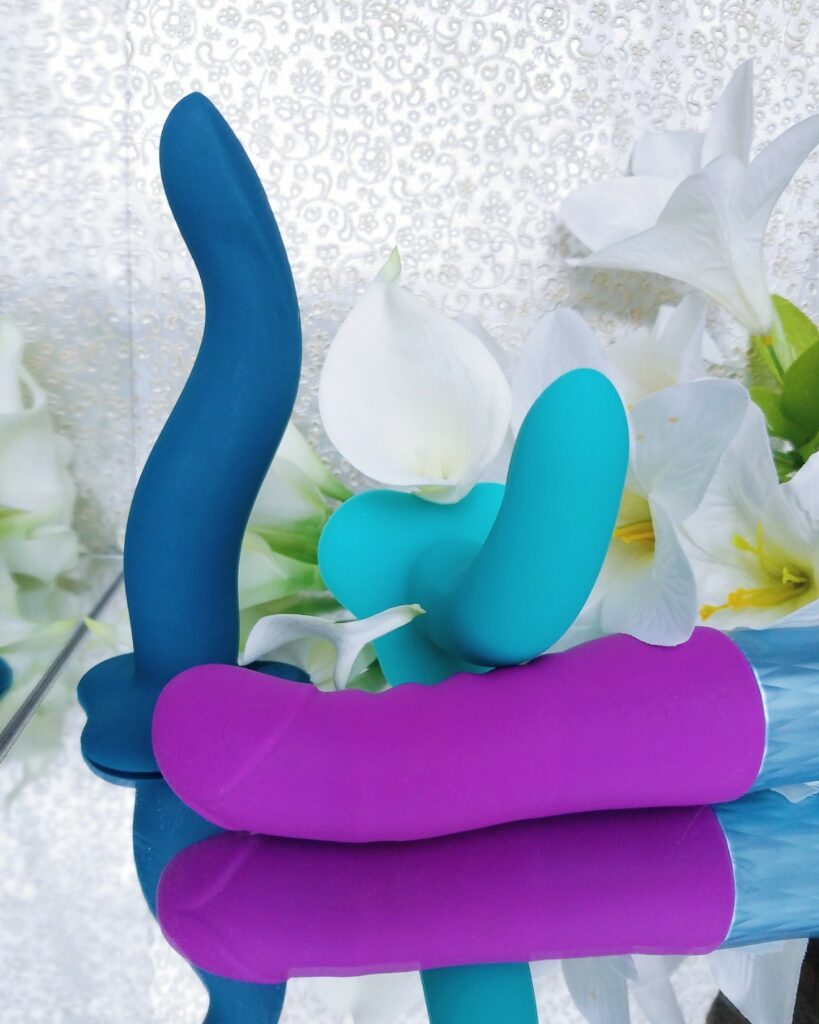 2

Cervix Stimulation

For cervix massage, I prefer to go behind the cartilaginous structure with a gentler parenthesis-like curve. Again, though, you can try different angles and twisting around the sides. It's just that the posterior fornix is the area around the cervix that can most easily fit a dildo.
3

G-Spotting & Prostate Play

The G-spot is a little more well-known but no less noteworthy. Your anatomy (think pubic bone, urethral sponge, and internal clitoris) may vary from mine, but I find that a steep J or C with the Limba Flex Small is best here.

It's up to you how intense and focused you want the stimulation to be. Use the pointed tip, rounded bulb, or flat head against your front wall.

Prostate play is similar; just think of it as using a different hole to access the urethral sponge. People with vaginas can also enjoy indirect G-spotting via anal penetration.
4

Perineal Sponge (PS-Spot)

I frame perineal sponge stimulation as massaging your butthole indirectly via the back vaginal wall. The dildo curve for this zone varies. Ideally, it's steep enough to apply pressure, but not so much that you feel like you have to poo.

My suggestions for stimulating the perineal sponge: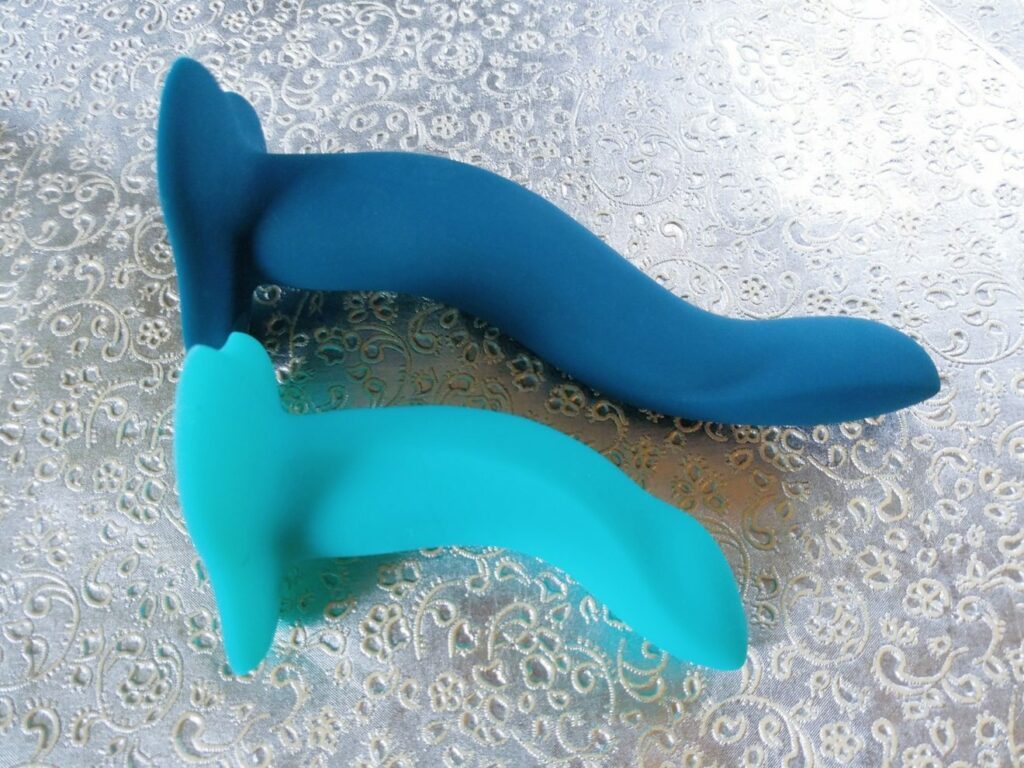 Fun Factory Limba Flex partner play
This dildo is also harnessable! Its flared base is super low-profile for comfortably fitting between bodies when thrusting during strap-on play. And you can easily feel which way it's facing, even in the dark. That's thanks to the vaguely triangular bottom, which has a raised Fun Factory logo on one of the corners.
Cleaning & care of silicone sex toys
You might also find yourself sharing the adaptable AF Limba Flex with your partner's holes. In that case, wash it down with soap and water after use, and boil it for 5 minutes to sanitize before swapping. Definitely disinfect if you're going from butt to vag.
Another way to clean silicone sex dildos is to let it sit in a 10% bleach solution. Then wash it thoroughly. Or pop it in the dishwasher. You have options.
---
This thing is so much fun!
My younger self would have appreciated its versatility even more in her exploratory days of beginner sex toys. Not everyone wants to or can afford to shotgun their sex toy selection at first.
While the Limba Flex is beginner-friendly, it's not just for newbies to penetration. It's a useful tool for intermediate players to dive deeper, too.
Get yourself one dildo that can do it all.
---
Where to get a Fun Factory Limba Flex