Fun Factory Stronic Surf Pulsator II Self-Thrusting Dildo Review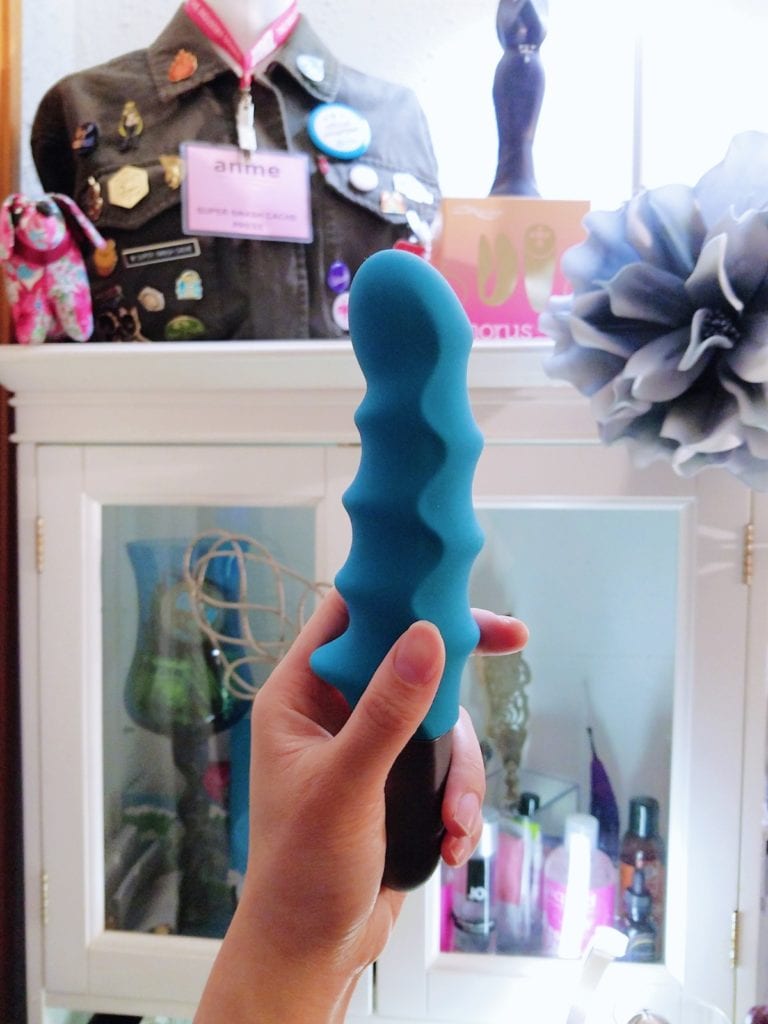 I wouldn't swim the ocean for Kelsey, but I would do so to tell you how much I love the Fun Factory Stronic Surf.
It's the newest of the self-thrusting Stronic pulsators and the best, by my vagina's standards. That's saying a lot, considering that my review of the Fun Factory Stronic Real began with:
Some sex toys are so good that I struggle to write more than, "This toy is amazing. Buy it. You don't need to read beyond this point, but I need to add more words. Words words words words words."
Now that I've tried the Fun Factory Stronic Surf and Stronic G as well, I recommend you do continue reading. Because the ridged Stronic Surf has topped its predecessors and its siblings.
The Stronic Surf was everything I loved about the Stronic Real and more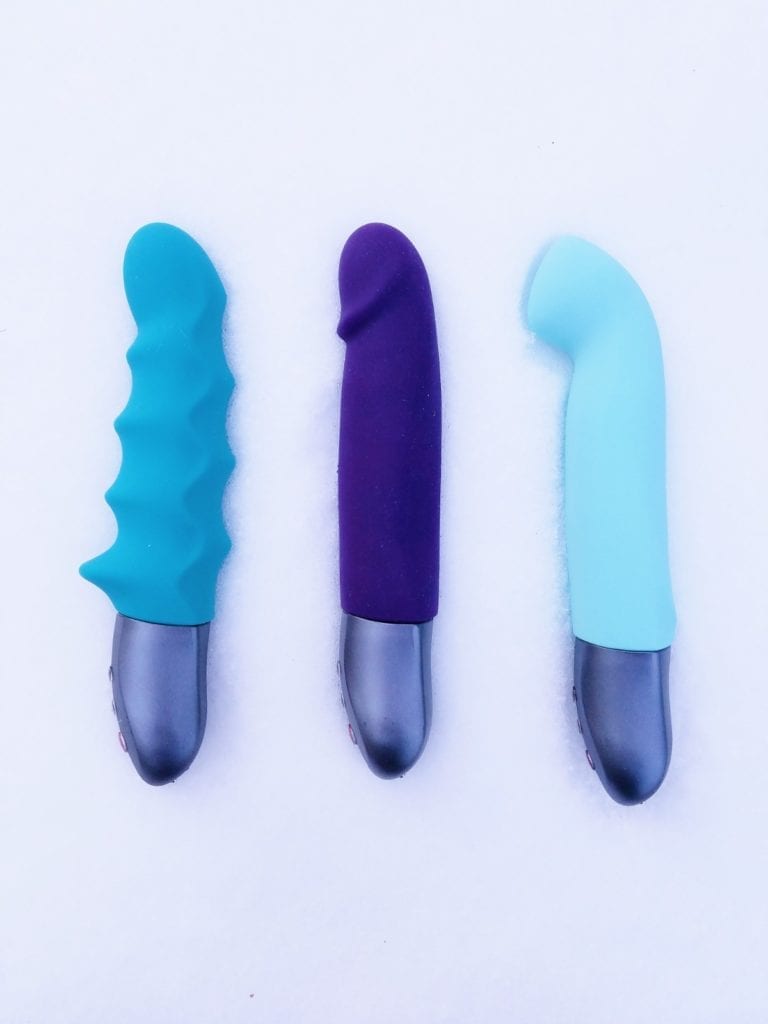 Rapid, focused strokes, like a partner whose fingers won't quit. My entire clitourethrovaginal complex jostled to oblivion. Ridiculously quick and effortless orgasms.
"Do I have to take it out?" I whined in my head. Cue pleading-eyes emoji in a puddle of lube and body fluids. "Can I just leave the Stronic Surf inside me forever?"
That's because nobody else makes  pulsators like Fun ? Factory.
Fun Factory was the first prominent sex toy manufacturer to incorporate thuddy, magnet-driven weights into linear self-thrusters, back in 2013. Rather than vibrating or gyrating or expanding-and-contracting, the entire unit shuttles itself back-and-forth. Not quite dildo, but not quite vibrator, either.
Other companies have incorporated watered-down imitations of the technology, but they don't come close. Nobody buys the Zalo Sweet Magic Desire for its power— they buy it for its delicate opulence. The self-propelled Fun Factory Stronics are the opposite: bold colors, elegant but no-nonsense curves, and motors far more befitting of the title, "handheld fucking machine."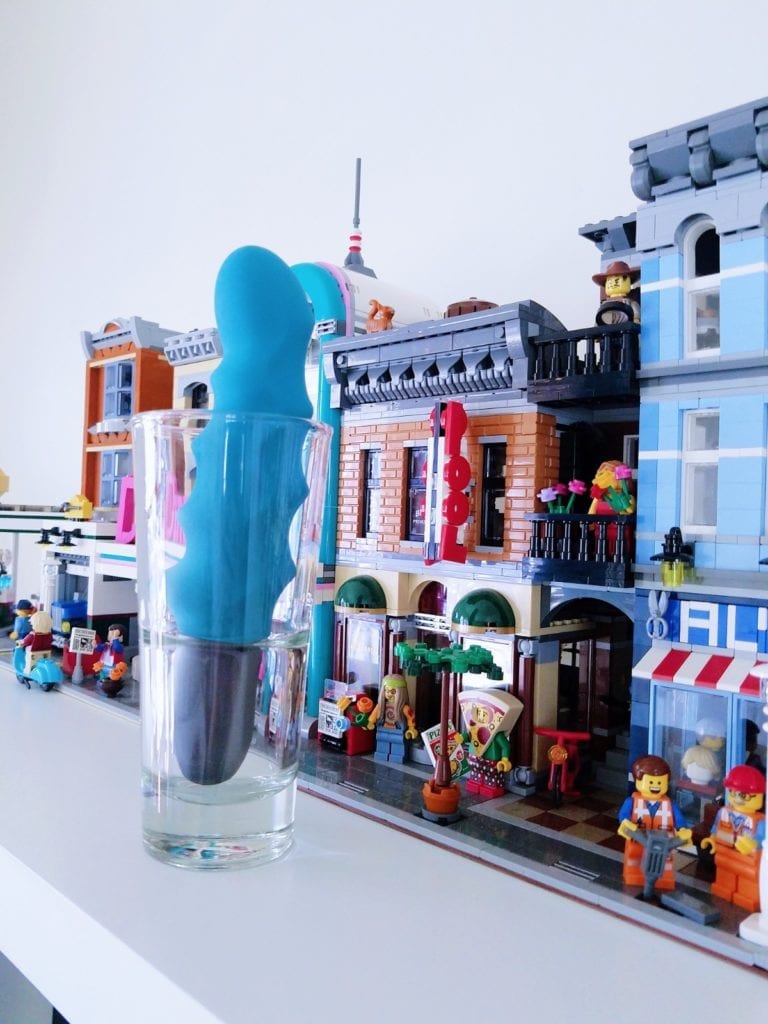 Hypothetically, I could bruise my face by turning on a Stronic and holding the hard handle near my cheekbone for long enough. And if I rest my forearms on a table while grasping one, everything jostles a bit. (Fun fact: I moved my phone a little farther away from the edge as I typed this post.)
Against my clit, any of the Stronics feels like a partner rubbing with perfect rhythm. It's a godsend when I want thuddy clitoral stimulation but find vibrations overwhelming.
What's more? All of the Stronics share the following features:
truly whisper-quiet (sounding like super-distant helicopters)
submersible, thanks to their external-only magnetic charging contacts
three-button control panel for easy cycling through the settings
travel lock (hold the FUN and – buttons to lock; FUN and + to unlock)
fantastic battery lives for a good time and a long time
---
Video: Fun Factory Stronic G thrusting in action
---
So, where does the Fun Factory Stronic Surf surpass the others?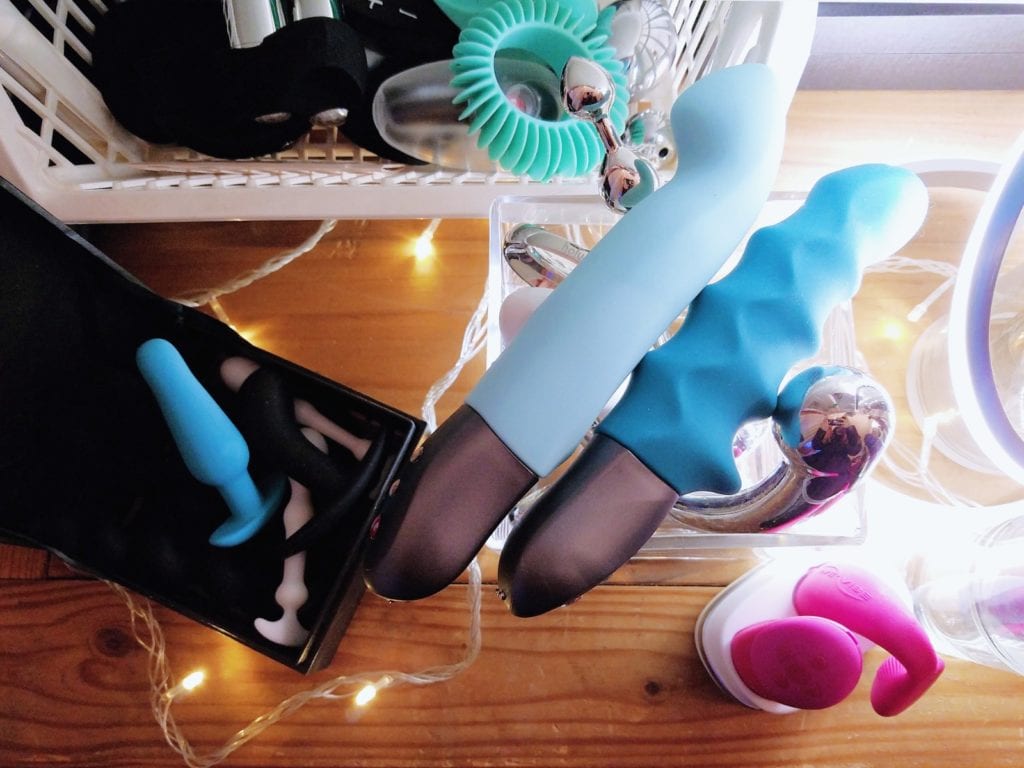 I did mention a recurring quirk in my Stronic Real review:
[M]y vagina totally pushes the toy out every time I come, and I have to hold it in place. Which happens a lot, repeatedly, and stupidly quickly.
I know— woe is me! That doesn't even count as a complaint when it's lifting a finger to come again and again! And the barely-a-problem still applies to the Stronic Surf, though not nearly as much.
Its second and third steady speed settings are what it means to be alive. Their stroke lengths are about a quarter-inch long — a bit shorter and more jiggly than the first speed's half-inch, but still forceful. Turning the Stronic Surf on and bumping up the intensity is all it takes for me to come.
Strategically-shaped crests and dips for front wall stimulation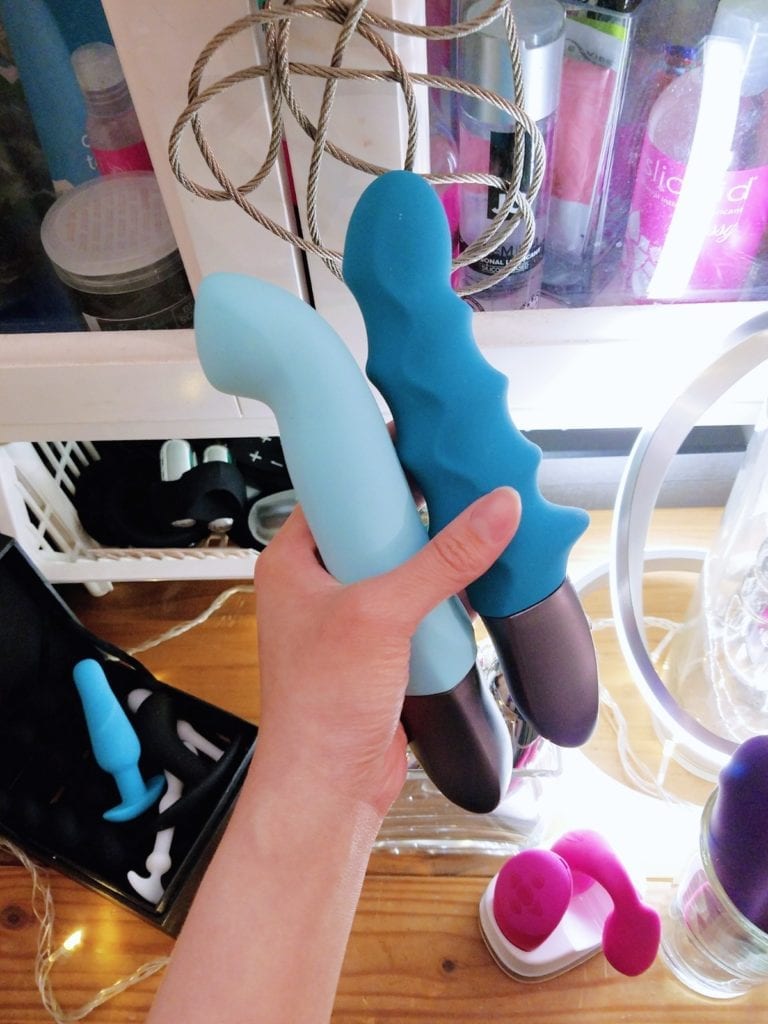 For that, I credit the spacing of the waves. There are four of them along the (5.6-inch-long) insertable portion, each about an inch apart. The waves' concavities delightfully encapsulate my pubic bone's curve and urethral sponge. The Fun Factory Stronic Surf's moderate girth (1.75″ near the base) is also filling but still impactful. Unlike the Stronic Drei, the original (and now-discontinued) textured Stronic, the Surf doesn't get in the way of the thrusting motion.
It does, however, lock into place just enough for stability— one peak at the mouth of my vagina, and one against the front wall, just before the G-spot fully dips, like surround sound. Some G-spots prefer deep pressure a bit farther inside. But for my shallow erogenous zones, it's heaven when combined with the tip's slight forward tilt. It shakes my entire internal clitoris, including where its "legs" wrap around my back wall. The Stronic Real's single ridge pales in comparison.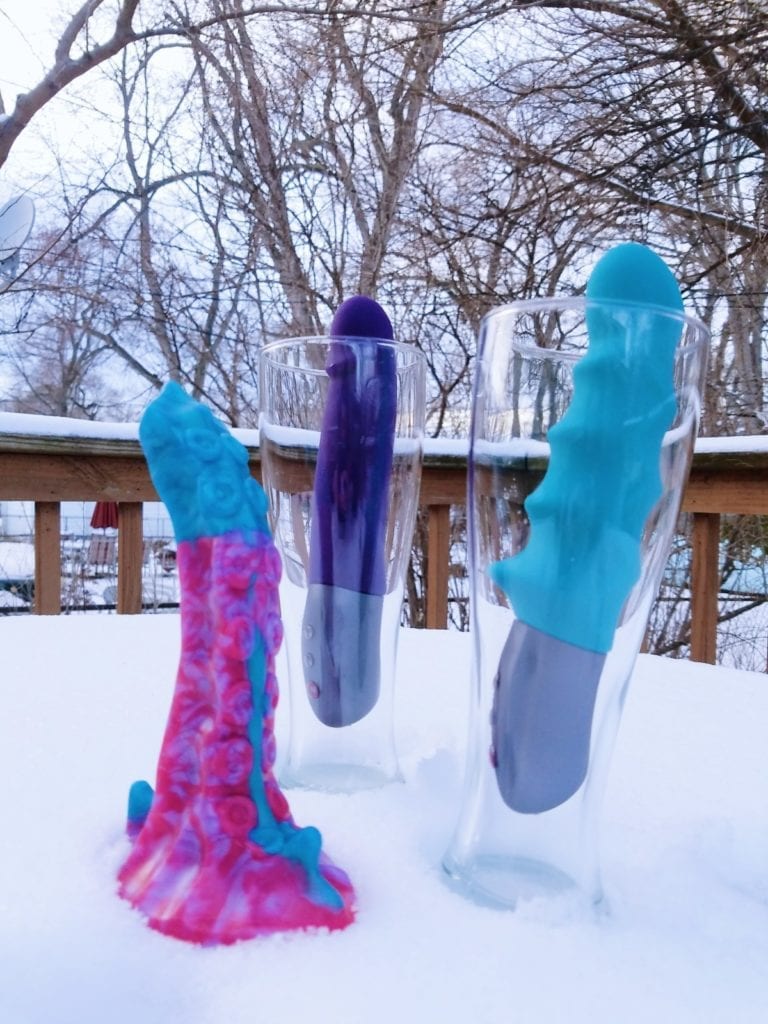 That's no surprise, considering my deep fondness for defined coronas and sharp edges in other toys. The Uberrime Xenuphora and Aqua-King also give me that, as does the Tantus Tsunami. Even the BS Atelier Max's more realistic-but-still-defined crown has a similar appeal.
And unlike the Tantus Echo's more abundant and densely-packed waves, there's not so much going on at once that I register it as irritation. The Stronic Surf has a stunning balance: nothing left to add, and nothing left to take away.
Other self-thrusting or G-spotty dildos to consider
The Fun Factory Stronics are handheld fucking machines with a phenomenal power-to-price ratio. They're worth every penny, but their quality doesn't come cheap. As always, know thy body. In this case, ask yourself, "What movements and shapes work for me?"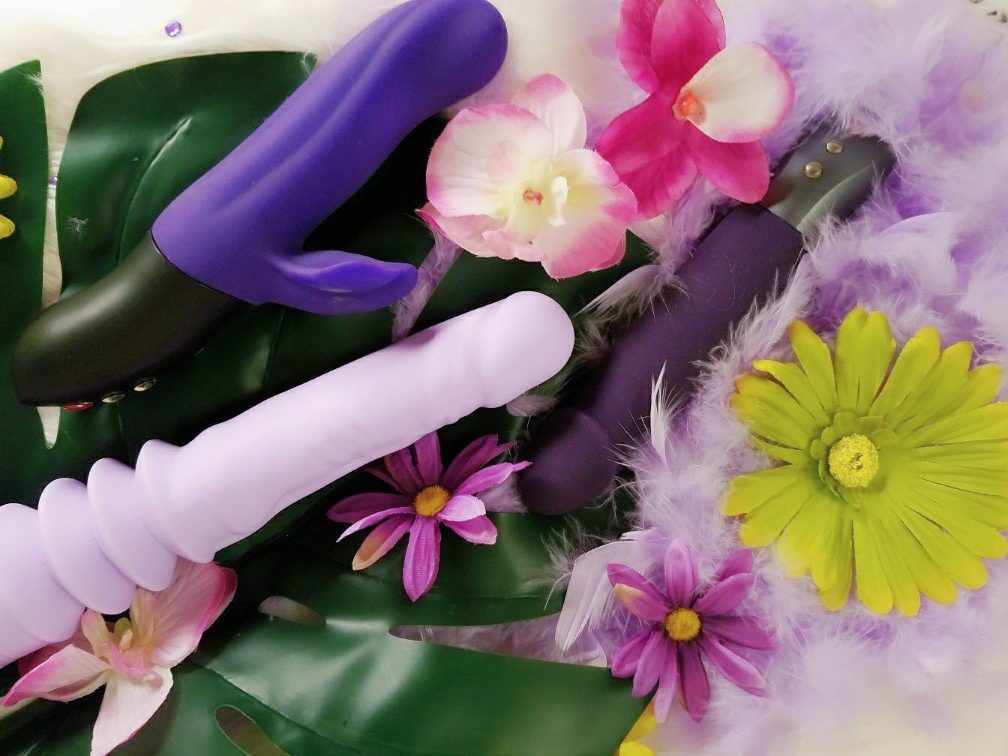 If you crave a long, realistic stroke length for penetration, I recommend a Velvet Thruster for automated thrusting. Consider their OG Jackie, Frankie, or "mini" Teddy Thruster. I put "mini" in quotes because it's still big on power and well-suited for cervix stimulation and deep penetration.
If you want short, jiggling, or jerking thrusts, get one of the Fun Factory Stronics. The Stronic Real's name is self-explanatory— its design is the most straightforward and phallic. The Bi Stronic Fusion has a mild curve and swelling tip that I find more G-spotty than the others. It's worthless as a dual-stimulator for me because of how wide its clit-vag gap is, though.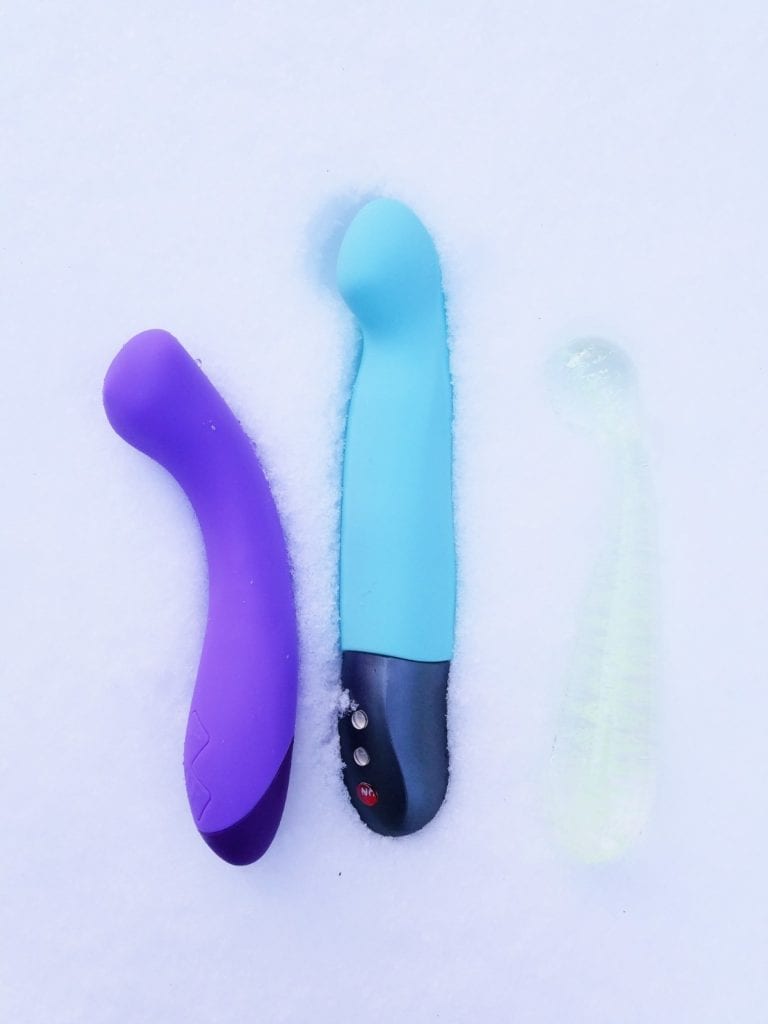 The Stronic G, in contrast, has an angled neck and flat head. It works well for my G-spot as a dildo, but not as a pulsator. So while plenty of other reviewers consider it the holy grail, the Stronic G's price tag isn't worth it for my G-spot.
I suggest you try one of the following first:
Blush Nöje V1 (which is the Wellness G Ball without the ball)
Picobong Moka
They're all within the flat-headed family, and none of them worked for my G-spot. If your anatomy is built like mine, I'd rather you find out with a $40 vibrator than a $170 pulsator.
My verdict on the Fun Factory Stronic Surf
If you have similar tastes to me in textured dildos, and you enjoy tip drilling with short thrusts, I'm here to reaffirm to you what you probably already know. YES. GET THE FUN FACTORY STRONIC SURF. JUST GET IT.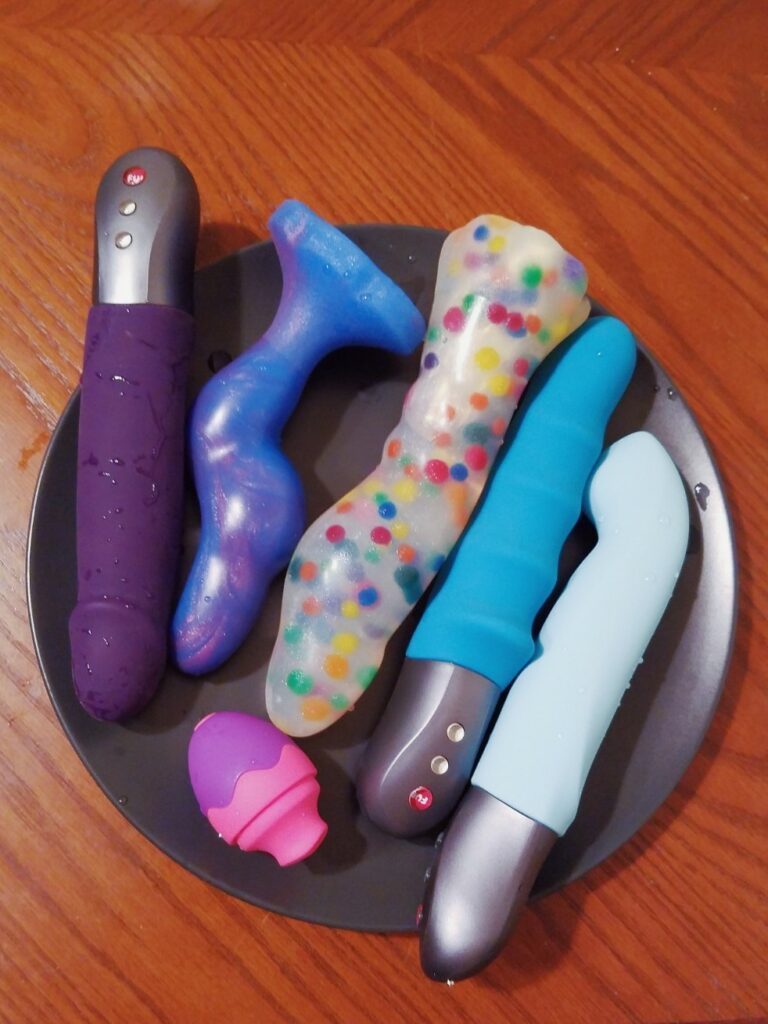 Think of fingers bending "come hither" in tiny but quick strokes, with robotically refined rhythm. And combine that sensation with a thrusting phallus. The ridges remind me of that.
By my vagina's preferences, the Stronic Surf is the best Fun Factory pulsator I've tried. I thought the Stronic Real was love at first thrust until I tried the Stronic Surf.
Save 10% off on the Stronic Surf with coupon code SUPERSMASH10 at Spectrum Boutique
Use it on anything else you want, too— the discount applies sitewide! Fun Factory's silicone tends to be on the draggy side, so I suggest getting some good lube to go with your Stronic Surf.