Are Creampies a Kink? Why Are People Into Them?
On today's episode of passionate (but playful, shitposting) semantics: are creampies a kink?
Cue Carrie Bradshaw typing at her Macbook with the voiceover, "And I couldn't help but wonder…"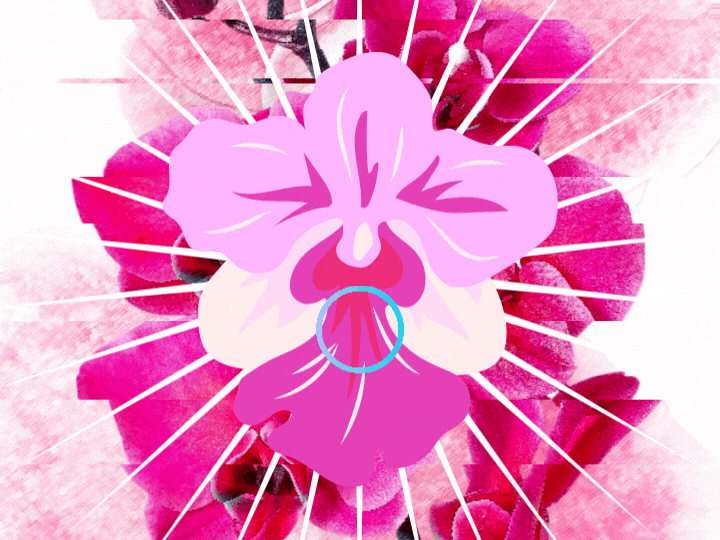 Some of my readers have said, "If you call them creampies, they definitely are a kink." Others suggested that it depends on the intent. Meanwhile, I'm on the "They aren't — at least, most of the time" side of the spectrum.
Considering that a primary purpose of intercourse is procreation, how could semen deposition in the vagina — which results in new humans — be a paraphilia outside the definition of "normal" or "vanilla" sex?
One answer: plenty of people fuck to cum, not to conceive.
As well, sexual taboos are relative. Gabrielle Kassel's example in her Healthline article about kinks vs. fetishes now occupies my mind rent-free:
[S]omeone who primarily listens to country music (which doesn't include much talk about anal) might consider their enjoyment of anal sex an anal kink, for example. On the other hand, someone whose favorite song is "Truffle Butter" might simply consider their love of anal a preference.
Now I hope that example is stuck in your head, too.
Bringing it back to vaginal creampies, consider the following. If pleasure is the sole reason someone is having sex, and their peer group primarily doesn't want to have kids, the chance of accidental pregnancy can seem counter to their subculture.
In contrast, others may see creampies as just the "natural" way to finish. And that, right there, is just one of many reasons someone might enjoy vaginal creampies.
---
1

The power dynamic of claiming or being claimed

To some creampie lovers, it's about dominance and submission. "You're mine. This womb and this body belong to me."
---
2

A thrill from the risk of getting pregnant

I agree that this reason for enjoying creampies is more on the kinky side. They really don't want to have a kid and aren't ready for one, but they like the fantasy of a potentially scary thing happening due to being "bad."

Also, it's well-known that people in the ovulation phase of their fertility cycle are more willing to make "risky" decisions.
---
3

A fantasy reprieve from making complex life decisions

Do you know that trope of the high-level executive by day wants to submit by night? That could mean roleplaying a slave, a Little with frilly dresses and bows, or a Pup with tail butt plugs.

The bedroom gives them a safe space to play a role that they're otherwise "not allowed to." They can just let their mind go blank and relax while someone else makes choices for them.

An insemination fantasy combined with 1950s housewife roleplay feels like that to me. Intellectually, I know that becoming a mother and homemaker is faceted and challenging.

However, my lizard brain thinks, "I want to procreate and raise healthy offspring and not have to think about anything beyond that."

I'm getting closer to 30, and I want a break from my everyday thoughts of:
Forks on my career roadmap
Being a small business owner
Pondering my place in the world
Again, though, I do get that that's just a fantasy.
---
4

Climaxing at the same time as one's partner

I orgasm easily via deep penetration, so I usually have multiple orgasms and then one last one simultaneously with my partner. I like feeling them thrust harder, bringing me closer, and looking into their eyes while our bodies are in sync.
---
5

The sensory experience of having cum inside

For some creampie lovers, there isn't much subtext. It's about the sensory smorgasbord of the:
Penis twitching and pulsing during the climax
Warmth inside of them
Smell of semen
Taste of it afterward
Look of it dripping out

Possibly more lube for round 2?
---
6

Snuggling with the other person afterward

I love the afterglow when he's still inside me after cumming, and I'm on top with my arms around him. I also love how silly sex can be.

"Oh, gosh. It's going to feel really weird to pull out because my dick is super sensitive now."

I clenched my Kegel muscles to see how he would react.

"DON'T DO THAT."

"It probably doesn't help when I laugh, either," I giggled. He wasn't expecting to feel my laughter reverberate from my diaphragm to my pelvic floor.

And that brings me to my favorite part of the pillow talk after he pulls out: when he says something that makes you laugh and push all the cum out at once.

It's not exactly the pinnacle of romance, but there's no way a high-capacity ejaculating dildo could replace those little, very human moments of a partner's presence.

Do you like creampies? If so, why?
---
This post contains a sponsored link, but the writing here is my own.