Fun Factory Tiger G5 ribbed G-spot vibrator review
Welcome to another review where I wish I could just leave it at "AAAAAAAAAAAAAAAAAAAAAAAAAAAAAAAAAAAAAAAA."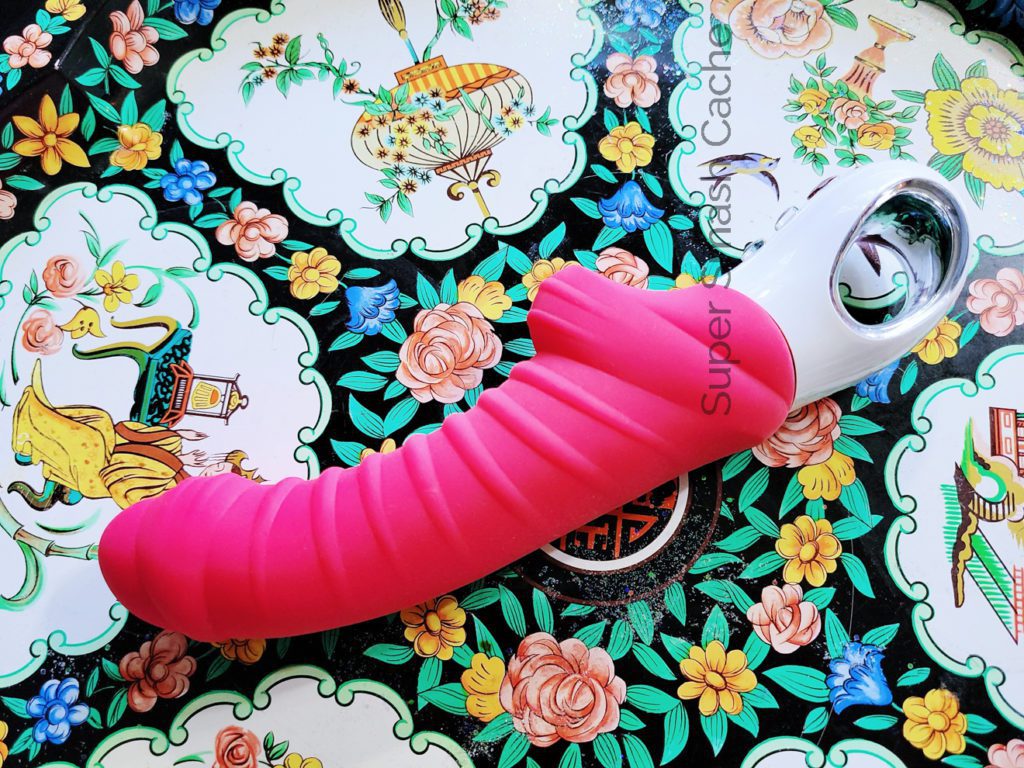 It's hard to top the Fun Factory Tiger G5's signature, basslike purr against my internal clitoris — and its generous, cervix-massaging girth.
I'd readily recommend the Fun Factory Tiger G5's full-body gasping and shuddering experience to anyone who's slutty for texture, deep penetration, and rumbly vibrations.
---
---
Fun Factory Tiger G5 vibration quality
Ever since the Fun Factory Volta left me in a puddle of squirt, tears, and drool, I've been BFFs with their G5 powerful vibrator motors. (Notably, the Volta is one of the few rechargeable toys that have ever made me squirt. And the only one to do so CONSISTENTLY.)
But the Volta, as versatile as it is, was not made for insertion. The Fun Factory Tiger G5 is.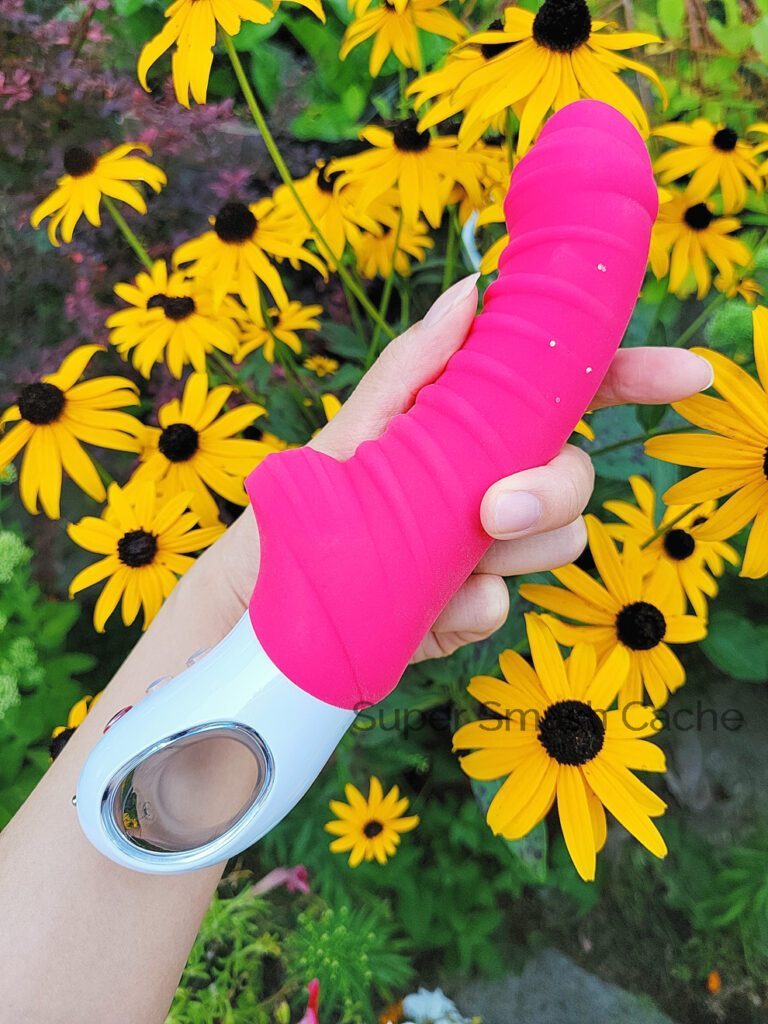 And gosh, how it feels to finally try the luxury sex toy category that Fun Factory is REALLY known for. Before the Stronic pulsators were their rumbly AF G5 insertable vibrators; they offer a deep, rich timbre with just the slightest hint of flutter, even on the fastest speed setting.
What makes Fun Factory vibrators unique
If vibrators were confections, Fun Factory's powerful motors would be a fudgy Devil's Food cake, topped with chocolate shavings. Most other brands would be a light and airy lemon meringue.
In other words, the Fun Factory Tiger G5 motor's appeal is less about the sweet, zingy "bite" — and more about the bold, full-bodied weight. 
---
Fun Factory Tiger G5 G-spot vibrator shape
There's such stellar synergy between the Fun Factory Tiger's shape and motor. It's a fantastic all-around design.
I can have it all with the Fun Factory Tiger G5:
The G-spot and front wall stimulation
Deep penetration with the rest of the vibrator's insertable length
Rumbly, powerful vibrations on the bottom of the shaft, shaking my internal clitoris
Grinding against my external clitoris
The result? Beautifully blended orgasms!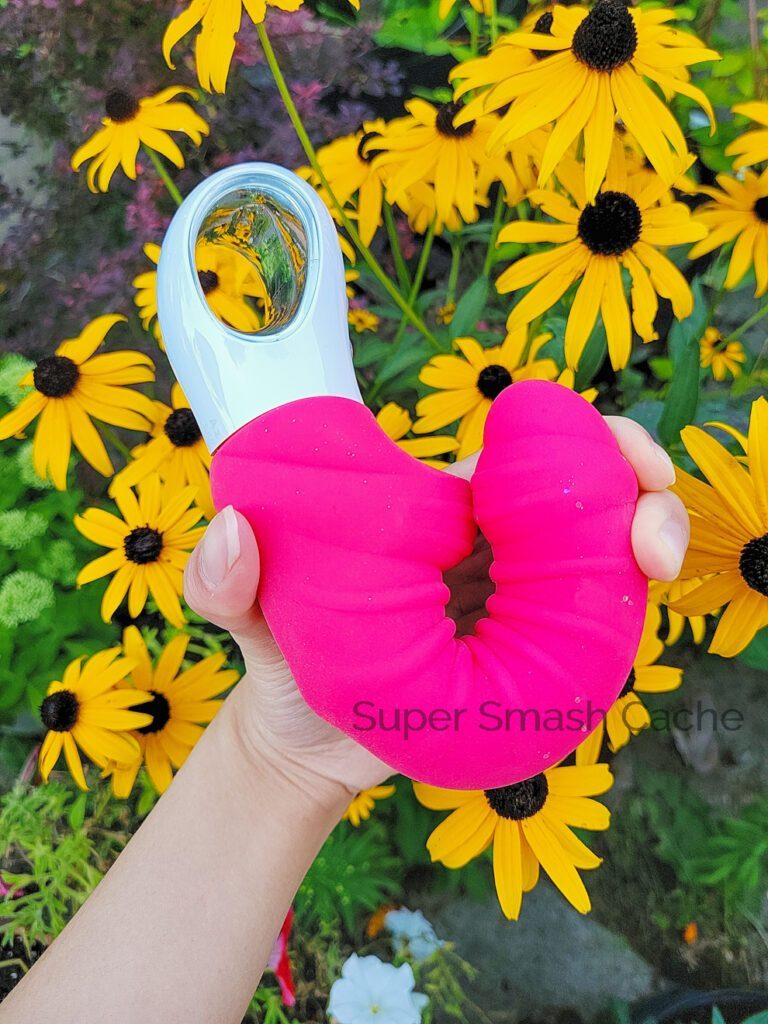 Measurements
It immensely helps that the Fun Factory Tiger G5 measurements line up with my anatomy very well:
8.78" (22 cm) total length
4.72" (12 cm) insertable length
1.61" (4 cm) maximum diameter
It might not sound particularly long on paper, but the girth and forward-facing curve more than make up for that. Whether I want it to slip into my anterior or posterior fornix, the Fun Factory Tiger G5 can deliver.
The length doesn't quite bottom me out. Nevertheless, my cervix appreciates the medical-grade silicone's firmness; it's easy-peasy to push against my cervix for deep spot and A-spot orgasms.
A dual stimulation vibrator?
On the flip side, it's bendy enough that, even if you prefer shallow vaginal penetration, you might still be able to grind the shaft and bump gently against your clit while gently sliding.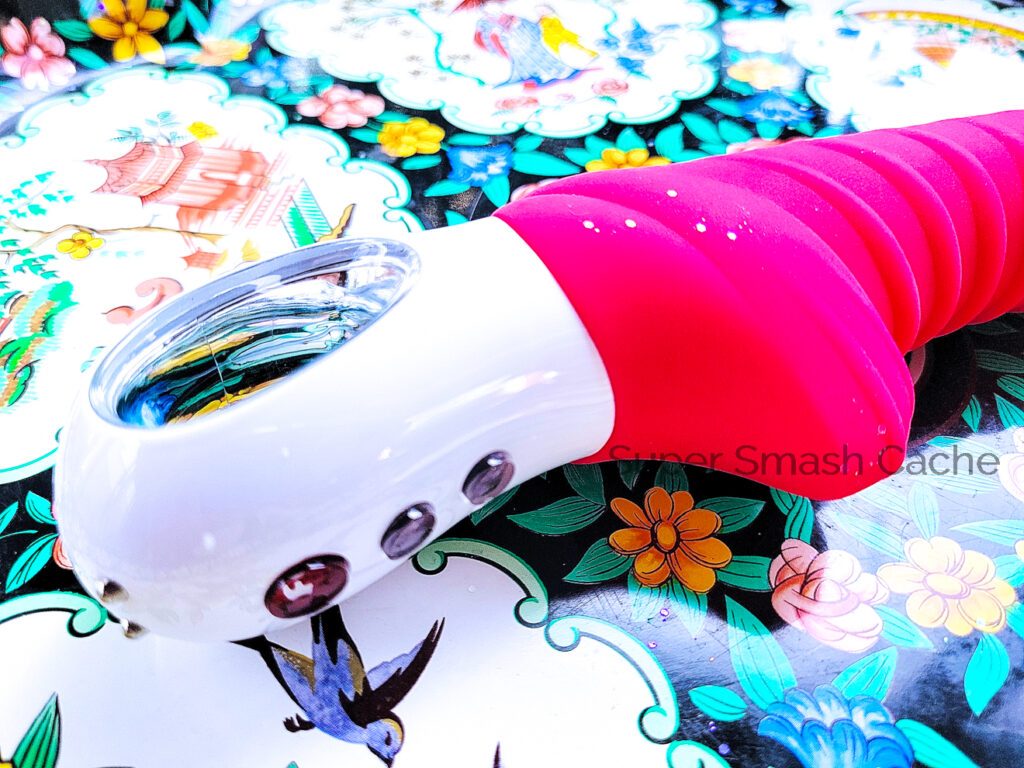 While the Fun Factory G5's clitoral stimulator looks slight and non-committal for a rabbit vibrator, it works great for my vulva — if I'm slowly rocking and tilting it.
(The downside is that clitoral grinding with this toy is more difficult if I specifically want A-spot or G-spot stimulation. Why? Because when I aim the tip against the front wall, that tilts the base away from my clit.)
My clit-vag gap is 1", about average. If yours is longer, you probably won't get much external stimulation from the Fun Factory Tiger G5 unless you're tip drilling and bending the shaft.
If yours is shorter, hoooh, are you in for a treat.
Great for prostate stimulation, too!
Or use it for intense anal penetration. The Fun Factory Tiger G5's bump makes it butt-safe!
It's a bit too big for me to enjoy in my butt, but many users would find the textures delicious against the anus's abundant Meissner corpuscles (delicate touch receptors).
---
Tiger G5 controls, settings, and travel lock
The vibrations travel nicely up the shaft, but they're still focused on the bottom half of the toy.
If you're using it externally, you may want to fold it up to press that part into your junk. Though, the stimulation will be quite broad and diffuse compared to the Volta's tips or a bullet vibrator.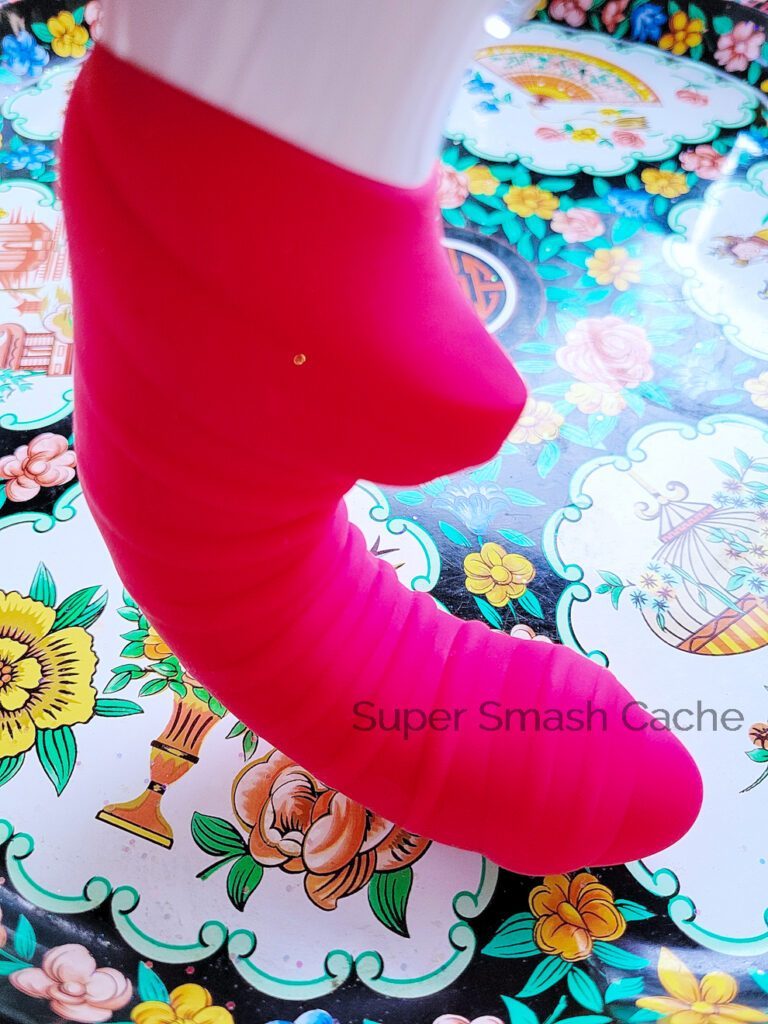 On the Fun Factory Tiger's control panel are 3 buttons:
FUN to turn on/off
(+) to increase the speed or move forward through the pattern options
(-) to decrease or move back
When you turn the Tiger G5 on, it starts at the 3rd steady setting; you can turn it up or down from there.
In total, it has 6 speeds and 6 patterns of pulsing and escalation:
Smooth wave – useless to me, but you might like it if you enjoy edging or a slow buildup.
Faster wave – somewhat useful
Even faster-revving wave – I LOVE THIS ONE
Rapid pulsing – AND THIS ONE
Alternating between pulsing and low speed – not consistent enough for me
Pulsing that gradually increases in speed and drops back down – what a tease 🙁
The buttons are super easy to push; ever since I broke my thumb, I've very much been appreciating that.
If you're on vacation, turn on the Fun Factory Tiger G5's travel lock by holding down the "FUN" button and the (-) button at the same time. To unlock, do the same with the "FUN" and (+).
---
Fun Factory vibrator care, charging, and cleaning
The Fun Factory Tiger G5 is:
Waterproof and submersible for bathtub and shower fun times
USB rechargeable – 6 hours of charging gives you 40 – 120 minutes of playtime

The charging cord is included
But you'll want a USB wall adapter if you don't already have one

Made of body-safe, non-porous materials like medical-grade silicone and ABS plastic
Wash it between uses with mild soap and water. Consider also using a soft-bristled (and clean!) toothbrush to get in the nooks and crannies. Use a mild (10%) bleach solution or a UV disinfecting lamp for a deeper clean. DO NOT BOIL this vibrator, as that may break the internal components.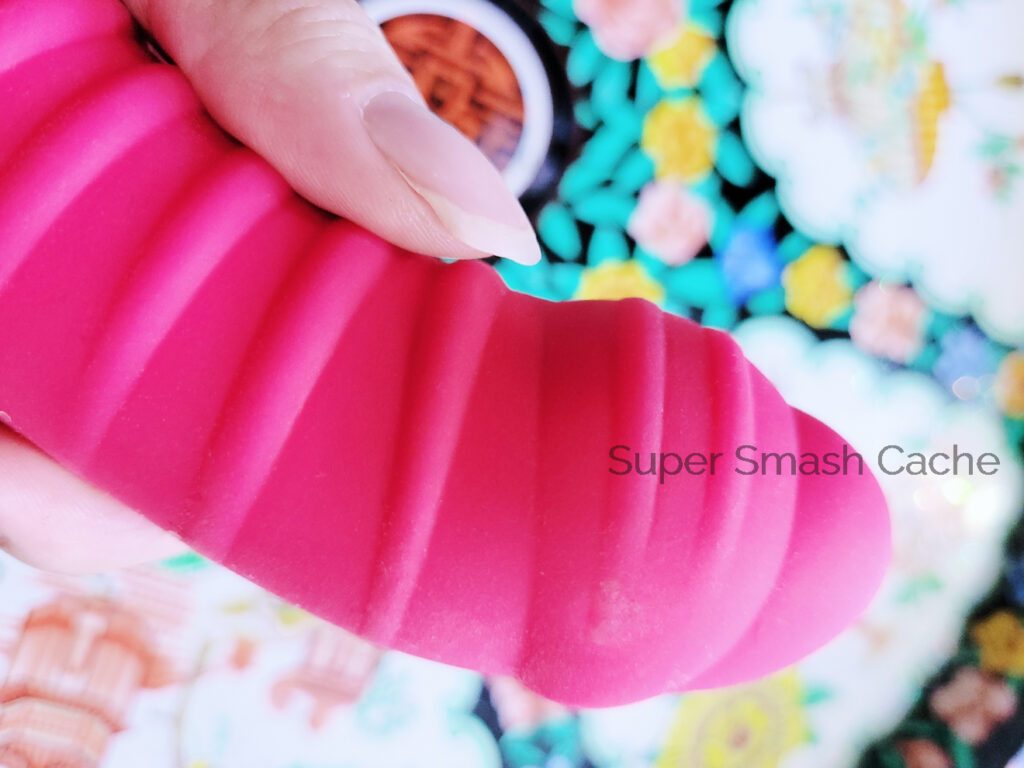 I don't often use storage pouches, but you may want to with Fun Factory's draggy, sandblasted silicone. It's a fucking dust magnet (see the above picture). Designated bags and containers will help keep the lint and fuzzies off it.
Lube is also a must with the Fun Factory Tiger G5. I always use my silicone toys with lube; it'll significantly help you get the most pleasure from Fun Factory vibrators. In addition to having a grainy finish, the Tiger G5 is also heavily textured.
---
My verdict on the Fun Factory Tiger G5
I love how the ribbing pulls against my G-spot, the tip nudges my cervix, and the outer bump grinds against my clit, all at the same time.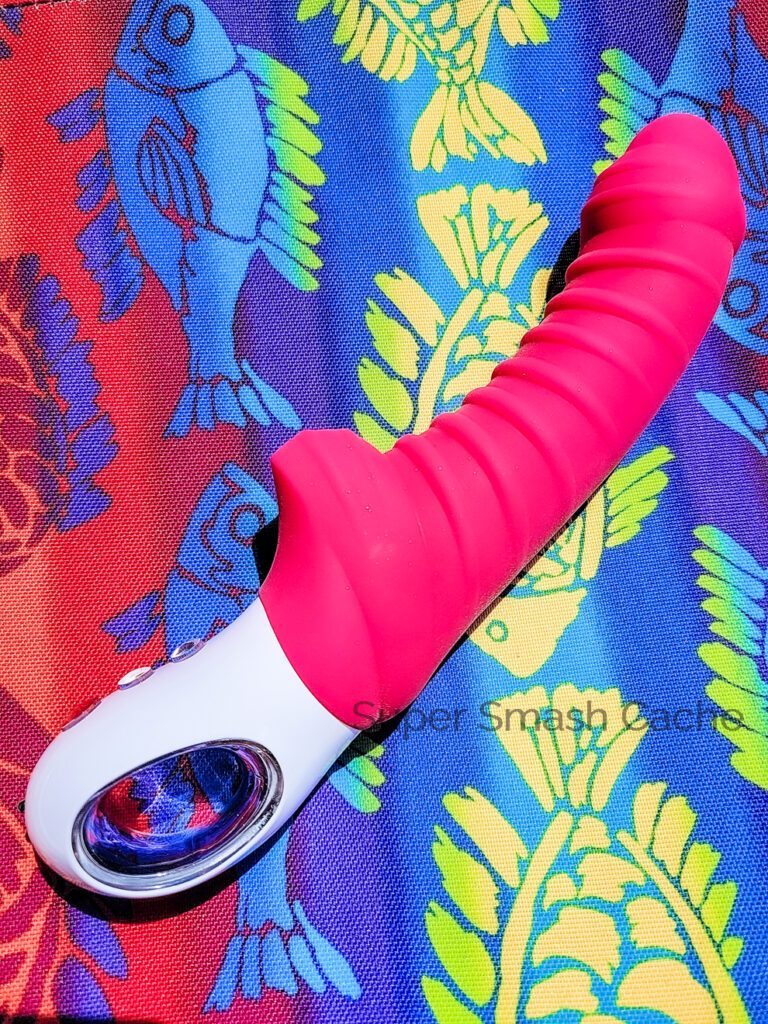 It's not for the faint of vagina (or anus), but if you're a texture slut and you enjoy rumbly vibrations, YES. GET THE FUN FACTORY TIGER G5.
Get the Fun Factory Tiger G5 at XOXTOYS.ca and take 15% off with coupon code SuperTiger15 — or check out my favorite (primarily US-based) retailers.
Where to next?
---
This post was sponsored. My thoughts on the Fun Factory Tiger G5 G-spot vibrator are my own.