Review: Fun Factory Bouncer, B-Balls, and LuzArte Bubbles
Run up the stairs. Hula-hoop. Belly dance. Hop in place.
We're exploring toys with bumps and beads and internal balls that move with your body for hands-free, battery-free sensation.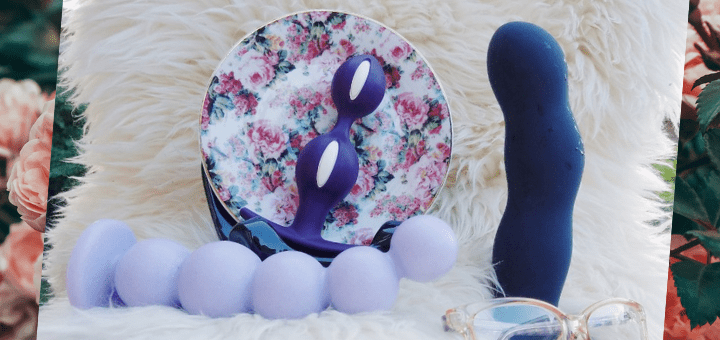 First up, we have the Fun Factory B-Balls DUO and Bouncer. The B-Balls DUO is a jiggling plug that's butt-safe but most delightful in my vagina. And the Bouncer does the same thing but in dildo form. Thrust it with extra bravado!
Then to close this post, we have the silicone LuzArte Bubbles. It doesn't jiggle, but its beads and firm shaft make it a crowd-pleaser for simultaneous G-spot and A-spot stimulation.
Table of contents
Fun Factory B-Balls DUO review: jiggling Ben Wa balls for your butt (sort of)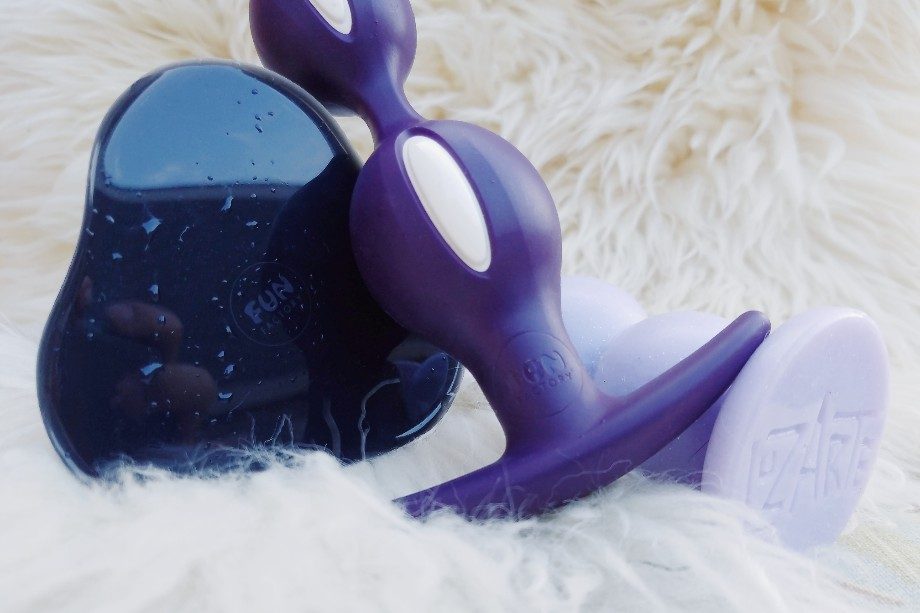 Ooooh, if you've wanted motivation to do cardio, Fun Factory's B-Balls might be just the thing!
The weighted inner beads tap against the hard plastic shell, taking on momentum from every little move your hips make.
Fun Factory's B-Balls feature a flared T-shaped base that comfortably fits between the cheeks if you want to use it in your butt.
You can still use a butt plug vaginally, though, depending on your anatomy! Just make sure you clean it properly if you're switching holes. My Fun Factory B-Balls DUO review is about vaginal use.
Historically, I wasn't a big fan of jiggling Kegel balls. The LELO Luna Beads didn't feel like much; I instead gravitated toward vaginal weightlifting to get my jollies.
But my butt adored the also-jiggly (but slightly less so) b-Vibe Snug Plug 3.
Finally, it's my vagina's turn to feel the glory, with the Fun Factory B-Balls.
Why the Fun Factory B-Balls feel so much more pleasurable for my vagina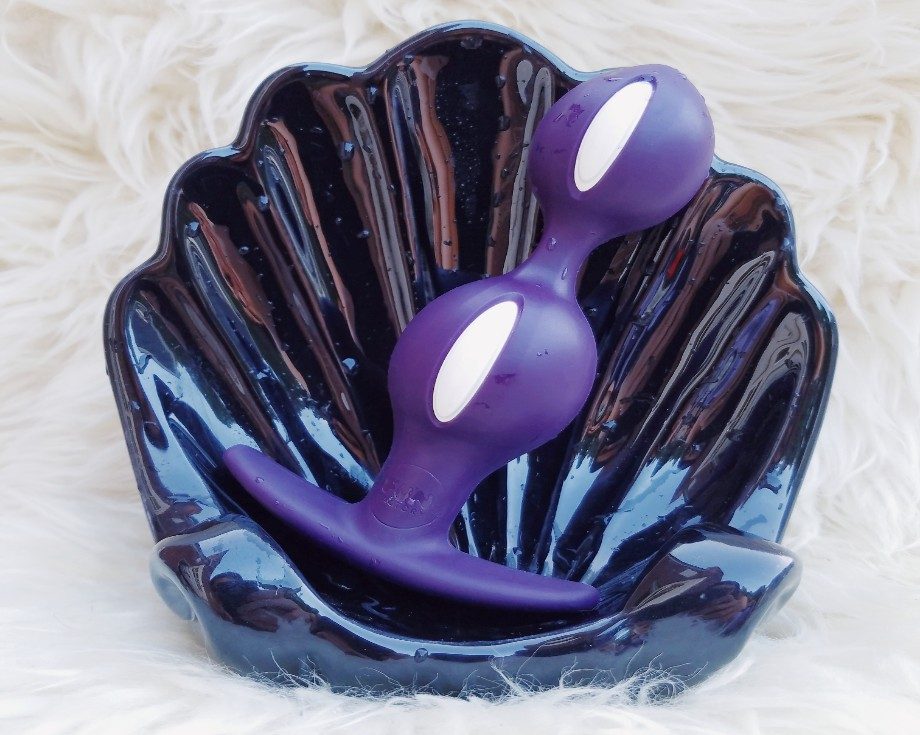 If you have a vagina and have tried tampons, you may find that pushing one deeper makes it less noticeable. It was like that with LELO Luna Beads and Fun Factory Smartballs Duo — I could barely feel them, despite my strong pelvic floor.
My vagina's especially sensitive near two zones; one is my cervix, and the other is near the vaginal opening. The in-between zone dissipates into no man's land for a delicate touch.
Luckily, the B-Balls' base serves as a stopper; the beads don't get pulled too far. They stay near my entrance. My internal clitoris can best feel their movement there while my pelvic floor clenches.
Using the Fun Factory B-Balls this way works well for me because my G-spot is shallow, and my pubic bone is short (about 1.5″). If yours is longer, the stopper might be counterproductive — the beads may rest too low for you and be prone to expulsion. Keep in mind that the B-Balls' neck is about an inch long.
My verdict on the Fun Factory B-Balls
Whyyyyy the hell had I never tried the Fun Factory B-Balls plug vaginally before? The sensation is fantastic, and for a lower price than the well-known LELO Luna Beads. I used to think that jiggling vag balls weren't for me, but now I want to wear the Fun Factory B-Balls every day to make up for the lost time.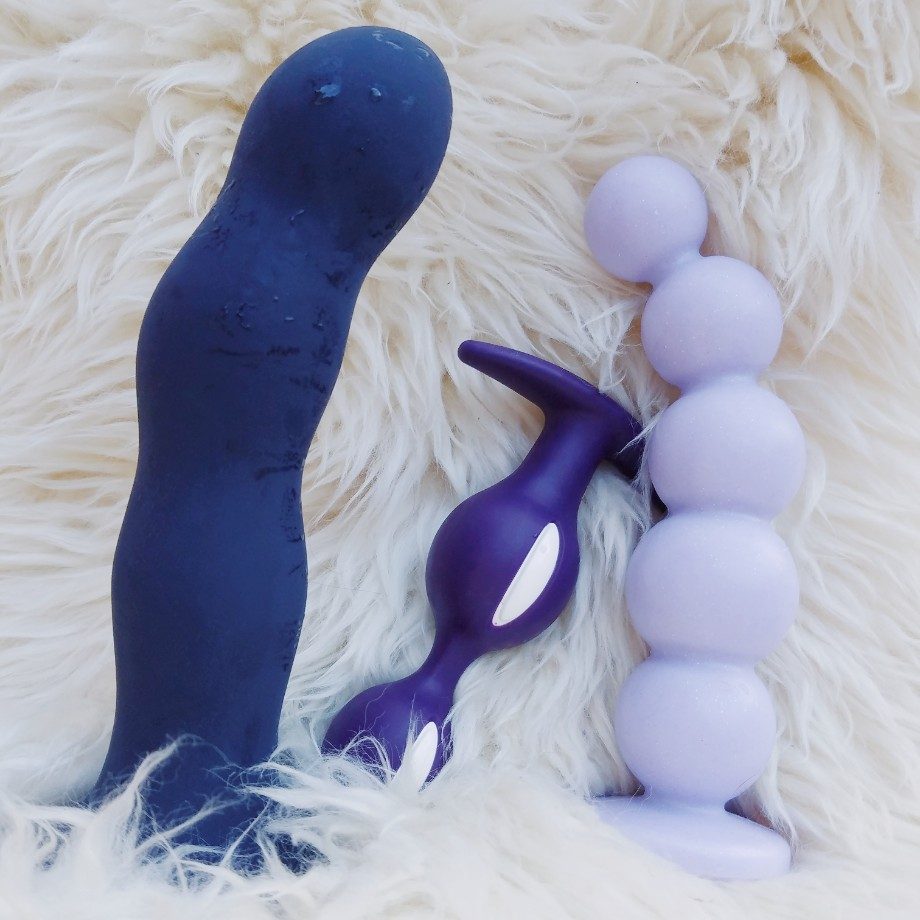 Fun Factory Bouncer review: jiggling silicone dildo
Fun Factory's insertable toys are consistently are on point. Among them is the Bouncer: mostly dildo, part Kegel ball, and part shake weight.
As with the B-Balls, the Bouncer's (THREE) inner weights bounce against their hard encasing. Depending on how you thrust, they can add a light tapping or rolling sensation.
How to use the Fun Factory Bouncer
I like that you can try a variety of movements with the Fun Factory Bouncer dildo. Don't limit yourself to the usual back-and-forth. Other motions you can try with the Bouncer include:
Shaking up-and-down against your front wall
Gyrating it for continuous spinning or in half-circles
As often with orgasmic sensations, consistency is vital. The Fun Factory Bouncer is not for the lazy masturbator. We have The Thruster and Fun Factory's Stronics for that. You'll probably put more effort into jostling the Bouncer than you would with other toys.
It can be fun if orgasms via penetration come easy to you.
The Fun Factory Bouncer dildo's shape
The Fun Factory Bouncer's rhythmic rippling bulbs pull against my G-spot with every "out" stroke. It's a good fit for those who find that their G-spot is most sensitive on the pubic bone and not super-recessed.
If I want to go deeper, its shape, 7.1″ length, and gentle curve easily reach in front of or behind my cervix. A few thrusts and its firm girth gets the job done from any angle for me.
However, this dildo isn't for everybody. Its shape feels non-committal. You don't get a steep curve or defined head with the Fun Factory Bouncer, which many people need for intense G-spotting or prostate play.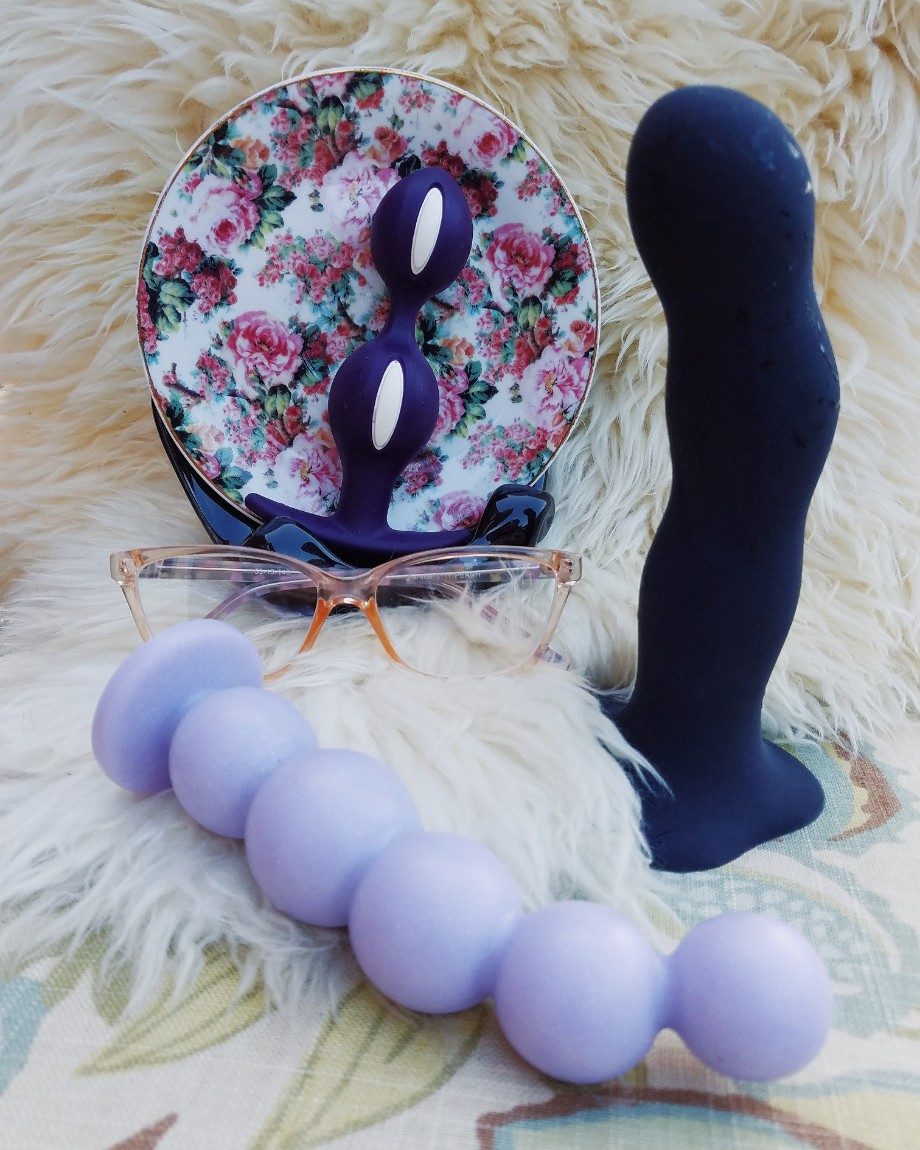 For a more defined shape, move on to my section about the LuzArte Bubbles.
My verdict on the Fun Factory Bouncer jiggling and shaking dildo
Overall, getting a Fun Factory Bouncer is like splurging on an exotic seasoning. It offers a delicate dimension that you can't quite replicate with anything else, but it's no substitute for the basics.
As well, if shallow penetration doesn't feel amazing to you, you probably won't feel the tapping sensation much anyway. The beads' movement is subtle.
I like the Fun Factory Bouncer, but for $99.99? It goes into the "Maybe get it if there's a sale" category.
Consider that $59.99 can get you the Fun Factory Boss or a rumbly Blush Impressions vibrator at their regular prices. And that's before taking 10% off everything at Peepshow Toys with my coupon code, SUPERSMASHCACHE
LuzArte Bubbles review: graduated bead silicone dildo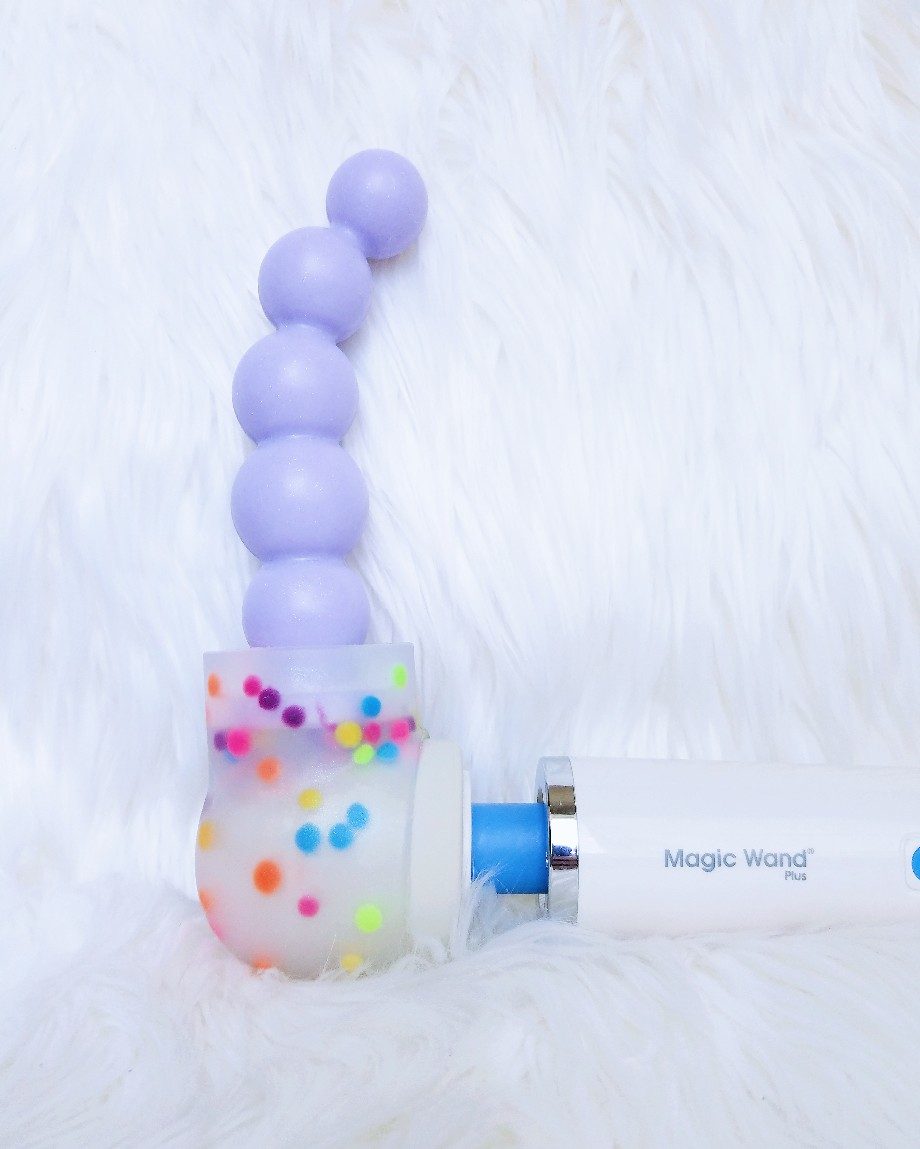 Rotund beads and bulbs are a classic shape in glass dildos. The silicone LuzArte Bubbles reminded me that such a design is underrated for vaginal use.
LuzArte Bubbles measurements
This dildo is 7″ long, with five beads that subtly increase in girth as you go down the shaft. The topmost ball is 1.25″ diameter, the second 1.38″, the next 1.5″, 1.5″, and lastly, back down to 1.38″. A butt-safe and harnessable base follow.
How does the LuzArte Bubbles dildo feel?
The LuzArte Bubbles beaded dildo feels like inserting a cock head over and over again. At least, on the inward stroke.
G-spotty
Unlike the rippled Tantus Tsunami, though, the Bubbles lacks any defined corona-like ridges. As such, the beads dip along my pubic bone's curve, grabbing it and pulling along my G-spot with broader pressure.
With lube on the glossy silicone, I get deliciously gliding pressure at the mouth of my vagina, too. The LuzArte Bubbles coaxes it into rhythmically clenching and relaxing around its contours. And with far more intensity than the Fun Factory Bouncer.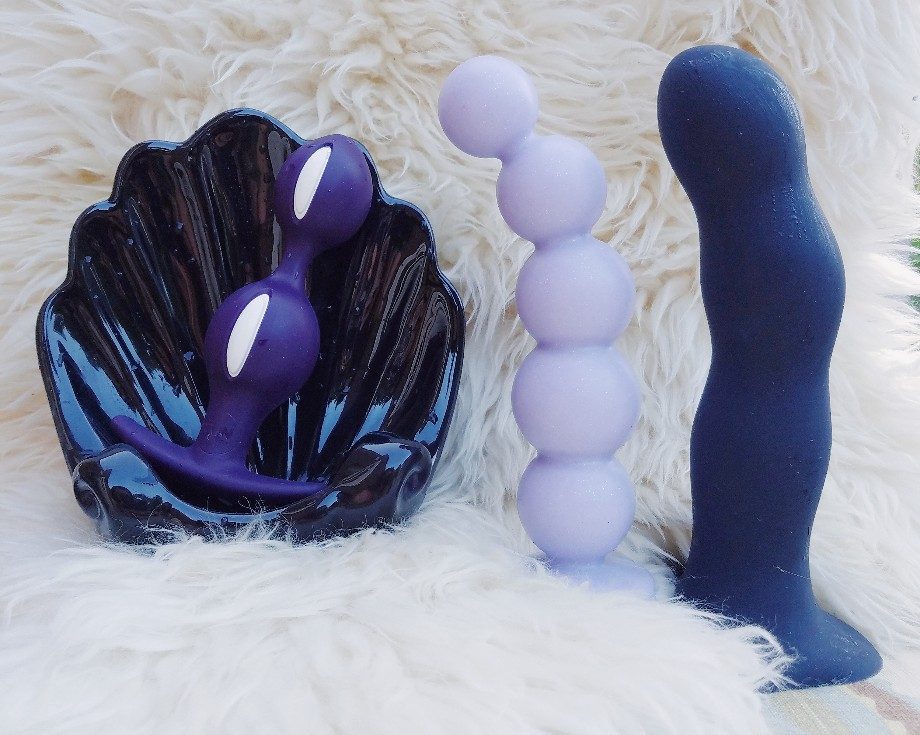 So the shaft is plenty G-spotty. The Bubbles' curve and tip, meanwhile?
AND A-spotty AF!
BAM, the LuzArte Bubbles' head goes right into my A-spot, like the distant and more yielding kin of the NS Novelties G-Spot Wand. Many toys I've tried can fit into the anterior fornix erogenous zone, but few are as targeted!
Where to get the LuzArte Bubbles silicone dildo
The LuzArte Bubbles is available in custom designs and colors, with or without glitter. Take 30% off the Bubbles or anything else at LuzArte Products with coupon code SUPERSMASHCACHE