Fun Factory SUNDAZE Pulse Vibe review: best discreet vibrator?!
For discreet masturbation, it's hard to top the Fun Factory Stronic pulsators' power-to-noise ratio.
These thumping, miniature fucking machines are must-haves when traveling or living with people who aren't so sex-positive.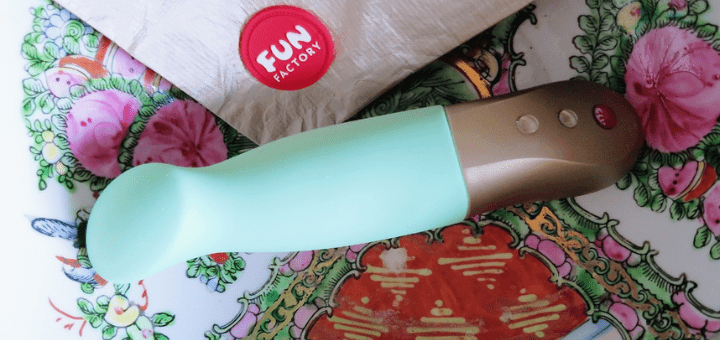 The latest in Fun Factory's powered toy line is the SUNDAZE; they call it a Pulse Vibe. I call it brilliantly capitalizing on a happy accident, creating a clitoral contraption with virtuous versatility.
You won't get tired of this pulsator-vibrator hybrid; this toy alone yielded a half-hour cam session with my boyfriend where I orgasmed nearly continuously. I don't want to imagine going without it.
---
In this Fun Factory SUNDAZE Pulsator and Vibrator review
How it's different from previous pulsators
SUNDAZE vs. Zalo Desire thruster

Why I loved the Zalo Desire so much
Why the SUNDAZE is even better

Shop the Fun Factory SUNDAZE
✨✨✨✨✨
Watch a video of the Fun Factory SUNDAZE Pulse Vibe's pulsating/self-thrusting action!
(The video opens in a new tab.)
✨✨✨✨✨
View this post on Instagram
---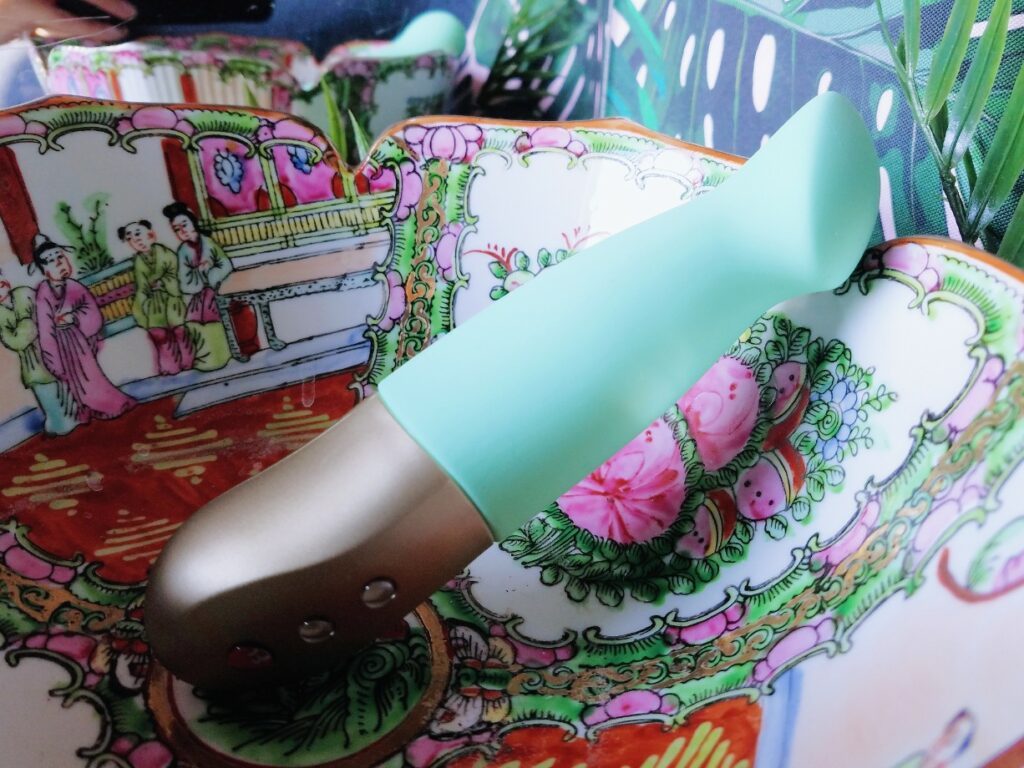 Origins of the Fun Factory SUNDAZE Pulse Vibrator
Reviewers quickly noticed a quirk in the Fun Factory Pulsators' linear self-thrusting motion. The faster a Stronic pulsator moved, the smaller its range of motion. While the slower settings felt like they could plausibly be a phallus pounding with perfect periodicity, the higher ones felt more like the nimble movements of a finger.
Some grumbled that those modes merely felt like vibration — in a toy marketed as a thruster. Others were thrilled to have thuddy strokes against their clit or perineum.
Practically everyone agreed, though, that the Fun Factory Stronics were the closest any powered toy had come to truly whisper-quiet. Traditional vibrators emit a buzz or hum or purr. The Stronic Pulsators, in contrast, sometimes sounded like there might be a far, far, far away helicopter somewhere; a blanket was usually sufficient to cover up the sound.
Their SUNDAZE fixed the former foible by fully leaning into the range of amplitudes and asking, "How can we turn the Stronic technology into a fully-fledged external toy?"
---

Ways the Fun Factory SUNDAZE Pulse Vibe departs from its pulsator predecessors
The most obvious difference between the SUNDAZE and Stronics is the shape.
Many versatile external vibrators feature a variety of contours:
Points and edges for targeted stimulation
Curves or flat faces for broader sensation
Fluttery flaps for light back-and-forth pressure
You can find the first two forms on the Fun Factory SUNDAZE; a lipstick-like slant offers the best of both worlds.
Fun Factory didn't stop at making an oversized bullet, though.
That slight dip and narrowing near the top allow the silicone to grab against the G-spot.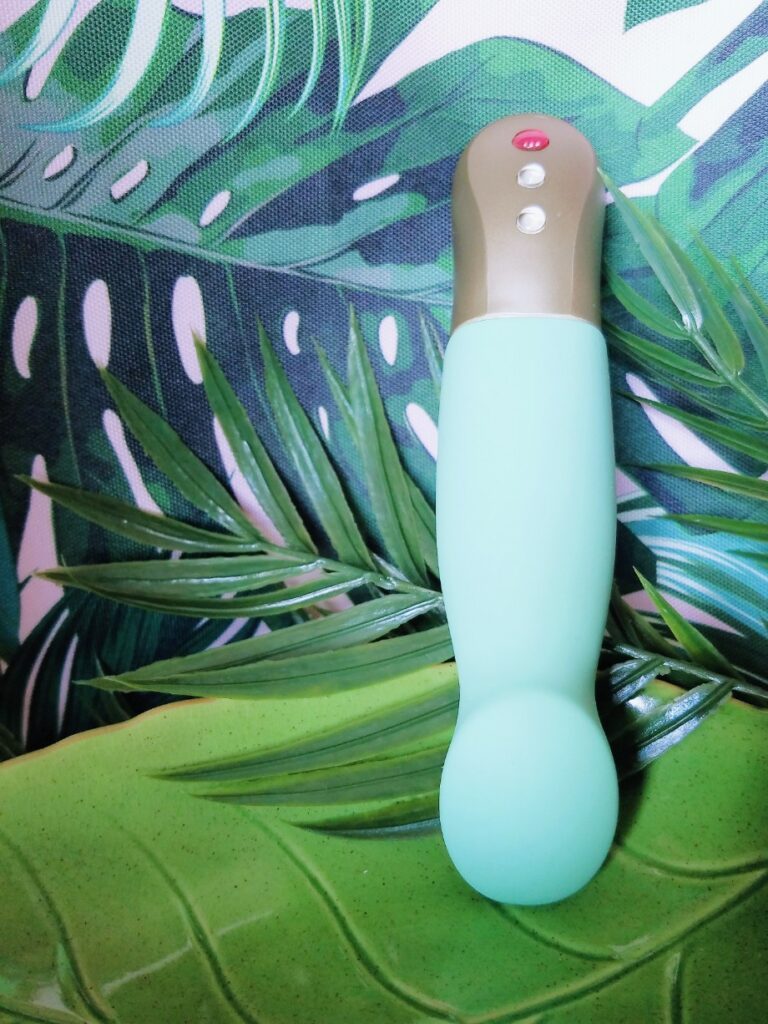 The SUNDAZE's "head" isn't as prominent as, say, the Stronic Surf, and won't feel as intense internally. However, it's focused like an exaggerated penile corona. If you like:
..then the Fun Factory SUNDAZE is still right up your alley.
Disclaimer about prostate stimulation
I can't condone using a toy without a steep curve or flared base anally. You'd risk getting it lost in the rectum.
---
Fun Factory SUNDAZE Pulse Vibe vs. Stronic Pulsator motors
How does the SUNDAZE's motor compare the other Fun Factory Stronics?
Fun Factory SUNDAZE Pulse Vibe settings and controls
When you press the (–) button and toggle aaaallll the way, you get the smaller, surface-level options that feel like traditional vibration. As you cycle with the (+) control, the movements get slower but bigger and rumblier.
To travel lock the Fun Factory SUNDAZE, hold down the (–) and (FUN) buttons simultaneously. To unlock, do that with the (+) and (FUN).
It does give a teeeeeeny, tiny beep between settings, unfortunately, but it's nothing a blanket or white noise machine or app can't cover up. The movements themselves are whisper-quiet.
Here's a quick outline of the 11 steady speeds (!!!) and 4 patterns:
Settings 1 – 3
These are weak but low-pitched vibration, like the Iroha Zen. They sound the most like conventional buzzing out of all the SUNDAZE's settings. You do get a bit of Fun Factory's trademark fluttery purr on the third speed, though.
I'm sensitive and can orgasm on any of the SUNDAZE's steady speeds, but it probably won't be enough power for most users until the fifth setting.
Settings 4 – 6
The fourth setting still mostly feels like vibration with a slightly more noticeable linear motion; the marketing copy calls it "tapping." With the fifth and sixth speeds, we're finally getting to the thuddy vroom that can do justice to the Fun Factory SUNDAZE.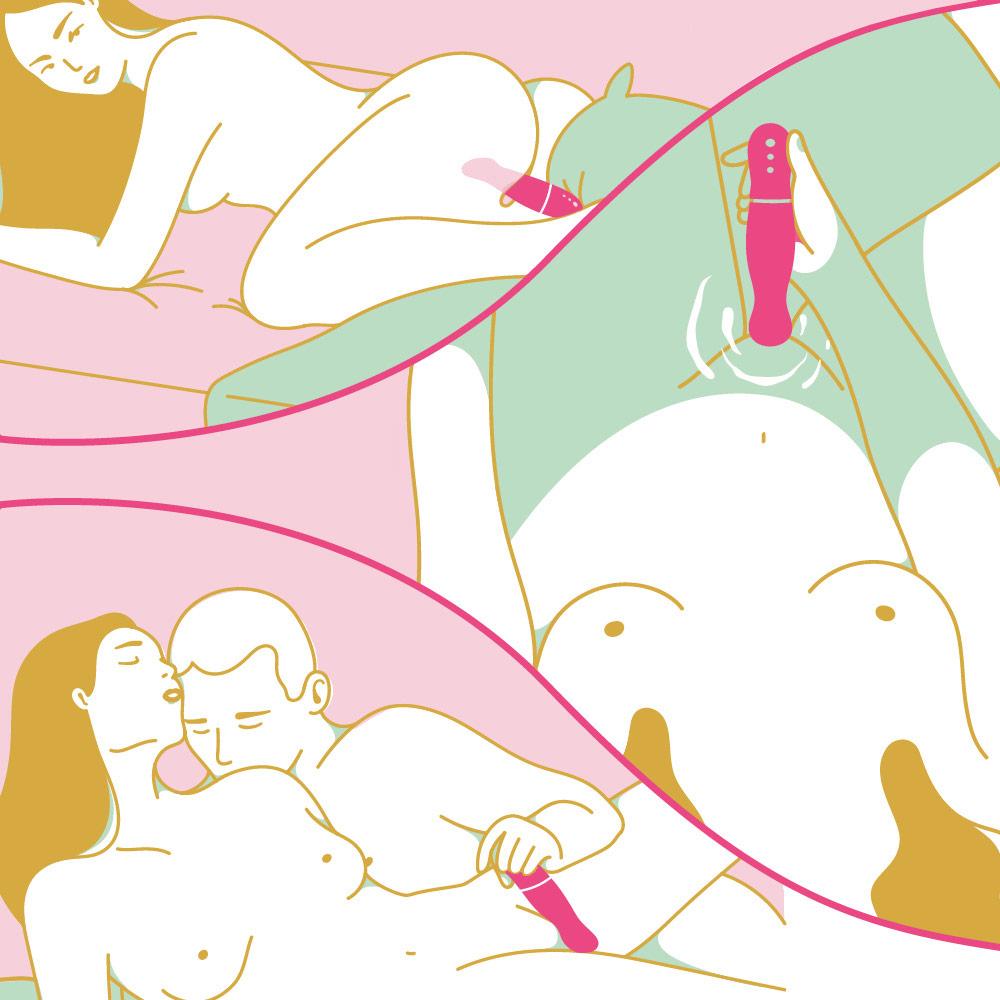 Settings 7 – 11
Okay, the seventh and eighth settings move into the pulsator/thruster territory that the original Stronic owners are more familiar with: smooth, sinusoidal strokes. The other options were also available in previous Fun Factory Pulsators: the choppier pounding.
It feels a liiiittle more realistic — at least, as realistic as a pulsator can get. If you want a stroke length that feels more like a bonafide fucking machine and don't mind a full-on power tool, consider a Velvet Thruster instead.
Settings 12 – 15
I won't use these much. Have some half-assed bullet points about the patterns and rhythms:
Alternating between fast and slow
"Waves" in the thrusting range
"Waves" in the tapping range
"Waves" in the vibration range
---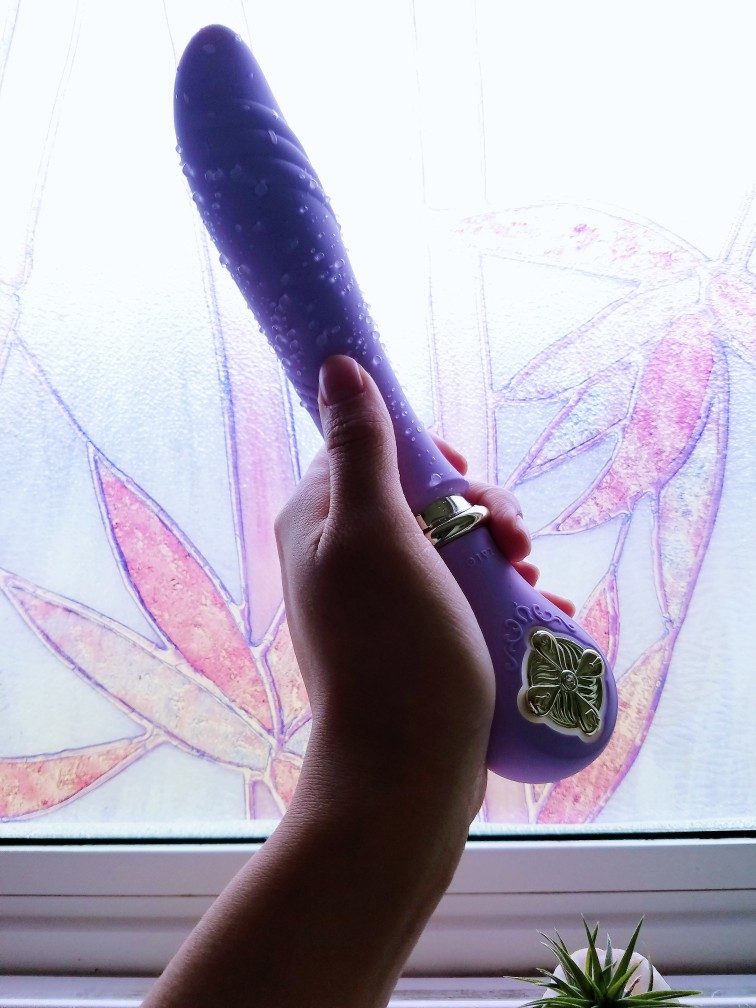 Fun Factory SUNDAZE Pulse Vibe vs. Zalo Desire thruster
In early 2019, I deemed the Zalo Sweet Magic Desire self-thrusting pulsator one of my "desert island" toys.
It's not because the Desire thruster was super powerful — it couldn't top the Fun Factory Stronics in that department. Nor could its shape deliver remarkable A-spot or G-spot stimulation like the Stronic Surf.
Where the Zalo Sweet Magic Desire Thruster excelled
The Zalo Desire concentrated powerful pulsations into a pointy tip with minimal noise. At the time I received it, I was living with a couple and their curious 4-year-old kid.
I had to be strategic if I wanted to masturbate without getting out of bed or moving my hands much.
I wanted a toy that:
Was quiet and discreet
Held a decent charge
Could be used externally, over my underwear and PJ pants
Had enough power to get through those layers
Didn't need to be washed super often
Also, YES, I KNOW: "everyone" says you should wash a vibrator before and after every single use. If I'm using it over my clothes, though, cleanliness isn't much of an issue. It's a similar deal to using my Doxy Die Cast for strong vibrations through my pants.
Unfortunately, full-on wands are way too loud for my comfort when living in shared spaces. The Zalo Desire gave me exactly what I needed at the time.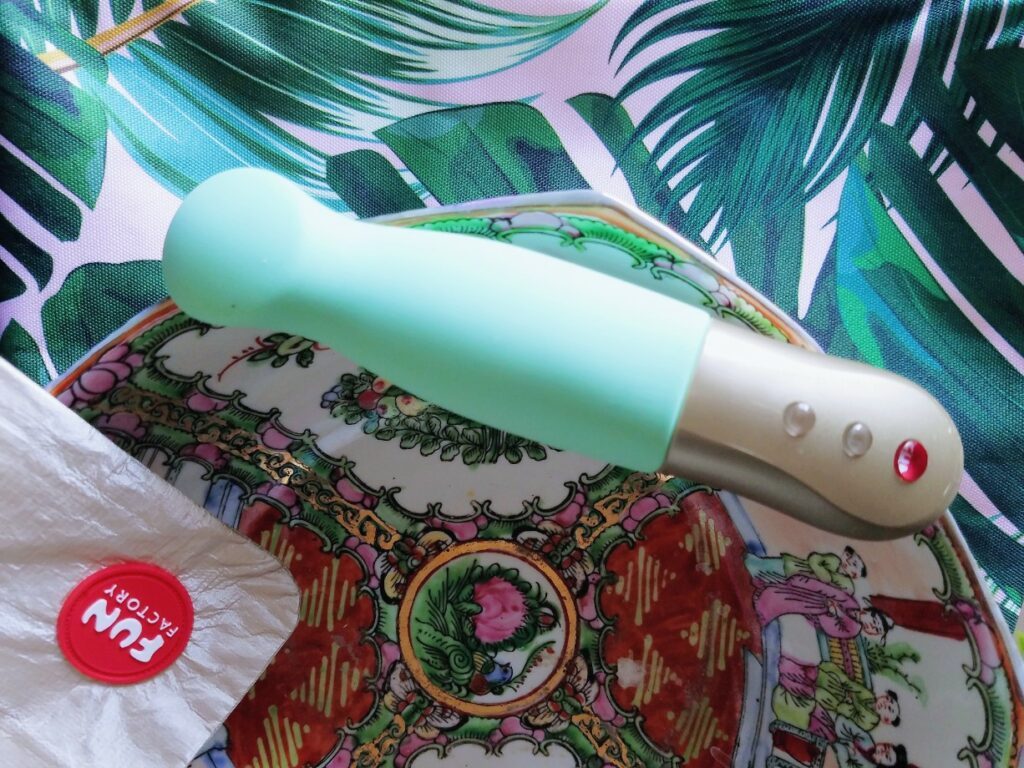 Where the Fun Factory SUNDAZE is EVEN BETTER than the Desire thruster
The Zalo Desire has six thrusting modes: three steady speeds — all mild pulsations compared to the Stronics — and three patterns. The Fun Factory SUNDAZE has similar settings AND MORE — again, it offers ELEVEN steady speeds and four settings.
In layman terms, you get those smaller movements AND full-on thrusting AND a more intuitive control panel. While the Zalo Desire is visually stunning, the Fun Factory SUNDAZE is undoubtedly a superior piece of machinery and worth every penny.
(I also like the people who run Fun Factory's USA HQ more. *Cough.*)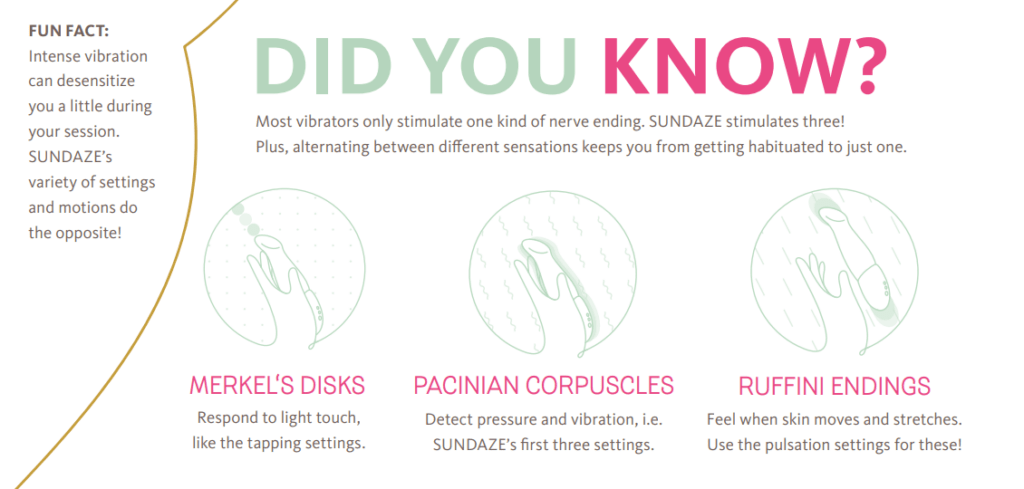 ---
My verdict on the Fun Factory SUNDAZE
Discretion, power, and convenience in a vibrator are just a few of my favorite things. Hardly any other toy tops the Fun Factory SUNDAZE's strength in such a small package.
I know plenty of you moved back in with your parents due to the pandemic, so discretion is a bigger deal than before. Many sex toy packages declare, "whisper-quiet," but Fun Factory is among the few that can actually back up that claim. There's just a slight rustling or thrumming — no high-pitched buzzing or dolphin noises here!
If anything, my muffled sighs and gasps would be louder than the Pulse Vibe itself.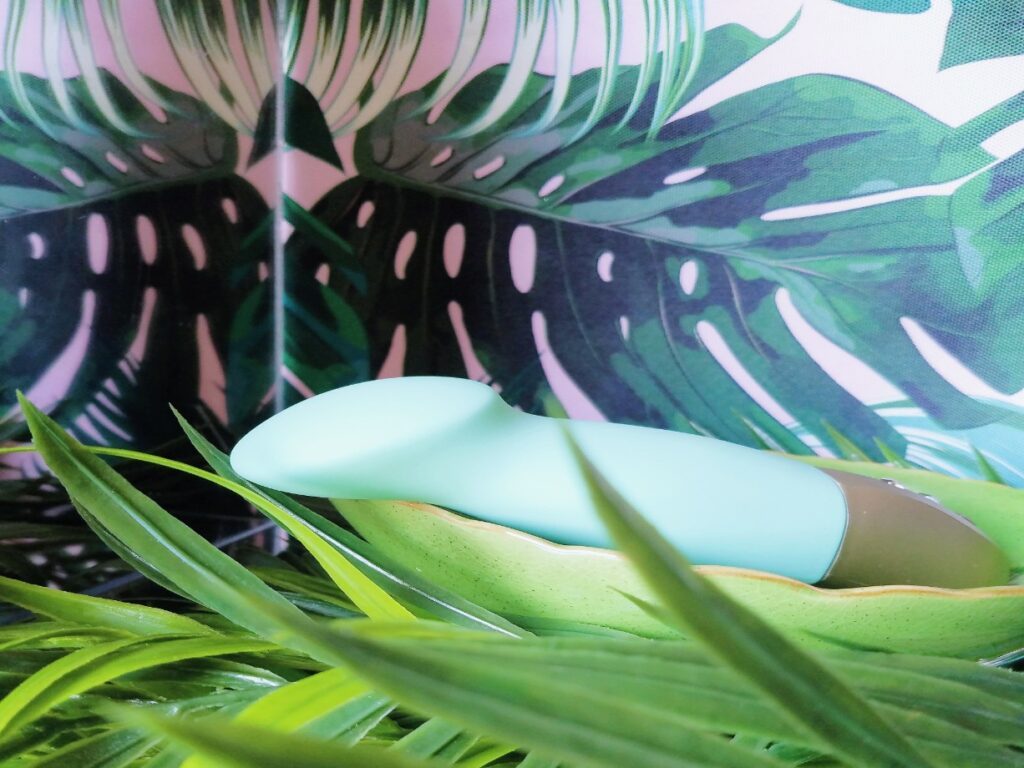 Imagine a truly lazy Sunday with effortless orgasms. A toy replicates a skilled partner's finger that just won't quit rubbing. You don't have to get up out of bed or even take your pants off. What a start to the day!
I'll say what I said about the We-Vibe Rave again here: I'm more excited about the Fun Factory SUNDAZE than the average person is about their entire life.
Get the Fun Factory SUNDAZE
It's available in fuchsia pink and pistachio green. Shop Fun Factory now.