Review: Cal Exotics Slay Thrust Me, Charm Me, and Arouse Me
One of these California Exotics Slay mini-vibes gave me 27 orgasms in one session — but the other two belong in the trash.
"I can't tell if the COVID vaccine is about to induce my period or if I'm just ungodly horny," I texted a friend and Tweeted. At the time, I had orgasmed 10 times with a clitoral vibrator and no penetration. By the time my friend responded, that count was up to 26.
The magic toy in question? The zingy AF California Exotics Slay Charm Me bullet. Though Cal Ex's vibrator motors are hit-and-miss overall, it's no secret that I'm a fan of their rechargeable bullets.
Their Marvelous Flicker tongue vibrator not only got me close to squirting but also gave a blogger friend orgasms so strong that she had an asthma attack. And the Marvelous Lover (also from the Cal Exotics Mini Marvels line) unexpectedly made me squirt on my boyfriend.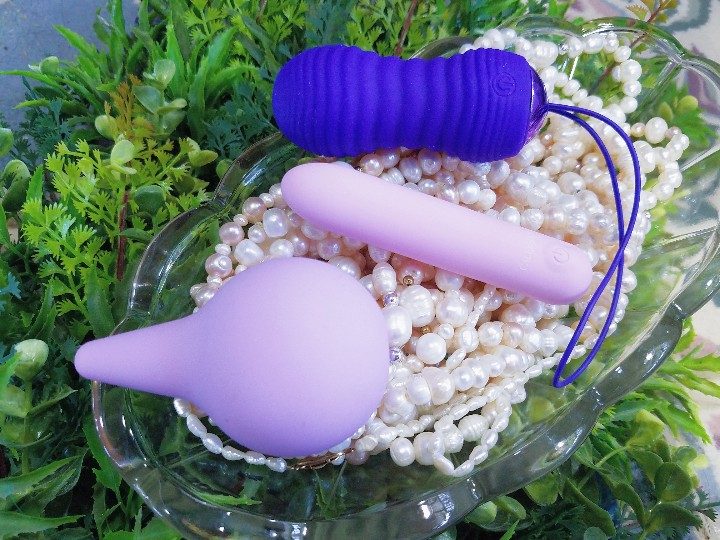 The other new Slay mini-vibes, though? Ehhhh… While the Slay Arouse Me had potential, I don't think its motor placement is ideal. And let's say I'll probably never use the Slay Thrust Me again after this review.
---
---
California Exotics Slay Charm Me rumbly bullet vibrator review
The Cal Exotics Slay Charm Me bullet is easily one of the best bullet vibrators under $40 I've ever tried.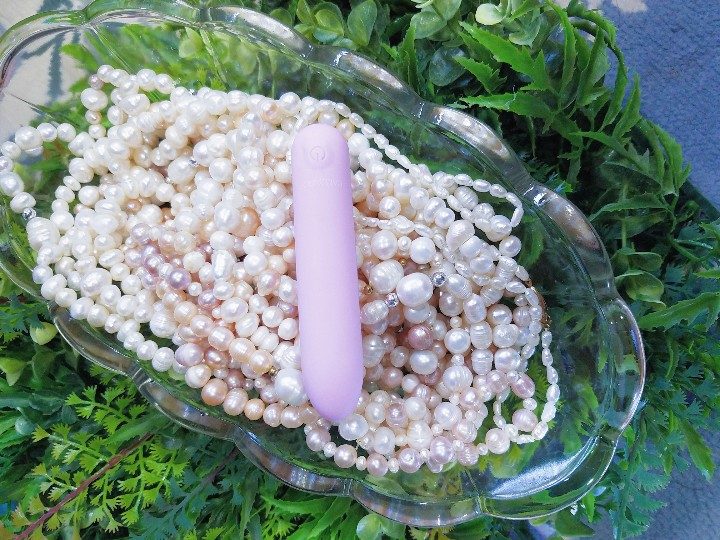 If there's nothing else to take away from this review, it's that the California Exotics Slay Charm Me packs a serious punch for its size and its price. The splash is real when you dip it in water. And it's no Tango or Amo or Digit, buuuuuut the Slay Charm Me could compete with most of the rumbly bullets I dissected last year.
Comparison to other affordable bullets
More specifically, the Slay Charm Me carries vibrations that are:
Versatile size for bullet cavities
At a mere 0.8″ across, though, the Cal Exotics Slay Charm Me is also more compact than most other cheap but powerful rechargeable vibrators.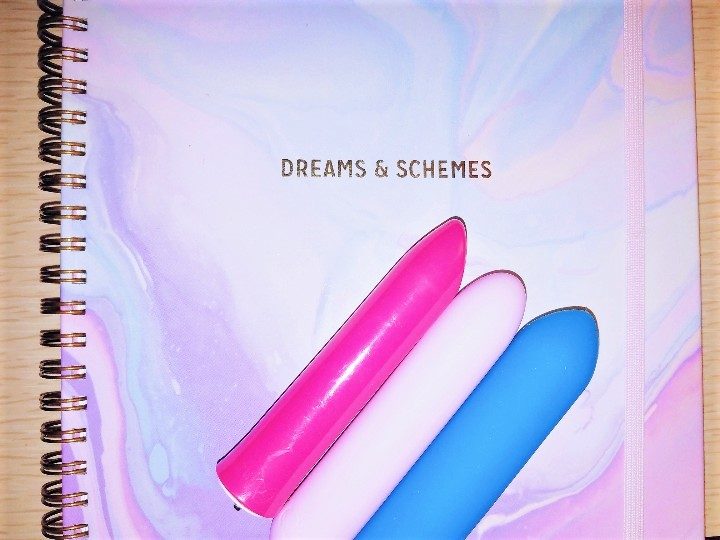 It's only a little fatter than the We-Vibe Tango and skinnier than the Je Joue bullets, making the Slay Charm Me a great candidate for slipping inside sleeves and dildos with bullet cavities. Just make sure to use ample water-based lube for the easiest time getting it in and out.
Controls and settings
What's more? The Slay Charm Me doesn't do anything weird with its controls and settings.
It doesn't start with the highest steady speed, then drop down to the lowest, then play patterns, unlike the Maia Jessi and VeDO Bam. It also doesn't have a gazillion rhythms, unlike the rechargeable FemmeFunn and NU Sensuelle bullets tend to. More options sound cool until you have to press a button 19 times to cycle through patterns and loop back to a lower steady speed.
Nope.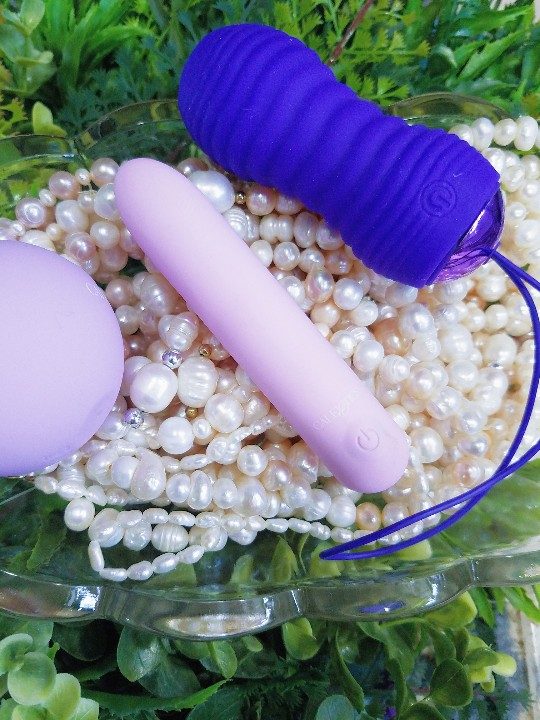 The Slay Charm Me is sleek and simple, with a one-button control for the 10 functions — 3 steady speeds and 7 patterns. Notably, two rhythms are fast and consistent, making it easy to maintain arousal and keep going. The others are useless unless you like edging. Overall, though, there's enough variety to cover all the bases.
Any downsides to the Cal Ex Slay Charm Me?
While the Charm Me bullet is a dream to use, it's not perfect. For one, it's only available in pink. It's also not for you if you:
Strongly dislike vibrations transferring to your hand — there is a liiiittle bit of that with the Charm Me
Need something low-pitched or especially rumbly — try the Je Joue bullets instead
Would prefer to have "increase" and "decrease" buttons — get the We-Vibe Tango or Hot Octopuss Amo
Want the most powerful bullet vibrator — try the Blush Exposed Nocturnal if you don't mind a little buzziness
Are super strapped for cash — the BMS Essential bullet is about half the price
How do I FEEL about it?
The California Exotics Slay Charm Me is yummy for long sessions where I have time to build up for extra explosive orgasms — hence so many consecutive multiples and the ability to make me squirt. It won't please everybody, but it's a good fit for those who enjoy a little bite to their bullets.
Personally, the orgasms I had with the Cal Exotics Slay Charm me were beyond worth the $39.99 price tag; it's delightful how versatile it is for the price.
---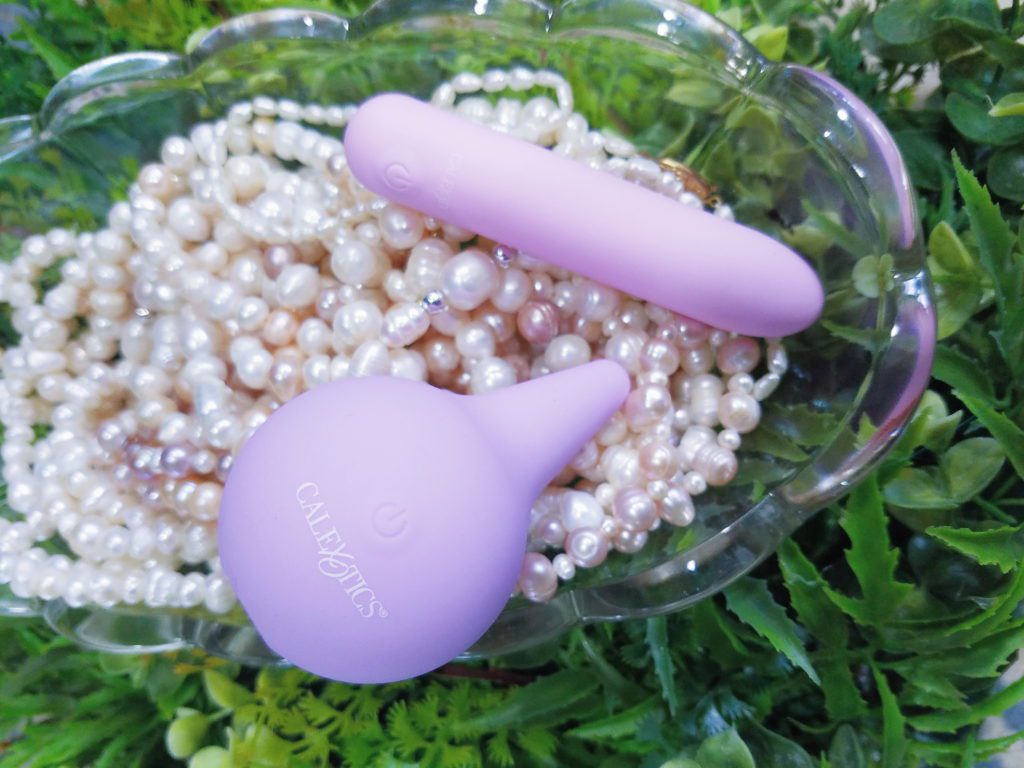 ---
Slay Arouse Me soft, pear-shaped vibrator review
I could summarize this section in three words: "unfortunate" and "had potential."
The Cal Ex Slay Arouse Me has a similar motor to the Charm Me, but the vibrations get lost in the broad bulb. There's no focus to the Slay Arouse Me.
I respect what the designers were going for:
The big, grippy ball is easy to hold on to and an arthritis-friendly shape.
There's some squish to the silicone.
Its tip is pointy, flutters a little, and focuses the sensation
However, I can tell that the peak isn't where the motor is focused. Again, it's in the bulb — the place where most people would grab it. And I wouldn't call tingly hands an accessible feature among vibrators.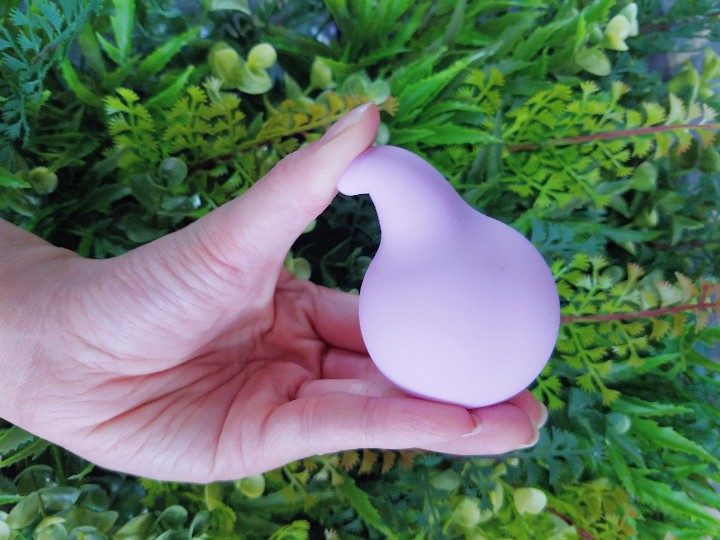 I also think California Exotics' claim of "ultra-soft™ dual-density silicone" on the Slay Arouse Me is misleading. It's soft, sure, but not nearly what you'd expect on a dual-density dildo. Don't expect to smoosh it around like mochi balls or a pug's face. If anything, the Slay Arouse Me's silicone is about as firm as Blush's smaller Avant dildos and Wellness dilators.
Know what you're getting yourself into with the Cal Exotics Slay Arouse Me: lots of vibration in your hand and very little on your genitals.
The Slay Arouse Me could be considered a stronger alternative to Iroha's cheaper pear-shaped vibrators, to its credit. However, your hands and hot spots would ultimately thank you for getting a Marvelous Flicker or Iroha Temari instead.
---
Slay Thrust Me thrusting wearable vibrator review
I left the worst for last.
Don't ask me what the best remote control panty vibrator is. There are a few decent luxury ones (namely the OhMiBod Esca 2 and Lovense Lush 3), but it's otherwise, the category is a bust.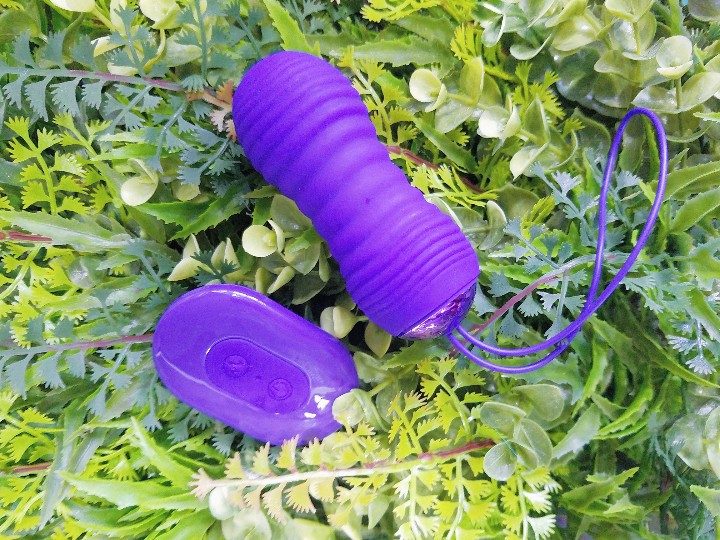 The Slay Thrust Me's thrusting mechanism looks impressive in videos, but that's about it. If I bought it with my own money, I'd probably use it more often, trying to convince myself to like it before admitting the defeat of a sunk cost.
While the bullet's accordion stretching and contracting feels like something, it doesn't do much for my pleasure. And the vibrations are too buzzy to be useful.
Because of the rounded bead and lack of tapering, my vagina sucks in the Slay Thrust Me. It locks in place past my pubic bone, too deep to do much for my G-spot but too shallow to put pressure on my cervix or A-spot in any meaningful way.
Inserting only half of the Thrust Me doesn't help, either, since that makes it stay in place while the outer part wags up and down.
It would be cool to try a self-thrusting pussy plug — one with a base that could anchor in place.
The only thing I like about the Slay Thrust Me? There's a remote control and a split charger for both that and the actual vibe. You don't need separate batteries or a phone app. (Lawdie knows I've had trouble with Bluetooth vibrator apps!)
Unfortunately, this self-thrusting bullet falls short in pretty much any other regard. My top remote control vibrator of choice is still the OhMiBod Esca 2, which is tapered enough to rest lower in my vaginal canal and deliver rumblier vibrations to more sensitive hot spots.
Maybe, just maybe, the Slay Thrust Me might be okay for those who like small thrusts and have a low-set cervix, but that's not me. I'm sticking to my Velvet Thruster.
---
Now, if you'll excuse me, I'll resume fucking myself with my Pris Toy Sentinel and a strong, compact bullet. The California Exotics Slay Charm Me fits the bill for blended orgasms and heart-eyes emojis galore.
---
10% off Betty's Toy Box discount code
Use code SUPER at checkout for 10% off regular-priced items storewide.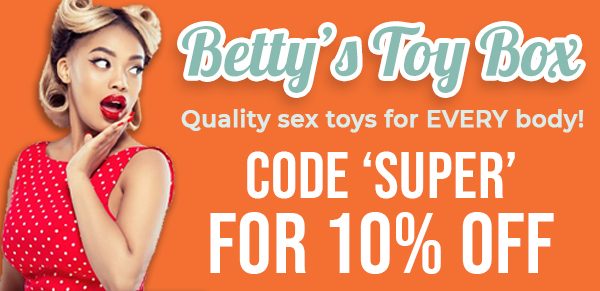 This post contains affiliate links, which bring me a commission at no extra cost to you when you buy through them. Thank you!