7 We-Vibe Tango X & Touch X super powerful vibrator upgrades!
We-Vibe's boldest and best bullet and external vibes, the Tango and Touch, are revamped and even better than before!
Meet the Tango X and Touch X.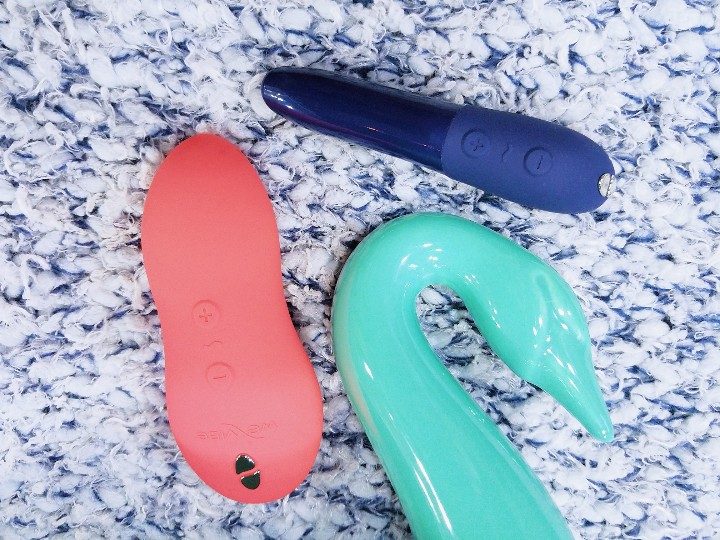 For more than ten years, the We-Vibe Tango was revered as one of the rumbliest clitoral vibrators on the market. Its sibling, the We-Vibe Touch, was slightly less powerful but boasted more versatility in its shape.
Over the years, other bullets have popped up, but they've yet to dethrone the Tango:
The Hot Octopuss Amo was my personal favorite of the We-Vibe Tango alternatives due to its speed range and three-button interface. I could turn its intensity up and down as needed, like decreasing stimulation when I'm super sensitive after orgasm. The result: longer, stronger, more numerous orgasms back-to-back.
While the Tango reigned supreme in rumbly ricocheting power, the Hot Octopuss Amo was an all-around better bullet for most users — until the new We-Vibe Tango X and Touch X arrived on the scene.
---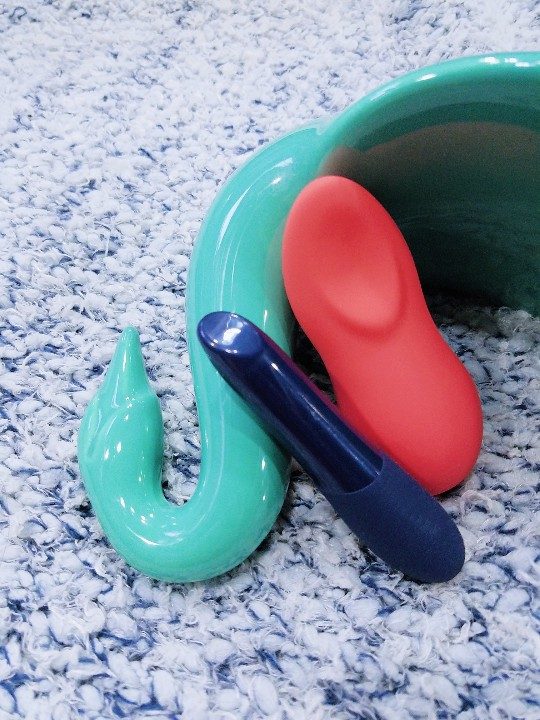 What's new with the We-Vibe Tango X and Touch X?
Some of these upgrades may seem subtle, but together, they make a big difference over the original models.
1

Rumblier vibrations

Let's start with the one most of y'all care about: the We-Vibe Tango X and Touch X are more rumblier than their predecessors. Whereas We-Vibe's classic clitoral toys used sinusoidal vibrations, the new models feature a lower-pitched, fluttery quality. Think of the difference between a cat purring vs. a mosquito.

In other words, the We-Vibe Touch X and Tango X's type of power is far more refined and less irritating. You can still turn them way up if you wish, but you may not need to. The motors have more weight to them, providing deeper stimulation, reverberating through more of the internal clitoris.

Subjectively, I'd say the old Tango's highest speed is comparable about halfway through the Tango X's intensities.

Note: the Tango is rumblier but not as powerful as the Exposed Nocturnal, so consider that one if you don't mind buzziness.
2 & 3

A "decrease speed" button and improved speed range!

The Tango X has twice as many steady speeds as the previous We-Vibe Tango. Whether you're in the mood for light clitoral flitting or something to bully your junk, the We-Vibe Tango X's 8 speeds can give you that. And again, you can tone the intensity up or down as you phase through different levels of arousal.

It used to be that I'd foremost recommend the Hot Octopuss Amo to those who care control — and I'd still suggest that if they're on a budget. But if they want the crème de la crème of powerful bullet vibrators, the Tango X now has the same features, more power, and doesn't cost much more. It's 100% worth considering.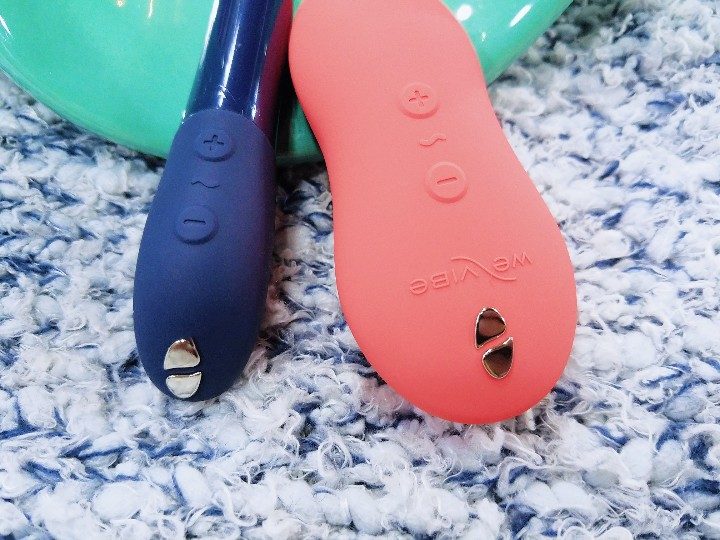 4

Patterns are now quarantined

Speaking of speed settings, one of the many quibbles about the original We-Vibe Tango was that you only got four steady vibration intensities and four patterns. Don't get me wrong — I think there's a right way to do fun thrumming rhythms, but only one of the original We-Vibe Tango's patterns were worth a damn.

And to turn the speed down, you'd have to click one button to cycle through aaaaalll of the higher speeds and pesky patterns first.

Nowadays, you can pretend they don't exist, if you want. One button turns the speed up, one turns it down, and one cycles through the rhythms.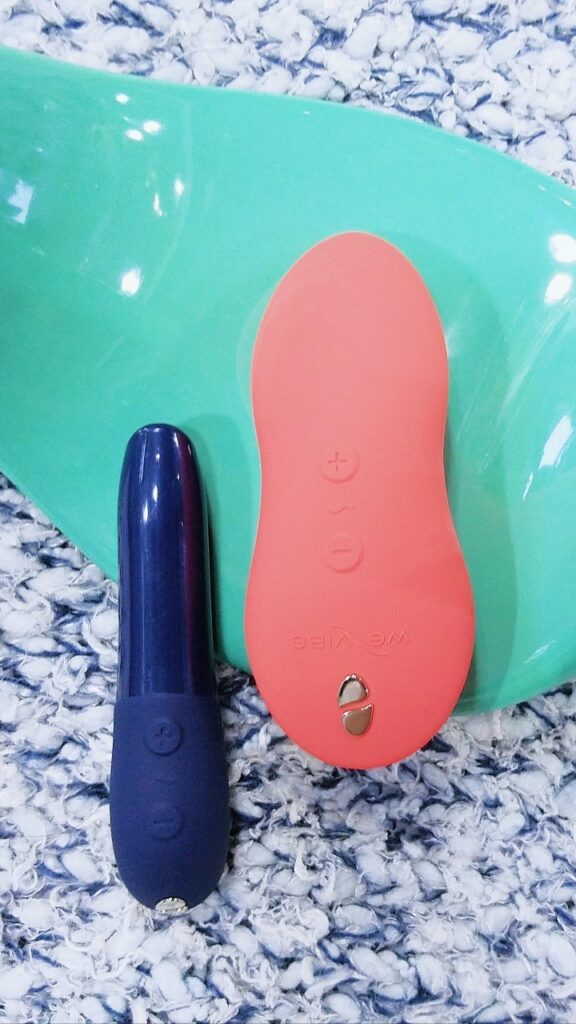 5

Wider silicone handle for easy grip

This update is specific to the We-Vibe Tango X. It's not one I notice much, but users who struggle to grip small objects will appreciate it.
---
Edit: Since multiple readers asked, I just wanted to clarify what the new design means for insertion in a bullet cavity. Rest assured, the We-Vibe Tango X is still slim enough to go in, say, the LuzArte Jollet and stay put!
The classic Jollet is 100% fine with the Tango X. However, you may cover up the top button a little bit with the extended wand-and-harness-compatible Jollet. That's the only downside, and it doesn't get in the way of use much for me. Also, it sticks out a little at the end, but then again, so would the original Tango.
Your mileage may vary, depending on the toy in question. As a general rule of thumb, if a bullet cavity is 2.75″ or shorter — the distance between the tip of the Tango X and the center of the top button — it should be fine to use the Tango X inside it.
Many vibrating dildos, like the Tantus Tsunami and Cute Little Fuckers Trinity, tend to have short bullet cavities to accommodate smaller mini-vibes.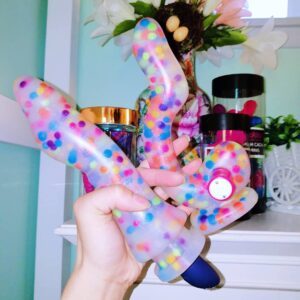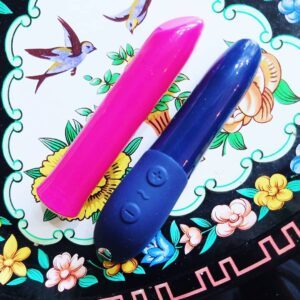 ---
6

The chargers now match the other, newer We-Vibe stuff

I love when a company consolidates its charging connectors. It's easily recognizable, I don't have to label all of them, and if I'm decluttering, I can keep just one or two and discard the rest.

Plus, We-Vibe's older magnetic chargers had a history of being fiddly and sometimes accidentally disconnecting. The newer ones are impressively strong and stable.
7

Less "girly" colors

Finally, I have some great news for those who missed the (now-discontinued) We-Vibe Salsa's fire engine hue. The We-Vibe Tango X comes in midnight blue and cherry red! No more sad purple here. As for the We-Vibe Touch X, they've swapped out the eggplant for coral orange and a rich green velvet swatch.
---
Should you get a We-Vibe Tango X, Touch X, or something else entirely?
While the We-Vibe Tango X and Touch X's motors don't differ much, some users may prefer one shape over the other. Here's a quick summary of each one's ideal audience:
We-Vibe Touch X
Enjoys the slight drag of matte silicone
Wants something slim that easily fits between bodies during ventro-ventro sex positions (missionary, cowgirl)
Likes options for stimulation over a relatively broad area
Overall, I prefer the Tango X for solo use since its power is more easily transmitted through the naked hard plastic shell. If I'm grinding against a partner, though, I may reach for the more maneuverable We-Vibe Touch X. I also think you get more bang for your buck with the Tango X.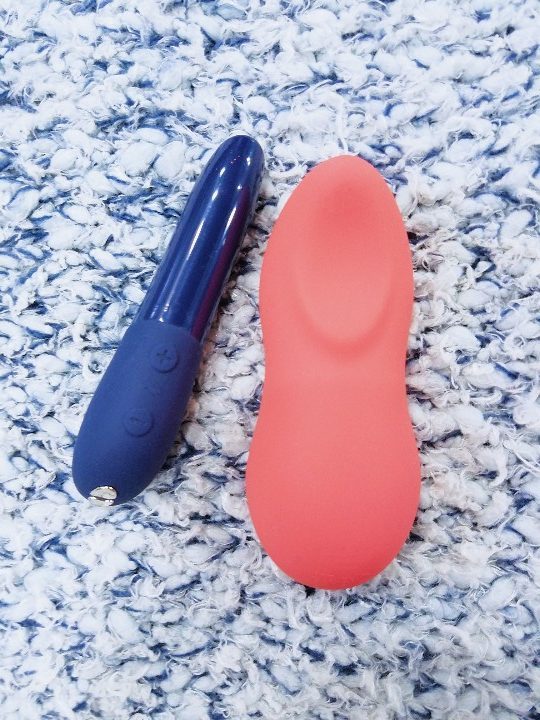 What's more, We-Vibe is offering a steep discount on their old We-Vibe Tango — it's now under $60! I personally think it's worth shelling out a bit more for the new features since I'm pickier about my vibrator buttons. However, if it's the rumble you're after, don't miss this chance.
My verdict on the We-Vibe Tango X and Touch X
There's no such thing as a perfect sex toy for everyone, but the We-Vibe clitoral vibrator models keep moving closer to the ideal. With the new Tango X, We-Vibe has added a new quirk but also practically obliterated the glaring design flaws of the original Tango.
Whatever they've been discussing at WOW Tech HQ, they're keeping up with the times and continuously improving their products. We-Vibe listens to consumer feedback to bring us something even more beautiful every time — epitomizing what a sex toy manufacturer should do.
Shop the We-Vibe Tango X and Touch X powerful compact clitoral vibrators at SheVibe!