Review: BMS Leaf+ Bloom & Cal Exotics Marvelous Lover
Time flies when you're reviewing sex toys.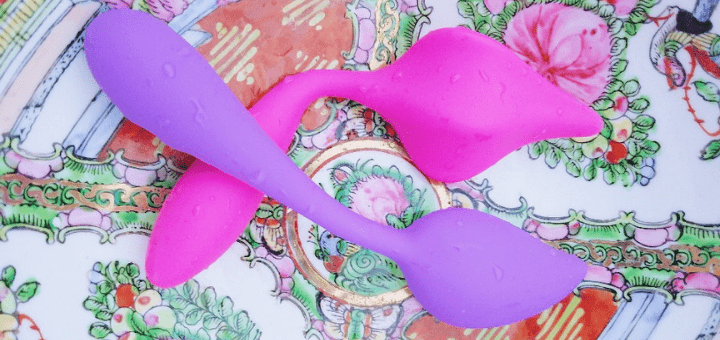 When I started my collection, rechargeable silicone vibrators were very much in a luxury league. In 2014, LELO and L'Amourose still stood as the industry's darlings, and the Leaf+ line by BMS Factory had just won an innovation award for the best new brand.
Rechargeable, eco-friendly, and equipped with Powerbullet® technology.
It sounded delicious, considering that BMS Factory also now makes the Pillow Talk Sassy, the best G-spot vibrator under $50, and the rumbly AF Swan Wand.
I expected a lot from the Leaf+ Bloom vibrator, but I should have taken it with a grain of salt. What was considered a luxury vibrator back then is very different from now. It's not hard to find a rumbly vibrator at a decent nowadays.
As such, I also put the Leaf+ Bloom to the test against a budget vibrator that looks superficially similar: the $47 Cal Exotics Marvelous Lover.
Both toys look like modified leaves, with a pointed tip and THICC stem for insertion, if the user wishes.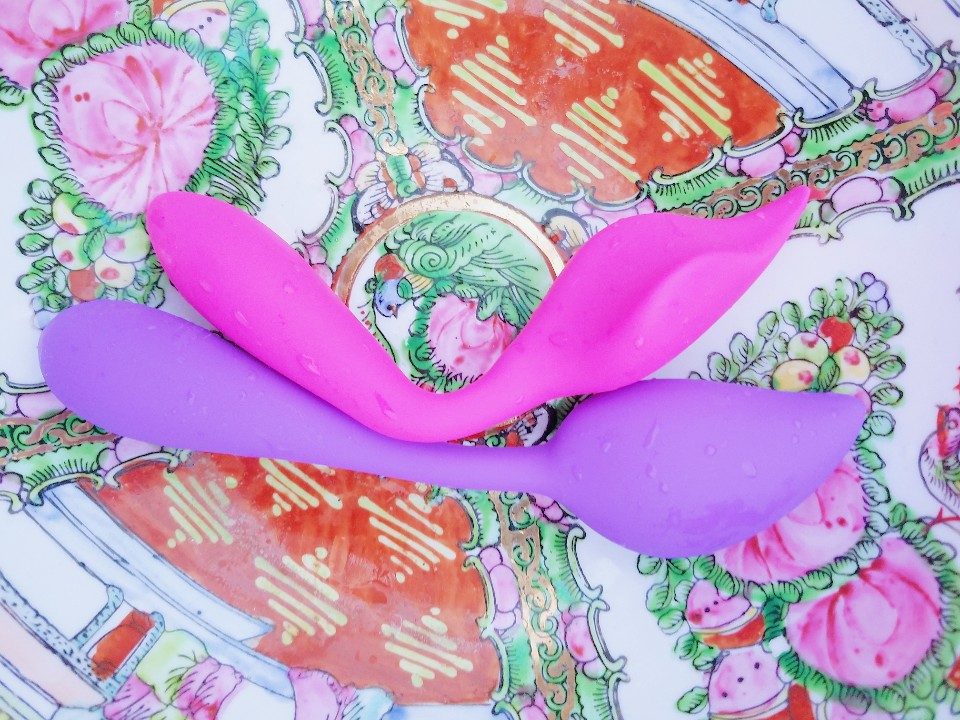 ---
In this Marvelous Lover & Leaf+ Bloom review
---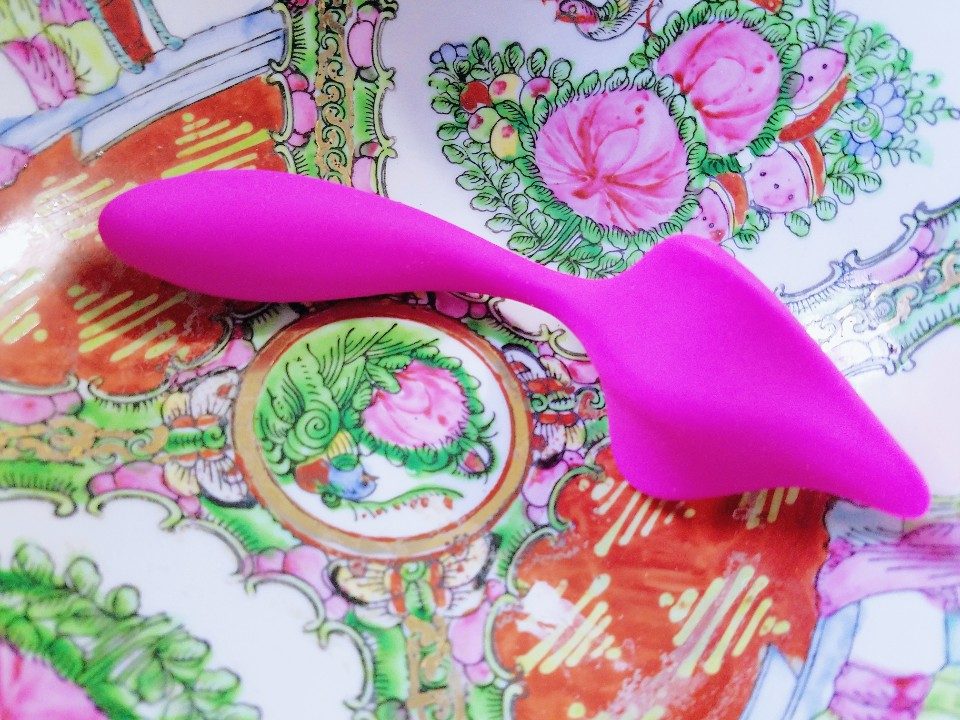 Cal Exotics Marvelous Lover vibrator review
Please don't underestimate the Marvelous Lover for its hot pink hue; it's what's inside that counts.
My past experience with the Mini Marvels line
I recommended its sibling, the Marvelous Flicker, to another reviewer — and she infamously had an asthma attack because of the great orgasms. (She had her inhaler next to her, so it's fine.)
I've also compared the California Exotics Mini Marvels' vibration quality to the luxurious Dame Pom's. In nice terms, it's moderate power with a slight flutter. The brutally honest may call it "the weak side of rumbly."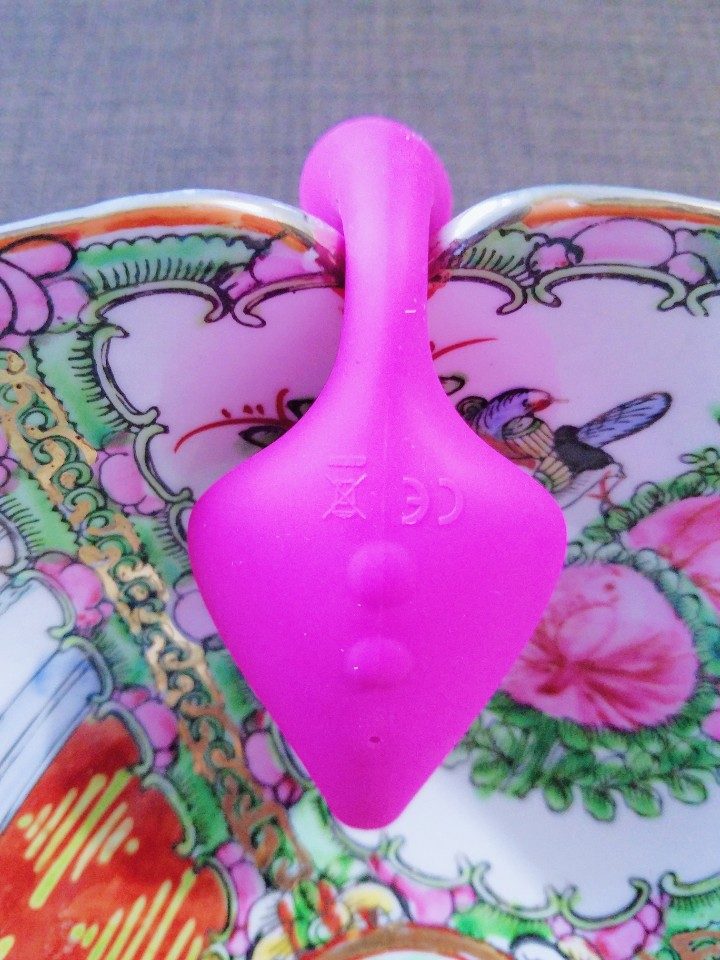 There are some trade-offs in quality — only three steady speeds and one button to cycle through them — but you get similar power for a way lower price.
Powerful and induces squirting from clitoral stimulation alone?
The Cal Exotics Marvelous Lover is one of the few toys that have ever made me squirt. For female ejaculation to happen for me, the most important factor is pinpoint clitoral vibration. And while the Marvelous Flicker brought me to the edge, the Marvelous Lover actually pushed me over, thanks to its more focused shape.
When I tweeted about my squirting experience, the responses seemed focused on the "without penetration" part.
But that's not what shocked me — it was that a sub-$50 bullet that did it. For context, the only toys that had done that before were the Fun Factory Volta, Velvet Thruster, and Eroscillator — all expensive and luxury-priced toys.
And it's not even that it was especially powerful or rumbly. It's good — it has zing — but it's no Hot Octopuss Amo.
The ejaculation caught me off-guard because of the Cal Exotics Marvelous Lover's moderate power. It's strong, and I come easily with it, but I can continue stimulation after orgasm without feeling overwhelmed. I relax instead of continuously clamping down my pelvic floor, giving the squirt a chance to come out.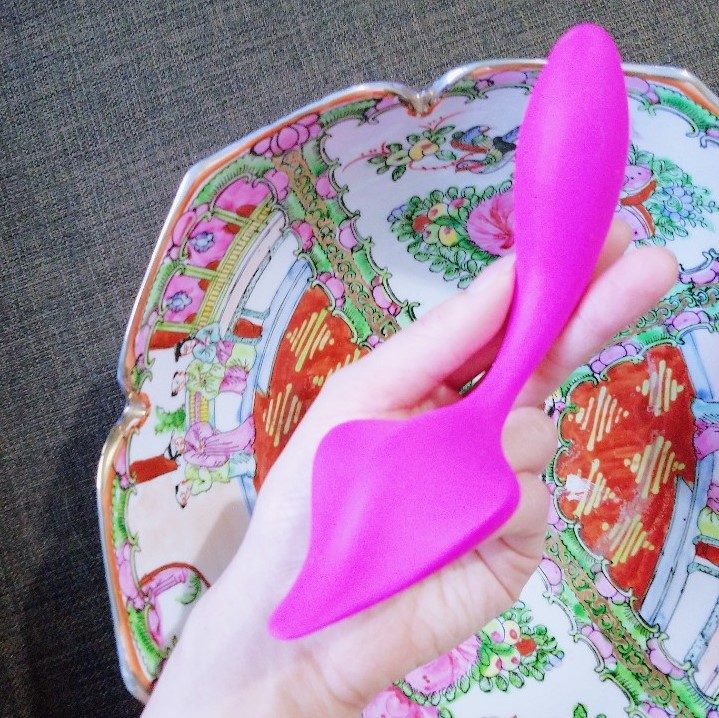 How does the rest of the Marvelous Lover feel?
If you're wondering why I'm focused on the bullet portion and not the actual leaf part, it's because the latter has no motor. I expected something that could be bent into a We-Vibe-esque "couples" toy, but the external portion only gets residual vibration from the inner motor.
Bummer. Its posable neck's metal wire gave it such potential for versatility.
The Marvelous Lover's outer part was like a mini Clandestine Mimic+, clearly contoured to fit between the labia for clitoral grinding. The motor configuration seemed kind of backward to me. From my understanding, more people care about external vibration than internal.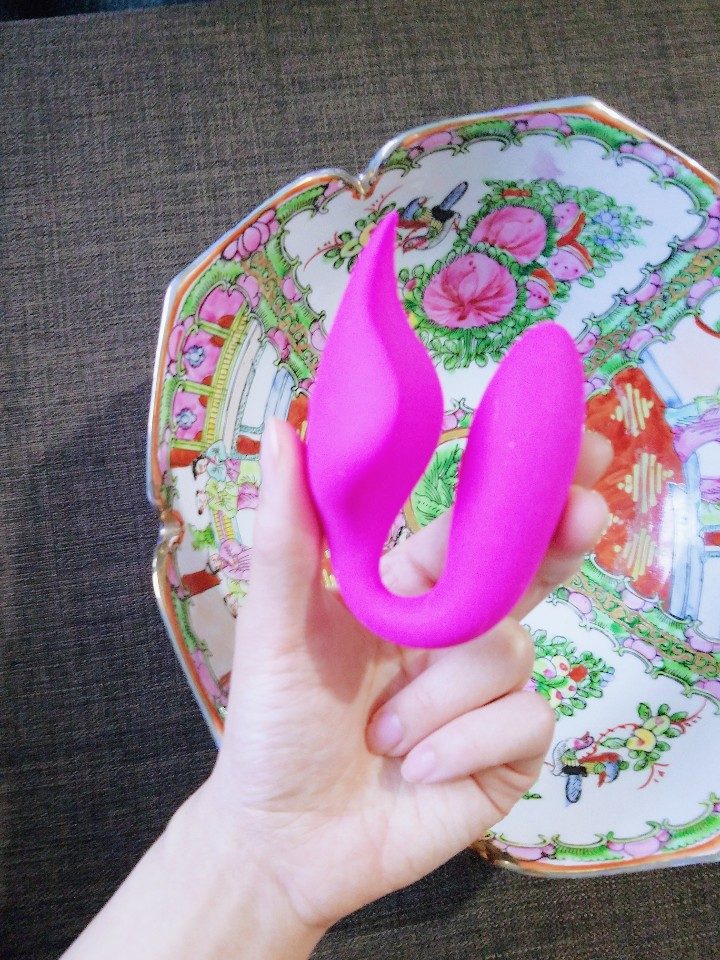 So what can you do with the Cal Exotics Marvelous Lover's pliable core?
You can still wear or thrust it internally, of course, as a vaginal bullet or slender butt plug the size of a finger. It still makes a great toy for vulvar grinding and double penetration with some careful positioning, especially if you can get the internal prong in the right position for your G-spot.
I'd say it's best for someone with a short (less than 1.5″) clit-vag gap, like myself.
Marvelous Lover vibrator measurements
7″ total length
4.5″ insertable length
1″ diameter (insertable end)
2.25″ diameter x 1″ thick (leaf end)
My verdict on California Exotics Marvelous Lover
Overall, the Cal Exotics Marvelous Lover is a versatile budget toy for those who want a petite insertable with decent vibrations. It's by no means specialized in anything it does but will give you plenty of options for exploration, from a classic bullet to butt plugging to double penetration warm-up with a partner.
Other budget-friendly picks
Check out my revised list of affordable sex toys! It's sorted by category and type of stimulation so that you can find the right toy for your preferences.
The Marvelous Lover is more for those who have no idea where to start and want to cast a wide net. I'm impressed, even though it wasn't quite what I expected.
---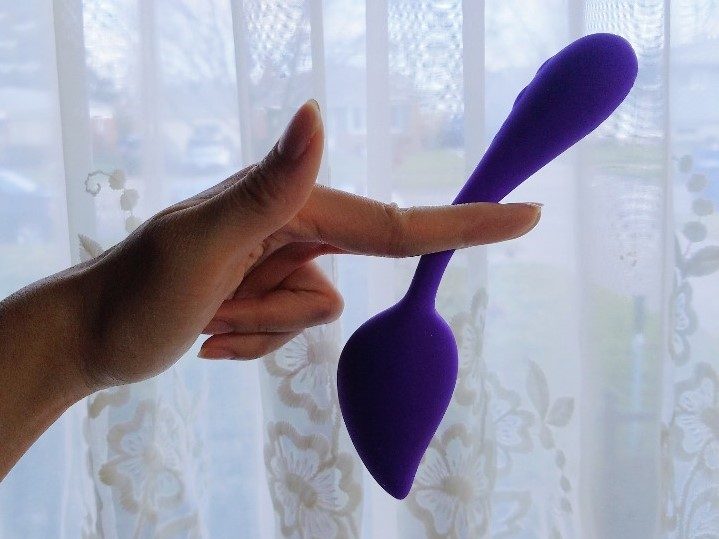 BMS Factory Leaf+ Bloom rechargeable vibrator review
Meanwhile, the BMS Factory Leaf+ Bloom fell far short of my expectations. The actual leaf-shaped portion is about par with LELO, which was good in 2013, but we now have better options. The Swan Wand and Pillow Talk Sassy are both rumbly. The Leaf+ line? Meh.
Also, unlike the Marvelous Lover, the Leaf+ Bloom's neck doesn't maintain its curve when bent — the core is all silicone.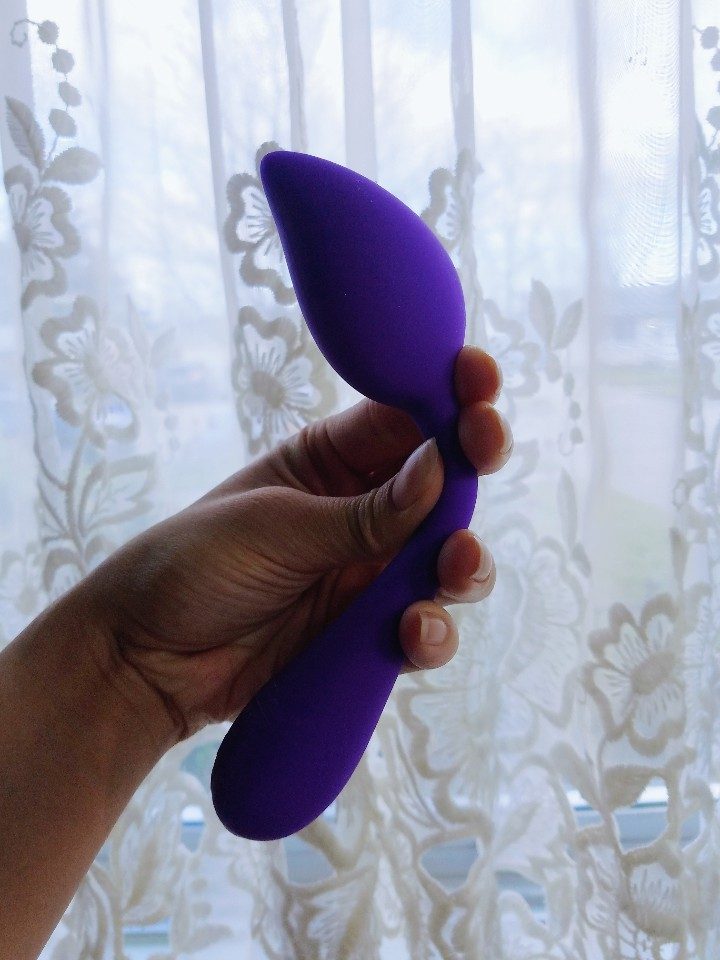 Leaf+ Bloom vibration quality
It's powerful but on the border between rumbly and buzzy. I found the Leaf+ Bloom's vibration quality hard to work with because it was — somehow — too much but not enough at the same time. I needed deeper stimulation, but the high-frequency buzz was pinchy and irritating at times, leaving me in the No Man's Land of the pre-orgasm plateau.
The motor on the thin end is even worse. It's only a little more powerful than the buzzy AF VeDO Bam Mini, and I can't imagine myself going out of my way to use it. The two sides have independently controlled motors, but I expected more rumble, more power, more speeds, more everything. For $55, it may have been acceptable, but I can't recommend it for $79.
Other toys I'd recommend
You might as well get a Pillow Talk Sassy or Racy or Flirty or literally anything else in BMS Factory's newer, more affordable vibrator lines.
As an insertable, the Leaf+ Bloom gets the job done, but I'd rather get something a bit firmer or more filling, like the Pipedream Icicles No. 69 or 70 or Uberrime Praesto.
---
My verdict on the Leaf+ Bloom dual motor vibrator vs. Cal Exotics Marvelous Lover
Between the two vibes in this review, my top pick would be the Marvelous Lover. In case the puddle on my boyfriend's chest didn't speak for itself, let's recap.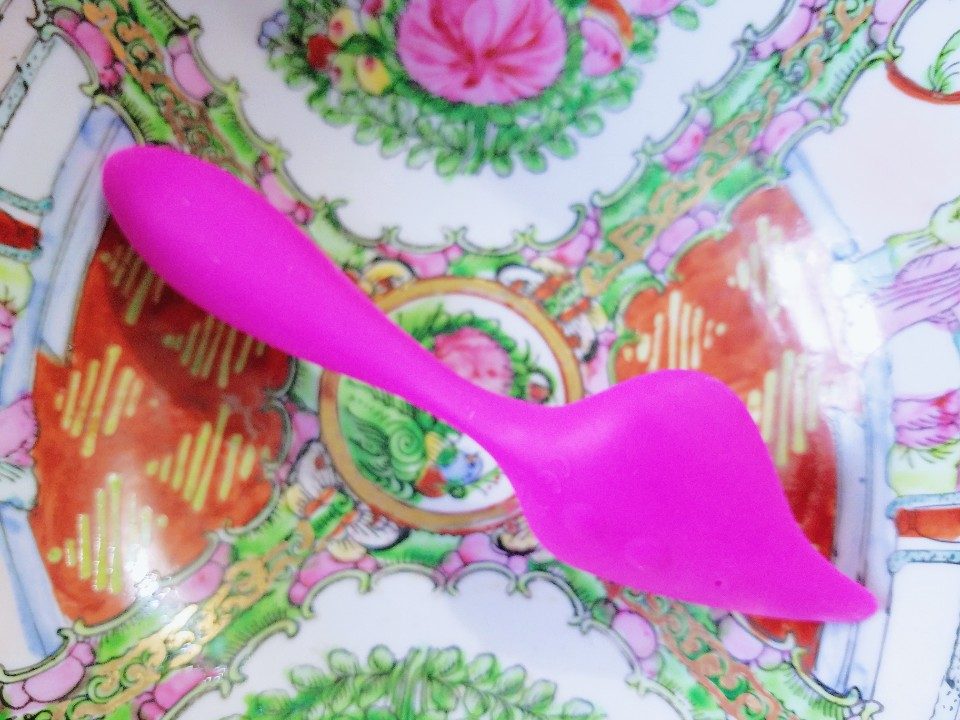 The Cal Exotics Marvelous Lover is versatile, insertable, wearable, butt-safe, grindable, and it made me squirt. And the price? $47 at SheVibe. That's hard to beat for everything you get.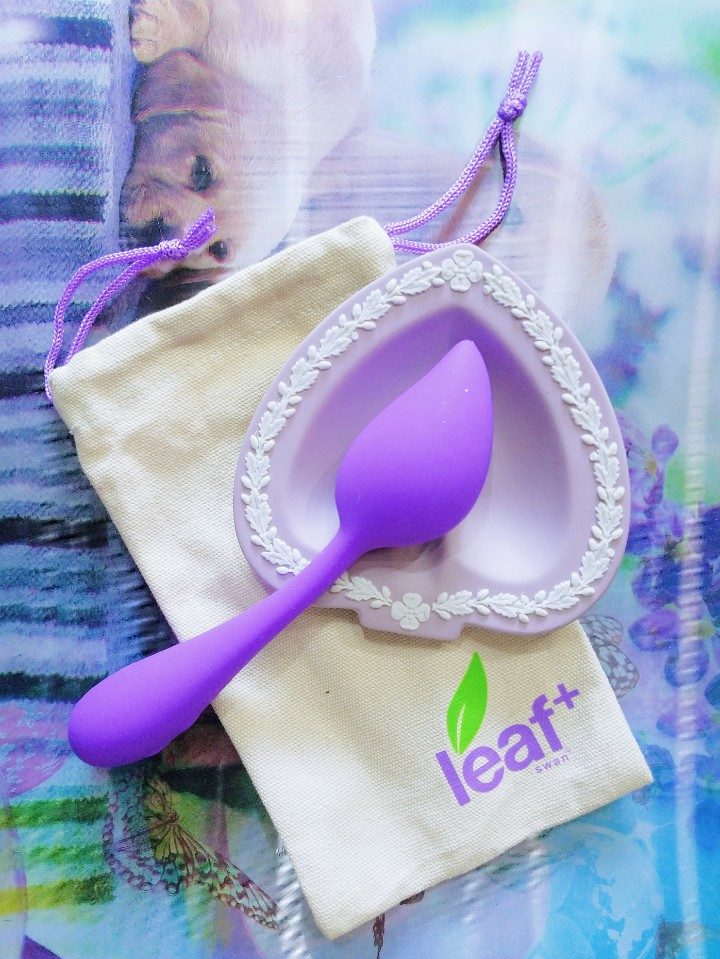 The Leaf+ Bloom, in contrast, is decent, but I would have been disappointed to spend nearly $80 on it. The vibrations don't jive well with my body.
I prefer something lower-pitched so that I wouldn't constantly away or brace myself in irritation from the vibration.
It's cool for 2013 standards but didn't stand the test of time as the full-on Swan Wand Classic did. Let bygones be bygones.
---
Where to get the Leaf+ Bloom and Cal Exotics Marvelous Lover
You can find the Leaf+ Bloom at Betty's Toy Box. Use code SUPER for 10% off your entire order.
For a Cal Exotics Marvelous Lover, your best bet is SheVibe!