3 bullets under $35: Maia Jessi, Pillow Talk Racy, Blush Revive Luscious mini-reviews
Bullet vibrators are classics in many sex toy collections, with a fantastic fun-to-size ratio.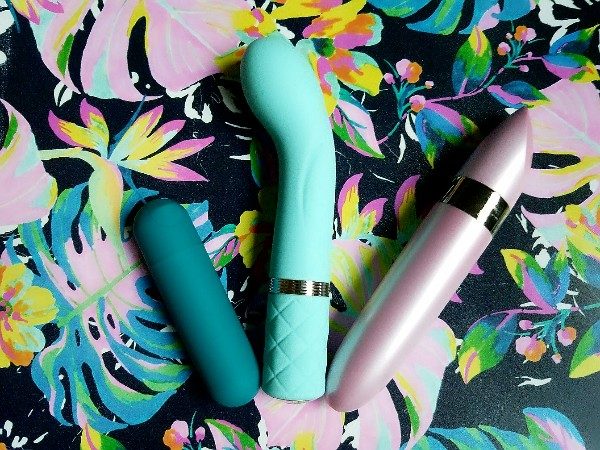 There are so many to choose from that it can be overwhelming, especially for beginners, so I'm grouping these three affordable bullets into one review.
---
1

Maia Toys Jessi
The most bang for your buck
I am over the moon. Of the three bullets, the Maia Toys Jessi is the most rumbly, and affordable, and petite. It comes close in power to the Marvelous Flicker, the vibrator that infamously gave Dizzy Girl orgasms so good she had an asthma attack.
Talk about taking one's breath away. It also costs $5 less than the VeDO Bam Mini and is astronomically more rumbly.
And if you want a no-frills bullet, the Maia Jessi comes close to the fancier and far more expensive FemmeFunn Bougie Bullet. My review for the Bougie Bullet is admittedly too gentle and too swayed by its good looks.
Brilliant, unique hues
The Maia Toys Jessi is also pleasing to the eyes. Honestly, I accepted this bullet from Peepshow Toys mostly because it comes in gorgeous, less conventional colors, like emerald-green, teal, and an indigo purple.
Update: The Maia Jessi is also available in CUTE AF 420-inspired designs!
I was not expecting its power to blow me away in use, but here we are.
Do I have anything negative to say?
The Jessi bullet has two downsides. One is that it starts at the top speed, decreases through the slower two steady settings, and then cycles through the 7 patterns as you press the button. Some people would find this control a deal-breaker. The other is that, when it's toward the end of its battery life, the speed does drop a little.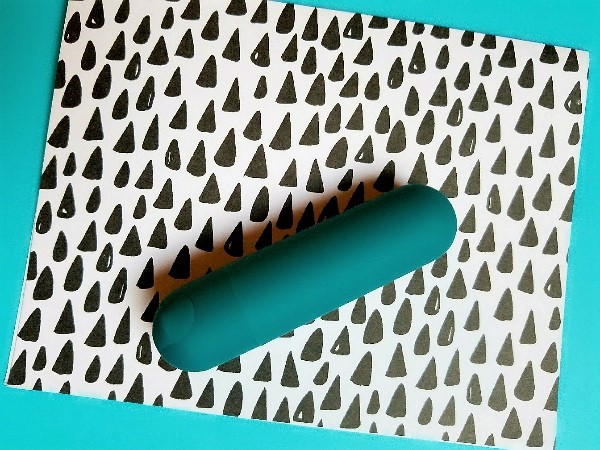 Otherwise, the Maia Toys Jessi is probably the best $20-or-less vibrator I've ever tried. It's a welcome upgrade to the typical bullets with separate batteries. My boyfriend has probably lost count of how many times I whispered to him, "THIS BULLET IS ONLY $20!" I'm happy to recommend the Maia Jessi bullet to almost anyone wanting a discreet bullet on a budget.
Oh, and if you use coupon code SUPERSMASHCACHE at Peepshow Toys, you can get the Maia Jessi for $18. EIGHTEEN DOLLARS. For a silicone-coated bullet. From a reputable retailer. EIGHTEEN DOLLARS.
Update: The Maia Jessi's arch-rival would be the BMS Essential Bullet, which costs only a dollar more. It starts a bit stronger than the We-Vibe Tango's first setting. And its speed increases when you press the button, and it comes with a travel case.
---
2

BMS Factory Pillow Talk Racy
Biggest speed range
The Maia Jessi is the most rumbly of the three, but the Pillow Talk Racy is stronger at its fastest setting.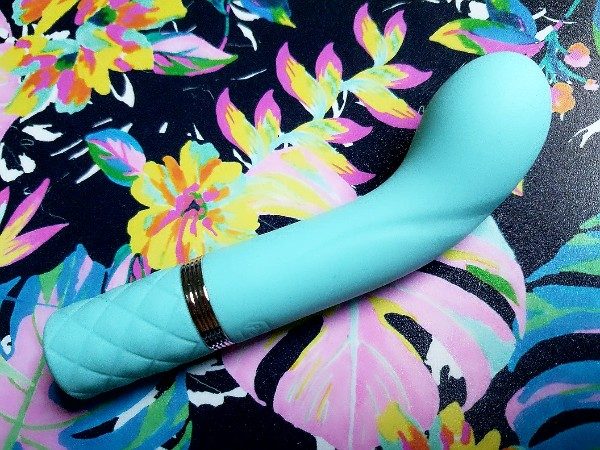 Just it's a buzzier kind of strength. And it offers more speeds— instead of three discrete steady vibration settings and 7 patterns, the Racy has a continuous range of speeds and 0 patterns. For some users, that's the perfect number.
A hybrid between the Pillow Talk Flirty and Sassy
The Pillow Talk Racy is the size of the Pillow Talk Flirty bullet, and essentially a miniature Pillow Talk Sassy. My first impression was, "Oh my gosh! It's so cute!"
This bullet can stimulate my G-spot okay for such a petite vibe, but it's not easy when the neck is so flexible. I would be more eager to recommend it if it were rigid, which would also make it easier to place pressure on my clitoris. And the Pillow Talk Racy has enough power for me to have a prolonged orgasm. But for solo use, I'd prefer to use my Pillow Talk Sassy because it's not as bendy.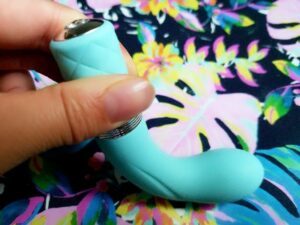 A plus to the Pillow Talk Racy is that this petite vibrator's curve can nestle between you and a partner during missionary intercourse.
Other quirks of the Pillow Talk Racy
The control is especially annoying, but not for the reason you think. I don't mind BMS Factory's press-and-hold technology. But when a vibrator relies on one button, you'd think they'd make it easier to press. It's stiffer than the Sassy's button, only exacerbated by the travel lock turning on automatically after a period of inactive use.
To undo the travel lock, you have to press the button three times, then push again to turn the vibrations on. I'm irrationally peeved about this because I don't know exactly how long the timer goes before the travel lock turns on. And when masturbating, every little inconvenience adds up.
Other BMS Factory vibrators to consider
If you want more rumble in a bullet, try the BMS Mini Swan Rose mini-vibe. Its motor purrs with more refined vibrations and a deeper timbre.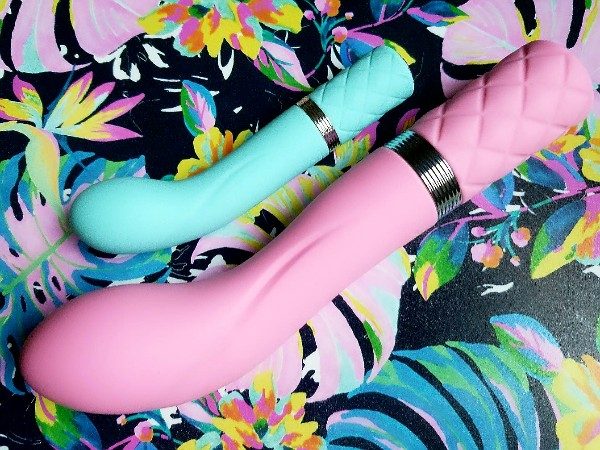 If you're deciding between a Pillow Talk Racy and Pillow Talk Sassy, then HECK YES, I'd steer you towards the Sassy. It's more rumbly than the Racy, more filling against the G-spot, and easier to aim, for a mere $8 more than the Racy. At the time, I used the Pillow Talk Sassy the most often out of all the cordless vibrators I had.
---
3

Revive Luscious by Blush Novelties
Most discreet in a makeup bag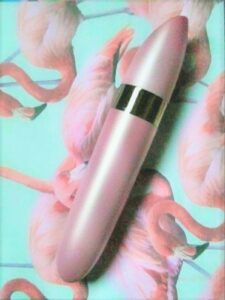 The Blush Novelties Revive Luscious resembles a mascara tube. It's a basic, no-frills bullet vibrator that's more pinpoint than the others on this list and uses a separate AA battery.
I'd say it's almost as rumbly as the Gaia Eco but about 70% of the power— a moderate hum that's usually (not always) enough to get the job done for me. Both vibrators use a dial control to increase the speed. It's as old-school as a vibrator can get.
I recommend you purchase a Gaia Eco for $10 instead, unless you're looking for something more compact. The Revive Luscious isn't shabby for $20 but not surprisingly good either. That's the hardest kind of review to write.
---
Other affordable and rumbly bullet vibrators to check out
These mini-vibrators below cost more than $35 but under $50. I think the investment is money well spent for higher quality vibrations!
BMS Mini Swan Rose – super rumbly and the closest sub-$50 alternative to the We-Vibe Tango
Hot Octopuss Amo – only a little less rumbly, but has options for pinpoint stimulation and a 3-button control panel
What makes a bullet rumbly? – I dissected other bullet vibrators to show you what's inside that counts!
---
Thank you to Peepshow Toys and Blush Novelties for sending me these products to review! I use affiliate links throughout this post. When you buy via my links, I earn a commission at no extra cost to you. It helps keep my website up and running!