iobatoys OhMyG "Super Silent" G-spot massager review
Imagine you're masturbating and you're about to orgasm. At exactly the critical moment, the sound of a dolphin (or maybe angry squirrel) squeaks from your hole.
Your dog downstairs hears it and has a barking fit at the mysterious noise.
I don't know about you, but I'd find that jarring.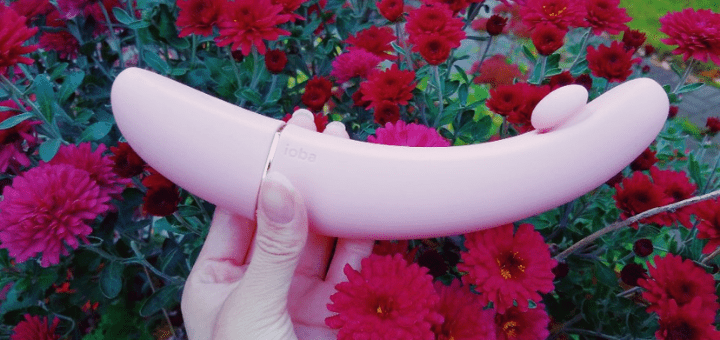 At least, I would have been startled if I had no idea what to expect. The iobatoys OhMyG has some well-documented issues, both with the product itself and the marketing. We're going to have a field day with that.
---
In this iobatoys OhmyG review:
---
My first impressions of the iobatoys OhMyG's marketing
---
Situations like this make me question the authenticity of Instagram influencers smiling with the OhMyG, posing with it like a phone.
How much did they get paid to laud the iobatoys OhMyG? How many knowingly lied about it?
How many of their followers bought the OhMyG under the assumption that it was as quiet as the makers claimed and were disappointed they dropped $159 on it?
I'm certain the number isn't zero.
Or worse, how many had THEIR VAGINA pinched by the OhMyG's blob "unique pearl"? As the ball retracts, your junk can get caught under it. It's never happened to me, but it has to the reviewers I linked to before.
And that's before we even go into the marketing copy — which has somehow gotten even more pompous since I originally received it.
---
An actually honest review of the iobatoys OhMyG G-spot massager
I don't even know where to start with their marketing claims.
The OhMyG is the first-ever completely silent female G-spot sex toy.
I'd argue that dildos are the first completely silent G-spot toys. The Fun Factory Stronics and the lower settings on the Womanizer and We-Vibe Melt are pretty dang quiet even among powered pleasure products.
The "pearl" at the top of the toy is designed to directly massage your G-spot that will rival even the greatest oral sex.
G-spotting is internal and oral sex is (generally) external. If we're talking about using the OhMyG on the outside, the sensation is pleasant at best for me. That's the nicest thing I'll say about the iobatoys OhMyG. Rivaling the greatest oral sex, though?
I'd hate to make assumptions about the couple that founded iobatoys, but I'm not sure they've experienced the greatest oral sex.
---
Below: background painting by Taylor Lee Nicholson.
---
Featuring a smooth exterior and C-shape design, the OhMyG offers a level of G-spot stimulation you just can't get with another toy.
The njoy Pure Wand's C-curve begs to differ.
The OhMyG from iobatoys is the first precise G-spot massager with a true "come hither" finger motion that brings you those toe-curling orgasms.
I've tried some true "come hither" G-spot massagers that were mediocre, yes, but their motion was far more like finger curling than a protruding ball.
Oh and did we mention it's completely silent? 🙂
Yes, and the big selling point is an outright lie!
---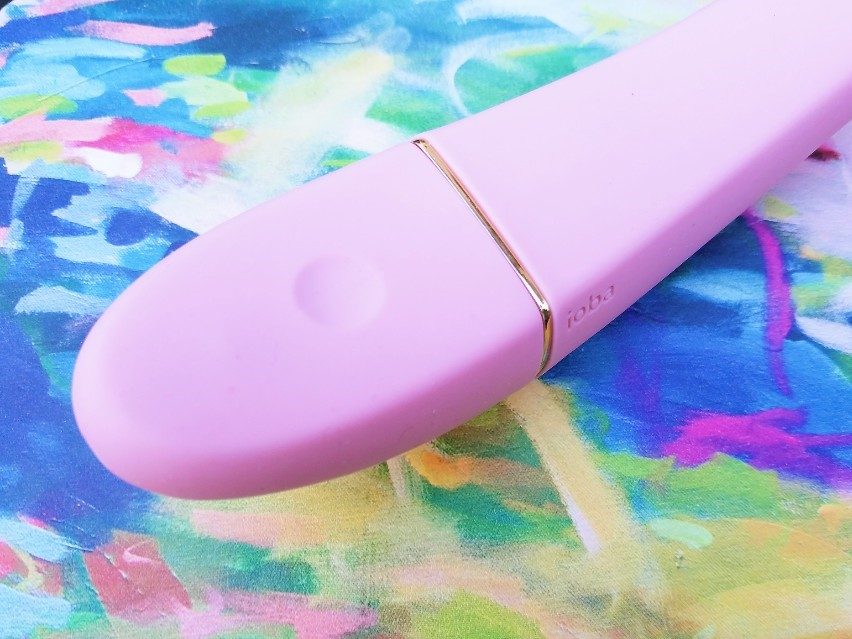 Look, I get that I'm not perfect or all-encompassing of everyone's experiences.
Sometimes, something works for me that doesn't work for others, and vice versa. Sometimes I don't agree with my past self's evaluation of a sex toy's worthiness of my genitals; my tastes have become more sophisticated over time.
However, that's a little different from a company making such ludicrous claims for such an expensive product, asking for reviews, and then ignoring the valid concerns expressed.
The truth is that the iobatoys OhMyG itself doesn't feel super terrible to me and it's not super loud. It's very okay.
At the same time, my distaste exponentially grows every time I see the marketing and price tag. The OhMyG comes close to the Lora DiCarlo Osé 2 when it comes to arrogance and exaggeration.
---
"Best Sex Toy of 2019?" Are you sure?
So many toys I reviewed last year blow the iobatoys OhMyG out of the water.
Yet, there's an endless sea of raving iobatoys OhMyG reviews, which makes me wonder:
Do NONE of those reviewers clench when reaching orgasm? What's up with that?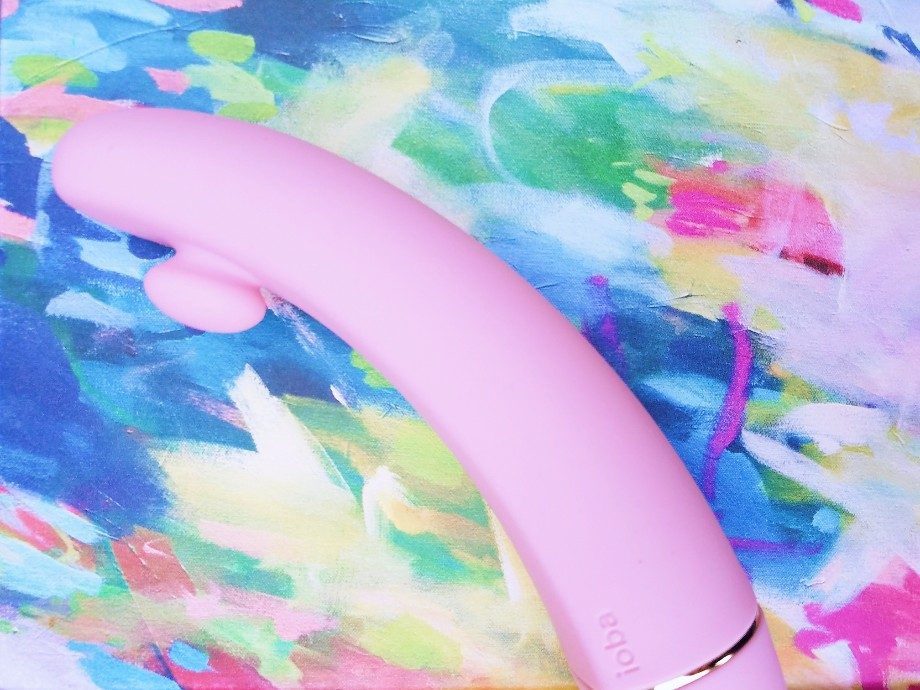 Pelvic floor contractions are an entirely normal response to sexual stimuli.
When I experience big orgasms with a girthy toy, I fucking feel like my vagina's one mission is to crush everything inside, hence being able to crack a partner's knuckle.
Perhaps the noise the iobatoys OhMyG makes is more a testament to my vaginal weightlifting's effectiveness. It's not the first moving sex toy cowered at my pelvic floor strength. (Yep, the Osé 2 was one of the others.)
Maybe my G-spot is just greedy for pressure because it's been pummeled by girthy stainless steel dildos and the gold standard of rumbly vibration.
I entirely understand that I'm in the minority in many regards to sexuality. However, let me repeat:
SQUEEZING YOUR PELVIC FLOOR MUSCLES IS A NORMAL ORGASMIC RESPONSE.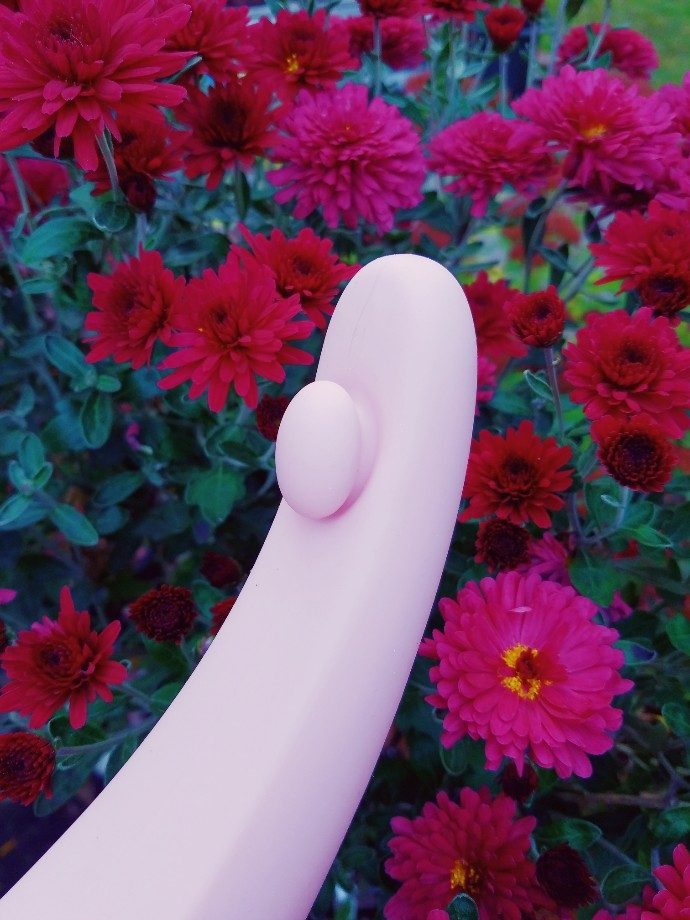 If a toy's makers are going to claim it offers mind-blowing orgasms (which… meh), the product better be able to handle the thing it was literally created to do — especially for $159!
---
That brings me back to the sputtering dolphin emulator that iobatoys calls the OhMyG.
The clicking sounds are a symptom of cheap plastic parts gradually breaking — after repeated incidents, the iobatoys OhMyG bites the dust.
Luckily, customer service for iobatoys is great; when if you have issues with it breaking, you can get a refund or replacement. I wouldn't go for the iobatoys OhMyG in the first place, though — it's certainly not worth $159 of pleasure for me, even when functional.
I'm not alone. These 1-star reviews from verified buyers on the iobatoys website echo many of my sentiments.
Bekah wrote:
I didn't feel like it did much for me. Also, anytime I would engage my pelvic floor it would start clicking and became really uncomfortable. It actually was mood killer.
F wrote:
Unfortunately, the silence is from lack of power. When using the toy you can barely feel it working. If you try and move it to a spot where it might feel better, it gets stuck and clicks like its about to break. Its actually really uncomfortable to move. Overall very disappointed and wouldn't recommend.
Gary Epstein wrote:
We have many toys in every price range. My wife did not see anything special with this toy.
Annabel wrote:
I found it doesn't reach the G spot as intended and when trying to move it to reach it, it stutters and causes a lot of discomfort.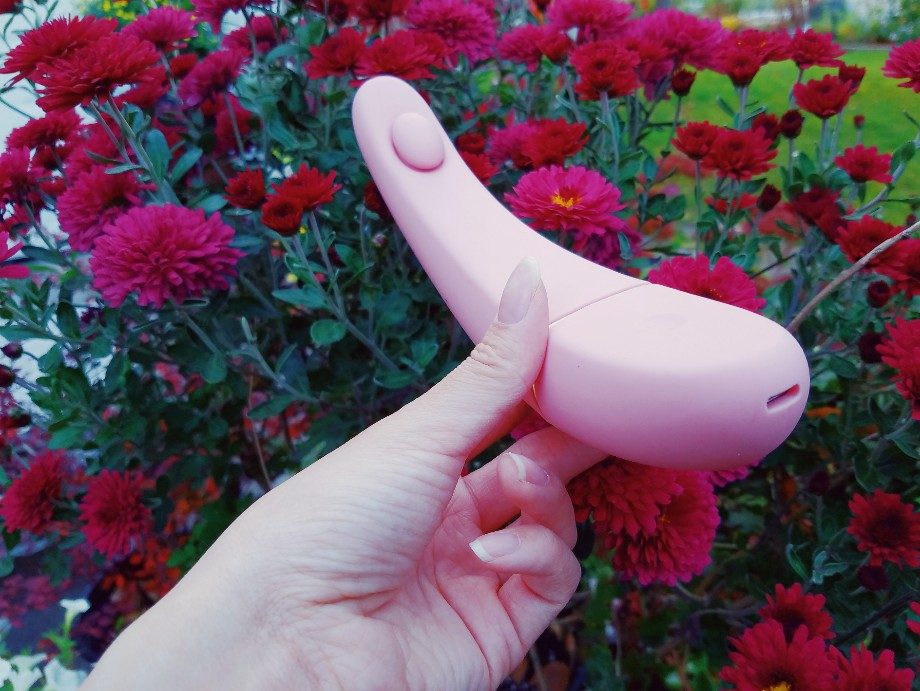 Some toys don't work for me purely due to personal preference, and then there are toys of dubious quality. The iobatoys OhMyG is the latter.
Yes, lots of people like it, and they're allowed to have their individual tastes, but it's appallingly easy to stall and destroy the machinery. If it were a $60 toy, I'd understand, but we're talking about $159 out of consumers' pockets.
---
Plenty of self-thrusting G-spot sex toys will last you longer and yield results better than the iobatoys OhMyG.
The Fun Factory Stronic Surf, Stronic Real, and SUNDAZE, for example, actually are practically whisper-quiet, on top of innovative and nearly effortless to use. The FemmeFunn Cadenza also features a curving tip that expands and contracts — maybe loudly, but with way more power than what the iobatoys OhMyG can offer.
Iobatoys also claimed that their OhMyG "mimics the natural stimulation during intercourse" What? If you want a thruster with a realistic stroke length to simulate intercourse, get a Velvet Thruster. It's loud and mechanical, but it's one of the best handheld fucking machines.
Plus, the Stronics have 7 steady speeds, and the SUNDAZE has 11. They're what the iobatoys OhMyG's three settings wish they were — and for not much more than the OhMyG's regular price of $159.
My sole complaint with the Stronic Real was that it makes me come so stupidly quickly that my vagina pushes it out sometimes. Not only is that a good problem to have, but it's also easily mitigated with a pillow, a firm grip, or a secure base to wrap my legs around.
The iobatoys OhMyG's clacking is innate. There's not much I can do about it, short of waiting for a motor redesign — or just not using it. I'd much rather opt for the latter.
---
Full disclosure
iobatoys paid me to write this OhMyG review, but that doesn't change my opinion of it — even if they've otherwise done a great job of buying acclaim.