How to "Date Yourself"
After British Vogue interviewed Emma Watson, the media fixated on the 20 seconds where she talked about being single and "self-partnered." It was a conversation where she spoke about mental health, her place in the world as an activist, history from the perspective of the marginalized, educational reform, trans people, and more, for the other 29 minutes.
In a perfect world, being a happy and single woman wouldn't be the most-quoted part of the interview.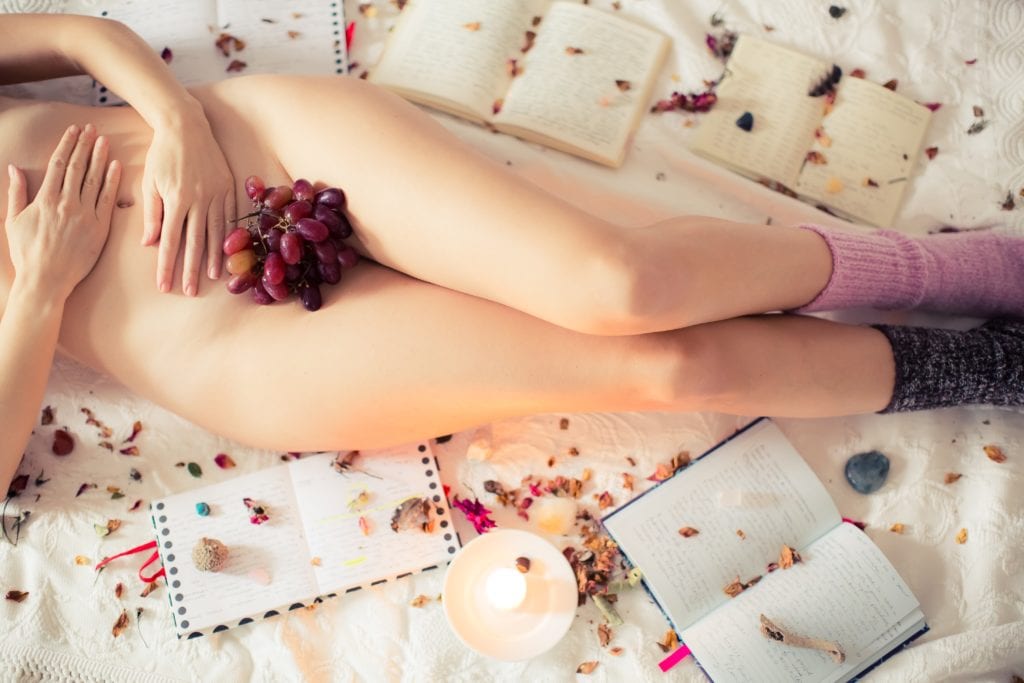 Our culture focuses on romantic relationships, with the assumption that single women are continually waiting to be wanted by men. That narrative loses gravitas when women choose themselves every day— including on Valentine's Day.
If you're single, ask yourself, "What do I need? What do I deserve, and how can I fulfill that need?" Think about what you'd want a partner to do for you (or vice versa) and set aside time to do something special for yourself.
If you'd want Valentine's Day sex with a partner to be a full-on sensory experience, give yourself that.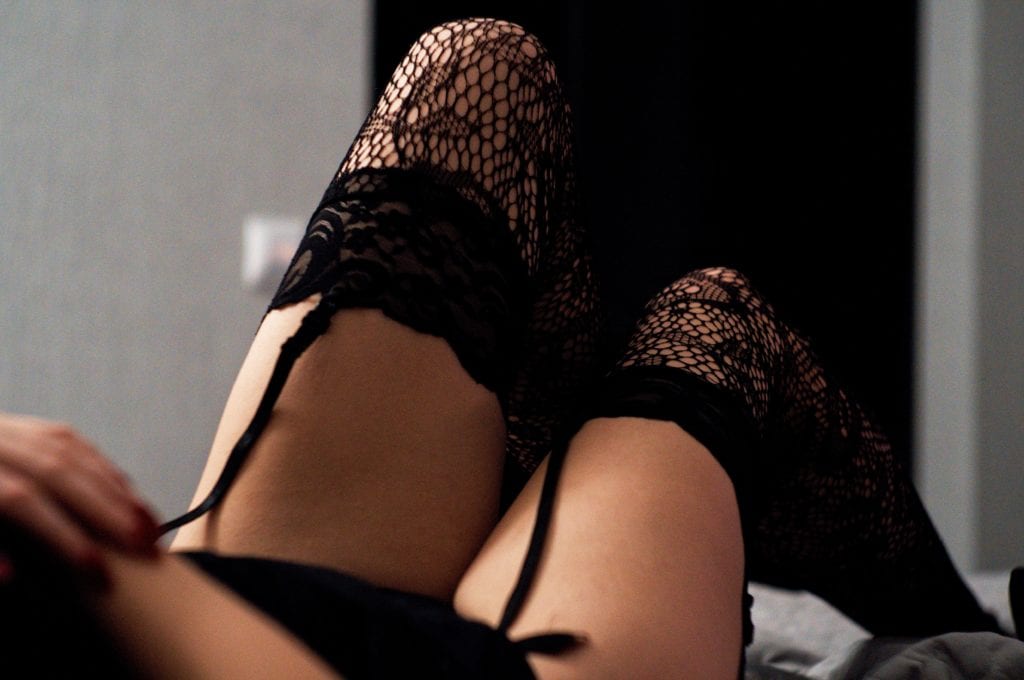 Spending Valentine's Day by yourself can be jacking off in your PJs, scrolling NSFW Reddit, and eating a heart-shaped pizza while listening to Thank U, Next by Ariana Grande on repeat. But it doesn't have to be.
Take yourself out. Splurge on something you'd usually find frivolous, like chocolates that are almost too pretty to eat. Try a new wine. Or stay in and cook a new dish with truffle in it.
Set up a photo shoot with a photographer, mirror, or camera shutter. Order a few big prints to frame and hang. Or compile many small photos into a faux-leather-bound album where you look fantastic.
Make your bed with a squirt-proof satin throw. Fill a diffuser with water and rose absolute. Slather your entire body in warm massage oil. Stroke your breasts, rub your nipples, and run your nails up your thighs.
Wash a plate with your favorite toys. Close the blinds and watch cute boys suck each other off on the big screen TV.
Everyone's a bit different in what turns them on and gets them off, so find what works for you.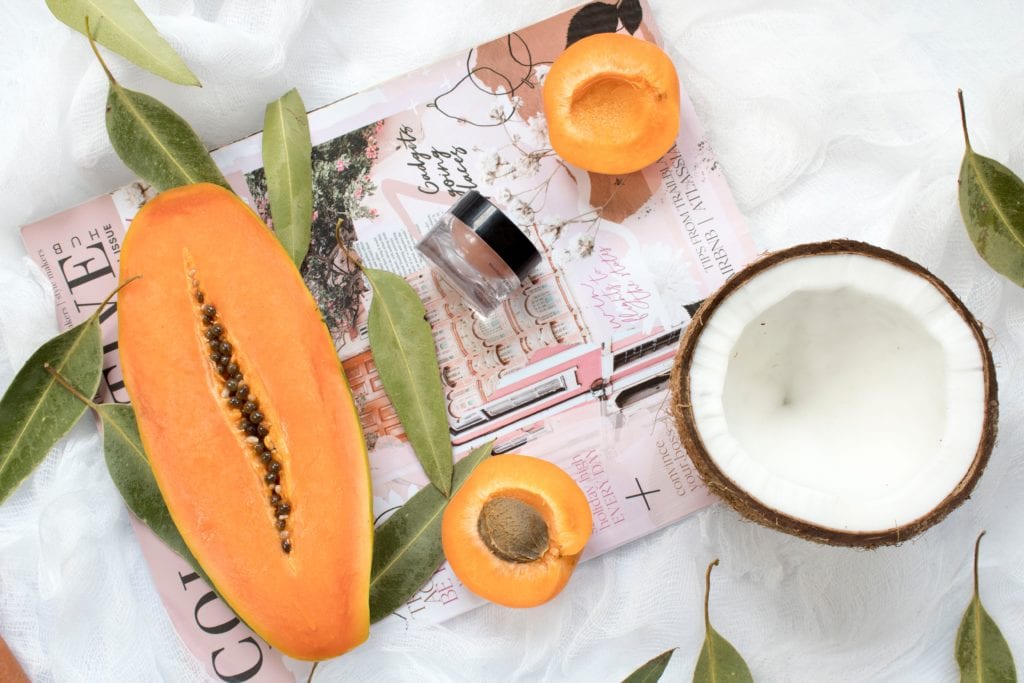 Spending money to "treat yo'self" almost seems like a cliché. The more critical element is making time to enjoy yourself, with the knowledge that you deserve the attention and the ventures that make life worth living. There are endless ways of doing that— with or without toys.
Whichever way you go about masturbating, good lube cuts down on friction, which can enhance the session if you touch your clitoris directly. As well, play with different breathing patterns and ways of escalating/de-escalating clitoral intensity to maximize your orgasms.
For most people with vaginas, the best sexual experiences involve external clitoral stimulation.
I'm partial to a fingertip or nail over the hood, without directly touching the glans of my clitoris. If that's you as well, you'll probably enjoy bullet vibrators (try the Hot Octopuss Digit, We-Vibe Tango, Dame Kip, or Je Joue bullet) and pinpoint oscillators (like the Zumio and Eroscillator).
If you'd rather have four fingers or a palm against your entire vulva, a wand massager like the Magic Wand Plus or BMS Factory Swan Wand is your best bet.
The Fun Factory Volta is another one of my favorites, for its versatility. It's powerful, has an excellent range, its tips flutter for pinpoint stimulation, and its flat faces can massage broader areas.
Or maybe you don't want conventional vibrations and would rather have an oral sex simulator, like the Fantasy For Her Ultimate Pleasure or NU Sensuelle Trinitii. Both of these toys lick, suck, and vibrate, providing a plethora of sensations
For me, the internal erogenous zones are where the magic really happens.
I was shocked the first time I read that most women never insert when masturbating. Limiting penetration to partner play means potentially missing out on even more intense orgasms — not to mention enhancing intercourse by literally knowing what to aim for.
For one, much of the clitoris is internal. Playing with only the clitoral glans is like jerking off a penis by just touching the tip. It can get the job done, but it's way more fun to go beyond. What's more, handheld fucking machines are more compact than ever. Hooray for lazy masturbation for unattached pillow princesses!
Here's a summary of the many erogenous zones inside the vagina: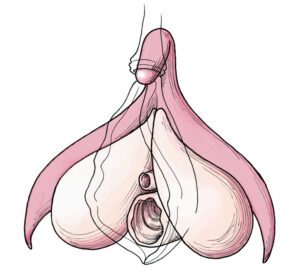 G-SPOT. The G-spot (yes, it exists!) is the general area where the internal clitoris and urethral sponge are especially sensitive on the front wall. For most people with vaginas, the G-spot is very shallow — about 1–2 inches inside, and either where the pubic bone dips or just past it. Sex toys with steeply curved shafts or protruding heads, like the njoy Pure Wand and BMS Factory Pillow Talk Sassy, are generally best for G-spot stimulation:
A-SPOT. The A-spot (also known as the AFE or anterior fornix erogenous zone) is also on the front wall, but a little deeper than the G-spot. It's almost all the way in, just shy of the cervix. Toys with a shallow curve or forward-tilting head are also great for A-spot stimulation. The NS Novelties Glass G Wand is my favorite A-spot dildo.
CERVIX. The cervix, or neck of the womb, isn't merely the end of the vagina. It's a tubular structure that's packed with nerve endings. The key to finessing it is to let objects slide behind it. Some essential reading about cervix stimulation:
PERINEAL SPONGE. To stimulate this area, you essentially press on the anus through the back vaginal wall. Toys with bumps and textures, like the Chrystalino Champ, Uberrime Xenuphora, and Fun Factory Stronic Surf, are best for stimulating the perineal sponge.
And, of course, everyone has a butt!
There are many reasons why butt stuff can feel good. They include stretching at the sphincter, indirect G-spot stimulation, and pressure on the ends of the clitoral crura (which wrap around either side of the vagina).
I don't often review butt stuff, but I have compiled a list of useful design elements to look for in an anal toy for beginners and intermediates.
Wrapping it up!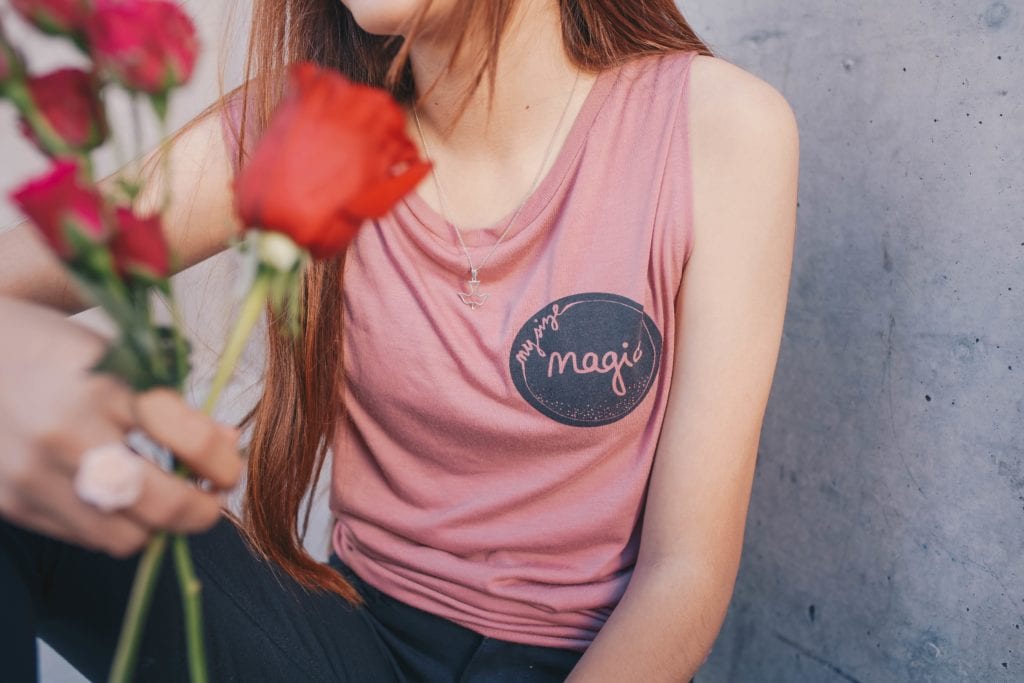 Self-partnering and masturbation are healthy, though not inherently better or worse than sex with a partner. There's just a different focus: what do you want when not compromising with another person's needs? It's not selfish — knowing how to satisfy your desires carries over into relationships with others, and vice versa.
Dating feels jam-packed with expectations and "shoulds" to respond to: those from a partner, from parents, from society (and the companies capitalizing on Valentine's Day sales).
Media and consumerist bombardment feel especially overwhelming this time of year. But there's a healthy way of looking at things like chocolate, flowers, sex toys, and porn. They're tools that make this world more ecstatic and gratifying.
While you don't need the latest and greatest goodies, what you spend time and money (which you get by spending time) on reflects your values. Let the thing you value most be you.
---
Photo credits:
Ava Sol