Desirables Dalia porcelain G-spot dildo review
Centuries from now, archaeologists will excavate my tomb and find sex toys. Thousands of sex toys— some entirely intact.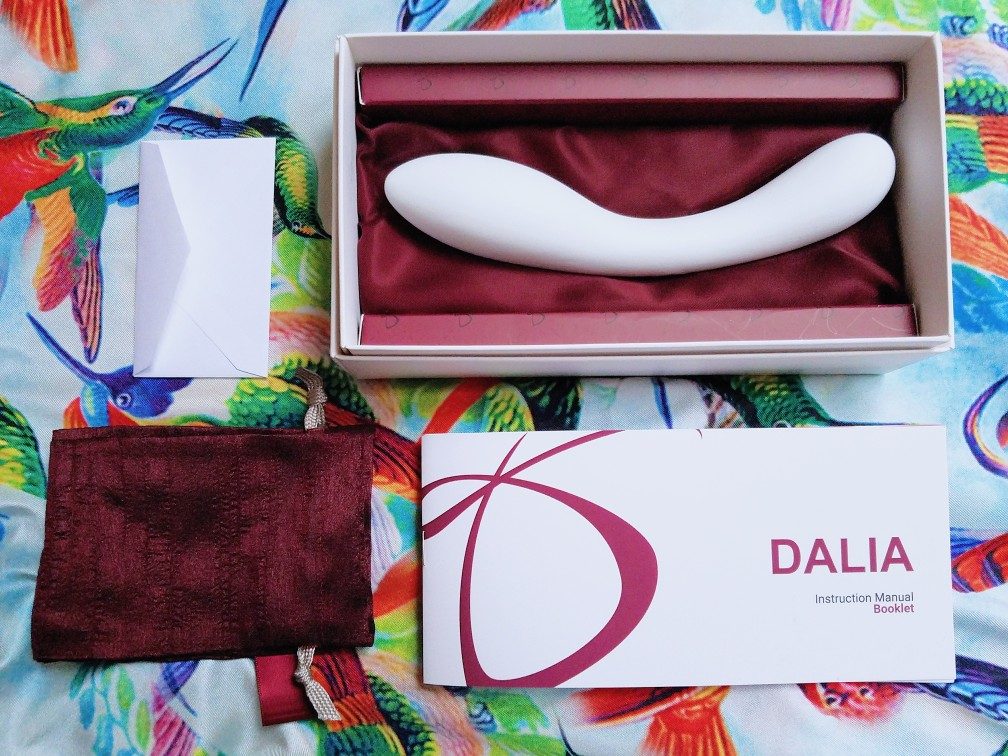 My Blush Gaia Eco biodegradable vibrator might break down, but my njoy Pure Wand, Eleven, and Desirables Dalia will undoubtedly outlast me.
It's a travesty that I don't have many hard material dildos (you can thank the UPS carriers for totaling my glass collection when I moved). Until Luvoqa sent me the Desirables Dalia, porcelain dildos seemed too luxurious to be practical. Their gorgeous glazes and gilding often seemed more fitting of a display cabinet than my vagina, especially if the shapes were bland.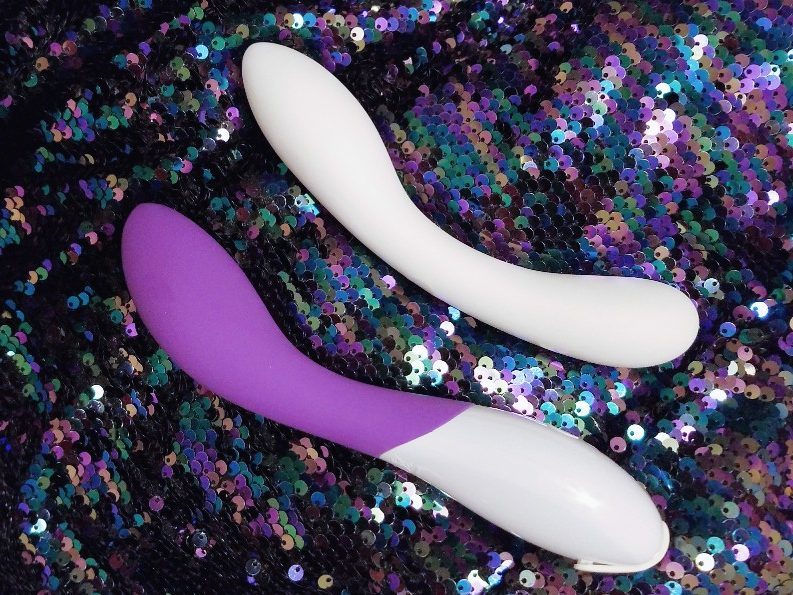 Of course, the Dalia doesn't solely have looks going for it. On one end, its hard but delicate bulge is a classic shape akin to the legendary LELO Mona. Its bend isn't as steep, but that's a plus in my book. I find the Dalia's milder curve more versatile, able to nestle along my pubic bone's dip or go deeper.
Marvelous for A-spot and PFE zone stimulation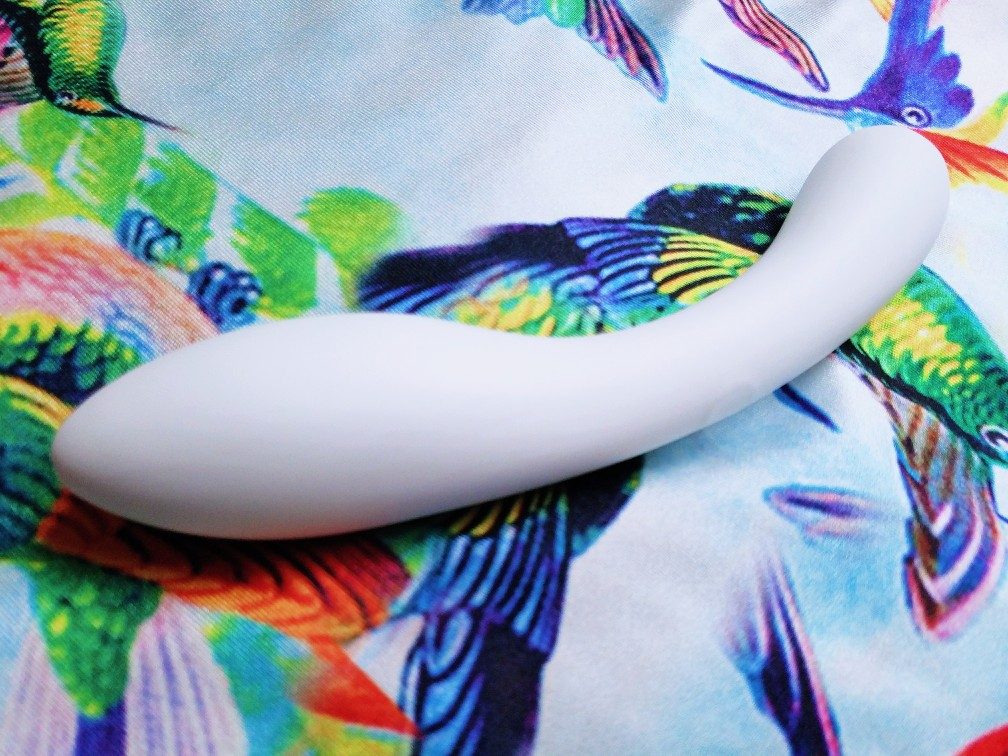 I'm always craving a strong cervical orgasm, and this dildo delivers shockingly well in that department. The first, intense orgasm snuck up rather abruptly during partner use. I knocked my boyfriend's glasses off while lurching forward to grab on to him. Orgasms aplenty followed as the Dalia owned my front wall and cervix.
It's so firm and targeted that it doesn't need excessive length. Not when everything about the Desirables Dalia's fatter end is thoughtfully designed. The unglazed, matte finish and hump grind up against my front wall for deep pressure and tactile stimulation. Even with lube, the finish provides the Dalia with a little extra something-something. It's a nice middle ground between firm and smooth glass, and matte silicone.
But also, its tapered tip and moderate girth slide behind my cervix with precision. Not too blunt for a deep-spelunking newbie. The bulge is just filling enough to direct the pressure, but average enough to be an everyday dildo for most users. And I can tilt it forward and aim the firm, pointed tip at the sweet spot on my cervical os from behind it. Oof, right where the Dalia belongs.
I wouldn't change anything about that end. Maybe a longer handle would be nice, but it's not necessary.
The Desirables Dalia's insertable length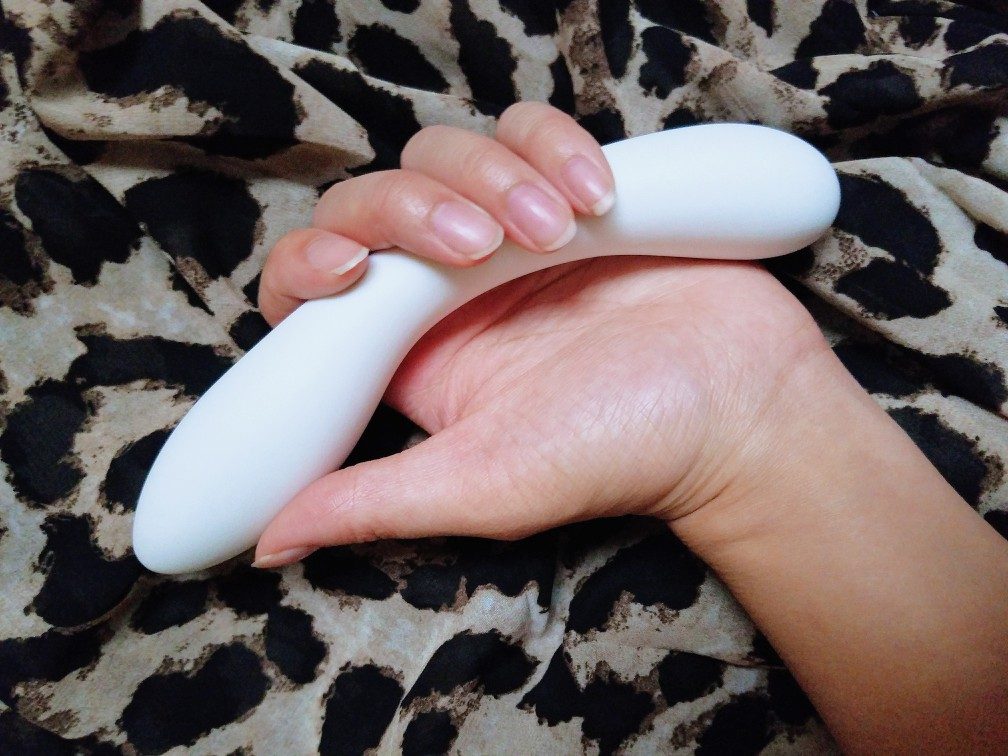 It reminds me of when an old friend interrogated me, "Really? You prefer length for your cervix? But the vagina starts as 3 or 4 inches and lengthens to make room for the penis."
Sure, it's true that length doesn't matter in absolute terms. But here's the thing: it's easier to aim an above-average length dick against my cervix, in a variety of positions.
Fingers are usually sufficient because they're easier to control and to target. And sure, a 5-inch bio-cock can work for me if it's especially hard and angled just right, but it takes substantially more effort. It's just not as precise.
The Desirables Dalia is 7.5″ long total. I'd grab probably an inch and a half to use as a handle, leaving 6″ insertable. As far as human cocks go, 6 inches usually (but not always) works for me if my legs are pulled in toward my chest and my hips are tilted. But ceramic is nothing like erectile tissue, of course, and the Dalia's shape combines the perks of cocks and fingers.
G-spotting with the Dalia's other end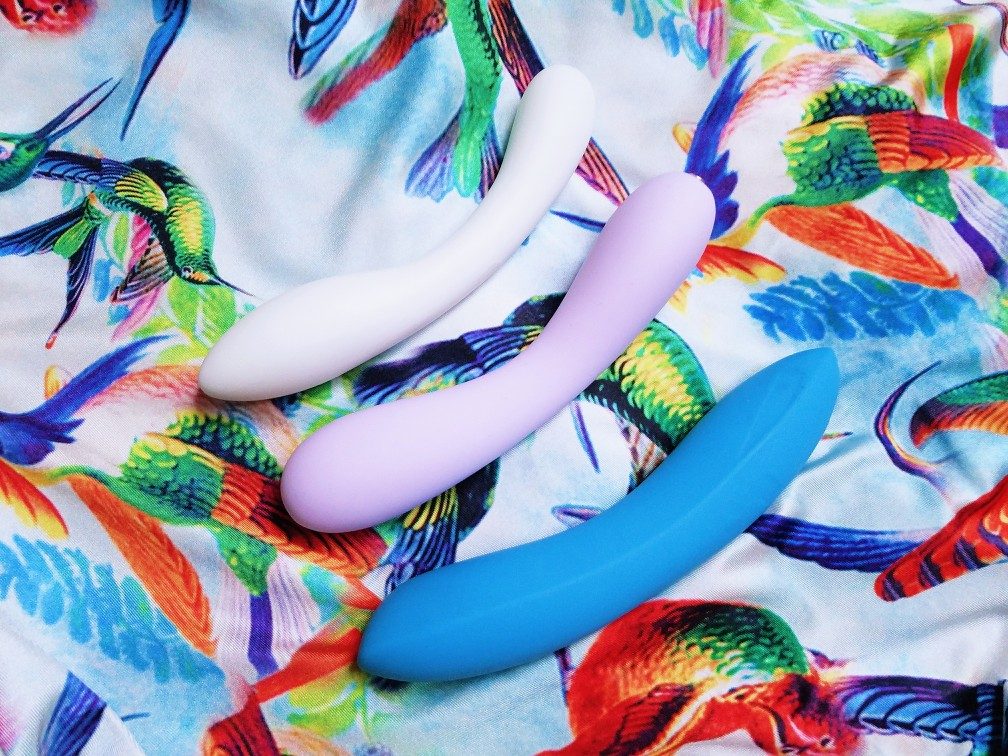 You can insert the slimmer, straighter end of the Dalia, too, I guess, but that does nothing for me.
It gives me flashbacks to the Je Joue Uma's similar (but slightly girthier) form. According to other reviewers, it was ostensibly a perfect G-spot vibe for beginners. But for me, it missed the spot entirely if I didn't have the vibrations on.
I'm going to quote my Uma review because my experience with the Dalia's straighter end is uncannily similar:
…my vagina tends to "suck" in the toy so that the shallowest, tightest section of my vagina can wrap around the narrowest part of the neck. The girthiest part then rests way deeper in my vagina than where my G-spot is.

For comparison, with the Laid D1, the relatively uniform girth lends itself better to thrusting … more pressure closer to my pubic bone. If I try to tilt the Uma back and thrust, it aims the force too far past my pubic bone to do anything pleasurable.
Pubic bones vary in shape, so of course preferences in G-spotting head shapes do, too. I prefer the fatter end of the Desirables Dalia over the slimmer end for G-spotting, as well as over the Laid D1 and the Je Joue Uma.
That doesn't mean that the Dalia's daintier side is useless for everyone, though. Even if it doesn't fit your G-spot well, you can still use it for Kegel exercises.
Kegeling with the Desirables Dalia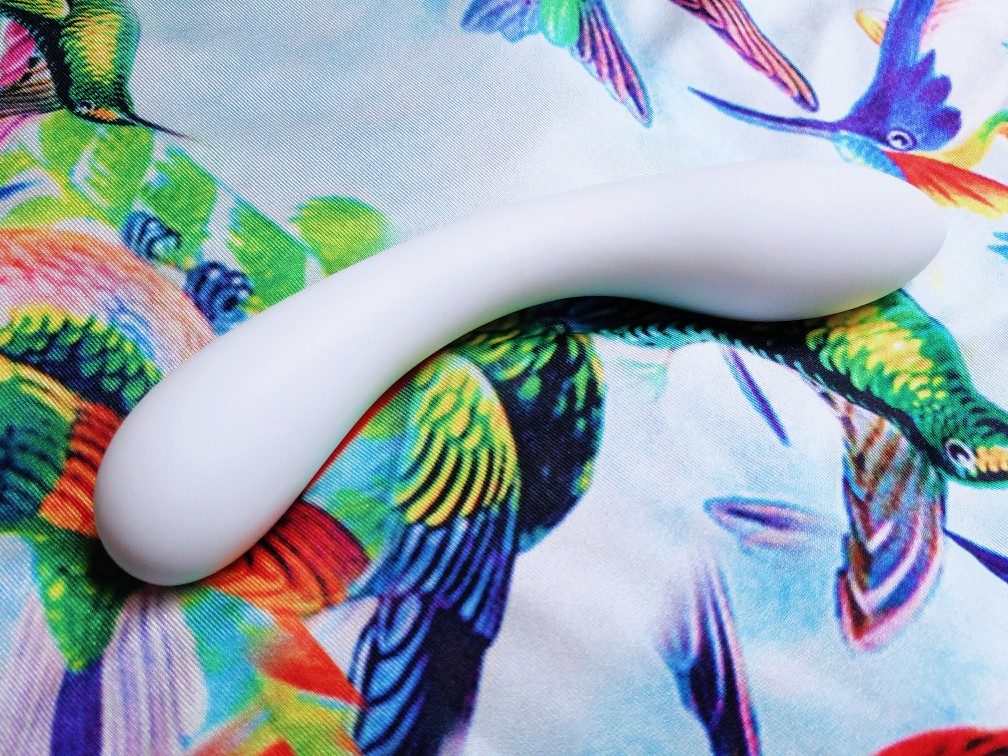 Yes, you can insert dildos for Kegels! It's one of many fun ways to exercise your pelvic floor. Dildos are one way to add weight resistance to your workout, though the downside is that it's not practical to insert and "wear" it all day. (Though there are weights designed for that purpose!)
Because the Dalia is ceramic, I'd recommend squatting or kneeling over a plush (and clean) blanket or towel in case the dildo falls out. It's 4.8oz, quite lightweight by my vagina's standards. But because we all sneeze and laugh, I don't want to humor the possibility of pushing the dildo out. Desirables understands that life happens, though, so they have a 5-year "Oops" policy: send the makers a picture of your broken Desirables dildo, and they'll send a replacement.
Also, 4.8oz is a lot to some people, so I wholly advocate letting your hands bear some of the weight if that's what you need. Back in my early college days, I've had sessions of holding a glass dildo or my njoy Pure Wand in my vagina while doing my hair and make-up. I've also entered vaginal weightlifting contests, so you could say I'm a little biased.
Final thoughts on the Desirables Dalia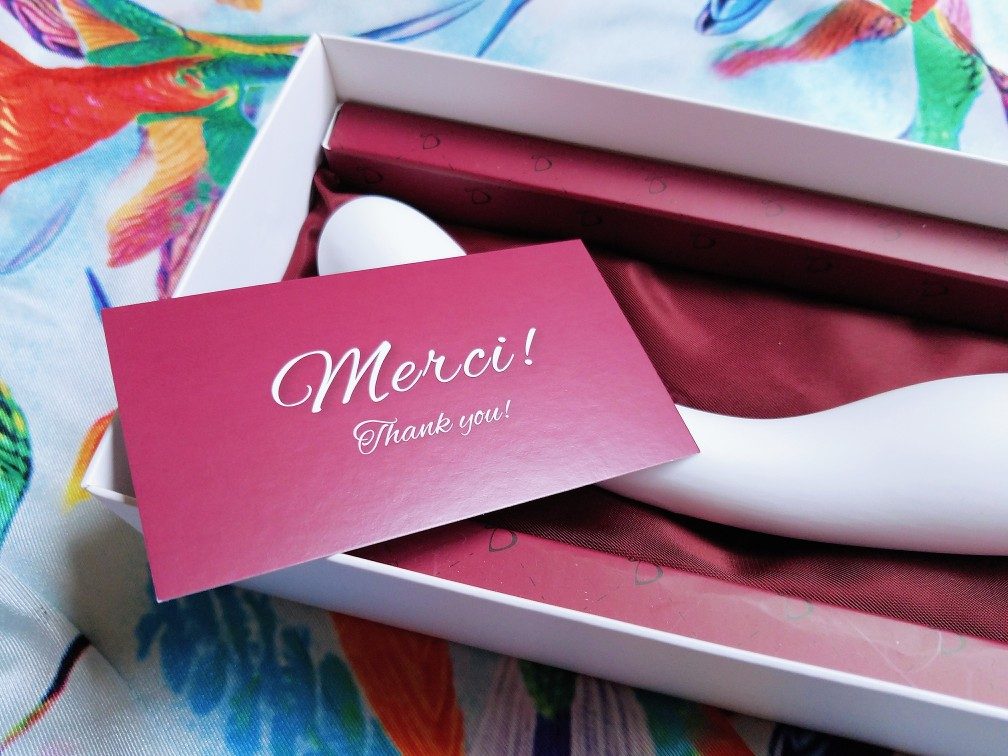 Though minimalistic, this porcelain dildo comes in a thoughtful, classic shape that won't go out of style any time soon. There's a reason the LELO Mona's form is renowned. And the Dalia adapts similar characteristics into a non-vibrating (but still versatile) dildo.
The main downside is that handmade porcelain toys don't come cheap. However, that's true of practically any high-end, hard material toy.
1
If you want a hard dildo for temperature play, but also want a slightly grabby, matte finish, then the Dalia is the crème da la crème.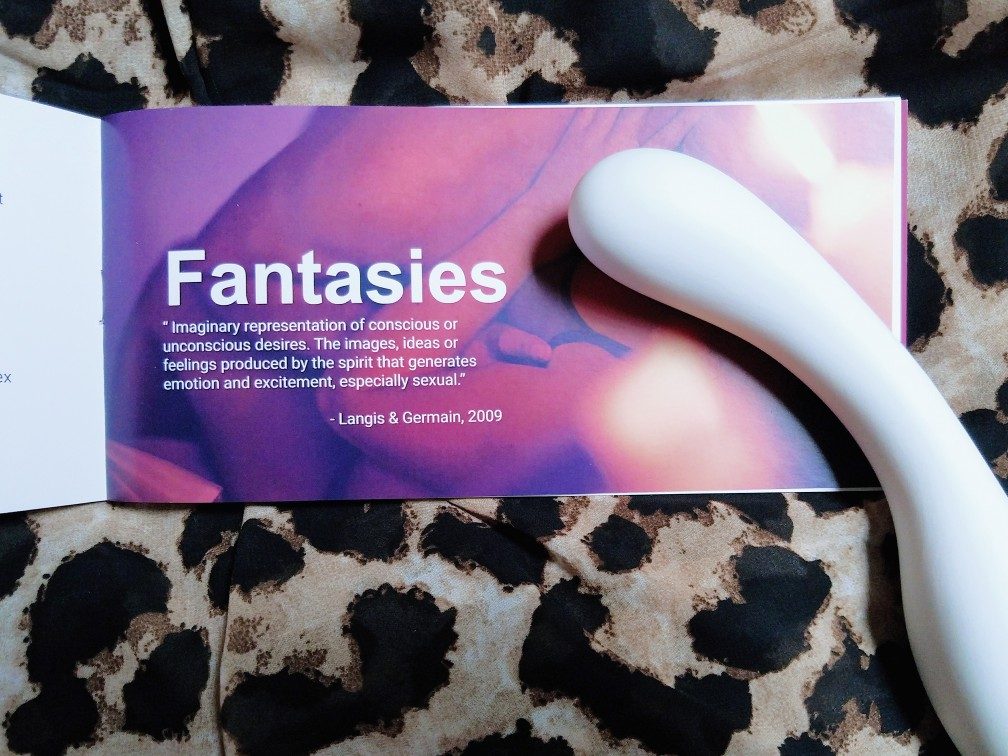 A dildo doesn't need to be elaborate or revolutionary to do its job well. The Desirables Dalia is a delightful example of that. It's a sleek, sexy all-arounder for those who love firm sex toys: G-spotty, A-spotty, lovely for my PFE zone, and with good looks to turn me on.
You can find the Desirables Dalia porcelain G-spot dildo at Luvoqa. Thank you to Luvoqa for sending me this piece of art for review. <3
Footnotes
There indeed are affordable glass dildos, but they're more likely to break than the higher-priced ones. You get what you pay for.